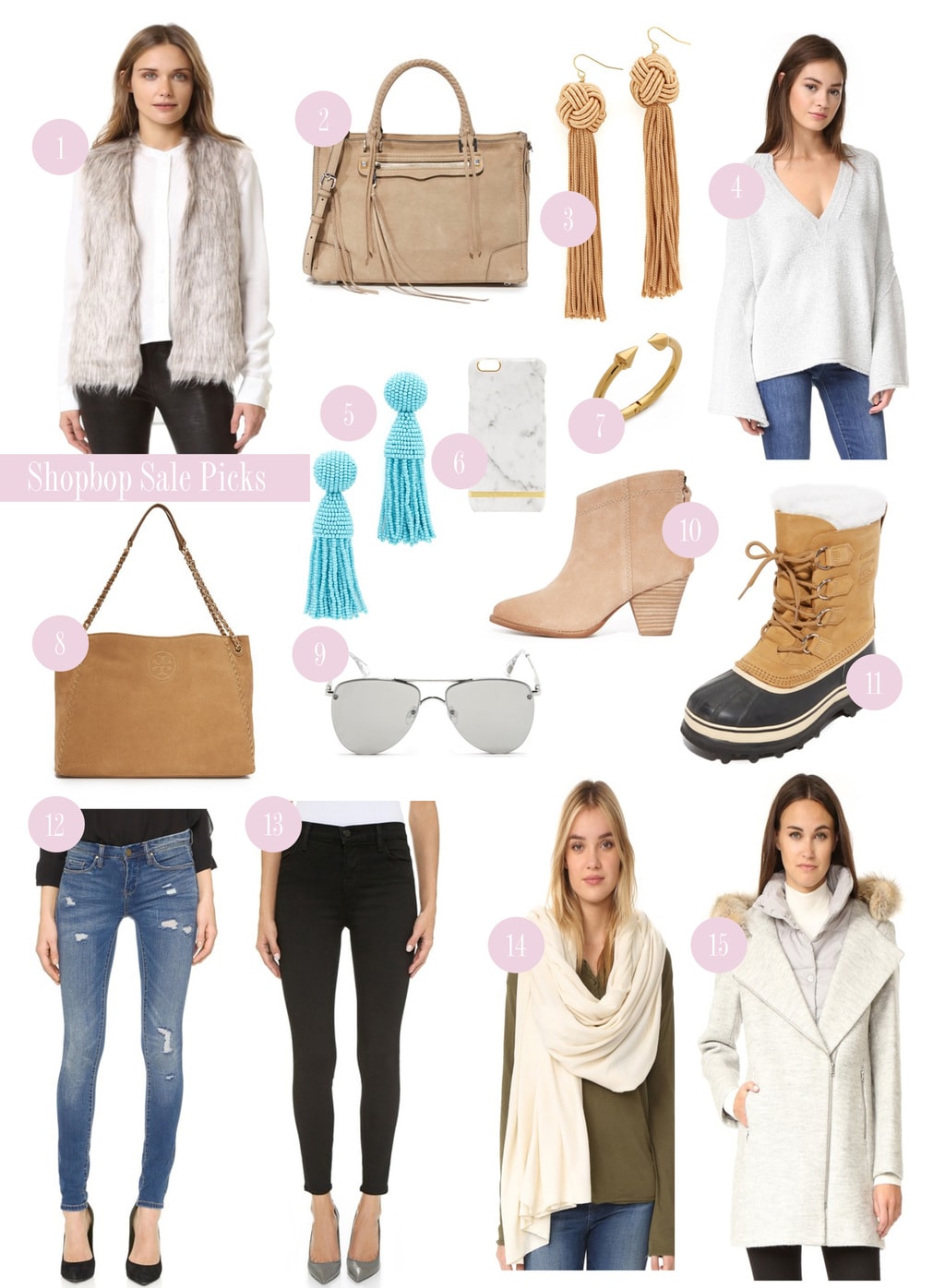 1 [faux fur!] | 2 | 3 | 4 | 5 | 6 | 7 | 8 | 9 | 10 | 11 [darker shade here] | 12 | 13 | 14 | 15
---
I always think I'm doing so well and won't buy anything and then Shopbop seasonal sales come out and I lose all sense of self control. One of my favorite things about Shopbop sales is how seasonally forward they are! You aren't getting end-of-season items, you're really able to buy whatever you need for the weather ahead!
The Shopbop Event of the Season Sale just arrived and ends tomorrow at midnight! Here's the scoop:
Spend up to $500 get 25% off.
Spend over $500 get 30% off.
Use code: MAINEVENT16 at checkout! There are a few exclusions to the sale, but the only ones I think that would affect any of you all is Hanky Panky and Kate Spade! I shared what is in my cart above and then below I'll share a few of my favorites by section so you can peruse whatever your closet needs. P.S. if any of these items are sold out I apologize as things go SO quickly with the Shopbop sale!
DENIM

SWEATERS

COATS

ACCESSORIES

BAGS

SHOES

Happy shopping!