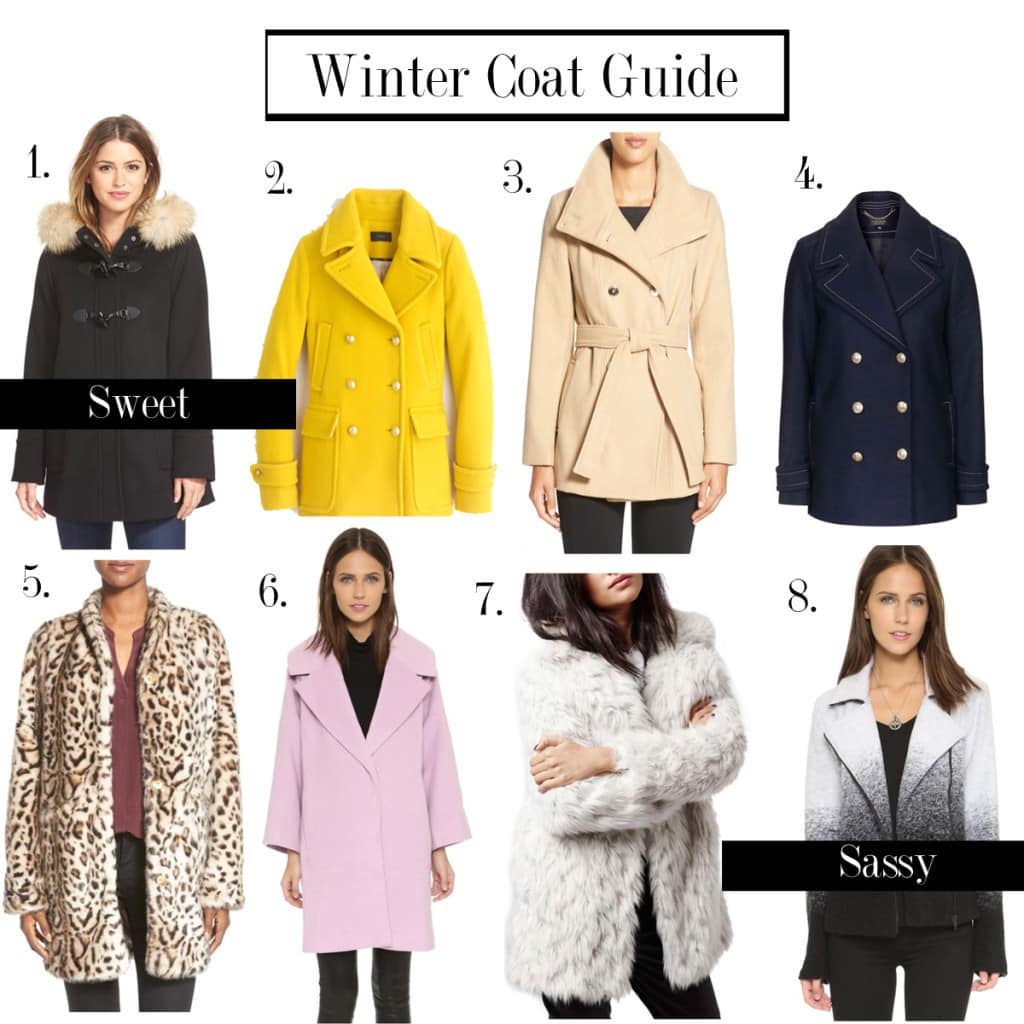 Shop Sweet

Shop Sassy

The link to number 7 wasn't working in the Shop The Post widget so here it is directly! Link
I always like to keep one coat that's sweet [or more classic] and one coat that is a little bit sassy! A standard peacoat is perfect for work, whereas a pink duster is fun for the weekend. Last year I made a huge mistake of not stocking up for coats until January. In Texas we really don't have harsh weather until the beginning of the year, but in true Katey luck, that's when everything is sold out. I was headed to NY Fashion Week with a jean jacket and no gloves. I ran around every Nordstrom here and had to buy random sizes of whatever they had in stock, so this year I made to stock up really early! Nothing like battling 11 degrees in Manhattan with a XXXS coat and gloves that keep falling off. It wasn't my proudest moment of life. haha!
Anyways, I hope you're having a great day! Which coat is your favorite?! I have 1 & 2! 🙂
P.S. I found a great sale going on with LOTS of Tory Burch up to 40% off! Shopbop is having a secret sale and typically Tory Burch isn't included in their sales. But today is an exception! There is only two days left so I included my favorites below. I'm for sure needing those riding boots! You can shop the whole sale here.