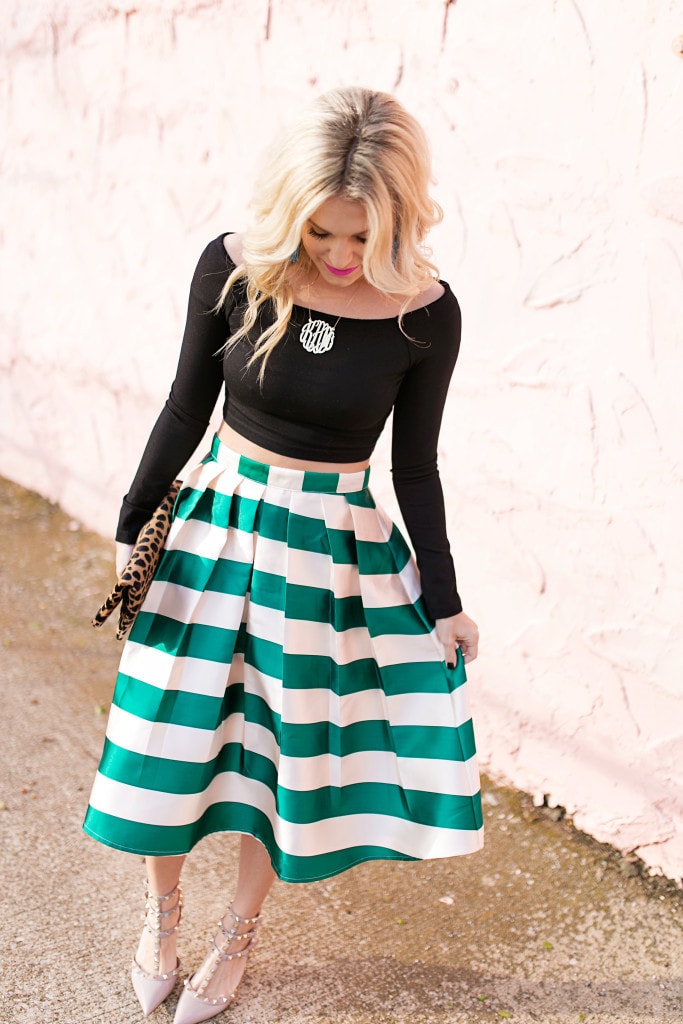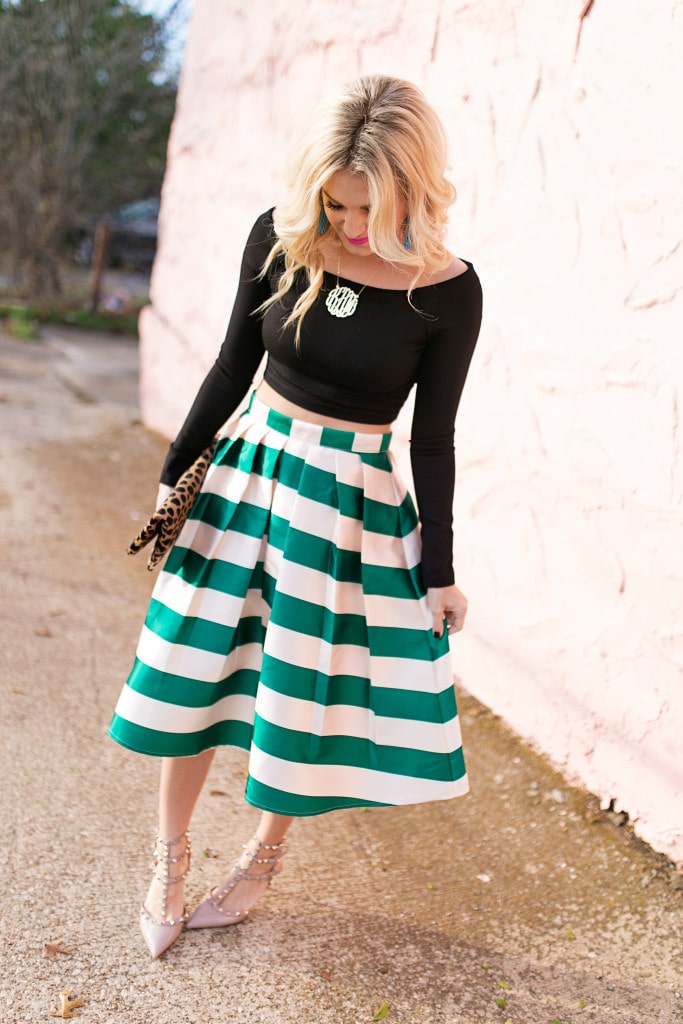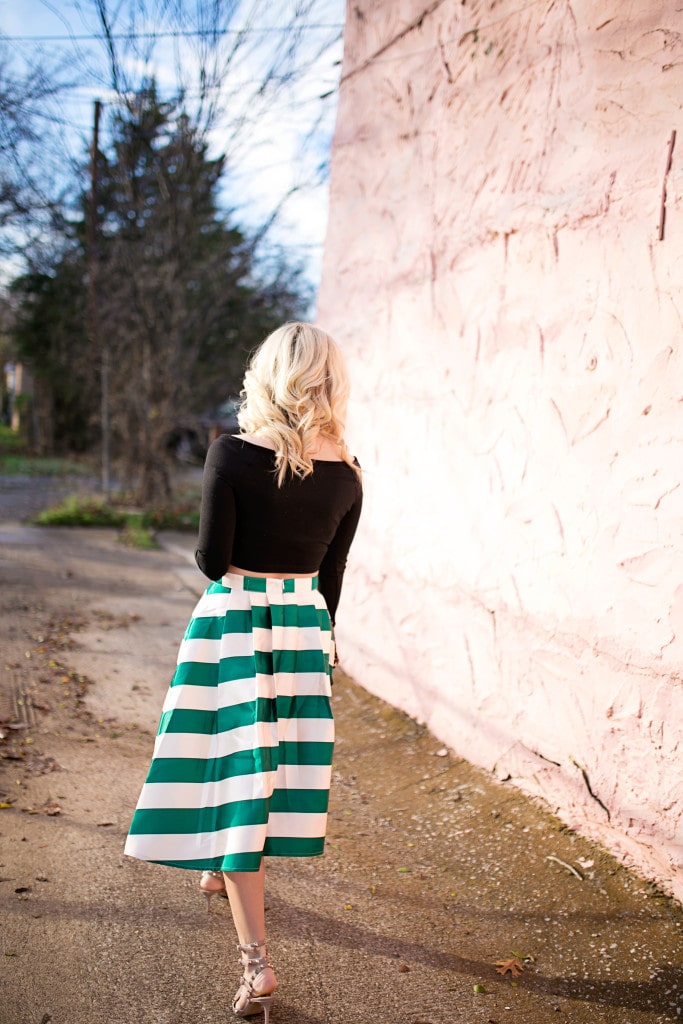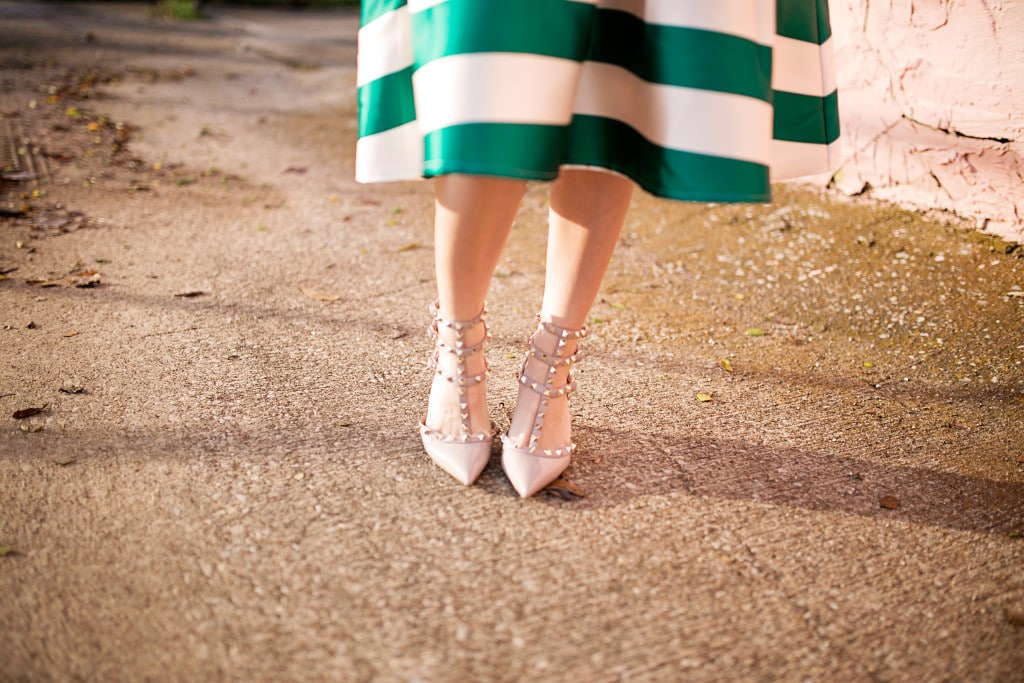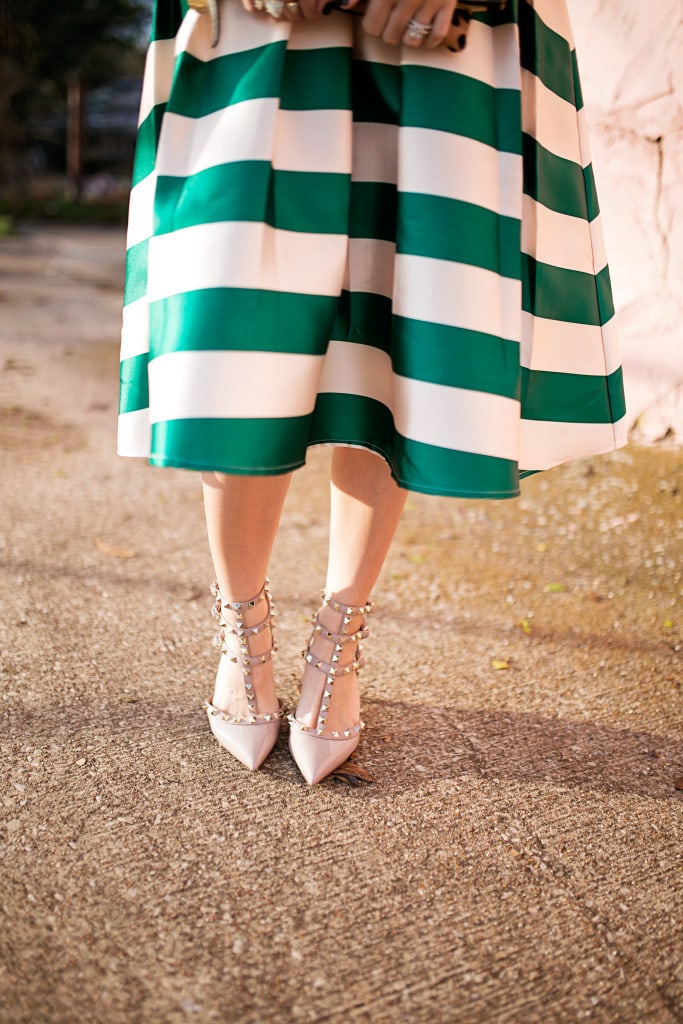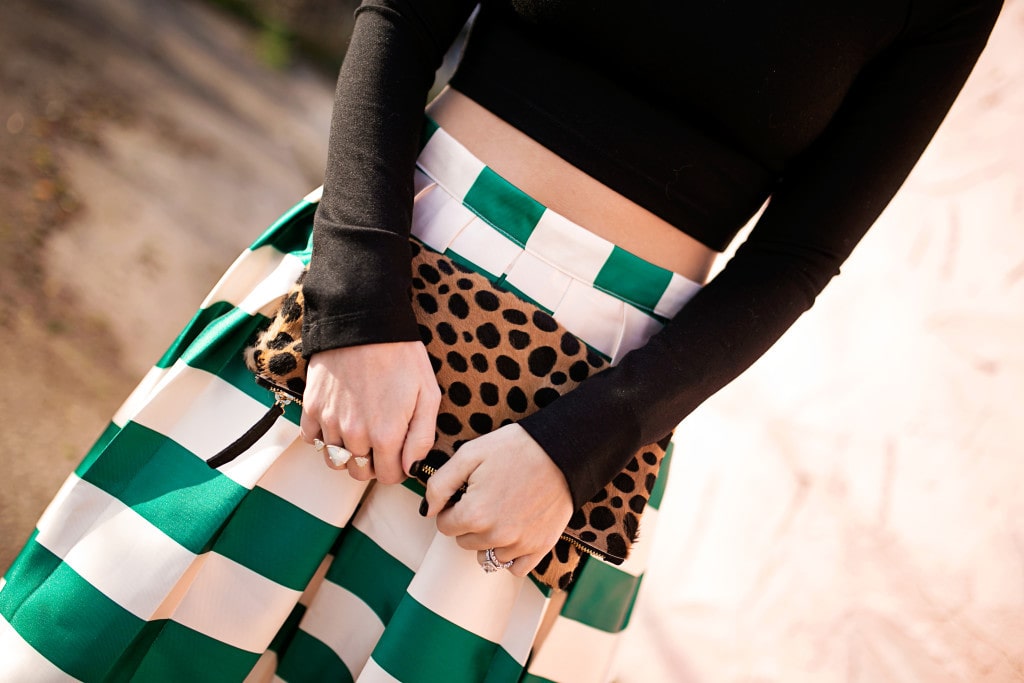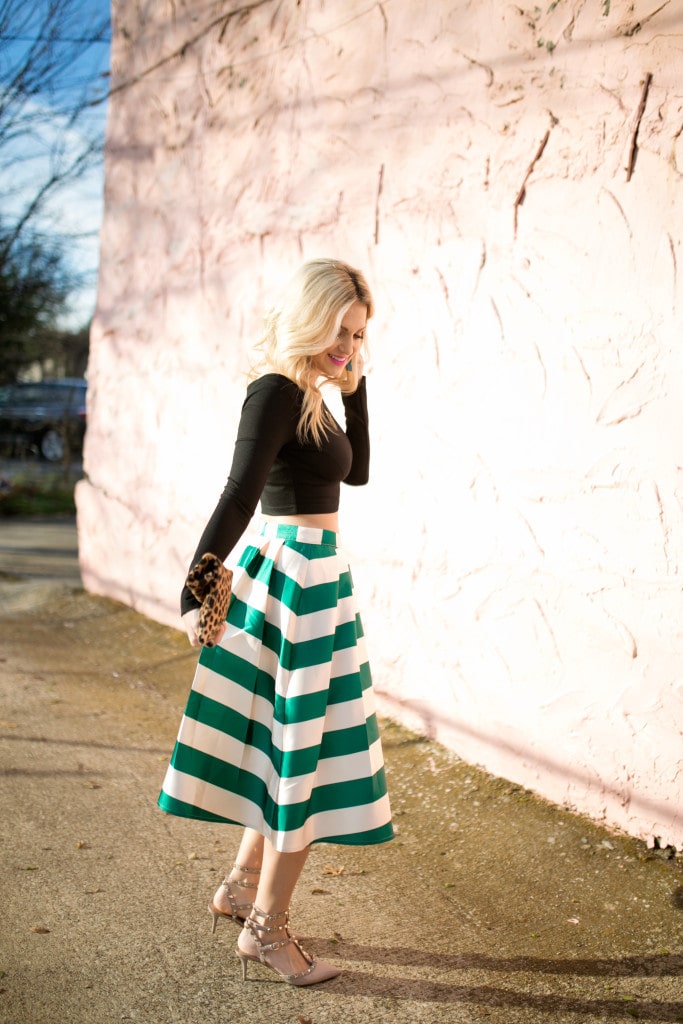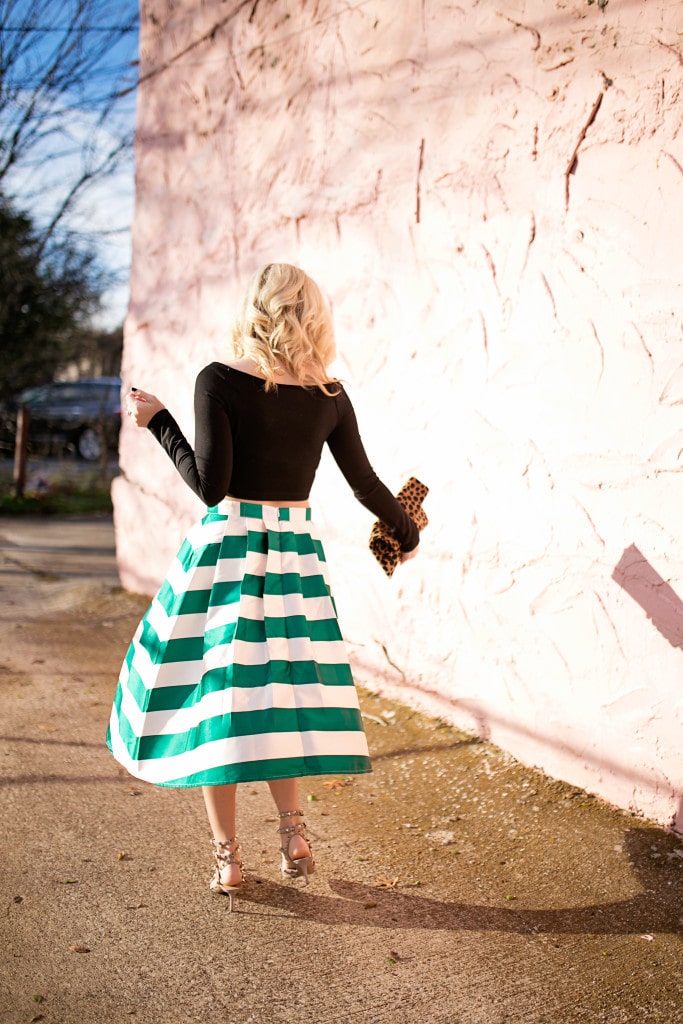 Top: Similar | Skirt: Chicwish [c/o] | Shoes: Valentino, Similar | Bag: Clare V., Similar | Earrings: Design Darling | Lipstick: Schiap
Photography by: Angie Garcia
---
While wedding planning, I got burnt out. Not of thank you notes. Not of cake testing. And especially not of meetings with my mom. But if I had to buy one more dress for a bridal shower I was going to croak.
I got sick of white dresses, because although sweet, by the 4th or 5th one you can feel pale and bland. I also didn't want to spend anymore money on dresses I could really only wear in June and July. My mom told me to just wear whatever I wanted [if you're wondering why I had to buy so many dresses, this is the south. You have give or take, 5 bridal showers just because weddings can be a bit larger and you don't want to invite 75 people to one and them feel not included].
For one of my parties, I decided to wear a floral skirt with this black crop top. It may not scream bridal, but it was just an event with my bridesmaids and the knew outfit fit me to a tee [this is the one I wore!]. It's also a fun option for a bachelorette party if a fitted dress isn't your thing!
I wanted to restyle the look with a different skirt that you could wear in case you have a fun event with girlfriends coming up as well! I got this skirt from Chicwish, and they have lots of similar ones I 'll pull below! You could easily pair this look with a leotard and tights for a winter date night to an art gallery or play!
And I know, I know, the Valentinos again! But y'all, if you spend that much money on shoes and you don't want to wear them all the stinkin' time, don't buy the shoes! haha. Wear whatever makes you happy, because that's what matters. 😉 I truly say go for it when it comes to shoes. They are the number 1 article of clothing guaranteed to be a pain [pun intended], so if you have to rock your own blisters, you might as well rock the shoes you love!

Brought to you by Chicwish.