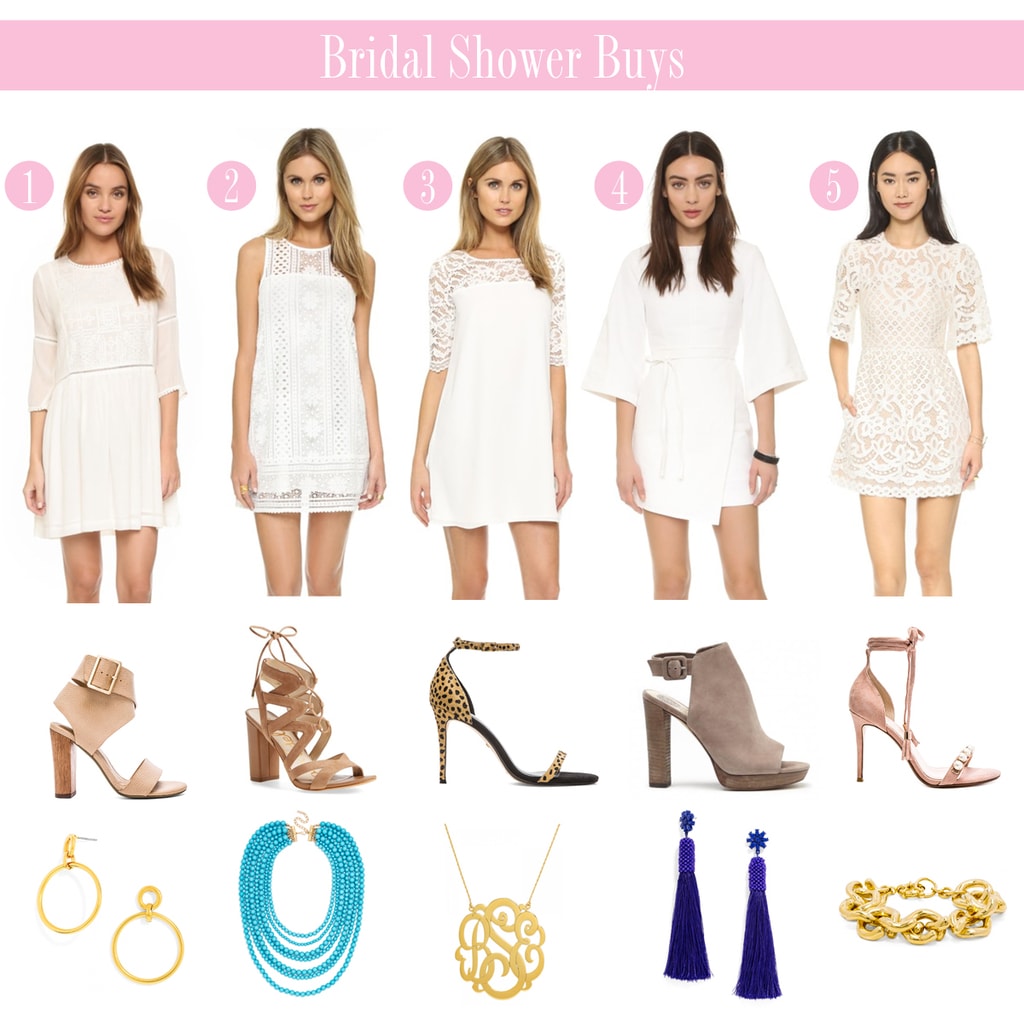 Look 1: Dress [Similar], Shoes, Earrings
Look 2: Dress, Shoes, Necklace [this sold out already! 🙁 But this one is nearly identical!]
Look 3: Dress, Shoes, Necklace
Look 4: Dress, Shoes, [Here & Here] Earrings
Look 5: Dress, Shoes, Bracelet
---
Happy Monday! I'm hoping a few of you got engaged over the weekend! 😉 I got engaged first weekend in February so I get way too excited when girls get engaged this month, as well!
Being from Texas I had a lot of bridal showers. And my mom totally beat me because I think she had 9! She even had a Christmas shower. So I did start to stray from traditional white [my debit card could not keep up! haha] and wore a few pastel colors to showers, which I think is totally fine. There are really no rules when you are the bride.
I wanted to pull together a few white dresses I love [these are also great for stocking up for summer] along with some fun accessories. You definitely don't have to go the "nude pump, pearl earrings" route if that isn't your style. If you don't normally fall in line with Kate Middleton's wardrobe, add something fun like a thin leopard pump. A shower is celebrating you and your fiancé, so you should embrace whatever makes you feel best!
I hope these options help you or if you aren't having a shower at least you get some inspo for warm weather! 😉