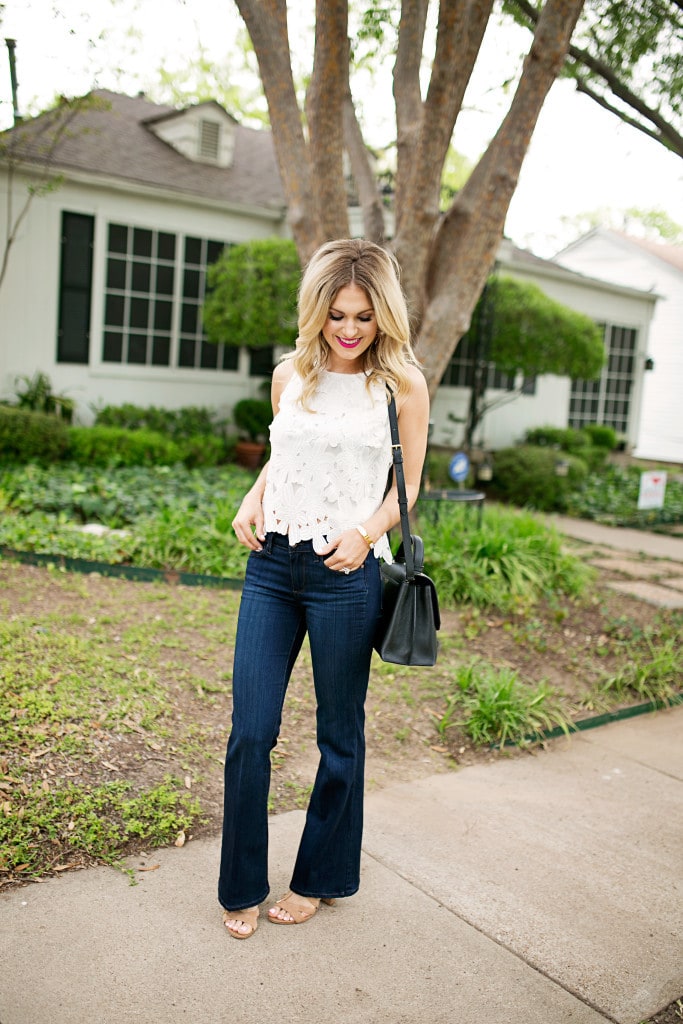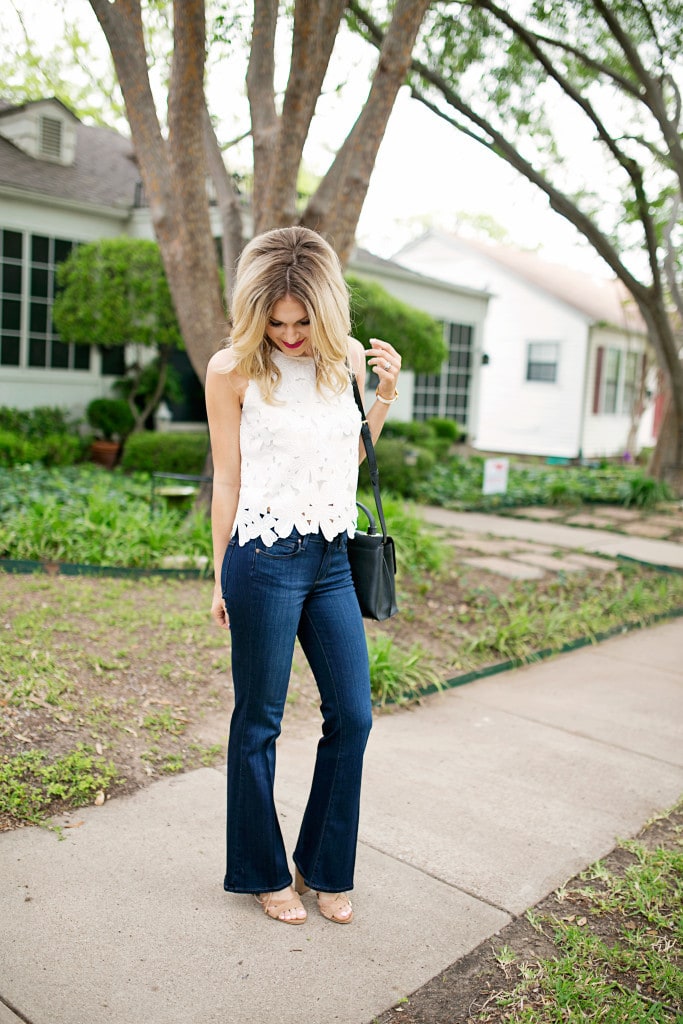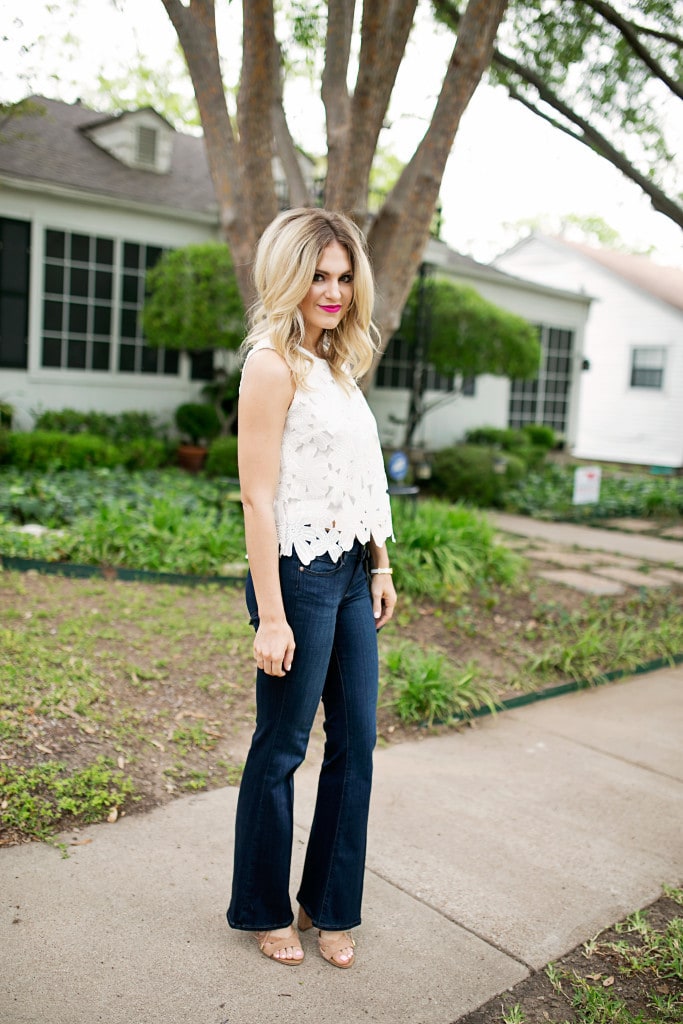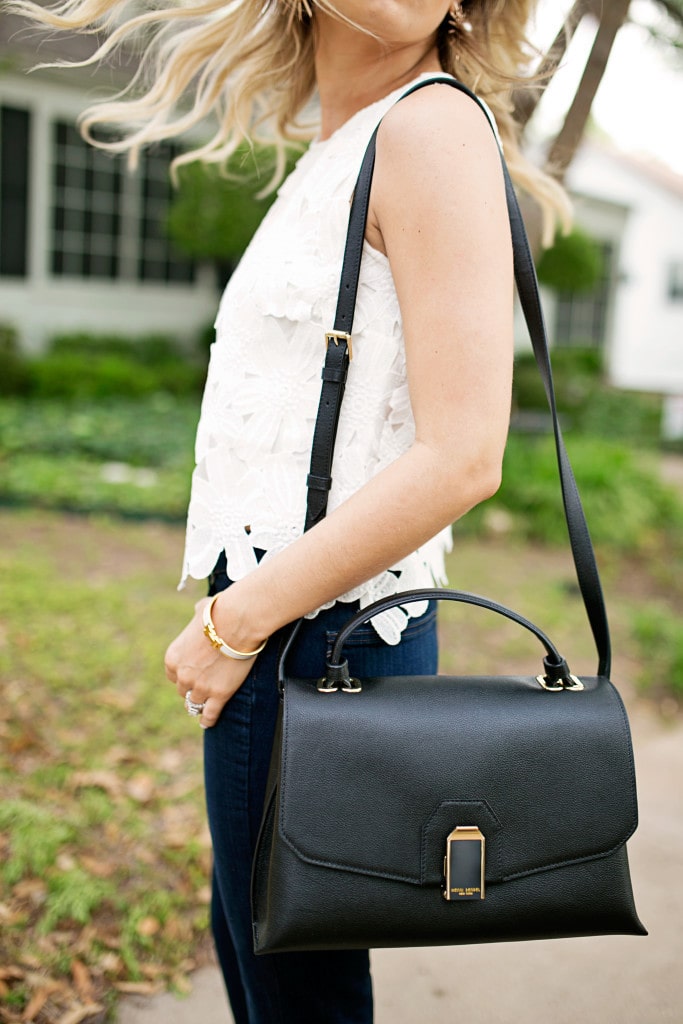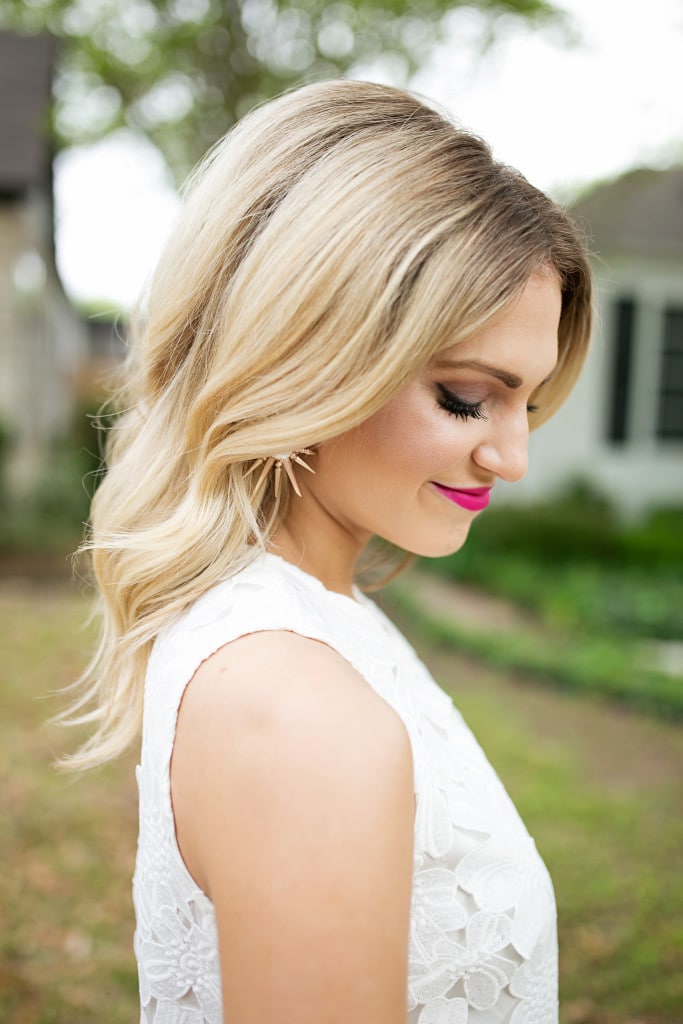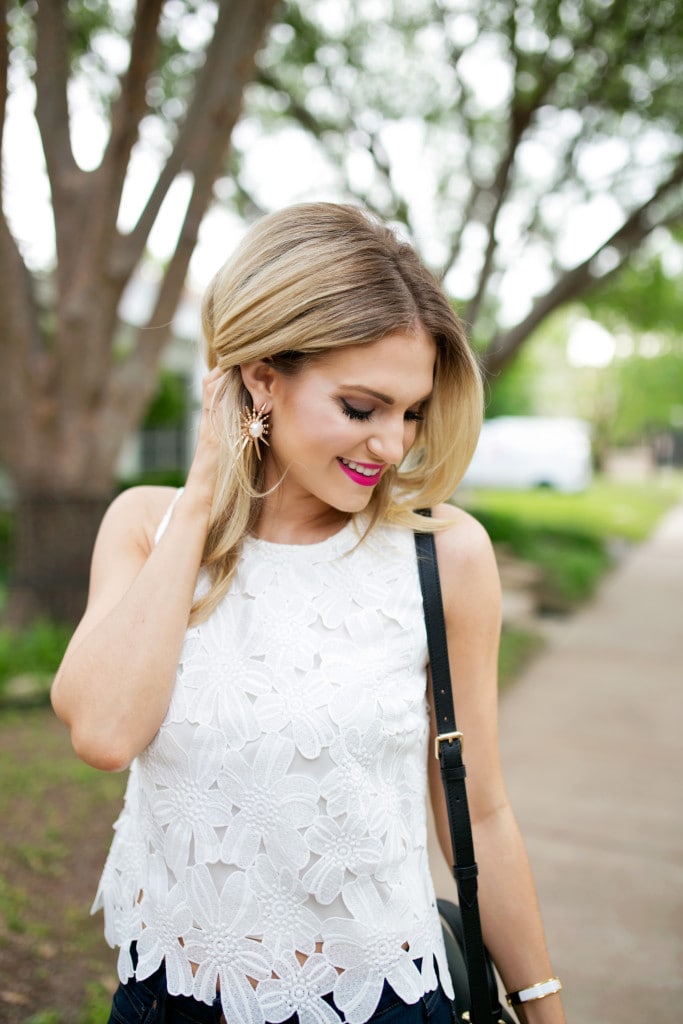 Top: Maison Jules [On sale! Wearing size S] [c/o] | Jeans: Nordstrom | Shoes: Sam Edelman| Bag: Henri Bendel [c/o] | Earrings: Kendra Scott [c/o] | Lipstick: Sorbet
Photography by: Angie Garcia
---
Hi friends! I hope your week is starting to end on a great note.
I wore this look a few weeks ago for a date with Paul and love how I felt comfortable in jeans, but dressy as a whole! This lace crop pairs perfectly with flare denim, a skirt or shorts for summer. I paired it with a black statement bag, and HB is my go to for that! I have had a few of the Uptown Satchels [one of my favorite styles!] and wanted to branch out with the Sullivan Top Handle. This bag is so durable! I love leather that has some texture to it because then I'm not worried about scratches or being too careful with it. I would seriously recommend this to any girl on the go or a mom!
Tomorrow we have a little trip to The Woodlands. In college I lived with my girlfriends Casey and Taylor for a few years. We lived in our sorority house together and then moved on to a town home. It was honestly the best living situation one could possibly have. We shared everything! Taylor would cook dinner for everyone, I clothed both of them and Casey was such a mom. She did everything from spray tan us to take care of us each time we got sick. She also happened to have the comfiest bed and was a nursing major so she never slept! Every so often Taylor and I might have snuck in her room and stayed there because we had super tiny bedrooms with the cheapest mattresses we could find! haha.
Casey still lives in Austin so we like to take weekend girl trips every few months to see her. We chose The Woodlands because Taylor's family lives in Houston and we knew how great all the shopping was. I'm going to cover all we do next week so you can plan a girls weekend trip with your friends and get in everything from spa appointments to cocktails.
Do you have any fun weekend plans?! Be sure to check the blog tomorrow as I'll have my hair trick for blow drying in under 10 minutes!