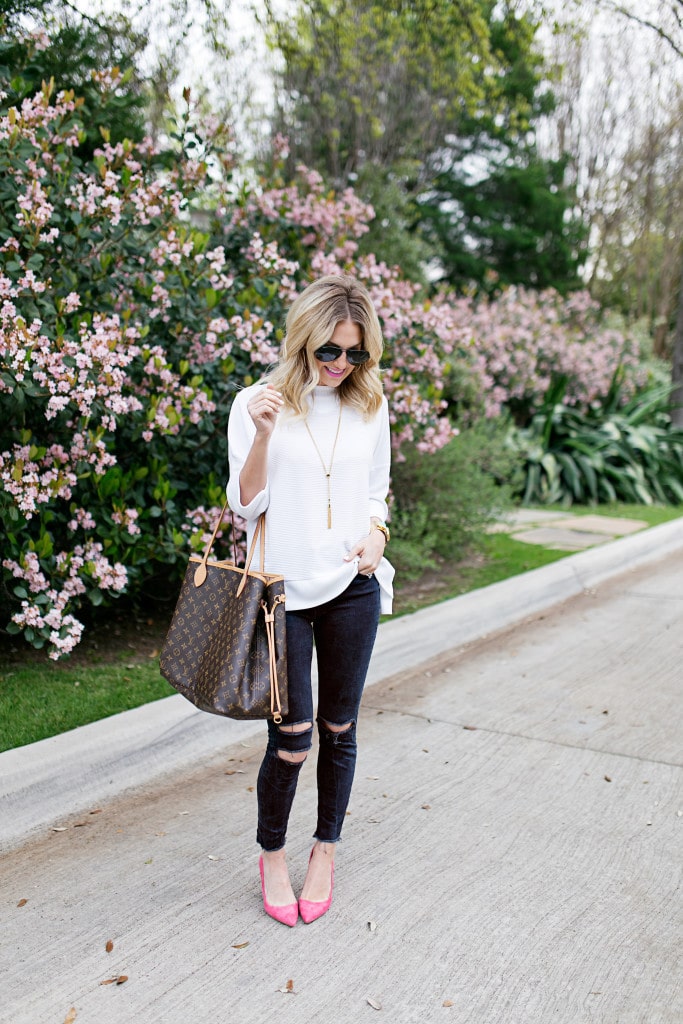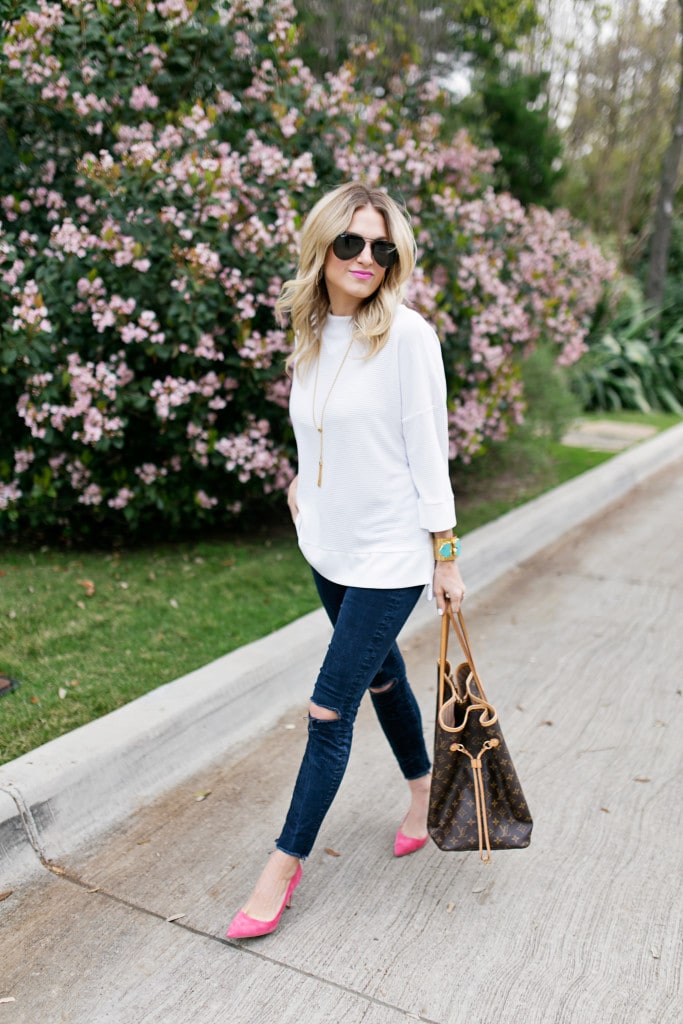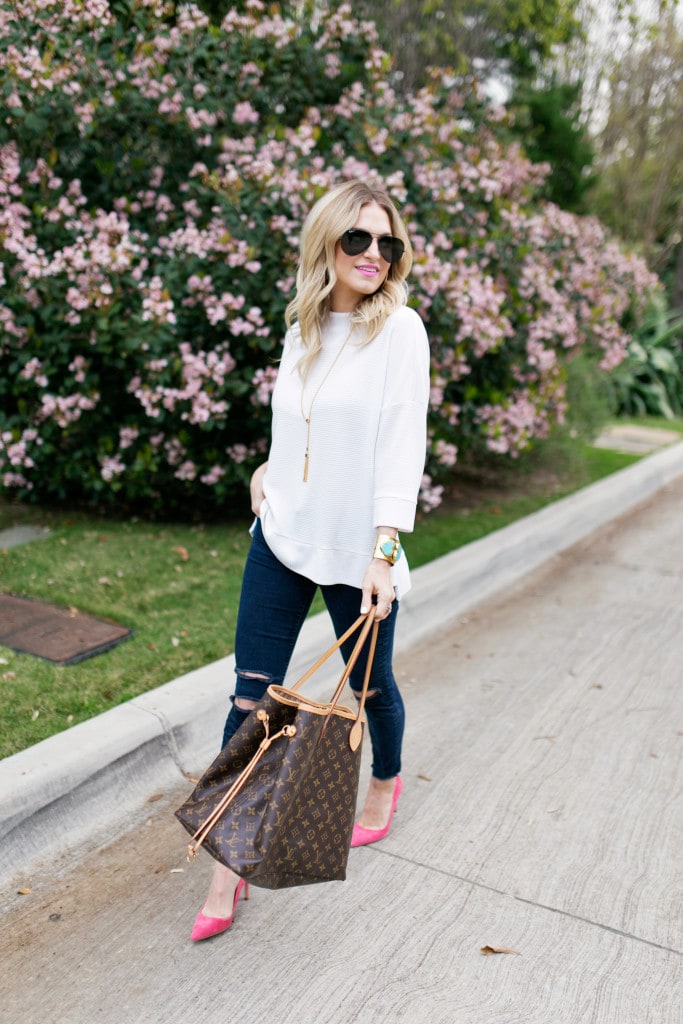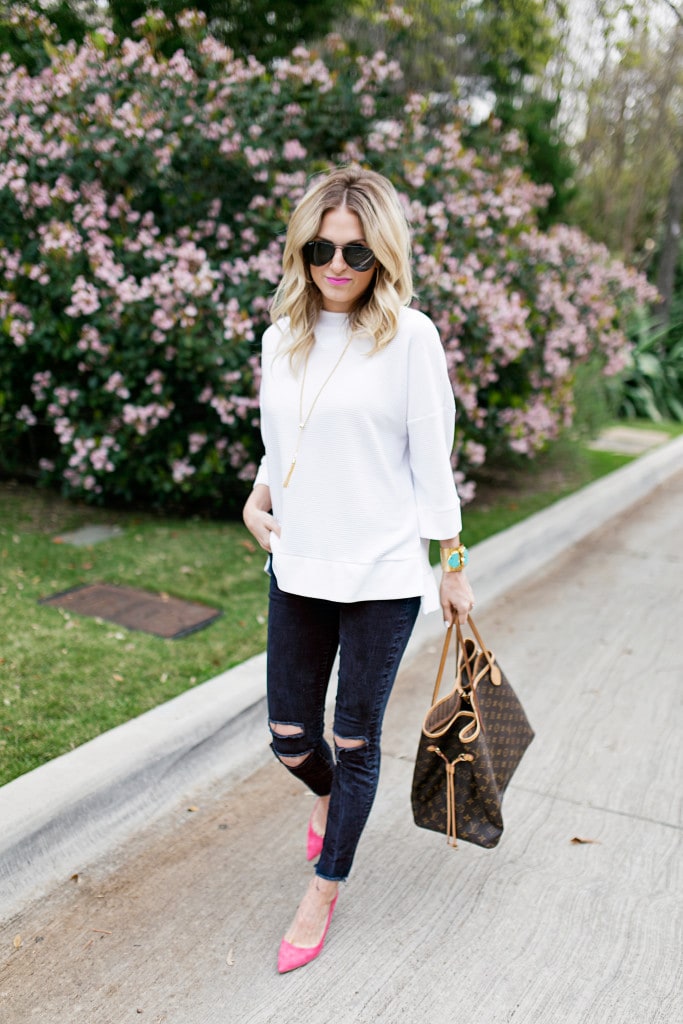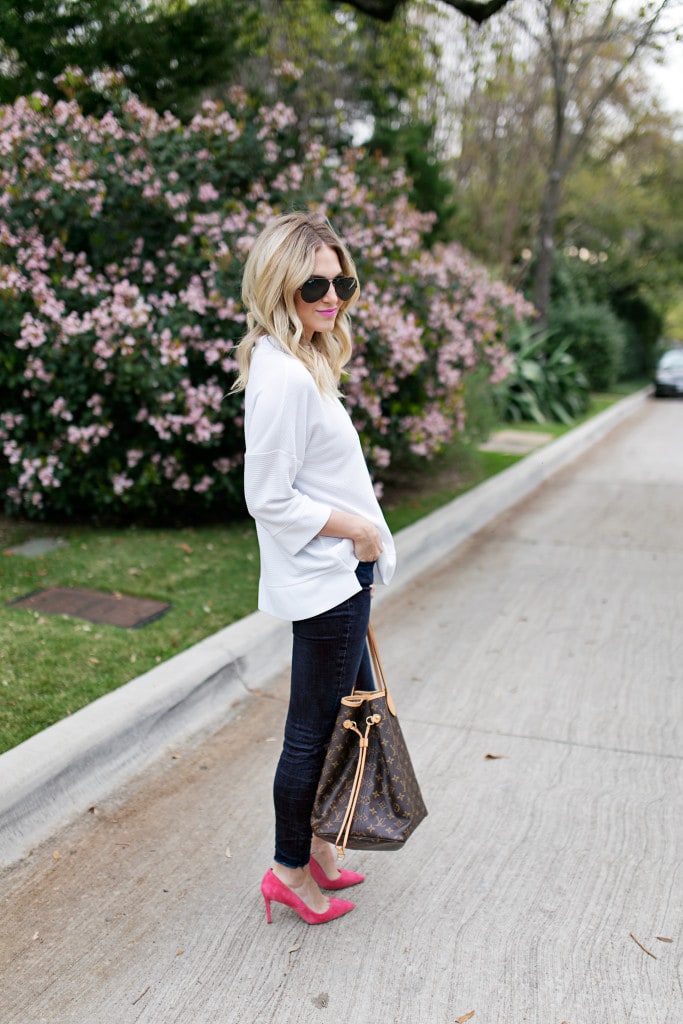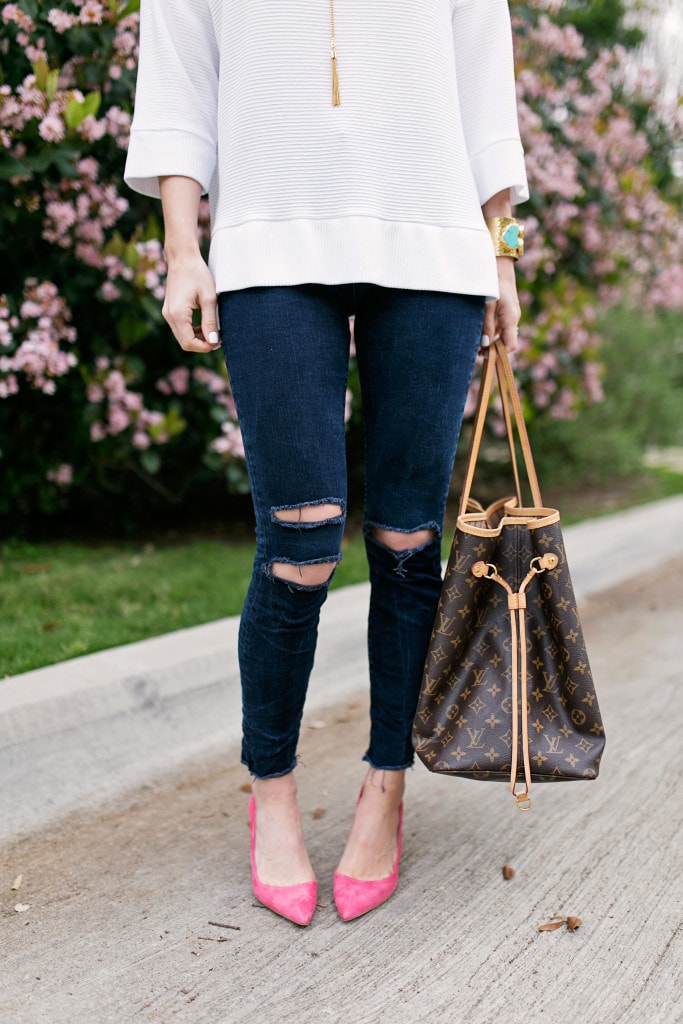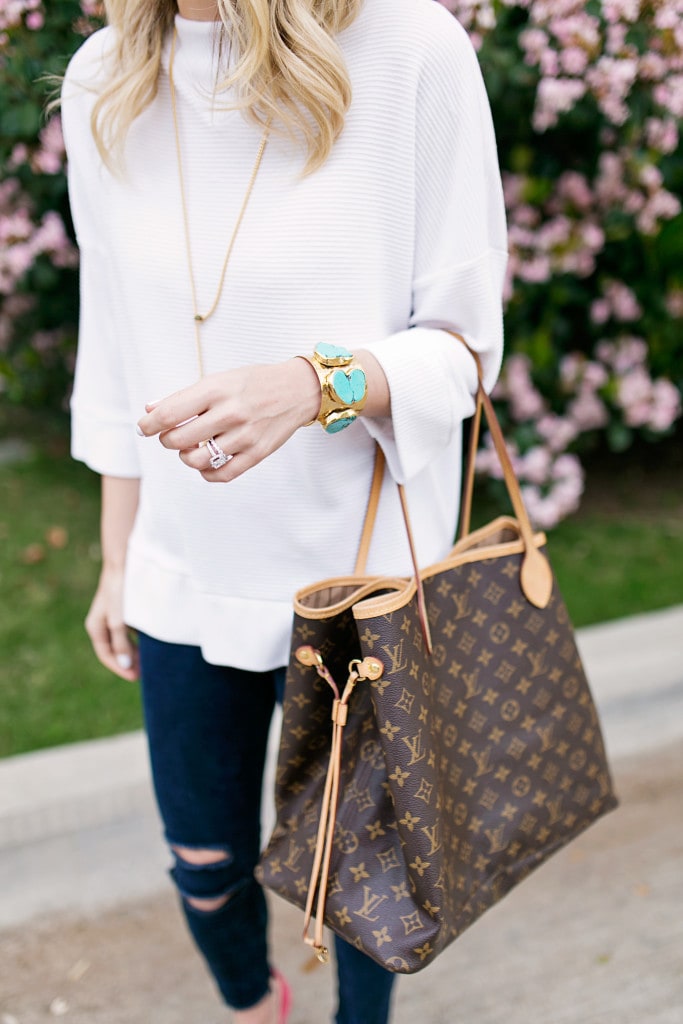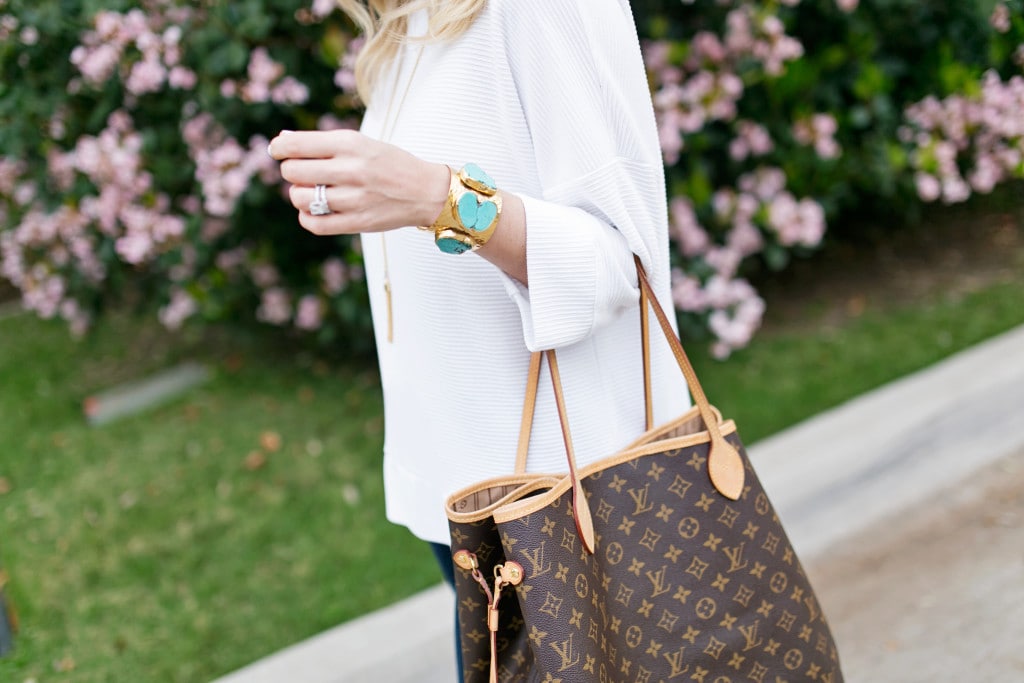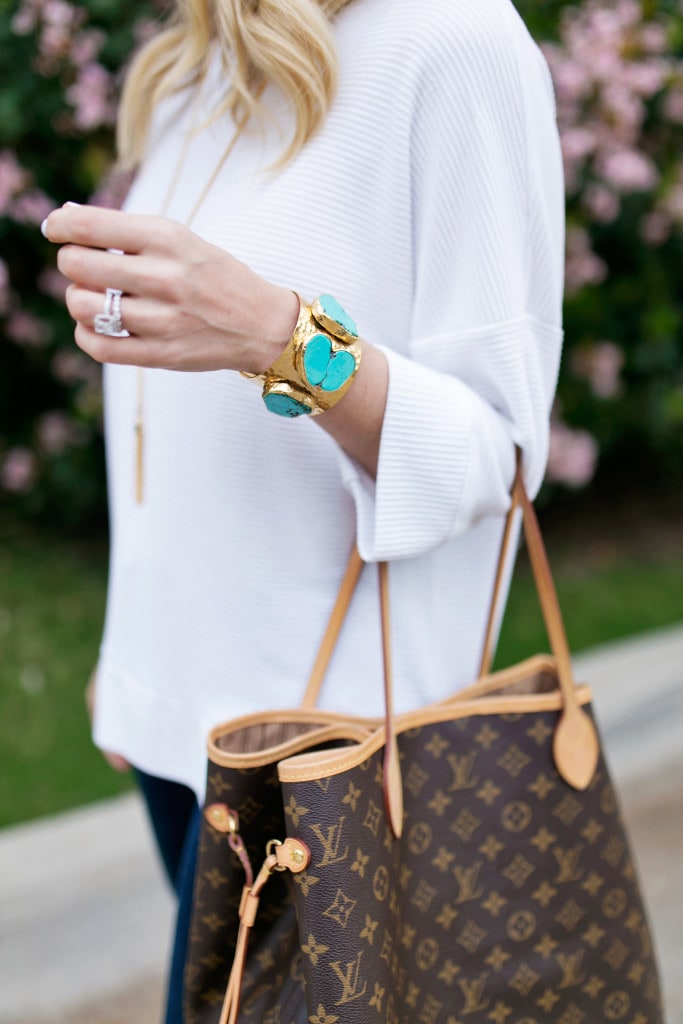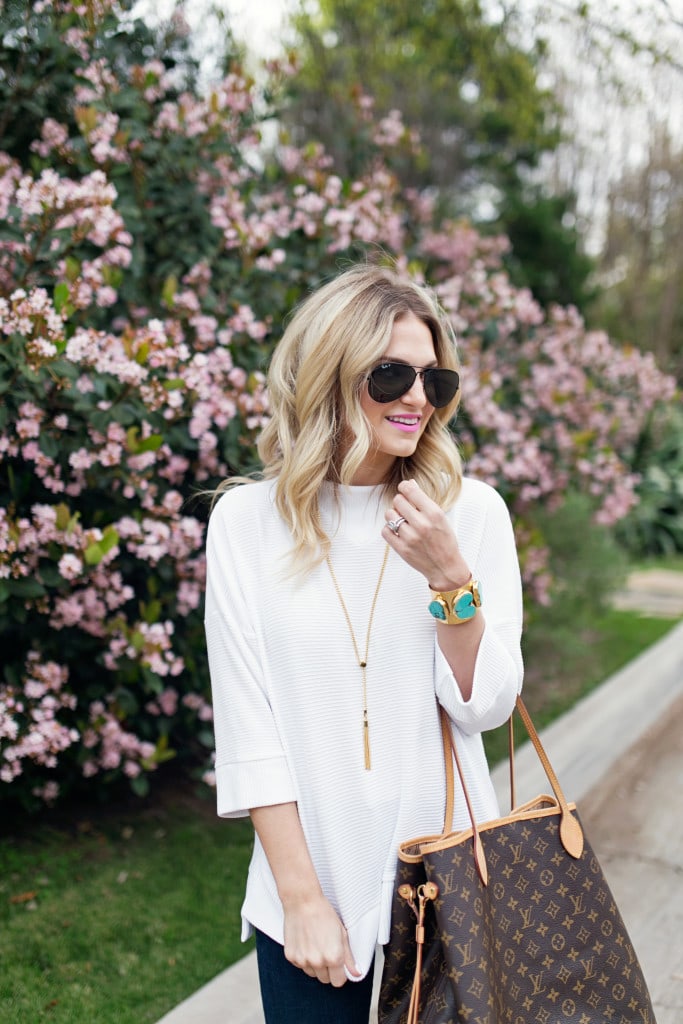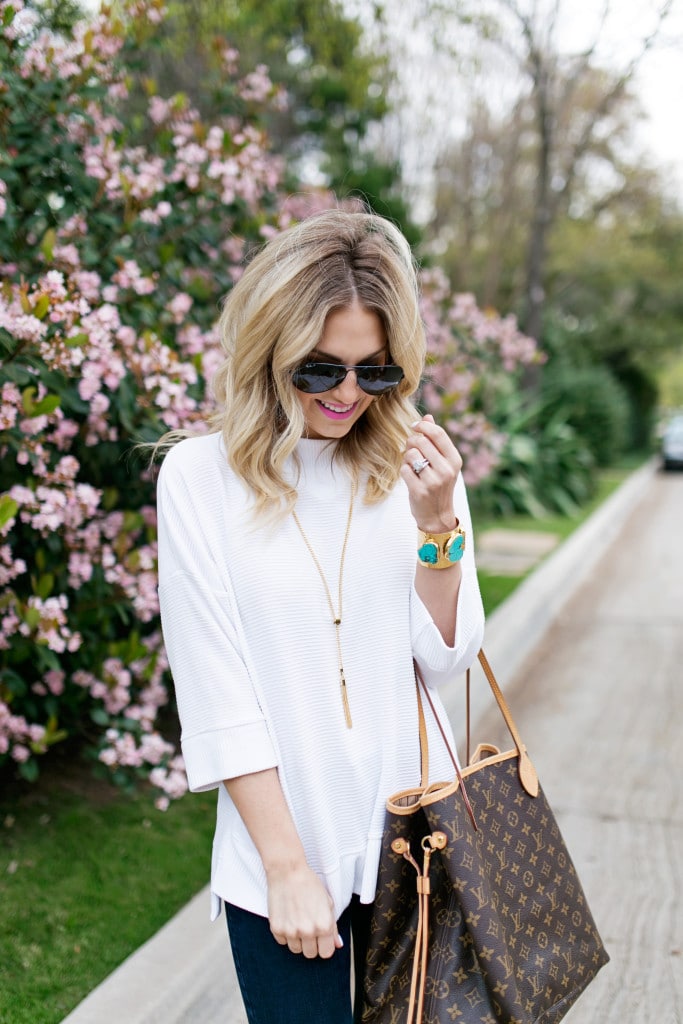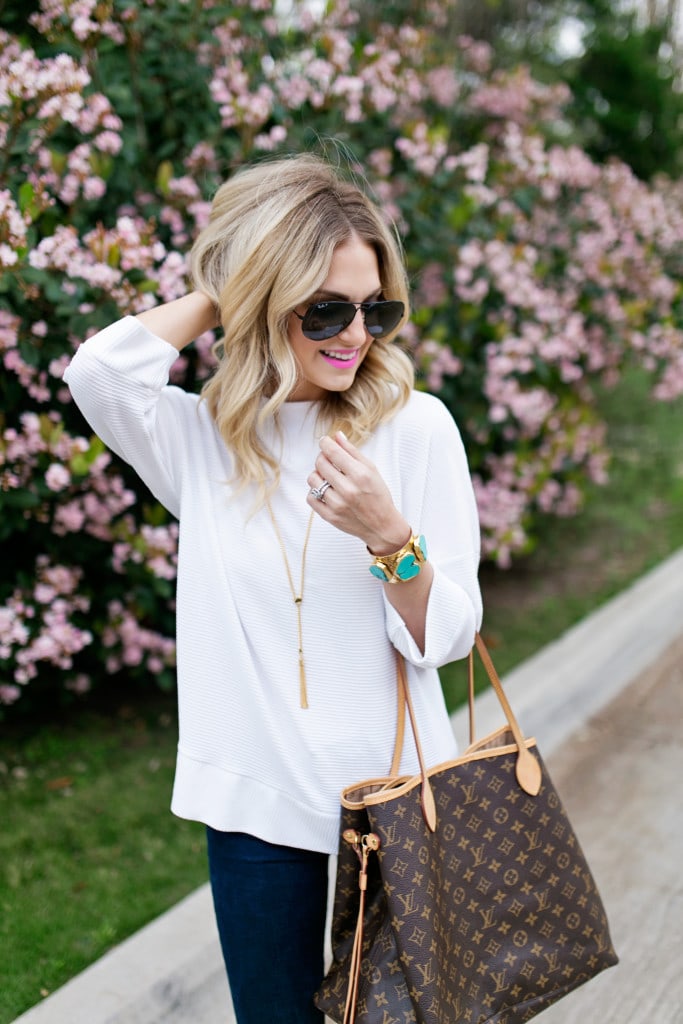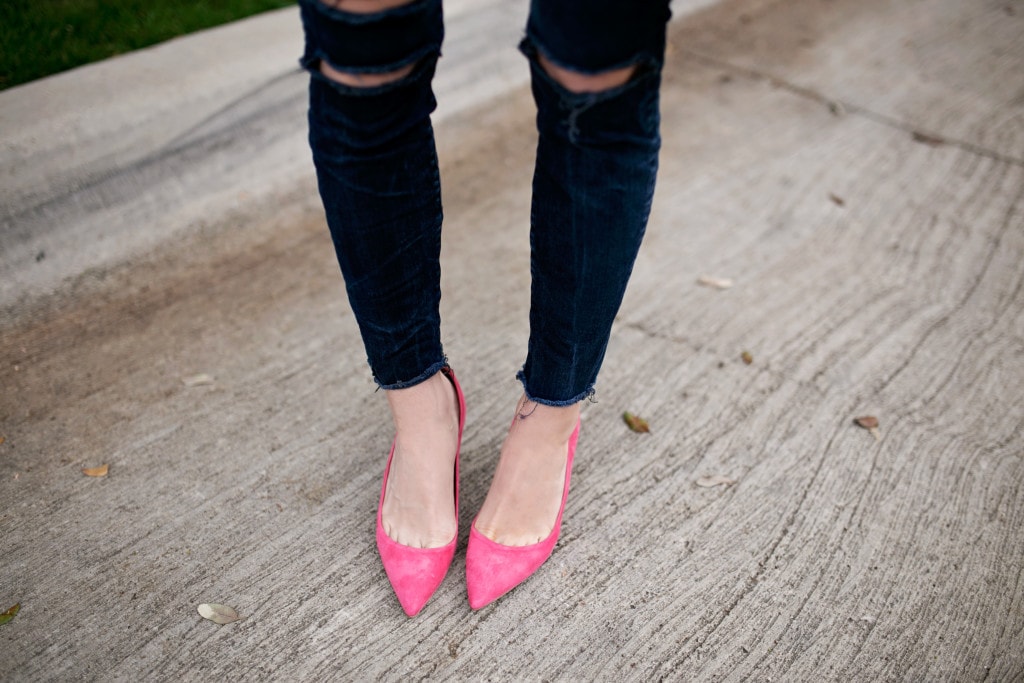 Sweater: French Connection [Similar] | Jeans: J Brand | Bracelet: Goldenstrand Jewelry [c/o] | Lipstick: Neon Azalea | Pumps: Dee Keller [25% off with code FRIENDSANDFAMILY2016] [c/o] | Bag: LV, Similar | Necklace Vince Camuto [old, similar available]
Photography by: Angie Garcia
---
Because I'm home a lot, I love no-fuss tops. Silky embellished tops are fun for a date night, but just not realistic for every day in the life of Katey. I'm constantly sitting at my desk, at the kitchen table or even the couch while I write and respond to e-mails. Comfort that looks dressier is what I need, because otherwise I look like a total ragamuffin that doesn't know where to purchase an iron.
These jeans are my favorite pair in my entire closet! They are so soft and the cut fits my legs perfectly. I am always rolling or cuffing my jeans because I haven't found a tailor in Fort Worth that doesn't want to bankrupt me. I've also worn not been able to take off this cuff by Goldenstrand Jewelry. One of my girlfriends back in Dallas is the cuff queen and I've never found one to wear every day. This one is made out of the perfect material that fits your wrist without being too bulky! I wanted to balance the turquoise with some pink-my idea of balance at least! These by Dee Keller have a great heel that isn't too ridiculous, but doesn't fall in the kitten category. Even better news? They are 25% off right now with code FRIENDSANDFAMILY2016 at checkout here!
This top from French Connection was an NYC buy and I love how the structure makes it seem much more put together than what it actually is. I couldn't find exact online, however this is incredibly similar. I've worn this for date nights, errands and Netflix marathons and it's safe to say it worked on all occasions.
Speaking of Netflix, let's have a chat. What do you watch?!
For the past month or so, I've been watching Damages. If you like crime, suspense or law it's definitely got all three components. However, it puts my anxiety through the ROOF. My mom and I love suspenseful shows, but somehow this one bothers me. It's probably got something to do with the fact her fiancé is murdered [I'm not spoiling anything, that is in the first episode!] and I'm still mourning the fact they never got married.
Do you have any Netflix favorites?! I feel as if I've watched the staples: One Tree Hill, Gossip Girl, Etc. Clearly, I need something a little light hearted, but just as addicting!