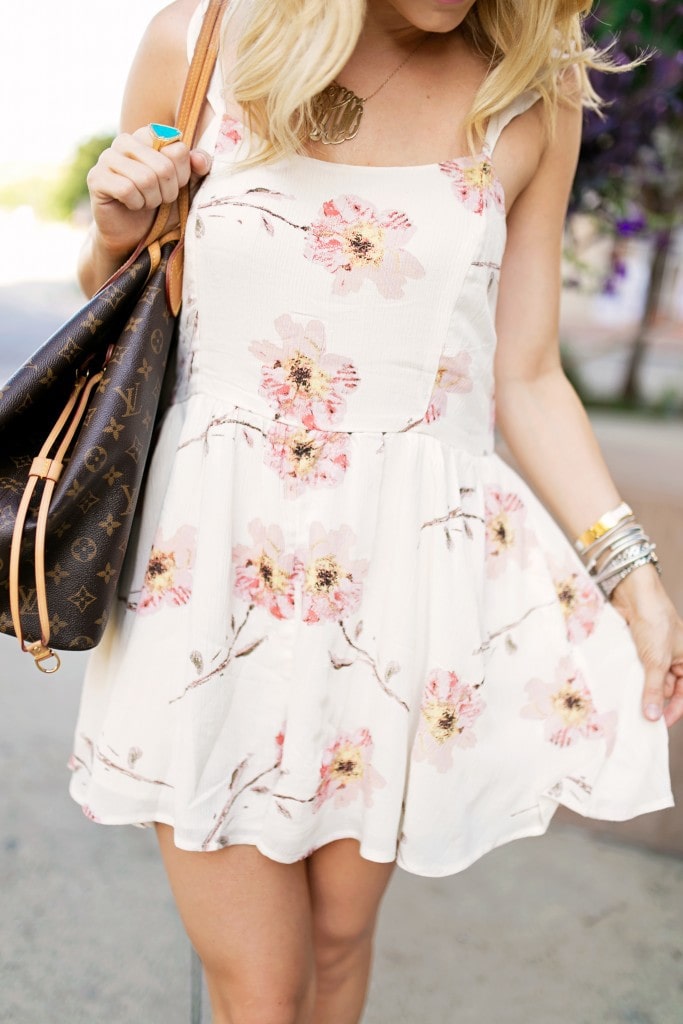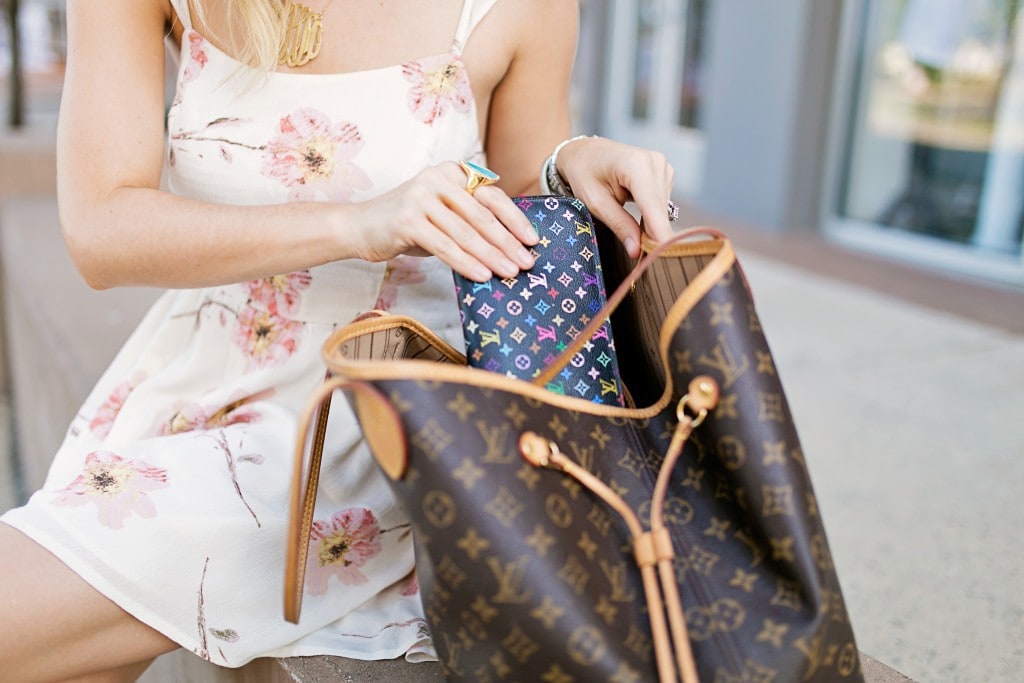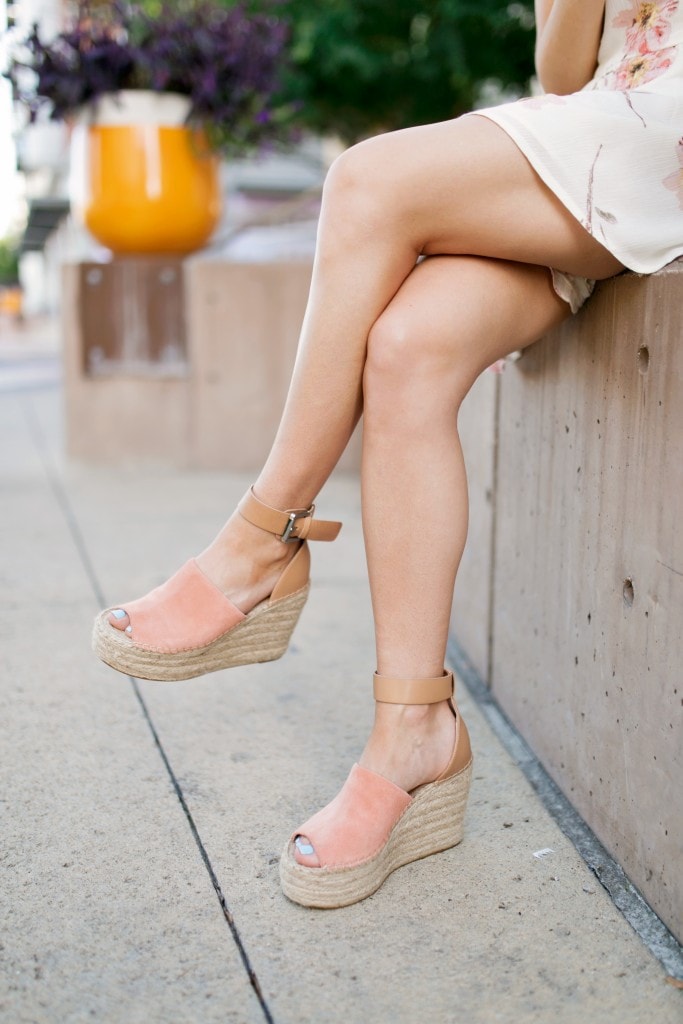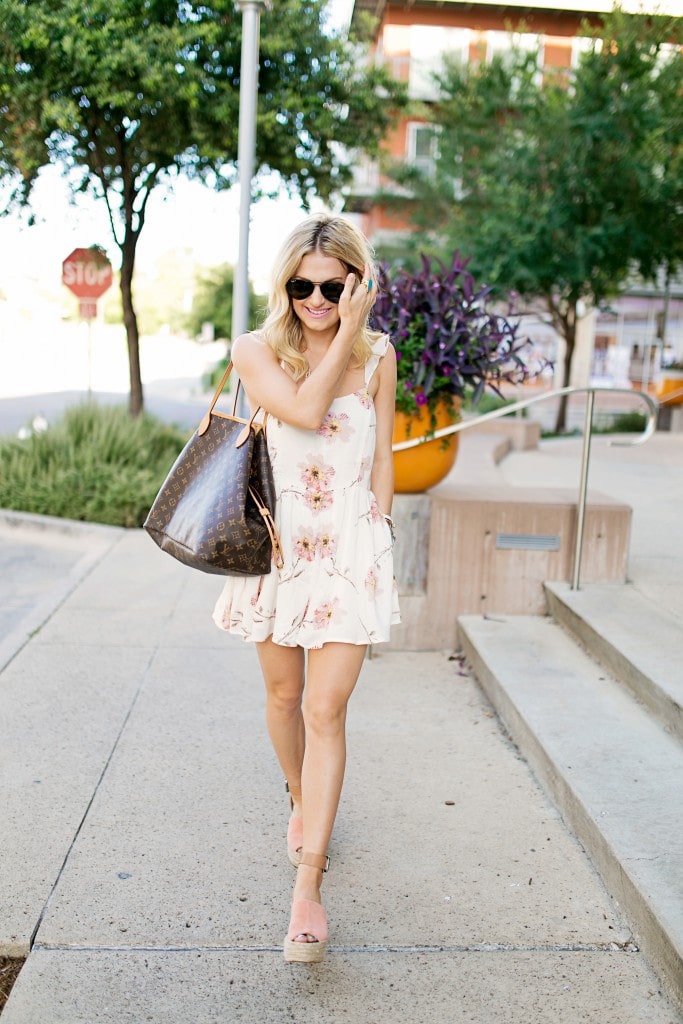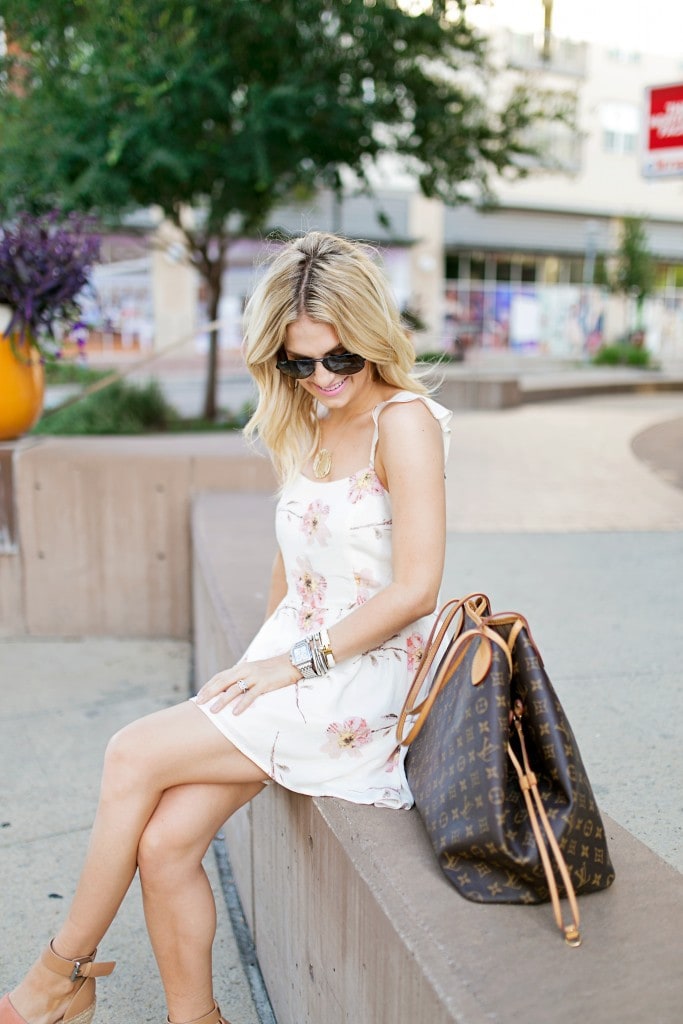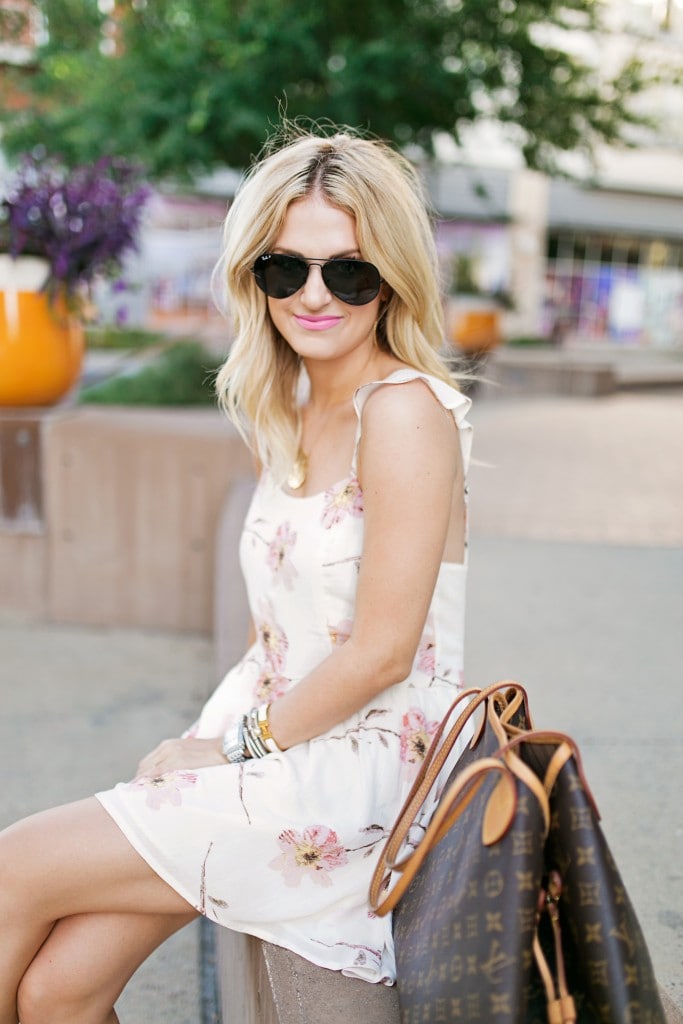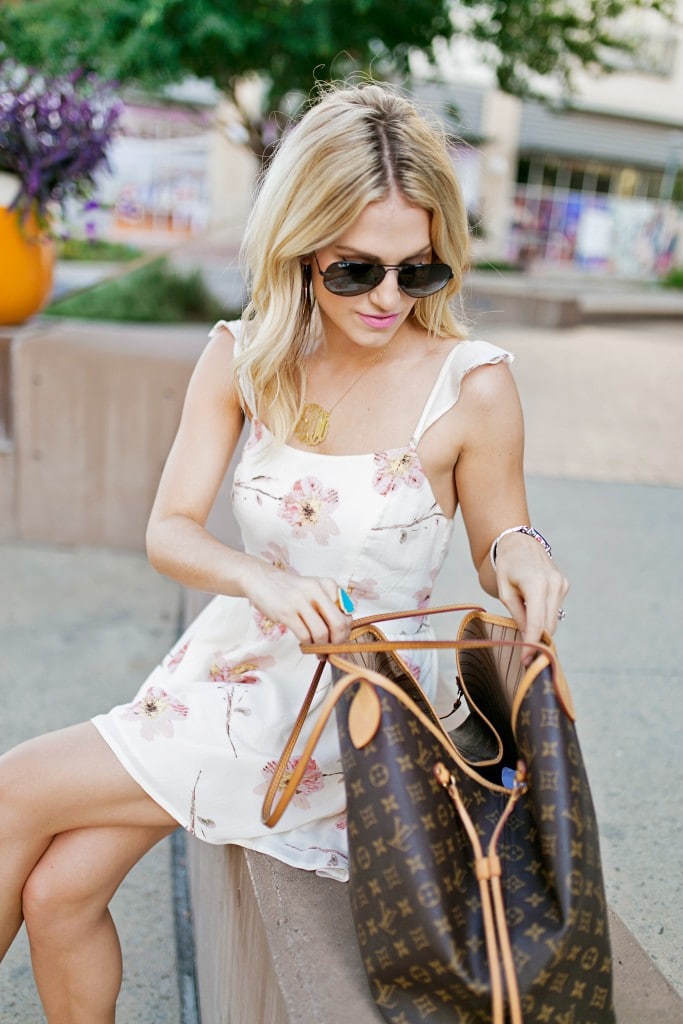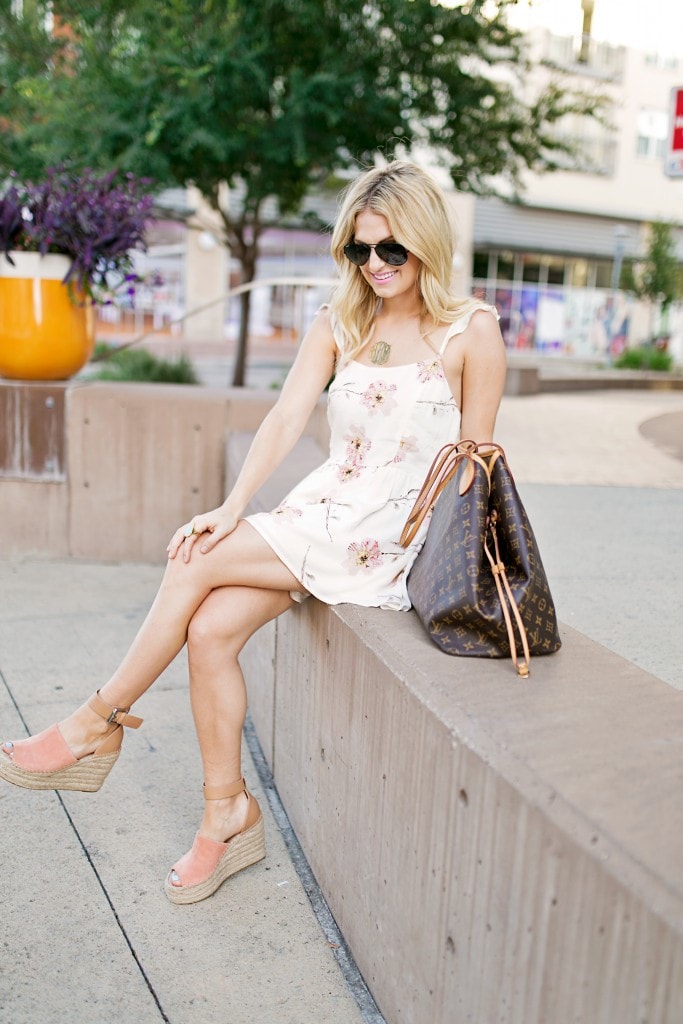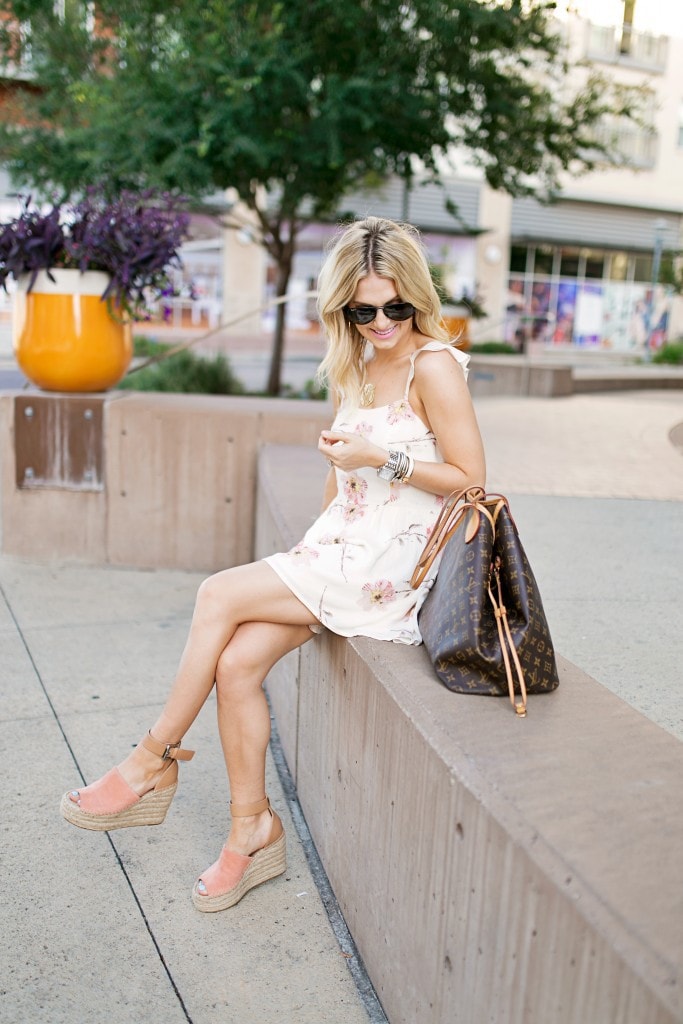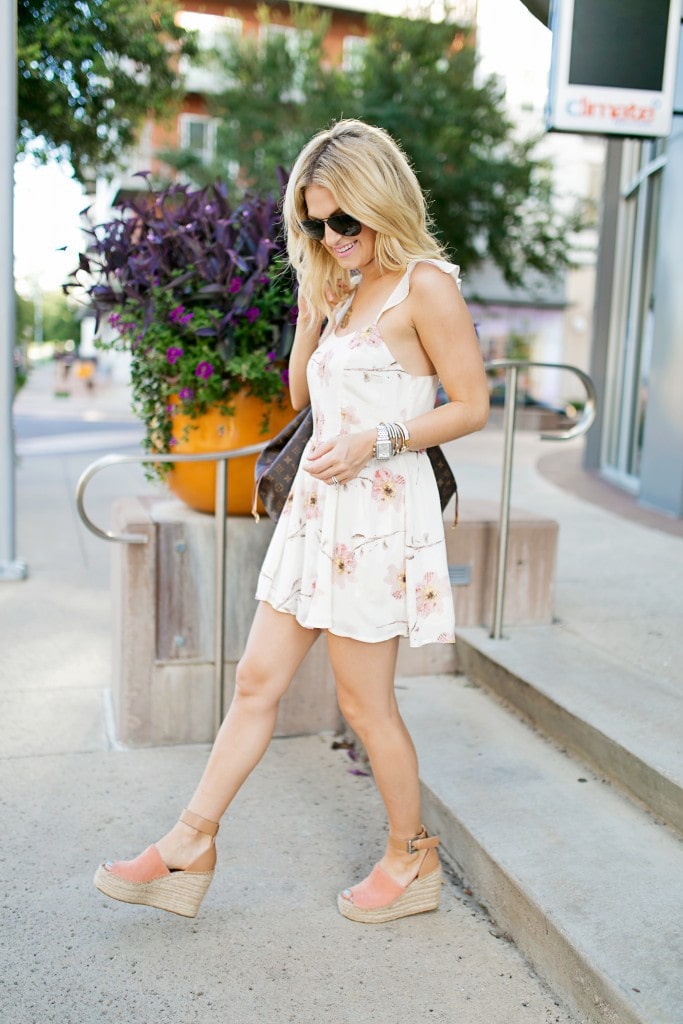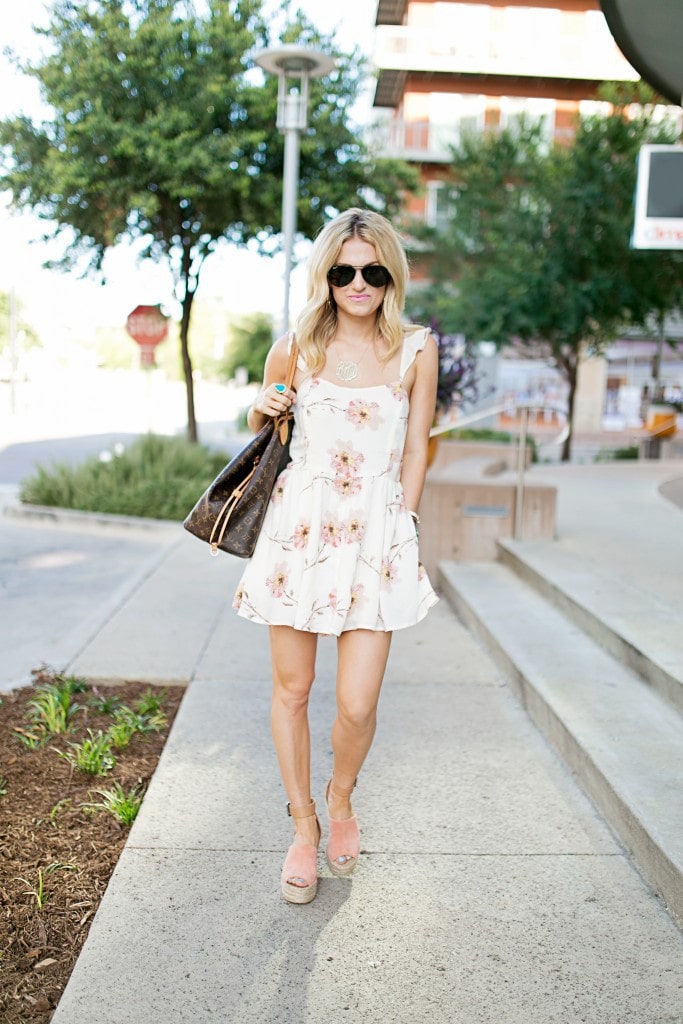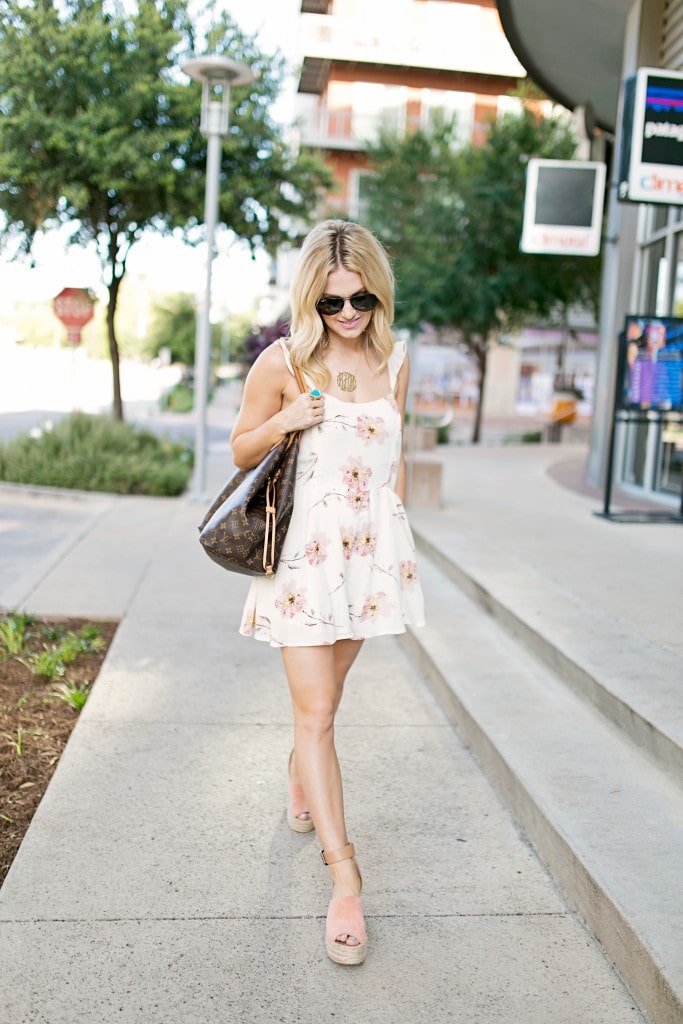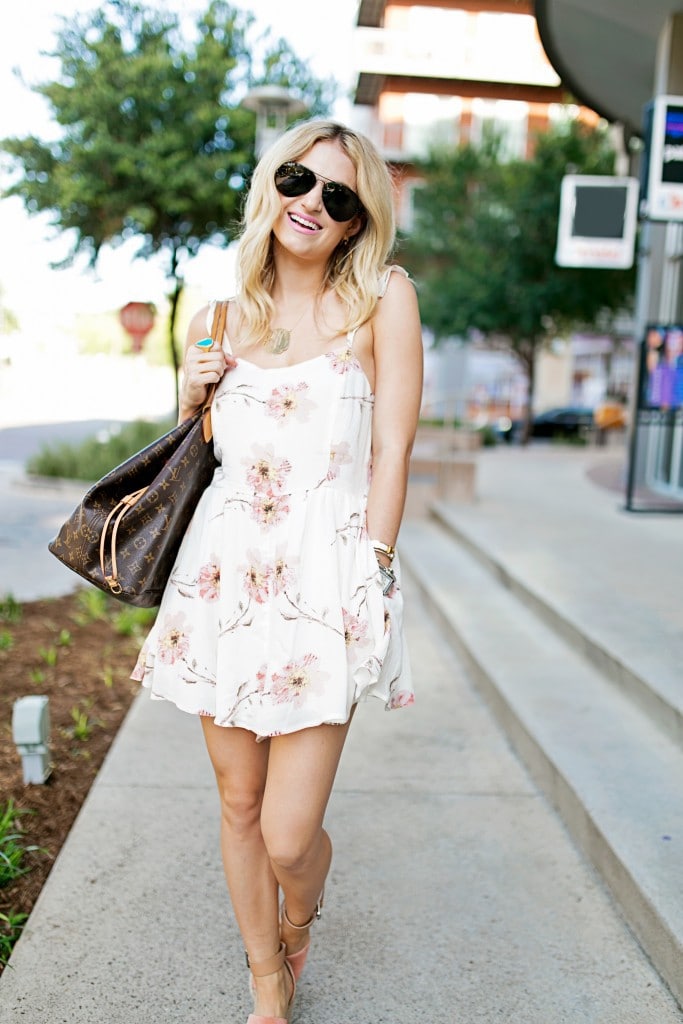 Romper: Urban Outfitters | Shoes: Nordstrom, Similar, Similar | Ring: Baublebar [c/o] | Necklace: Similar | Bag: LV, Similar | Lipstick: Give In
Photography: Angie Garcia
---
Whenever I wear this romper everyone thinks it is a dress. Which is a GREAT thing because then people think I'm far more dressed up than I actually am! But in all actually, I've got shorts on. It's my little secret and I love it! The romper fits TTS has such feminine and flirty strap detailing!
I also wanted to share a sale going on! Nothing amplifies a look for me as much as statement earrings. You can have on no makeup, slick back your hair and feel as chic as can be! Or you can go all out with a bold lip, curled hair and statement earrings. It draws attention to your hair and eyes, which I always think make a woman beautiful! You can get 25% off earrings with you buy 2 pairs or more, with just a few excluded earrings. Use code EARRING25 at checkout here. I'll share my favorites below!

Now onto usual Tuesday conversation, are you watching The Bachelorette?! I met Jojo at a concert in Dallas a few months ago and she was so incredibly sweet. And y'all, she is TINY! I mean she looks like a model on TV but that girl has a body! She was so warm and inviting and chatted with my best friend Taylor and I for a bit and didn't act like anything was not normal. We were trying to not freak out inside as we love The Bachelor! So naturally, I knew I had to watch this season and cheer her on! If you are watching, who do you want to win?! My mom, my sister and her friends and I all watched the show last night. When Wells was talking about passion going away in a relationship my dad looked at my mom and said, "You're my best friend, but you're also my Beyoncé." Is that not so cute!? haha! I don't even think he knew what he was saying, but it was so sweet!
I hope you have a lovely day!
|Edit: Hi all! I want to clarify that when I say Jojo has a body, I'm saying she is ripped! I mean she is tiny on TV, and then when you see her in person she is just the littlest thing! And then when you hug her you're like, "Woah! You work hard in the gym! I see those muscles!" At first I didn't want to type "ripped" as I know that could have a negative connotation, but I also don't want readers thinking I'm saying she has a body because she is tiny. I just wanted to clarify! The girl works out in the gym and I give her kudos for that! Writing can be tricky sometimes because any sentence can be misread, so I hope this makes a little more sense! xo!|