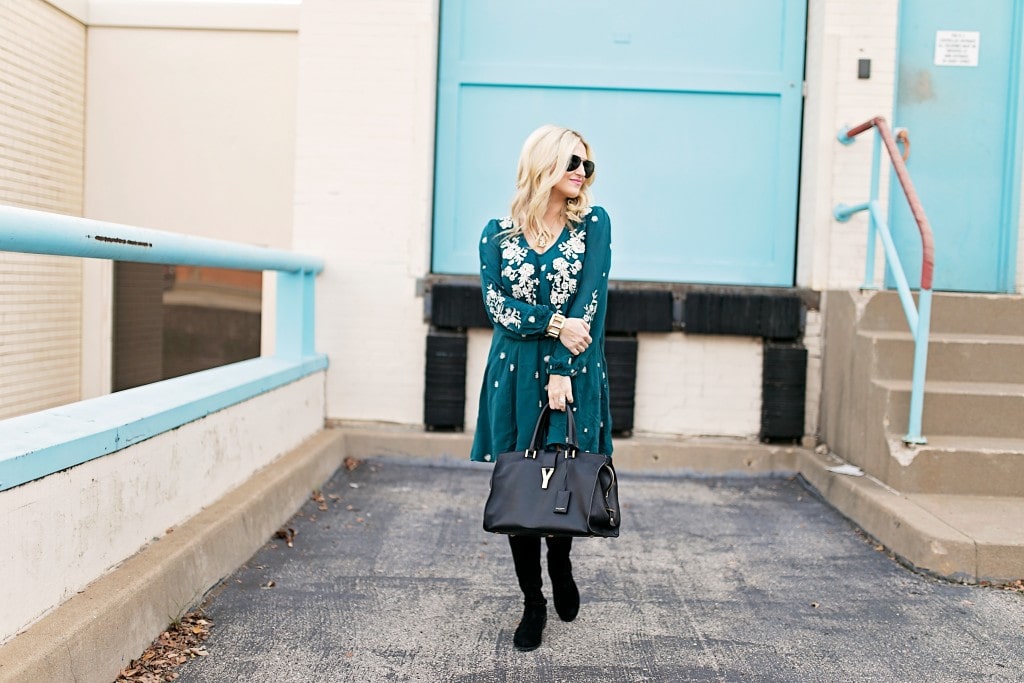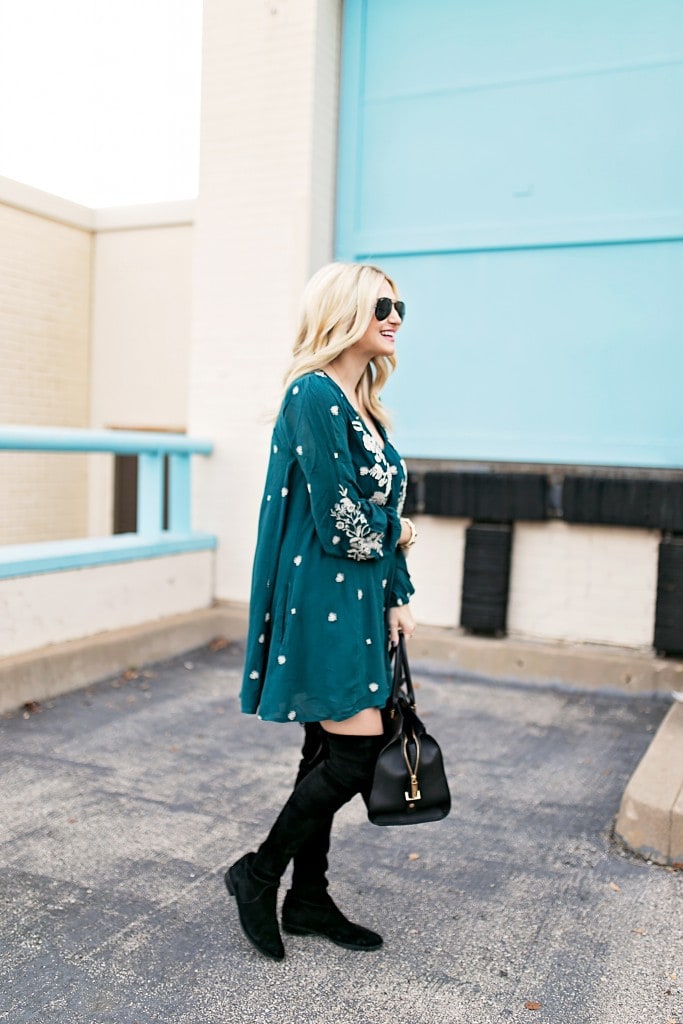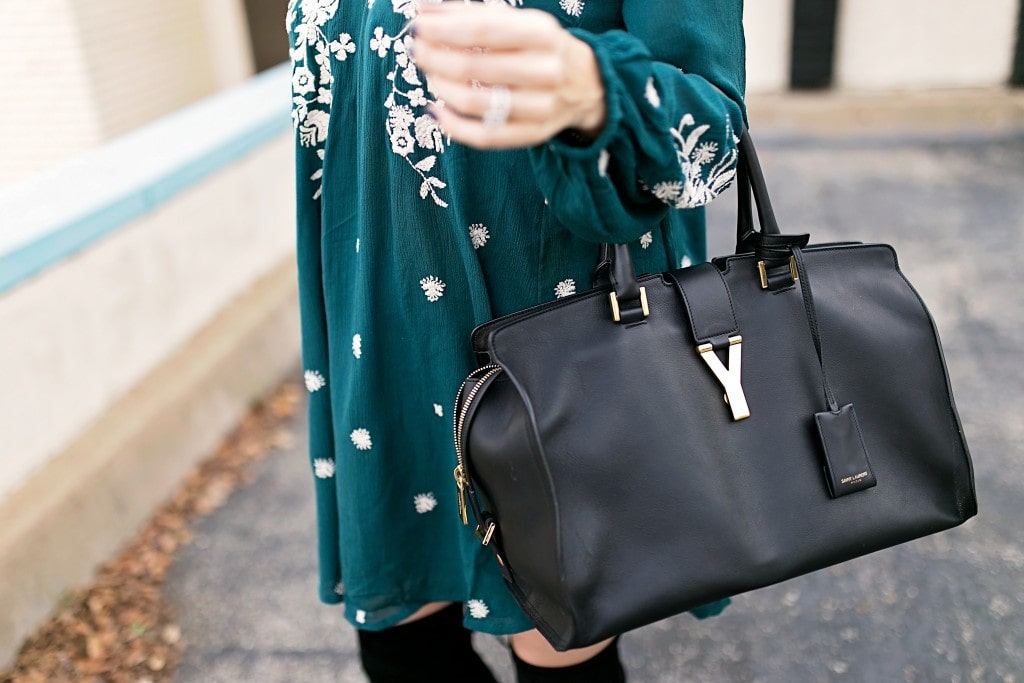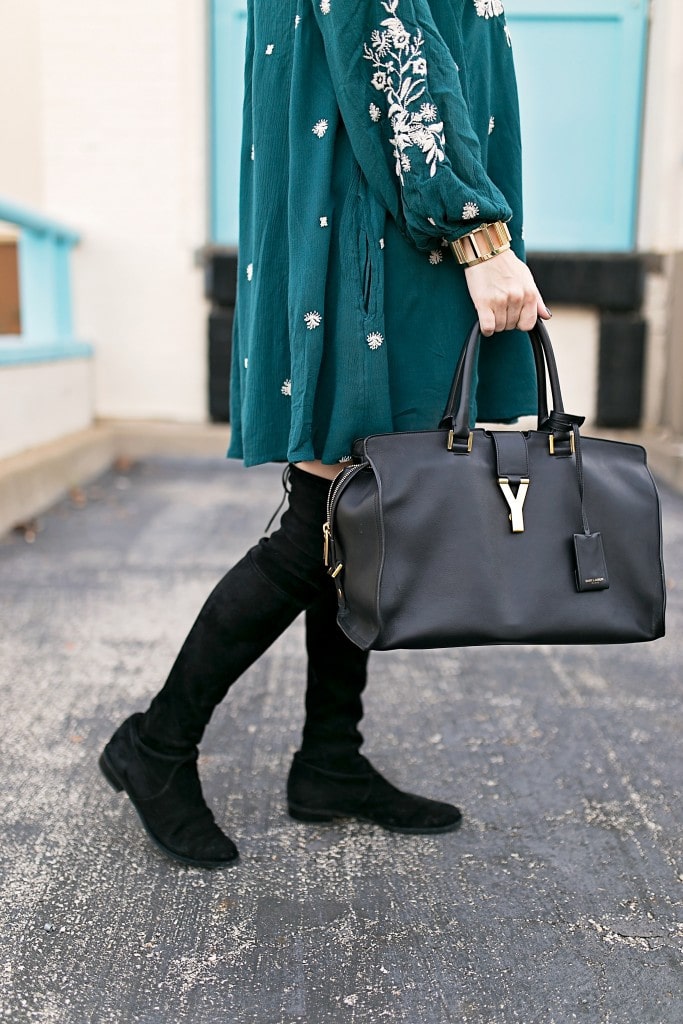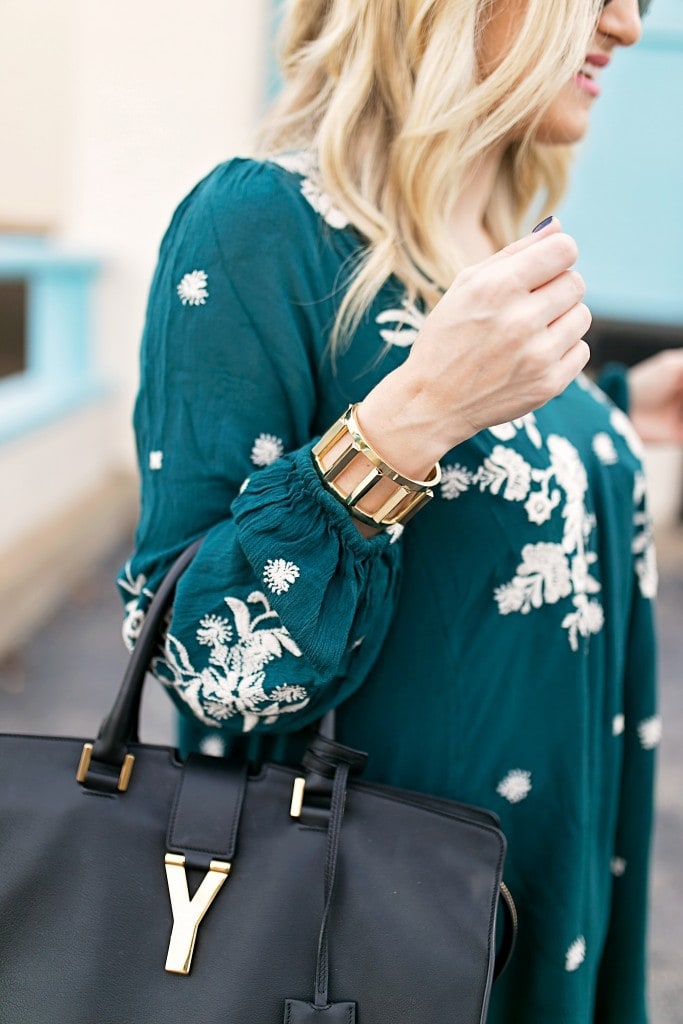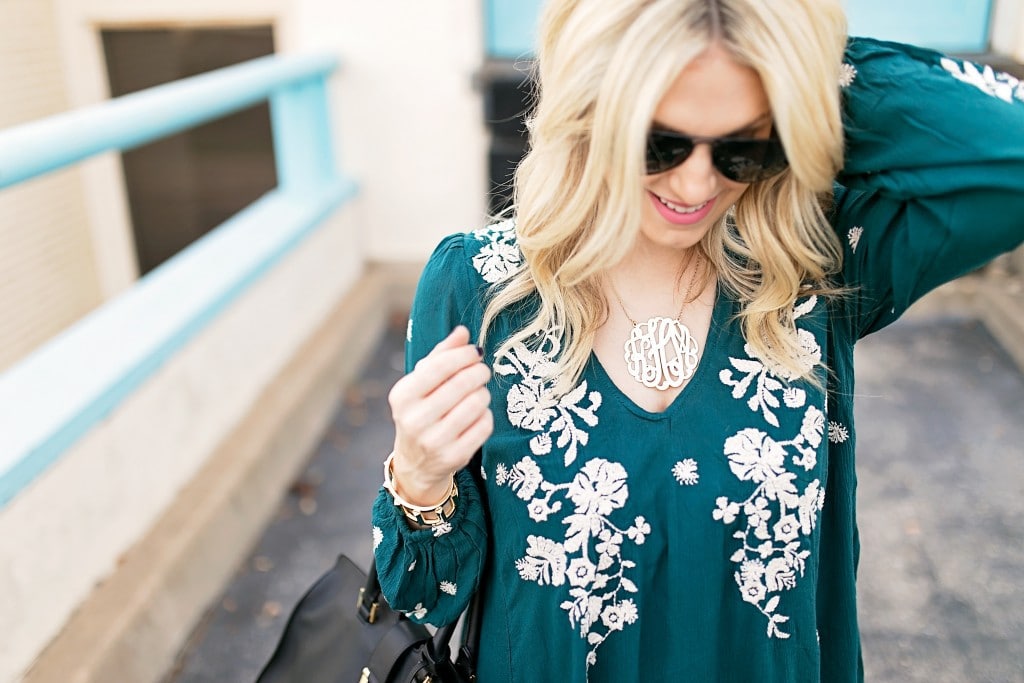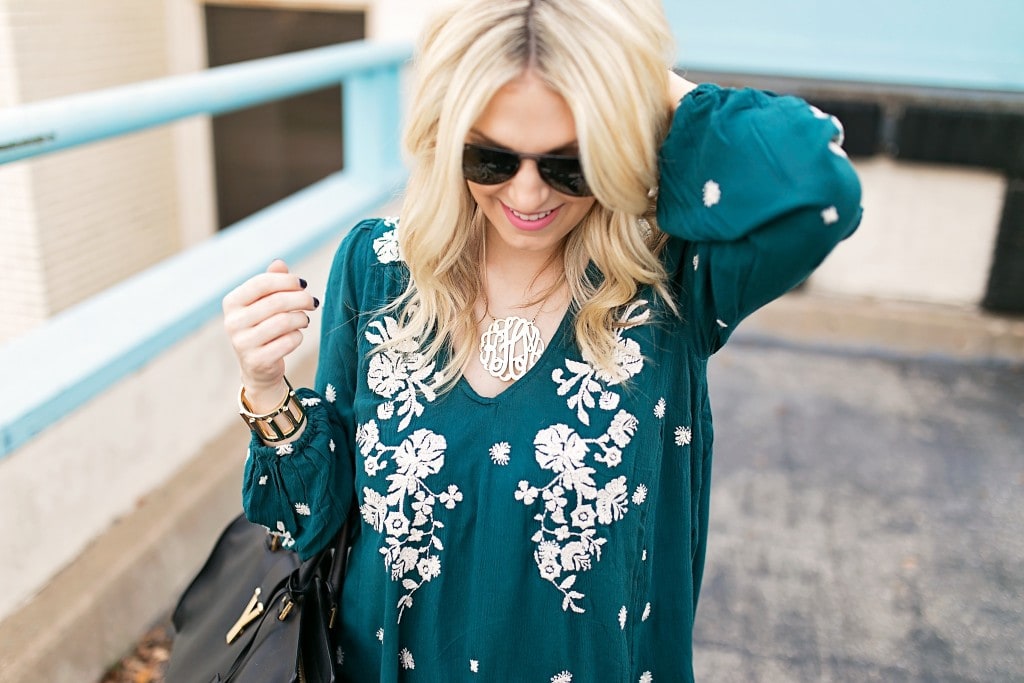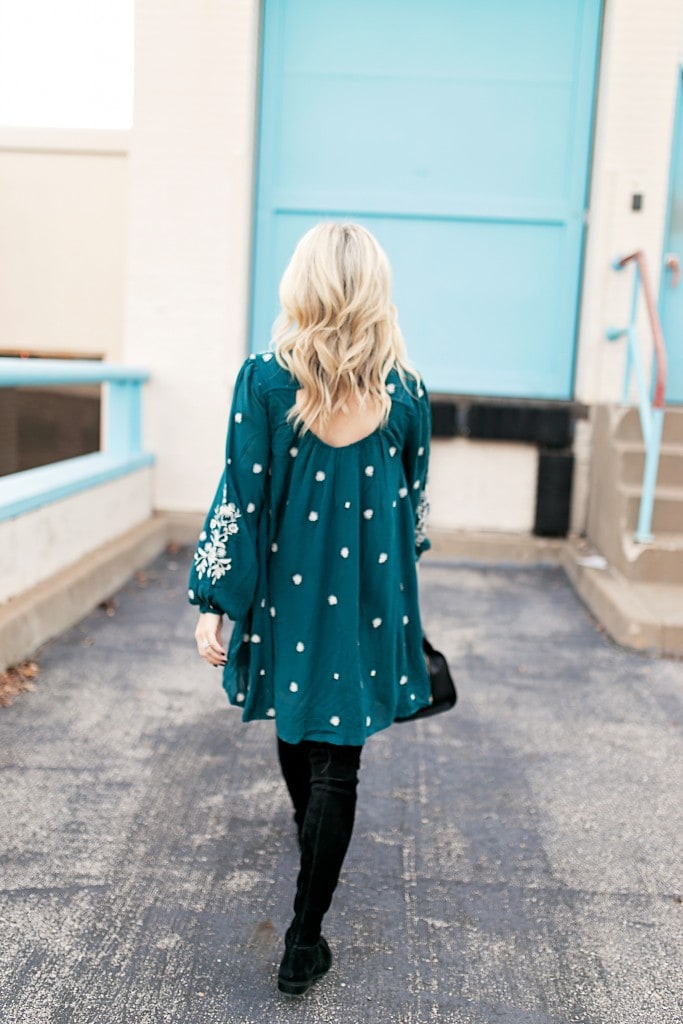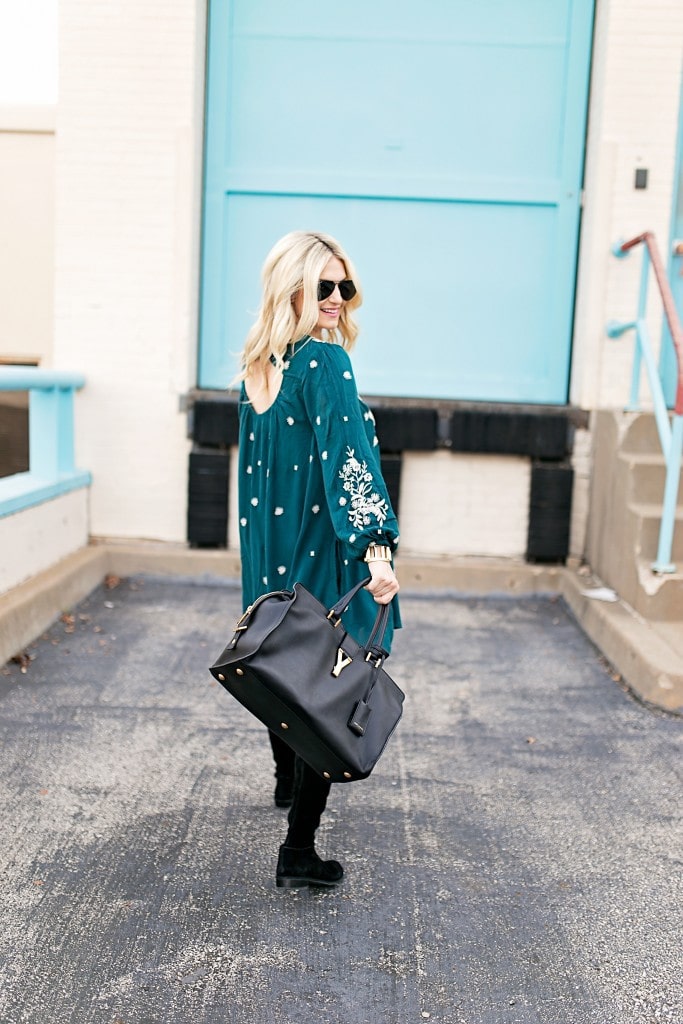 Dress: Free People | Boots: Stuart Weitzman, Dupe, Dupe, Dupe | Bag: YSL, Dupe | Necklace: Baublebar [c/o] | Lipstick: Brave | Sunglasses: Similar | Bracelet: Sarah Magid
Photography by: Angie Garcia
---
We had an unusual October. I mean it's normal to sweat in Texas on Halloween, but we normally get a few gifted days of cool weather. But our temperatures are still flirting in the high 80s so I've got to fake fall.
This is my absolute favorite way to fake fall weather! I throw on over-the-knee boots with a Free People dress. This combination feels a bit bohemian and yet just the right amount girly girl with jewelry and the proper handbag. This dress does run a big larger, but for those scared that most FP dresses [as of this past season] are super short, this one isn't! However, I always like that the dresses have an oversized fit because it dresses down whatever you are wearing.
But even though I'm faking fall I'm putting the tree up this weekend and no one can stop me! 😉 We are taking our Christmas card photos on Saturday morning so I thought it would be naturally fitting to get the tree up after. It may be 88 degrees, but I'll be blasting Michael Bublé, drinking hot chocolate and figuring out how on earth to get ribbon perfectly spaced out on a tree like so! Any ideas on how you are decorating your tree this year?!