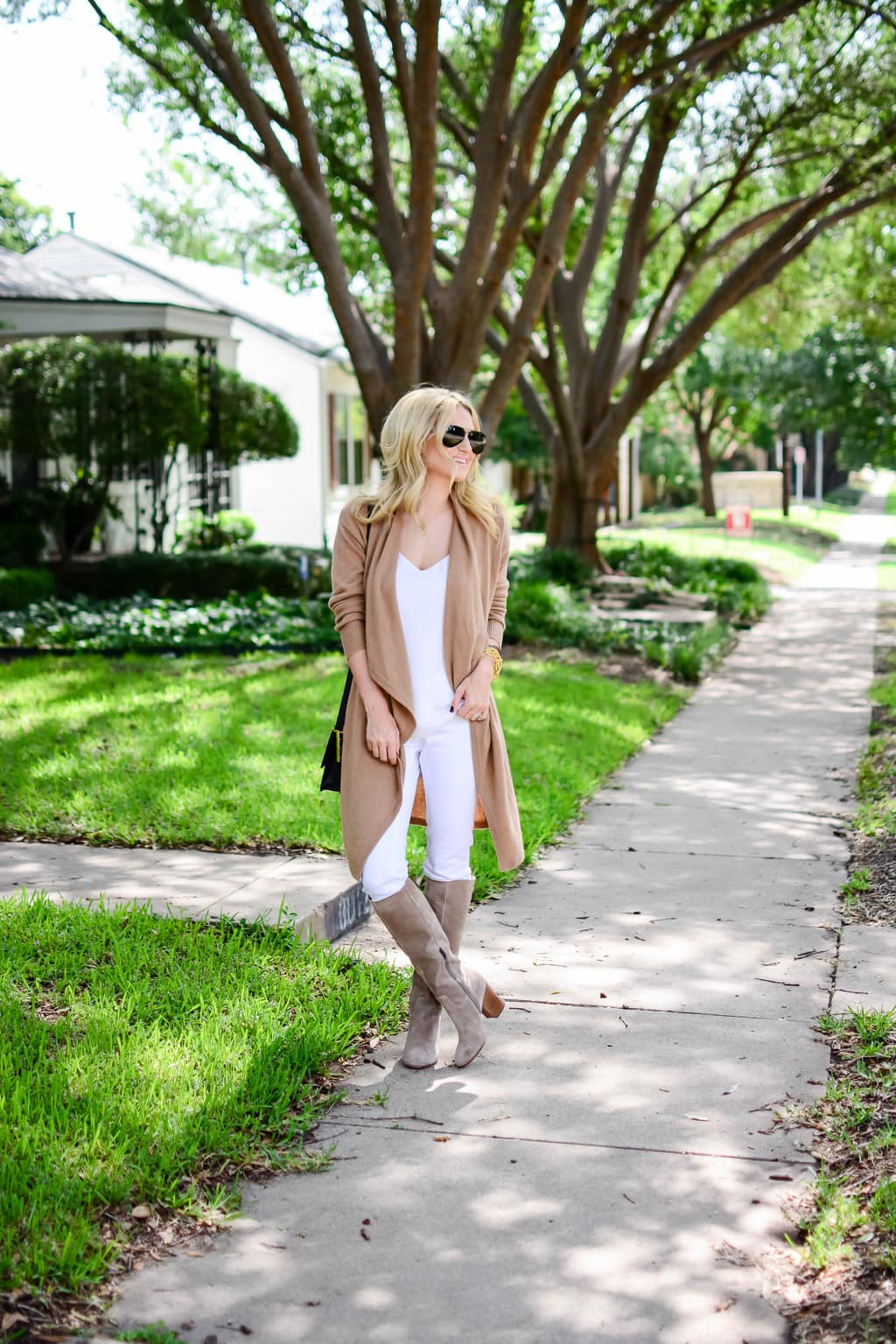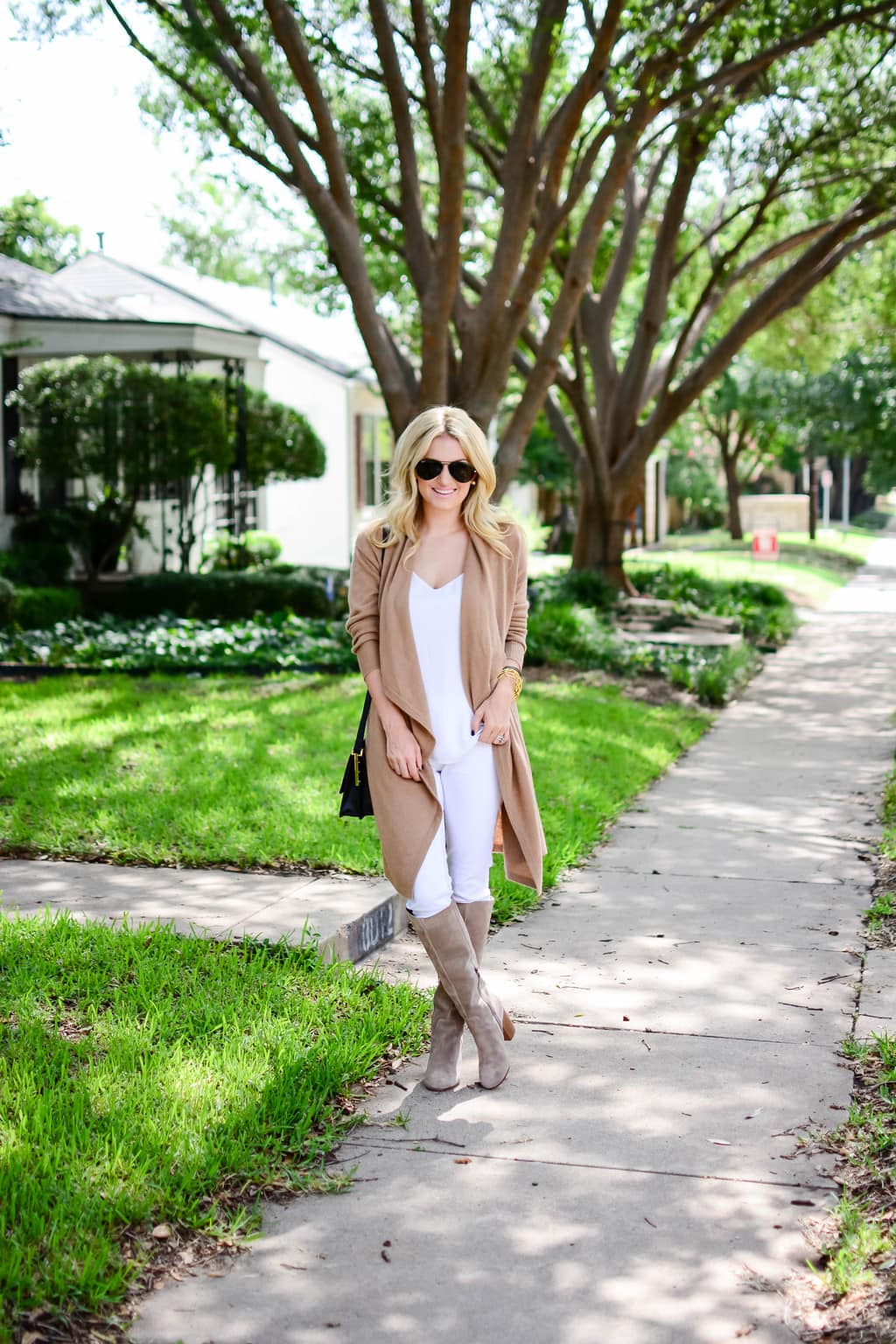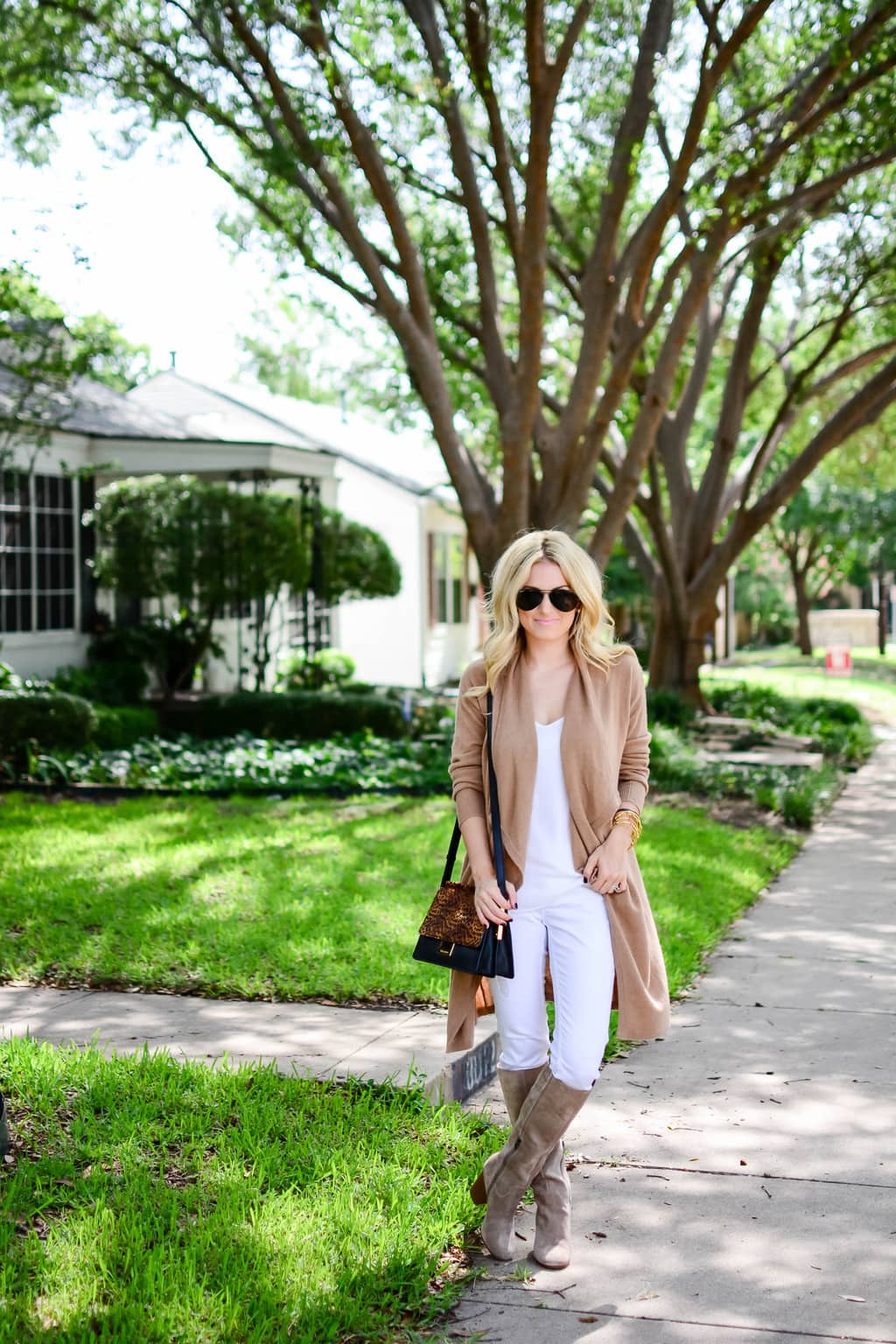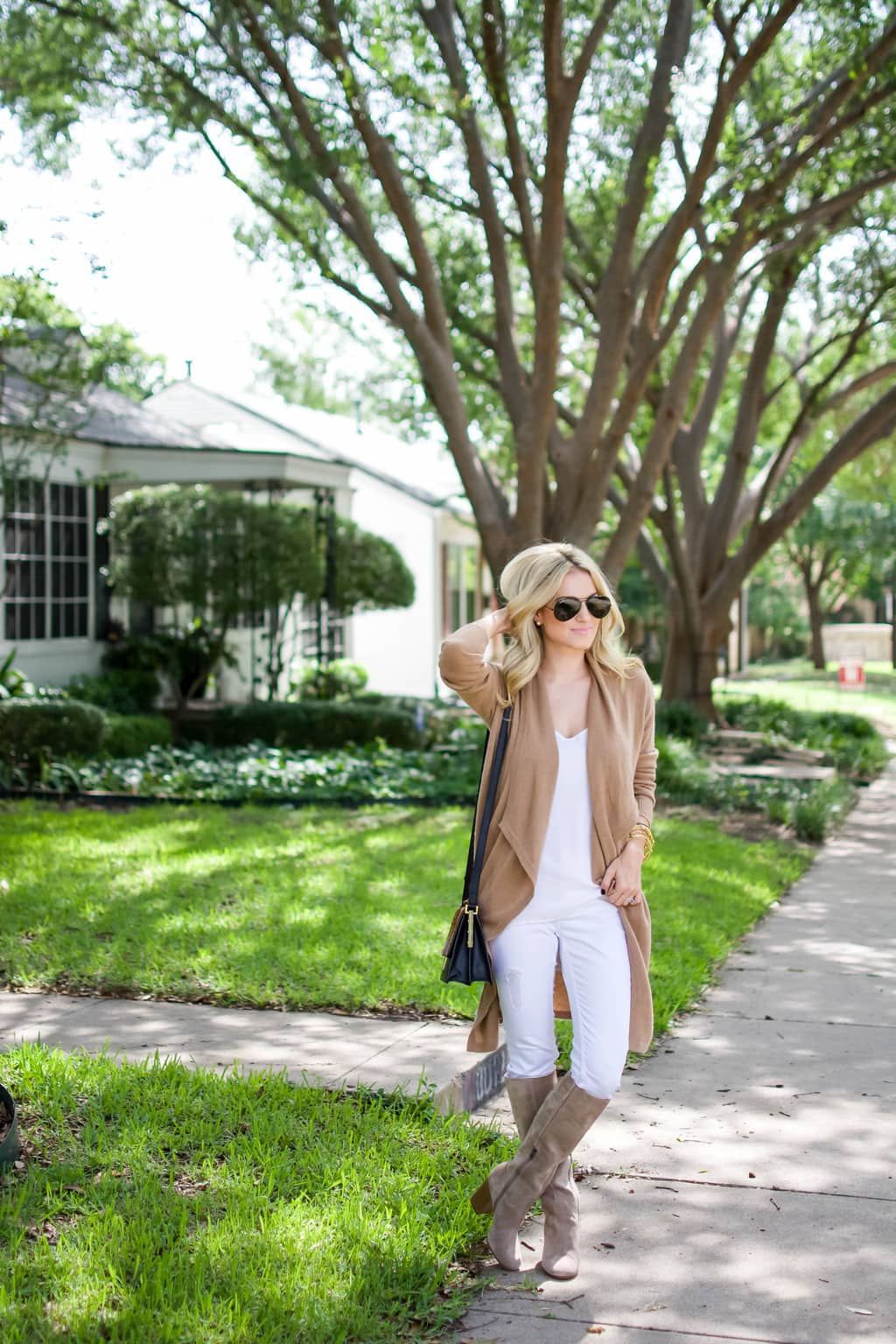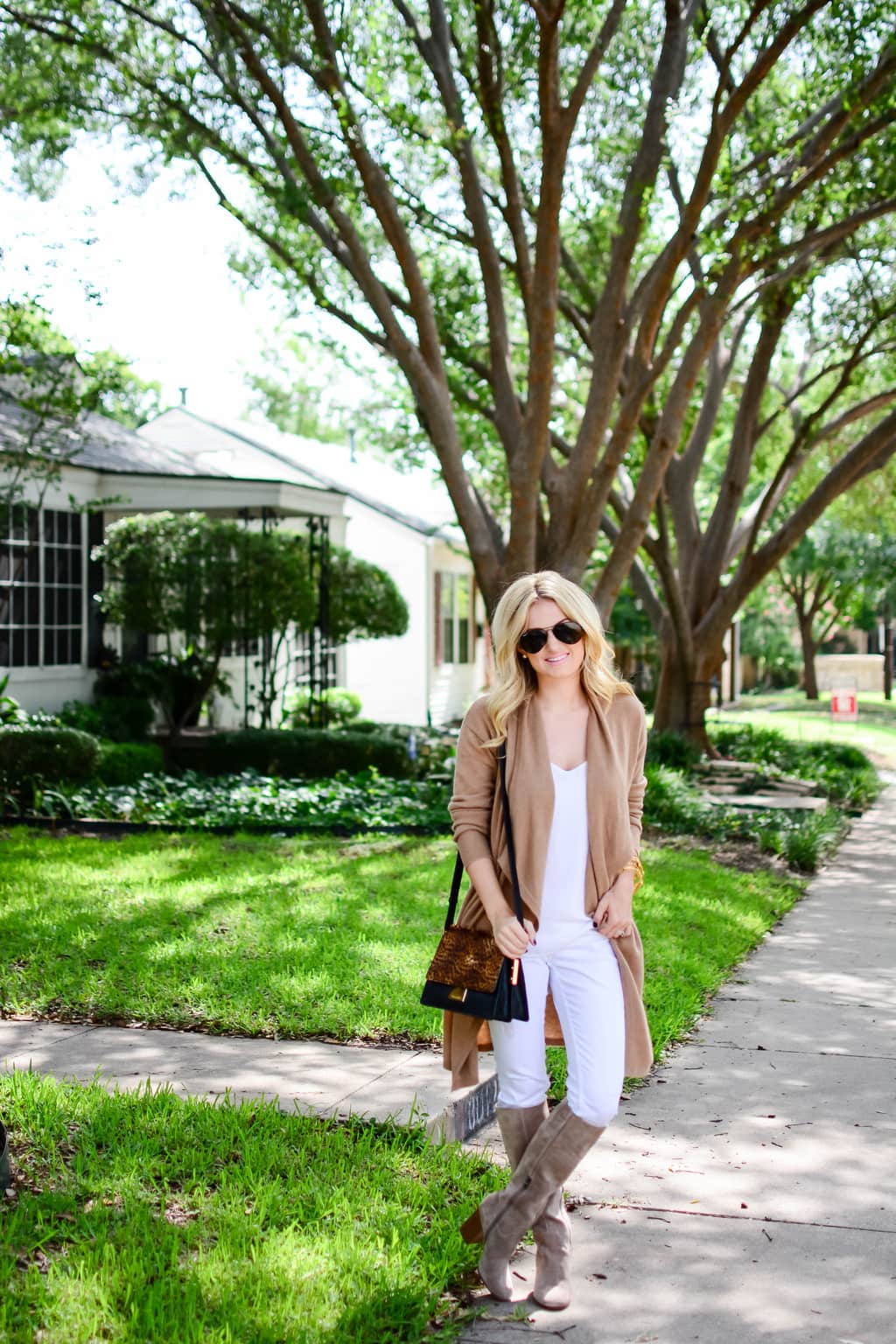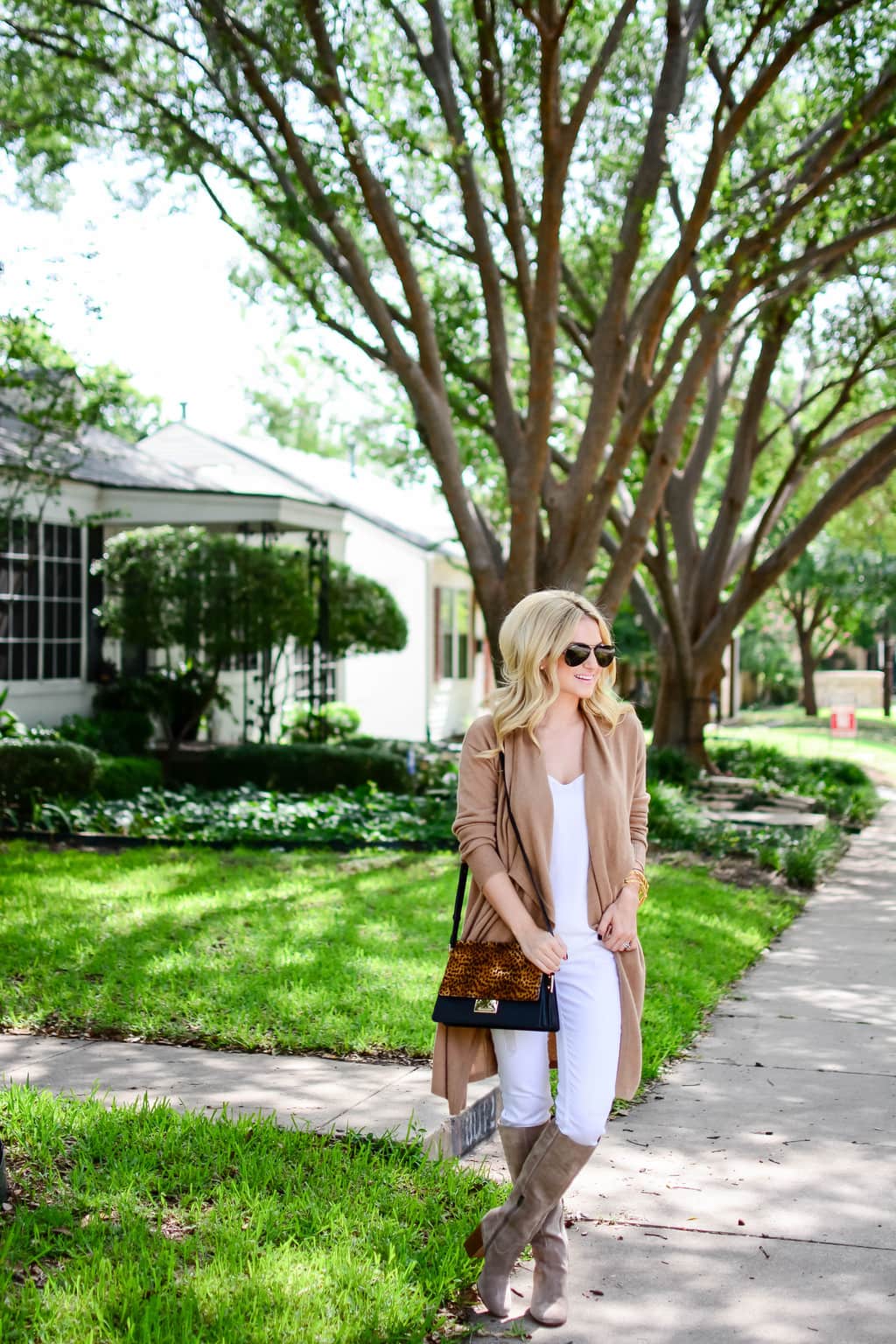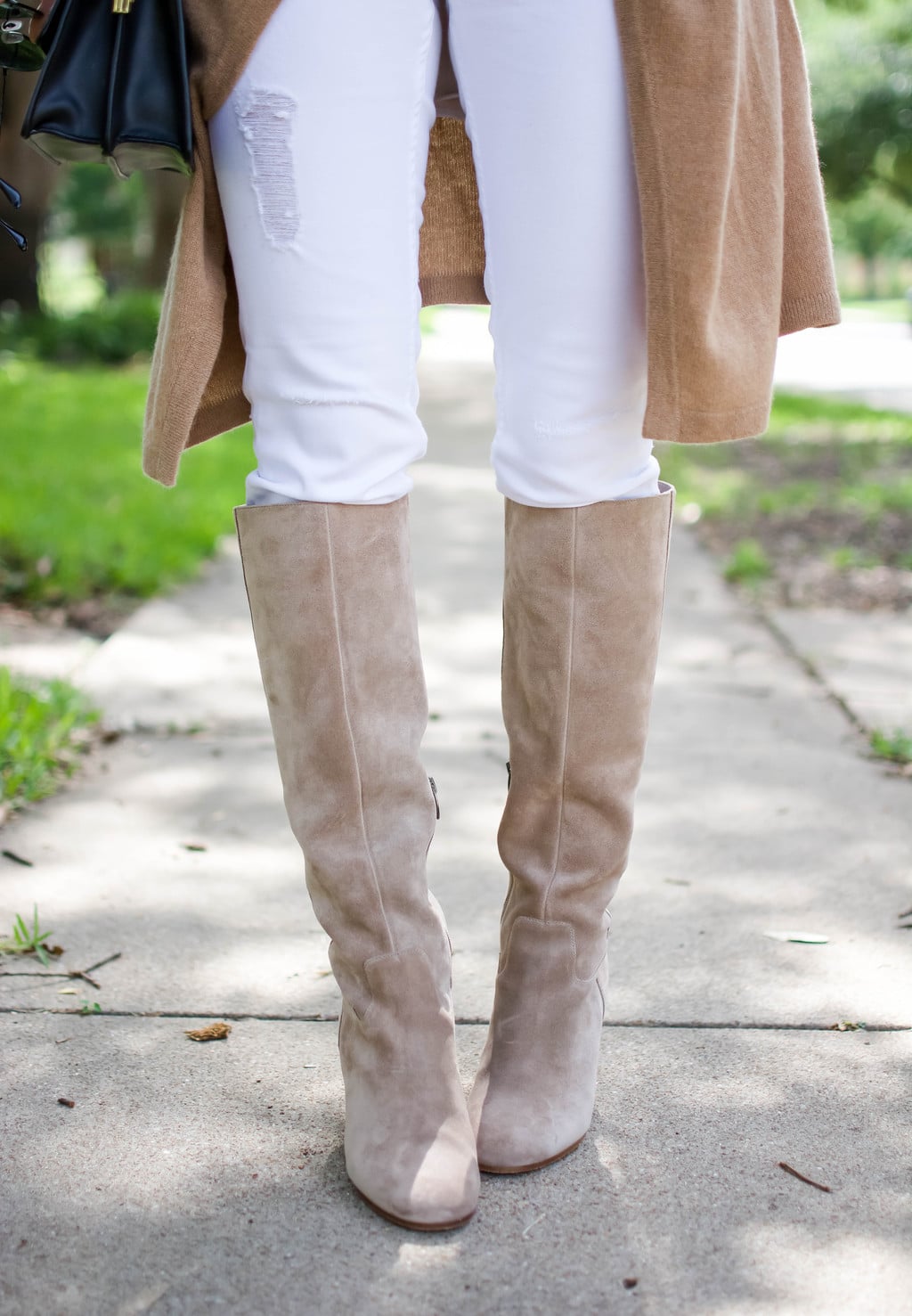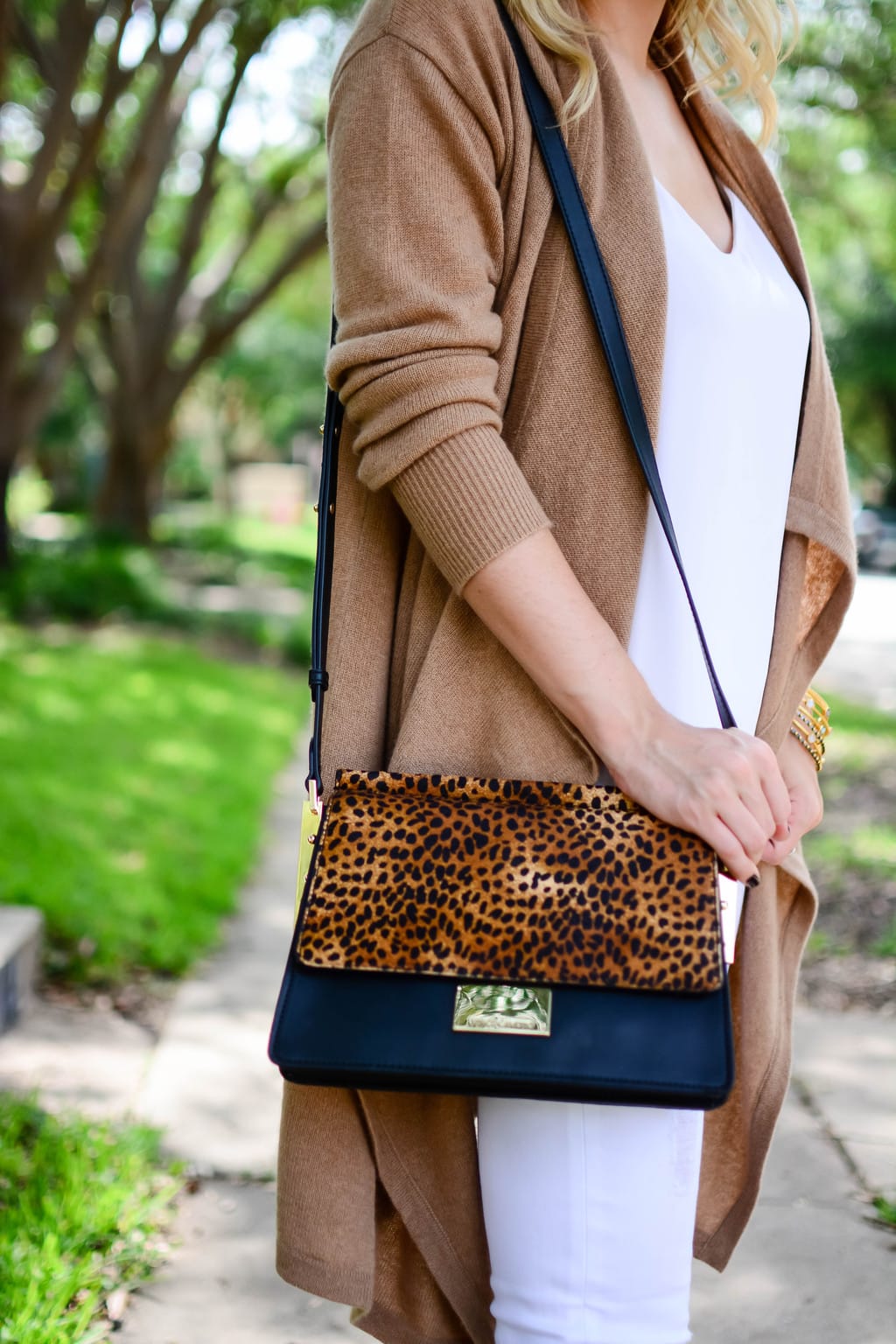 Cardigan: Nordstrom | Bag: Nordstrom | Jeans: Nordstrom | Boots: Nordstrom | Tank: Express, Similar on Sale | Bangles: Julie Vos [c/o] | Lipstick: Fleshpot
---
I always jump the gun when it comes to fall, because in Texas we don't really get one! It's a rare 5 days and you have to look forward to it all year long! 😉 So after yesterday's NSale purchase review post, I knew I had to shoot one of the looks so you could get an idea of how great it would be as a fall uniform!
Friday is when all public will have access to the sale so be sure to squeeze a few extra minutes into your lunch break to shop online if you aren't a cardholder!
Tuesdays are my shoot days and they always leave my home in a disarray of clothing, tags and accessories thrown everywhere. But today I'm so excited because we are shooting lots of home content, which is my favorite kind to post! I also want to bring back, "Ask Katey." I dabbled in that a year or so ago, but it was around my wedding and my editorial calendar was jam packed, so it sadly got pushed to the back. In these posts I typically answer 5 questions from readers so that I'm able to make sure you get answers! Sometimes I miss comments on instagram or e-mails and I love that I'm able to answer on my blog so everyone can see it. I was definitely the girl in my college classes that wouldn't ask questions, but when other people did I was so glad because I was thinking the same thing! haha. I still have shy tendencies!
I'm working on my August editorial so feel free to leave questions below and I can add them to the August post!