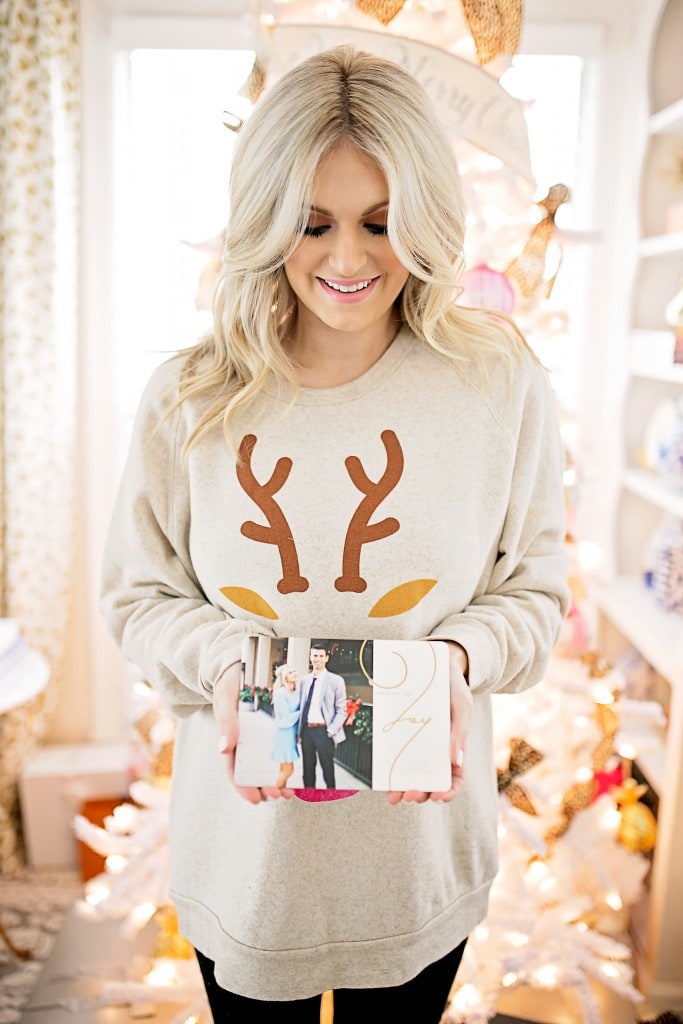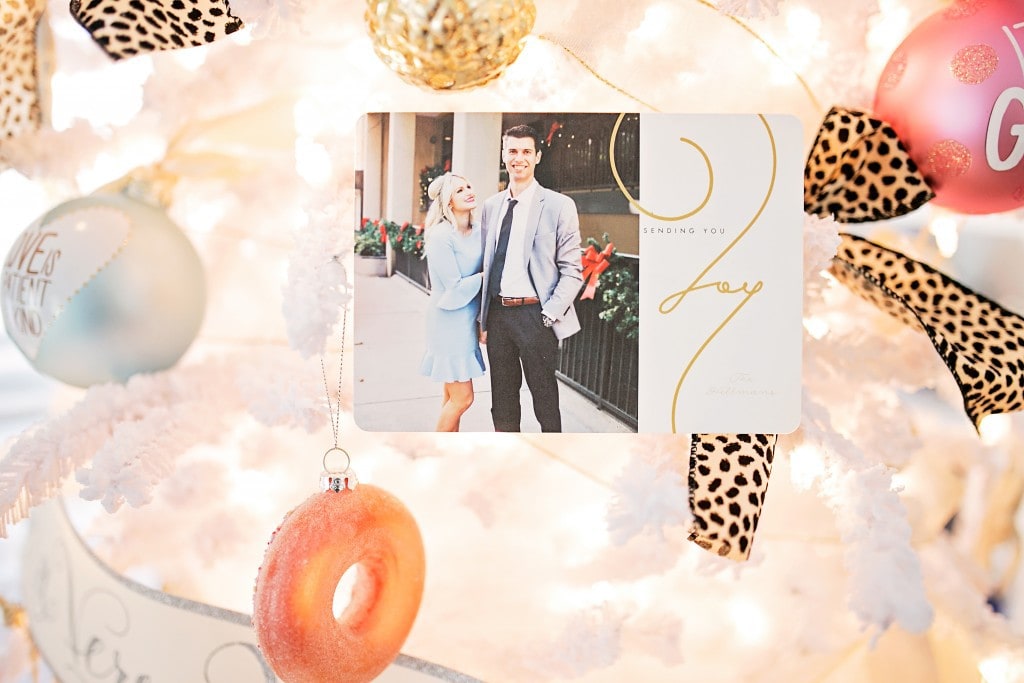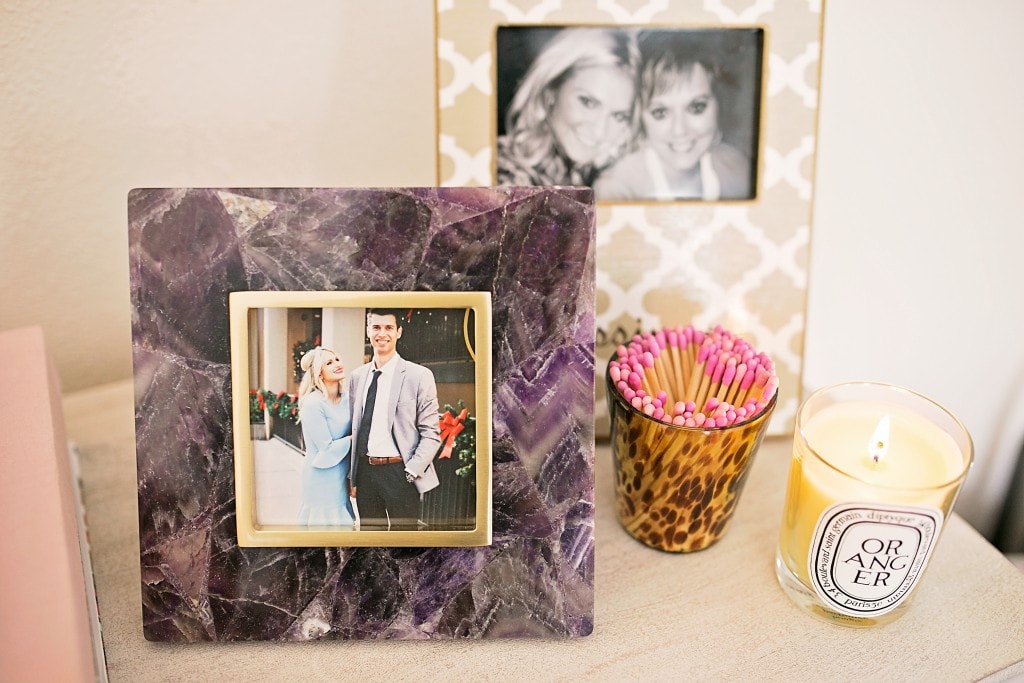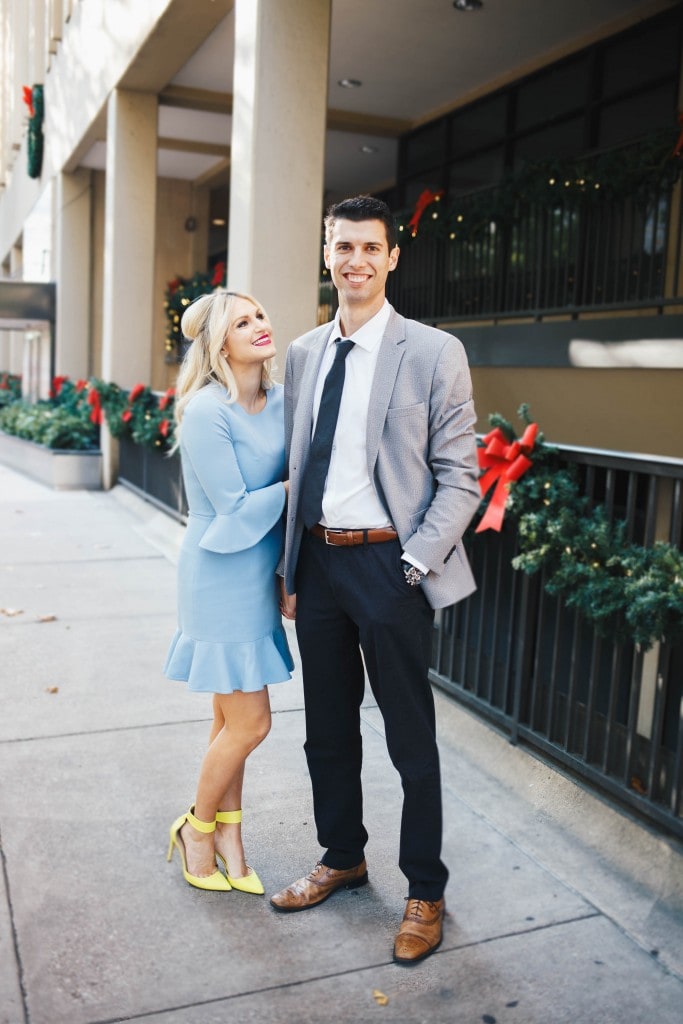 Sweatshirt: Blaine Bowen [c/o] | Purple Frame: Kendra Scott | Blue Dress: Shopbop [runs small, go up 1 size!] | Lipstick: Bella | Shoes: Old J.Crew, Similar
Photography by: Angie Garcia & Christmas Card by: Madison Katlin
---
The Christmas weekend is here! Many of you may be off of work by now and I hope you are safe and sound with your travels to family. Today I thought I'd share our Christmas card for 2016 on the blog. I love sending these out each year and taking Christmas photos has been one of my favorite parts of marriage. After we shot this photo we ran down to Bird Cafe in downtown Fort Worth and I got their cornmeal pancakes. Oh my word! I'm not a huge pancake person, I just don't get excited to eat sugared bread for breakfast. But these! These pancakes were incredible. You get the salty and sweet aspect of brunch that I love.
What have y'all been up to this week? Yesterday I baked different batches of cookies for our neighbors and tomorrow we have a Christmas party with Paul's side of the family. They do a huge white elephant exchange each year and his grandfather has a secret margarita recipe he won't tell anyone. The recipe is always one of the gifts each year and it is the first thing to be stolen! I'm hoping we win it so that I have a few new recipes for hosting parties this spring. 😉
If you celebrate Christmas I hope this weekend is filled with family, peace, joy and love as we celebrate the birth of Jesus!