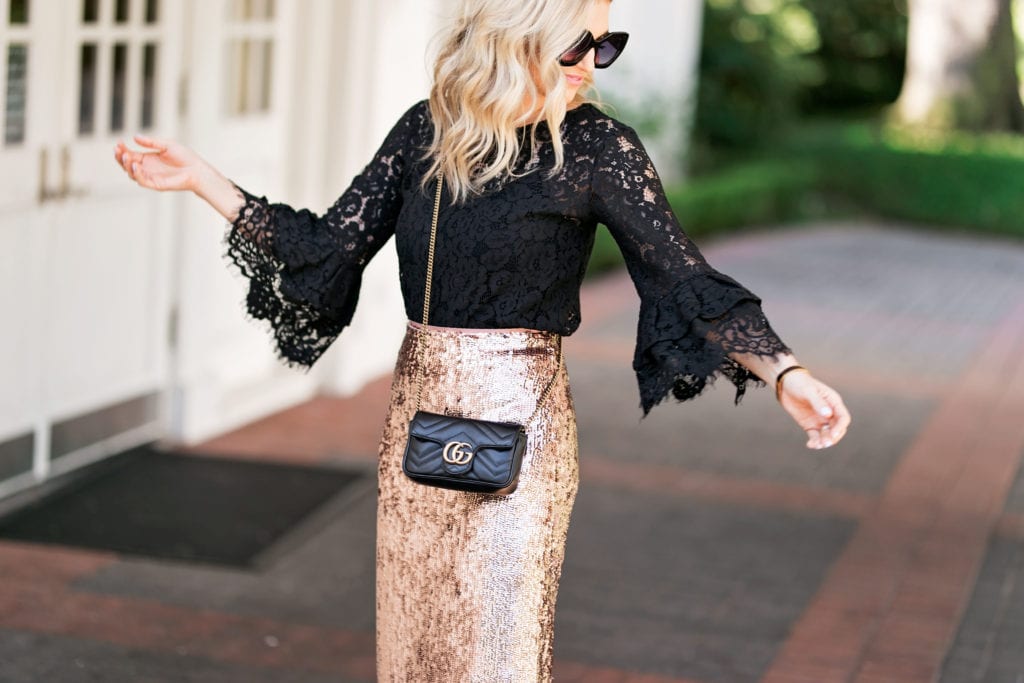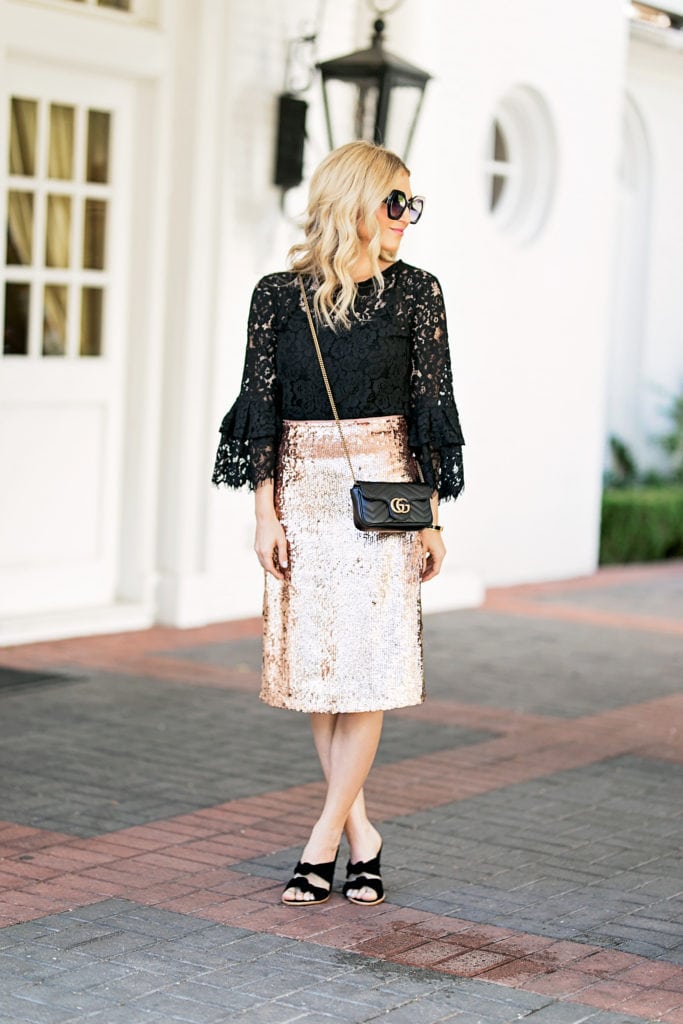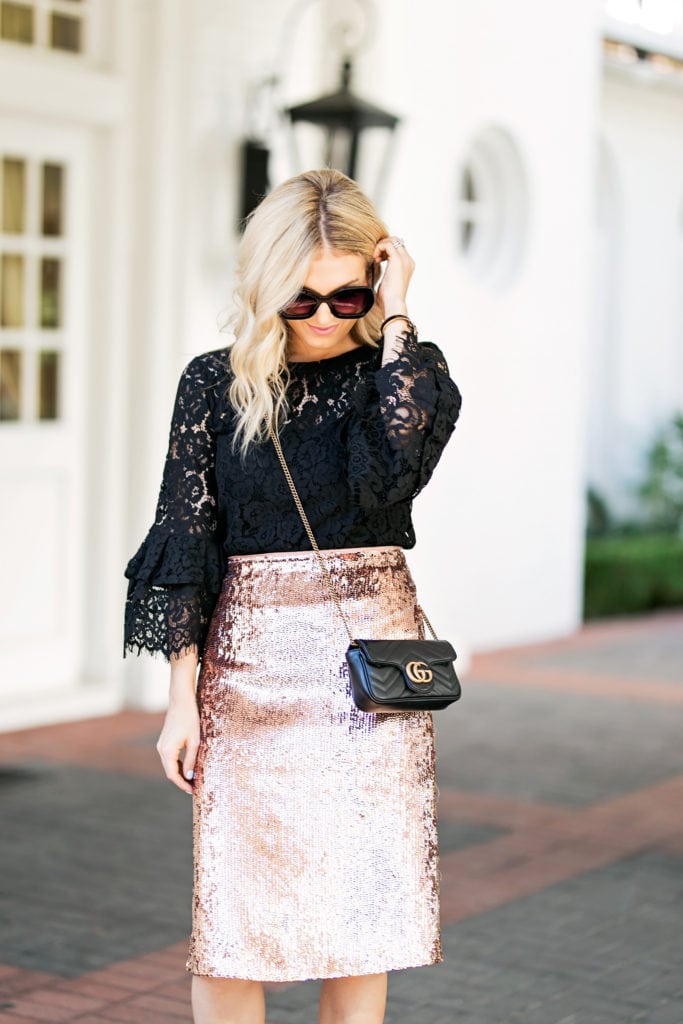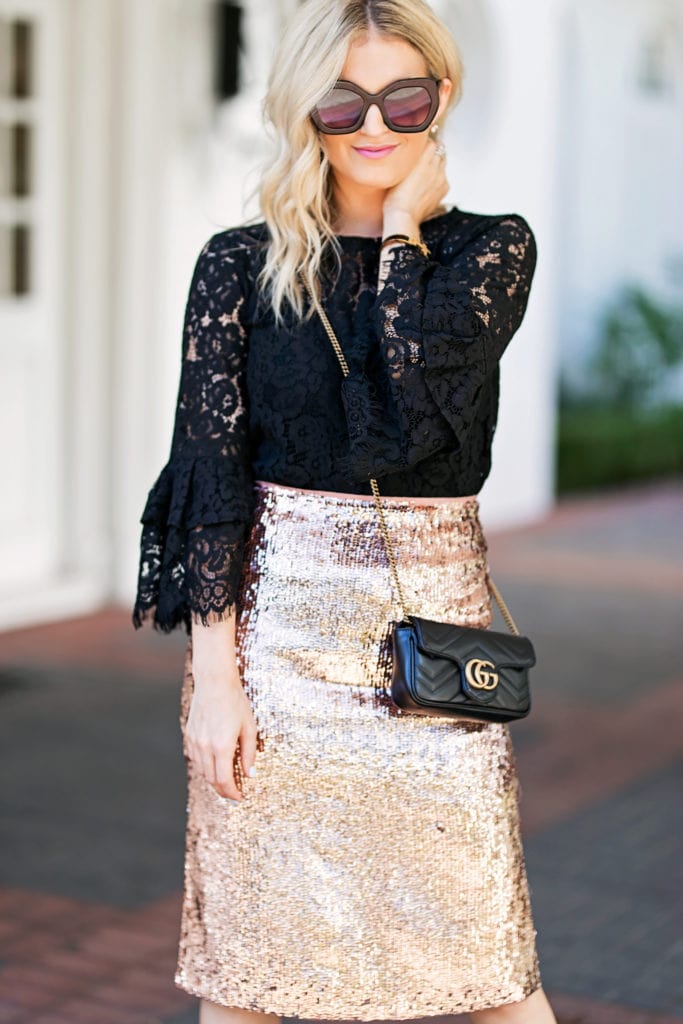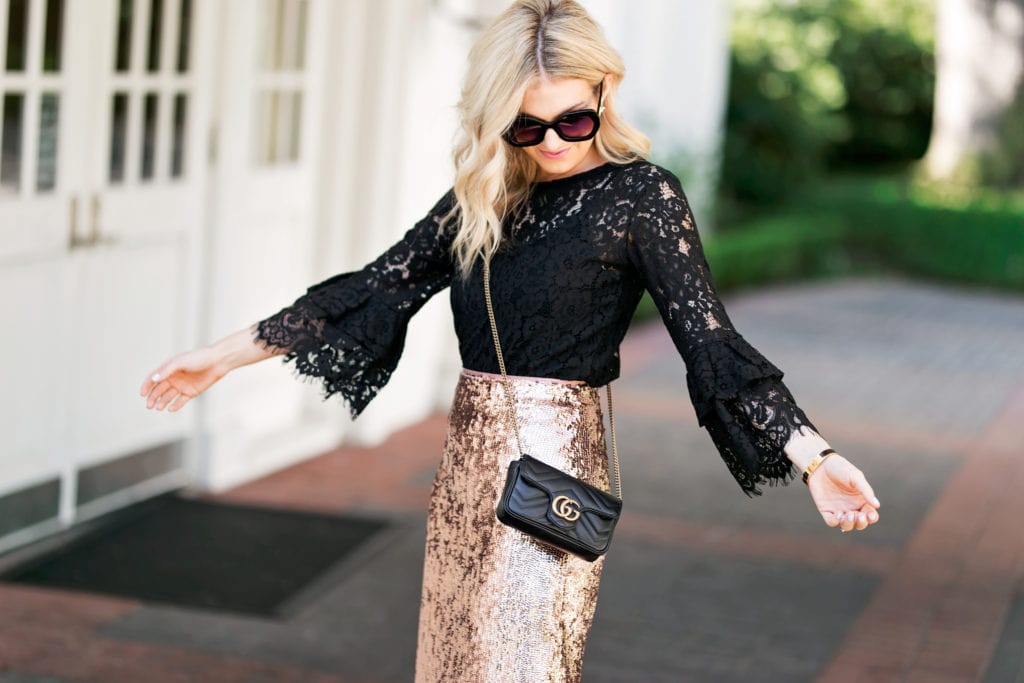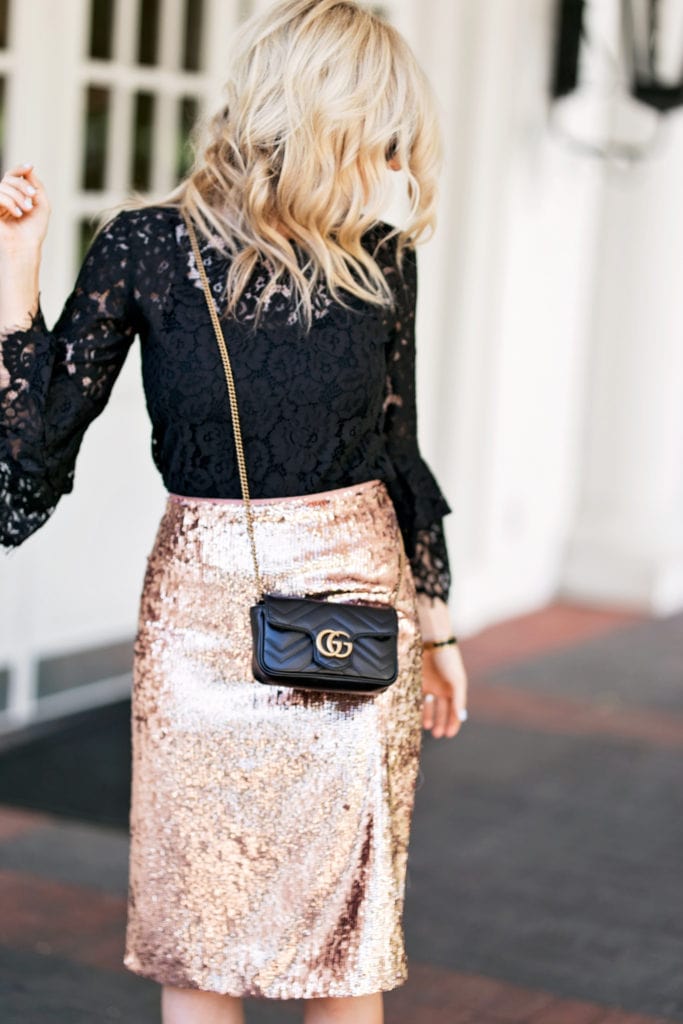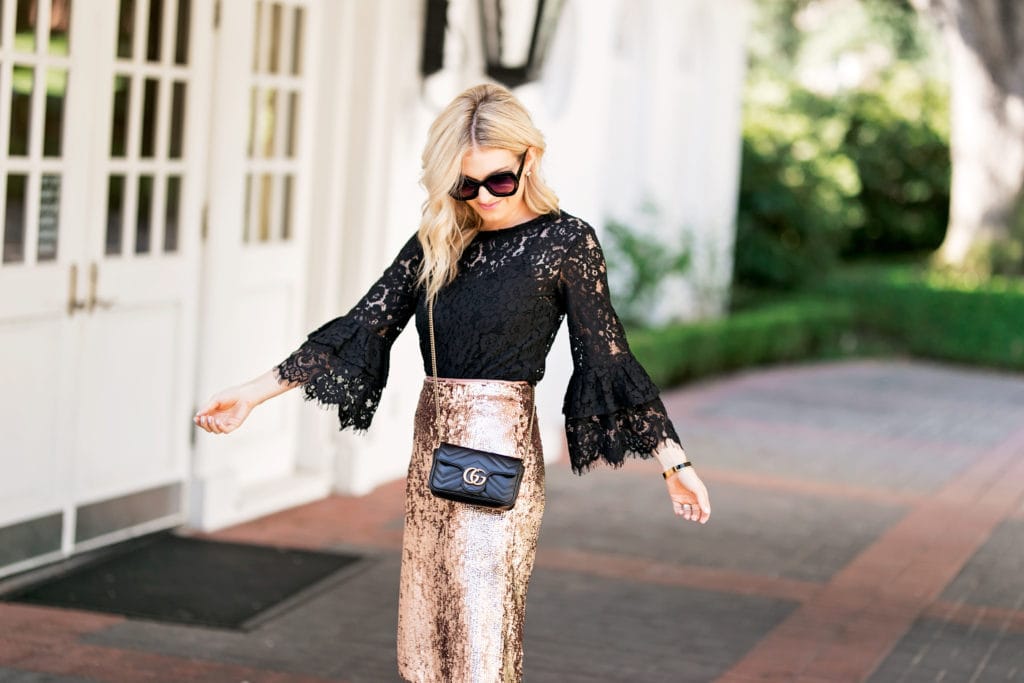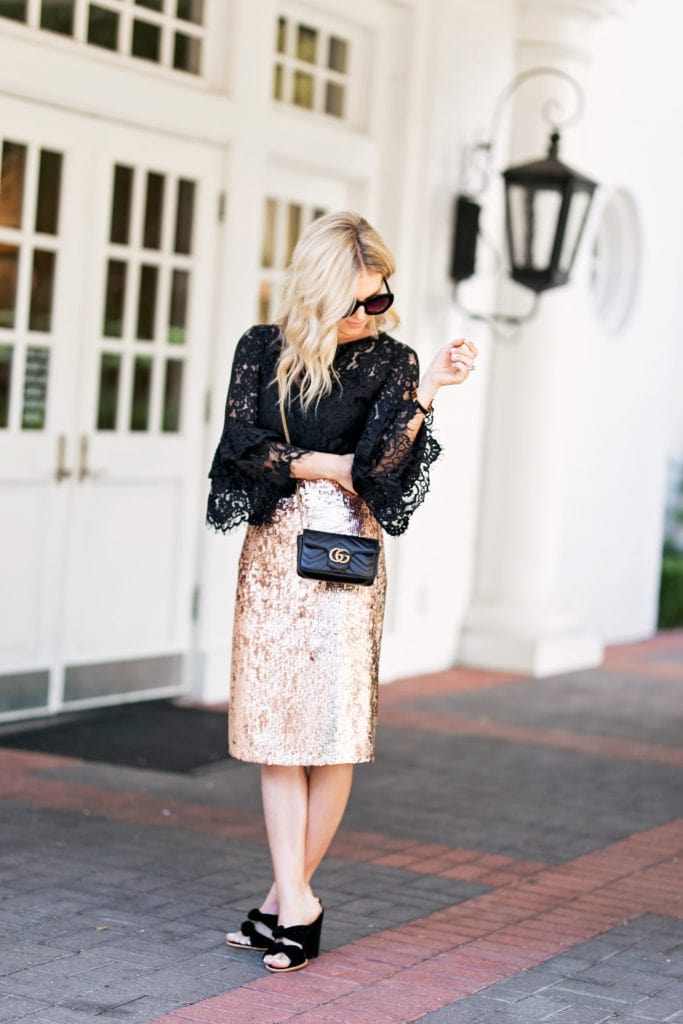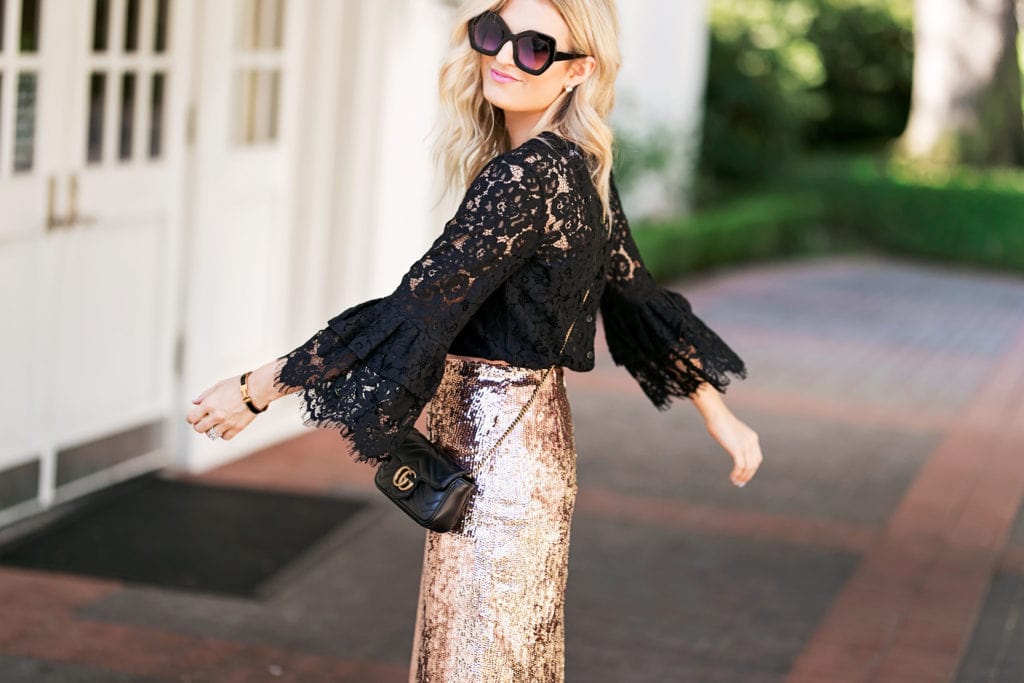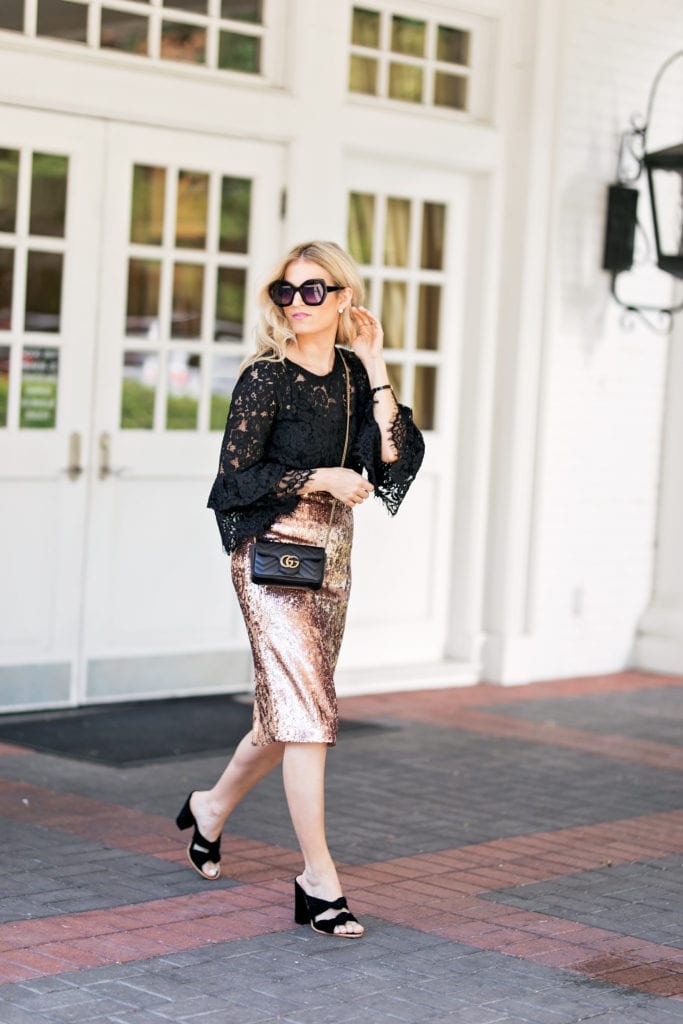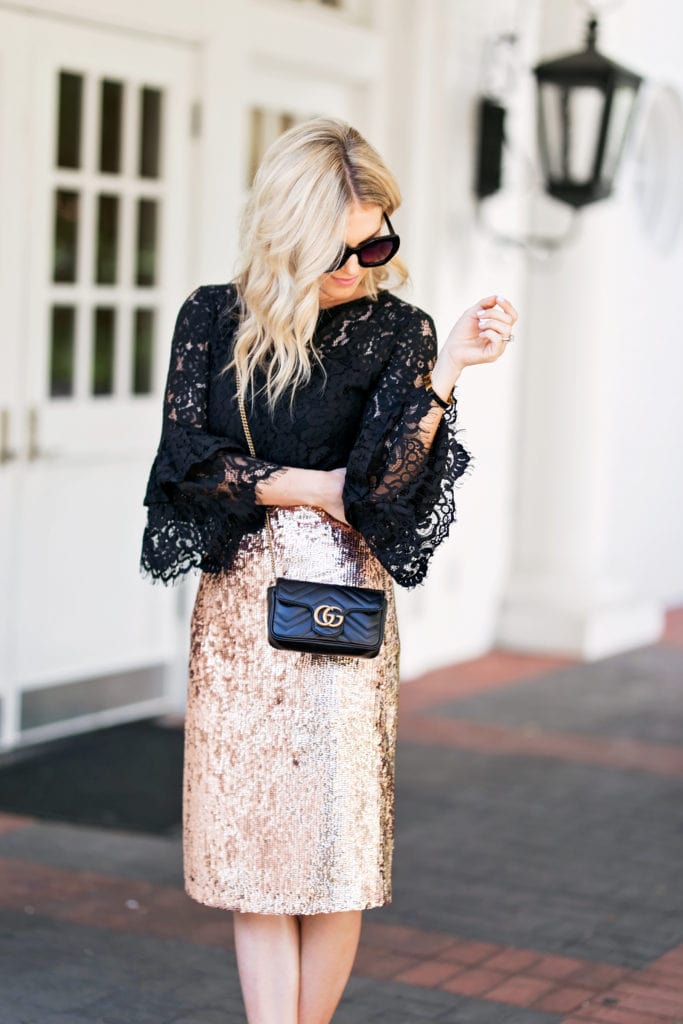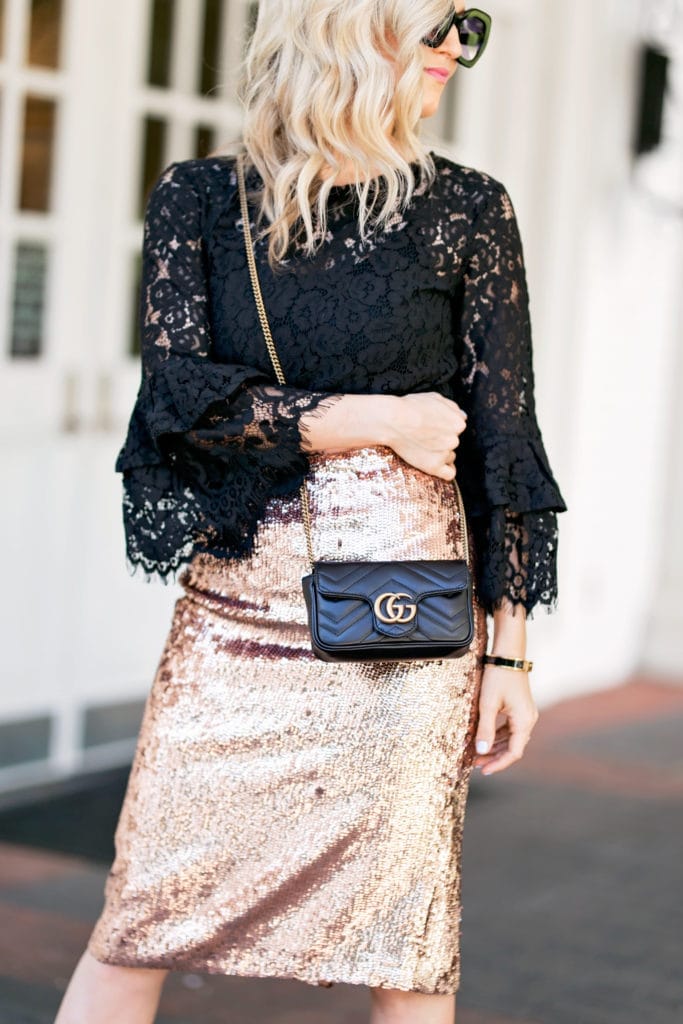 Top: Last Call | Skirt: J.Crew [runs large, wearing 00] | Shoes: CNY [c/o] | Sunglasses: Alice & Olivia | Bag: NM [c/o] | Lipstick: Snob, Soar Liner
Photography by: Angie Garcia
---
I skipped out on Fashion Week this year for a few reasons. My mom had her wrist surgery and she still needs help with a few things [she doesn't have full mobility/use of hand yet] so I didn't want to leave her at home during the day alone. Plus, she couldn't have taken care of Maxi while I went if she was on the mend as well! However, I've loved seeing all my girlfriends style their gorgeous looks and I couldn't skip out on the fun, too. I figured what better time to style a sequin skirt?! What better time?!
There's a lot of huff and puff about J.Crew the past few years. I've gone in waves of liking their collections and then not purchasing a thing for months. Sometimes I find their pieces over-the-top not practical. Extremely thin silk in summer? Ummm…do you not sweat, J.crew?! Do you not sweat? Because if you don't that's a medical issue that needs to be looked into. Or sweatshirts in July. Okay, the entire country isn't New England. Most of us are barely breathing in the humidity. But lately? I'm loving everything including this sequin skirt. Had I gone this season to NYC, I definitely would have styled this skirt with a little lace top like this. My favorite aspect of styling sequins is putting together 2 different textures. You can keep a neutral palette but it still looks exciting! If I wanted something a bit more casual, I'd have done a white-button up blouse with a thin sweat over it like this! It thrills me to be back on the J.Crew love track as J.Crew was the first brand that really got me excited about styling clothes. I love how they've always embraced mix and match and excessive jewelry. It's classic styles, styled in such an interesting manner and in college it was truly all I wore!
On a note less exciting than sequins, I started BBG yesterday! That is no joke. I didn't even complete the entire workout before my legs were shaking and this was just day 1. It wasn't the *best* start as I wasn't able to start it until 9:30 at night. But at least I got it in, right?! By the end I nearly keeled over from my legs being sore. I reminded myself that in the past year I grew a human, gave birth and breastfed but it was still shocking to see how difficult it was. I'd love if some of y'all wanted to do it with me! Maybe you could lie to me and tell me that you barely made it through the first workout as well? 😉 However, my favorite thing about starting a new workout routine is starting at the bottom. It's such a good reminder that even if you can easily do two back-to-back spin classes or run 5 miles, your body has an amazing ability to improve at something else. Let me know if you want workout updates on the blog or my thoughts on the program a few weeks from now!
Thank you so much for reading!