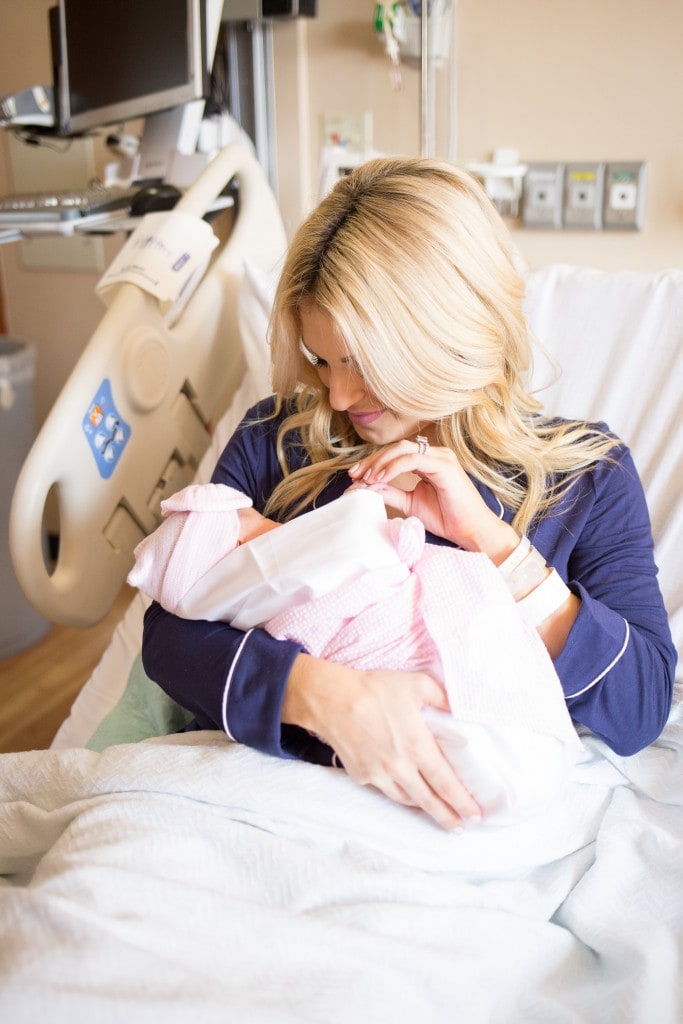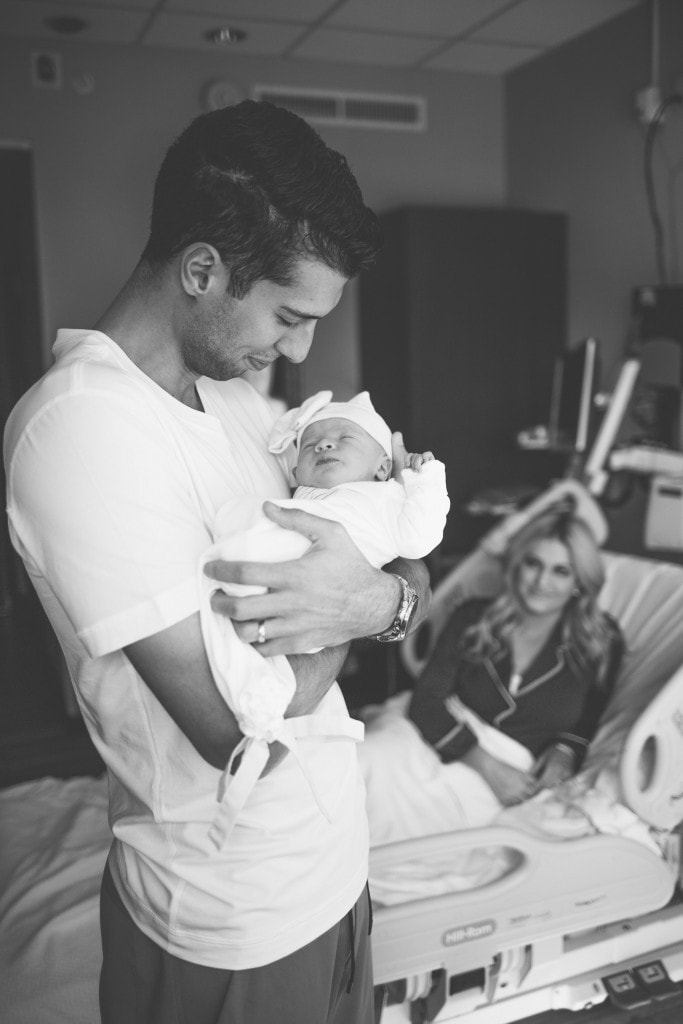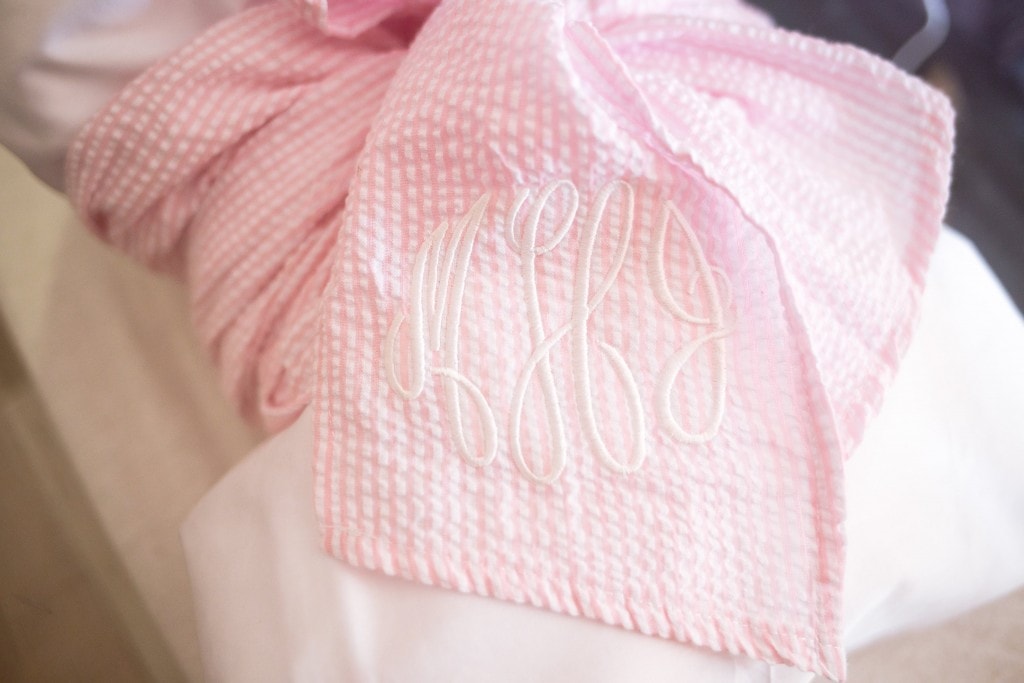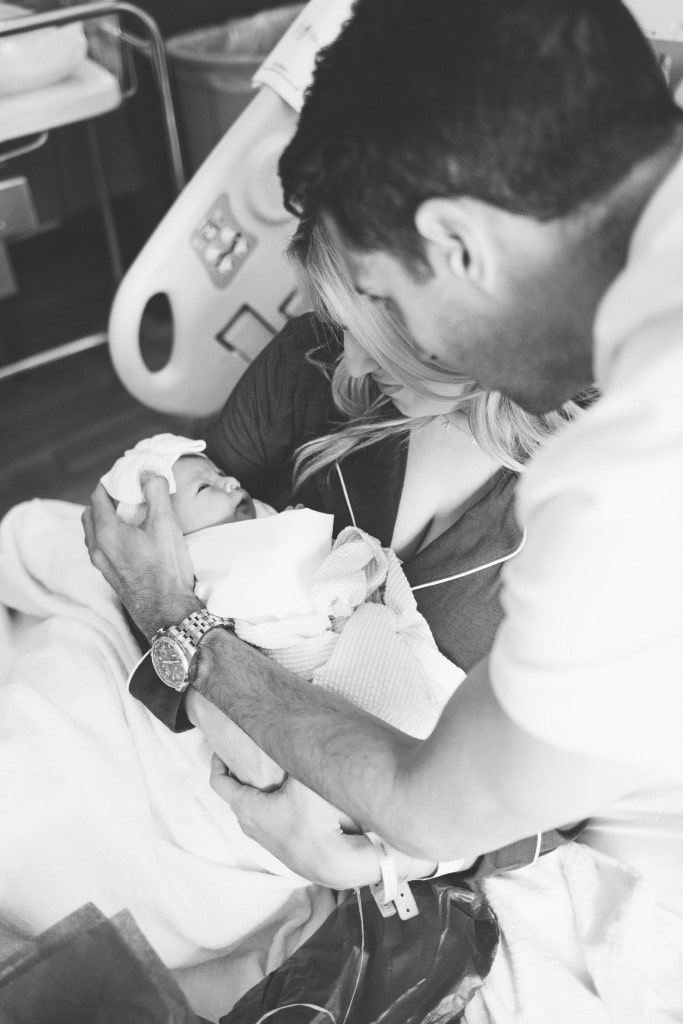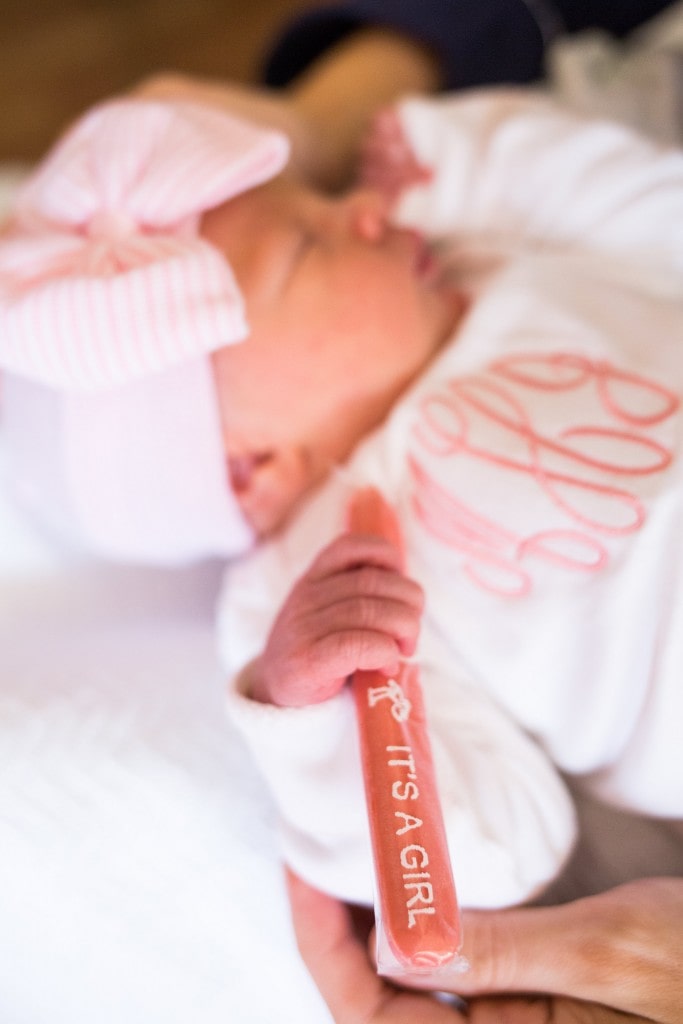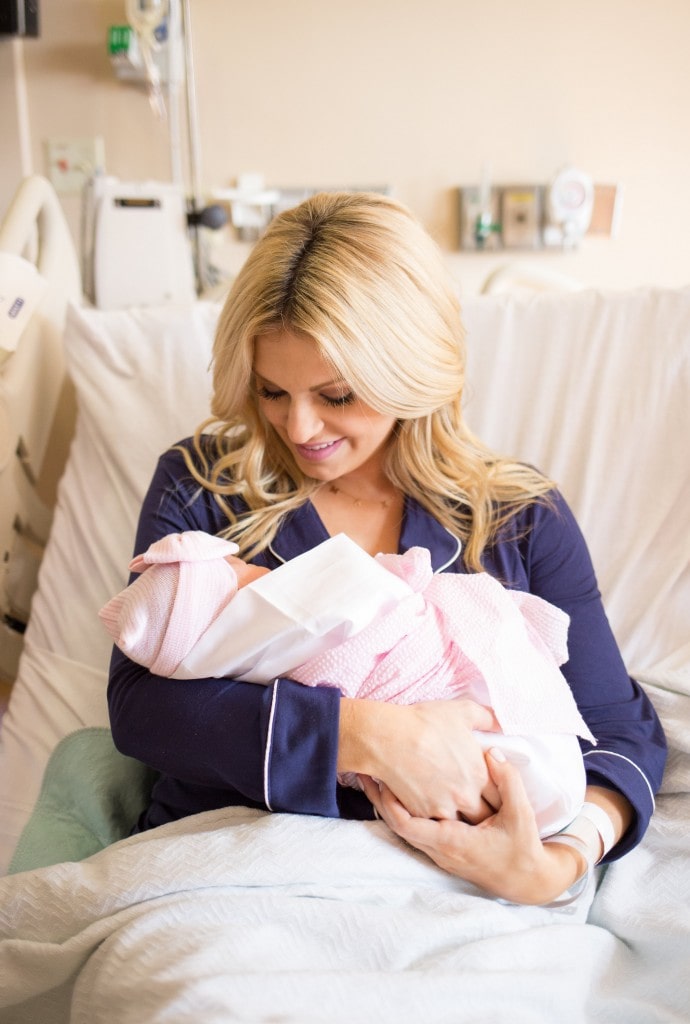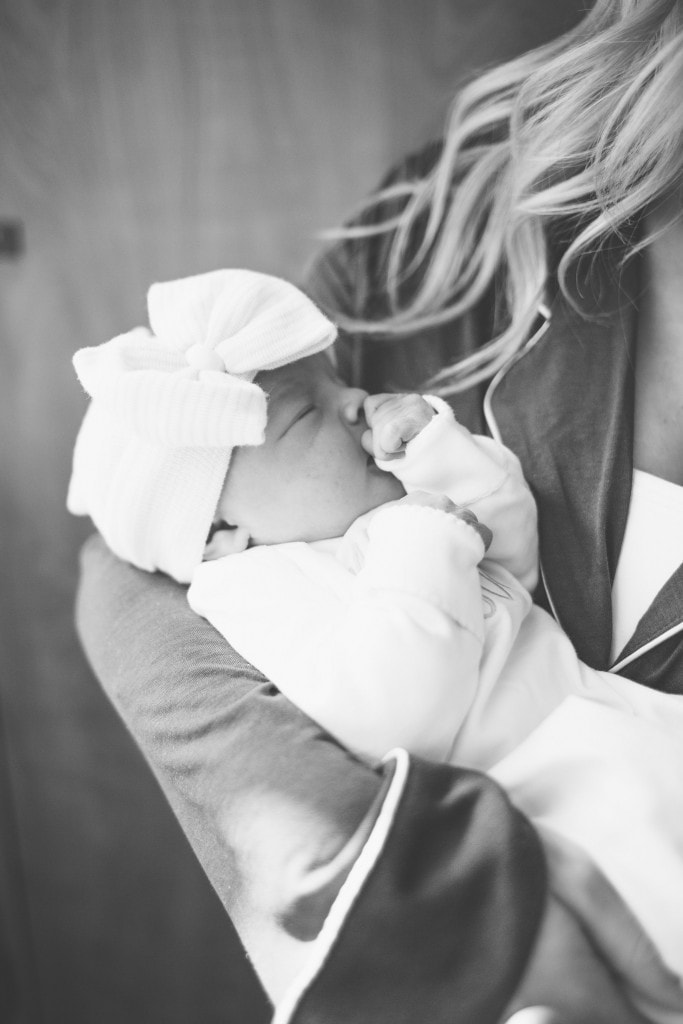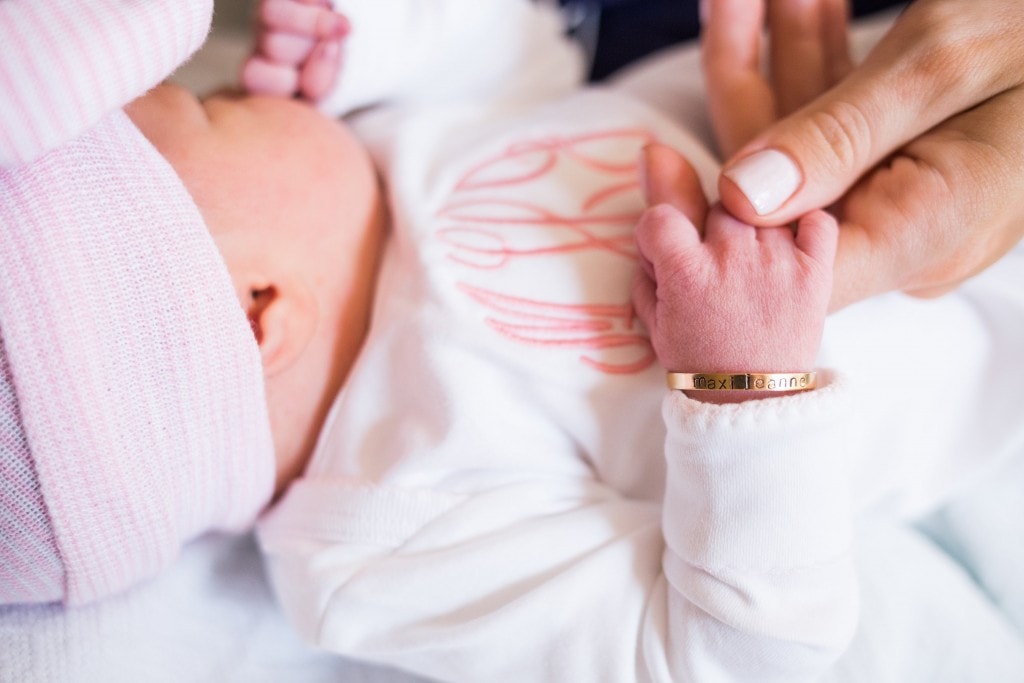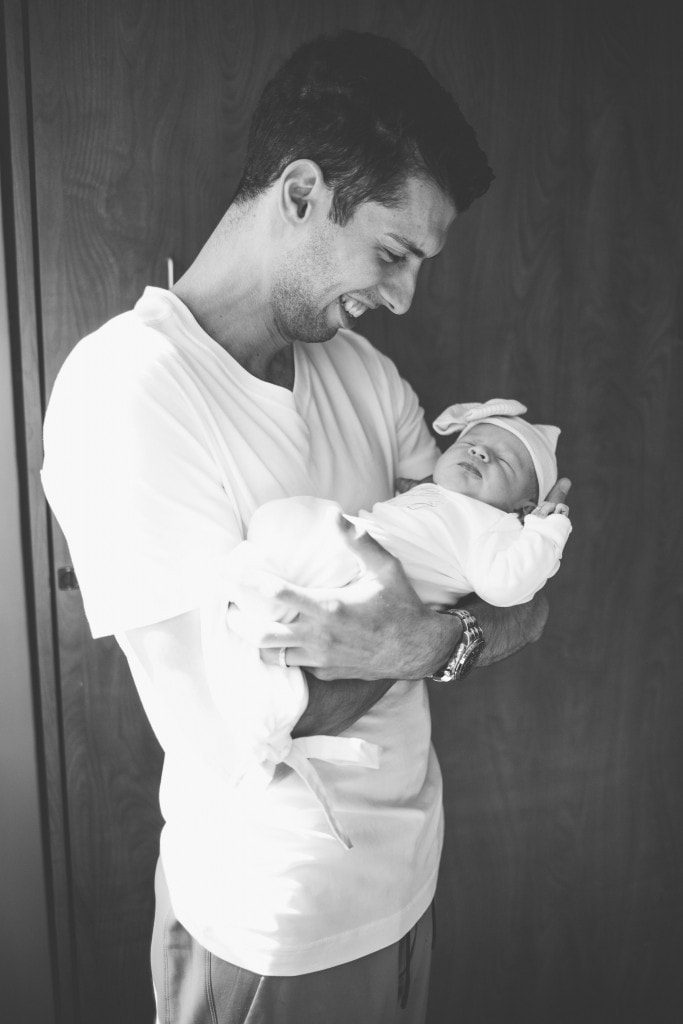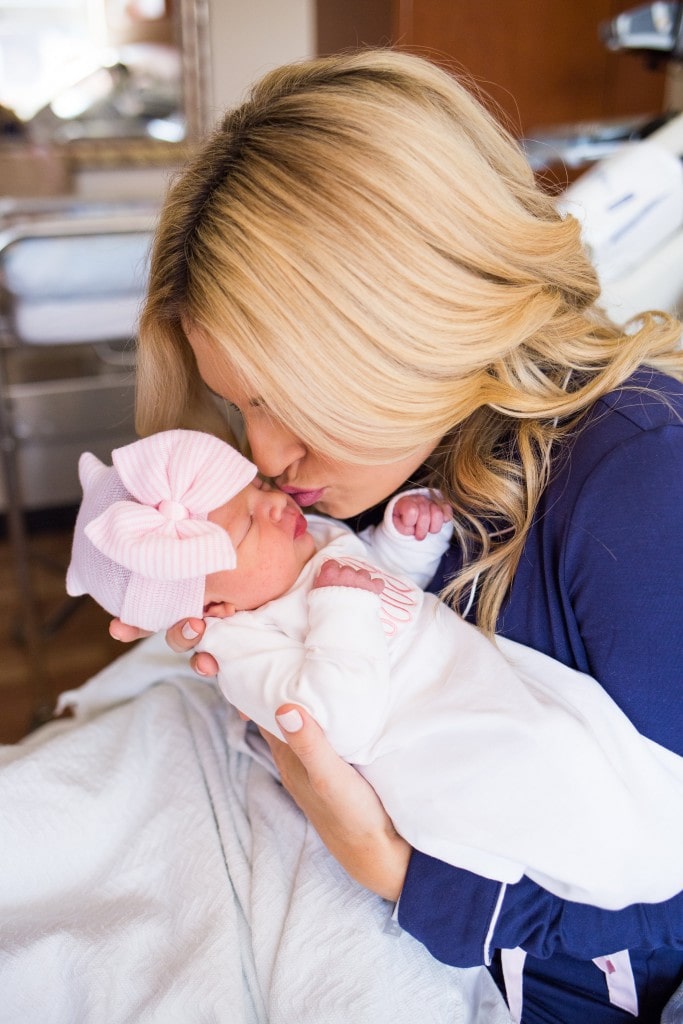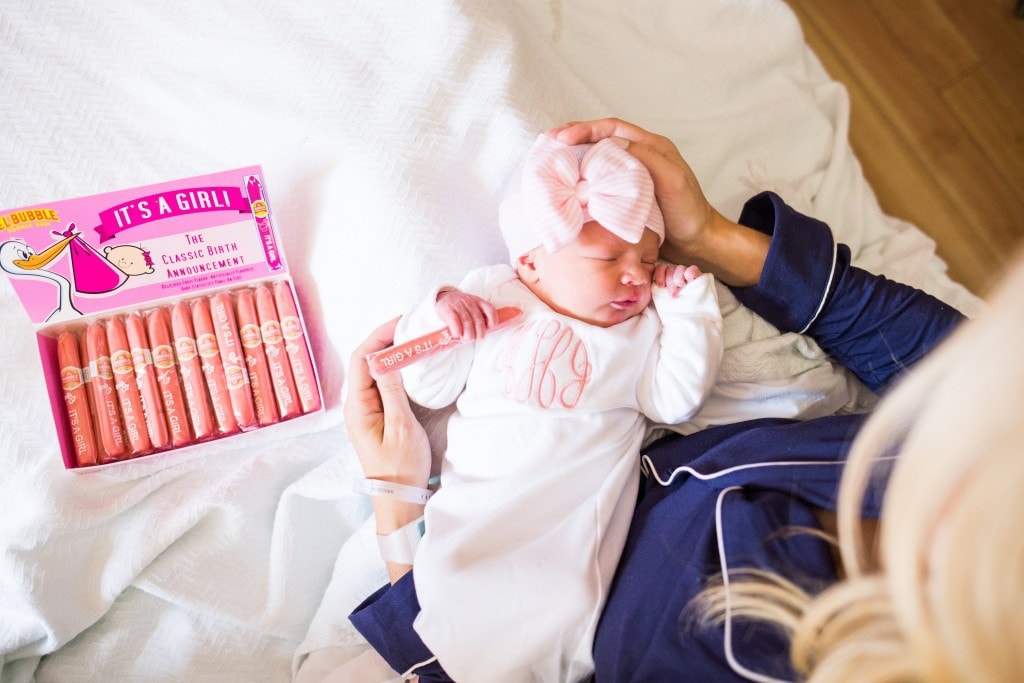 Maxi is almost 3 weeks old and it's 100% true what everyone says! I feel as if I don't even remember life before being her mom. How does that happen?!
My due date was February 9th, but all throughout my pregnancy I had symptoms pointing towards having her a bit earlier. I was in L&D around 22 weeks for contractions, I had prodromal for weeks with contractions 2 minutes apart and my doctor kept telling me how I was progressing really well. So it was news to me when I woke up on February 9th and nothing felt that different! The week of my due date all the contractions stopped so I was a little disheartened, but knew that God knew her birthday and I just didn't need to worry.
That Thursday [my due date] Paul and I got up and went to my weekly doctor's appointment. My doctor stripped my membranes for the first time and I still felt 100% normal. After our appointment,  Paul and I went to Costco after to walk around and pick up last-minute items before baby arrived. We both were feeling incredibly antsy and bored so we decided to go on a date night that evening to try and take our mind off of it. When Friday came around we ran to the new Neiman Marcus in Fort Worth, went on a walk with Peaches and watched a movie. Before bed I told Paul, "What on earth are we going to do tomorrow?! I'm so bored waiting!" We joked we were going to attempt to make homemade Pop Tarts.
Friday night, I got up every 15 minutes to use the bathroom. I mean a girl at 40 weeks pregnant is seriously always going to the bathroom. It's as if you drink 7 gallons of water before bed. But this time was a bit weird because I just couldn't sleep. I'd get up, go back to bed and get up again. At 6:45 I got up to go to the bathroom for the 100th time, laid back down and thought I peed myself. I was mortified. In my head I thought, "Seriously, Katey?!"
I tried to get up quietly and just go take a shower. I got up and walked to the bathroom feeling really off. I started to think, "Wait, is this what I think it is?" A few seconds later I had one of those movie moments where you know with all certainty your water broke. I yelled to Paul, "Wake up! We are having a baby today!"
I got cleaned up and went to call my parents to tell them my water broke and we were going to head up to labor and delivery. Paul and I got ready, I gave Peaches so many cuddles, our friend Austin came to get her, I took one last bump pic and we headed off to the hospital. At this point I wasn't having any contractions so I was just super excited. Also, I'd like to point out if your water breaks PLEASE eat something before you get to the hospital. Paul kept trying to make me toast and I was saying, "No! I'm excited! I can't eat!" I ended up starving all throughout labor and begging my L&D nurses to sneak me crackers. They said no, but I did get popsicles. All of that to say, don't do what I did!
We got to labor and delivery around 7:30 and got checked in. They found that my water had definitely broken so they admitted me. My contractions started at about 8:30, but they really weren't bad at all, yet. They felt like minor period cramps, so I got to enjoy the next few hours with family. Paul's parents came up so we all just sat in the room watching a Texas Tech basketball game.
At about 11, the doctor came in to check on me again and she said, "Are you sure you don't want your epidural, yet?" I told her I felt okay as the contractions were only 4 minutes apart. They had me hooked up to see the contractions on a scale of 1-100 and these were only at about a 30. She asked if I wanted to start some Pitocin as I had barely progressed from Thursday to my water breaking and I agreed.
They started first with a gel to induce before they did the Pitocin and that elevated the contractions up to about a 50. They were a lot more intense, but still manageable, so I told them I was still fine waiting on the epidural. An hour later and I still hadn't progressed so we agreed to go ahead and start the Pitocin. My contractions went from a 50 to a 90 so fast.
Once the Pitocin really kicked in I decided I wanted my epidural and I've never loved a human being more than I loved the anesthesiologist [halfway kidding…]. The entire time I was getting it Paul was of course freaked out by the needle. And I just was shushing him because it was the most amazing thing in the world. haha!  From about 3-6 I just felt pressure and got to really relax and enjoy time with family. Our best family friends came up to the hospital as well so we just all sat in the room talking. By 7, I looked at my mother-in-law and said, "I really think I need to push!" She went to go get the nurse for me and when the nurse came in she said, "You're a first-time mom, I really don't think you're going to be pushing until 10 p.m."
She checked me and she said, "Um, you're right! It's time to push. Who do you want in the room?"
I felt so great from my epidural I seriously would have let anyone in the room, haha! But I had Paul, my mom and my sister in there. The nurse had me labor down for 15 minutes and that's when I got so nauseous. I kept thinking I was going to vomit everywhere so they had me sniff alcohol wipes so I wouldn't. It was the weirdest trick but I guess it works!
I asked the nurse if we could start because I seriously felt like Maxi was coming out soon. I pushed for about 30 minutes and then she was here. I wish I had words to describe what it felt like holding her for the first time. I always say there are moments in life where I feel as if I can hear God say, "I love you." That's exactly how I felt when Paul proposed to me and when we got married. When the nurse handed Maxi to me I just felt like God was saying, "I love you and I trust you." Holding her and knowing she is a gift from him that we were entrusted to raise truly felt like the greatest honor in life.
I ended up having a fever during labor, which caused Maxi to have one too. So to get her body temperature regulated I got to do skin-to-skin with no interruptions for 2 hours which I absolutely loved! I couldn't try to breastfeed until her fever was down because they said she wouldn't latch until we got her regulated. Once we did, she latched immediately and Paul and I just stayed in the bed, which is probably one of those most comfortable hospital beds, holding her and cuddling her. Then they took her, weighed her and gave her a shot and gave her back to us. My dad and Paul's family came in along with our best family friends and everyone kept joking how she was Paul's twin!
The nurses came in and told us they would get me anything to eat. They said, "You just gave birth, we will get you anything! Do you want ice cream, a burger, fries, pizza?!" I just looked at Paul and said, "I think we need to have Pop Tarts since that was the original plan!" My sister got us Pop Tarts and we ate them in our room holding her until she fell asleep.
I'm so thankful for my labor and delivery experience and I know how blessed I am to say that. Now that we are home and getting settled with our new routine, I keep crying all the time saying, "Oh my gosh, she is 11 days old! Stop growing up!" Then everyone laughs at me! I even cried the other day asking Paul if she would want to move away for college or if she would go to TCU [5 minutes from us]. I'm just so in love with her and truly can't imagine how my life was without her. And now Pop Tarts are my favorite thing to eat! 😉

Photography by: Madison Katlin