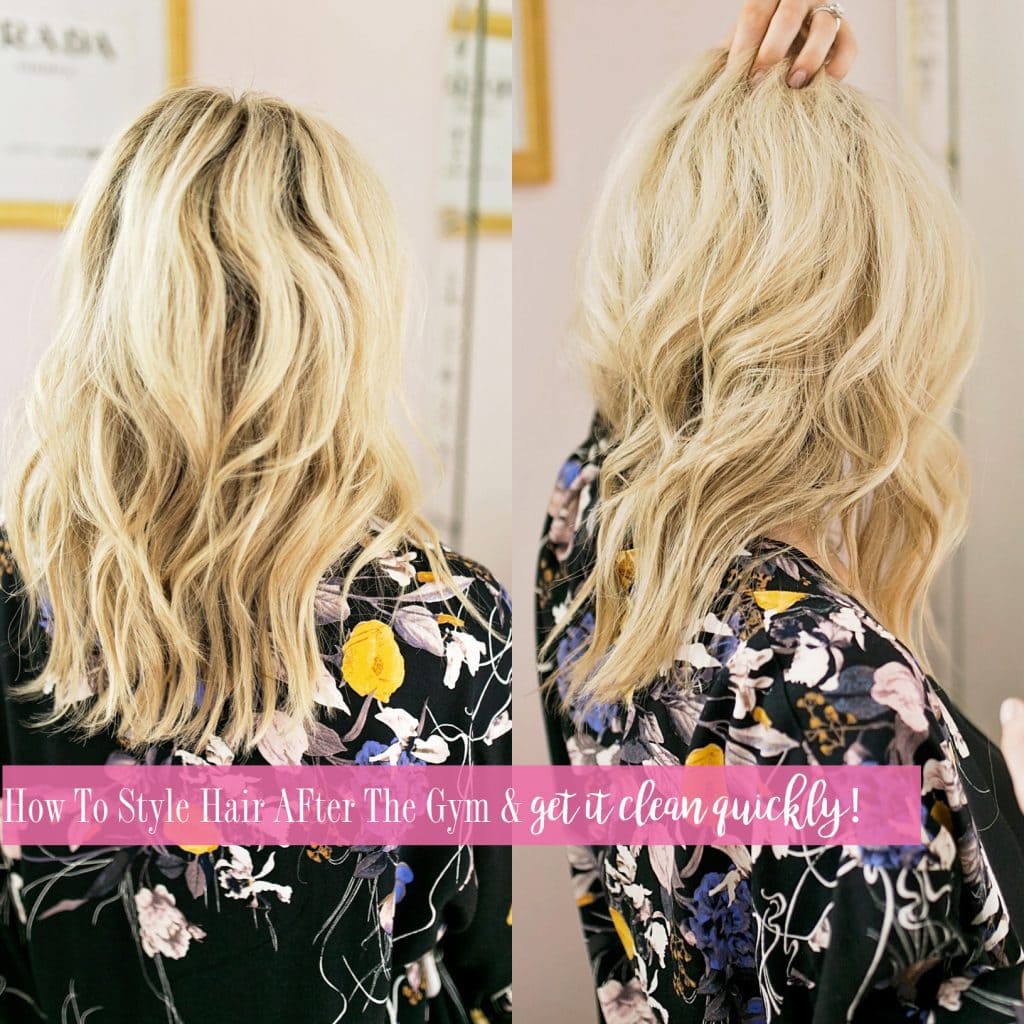 Let's talk dirty hair! If you aren't new to my blog, you know that I don't wash my hair every single day. Washing your hair each and every day can actually be extremely damaging for a few reasons.
1. It strips your hair of its natural oils, therefore creating rough strands.
2. Let's be honest, every product is an opportunity for profit. For example, most people know Carmex makes your lips super soft- but once you stop using it your lips can crack. You keep using it and keep purchasing. The haircare industry is the same. Most of the time you're creating a waxy buildup that you "think" is giving you soft strands. However, it's actually causing your hair to appear oily more quickly- so you wash more frequently. It also breaks down your natural hair texture [and color if you get your hair colored] so that you are tempted to buy *more* products to fix your hair issues! You want clean hair, but you don't want to be creating a never-ending cycle of trying to perfect your hair.
3. Washing daily can affect the cuticle of your hair, causing it to appear dull and lackluster.
But most of us workout a few times a week, or even daily! If you go to spin class every single day, what do you do about your hair?
Now first off, always use your best judgement. There are some spin classes that one just has to wash their strands after. However, you don't have to [or need to!] wash after each pilates class, etc. Let me tell you how!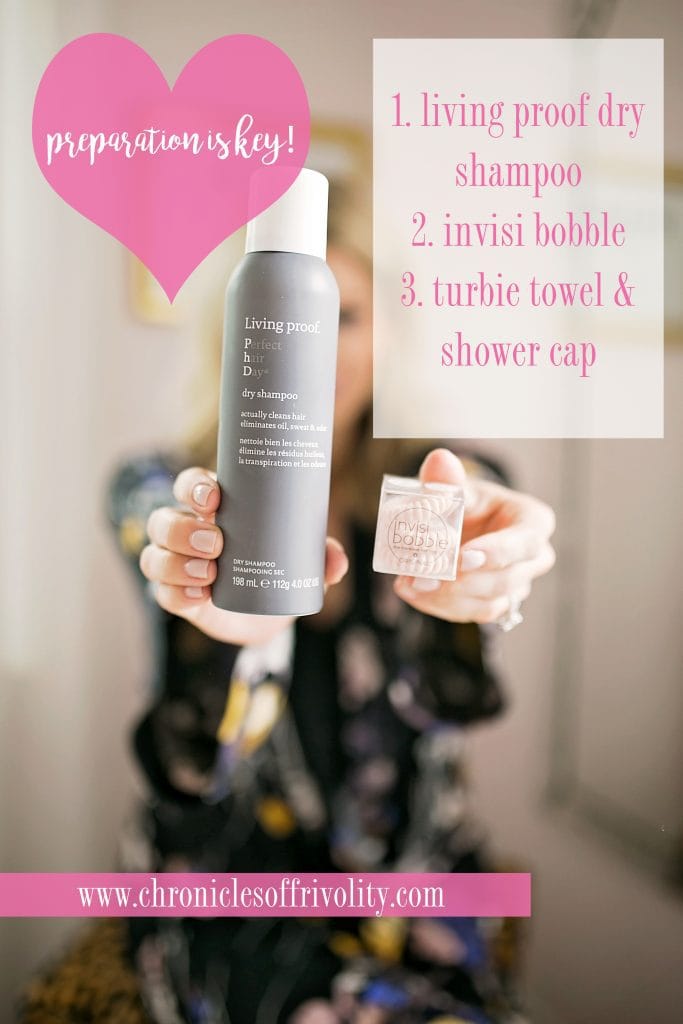 Before you fake clean strands, you have to prepare properly. First, 99% of dry shampoo is not the same. In fact, Living Proof Dry Shampoo is the only one on the market that ACTUALLY cleanses your hair. I love other dry shampoos for volume and for spraying before I go to bed, but this one is what I use after a workout. Second, when working out you want to use an invisi bobble ponytail holder. This one won't create dents in your hair so you aren't left to fix even more of a mess. Third, you want to protect your hair while you wash. Half the time you can hop in the shower after a workout and attempt to not get your hair wet. But the moisture in the shower causes you to step out and feel like you look worse than when you first got in the shower. haha! To prevent moisture from getting to your hair in a shower, I wrap my hair in a turbie towel [the cotton kind] and THEN top it with a shower camp. The double wrap prevents moisture and humidity from breaking in.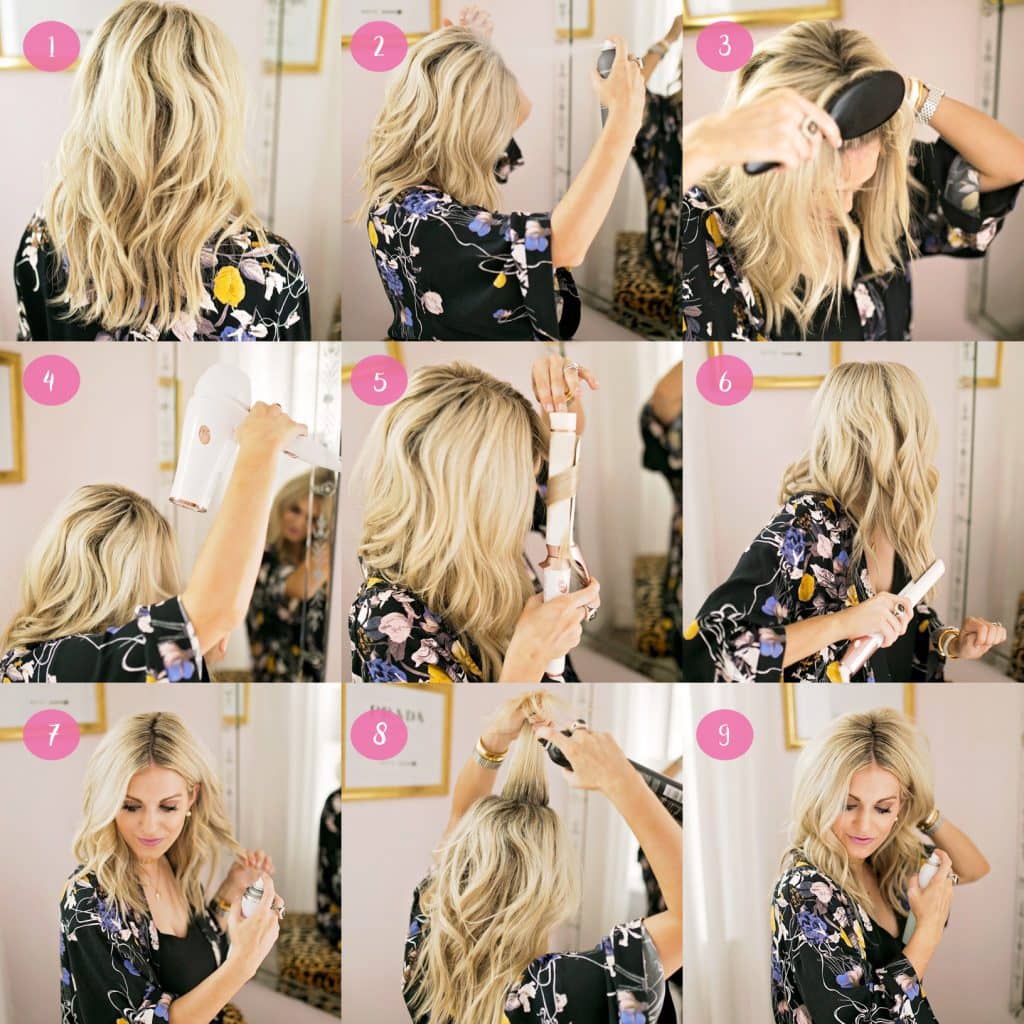 1. Start with said messy hair. This is bedhead that I did a barre class in. Ick!
2. Spray Living Proof Dry Shampoo on roots, under your hair and anywhere you think needs to be refreshed.
3. Take a brush and gently massage your scalp to really get the dry shampoo to penetrate the dirt and grime. I do this for about 15 seconds.
4. Take your blow dryer and blast it on the cool setting. This will set your hair cuticle causing it to shine and allowing the dry shampoo to really kick in.
5. Curl the TOP layer of hair. My goal is to do an updated hair tutorial, but I need a proper bathroom to shoot it in and I'd really love to get a video of it. These haven't been set in motion yet, but it's on the to-do list. I have shared a few times on the blog and on Snapchat how I curl my hair, but hopefully this explains the jist.  I take my T3 curling iron and wrap it at the top of my hair, I curl straight down vertically and leave an inch out at the end of the hair. I do this all around my head and only concentrate on the top layer. Because my hair was previously styled, I don't want to add more heat to it. This is just a "touch up" if you will. Also, if you use a heat protectant you can apply it after your dry shampoo. I use this one.
6. To really emphasize my ends and create a beachy look [perfect for dirty hair!] I straighten the bottom inch of my hair. This gives you a great texture and complements the imperfect bottom layers.
7. I spray an anti-static spray on my hair so that it doesn't frizz from the workout prior.
8. I tease my hair. Here is a teasing tutorial.
9. Spray Triple Sec and head out the door!
This really allows me to only wash my hair twice a week and it makes a world of difference in the health of my hair! Do you have any tricks for styling hair post gym?!

Photos by: Angie Garcia | Kimono: Nordstrom– on sale!