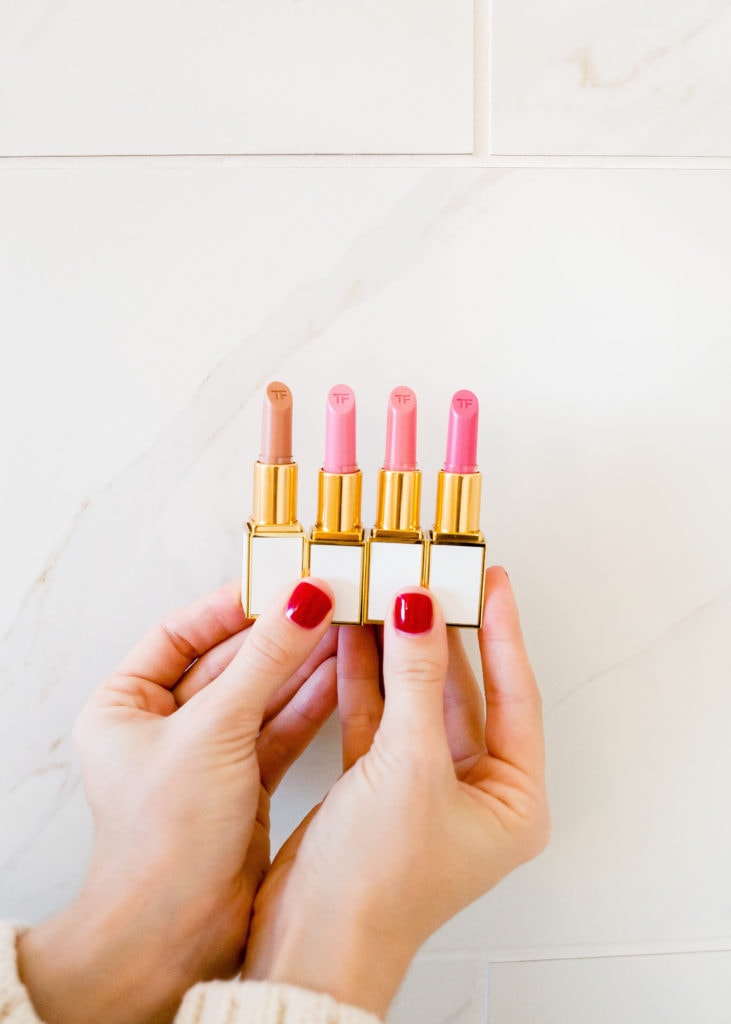 Good Morning, beauties! Today we are gabbing about my favorite little item, lipstick! Now I think lipstick is quite a personal decision as it's one of the first things someone will notice about you. Some girls like a bold lip while others just want something extremely natural. Me on the other hand? Oh, I like every color, every formula, you name it. My middle name should be excessive, but my mother thought it should be, "Alexandria." I beg to differ.
Bold lips are fun. In fact, did you know you're *more* likely to get complimented on a bold lipstick than a neutral one if you don't wear it daily like Gwen Stefani? Why do I know that useless piece of information? In college during an advertising course, we were listening to a lecture on ads in the cosmetic industry. Something in our mind actually signals our pupils to dilate which tells us we, "like something" when we see something we don't typically see on an individual. Hence, why you get compliments when you do your makeup or hair in a different way. It may not actually be that people prefer your curly hair to your straight as much as their brain is registering they haven't seen you that way before.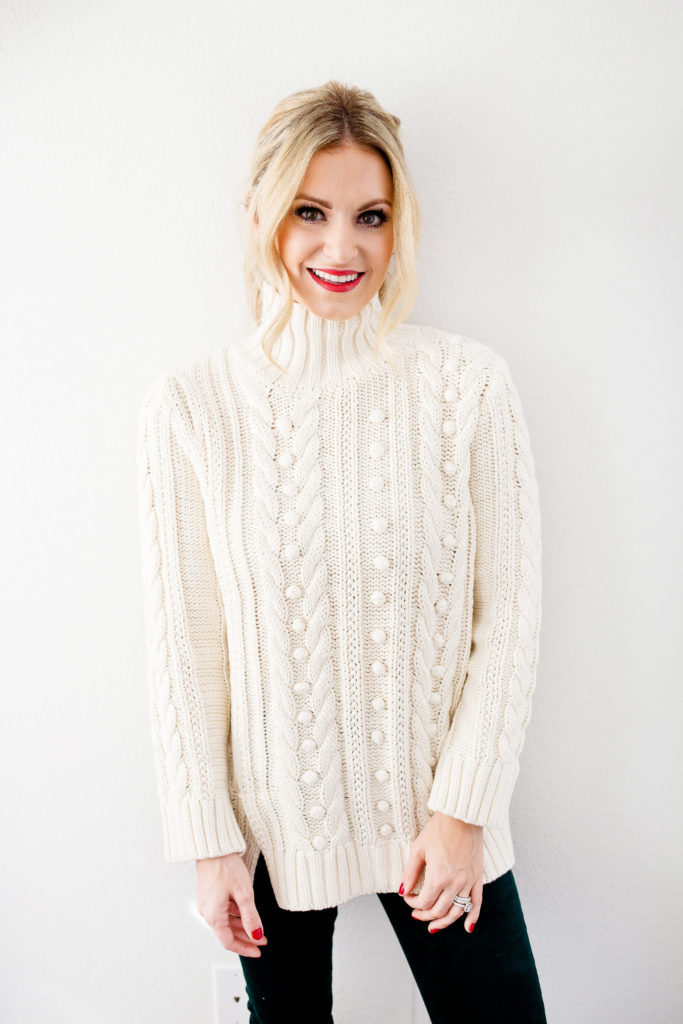 I recently got a sample of Tom Ford True Coral in the mail with my online Nordstrom order. I loved it! I mean call me silly, but I'm wearing coral for Christmas! I never, ever wear coral and felt like a new woman. I'll purchase this in a full-size once the sample runs out.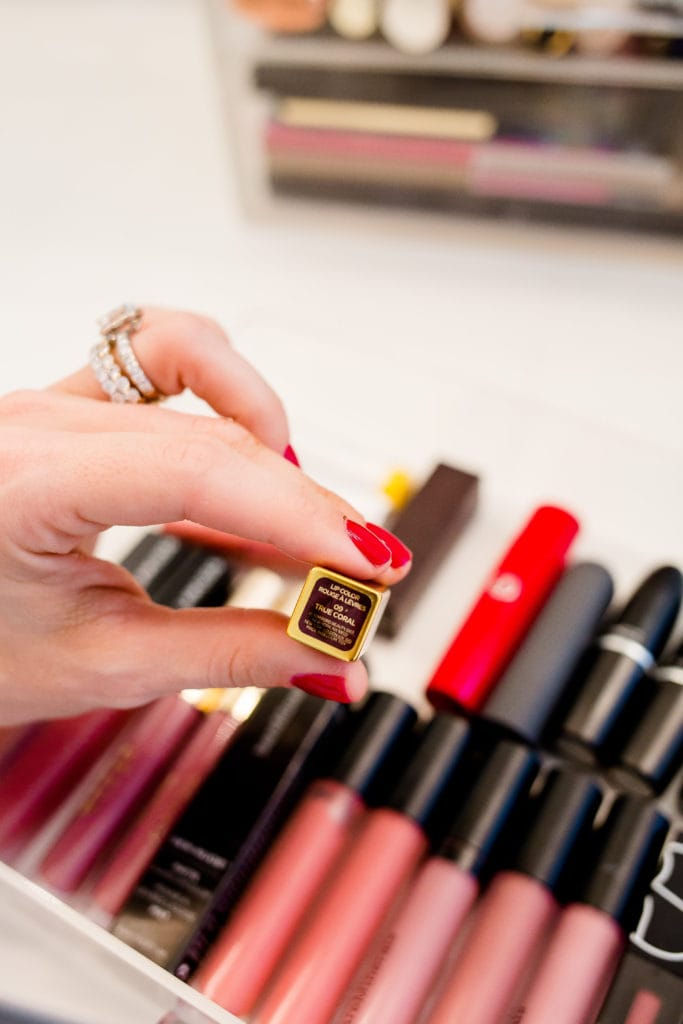 And while I want COF to encourage you to live a life of fun and frivolity [aka wear the coral lip!] today I wanted to talk about finding your everyday lipstick shade. Now for some girls, that will be a coral lip- and you are my kind of girl! But I know many of us can't wear that to an office or you're like me and have a little one that would smear it all over your face. So let's talk everyday lipstick shades you can easily wear from office to dinner. I remember when I bought my very first Allure magazine with my babysitting money. They were talking about the "your lips but better" shade. They said to bite your lip for 20 seconds and then your everyday lipstick should be the shade of your lips just then. I walked around the house biting my lips over and over again. I nearly made them bleed. Did I buy that lipstick? No, I wasn't even wearing lipstick. But I was prepared for when that time would come!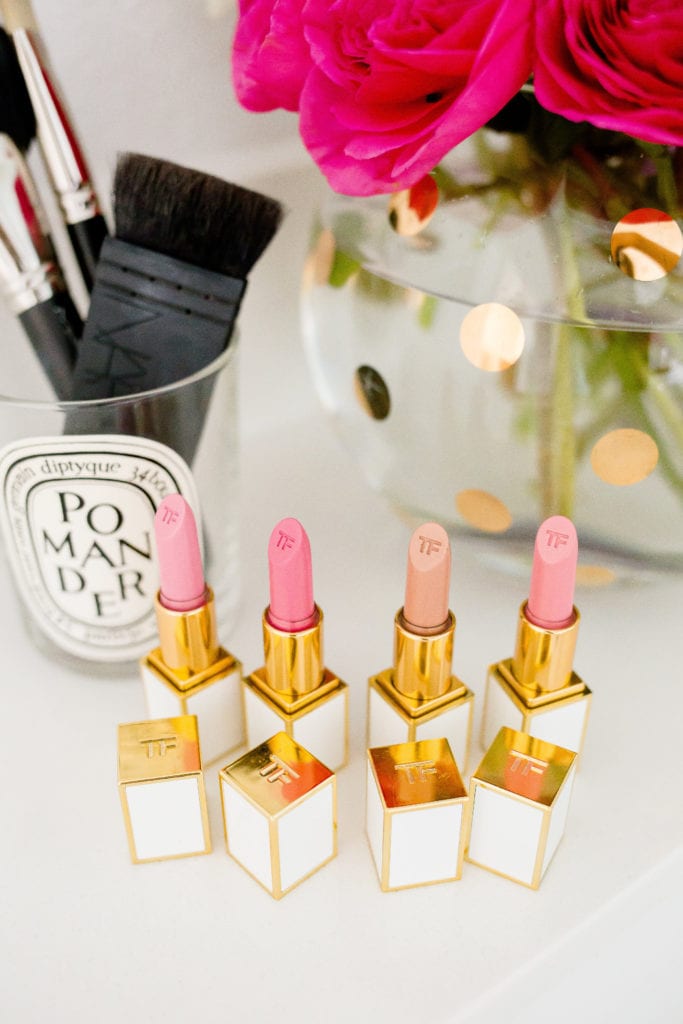 Tom Ford has his "boys" collection and he recently just launched 50 shades to the "girls" collection as well. These were each named after women he admires and there are different formulas from rich to sheer. I wanted to review these lipsticks because I love that they are clutch sized and have luxe packaging. You know, basically the best stocking stuffer ever. Tom Ford lipsticks are a luxury makeup item, and you get what you pay for. My first TF lipstick purchase was a few years back and I've bought one or two shades a year since. No creasing. No feathering. Just true color on the lips.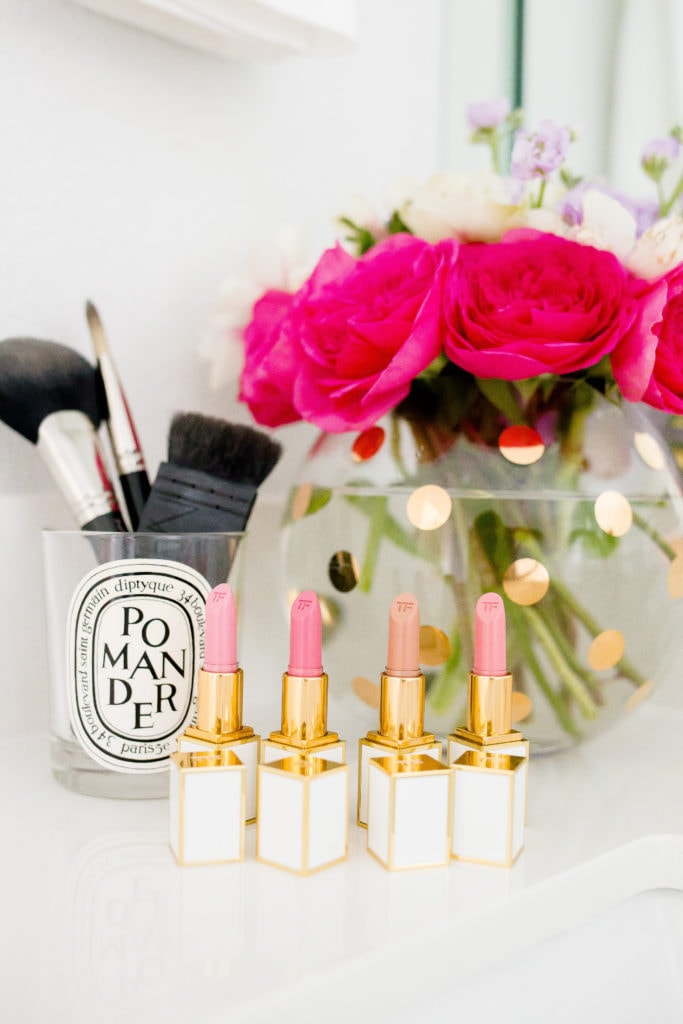 Now because we all know I'm kin to Casper in the skin tone department, I chose to review his neutral and pink shades! This is honestly an easy daily shade for me with Maxi and works whether I only have on tinted moisturizer and mascara or a full face after shooting!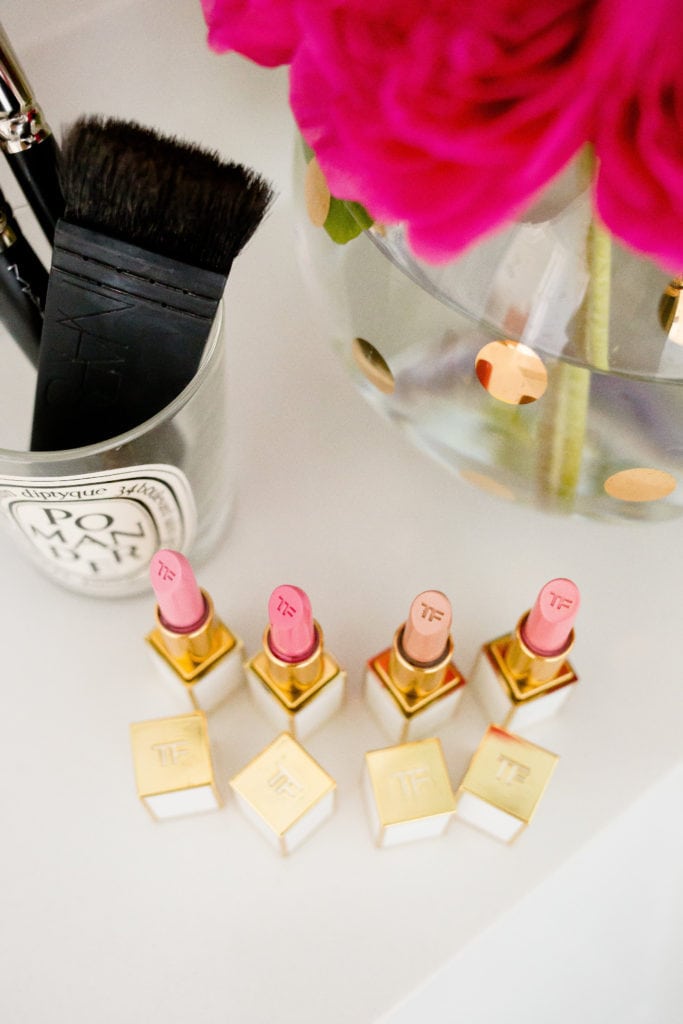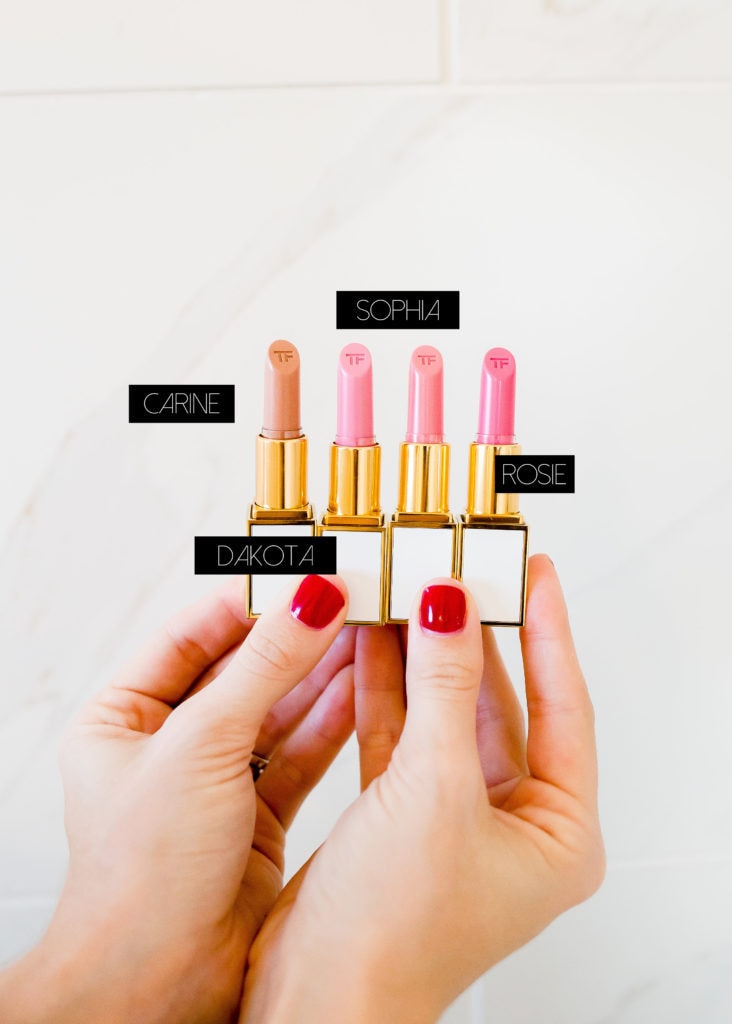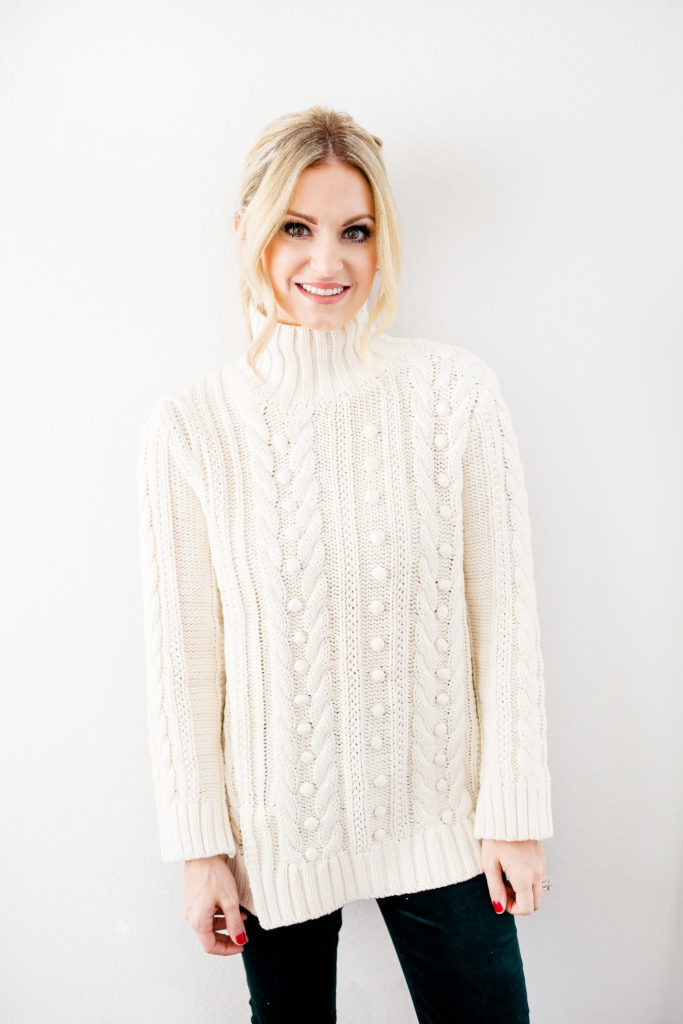 Carine
Carine is a shimmery, warm-toned nude. Full disclosure, I tend to shy away from warm-toned lipsticks because my skin's undertones just don't play nicely with them. However, the amazing part about the Carine lipstick is that Tom Ford has classified this as a "transparent" shade. And while this is more sheer and not as pigmented as say the shade, Rosie, this allows your natural undertones to blend in with the shade. I don't feel like my teeth look yellow- which is normally what happens to me with warm-toned lipsticks! This is my shade for a full day with Maxi! It's also very office appropriate, but I guess we could say my office is Maxi's nursery. 😉 I wear this lipstick to mommy and me class with her and if we are meeting for a playdate. I really don't wear a lot of lipgloss around her because it's sticky and she loves to touch my face. Sticky fingers end up everywhere and you get the idea. I feel pulled together with this lipstick, but not overdone by any means.

Dakota
Dakota is a baby pink classified as one of his "ultra-rich lip colors." When swatched I think it has medium pigmentation. It's not sheer but it's not a liquid lipstick. It's extremely comfortable on the lips! I like this light lip for a really smokey eye on a date night. However, for day-to-day I don't always wear something this light pink. My trick with Dakota is to use this as my center pout color! Anytime you wear a liquid lipstick you want to dab a moisturizing lip color in the center of your pout so that you don't end up with cracked lips. To make your lips appear fuller, you dab a lighter shade in the center. Dakota works beautifully on a center pout for a daytime look if you aren't doing a full-on smokey eye for date night!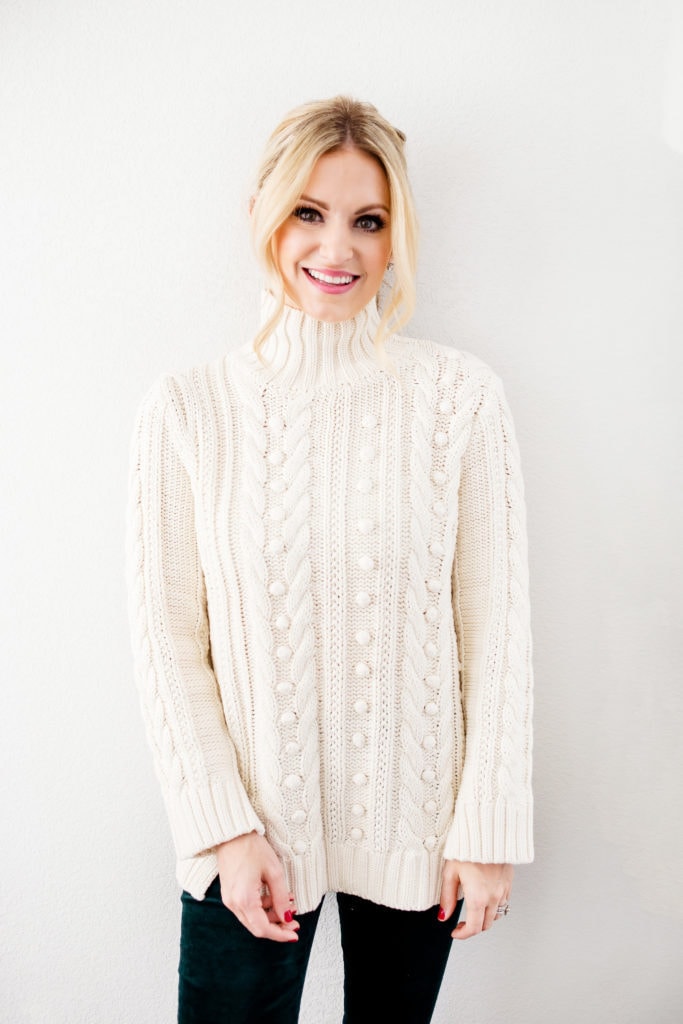 Sophia
Sophia is another ulta-rich lip color and I would classify it as about 2 shades deeper than Dakota. This is probably my favorite shade out of the batch! It does have a shimmer to it, but it's not a glittered effect. This is the shade I keep in my makeup bag in my purse because it's really versatile and can go with any look I have on. It's also a great mixer to create a lip cocktail. You know when you put one thing on in the morning, another gloss after lunch and touch up with a different shade before you leave work? Half the time you don't even know what is on your lips and I call that a lip cocktail! There are some lipsticks that blend beautifully with others and for my skin tone, Sophia does just that.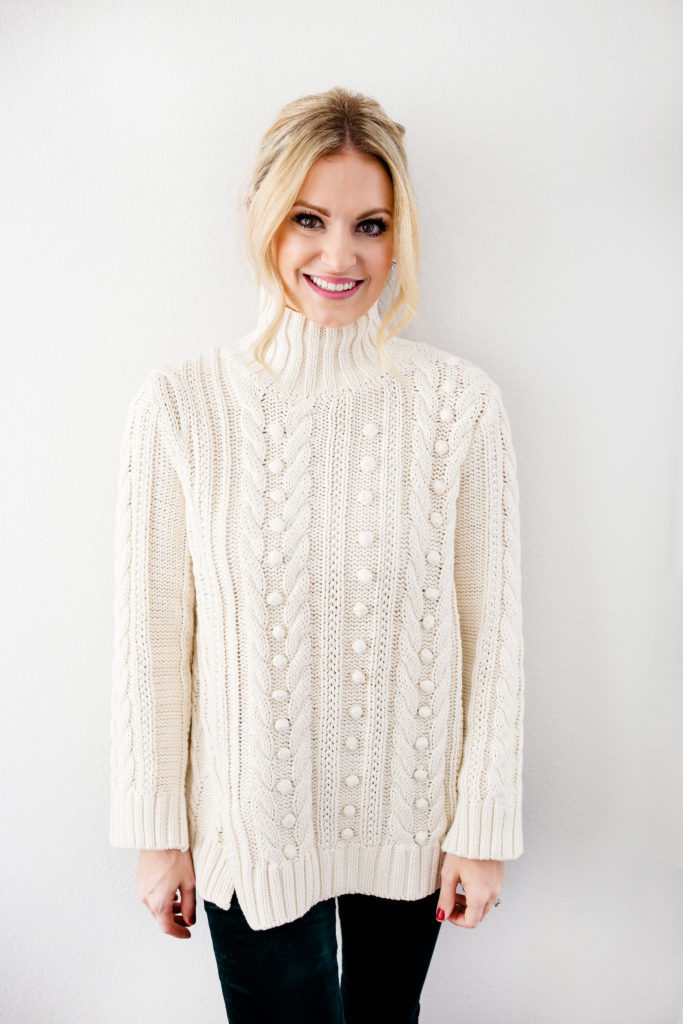 Rosie
When photographed as a product shot, Rosie looks ultra pink! However, on the lips this came across darker on me and I love this for photos. I do tend to recommend liquid lipsticks for photography, but I know many aren't fans of liquid lipsticks for the texture. This is a more pigmented shade that gives some color to your cheeks! Even if you just scroll up I feel as if my skin has a bit more color with "Rosie" than it does with "Sophia." It's such a nice shade and I like to start my day with this lipstick shade and then I may throw on other things throughout the afternoon.
I hope you enjoyed this fun review! I definitely want to branch out of this neutrals and grab Kyra and Joan next! Have you tried Tom Ford lipsticks?!

In partnership with Nordstrom. All purchases and opinions are my own.