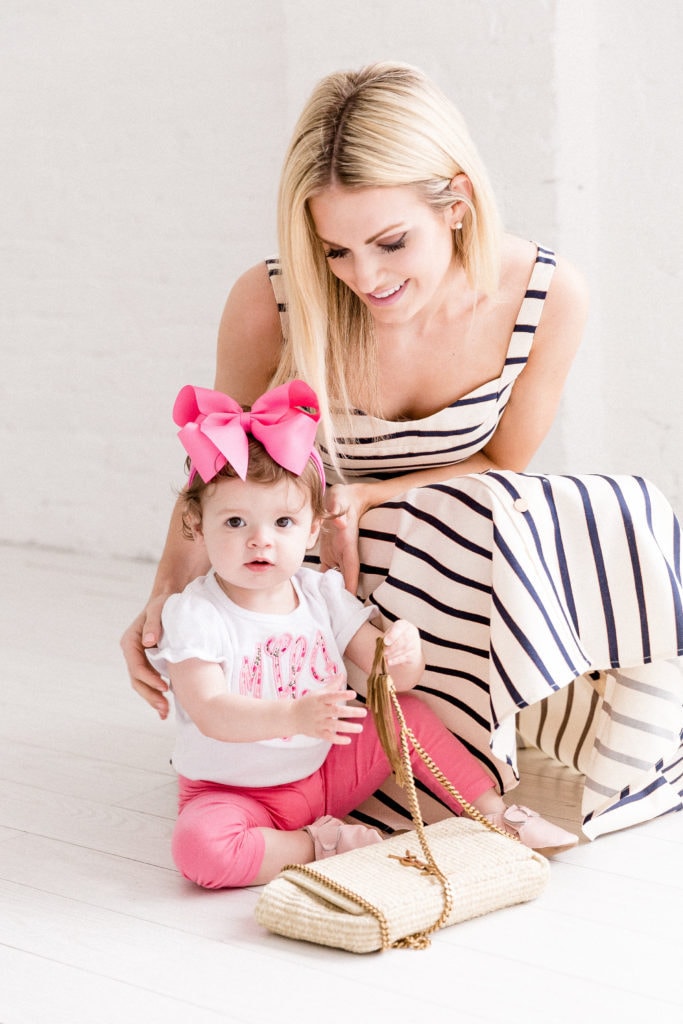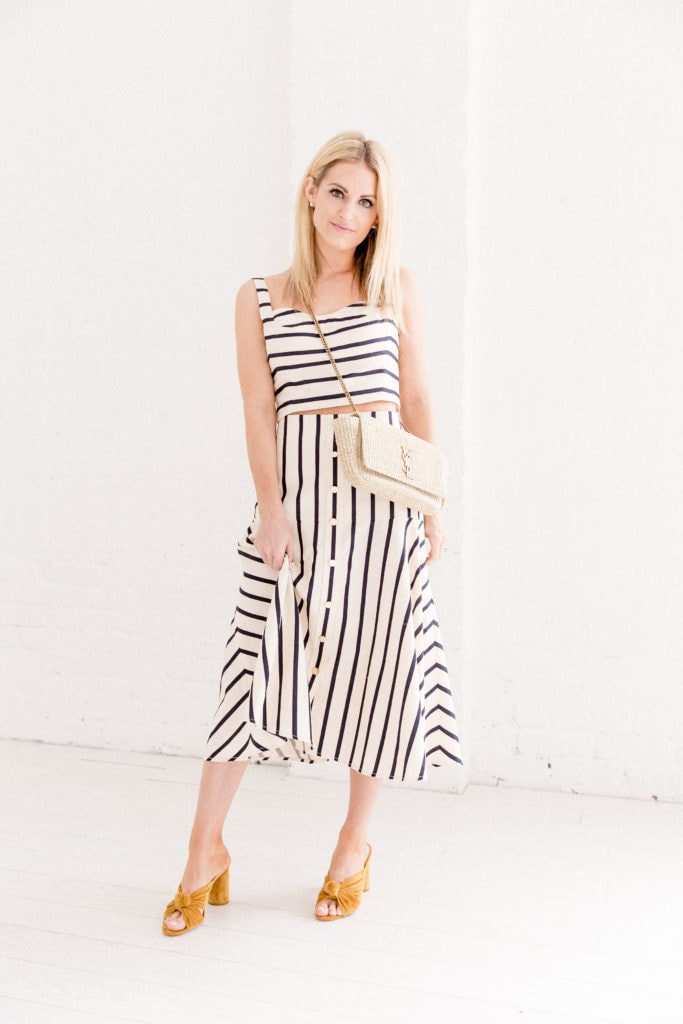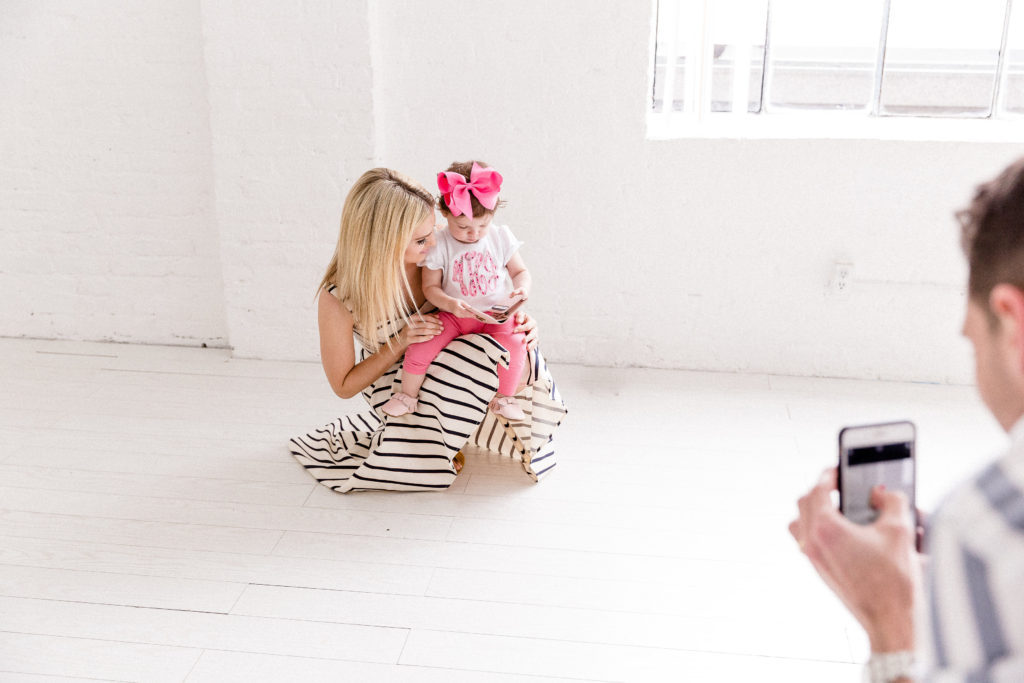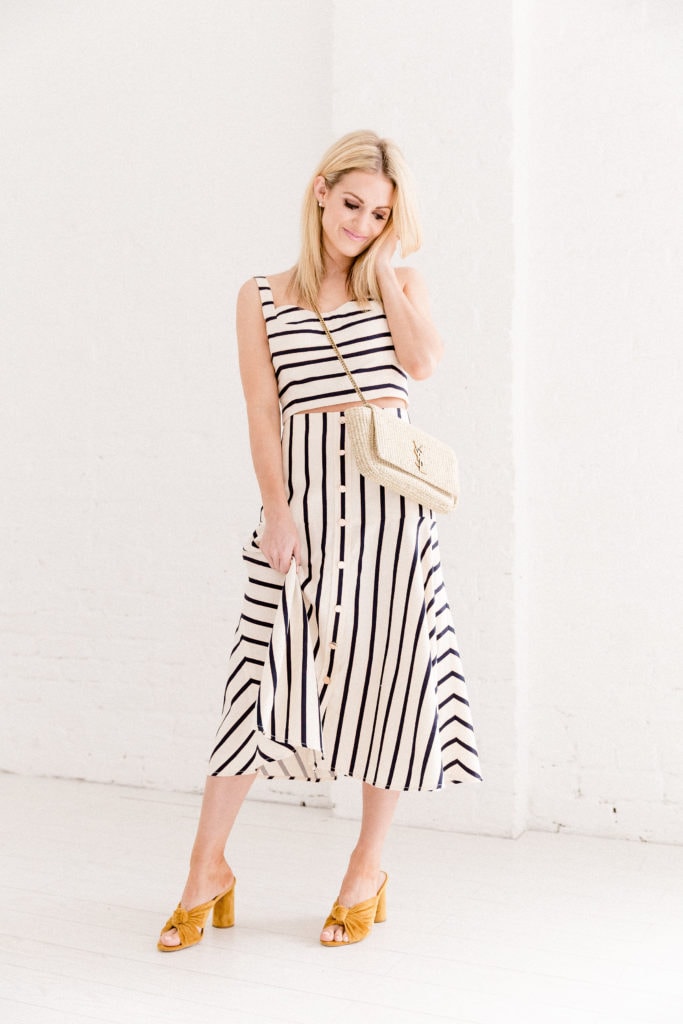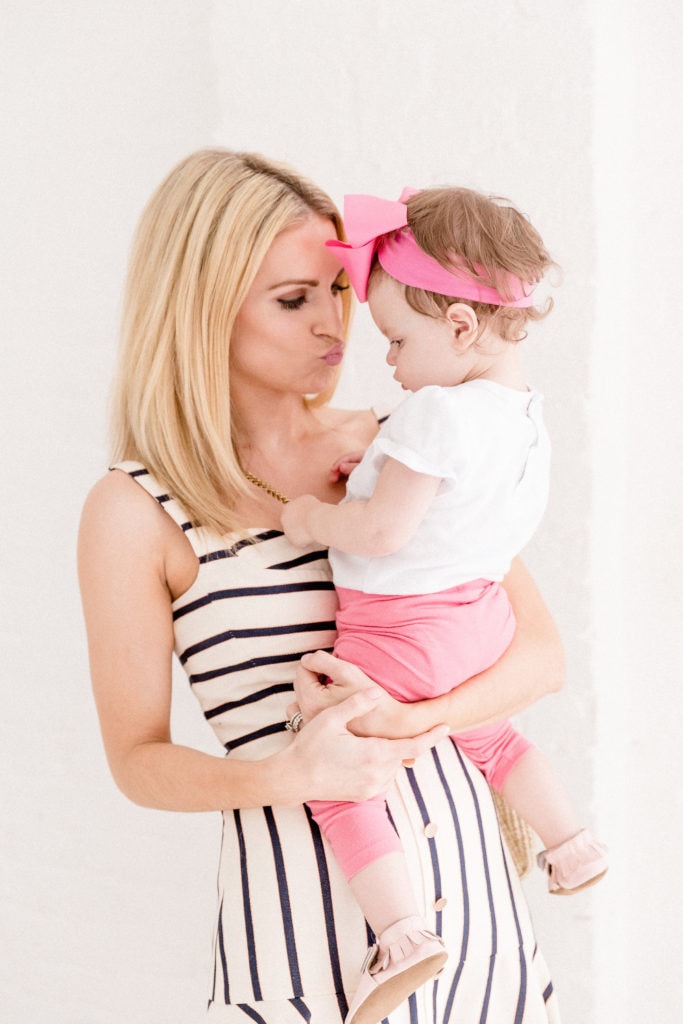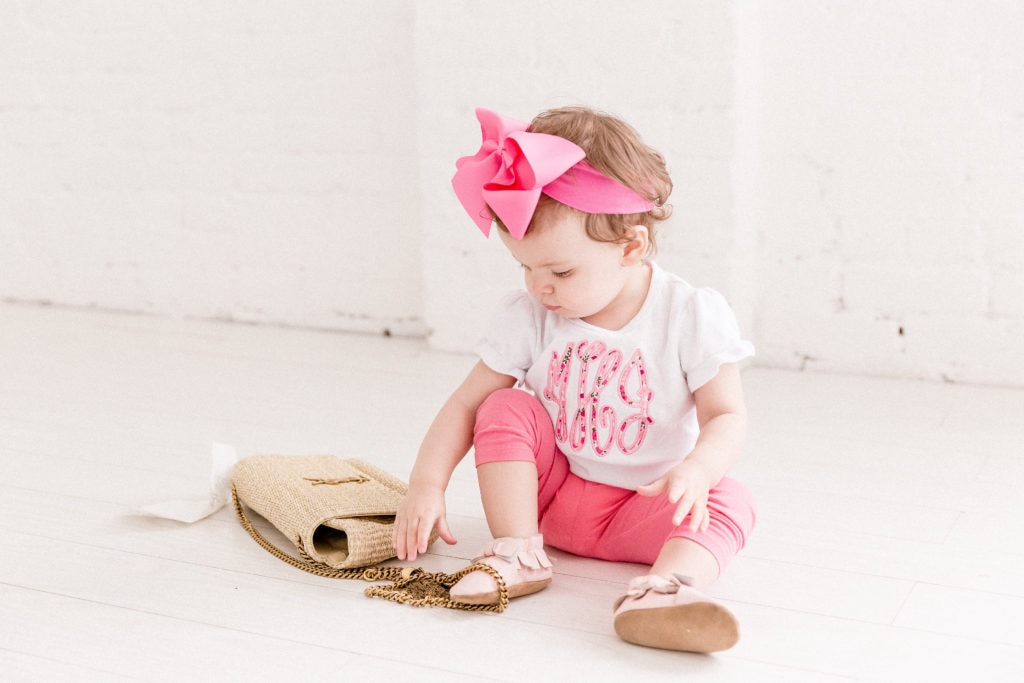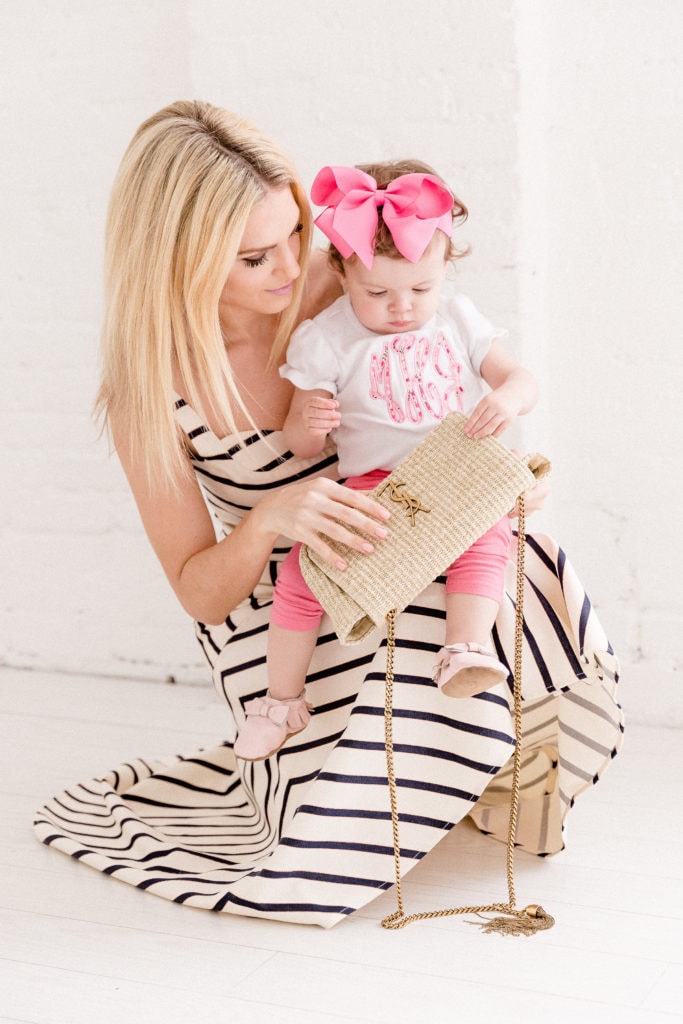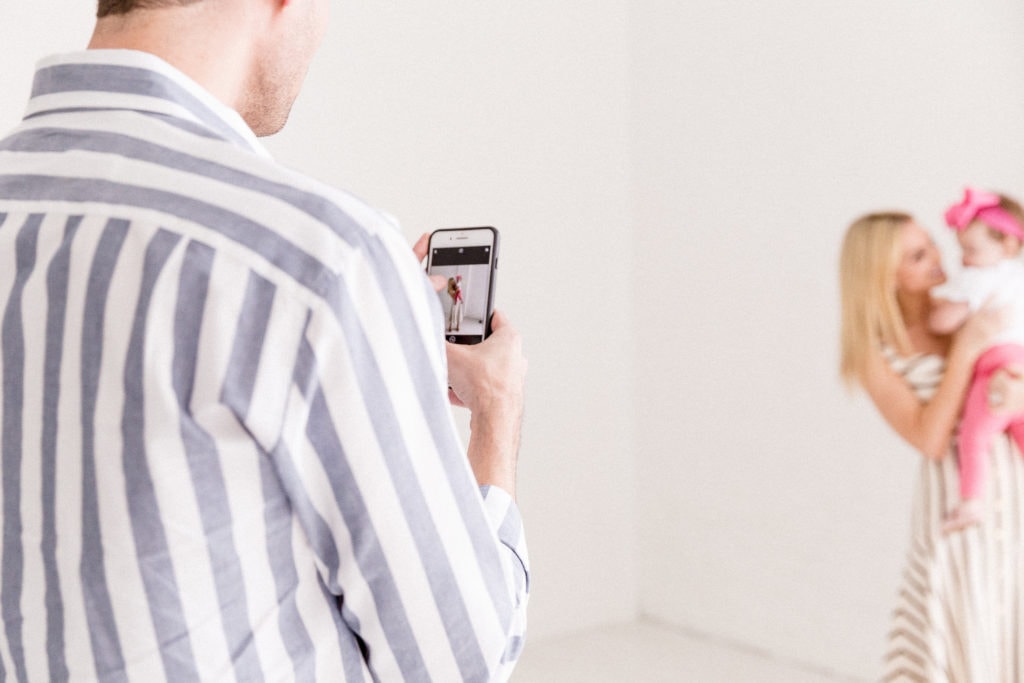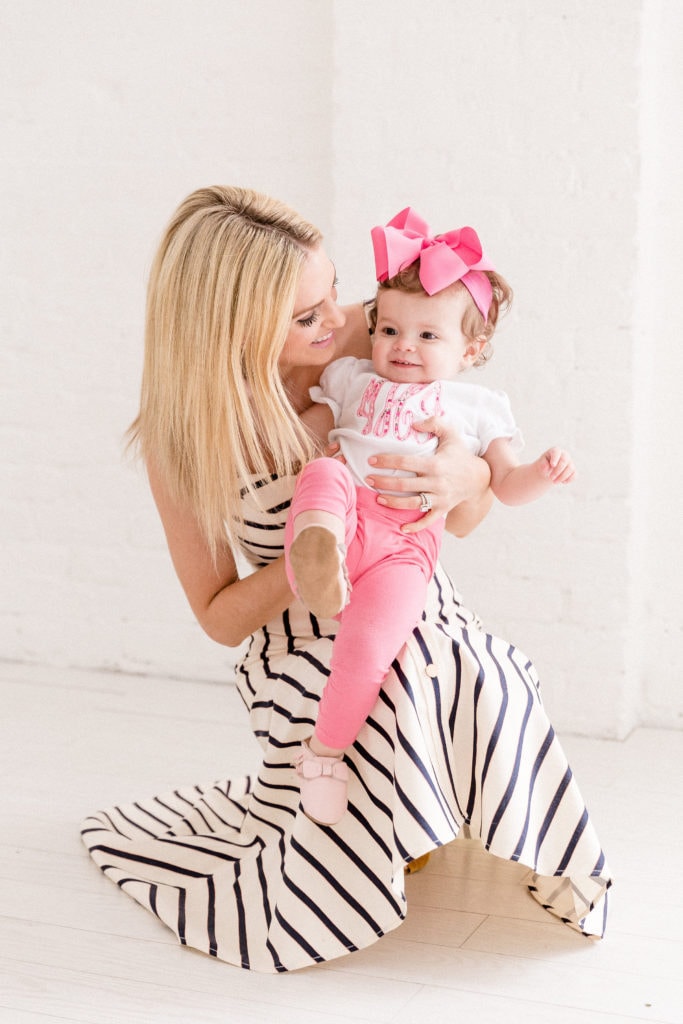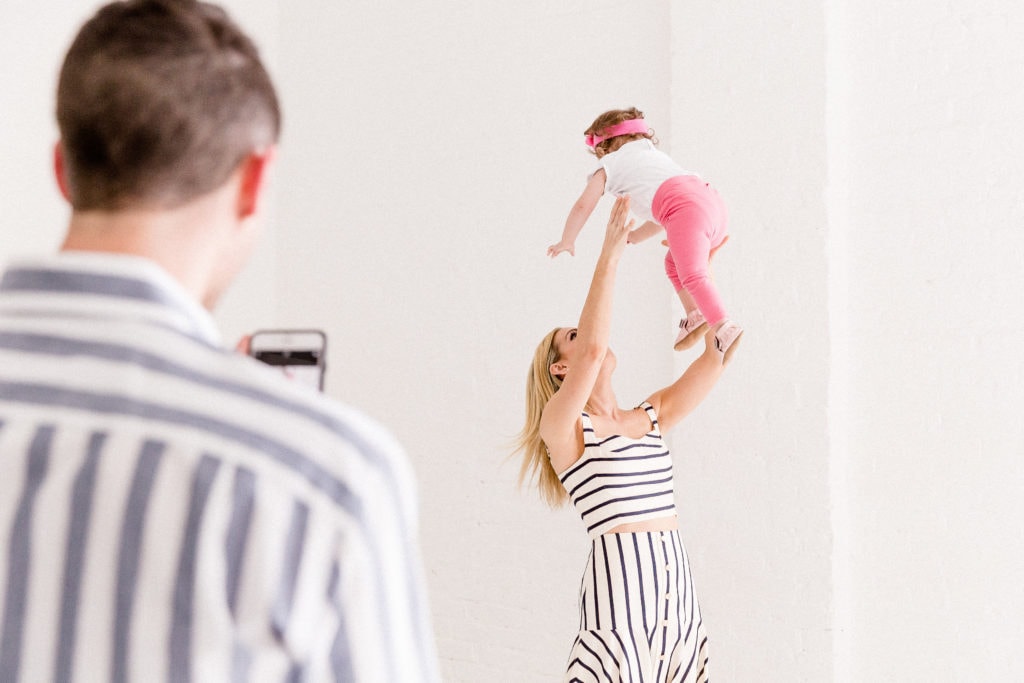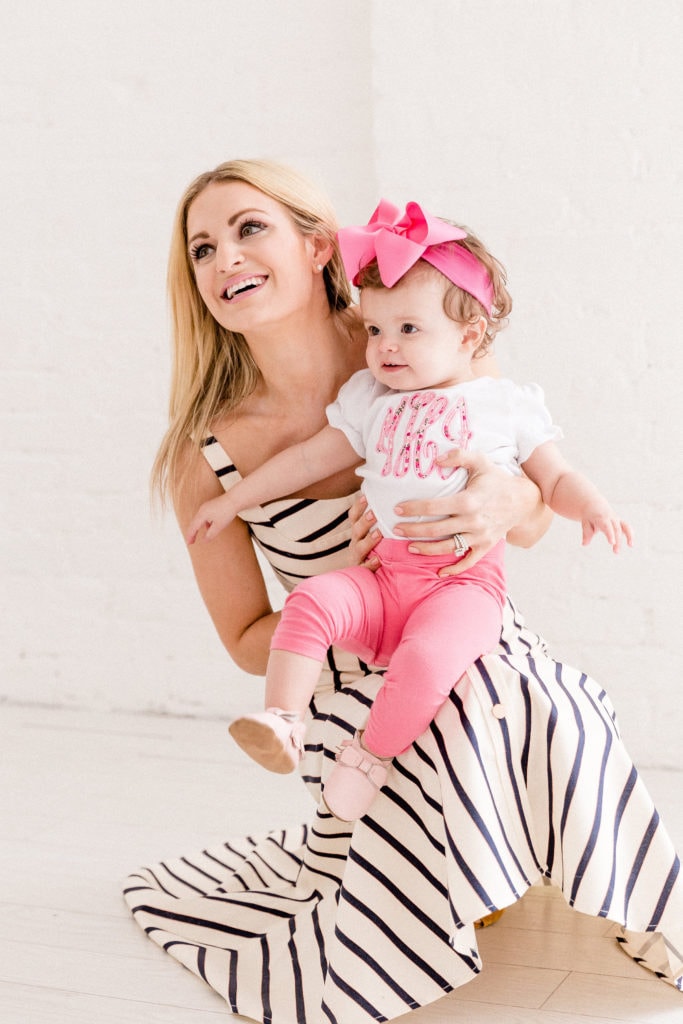 Top: Veronica Beard [c/o] | Skirt: Veronica Beard [c/o] | Shoes: Loeffler Randall [old]
Photography by: Madison Katlin
---
Happy Friday from Aurora, New York! You may have seen on Insta Stories but my mom and I got to do a total bucket list trip and go to #CampMackenzieChilds at their headquarters. I'll share a post on the entire experience soon, but it's been such a rewarding week. We got to tour the entire production facility and all I could think when we were finished was,"Okay, these pieces should be WAY more expensive than they are." To see what goes into making the pottery for each plate from the clay to the painting, it's truly a phenomenal work of art.
But this trip signals the end of March and boy was March better than February. This month flew by with a lot of "firsts" for Maxi. Her vocabulary took off this month and it feels like she says a new word every few days. Right now she's with Paul, my sister and my Nana and Pop Pop. My grandparents were coming in for Easter and so they are helping throughout the day while Paul is at work. Each time I Facetime Maxi she says, "Pop Pop" and looks happy as can be! I'm so excited to see her tonight.
My Favorites
Favorite Posts
Your Favorites
Projects
Patio: We have never ever invested in patio furniture. Funny enough, we've honestly borrowed some from friends for parties and the like. But now that we are settled in our home, the time has come to dress that patio up. I can't chat *too* much about the project just yet- but stay tuned, y'all!
Pantry: You could probably guess from one of my favorite monthly faves, but I aim to organize the pantry this month! Our pantry is an "L" shape, so I've always felt a little confused on how to organize it. Do I put electronics on the left and food on the right or vice versa?! Would you want me to share when I'm finished?
 Monthly Read
After reading something a bit more serious, I wanted to dial it back a notch and read something easy! The Wedding Date is a quick and sweet read! I read it on the plane and truthfully couldn't put it down. It's not a deep novel by any means, but it's a cute romantic read so if you just want some happy in your library add this.
What did you love this month?!