`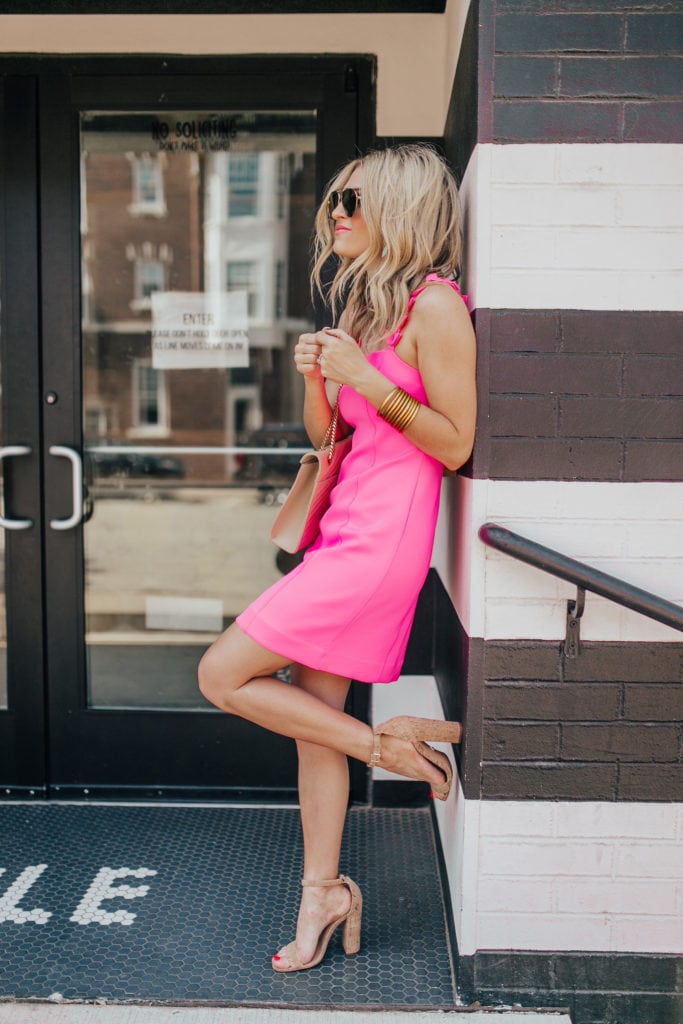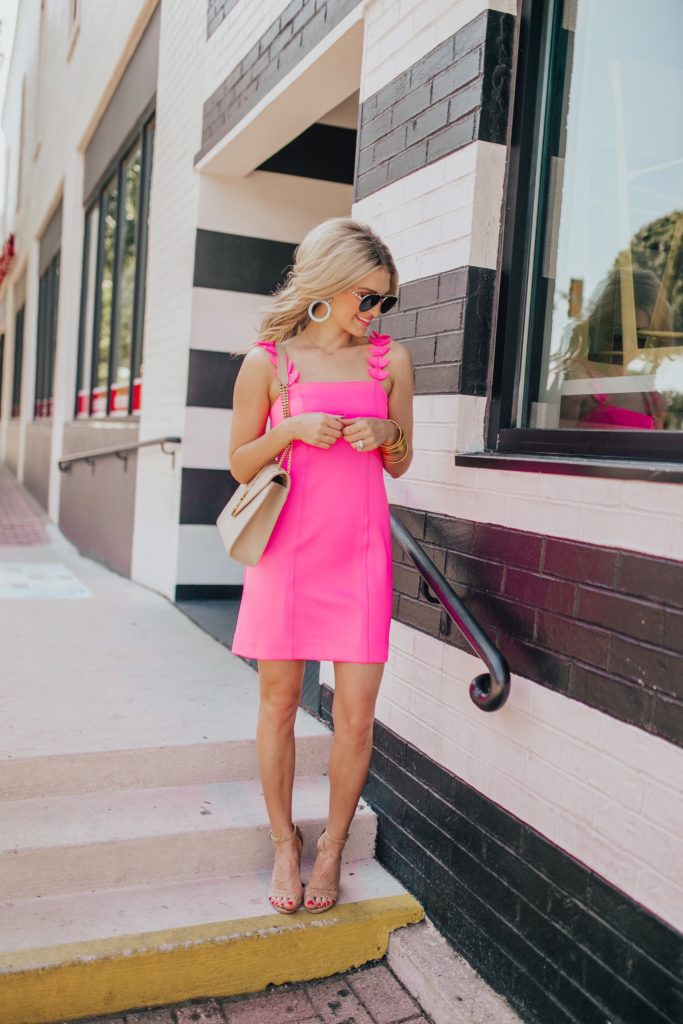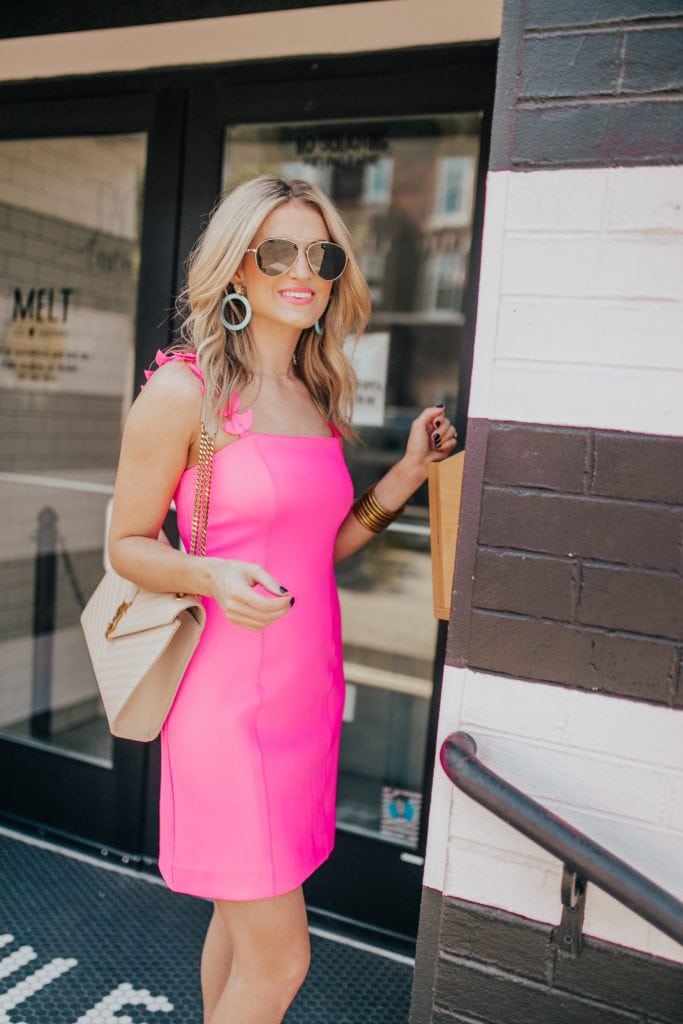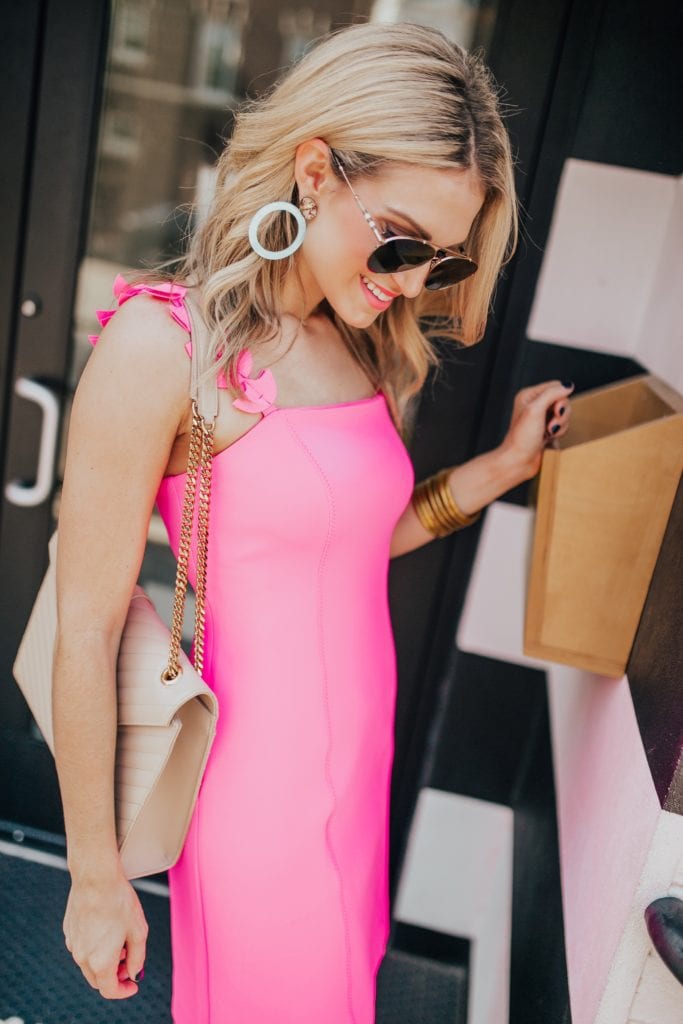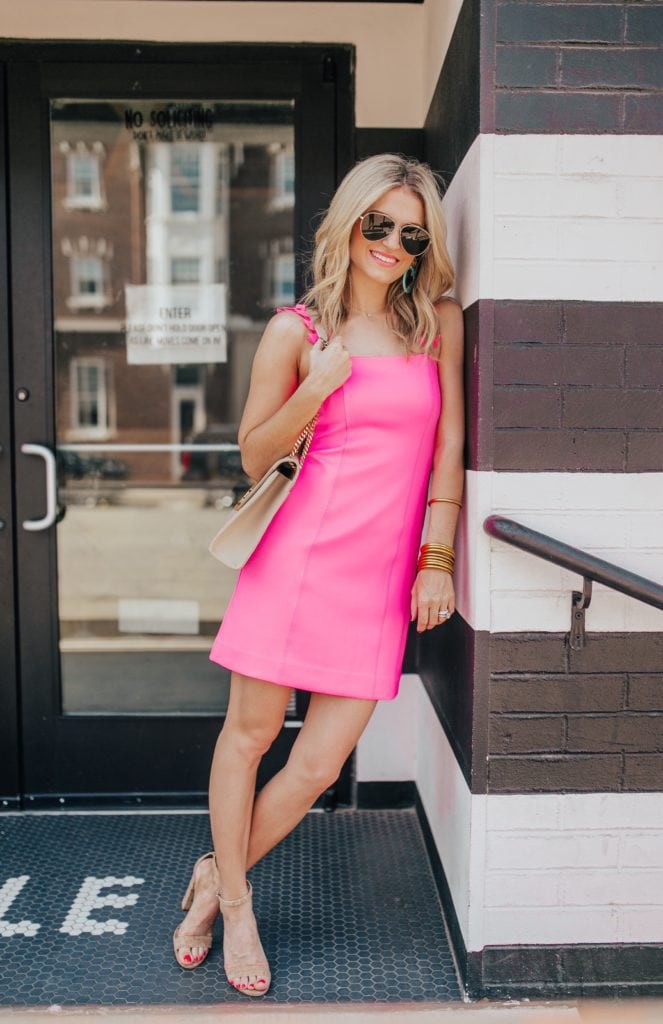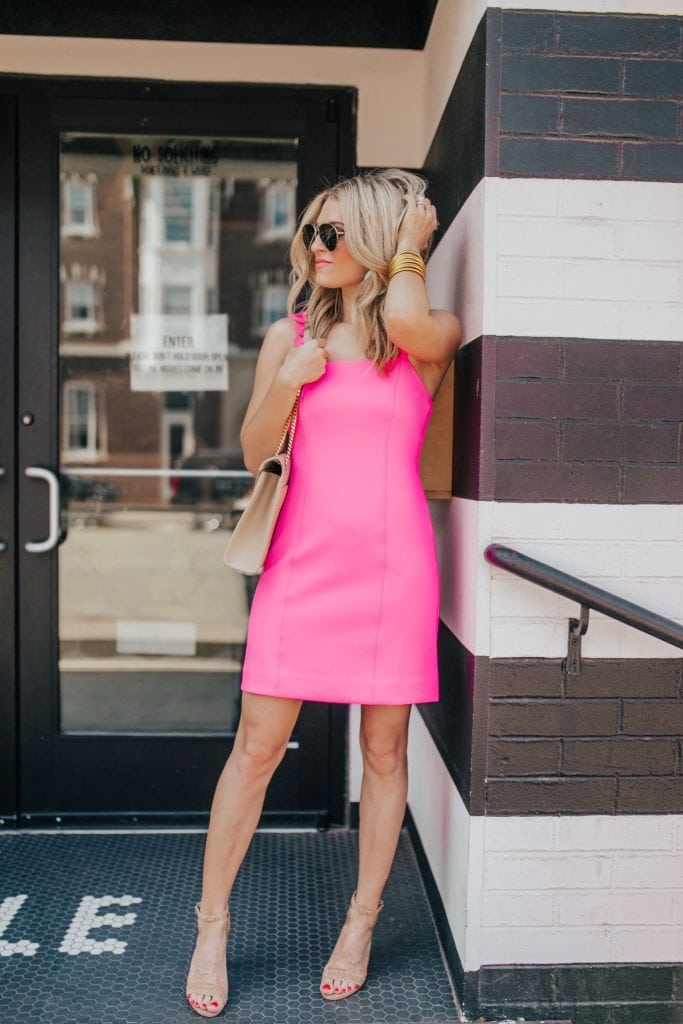 I've never met a shade of pink I didn't like. In fact, when my little sister was at camp one year during high school she asked us to redo her room. She's more of a neutral gal, but in my heart, I just thought, "If I paint it pink, she'll love it!" My sorority sisters came over, we painted the room pink, threw a Lilly Pulitzer duvet on the bed and we were beaming with pride. I mean, I really thought I was sister of the year. I promise I had good intentions here. 😉
She came home, faked a good TLC Trading Spaces excitement and I thought I'd just made her life. Come to find out she hated it, hates pink, but lived in the room for a few years without saying anything. Once she broke the news to me, I didn't know whether to feel horrible or just crack up laughing. We gave her a blue room after that and it's definitely the family joke now. "Oh, Katey loves pink so much she'll paint your room pink without your consent."
I mean I reallllly thought I was doing her a solid favor.
Now I stick with pink in my wardrobe as opposed to other people's bedrooms. This dress by Lilly is basically the dress of my dreams. That sounds over the top, but I am completely obsessed! I paired it with some cork sandals for summer, and I can't wait to wear this on a date night with Paul, soon! I get that a shade like this can be intimidating, but it makes your skin glow and who doesn't want that in the summer?!
So what about you? Do you love pops of color or are you more of a neutral gal?! What do you want to see on the blog for fall?
In other news, I am on a pilates kick as of late! I started going about 3 weeks ago and have been going regularly each week. My. Body. Hurts. So. Bad. But I'm loving the reformer because it is something I've never done before, so I feel like I have a lot to learn each class. I thought I had so much balance and control, and I'm quickly learning I do not! ha. Do any of y'all do pilates?
Today we are shooting my gift/party closet as I shared a little tour on my Instagram Stories and got some requests to put it on the blog. That room is SO dark, so no clue how this will turn out. But that closet saved me this weekend with paper products and more. 🙂
I hope you all are having a great week!