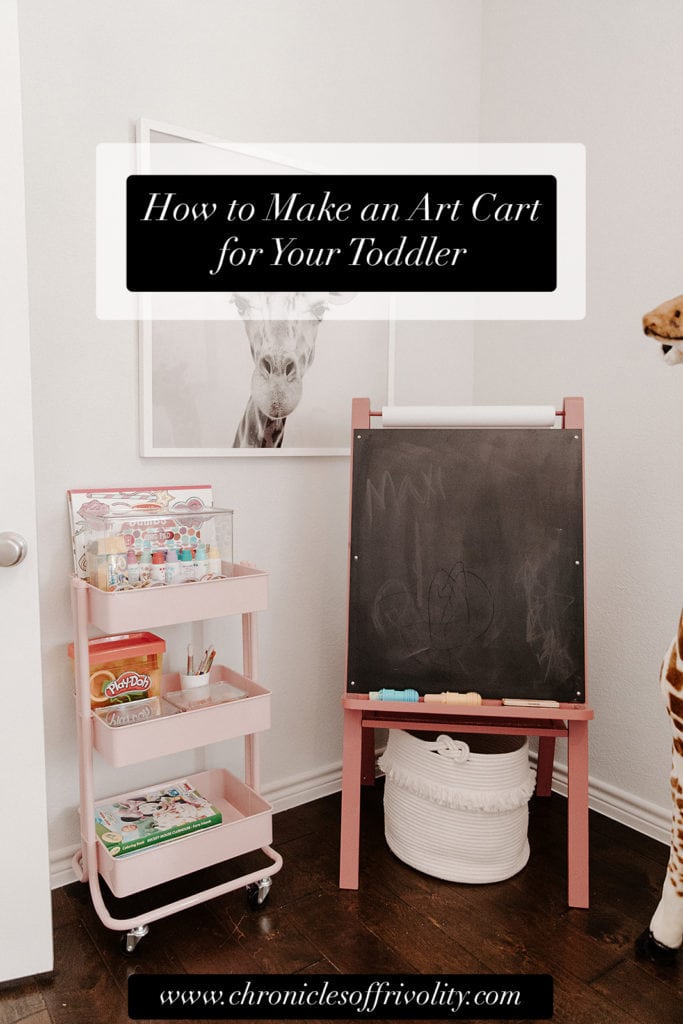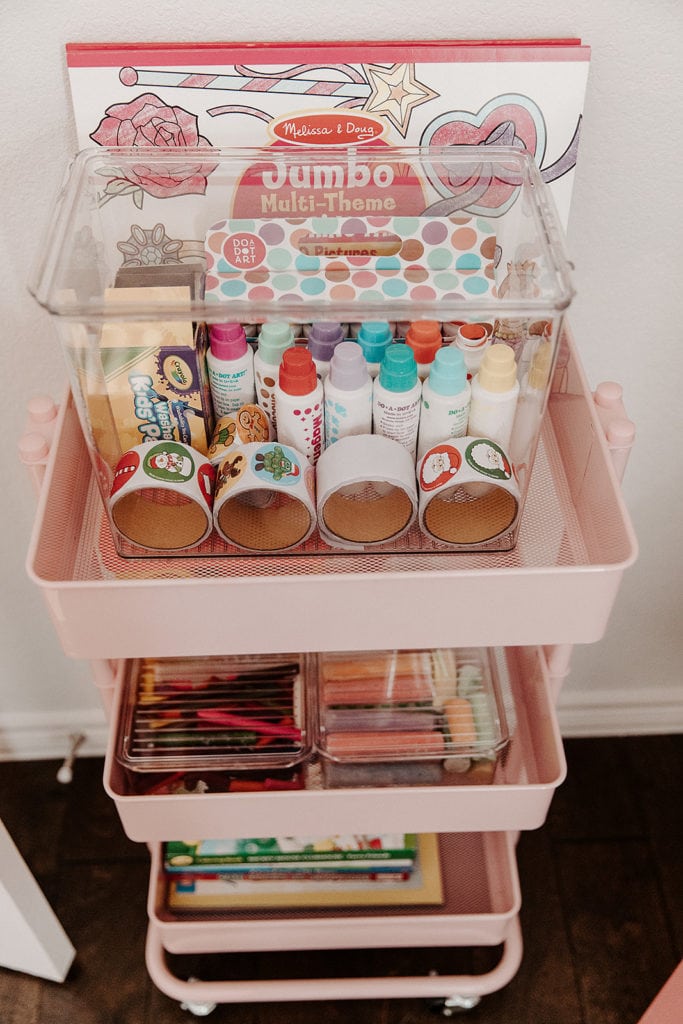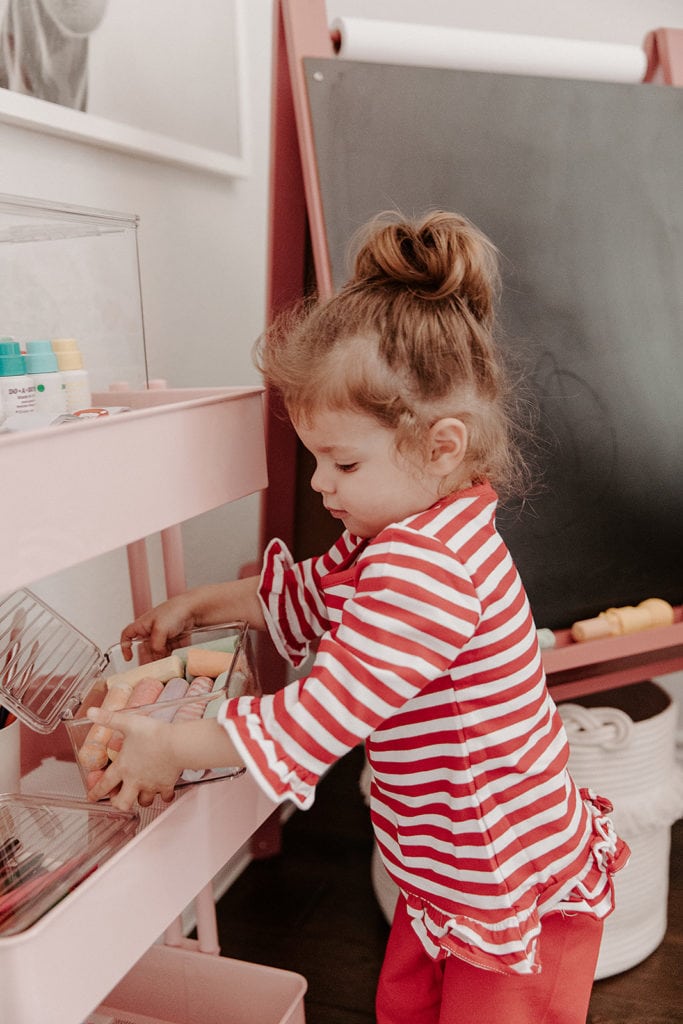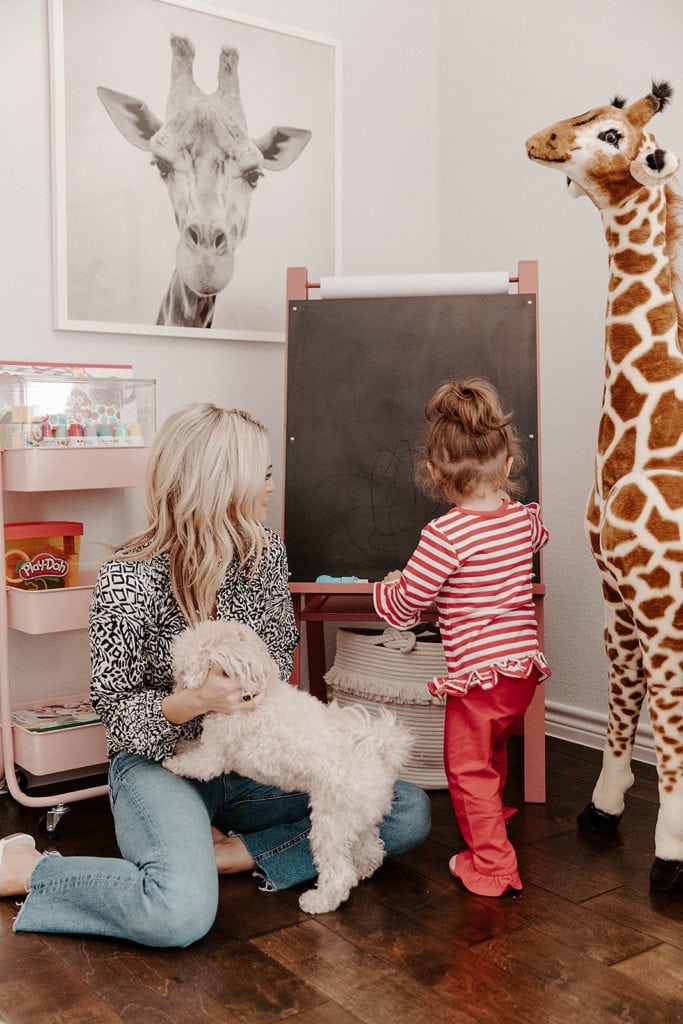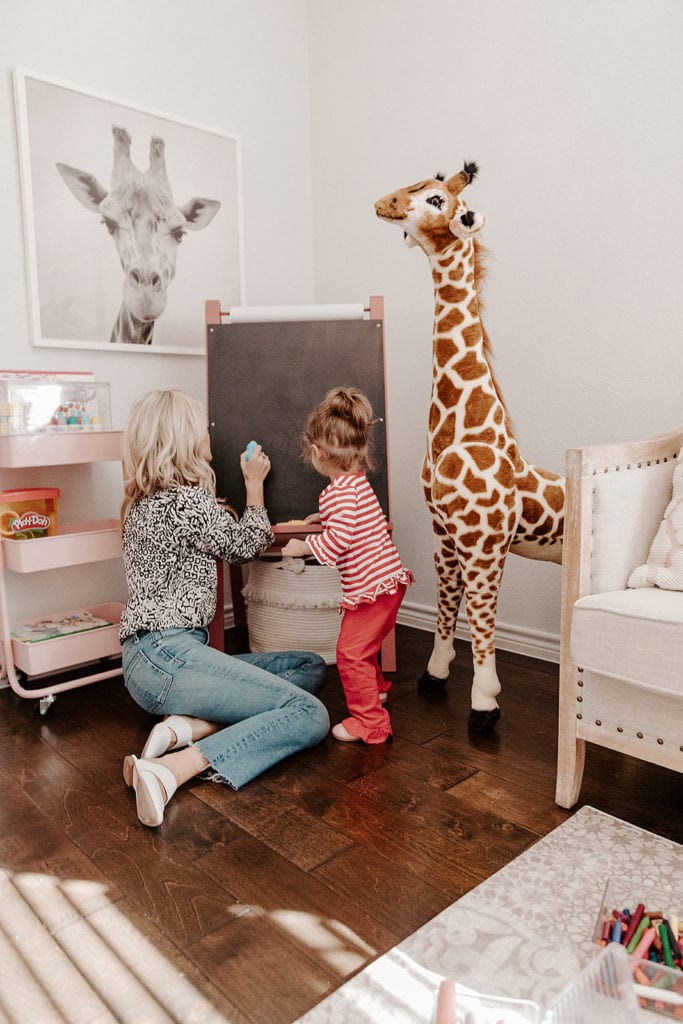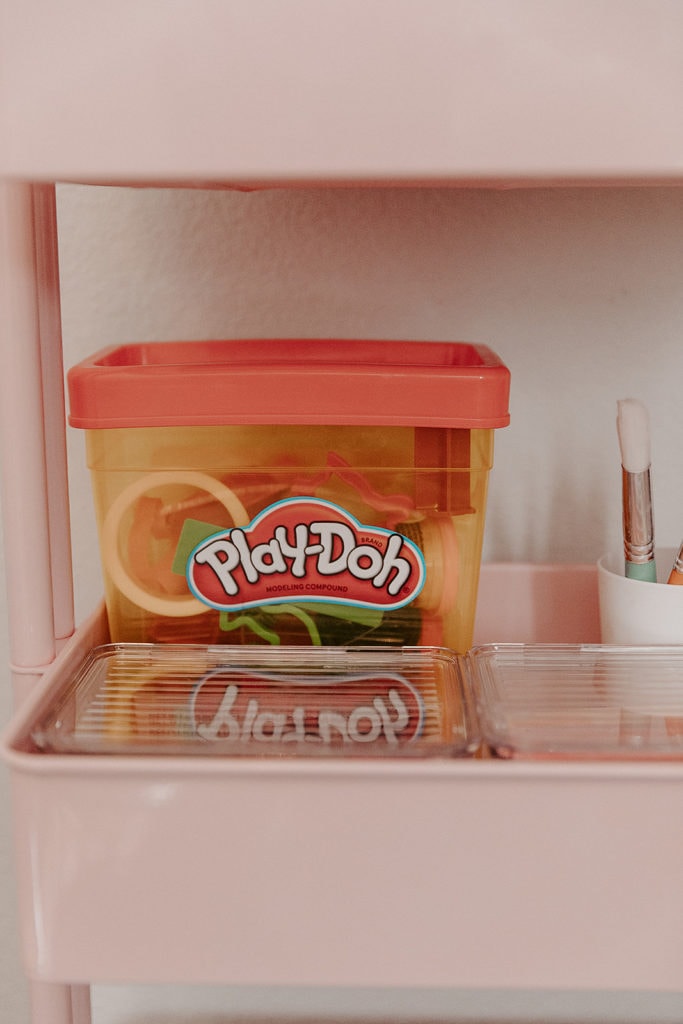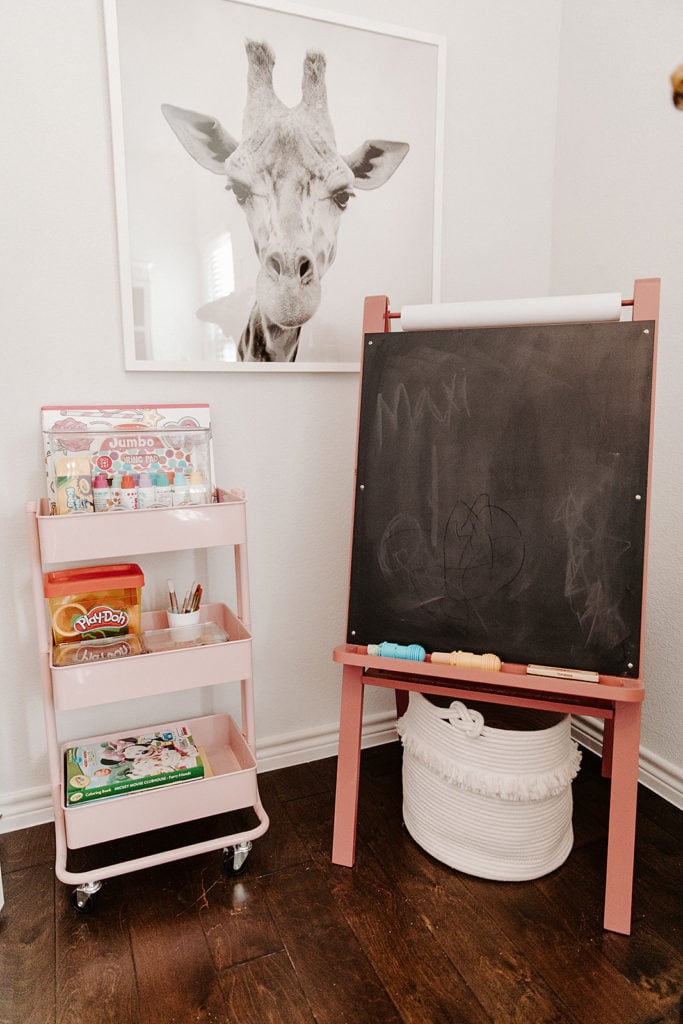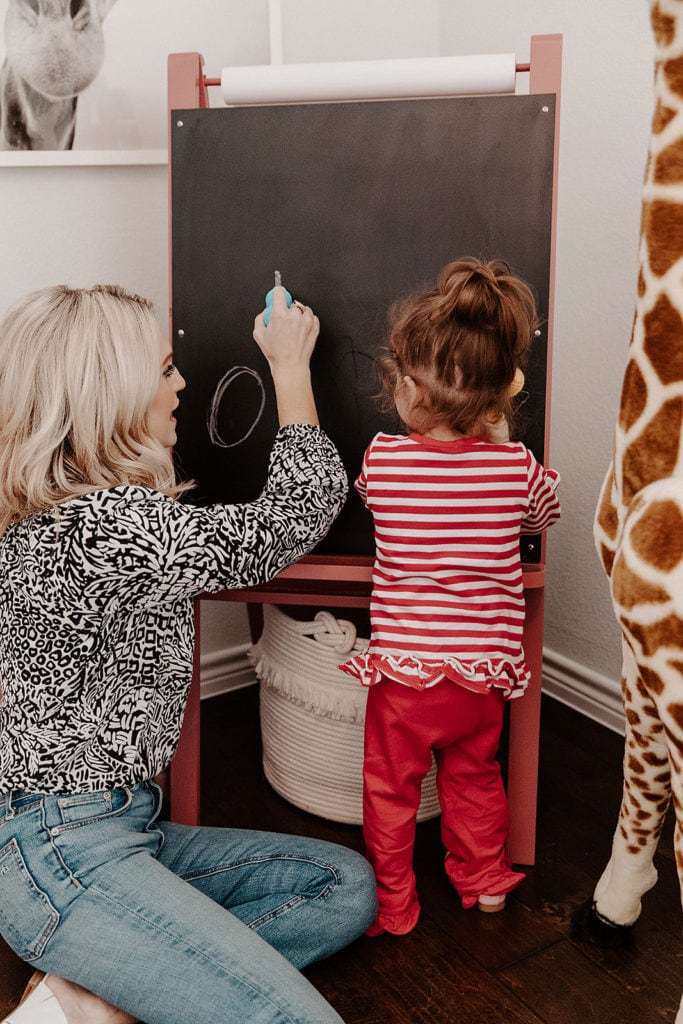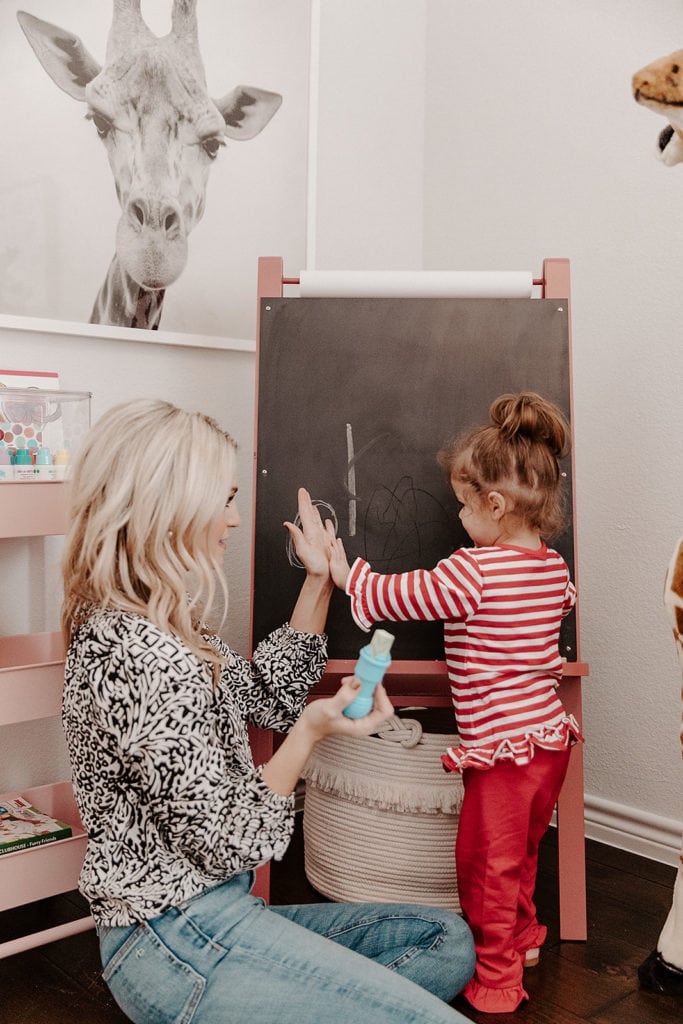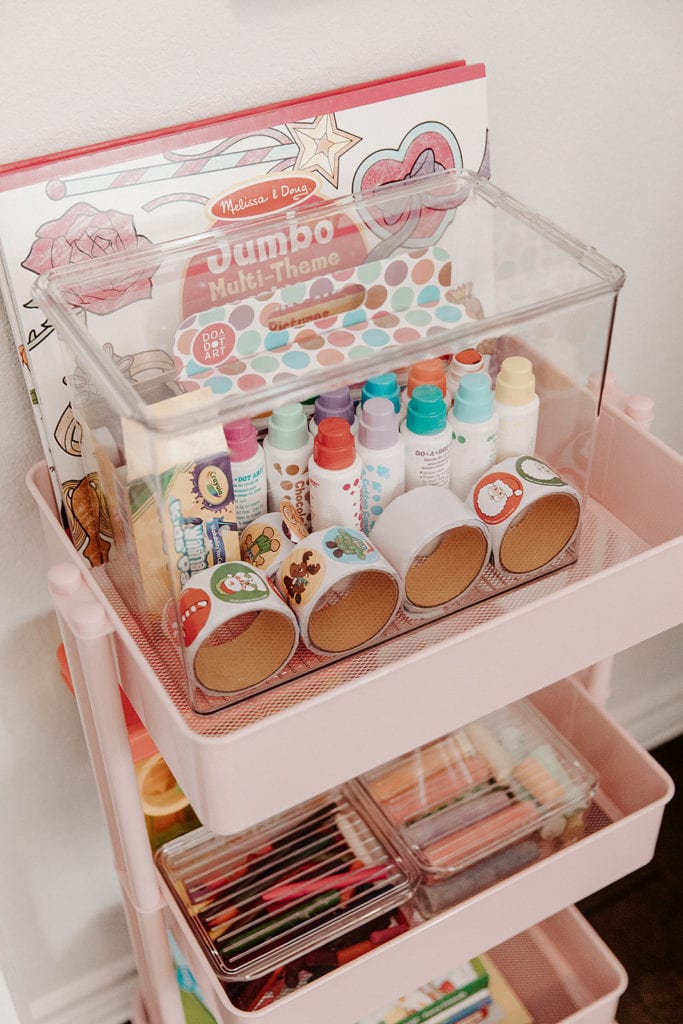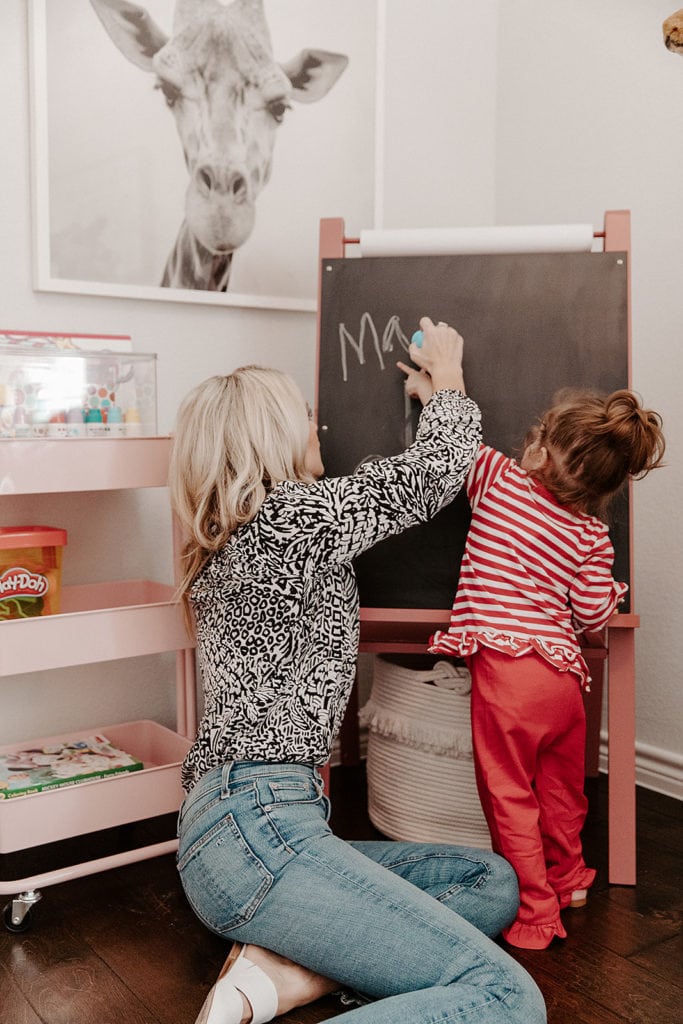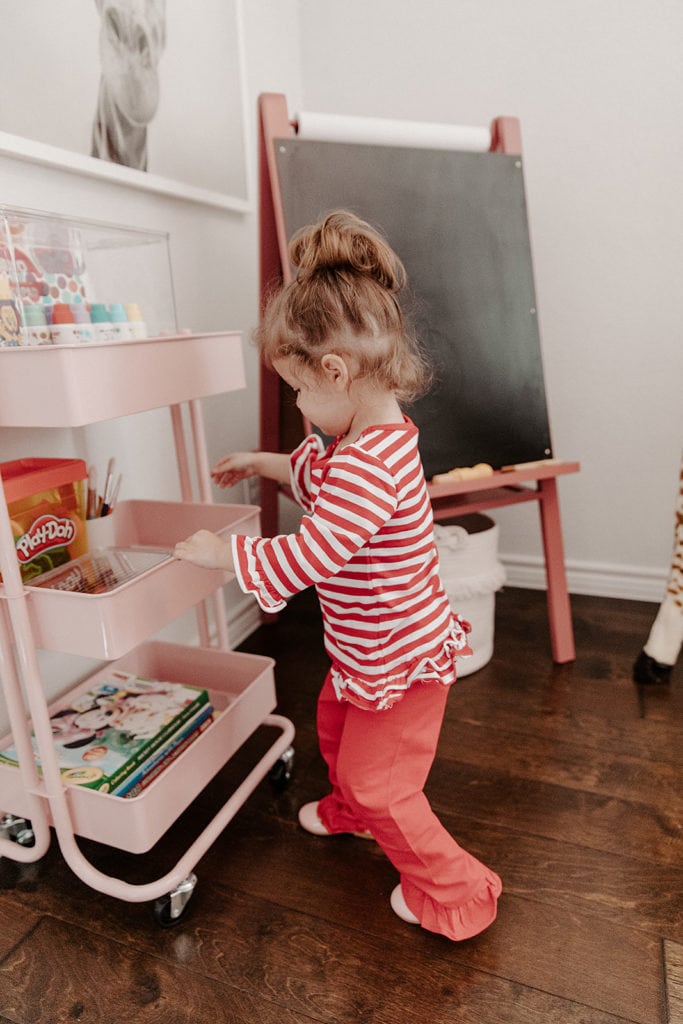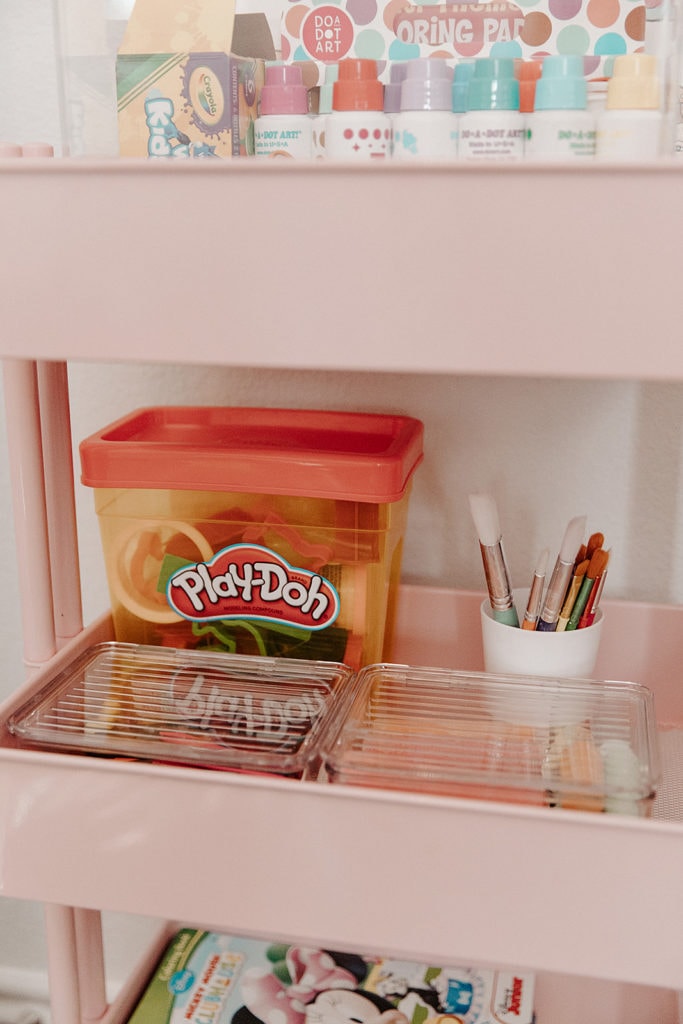 Today we are chatting all about how you can make this art cart for your toddler! This cart has to be one of Maxi's favorite gifts from Santa and it's probably my favorite gift because she truly uses it for hours on end. It's simple, keeps things tidy, and she can get what she needs as well as put the supplies back! The clear boxes have really helped her learn how to put things away since she is able to sort crayons vs. chalk vs. paint.
So why am I an advocate for an art cart?! Do you *really* need another item in your house for your toddler? Of course not, but I've got to write this love letter blog post to express how much I love this thing.
Prior to Christmas, I was finding crayons under the rug, Play-Doh in my closet, and coloring books in the laundry room. Paul and I would try to clean up quickly each night and between grabbing crayons to take to restaurants and the sort, we found that nothing had a place. I'd heard of moms making art carts, so I thought I'd try my take at it.
While we have only had this in her playroom for a few weeks, it has really made cleaning up at night take 5 minutes. I just throw the items in the clear bins and Maxi can help, too. She always wakes up in the morning and goes right to her chalkboard and loves to doodle while we make her breakfast.
I'll break down how you can make this for your toddler, too!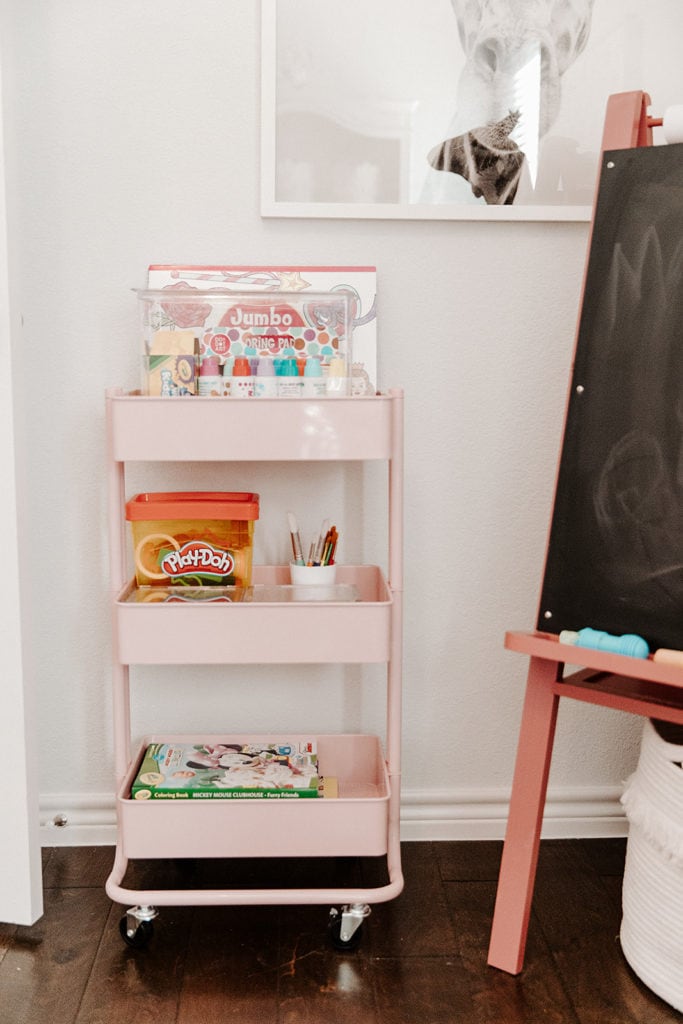 Our exact art easel sold out, but I found a lot of these on Amazon or you can shop some below, too.

If you have an Ikea next to you, I know they have carts like this for $29, but I found ours online for the same price. I posted the other color options below, so you can pick a fun color to match your little one's space!

Top Row: The top row is for her sticker books, which I always find at Homegoods! They truly have such a great selection of sticker books and books for kids. Then I took this large clear box to organize her dot art and other paints. Santa also brought her these stickers which we keep in the top row.
Middle Row: In the second row, I store her Play-Doh, paint brushes, crayons, and chalk. I got these clear containers for her crayons and chalk and they are my favorite part of the whole set up!
Bottom Row: The bottom row is where I keep construction paper for paint and coloring books for her crayons.
Shop Art Cart Supplies

Let me know if you make this for your little one!