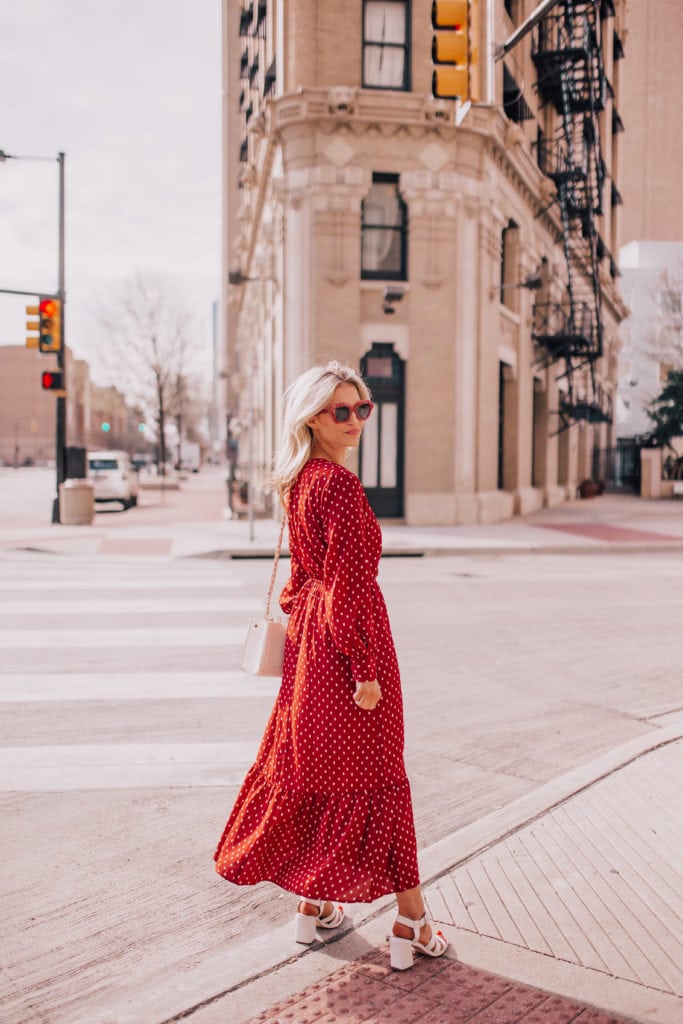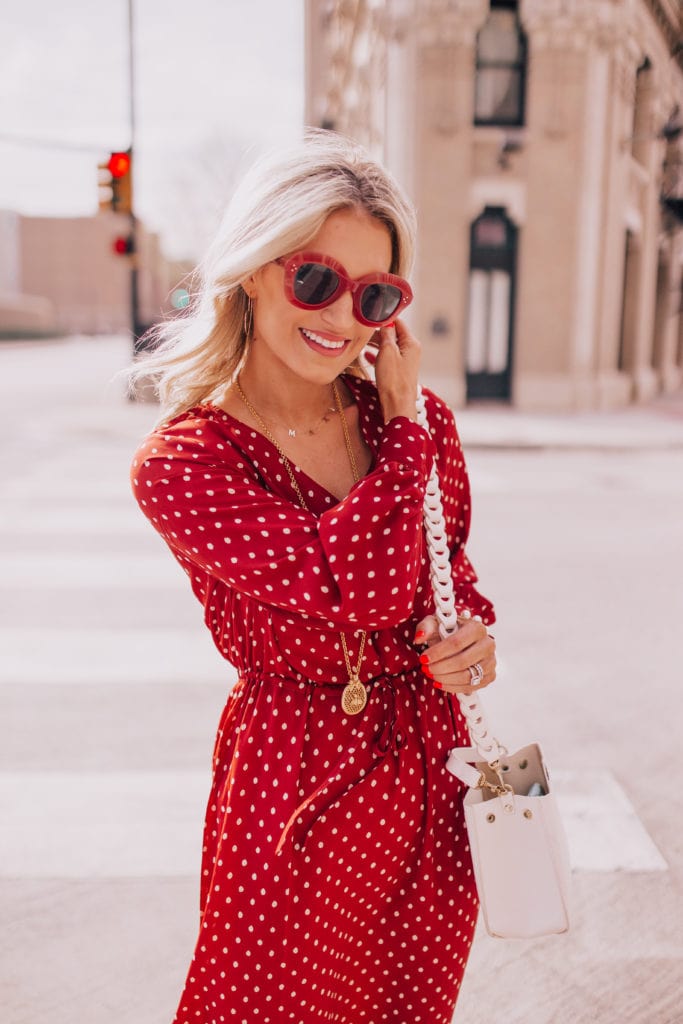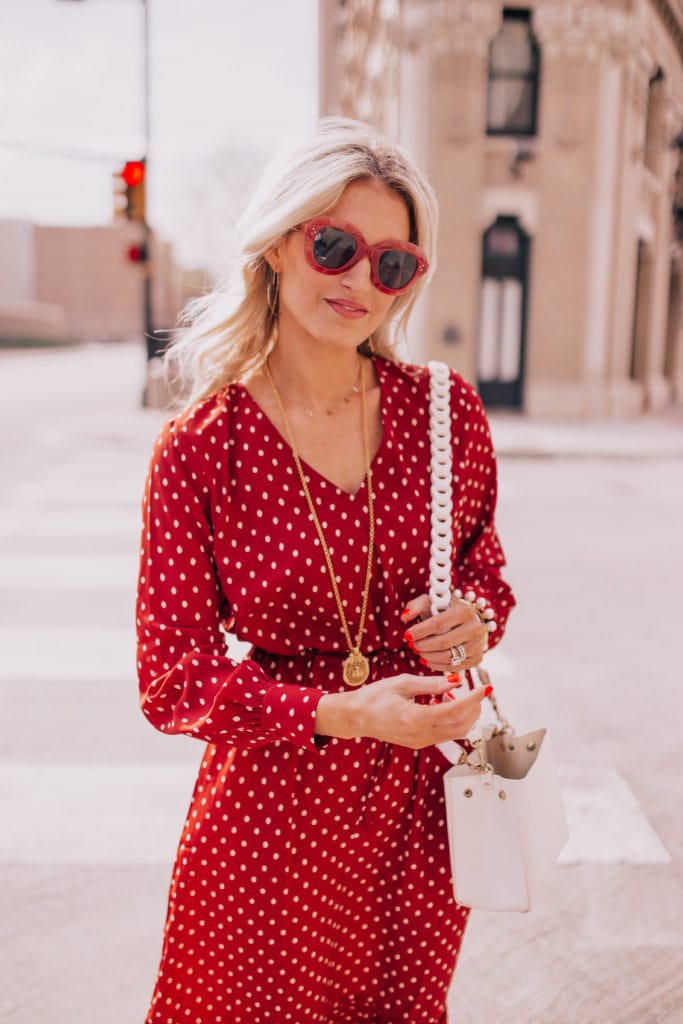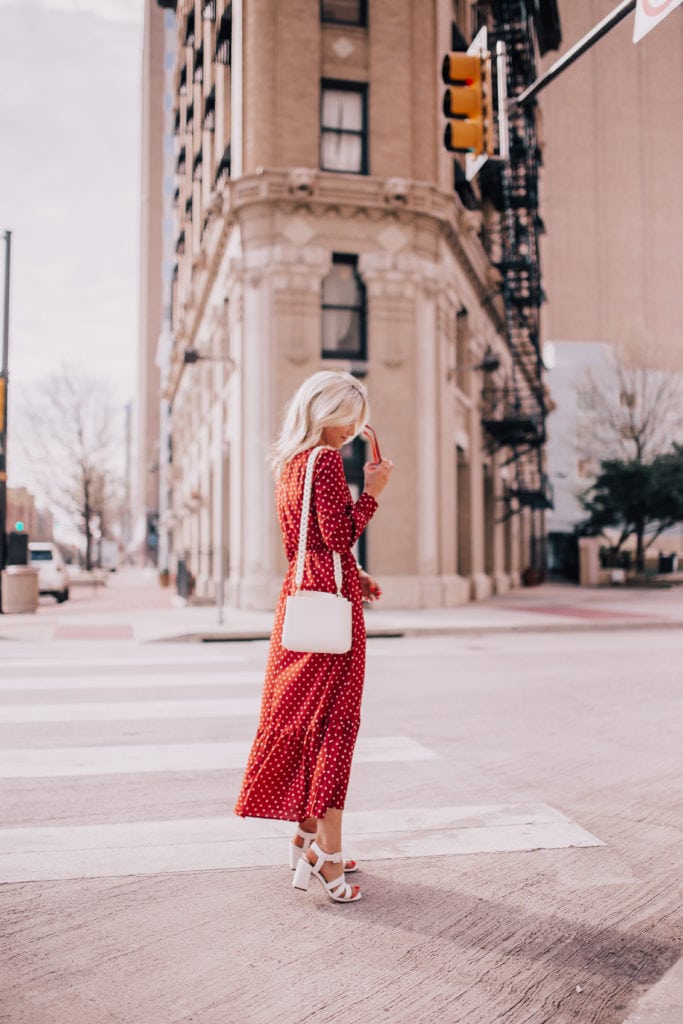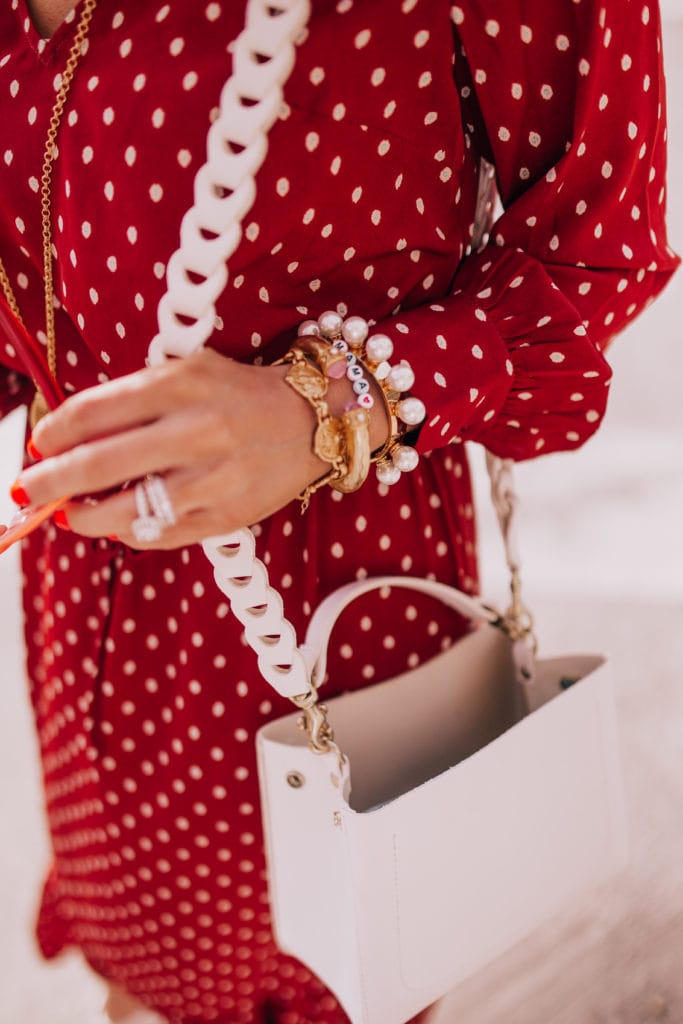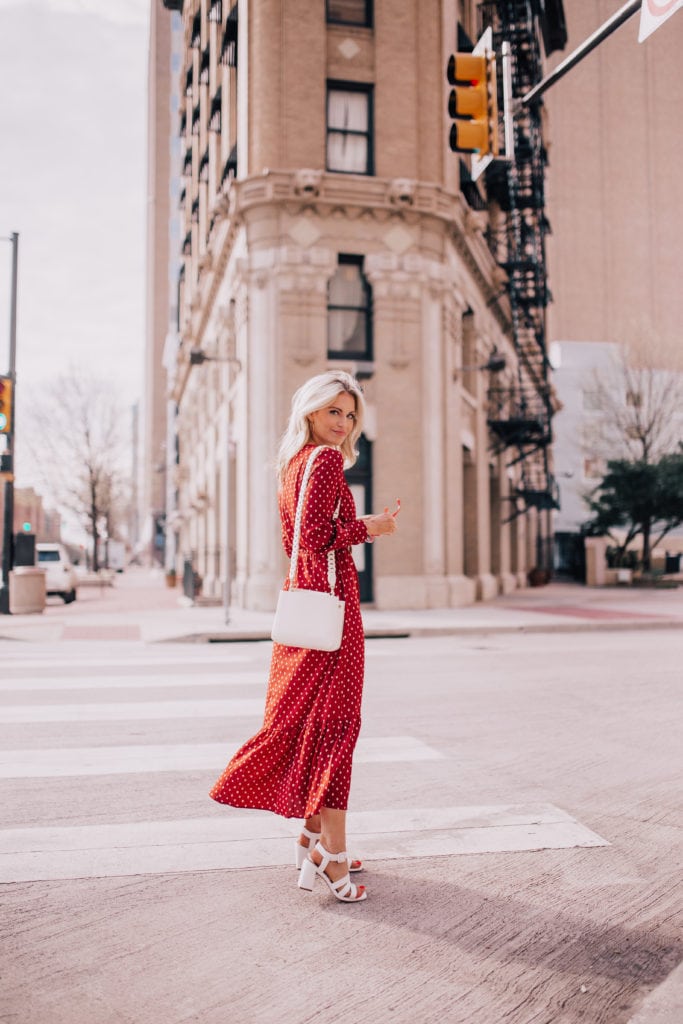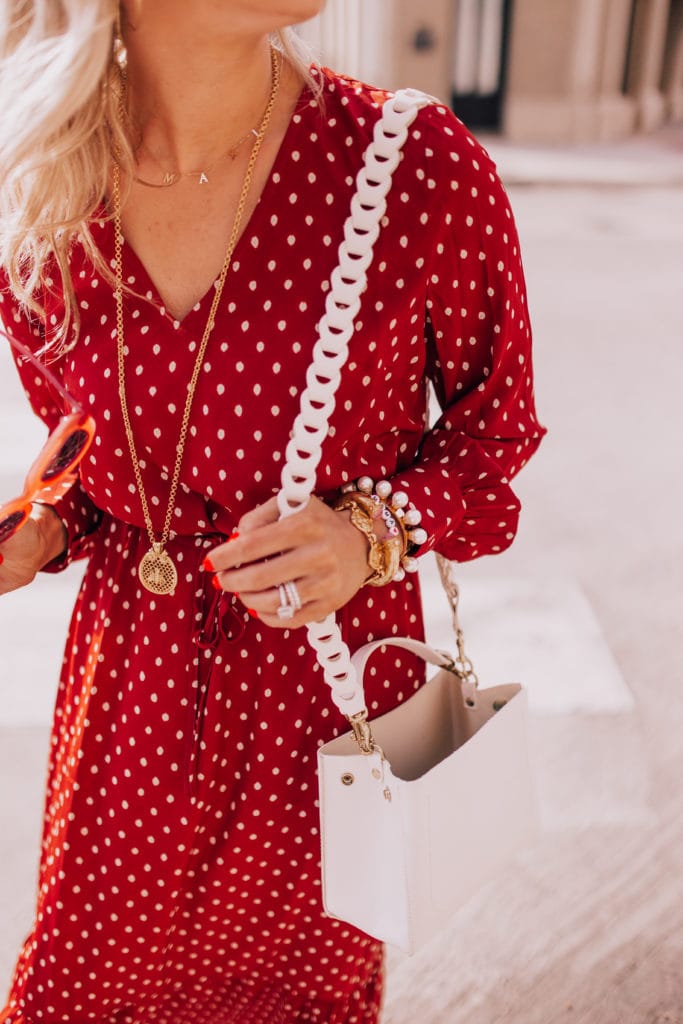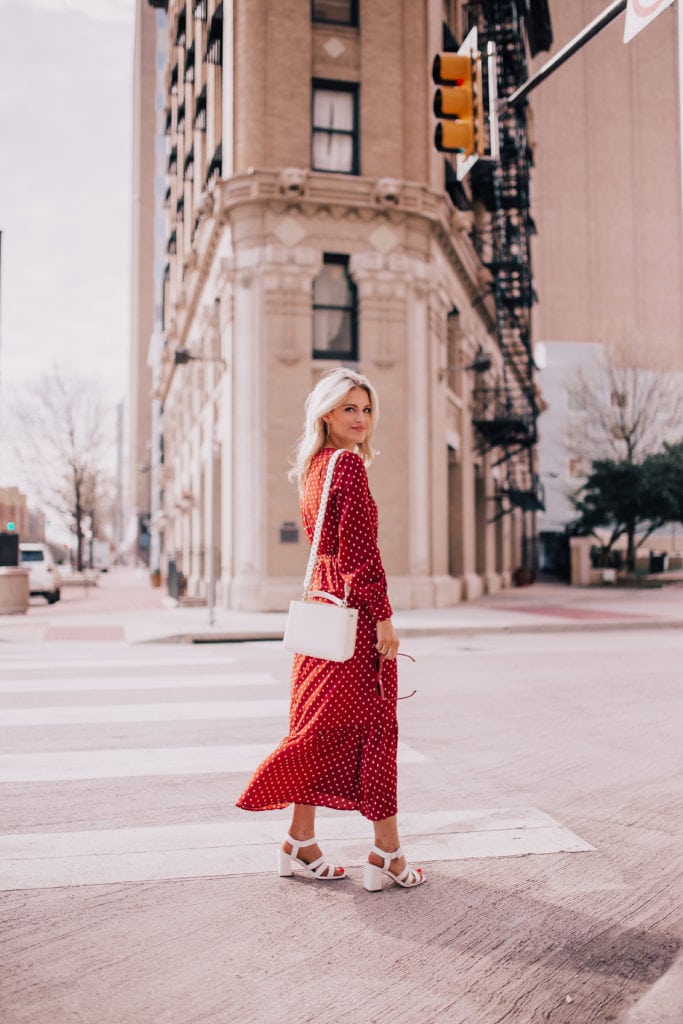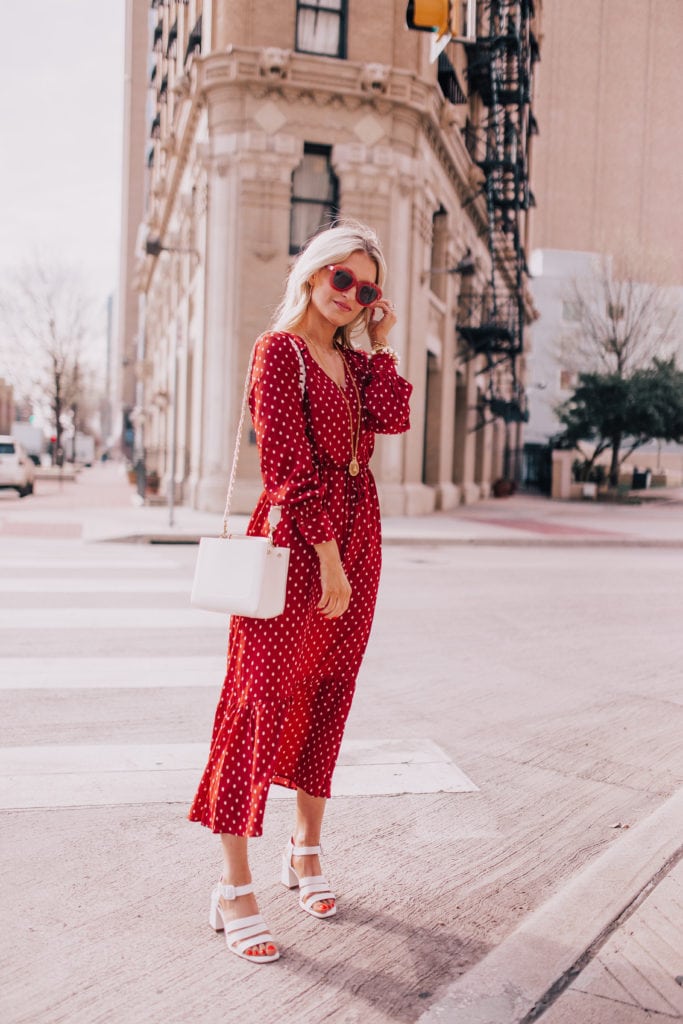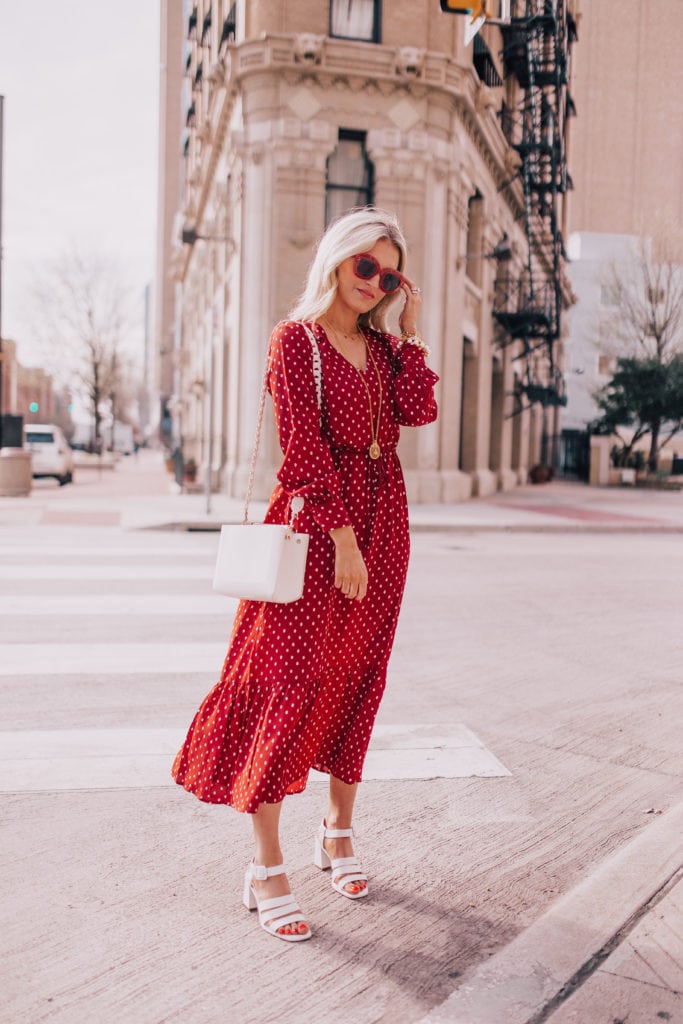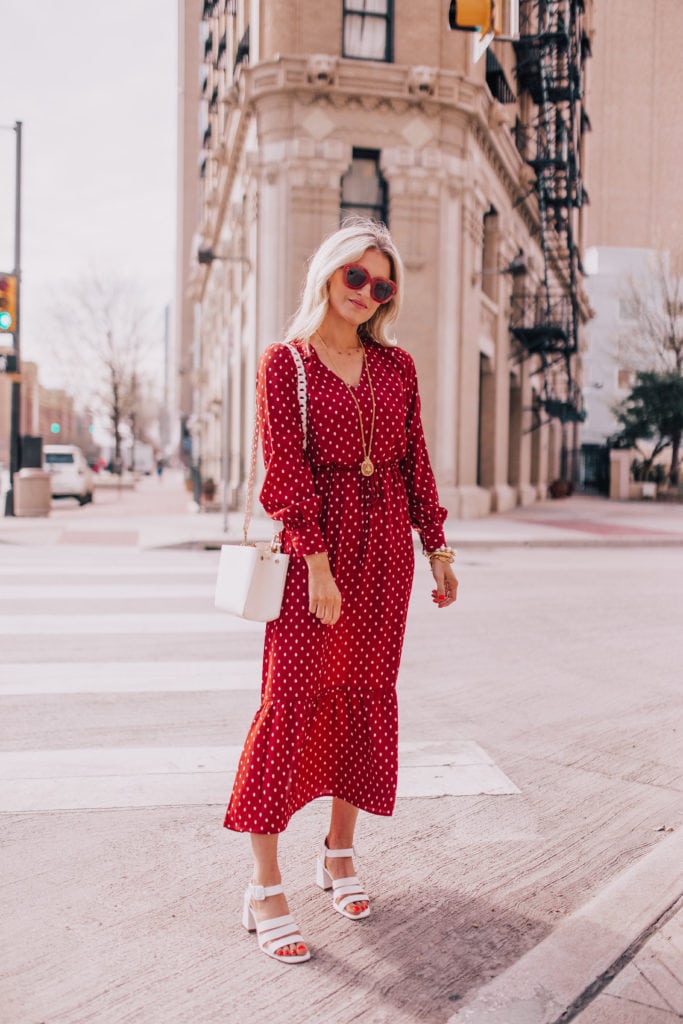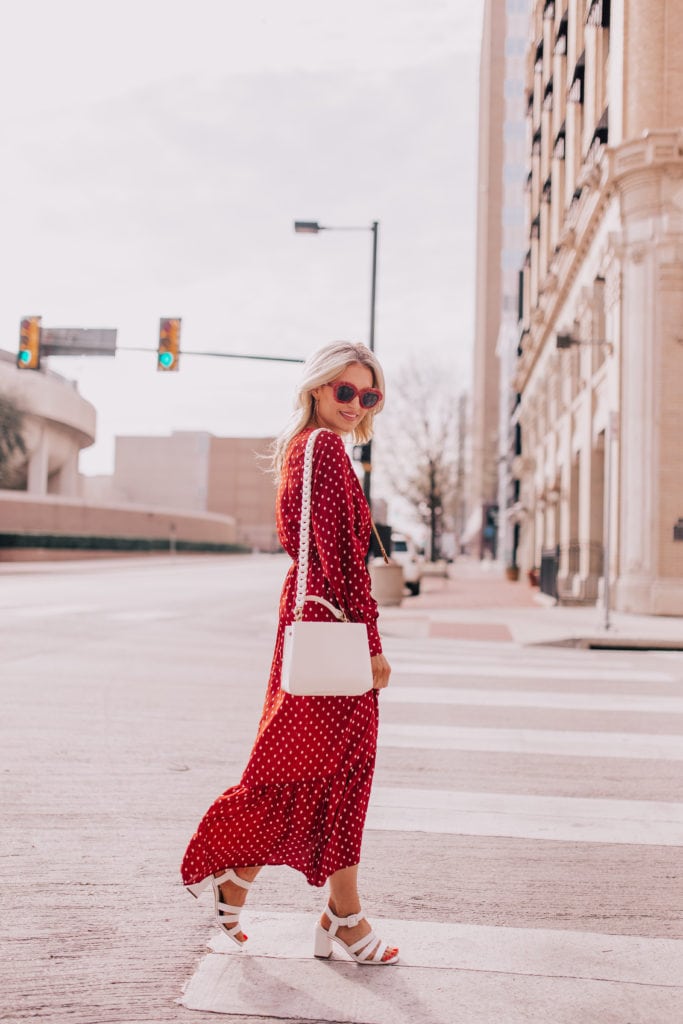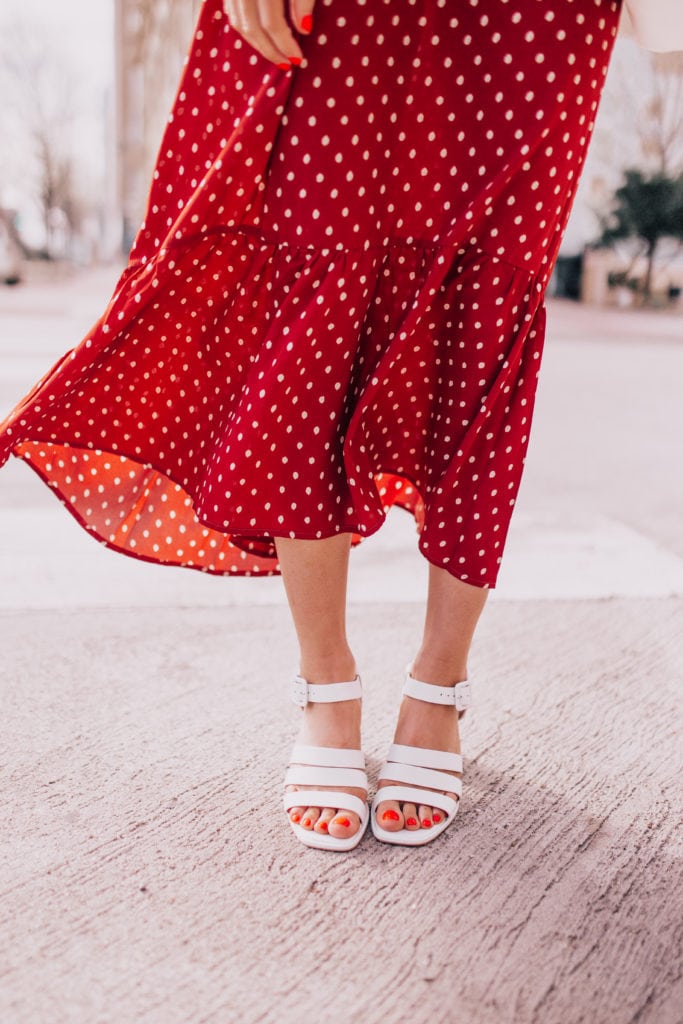 It feels so lovely to be sharing outfit photos again! I go through such a lull in styling from January to mid-March just due to the cold. I either brave the temps and take a coat off and look miserable in photos or I think, "Why share a sweater when we are sick of winter?!"
So to celebrate spring weather [and Friday!] I'm sharing this little $59 retro polka-dot dress that recently found its way into my closet. The color and style is one I don't traditionally gravitate towards but I truly loved it. It felt like such a special dress I could never tire of.
A few things to note: this dress is generous in sizing as that is the style! There is a tie at the waist, but next time I may try it with a belt up high. It's meant to be more conservative and less fitted, think free people fit but more retro! It's a little hard to tell because it was SO windy shooting these photos, but I wanted to make that sizing note. The dress was going in between my legs and blowing and just looked a bit silly while shooting, but I didn't even care because it was SUNNY AND 65!
The rust hue pairs beautifully with white accessories for spring, so you can brighten this up throughout the summer.
I hope you have the best weekend!