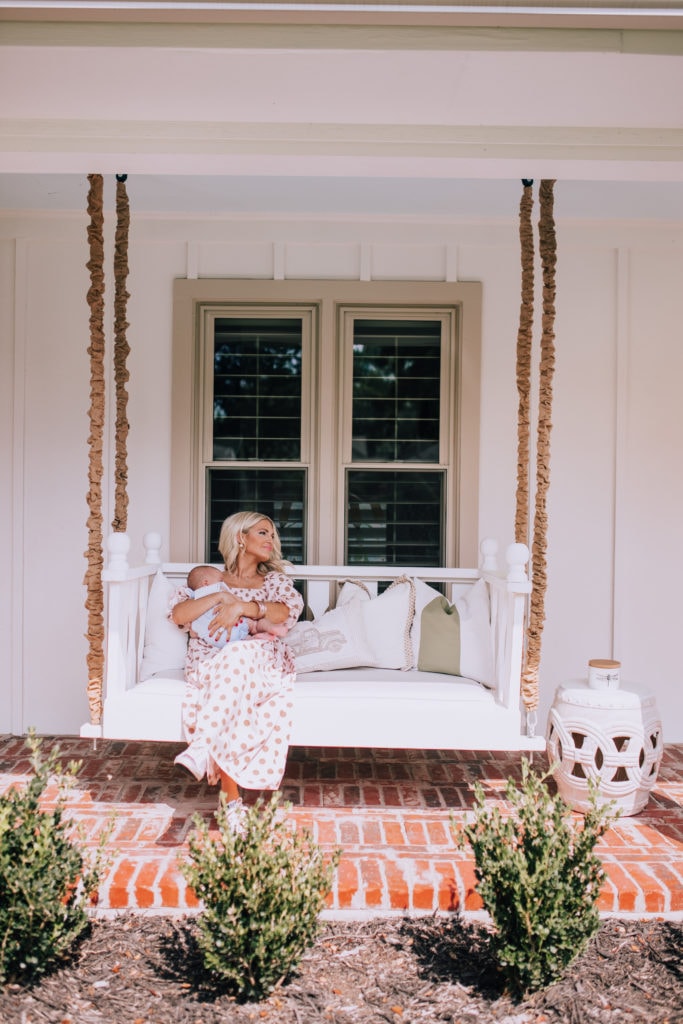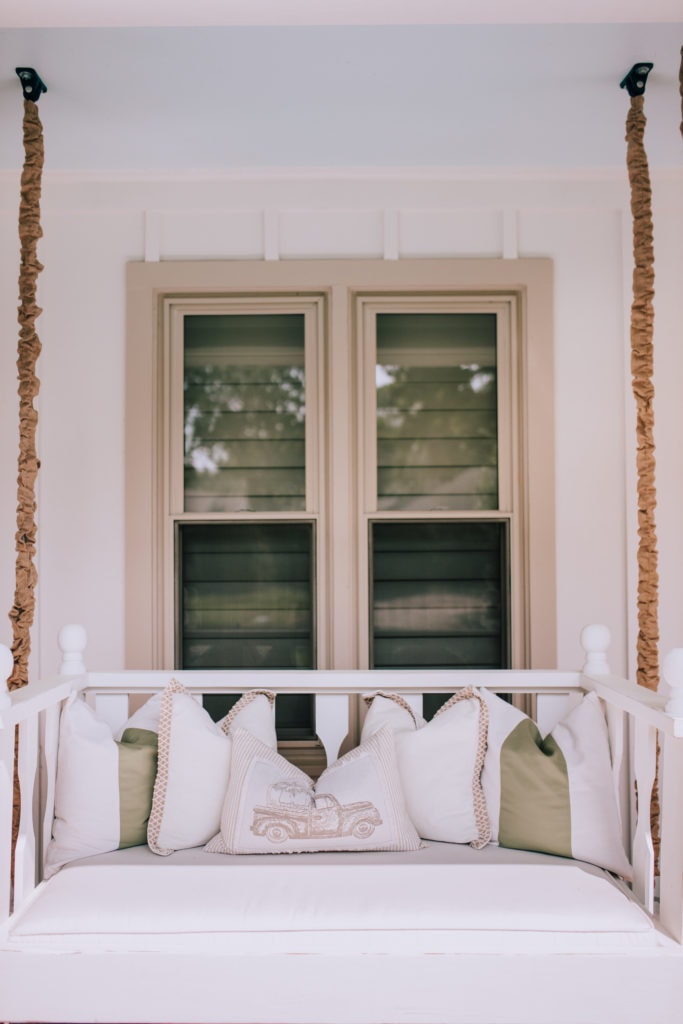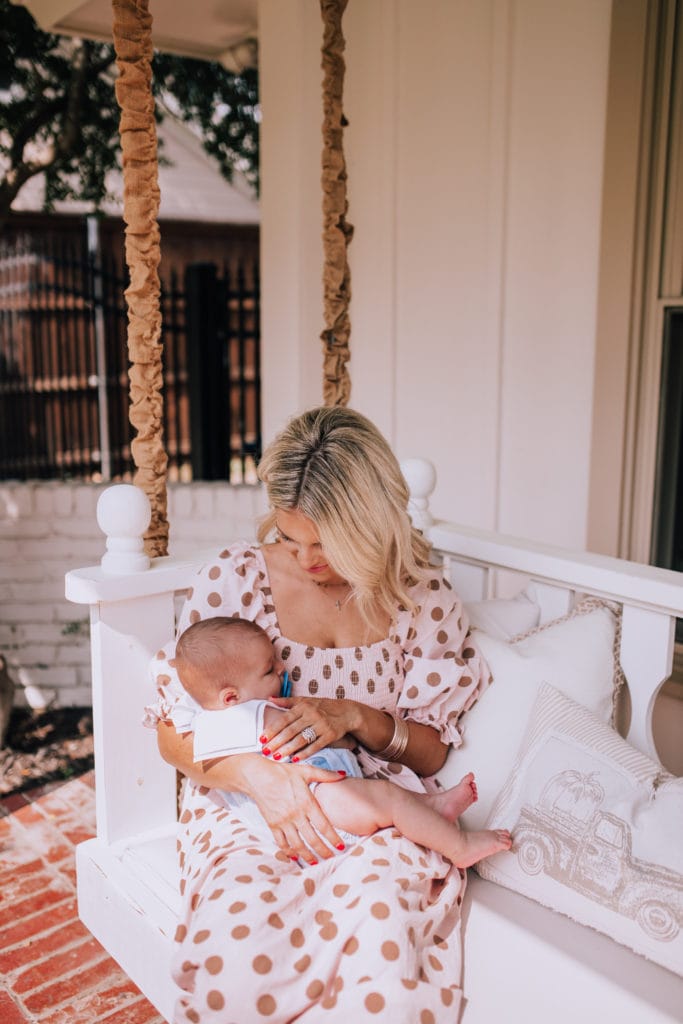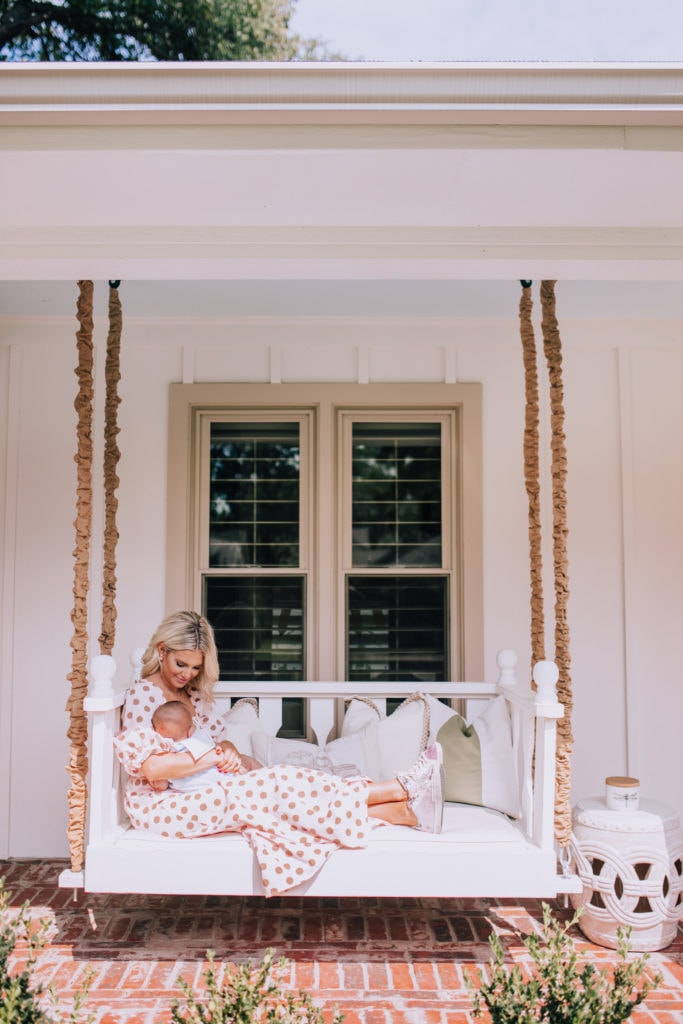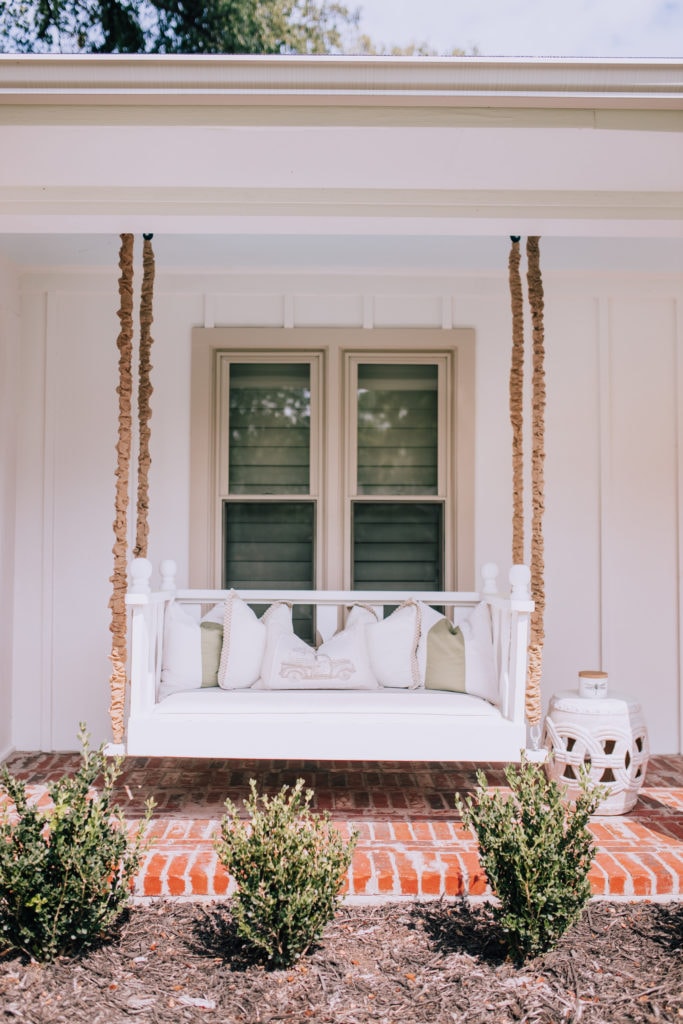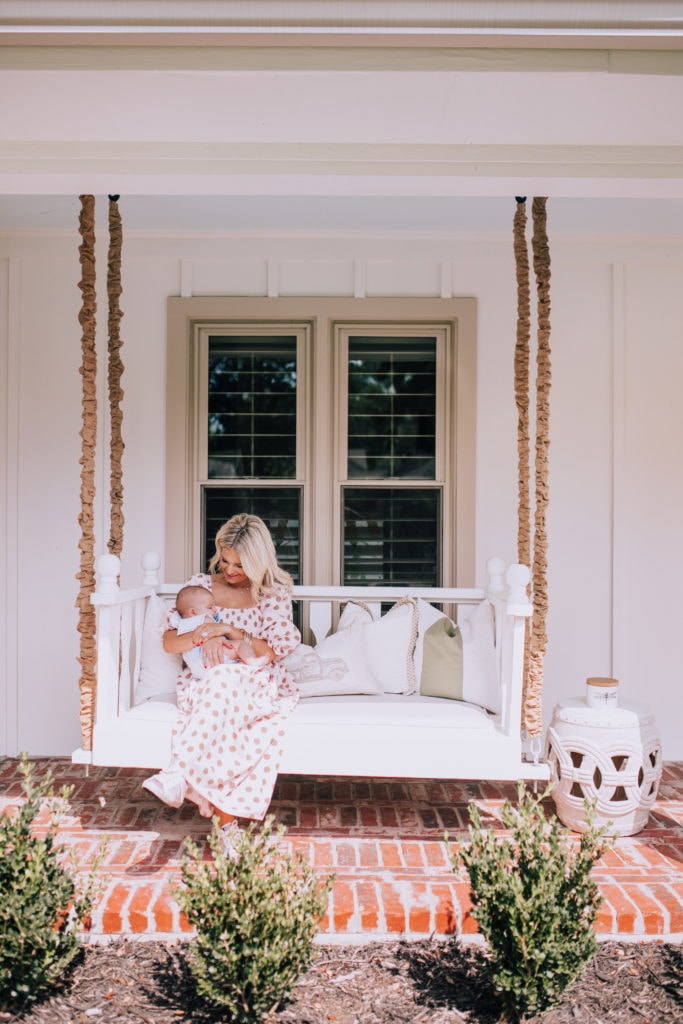 Is a sign of adulthood when you get more excited about curb appeal than you do about something for the wardrobe? Landscaping, wreaths, projects here and there make my heart skip a beat. But one thing I had always dreamed of having? A porch swing. This was the first place we have lived where a porch swing would actually work and from the moment we looked at this home, I wanted one. I'd looked online for the past year, but nothing felt all that special. Nate and Lane reached out to introduce themselves a few months ago, and I immediately said, "This is what I've been looking for!"
They make a lot of the porch swings you see in 30A- my favorite place in the world. I have a blog post on it here! We went with the Oxford Swing which was the perfect size for our porch. We have it in the twin size. Under "accessories" you add your mattress and hardware- but you can also e-mail them for ideas. The pillows I have are from Little Design Co. and a Homegoods run.
I wanted to share these photos rocking Harry, because it's definitely one of those spaces in my home I have envisioned since long before I had children. I can't wait to swing Harry on this while Maxi plays in the front yard in the leaves this fall. On Saturday morning, Maxi was eating donuts on the swing with us, and I just kept thinking, "This is IT in life." You know those moments you have where you are blissfully happy and think you'll always look back on it? An incredible job offer. Reuniting with college friends. Hugging your grandmother's neck when you haven't seen her in a while. Seeing a positive pregnancy sign. This felt like one of those moments that will fill my memory piggybank for a lifetime.
This year has been hard for us all. I won't have you fooled thinking my life is a bundle of blissfully afternoons. 😉  I have my share of tears over anything from COVID decisions to how different life is. My poor husband has listened to each and every tear and worry on mothering in a pandemic that realistically, won't just go away. But sometimes you get such a gift in the form of a moment on a porch swing with your babies. I hope you get one of those sweet moments this weekend, as well, friends! Have a wonderful day!