The Details
In partnership with Walmart. All purchases and opinions are my own!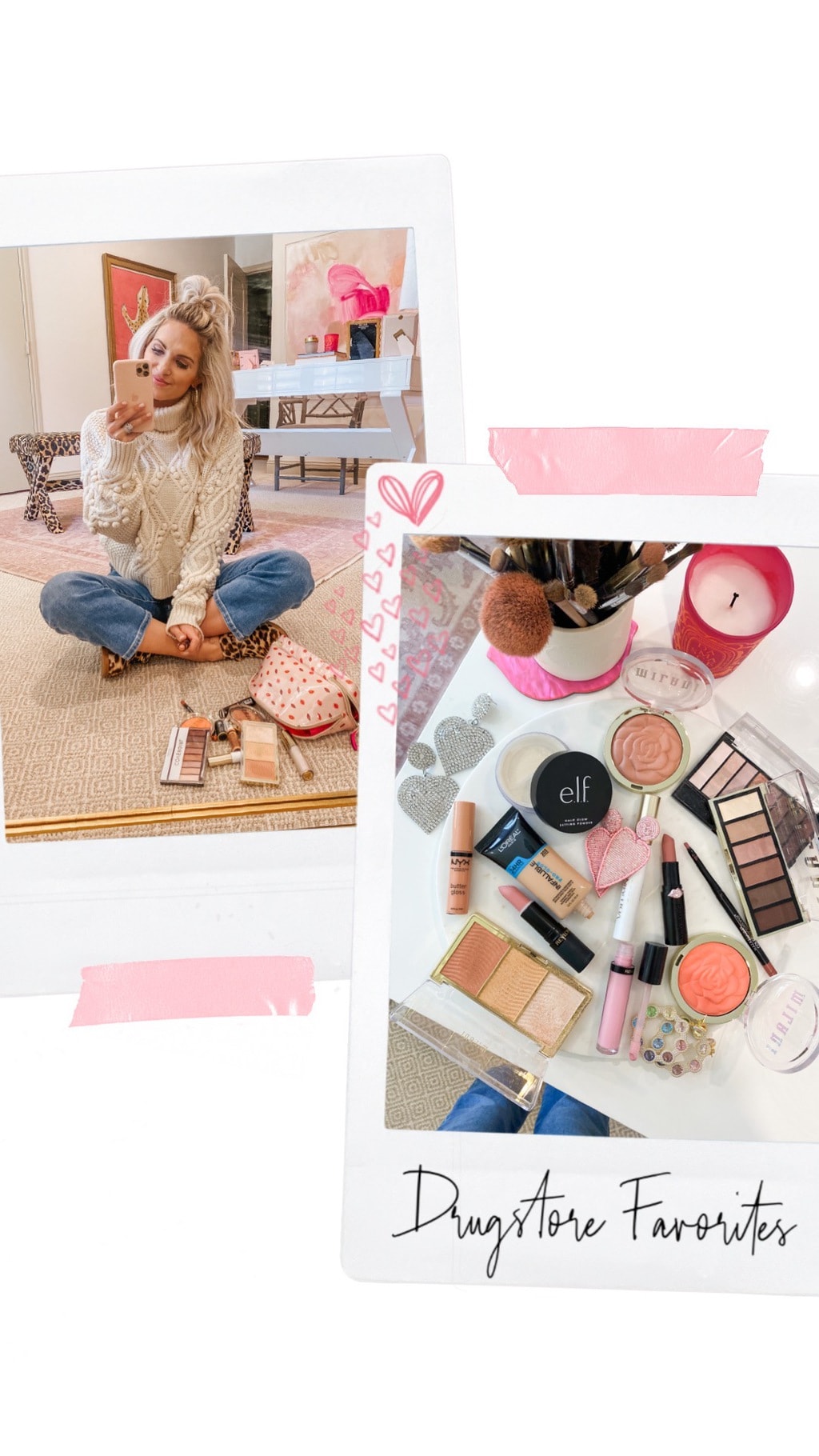 When it comes to the case of drugstore vs. department store brands, there are quite a few arguments to be made for either side. For some products, I can purchase 1 department store brand to 3 or 4 tubes of the drugstore product due to longevity and the need to reapply. And then for other items, the drugstore product has better pigmentation than a luxury brand. All of that to say, we have to remind ourselves to not just buy drugstore because of the tempting price and not just buy department store because we fell in love with the packaging. The payout is in the product.
To help make those SERIOUS makeup bag decisions ;), I'm sharing my favorite drugstore makeup buys. These are products I always repurchase and if it had no label and I had to compare it to a department store brand, I'd truly think it was department store. Some of these products I have a backstock on for fear they will sell out, and one lipstick, in particular, I have yet to share on Instagram for fear everyone will buy it out! haha.
You can purchase all of these products at Walmart which makes them even easier to grab. I'm not sure if you've browsed the Walmart Beauty department online, but they even have a premium section. From one of the best selections of e.l.f. to dermatologist recommended products, they have a great curated selection. Get ready to screenshot a few products because these are my ride-or-die, repurchase all the time, have-to-have drugstore beauty favorites. 

There you have it! This is my tried and true list of drugstore beauty that I will always have on hand or grab while picking up extra diapers. What is YOUR favorite drugstore product for me to try?