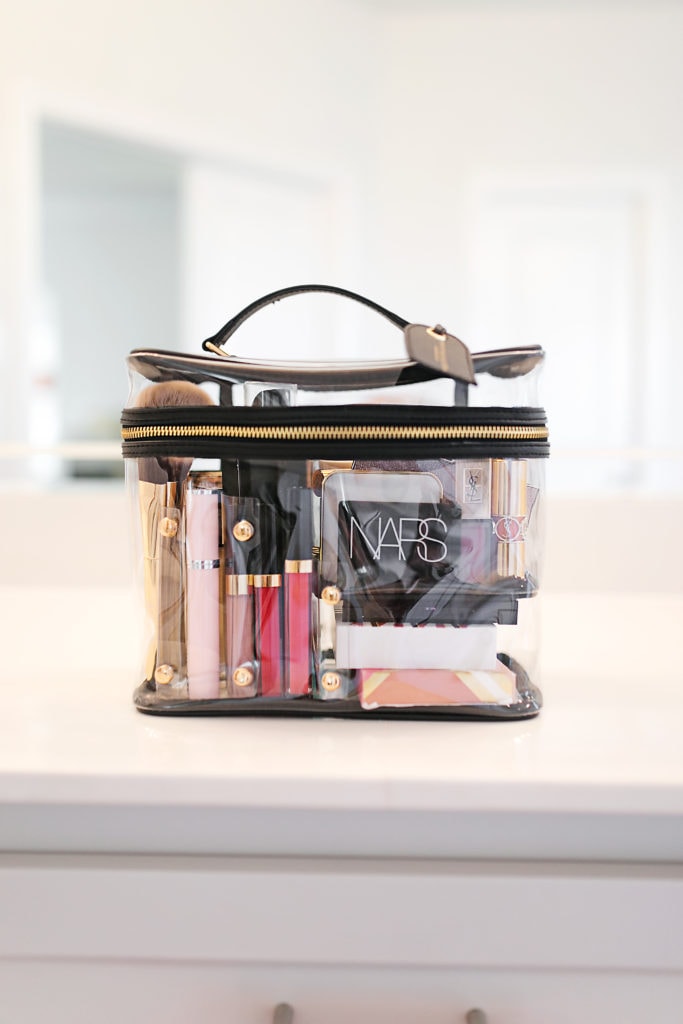 I had a completely different blog post scheduled for today, then I got to test a product and scrapped the entire schedule. You know I'm an organization fiend and I adore any product that houses my items. From my GLAMbox in my bathroom, to my purse organizer I will try any and everything to keep things sorted.
One thing I really enjoy is makeup bags and travel items for your toiletries. First, they come out of necessity. If you're a product hoarder like myself, you need an efficient method for bringing a massive bottle of hairspray with you. Secondly, there's a certain little luxury about travel cases. For most, travel can be a luxury, and if you're going to be in and out of a suitcase for a few days to a few weeks, why not make your organization an added treat?
One thing that always drove me nuts about makeup bags [and I had yet to find a solution to] was the fact that your products do get a bit dirtier while traveling. From makeup brushes dirtying up your palettes to glosses leaking from laying on their side, I've opened my makeup bag one too many times to say, "Uh oh!"
When I saw this new travel case launched, I told my photographer we had to shoot it because I had to do a blog post on it. Remember the Dillard's Dooney?! So many sales associates used to carry these clear bags and as a teenager I envied them. They looked so cute to me! Maybe a little reminiscent of the blow-up furniture phase I had as a tween?! This is the Dillard's Dooney but for your makeup…but better. This clear travel case keeps everything vertical, but also in place. There are vertical dividers that keep your products snug and secure. There's also a separate makeup bag that fits a ton that you place on top of your palettes. Your brushes won't touch anything if you put them on the side of the left divider and that keeps your other products clean.
Another issue of mine is the fact that I can't fit everything. I rarely buy travel-sized products because I don't have to travel that often for work. I stuffed this full [more than the usual amount of makeup I'd bring] and I still had room to spare in the video below. My TULA Toner fits standing up and that's the tallest beauty product I own. You can shop this at The Styled Collection here.
I had to include this in this weeks' frivolity files because it's the coolest little travel bag in my humble opinion. If you can't tell, I'm all about it. I told the brand that I wanted to do a blog post on this and they were so generous to offer COF readers a 20% off discount good through January 31st. The code is: Katey20 at checkout!
Do you hoard travel cases like I do?! What's your favorite?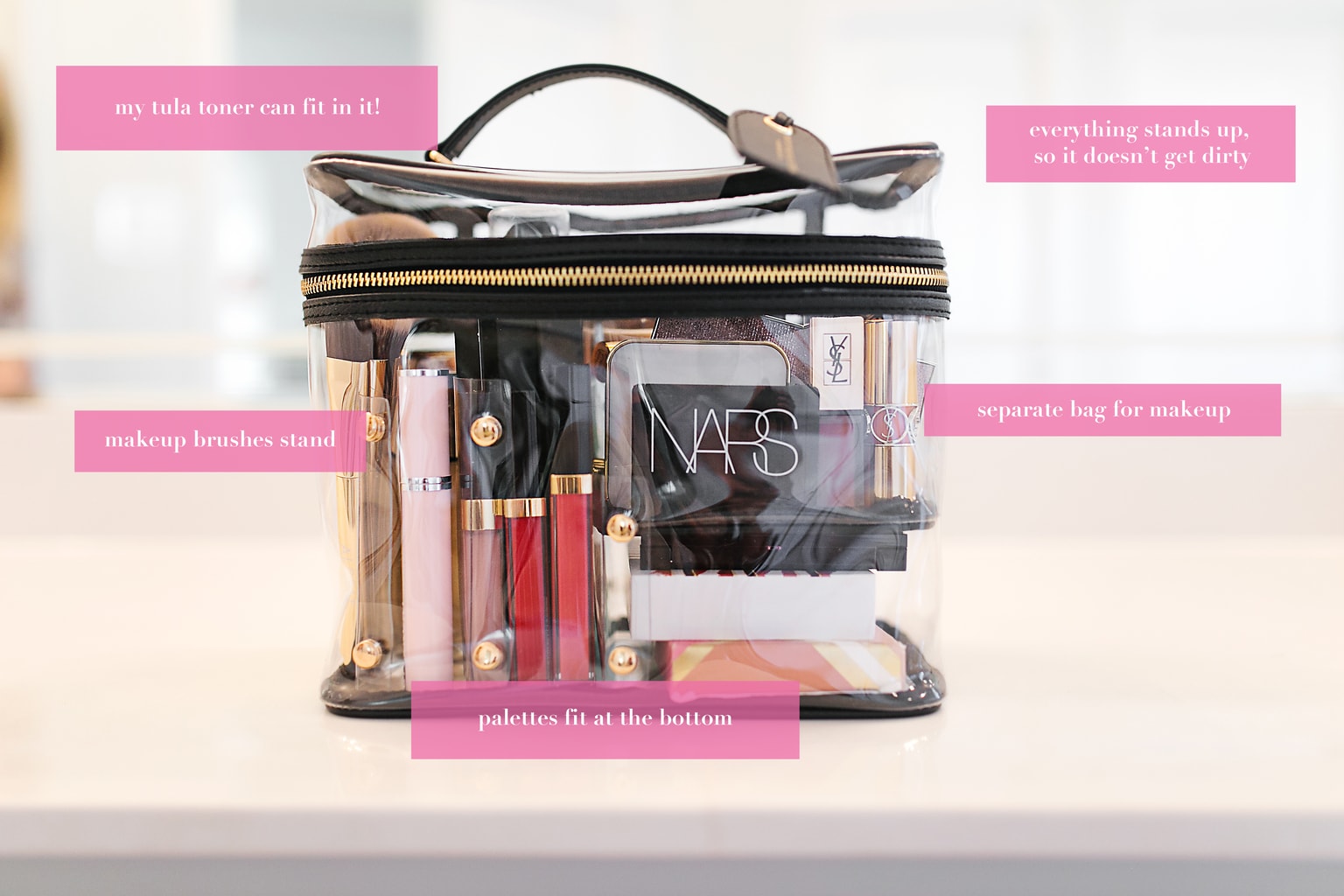 Makeup Bag: The Styled Collection [c/o] | Photography by: Angie Garcia