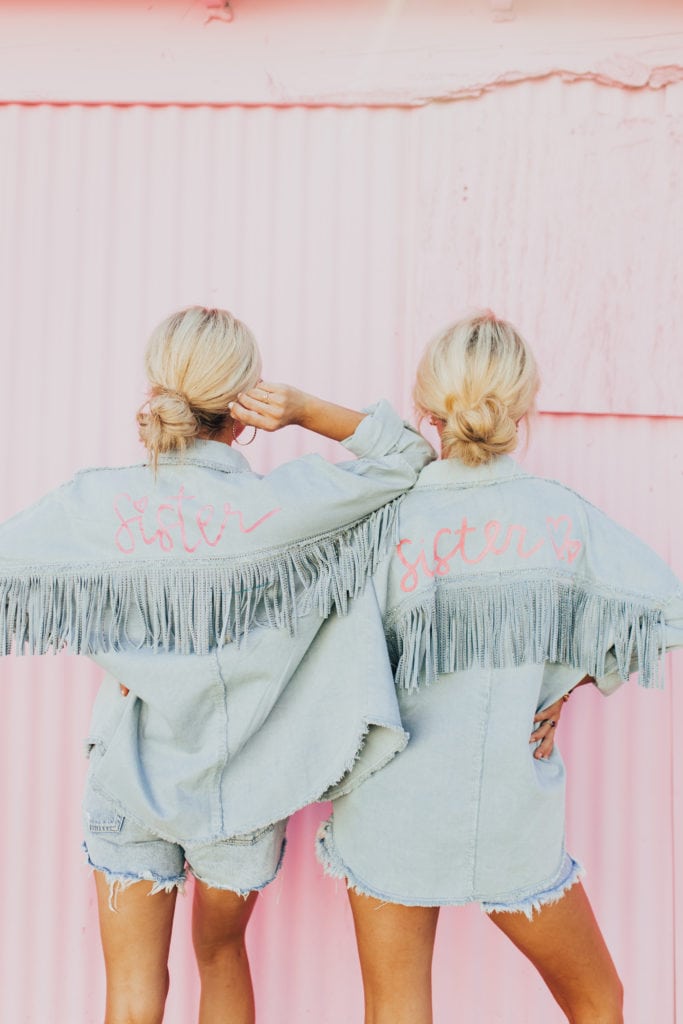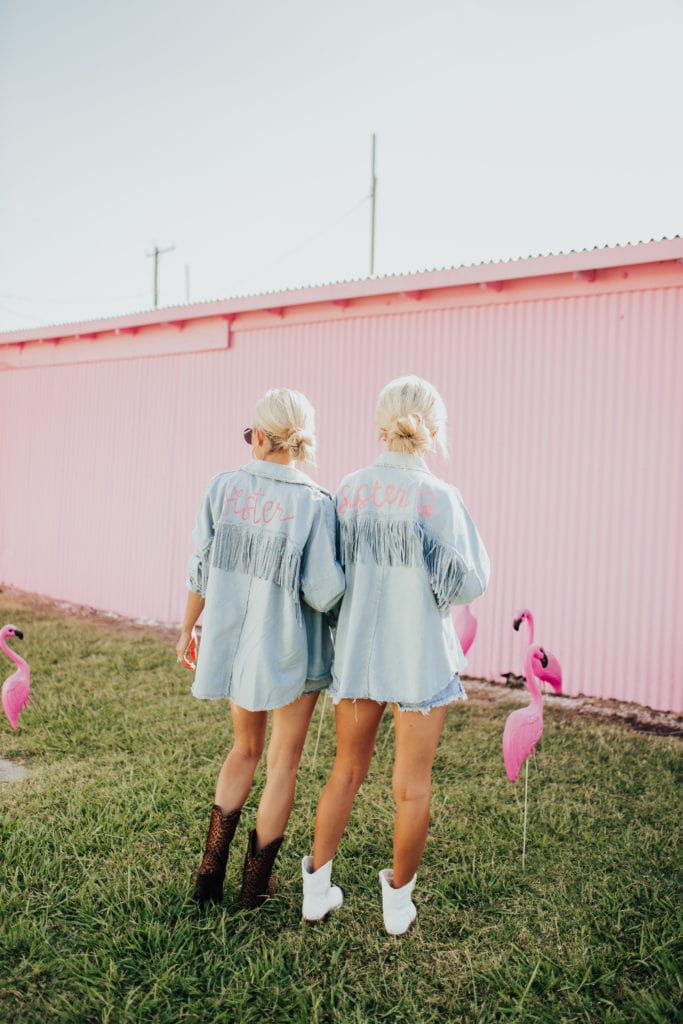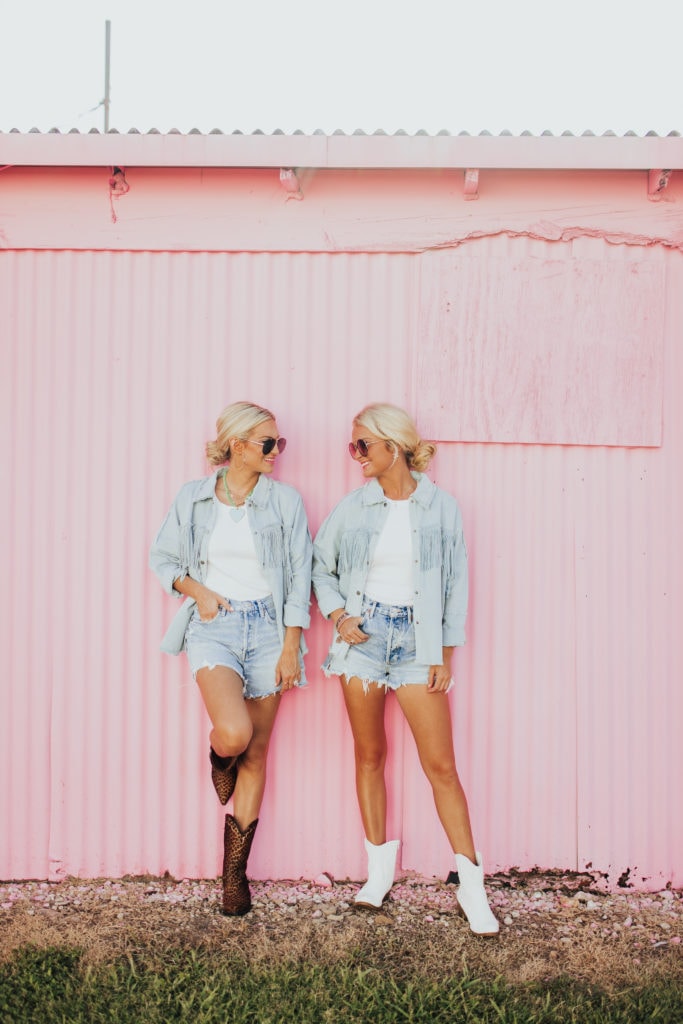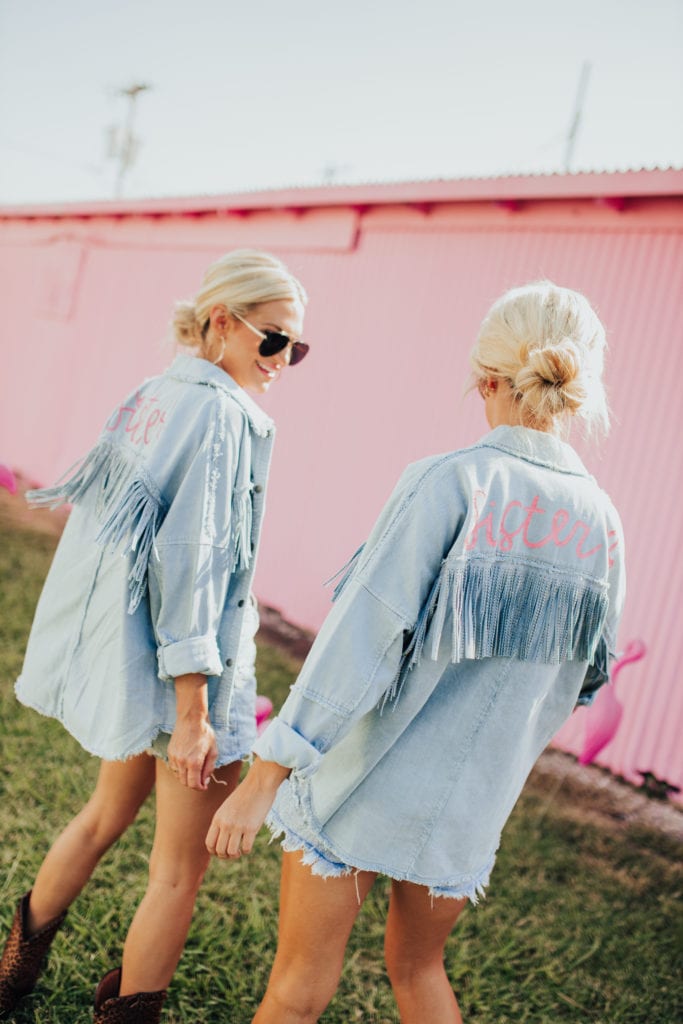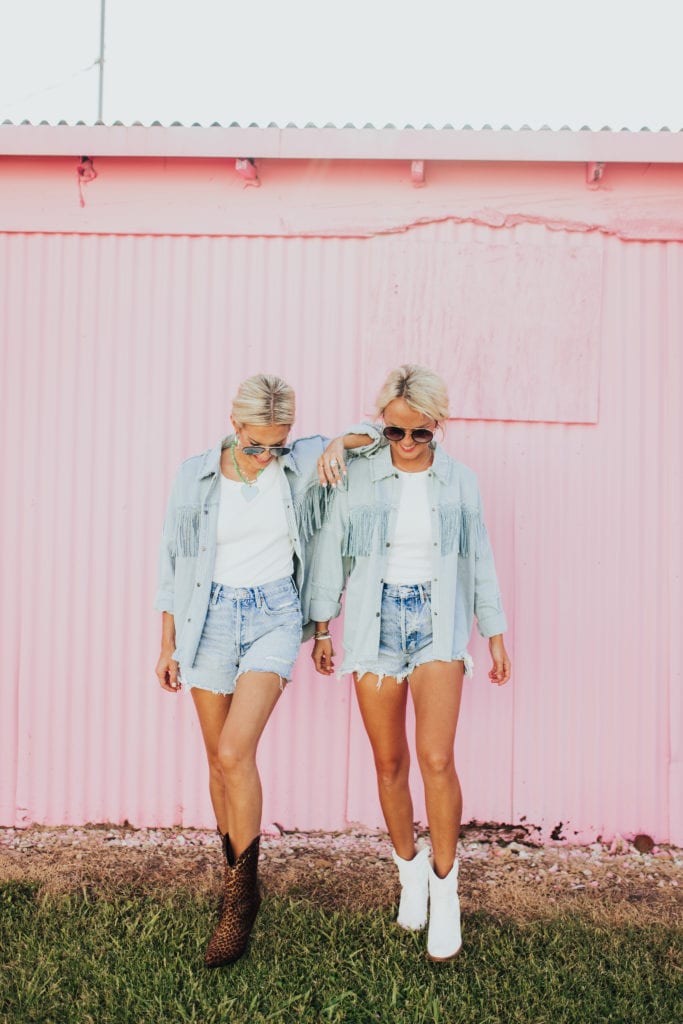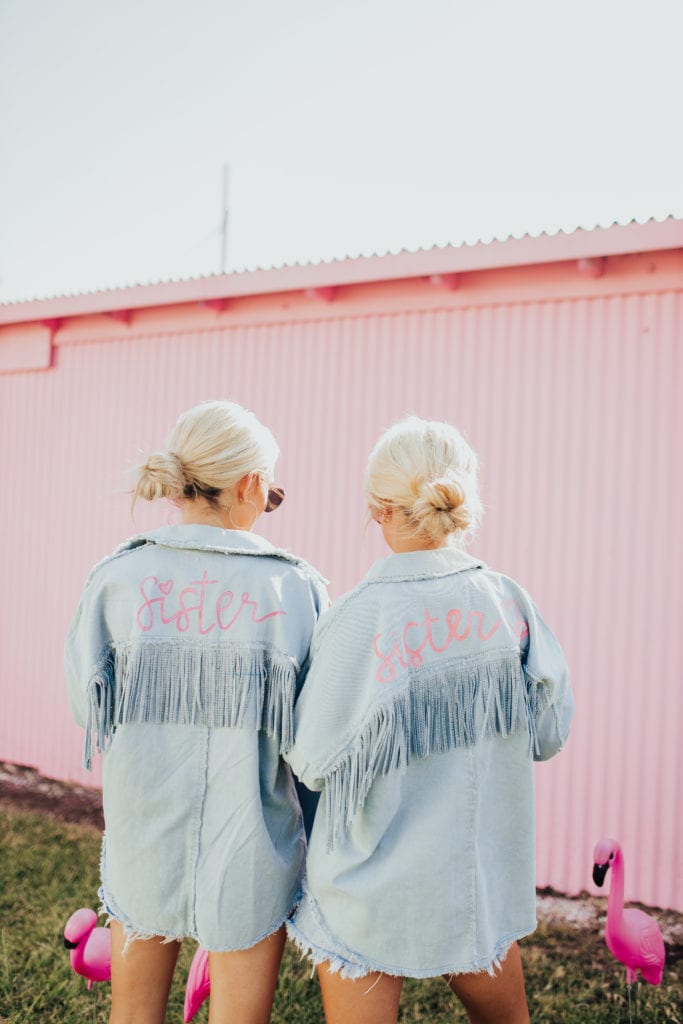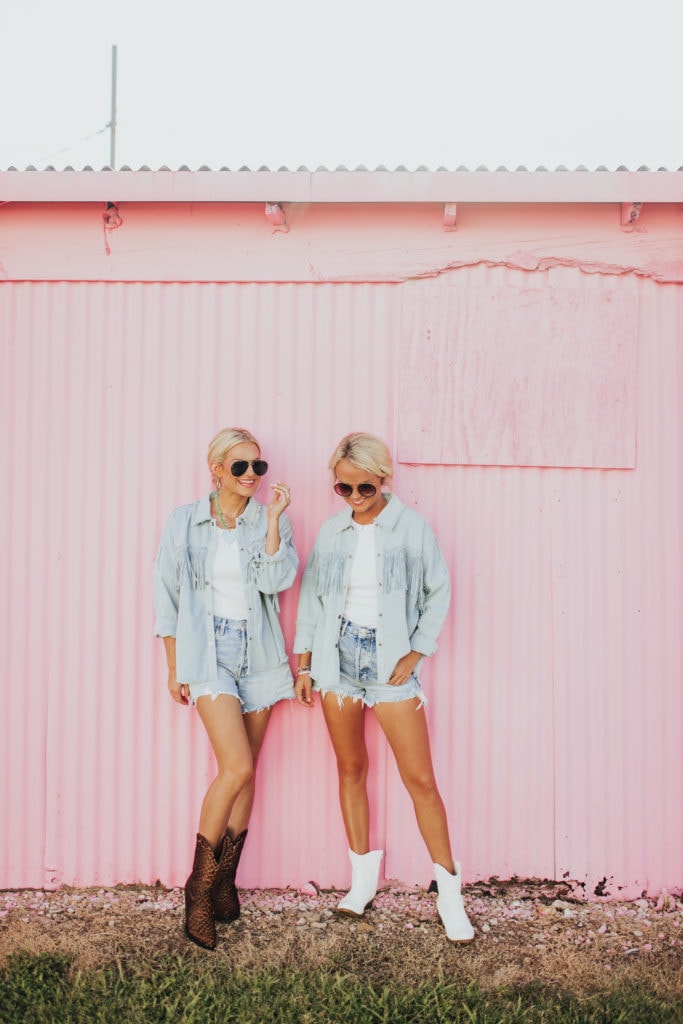 A few months ago, my sister and I were able to snag a lunch date while H was snoozing in his stroller. We saw a girl come in that had this amazing fringe jacket that said "MAMA" in hot pink on the back. A quick Google search later, we found $400 options left and right. It was certainly a statement jacket, but not one that we'd wear enough to consider that pricepoint. We talked about making DIY versions but didn't speak of it much after.
Fast forward to two weeks ago, I was scrolling the Zara app and found the fringe jackets! I immediately ordered, texted my sister, and told her we'd make them.
I love how they turned out and in case you need a few tips to recreate or paint your own denim jacket, here are some tricks:
If you are ordering the Zara jackets we have, they run large! Size down.
Find a font you love online, and then print out what you what it to say. Make it large enough it is the same size as the font on the jacket and print it landscape instead of portrait. Having a visual that can give you an idea of sizing will help you draw out your text.
Use a white charcoal pencil to draw on the back of the jacket. You can place the paper in front of you, freehand, or do whatever is easiest for you. We freehanded but used the paper as a marker for length.
Once you have written out your text with a white charcoal pencil, you are ready to paint. We just used acrylic paint from Michael's. The key is to make sure you are using a brush with VERY short bristles. This gives you the most control with painting and writing text. You can even cut your bristles so that they are the perfect length. I prefer a length that is a centimeter or less- very short!
Paint over the pencil and you are finished! It took about half a day to dry. We did the same for one of Maxi's old jean jackets and did one for Harry. Maxi enjoyed it so much and added a few hearts to her's.
Let me know if you try it!