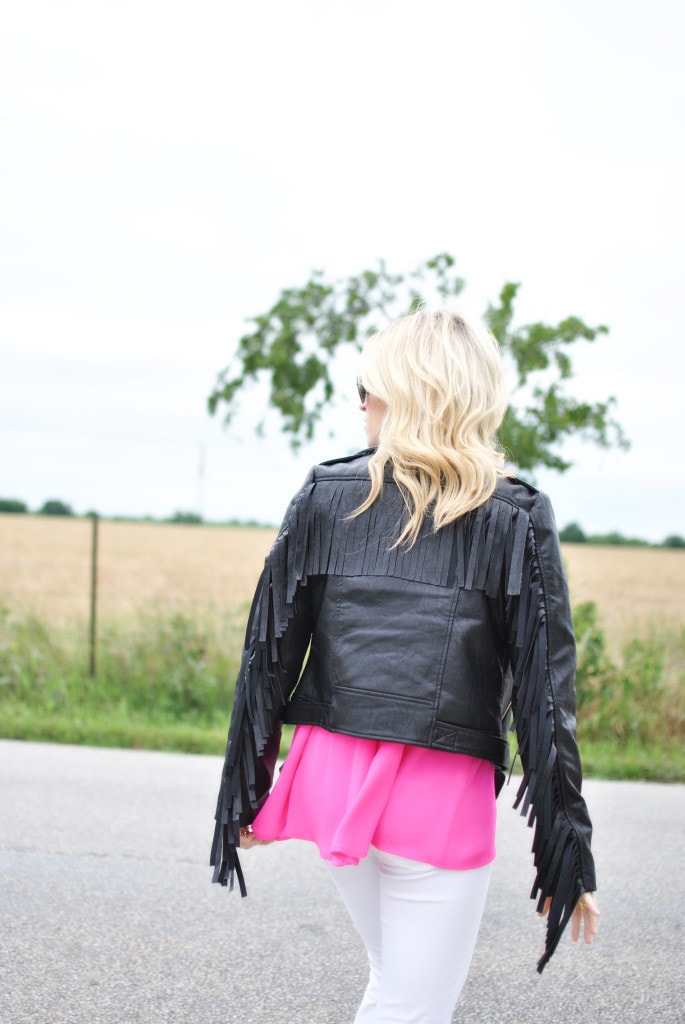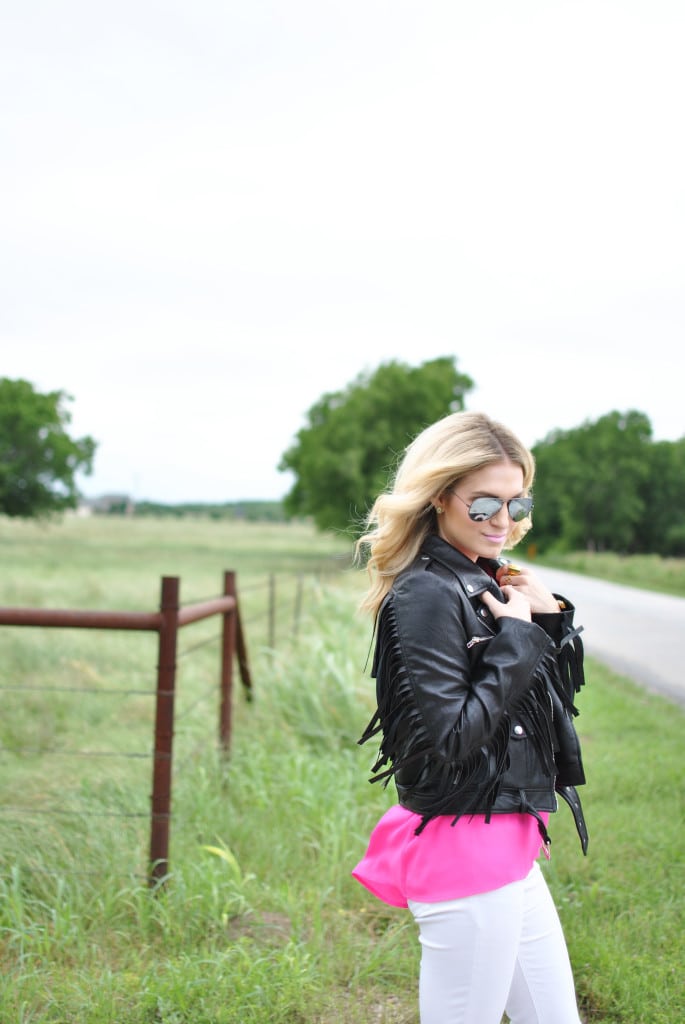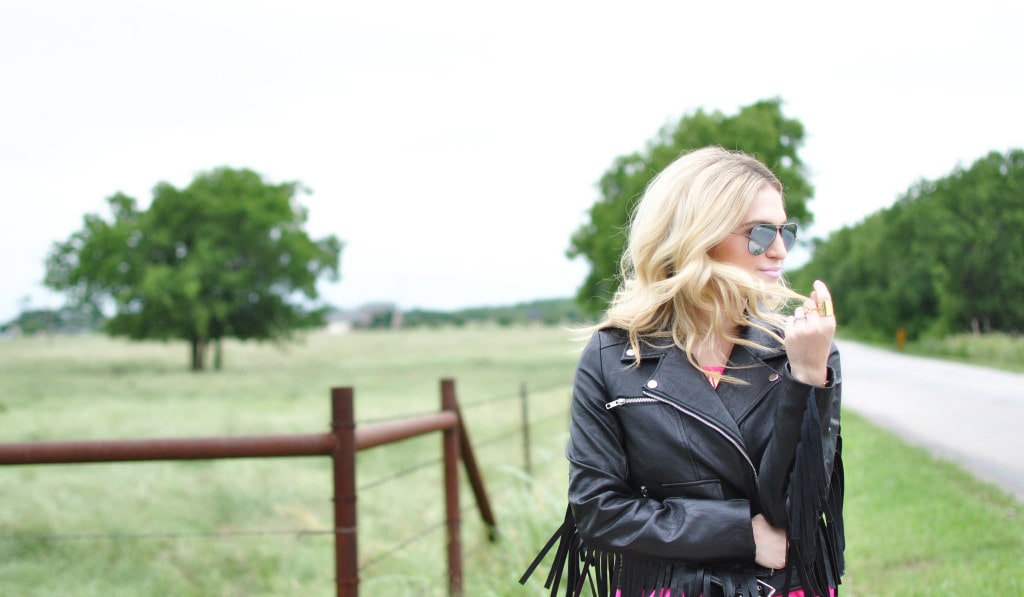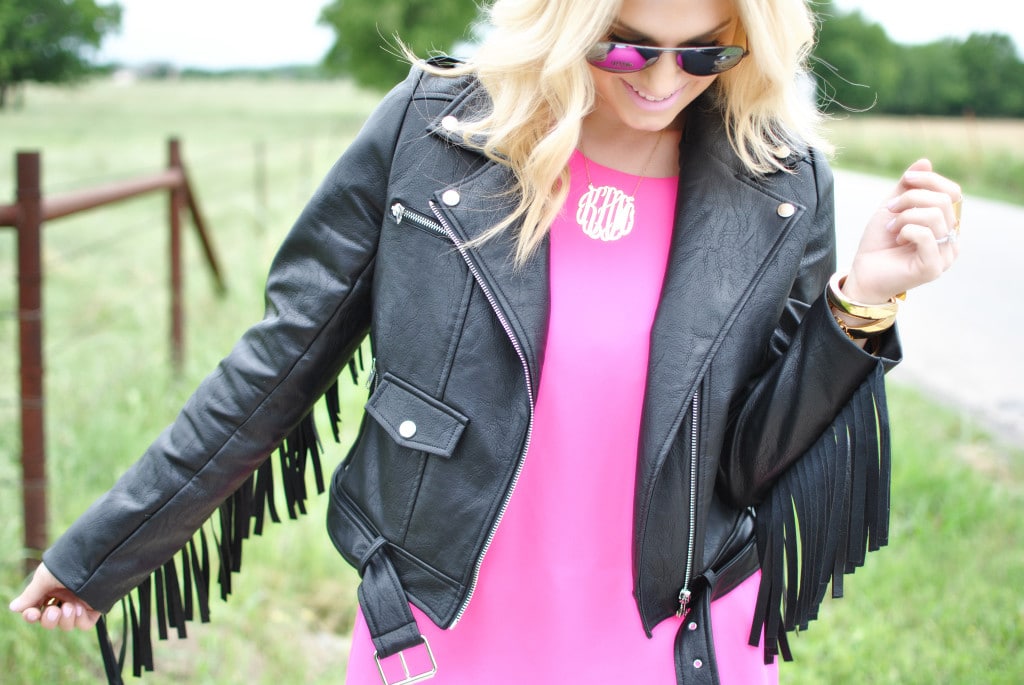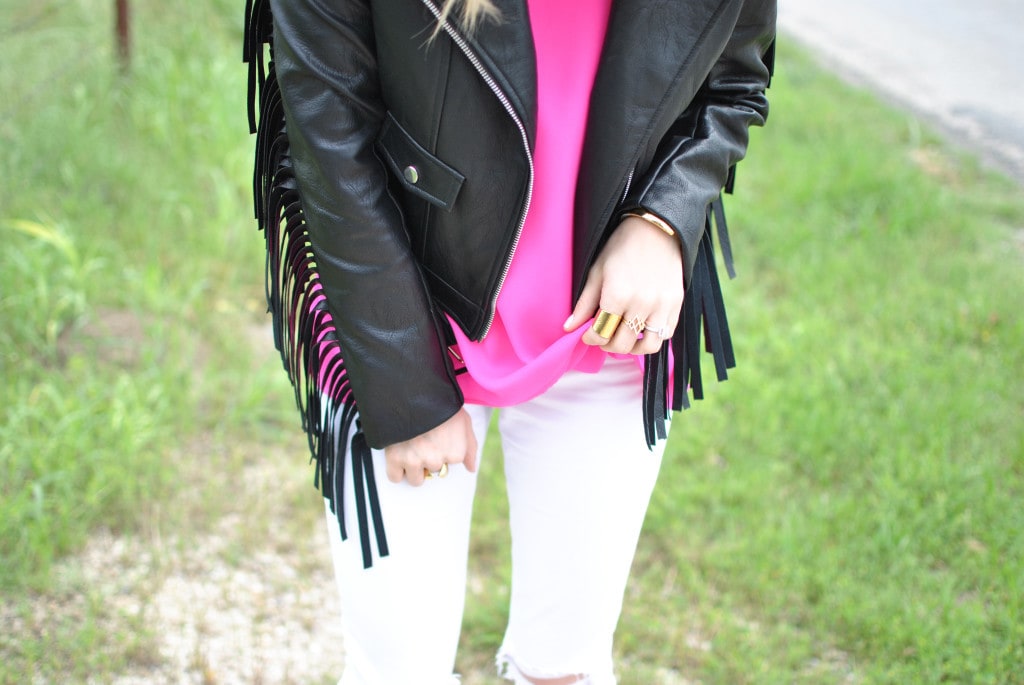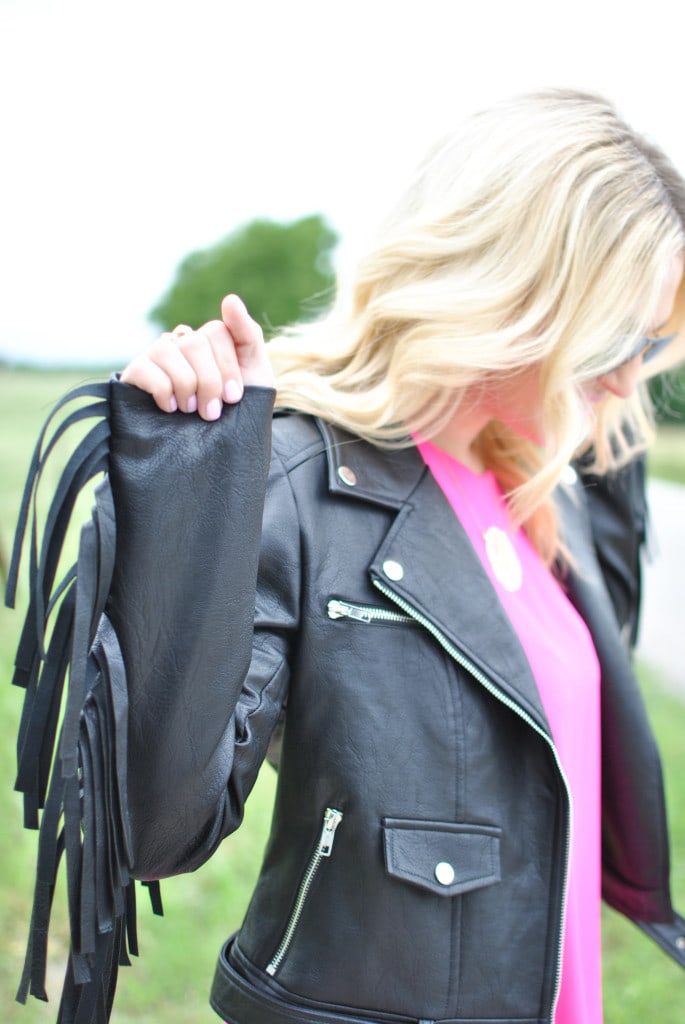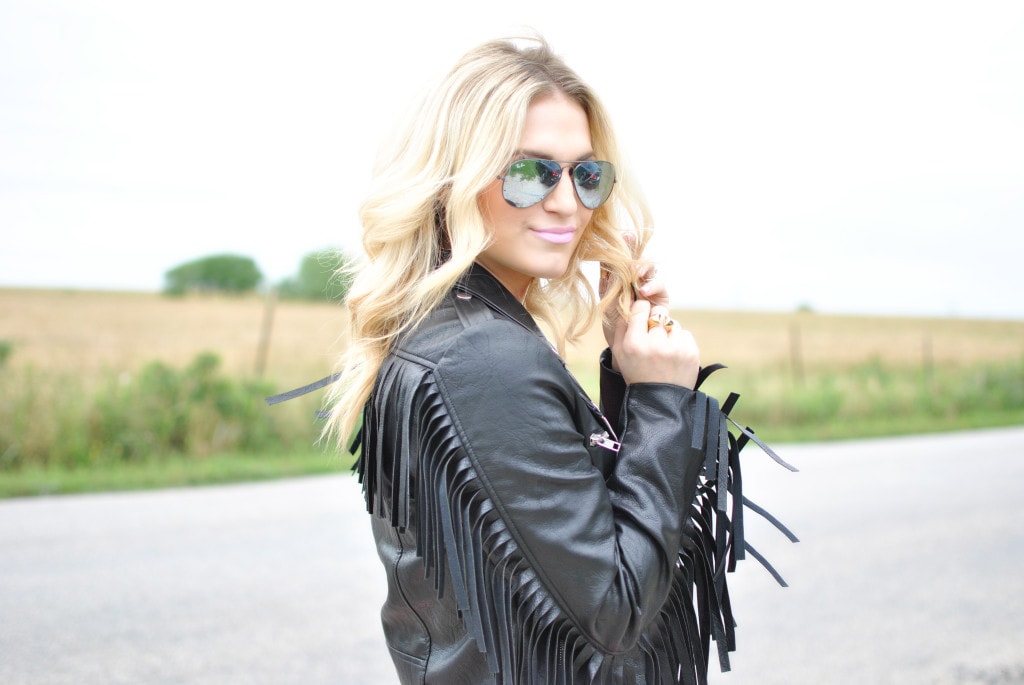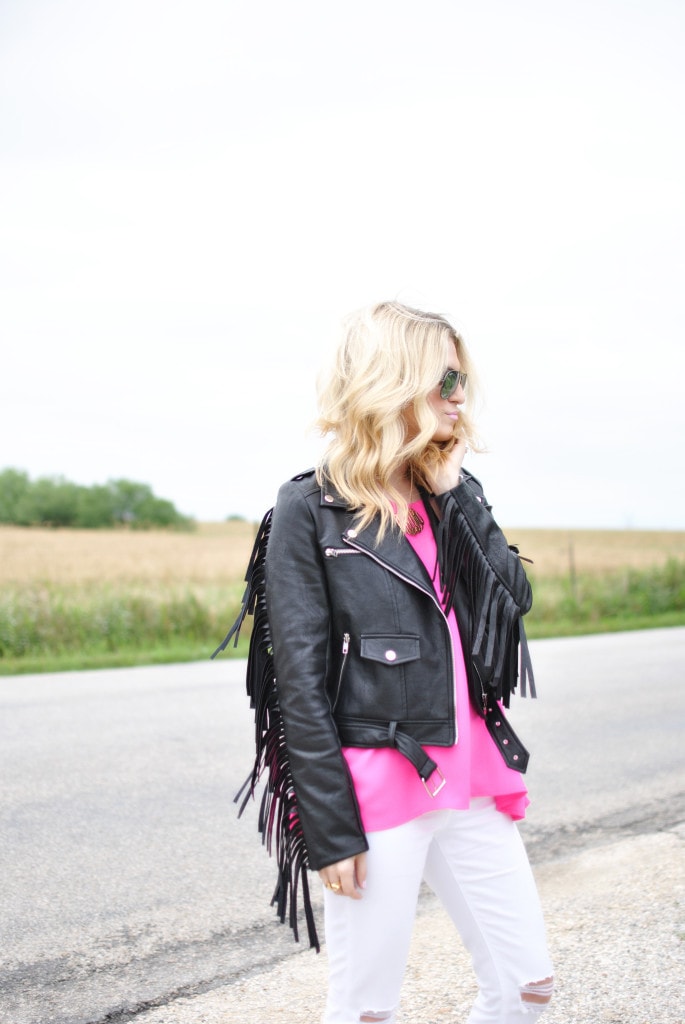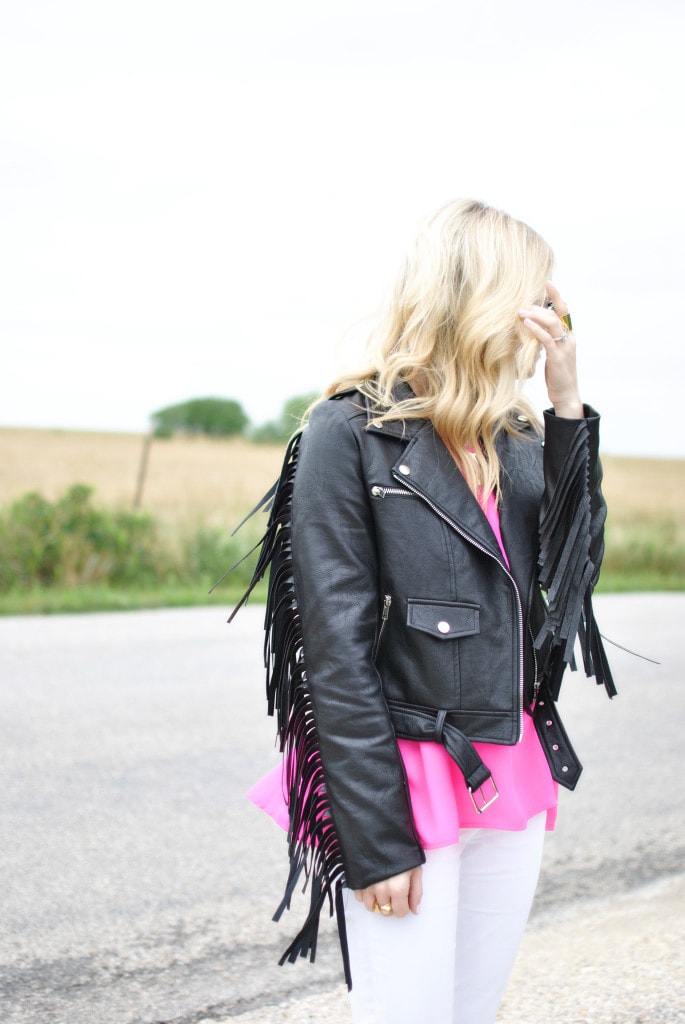 Jacket: [c/o] Missguided, Similar one I LOVE | Top: Similar | Jeans: Similar, Similar | Necklace: Neiman Marcus  Ring: Banana Republic | Shoes: Nordstrom, Similar More Stock | Lipstick: Nordstrom [shade Rose Libertin]
Things that make me giddy:
1. Fringed Jackets
Who the heck cares that it is May? Wear what makes you happy [and it has been freezing in Texas with Noah's Ark going on.] I pile them on with cut off shorts, because that's what the LA girls do, ya know? This one is just the perfect amount of Kate Moss edgy that balances out all the pink.
2. When companies accidentally mess up and call me Mrs. Hellman
All I do all day long is talk to companies on the phone. I talk to the cable company. I talk to our construction men. I talk to our lawn care. I'm never moving again [and y'all probably don't want me to move again so you don't have to hear about renovations anymore]. Our kids can sleep on the floor on top of each other. This is the most time consuming thing in the world. #oldhomeproblems How do people do it?! But sometimes companies mess up and say, "Mrs. Hellman, xyz." And I'm like, "Mhhmm, go on." That makes it all worth it!
3. My Cloffice
Who am it? It isn't as chic as it sounds, but we did convert one of the guest bedrooms into my office/closet. It's such a work in progress. I have my shoes out everywhere in this room, and now I'm craving a pair of Sophia Webster pumps! Which ones are your favorite?! All I want to do is live in boyfriend jeans, a v neck and these. I'm honestly just so happy having an office space. I'm a self proclaimed workaholic and when I was working in my apartment I never escaped it. My desk was about half a centimeter from my couch, so every evening when I caught up on my Law and Order SVU I'd turn my head and say, "Oh. Laptop. E-mails. What are you doing, Katey?! Go answer them!" It's really healthy for me to be able to just shut the door and say, "Don't go in there until tomorrow."
What makes you giddy?! Spill, sister!