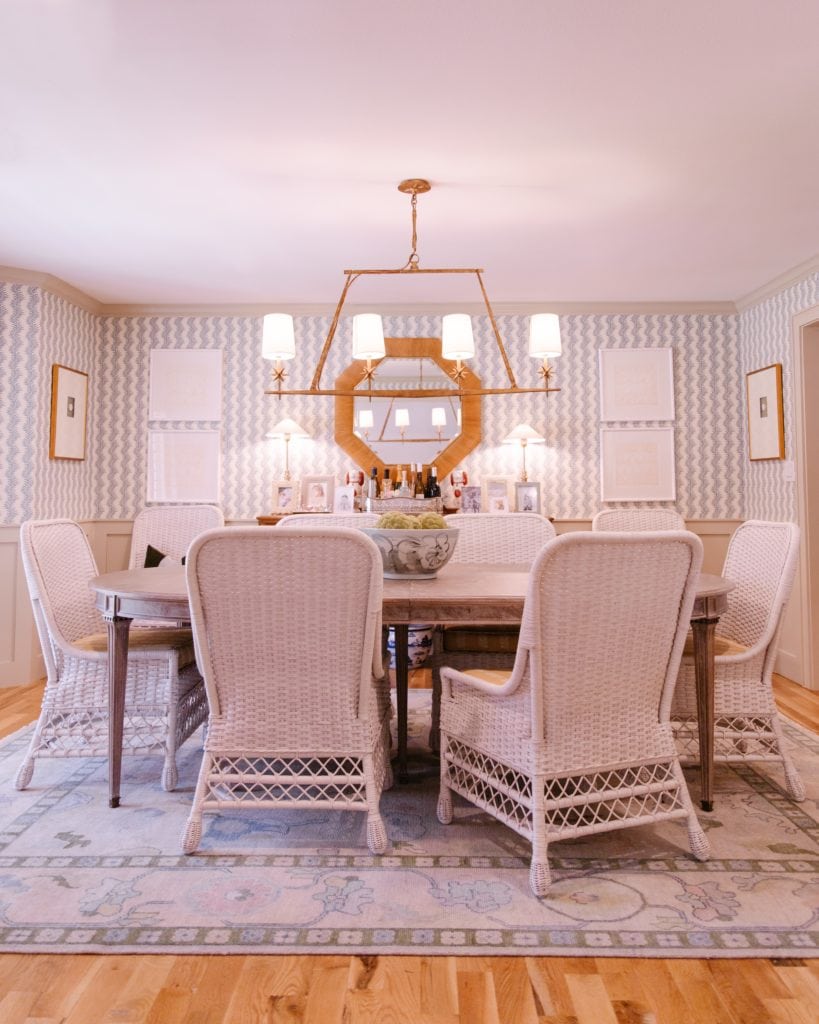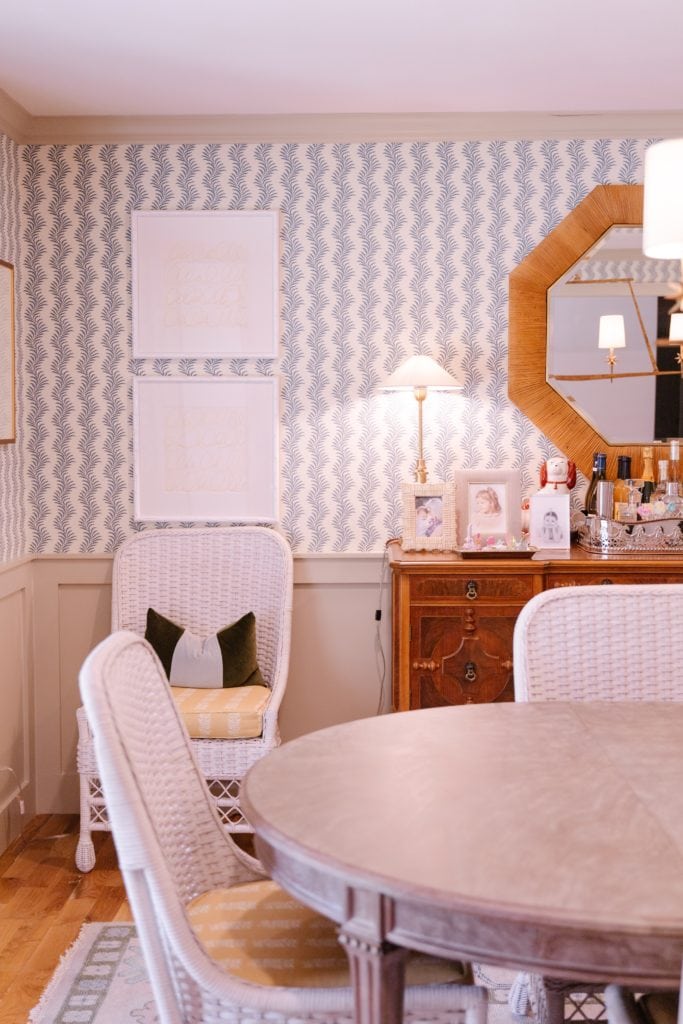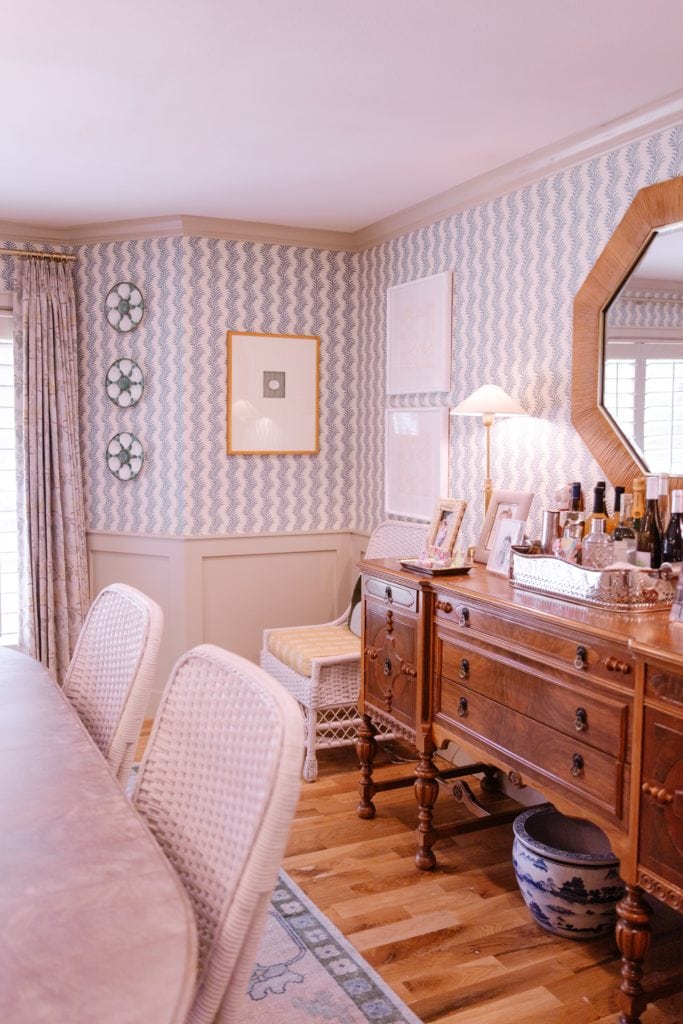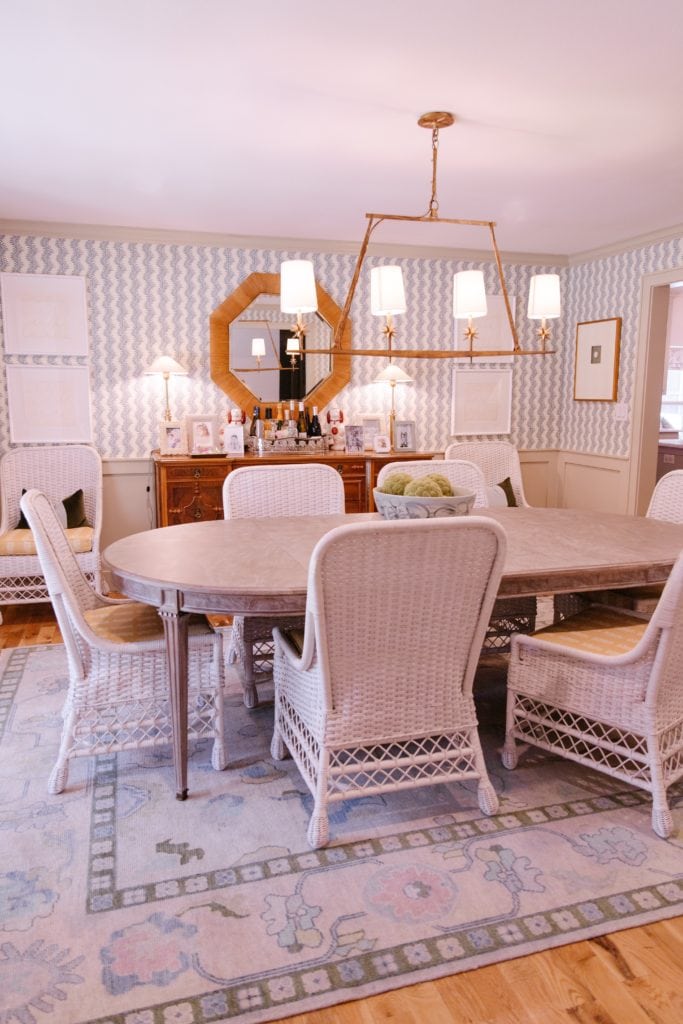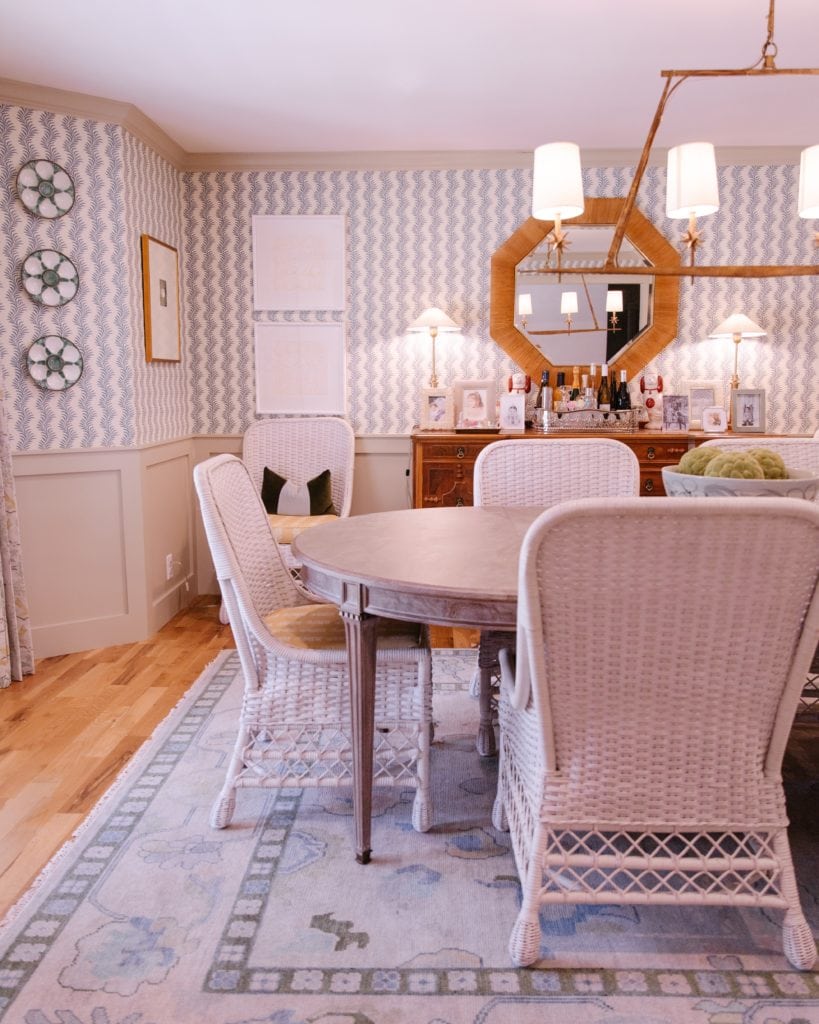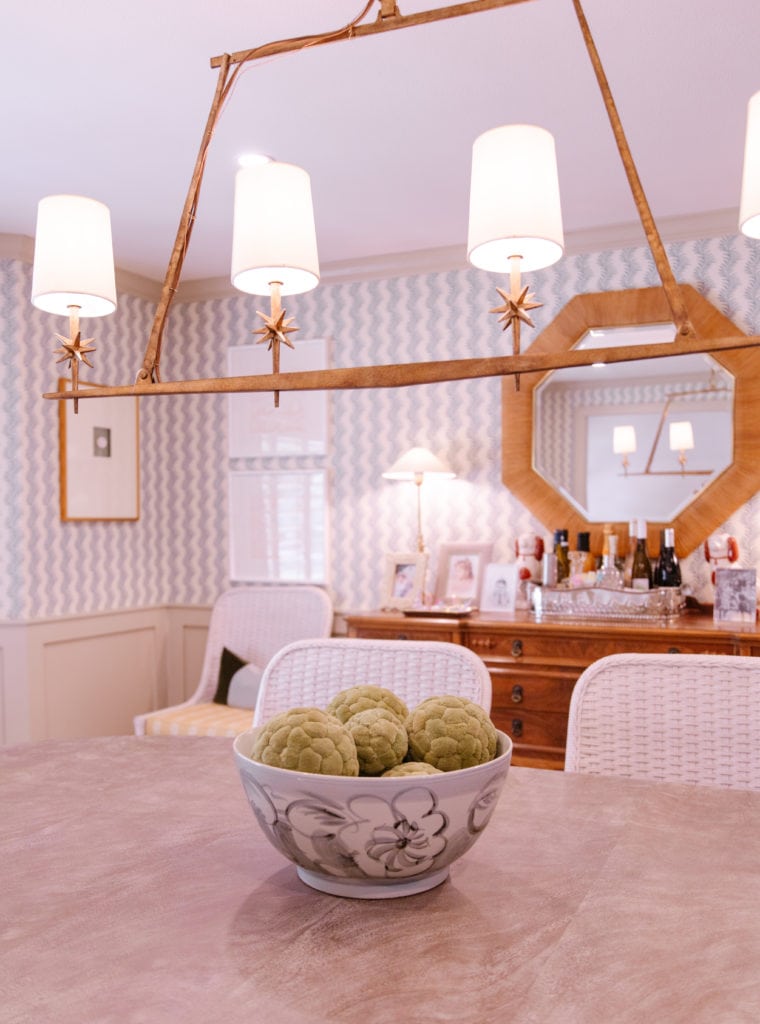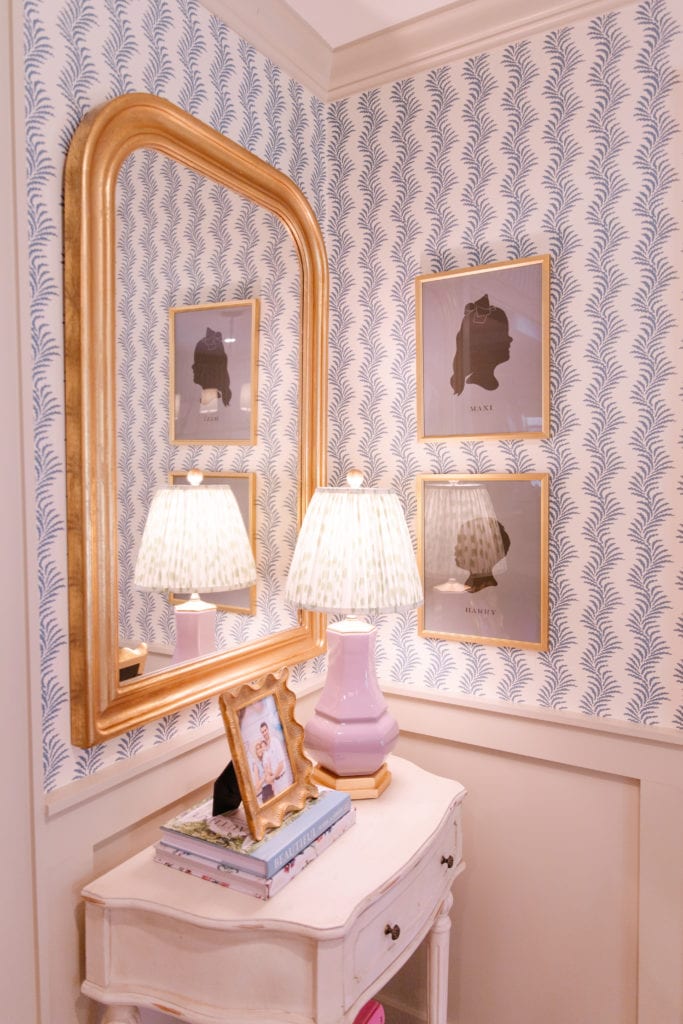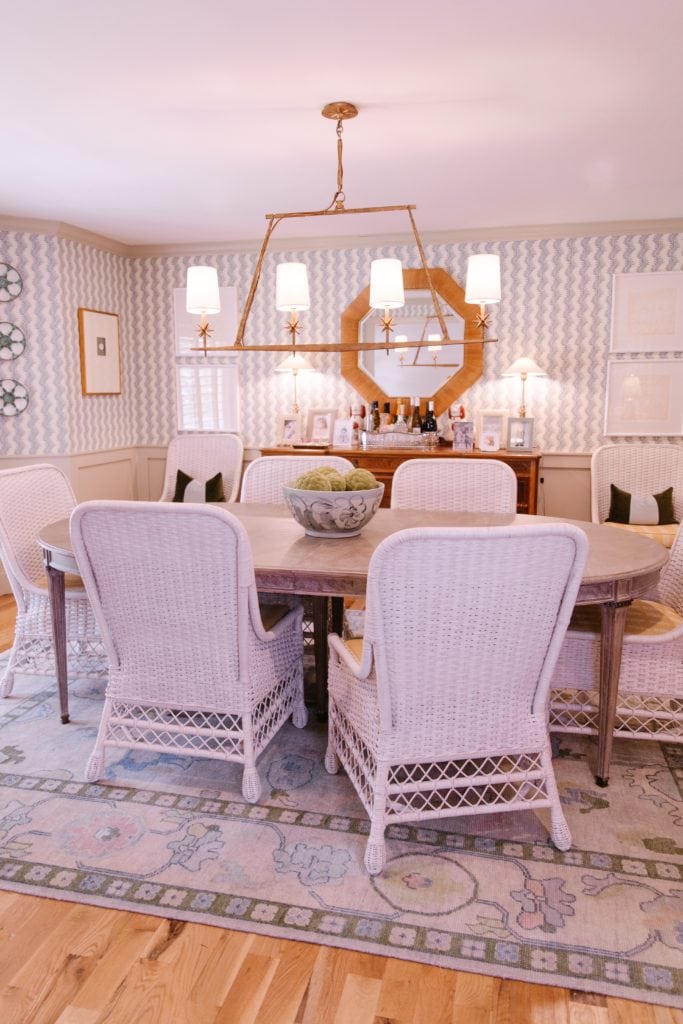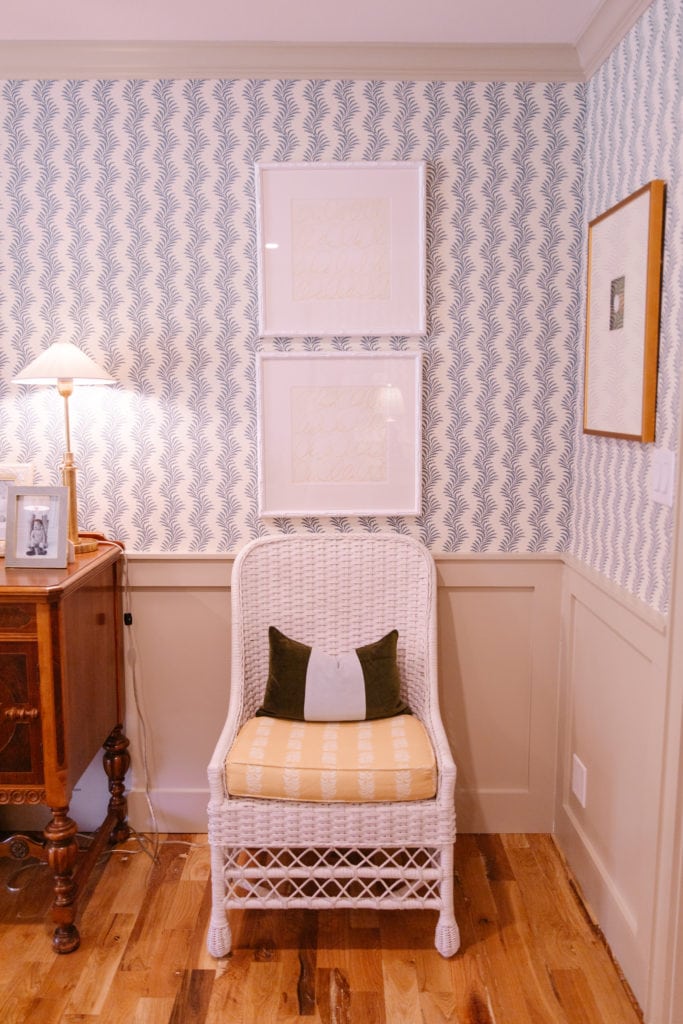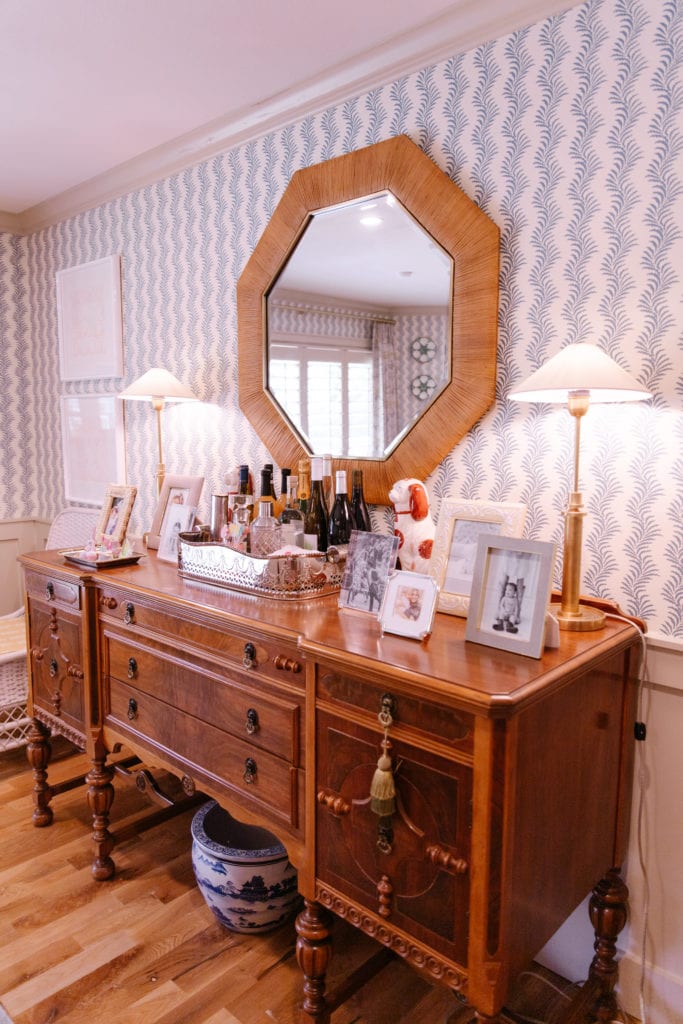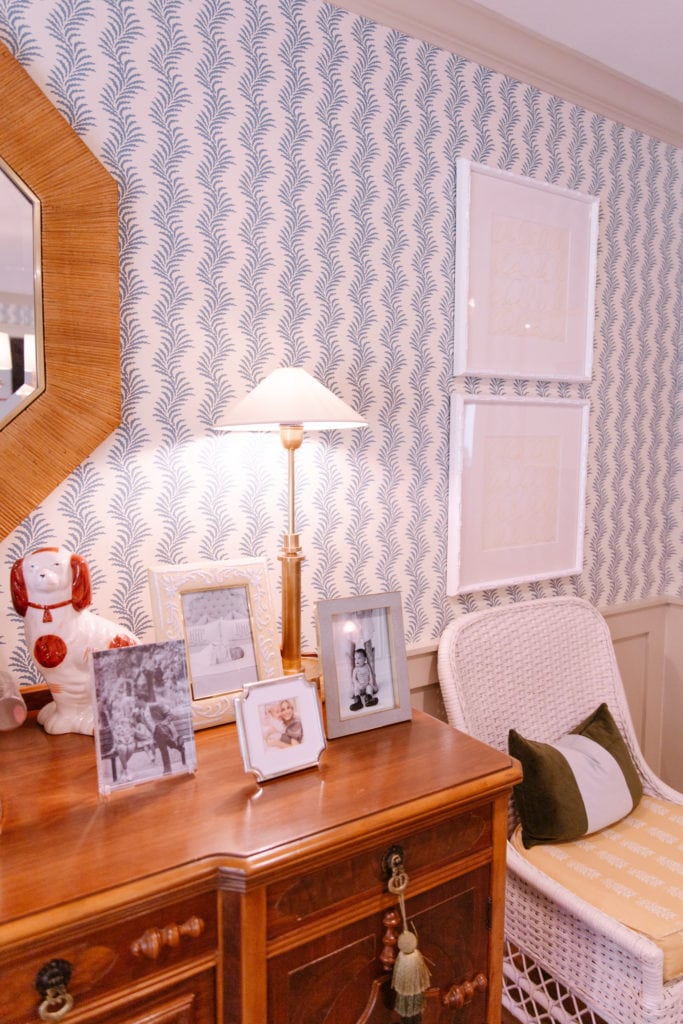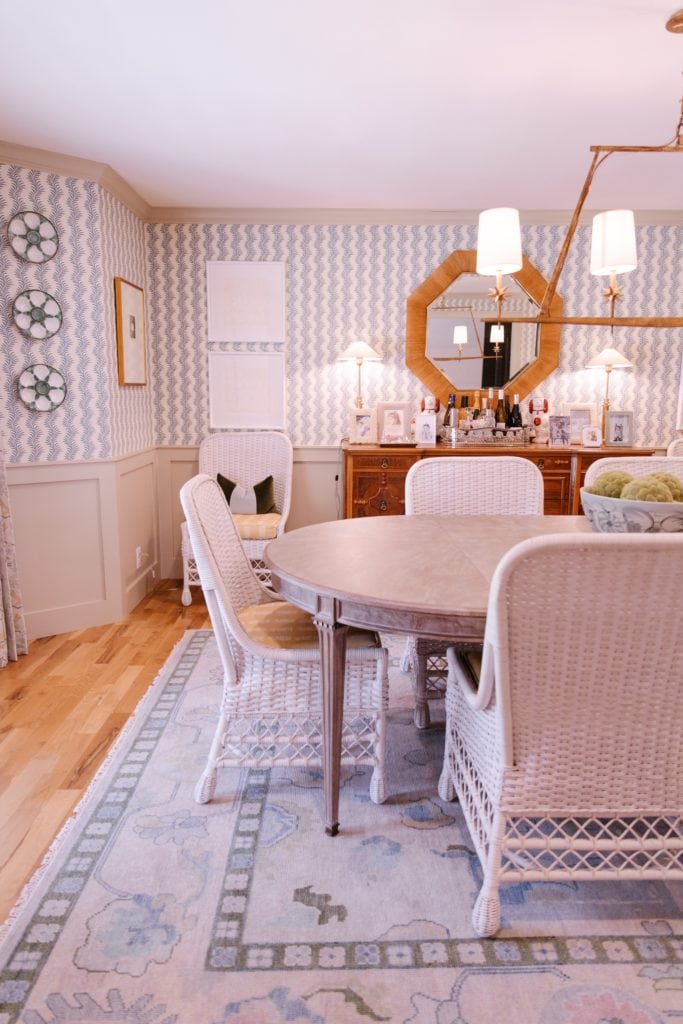 I adore open concept with children. You always have sightlines. You don't feel cut off from your family if you're cooking. And holidays feel like one big happy mess with laughter filling the entire home. But in terms of home decor, I PRAY for walls. Give me a room. Give me space for a chest. I crave a defined space.
Early on in moving into our home, I knew we wanted to do something with the dining room. Maybe we'd paint. Maybe we'd do wallpaper. Maybe we'd change SOMETHING. Anything to create that division between the dining table and the sofa. After living here for 3 years, we felt really comfortable doing wallpaper as this was something we still wanted. Meet the after.
We are so happy with how the space turned out! Each time family comes over they comment that this was their favorite upgrade we've done do the home. And while I know wallpaper is deeply personal, this felt equally comfortable and bold. The blue shade is something that works in each space in our home and the fern silhouette feels traditional in the sense I wouldn't come to regret it. The wallpaper is by Soane Britain and we are beyond pleased! You can see the rest of our dining room links here.
I truly love doing a little project here and there with our home. My mom always said growing up, "If you do it all now, what do you have to look forward to?" and I couldn't agree more. Eventually, I'd love to renovate our bathroom and do a little "facelift" on our laundry room. For those who want to do the same but can't find a reputable company to work with, they can try here. Paul has dreams of enclosing our patio with a screened porch. But something about savoring each step makes it all the more enjoyable!
What are you? Team open-concept or walls with places and spaces to decorate?!