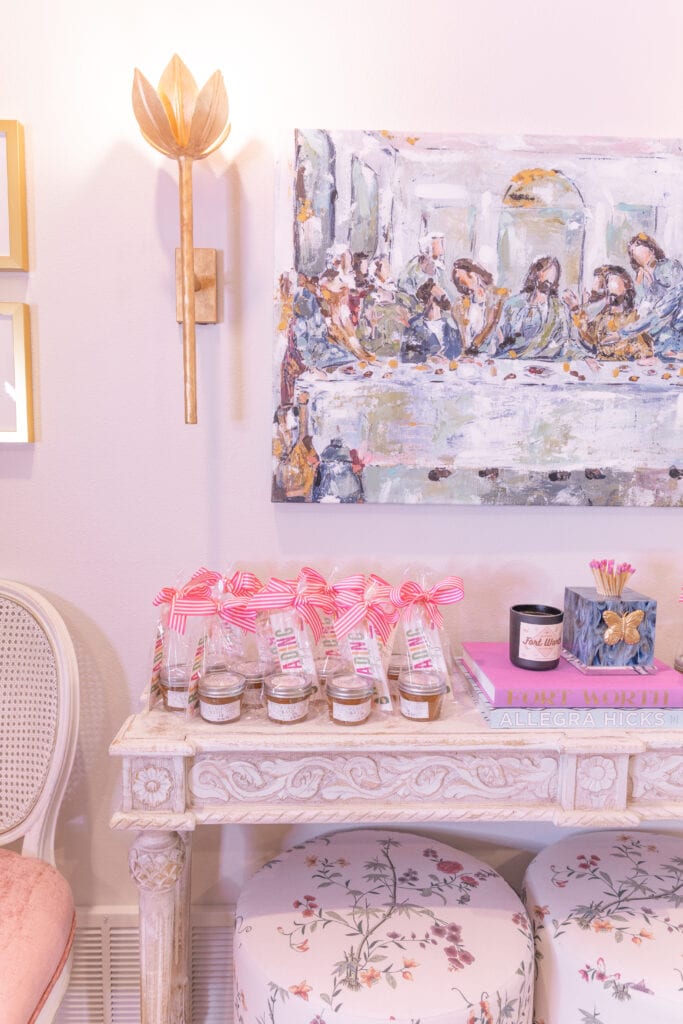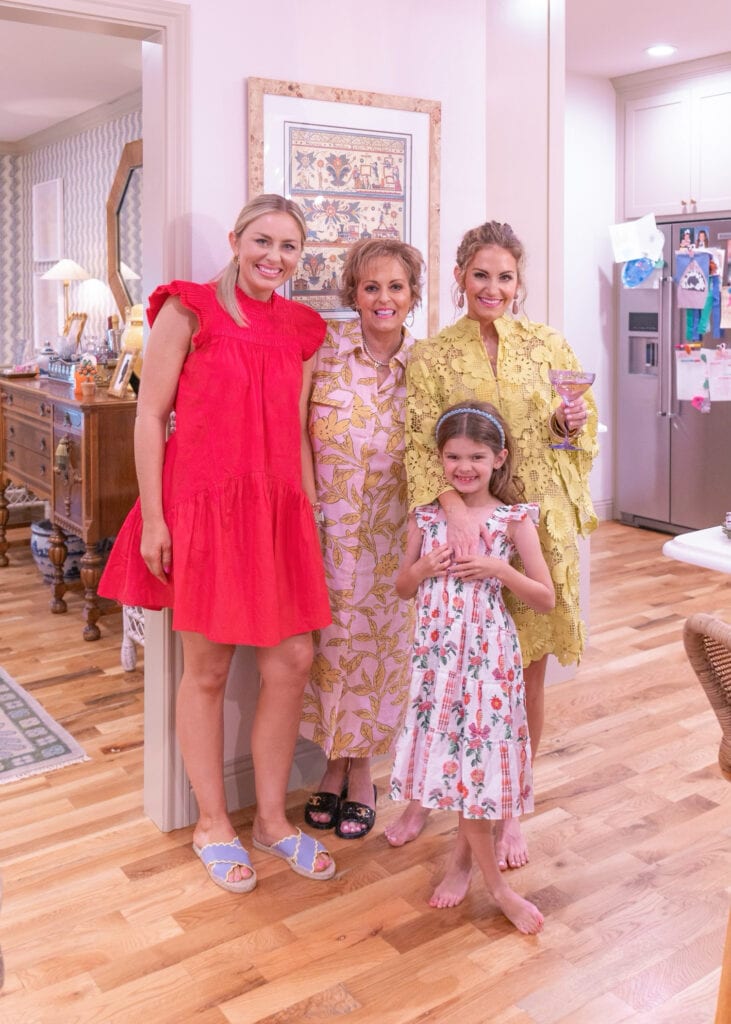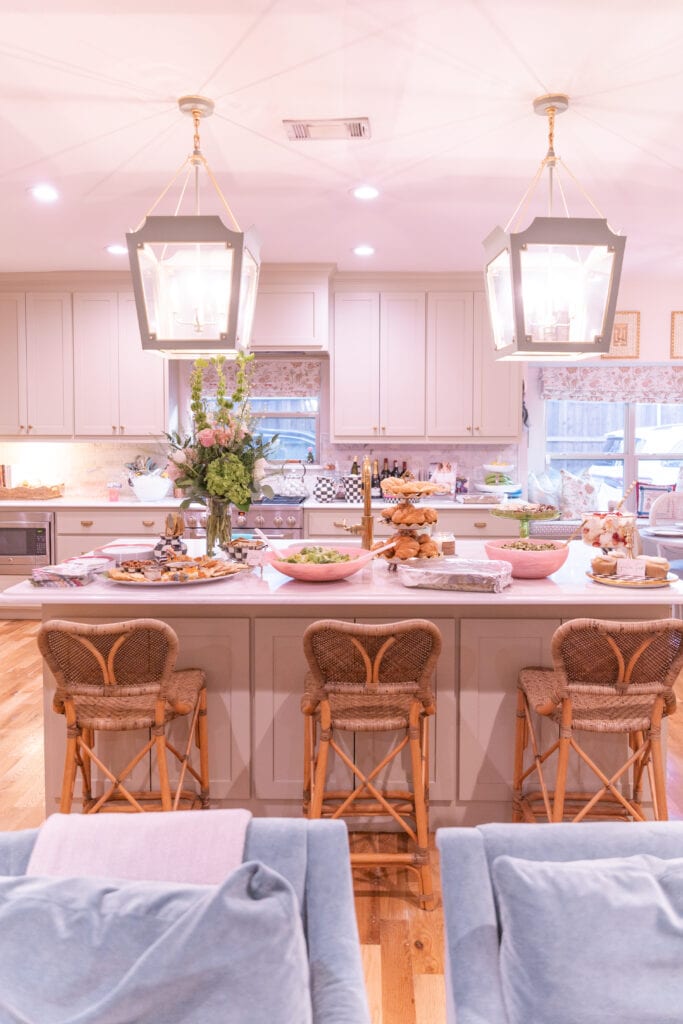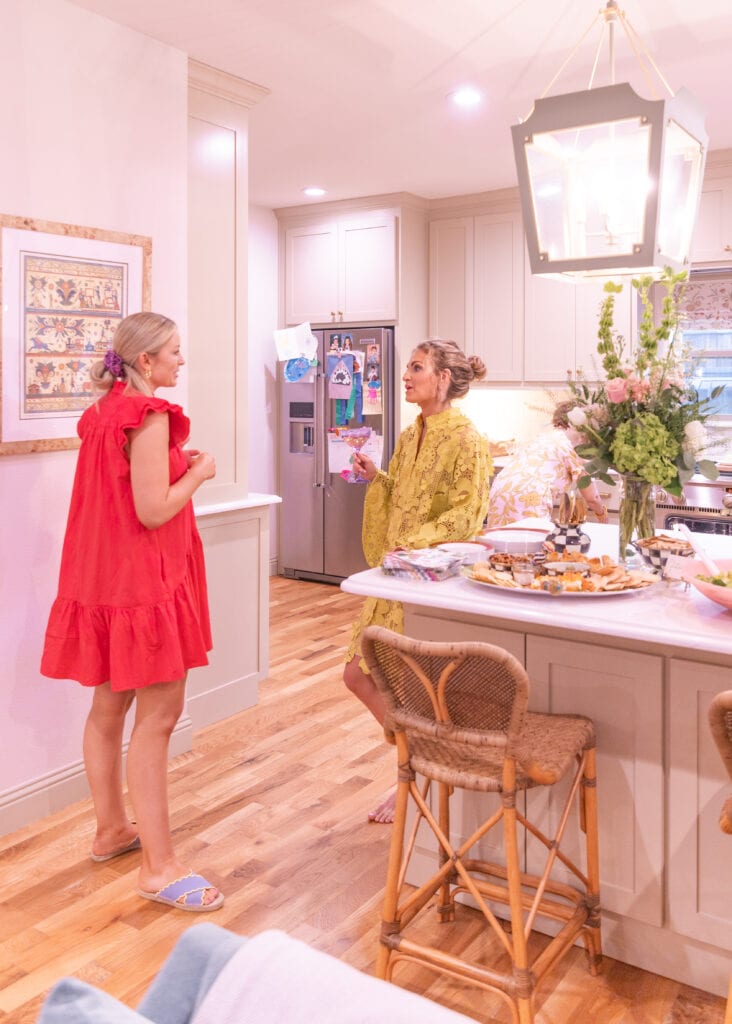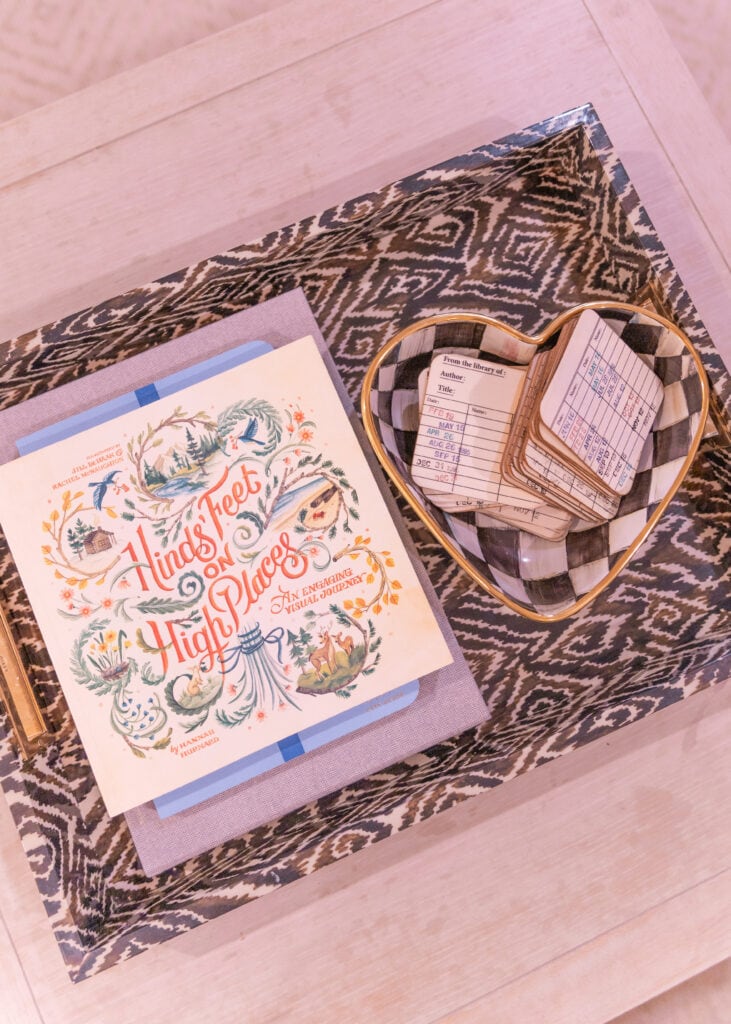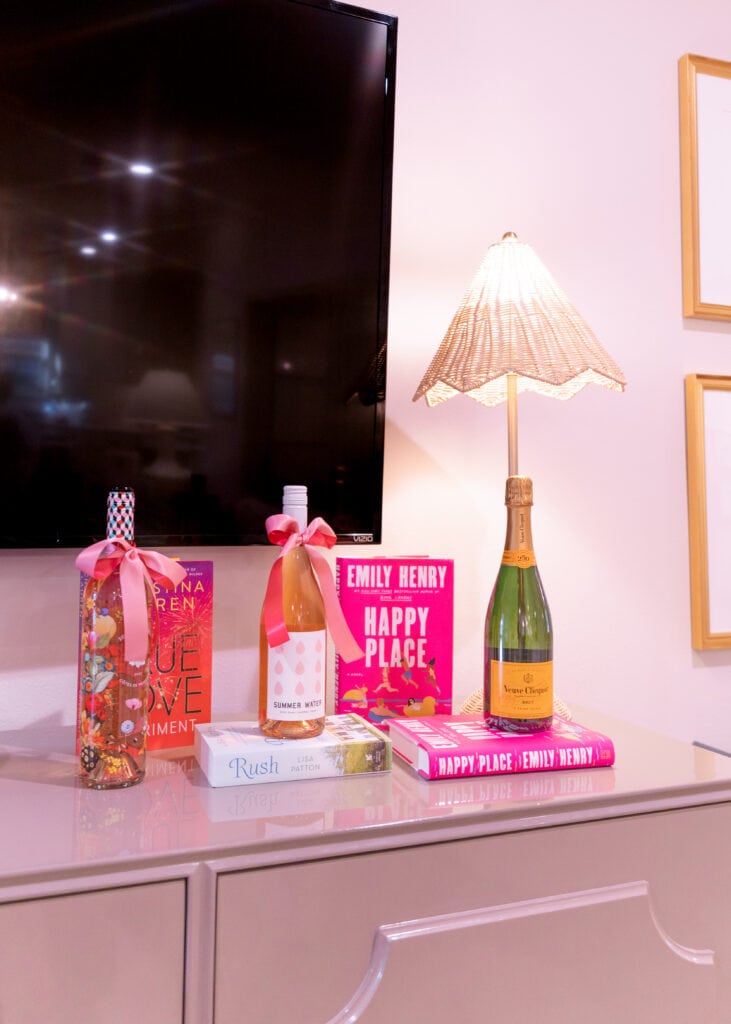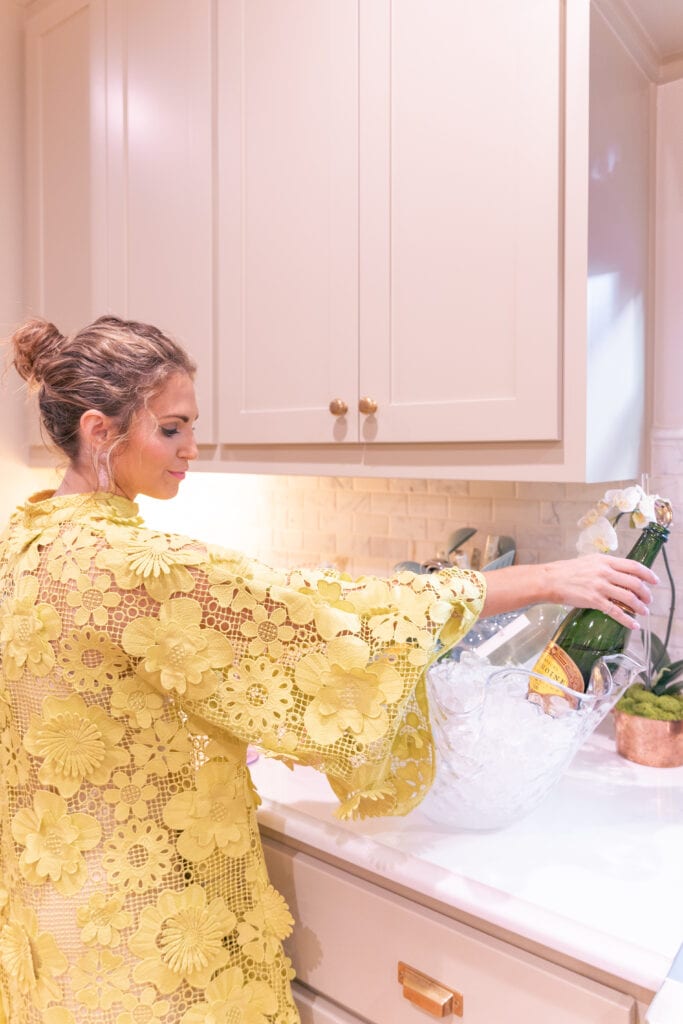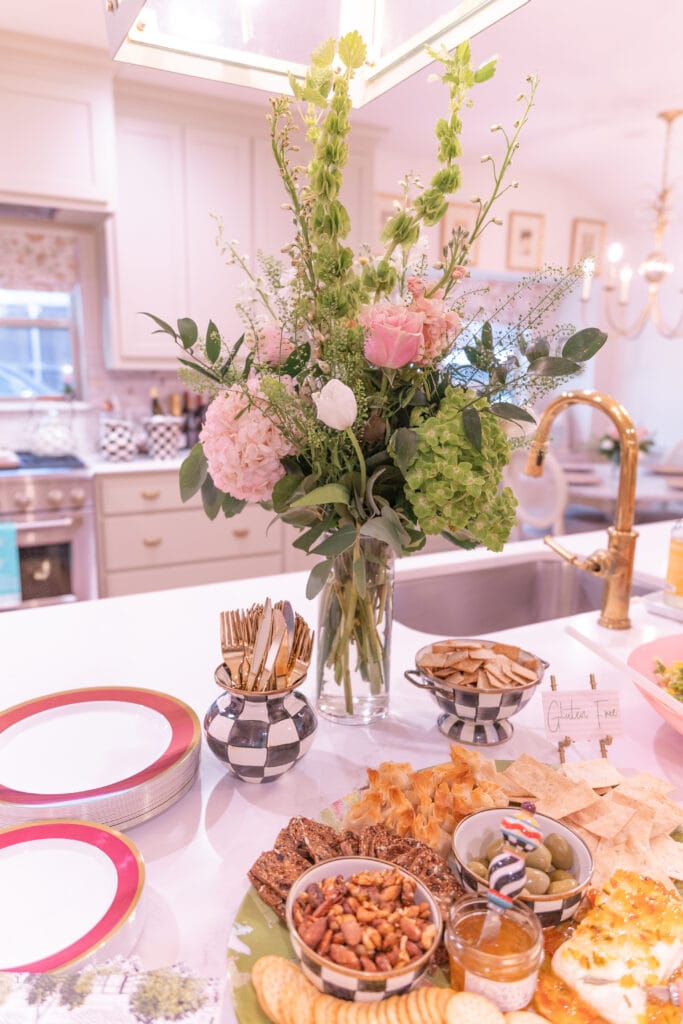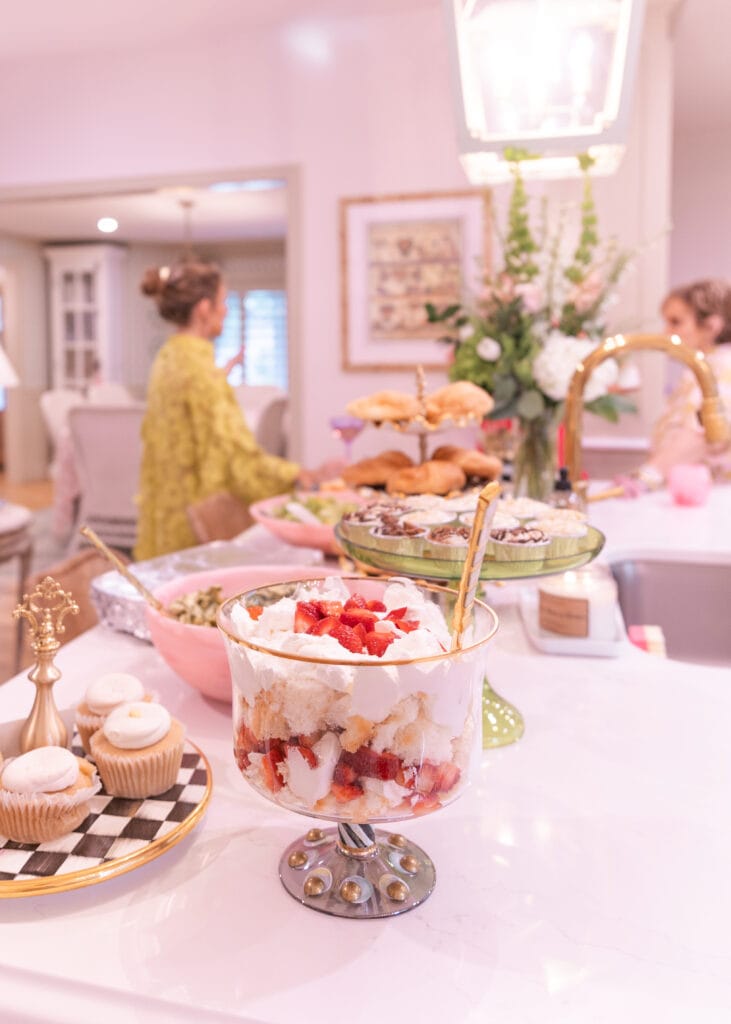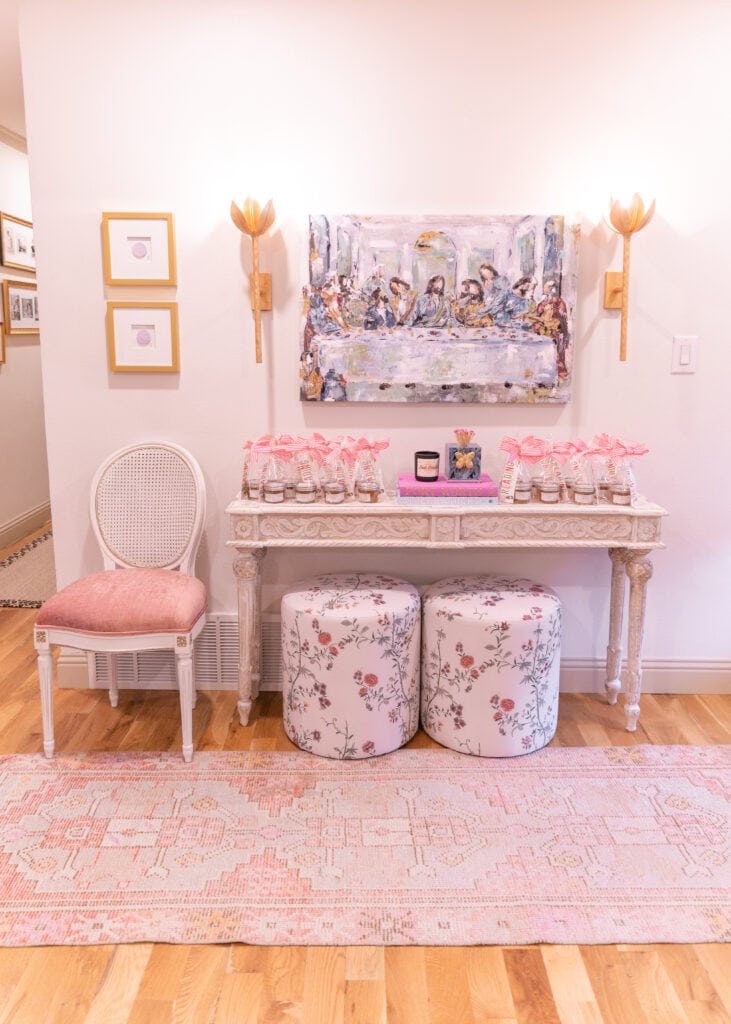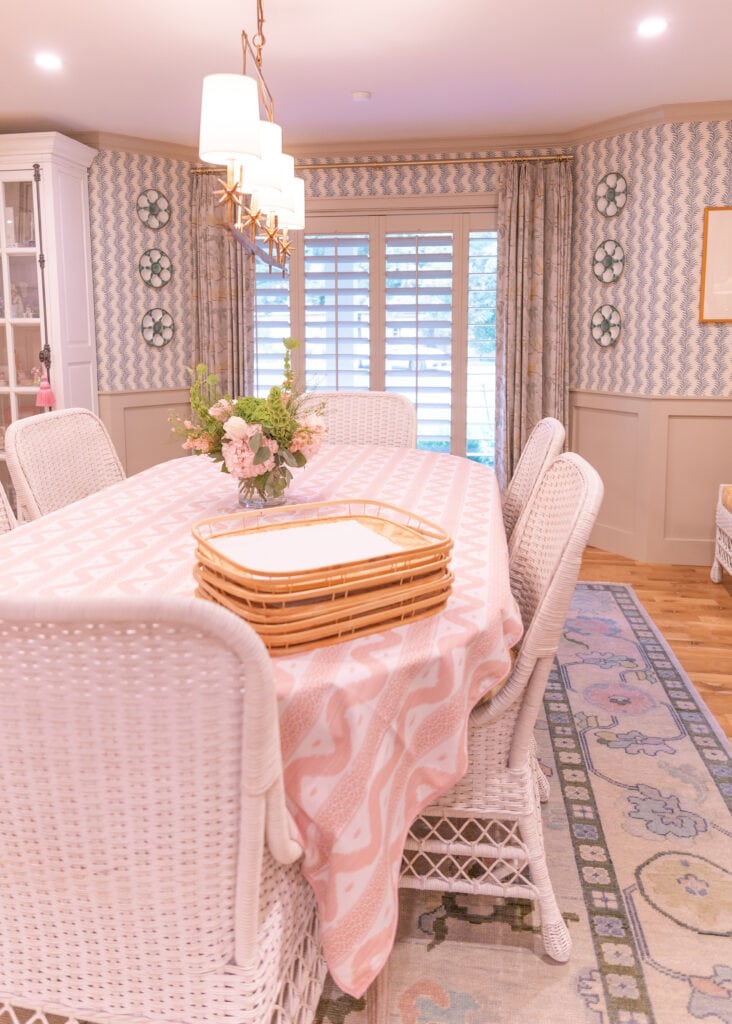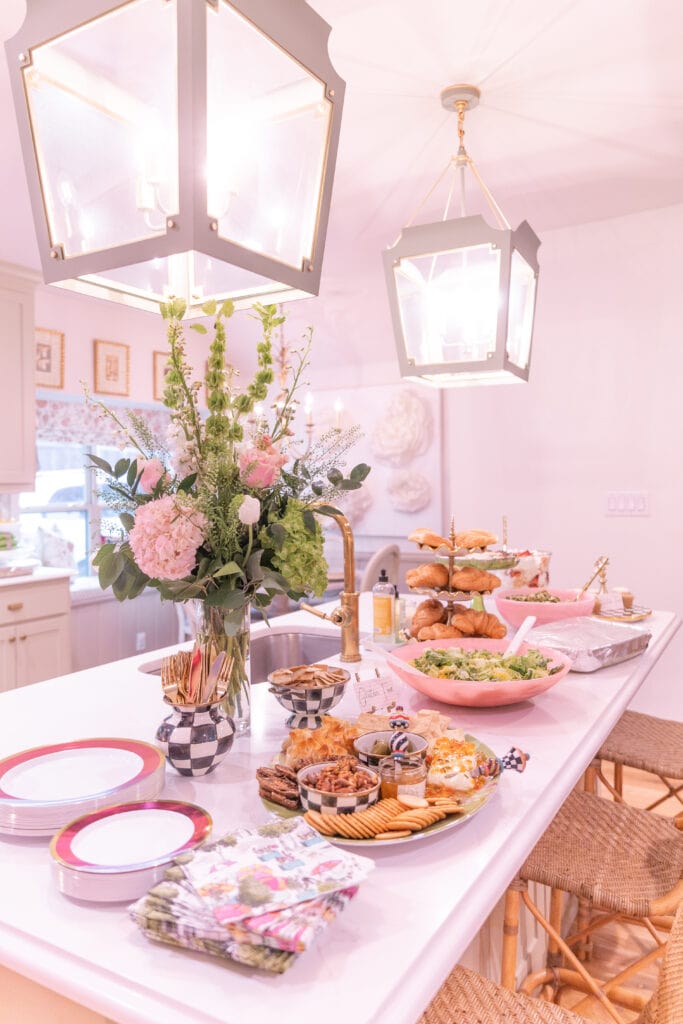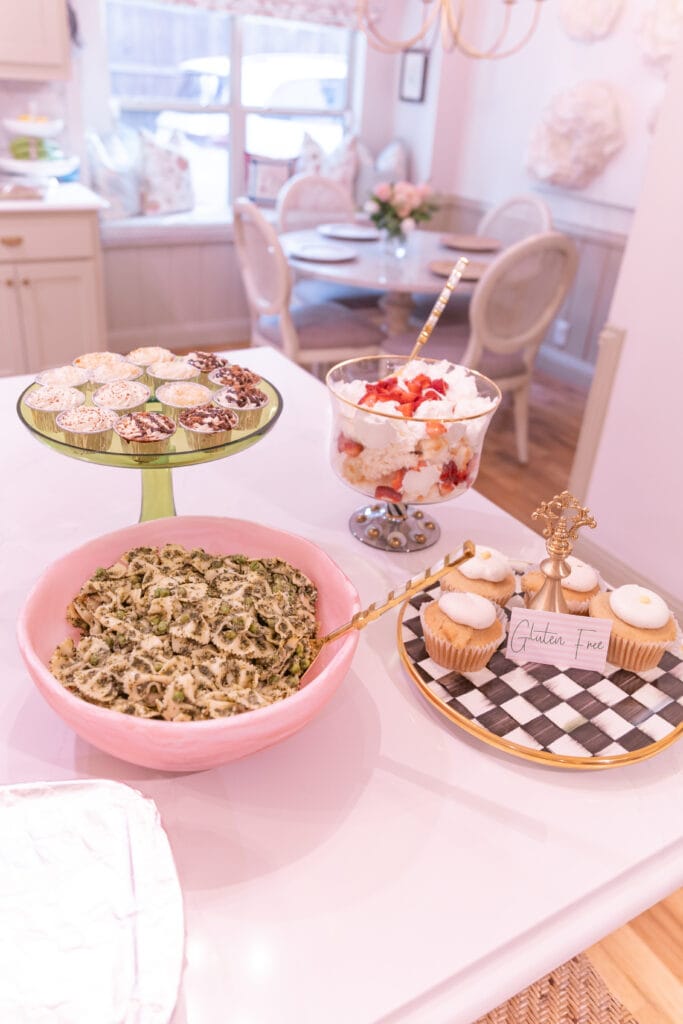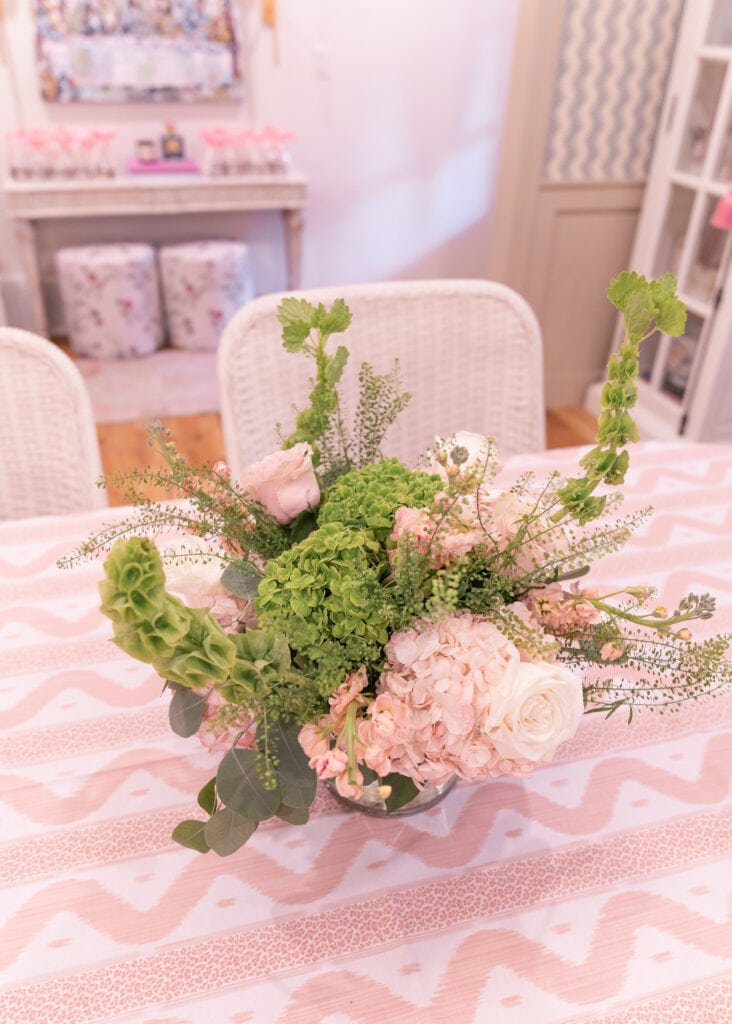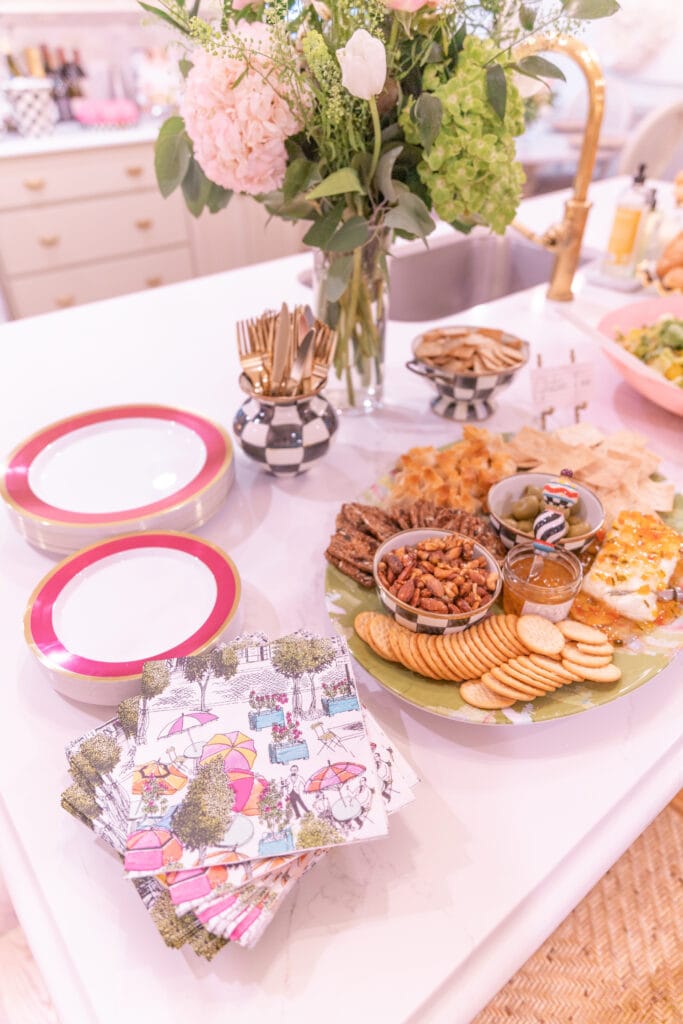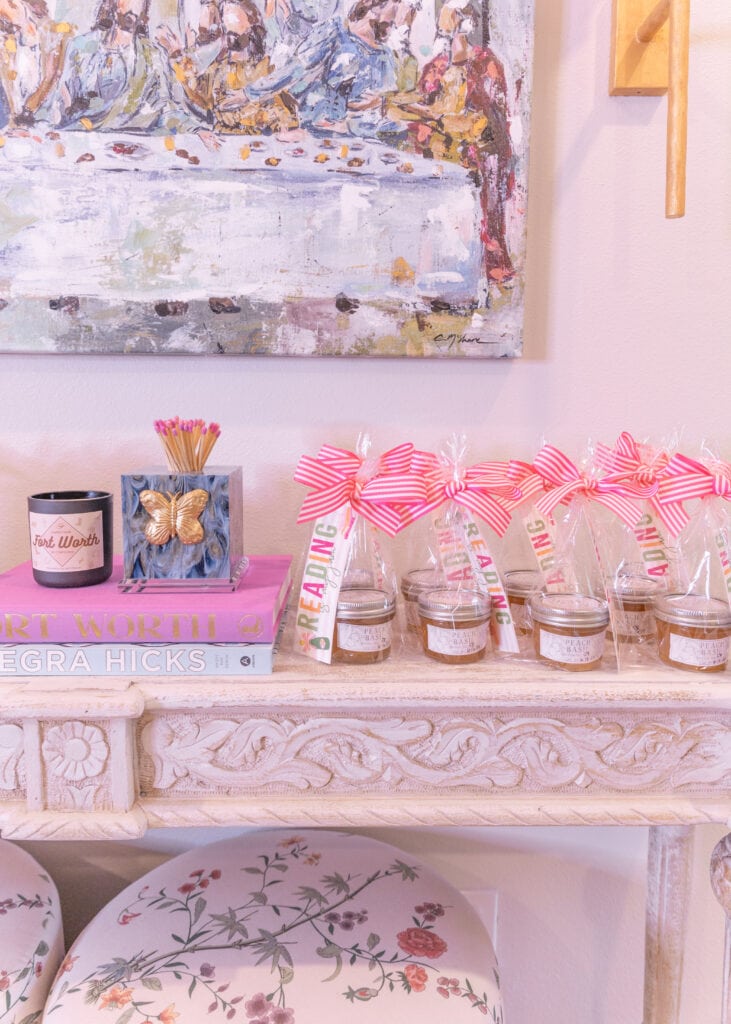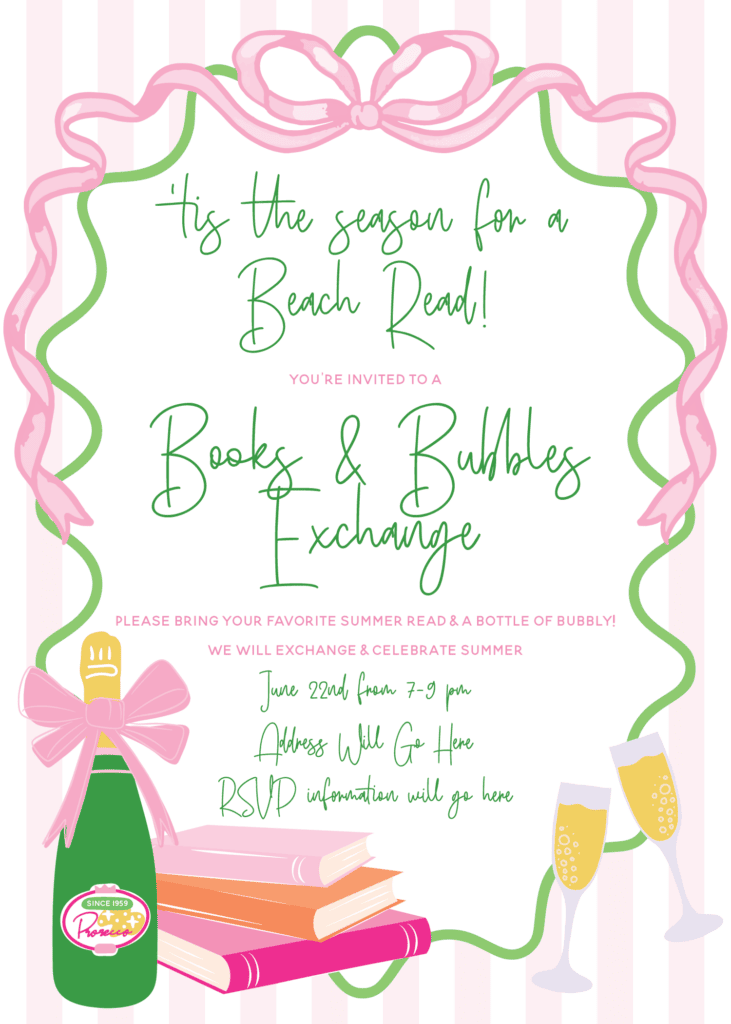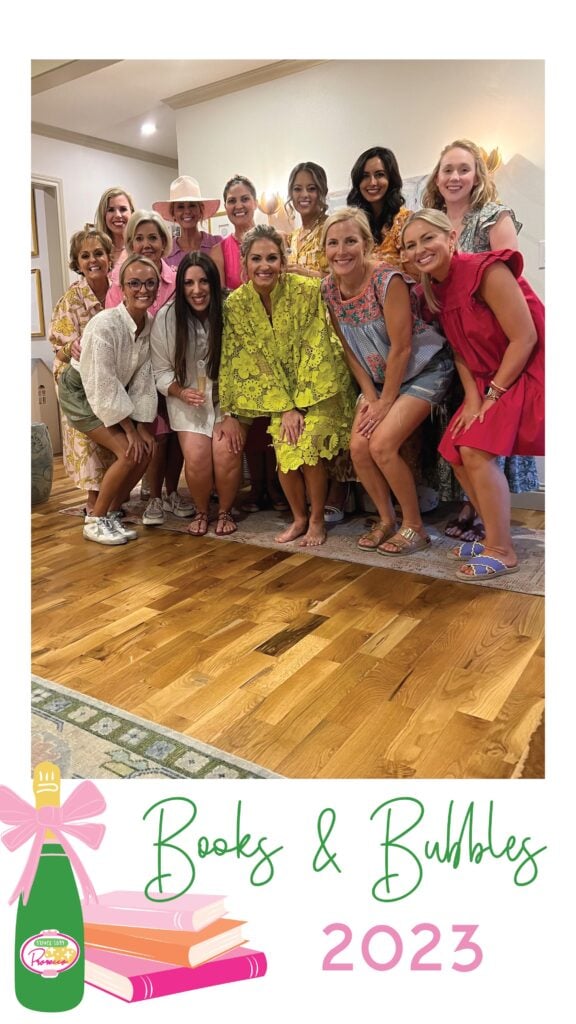 Consider this your sign to have a Books & Bubbles party before the end of summer! I love when my nightstand is overflowing with books. Each drawer is stuffed full of books I intend to read, and while it may take me years- I do get to most of them. But *in my humble reader opinion* nothing beats a summer read. Give me an easy-to-digest story of some gal reluctantly visiting her family's beach house after she got fired from her job, only to fall madly in love with the neighbor's son. I'll finish it on the flight back from my trip and still be choking back tears at baggage claim. I decided to host a little get-together with girlfriends and the requirement was you had to bring your family summer read AND bottle of bubbles.
My mom helped me host, and we served a few kinds of cheese with my favorite jam, her famous Chicken Lynn, croissants, pasta salad, and mini pies to pair with champagne. Then we did our swap! We did it a bit like White Elephant. Everyone drew numbers, then you got to go grab the book and bubbles you wanted. Once you got your book, the purchaser of that book explained to the group what the book was about. A book could be stolen twice before it was safe, and y'all, it got so competitive! We were all snapping pictures of books to buy once they got stolen. I brought Happy Place, as I had read it on my flight home from New York and it was every bit a perfect summer read.
For party favors, my sister made the cutest "reading is my jam" bookmarks and we paired it with the peach basil jam we served for appetizers.
It was one of my favorite friend gatherings and will have to become a tradition each year. Everyone ends up talking about their favorite books, the stage of life they read them, and you leave the evening learning something new about your closest friends. I thought I'd include the list of favorite books from the party, so you can add them to your nightstand as well. 😉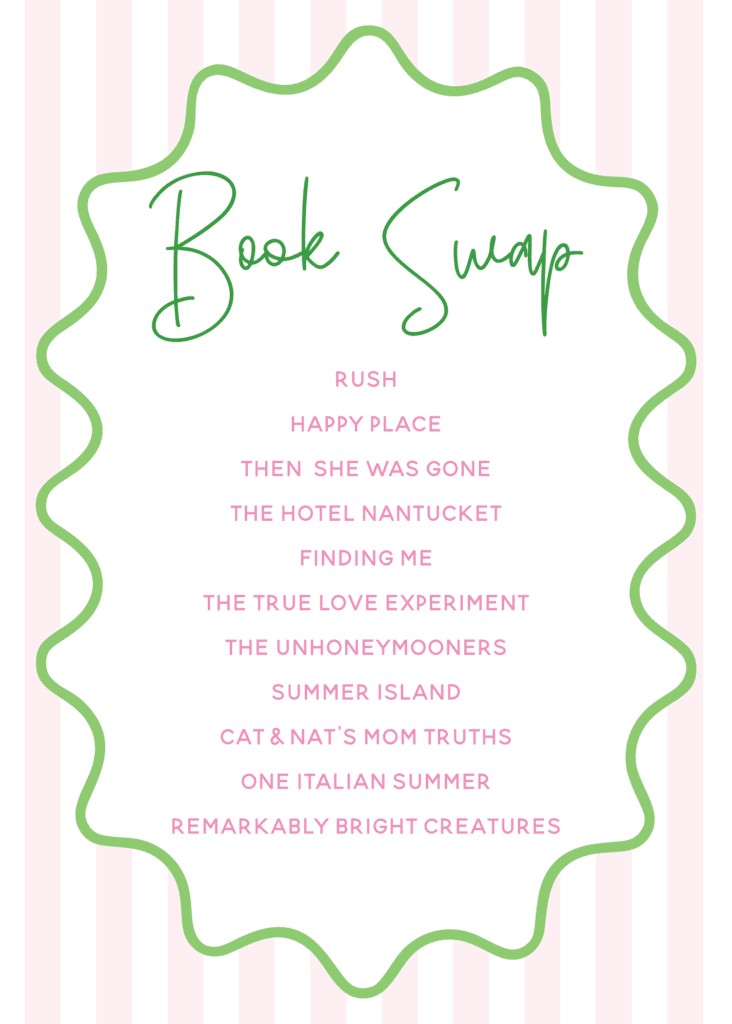 Happy reading! What is your favorite summer read?!