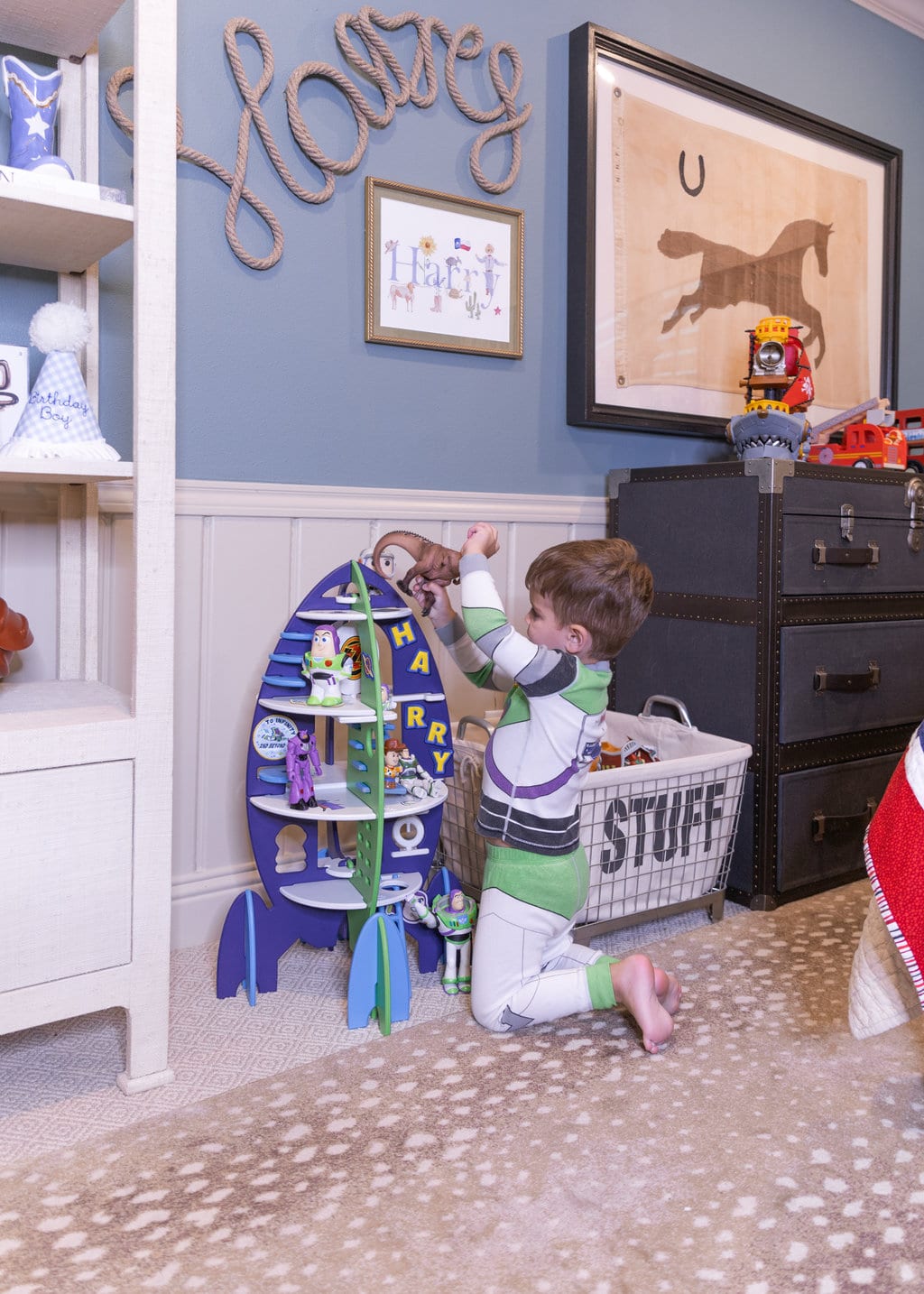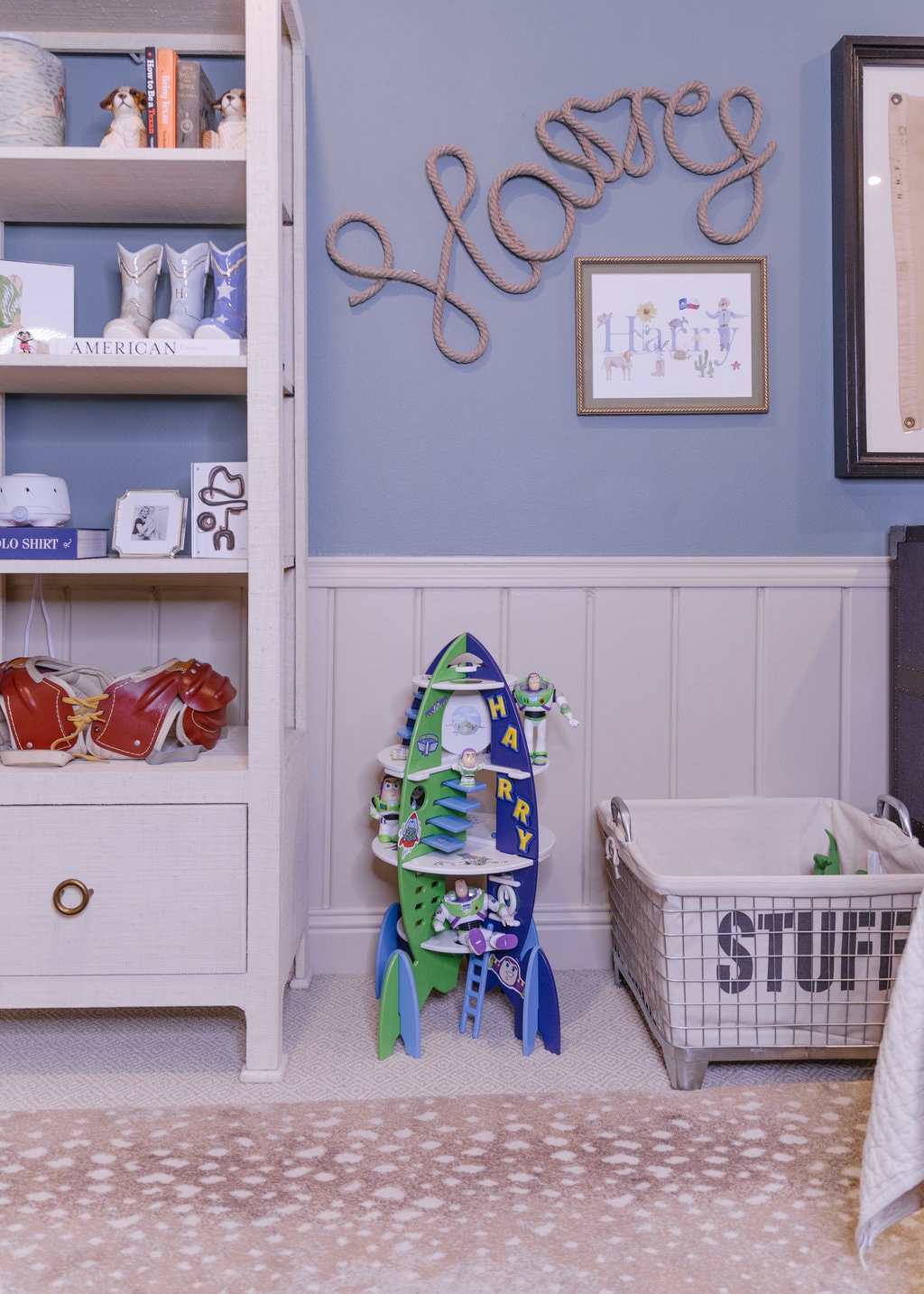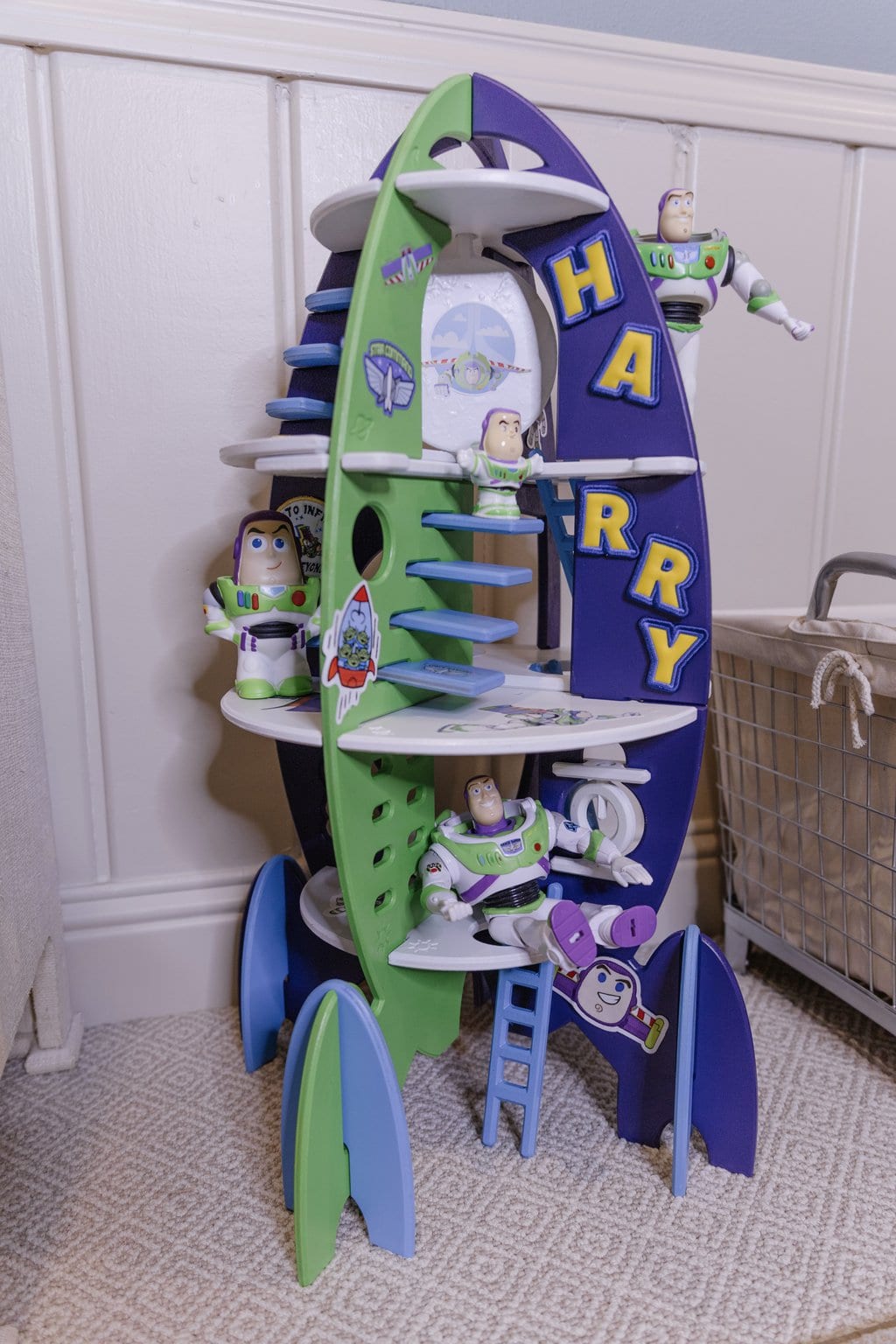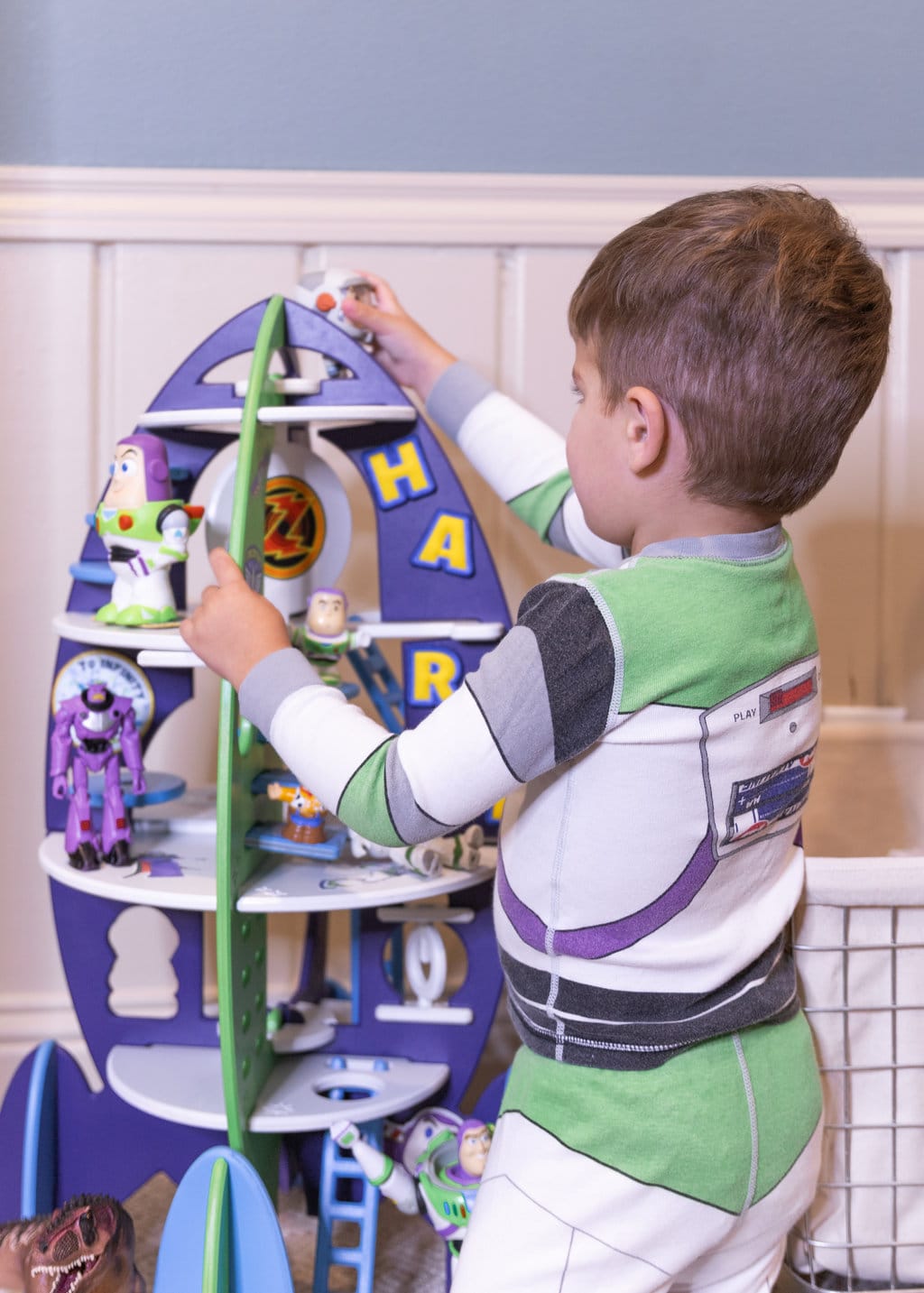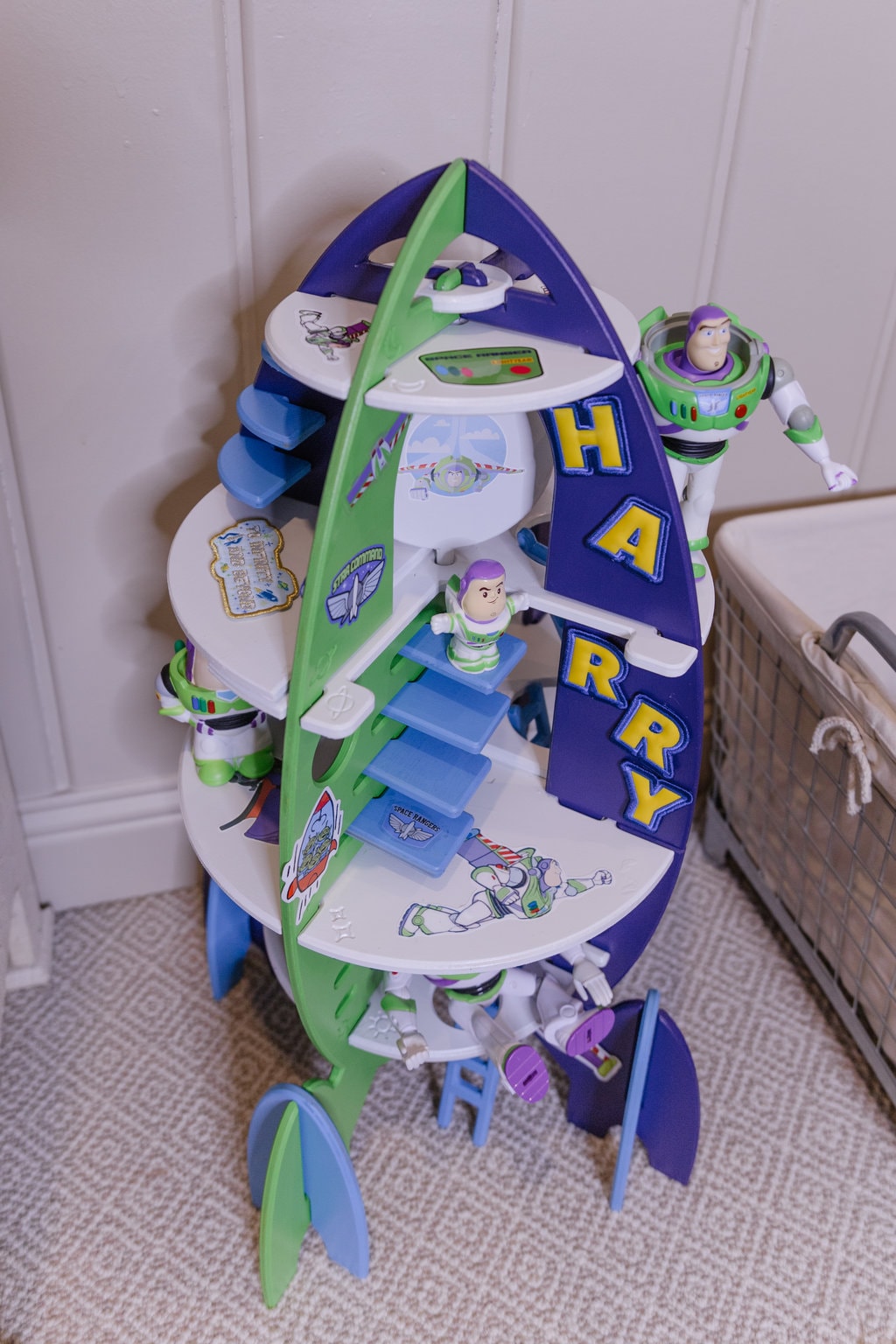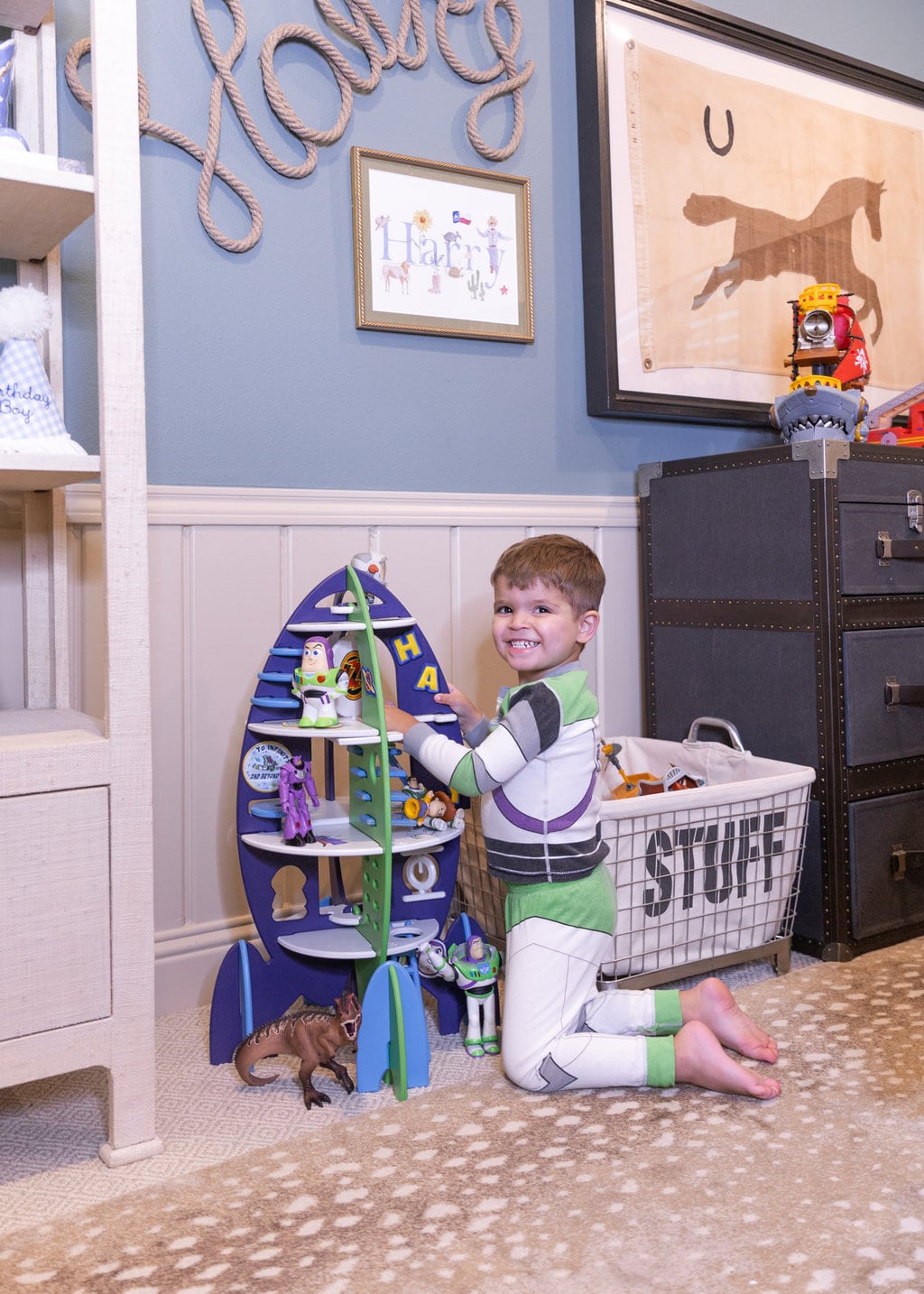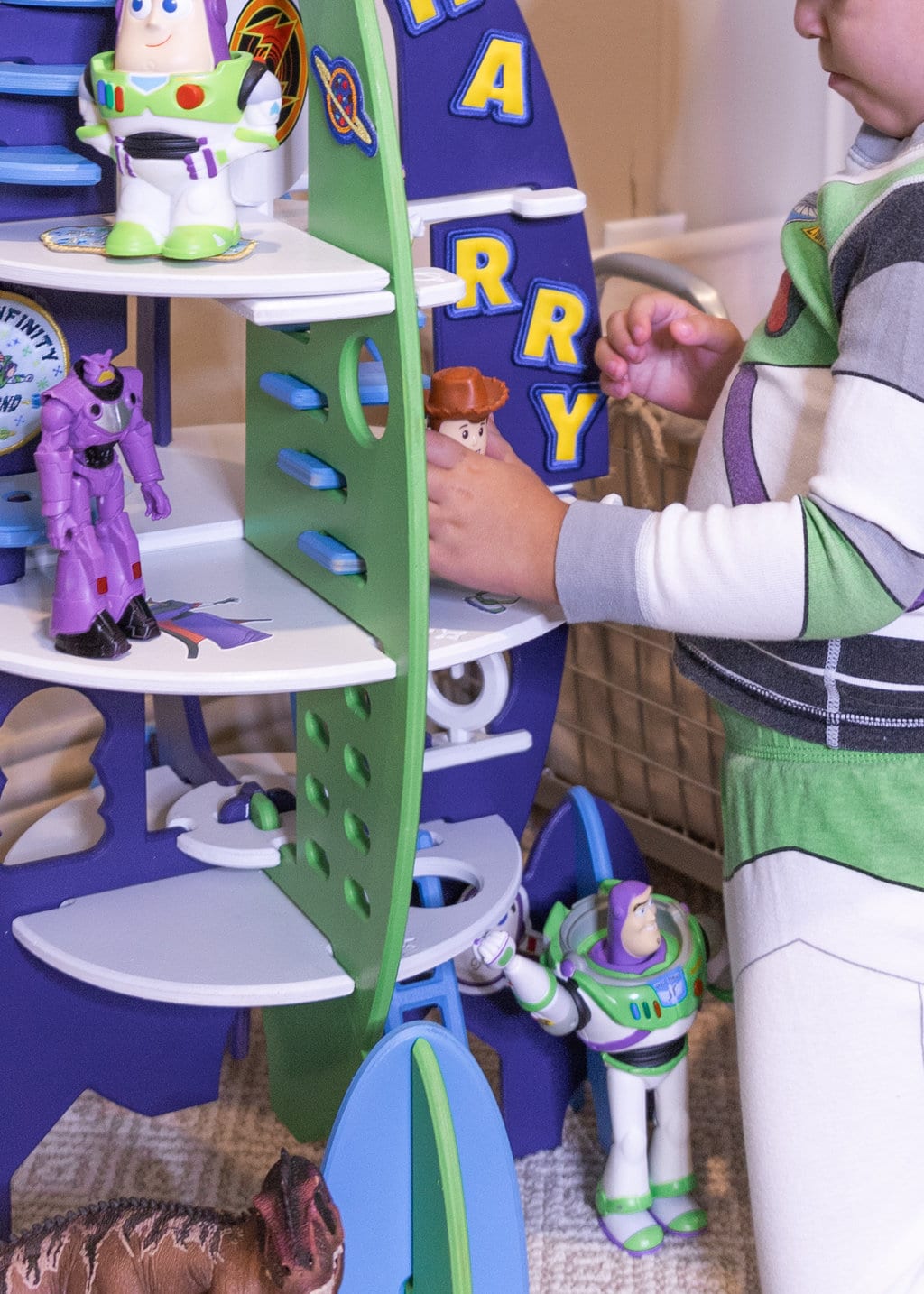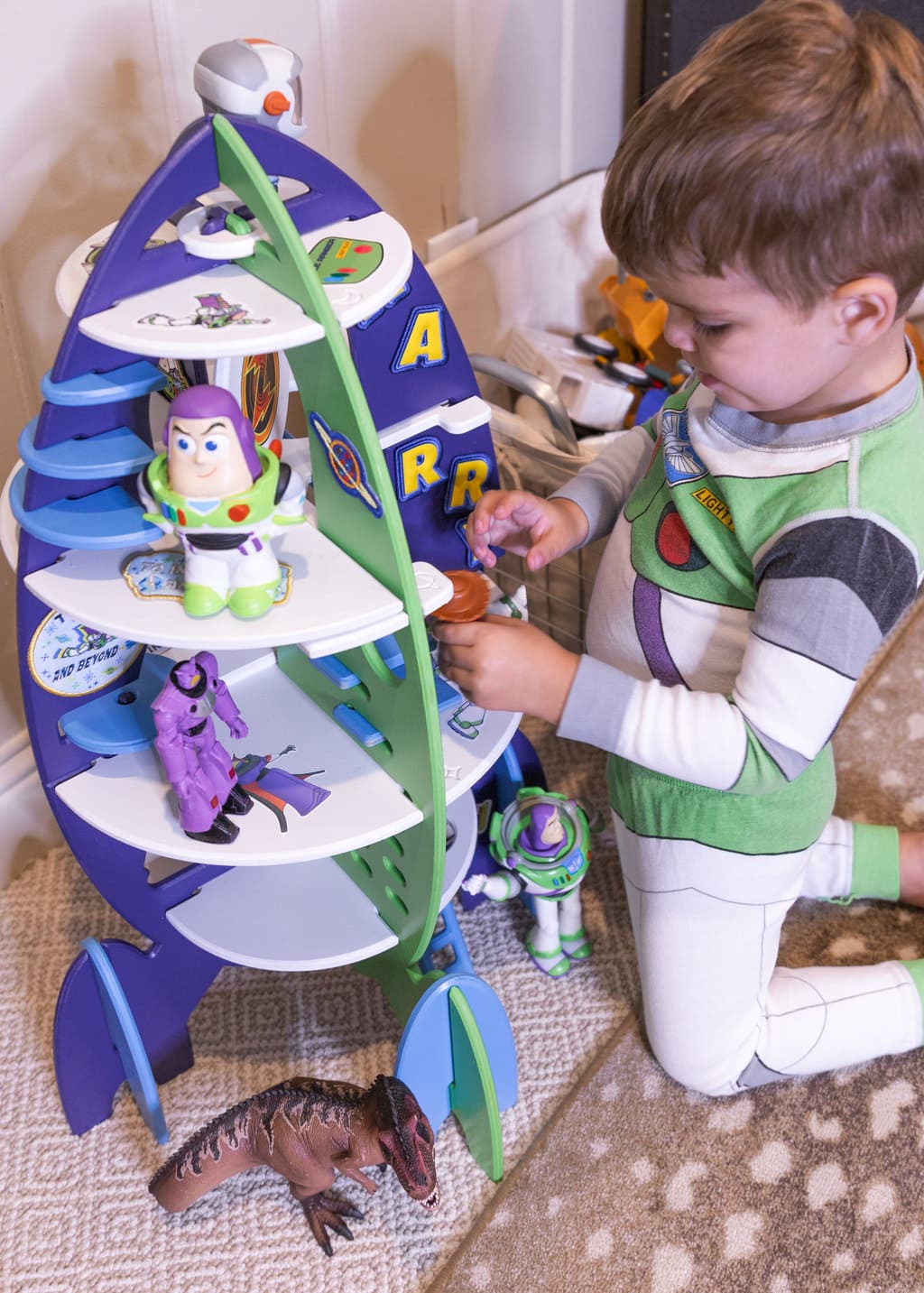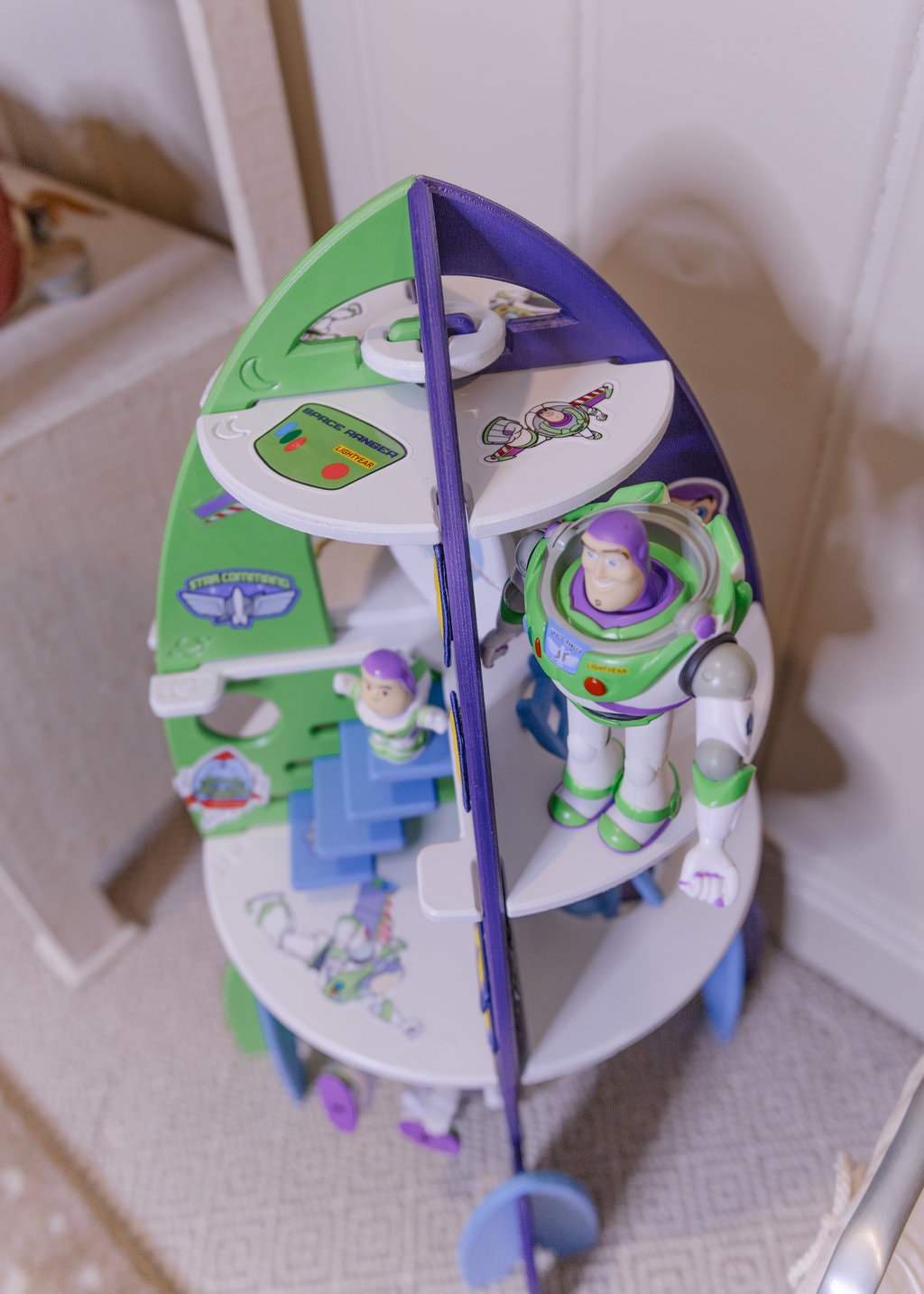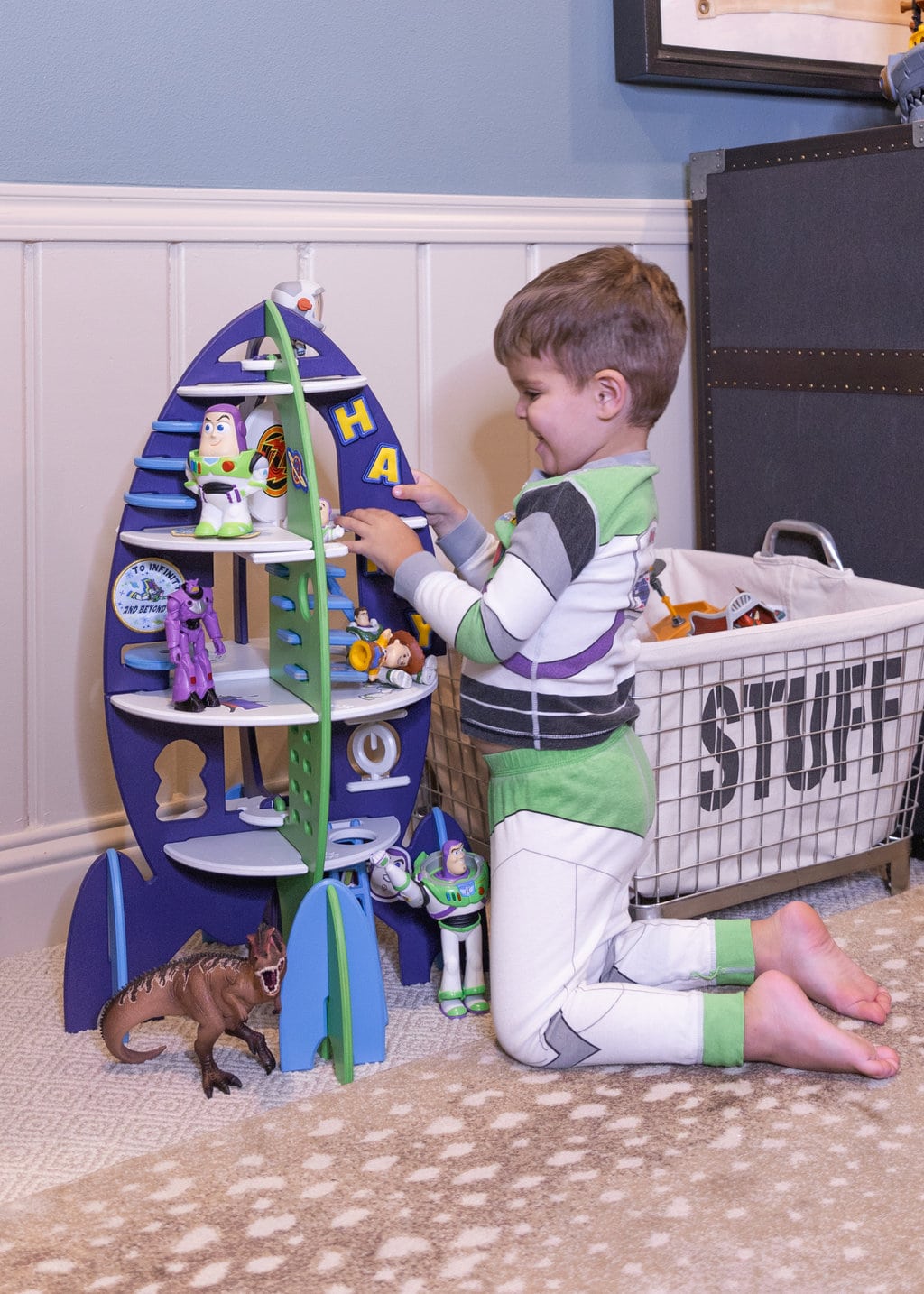 After my dollhouse DIY project, I got bit by the DIY bug. I started to browse toys for my kids and think, "Well, I'd rather it look like that." and "Wouldn't it be better if there was this for that?" And since I'm the QUEEN of starting needlepoint projects and never finishing, I assumed this was a bad itch to scratch. But *so far* so good! I worked on this Buzz house for Harry's birthday earlier this summer, and it has provided countless hours of play.
Harry LOVES Buzz and so I wanted a little Star Command house for all of his Buzz characters. I found this rocket on Etsy and spray-painted it to match the colors of a Buzz Lightyear box. I used COLORSHOT spray paint from Michael's.
Green- With a Twist
Purple- Center Stage
Blue- It *should* be Scuba, but that isn't looking the same to me online. So I'd swatch it to be sure!
White- Marshmellow
After sealing the paint, I collected little stickers from Etsy and Stoney Clover to personalize the rocket ship better.
I thoroughly enjoyed making this a bit more Buzz-like for him and wanted to share it in case your little one loves Toy Story, too. The rocket doesn't take up too much space, especially if they have a smaller room.