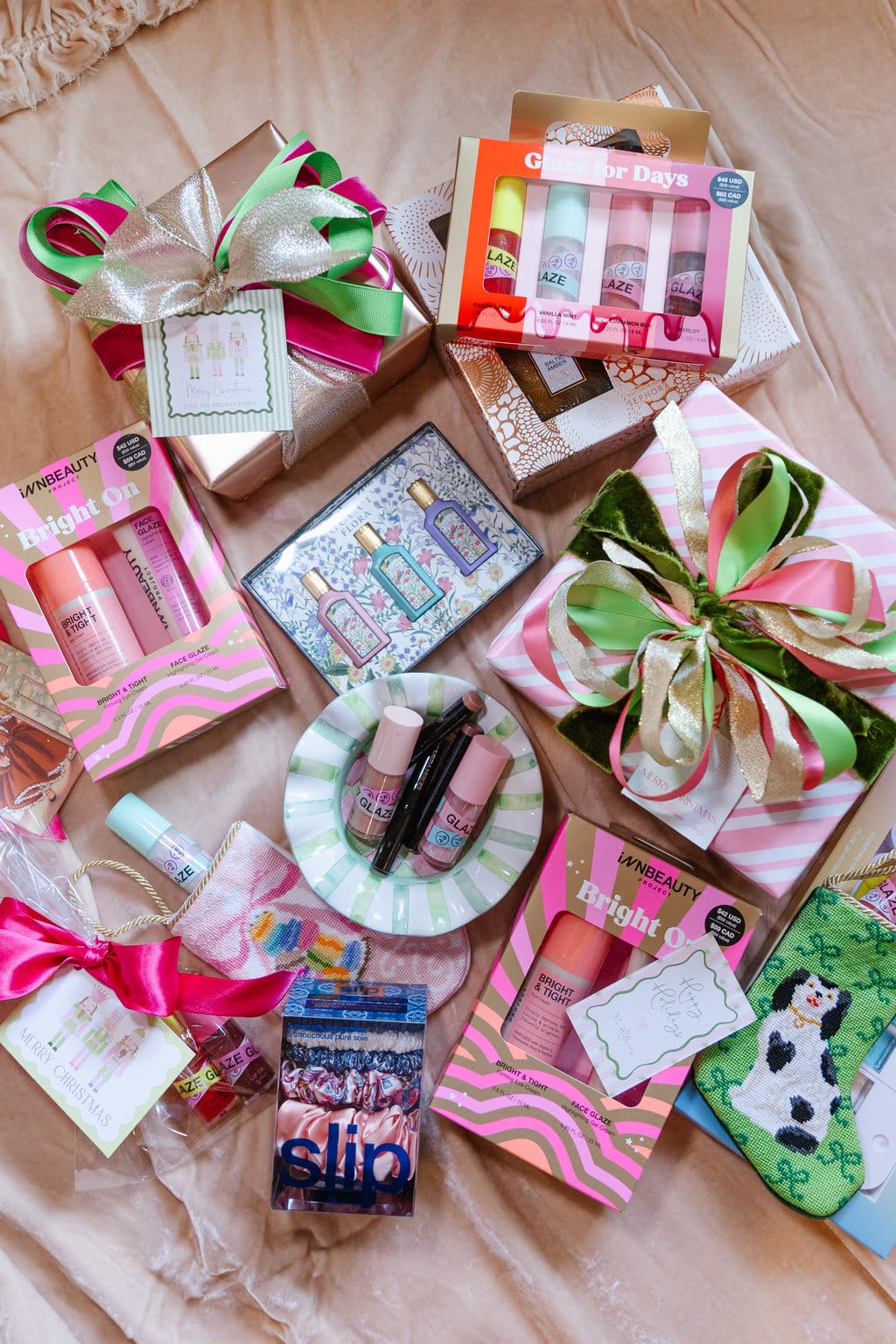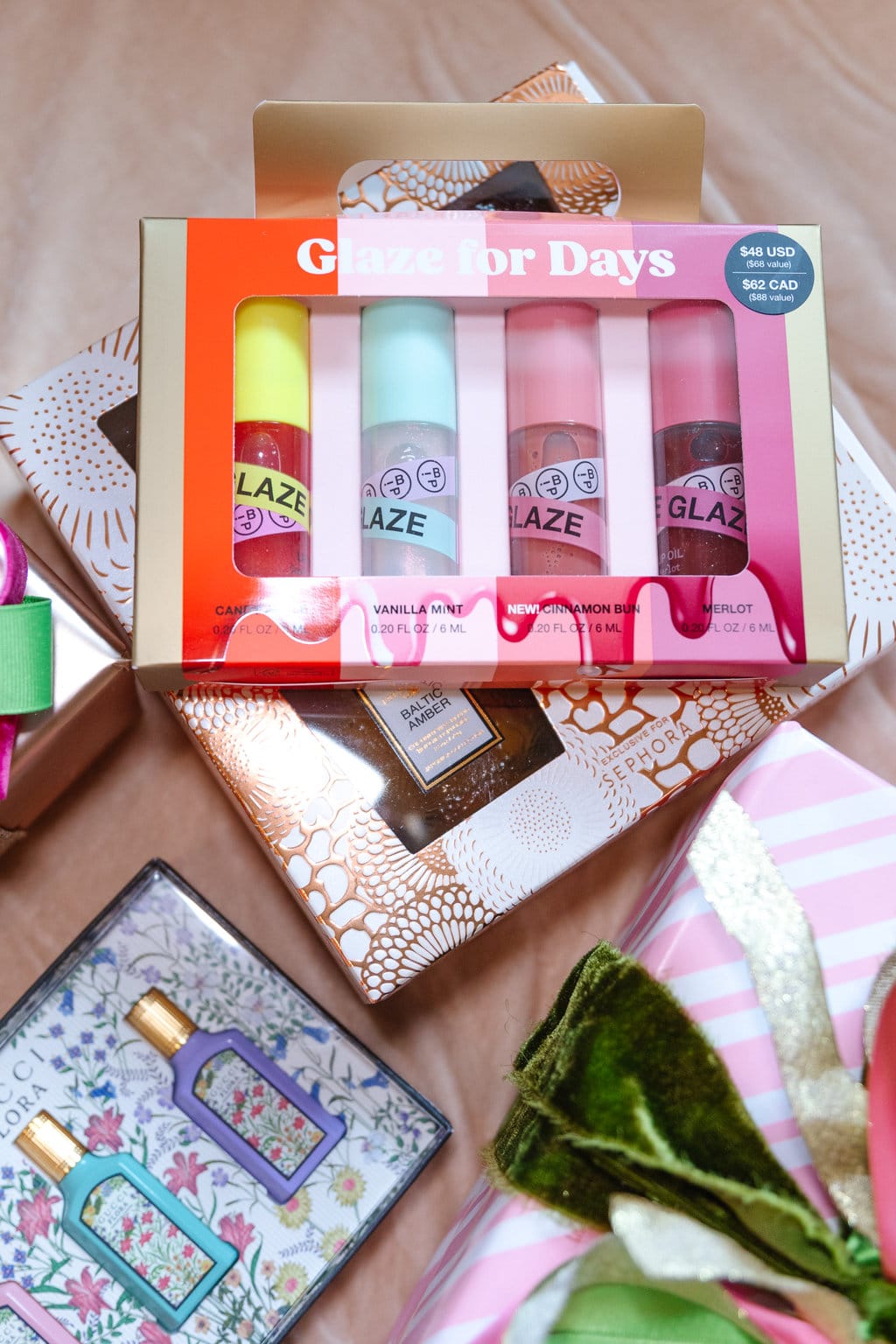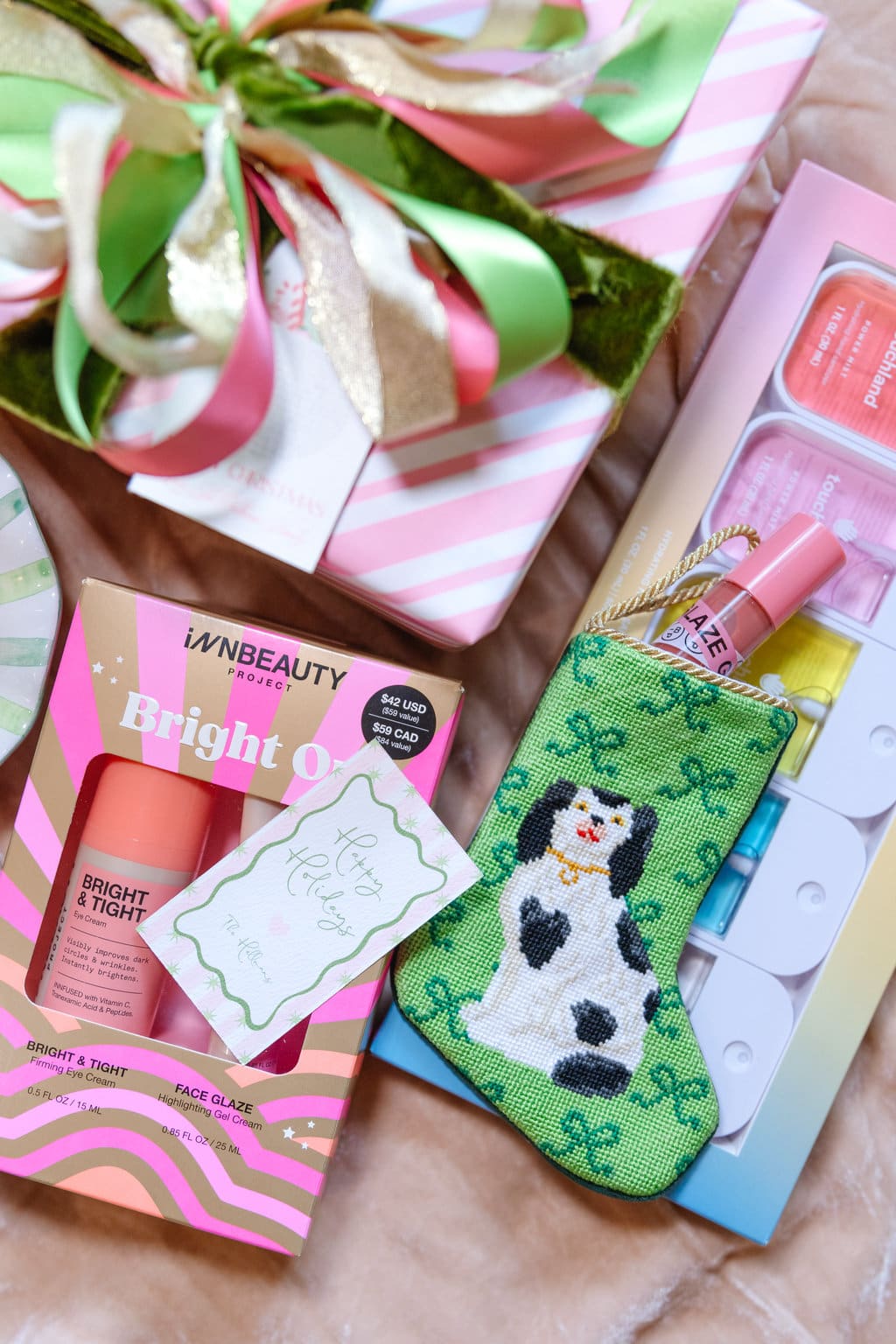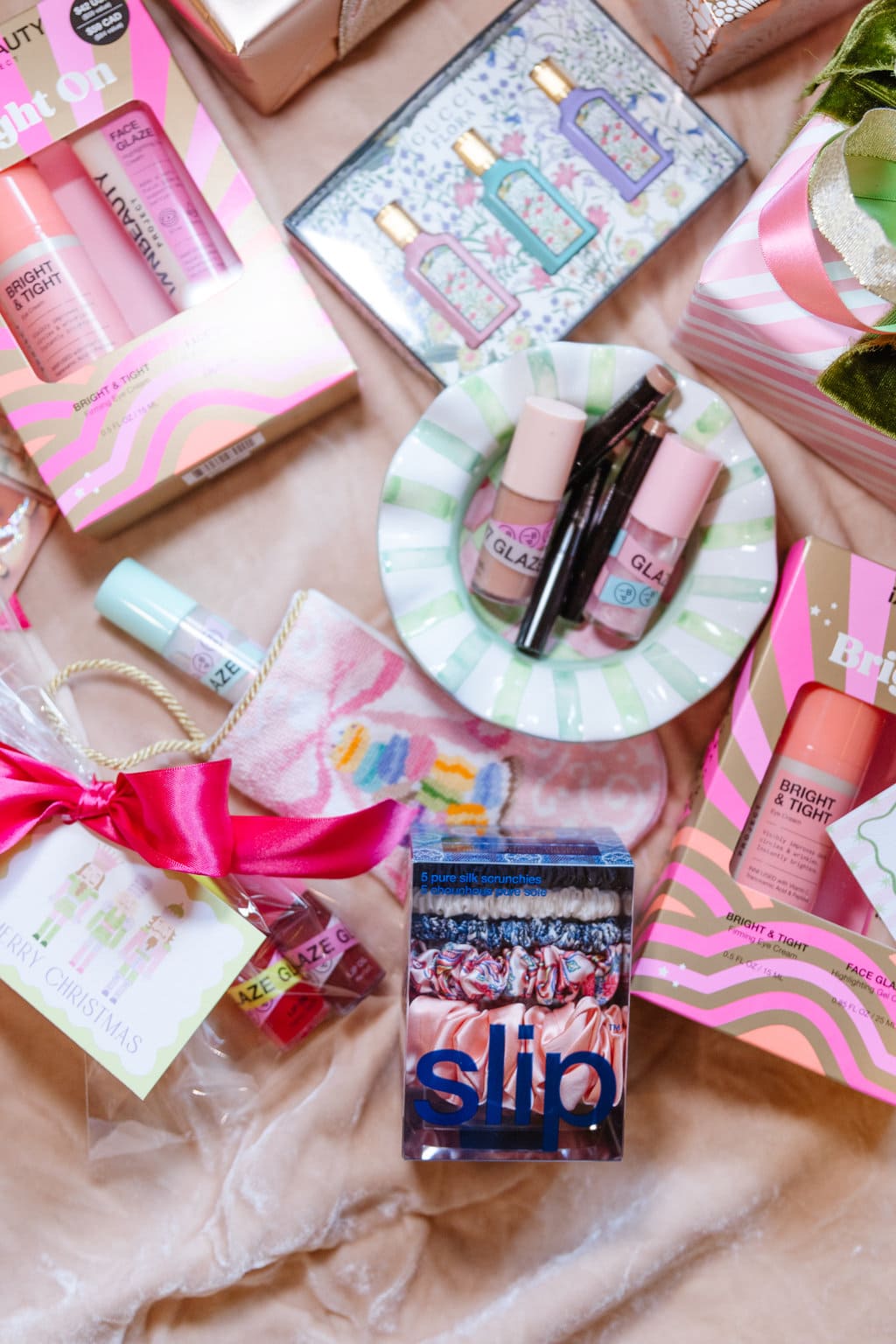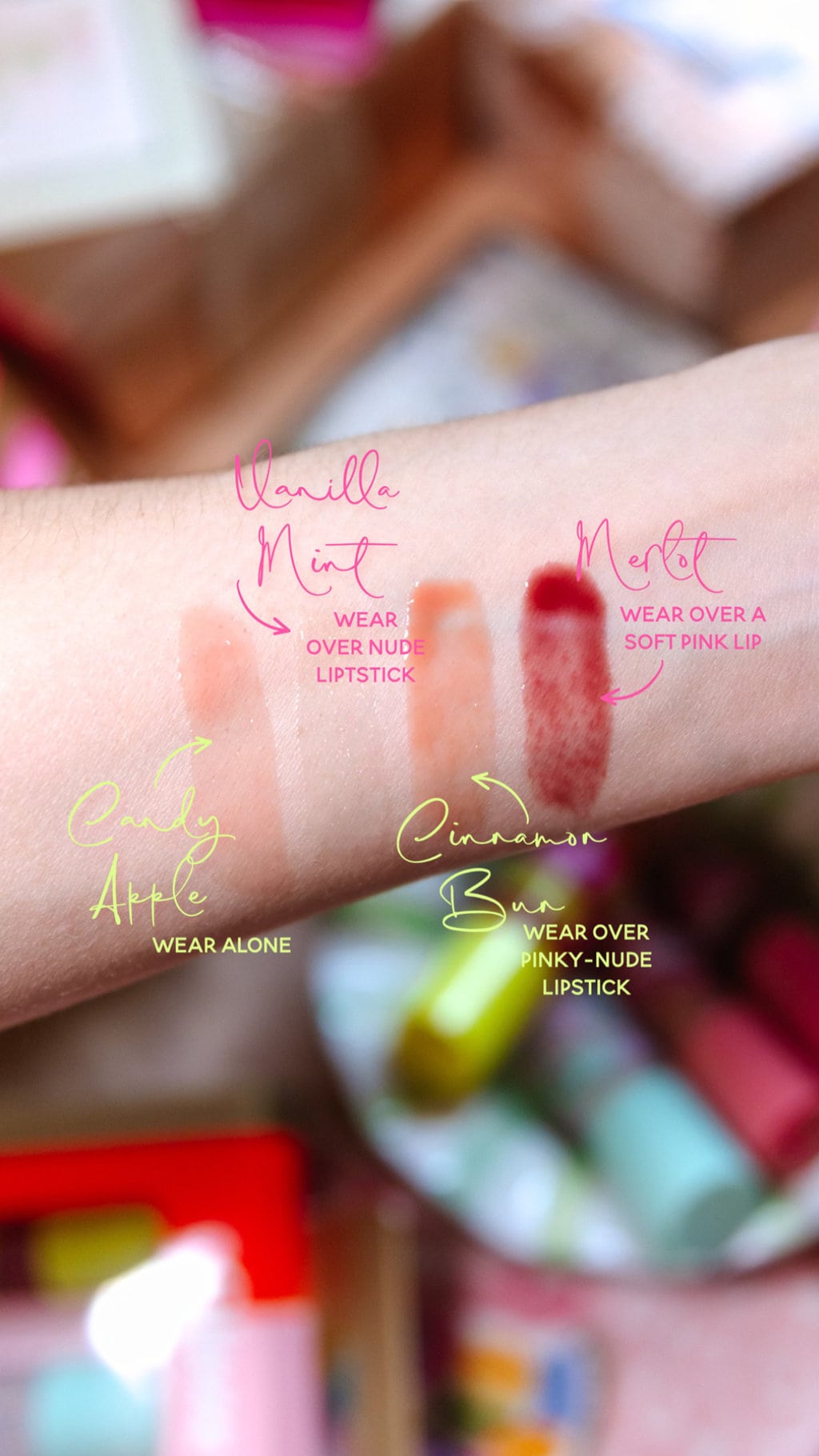 Not to play favorites, but today, we are sharing beauty favorites in the beauty gift guide! Gifting beauty products is like gifting a batch of chocolate chip cookies- who doesn't enjoy them?! I will ALWAYS take another lip gloss floating around in my purse. Always. 😉
Beauty gifts can also be the best option when you want your budget to cover the most gifts possible. Purchase those beauty sets now- especially during the Sephora sale running until 11/6! You can break up the items in them and cover four friends on your list for the price of one traditional gift. And you can get creative and thoughtful with your gifting. Place a lip oil in the berry bowl, add a hand sanitizer in a gift pouch, and tie it all with a bow!
As you shop the Sephora sale and repurchase old favorites and try new finds, I wanted to break down 3 items you could get in the sale and whom I would gift them to!
I dubbed this my best beauty product of 2022, and my love hasn't wavered. It's like iNNBEAUTY took our childhood love of Lip Smackers and turned it into a hydrating, non-sticky, and blendable lip oil. These lip oils do NOT break down lipstick pigment, which is why they are always a 10/10 in my book. You know when you swipe some lip glosses on over your lipstick, and 2 seconds later, the color has changed…and not in a good way. Color is faded, and you're left using more product than you intended to reapply.  I don't know what is in these lip oils that does this, but I say they are like Photoshop in a tube. They blend imperfections (messy lip liner be gone), create a fuller pout, and last for hours. They have a ton of colors, and I love how blendable they are! You may look at something like Candy Apple and think, "Is that too dark?!" But these colors never overpower, and yet they bring life to your lip cocktail by playing with undertones. I've tried other pigmented lip oils, and they either have no pigment (which feels pointless), or they are too dark or light to work with whatever lipstick you're wearing. You can confidently throw a color or two in your purse, and they will work no matter your lipstick (or wear alone). I could rant and rave about this product, but as someone who tries beauty products all the time, I've never tried a product like this. I need iNNBEAUTY to make more makeup products- because these are truly perfection.
This 4-Piece Lip Set is a $62 value, sold for $48. And if you get it on sale during the Sephora sale (depending on your tier) it can be $38 and you can divide each lip oil up in a gift. What's better than a gift under $10?! Think favorite thing parties, Secret Santas, gifts for girlfriends in your bible study- and more!
In this set you get: Candy Apple, Vanilla Mint, Cinnamon Bun, and Merlot!
Here is my favorite way to wear each:
Candy Apple: It looks red, but it applies as a "your lips, but better" shade. I wear this alone on no-makeup days when I just do SPF and Face Glaze. It also looks great over a neutral liner, like Lawless Pink Sand. I say this color makes it look like you have lip injections because it just smooths and creates a full pout.
Vanilla Mint: This is a soft shimmer I like to wear over a nude lip! Full-on nude doesn't look great on my skin, but the shimmer in this softens it. Think of Vanilla Mint like an everyday sparkle gloss.
Cinnamon Bun: This is one of their new shades and it combines all the things I love. If you love a pinky-nude lipstick, this is right up your alley! It also makes a pink look, a little more nude. I'll throw this on over MAC Snob and it tones it down!
Merlot: DO NOT be scared of Merlot! This is the lip oil I actually tell most people to buy! Merlot can go over a soft pink lipstick and it creates this unique lip cocktail that looks like the perfect lipstick shade. The mauve/and blue undertone makes your teeth look whiter, too.
Bright On is your "no makeup" kit! It has Bright & Tight which is my morning eye cream that brightens dark circles, depuffs, and acts as a concealer/highlight in one. It also includes Face Glaze which is a skincare filter product that can be worn alone or under foundation. Both filter and smooth skin and create the perfect base for foundation or make you feel confident without anything else on your skin. It's a $59 value sold for $42. I think this set is best gifted together to a mom friend. I even have gifted this set to a tween at Maxi's dance studio- because it's a set that even those just getting into beauty can love!
You can shop both here and stock up on your Sephora favorites with code TIMETOSAVE.