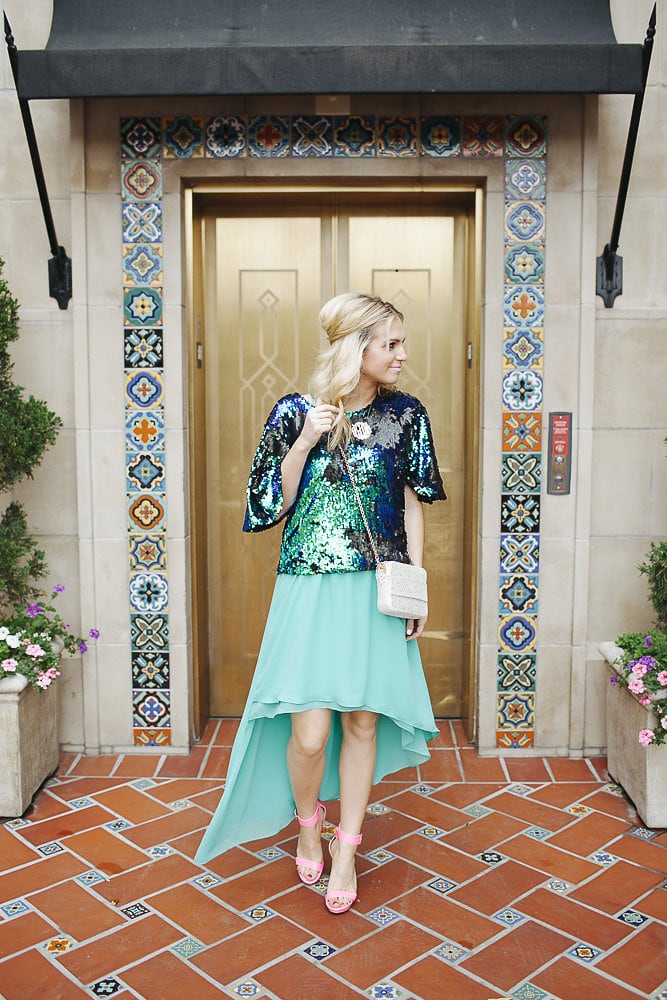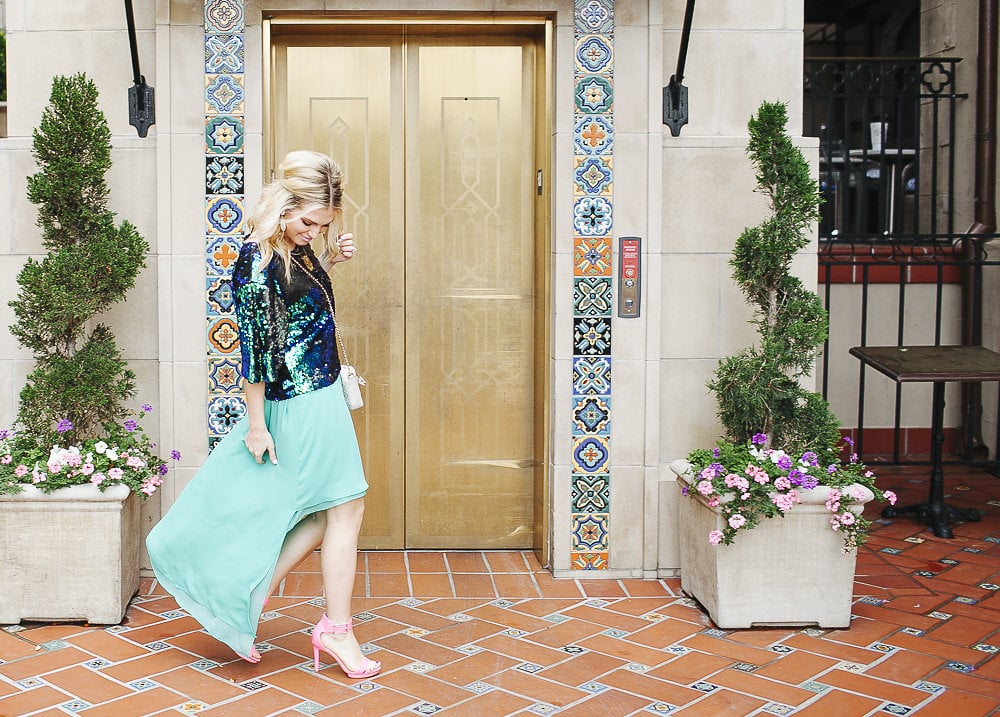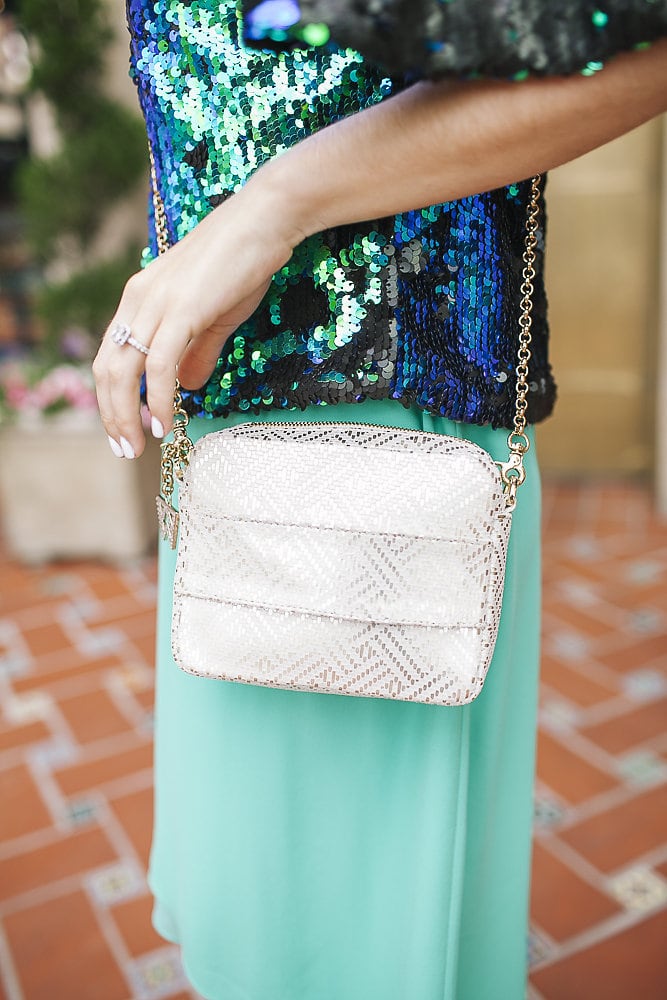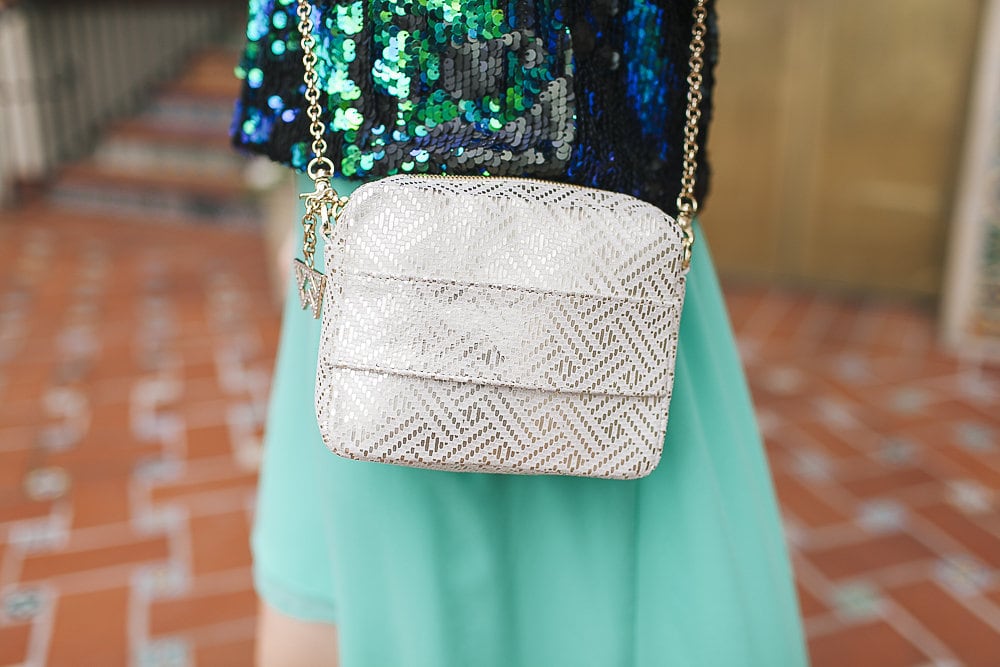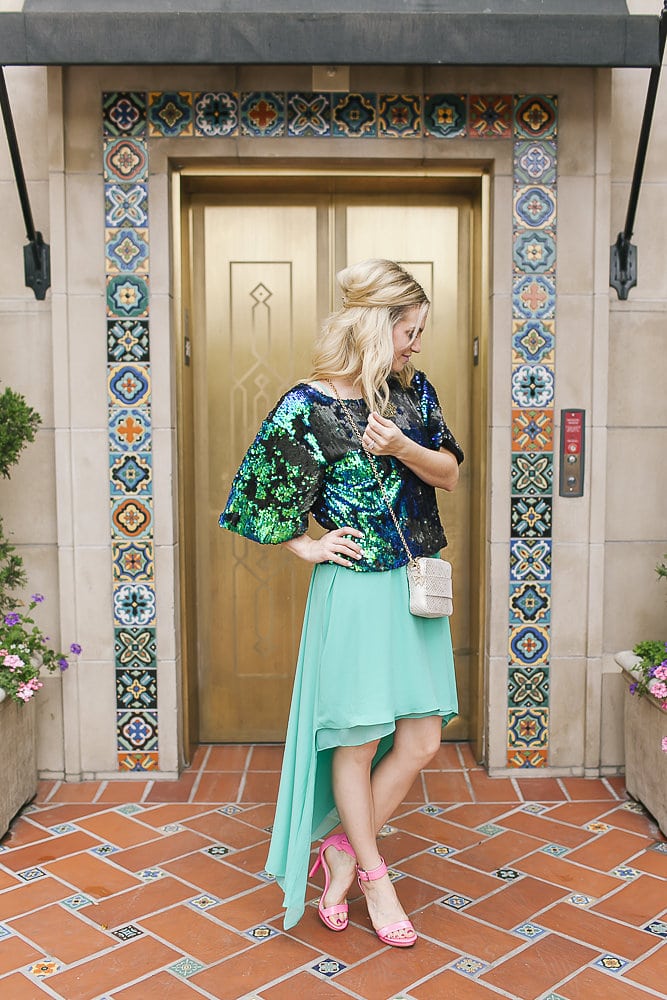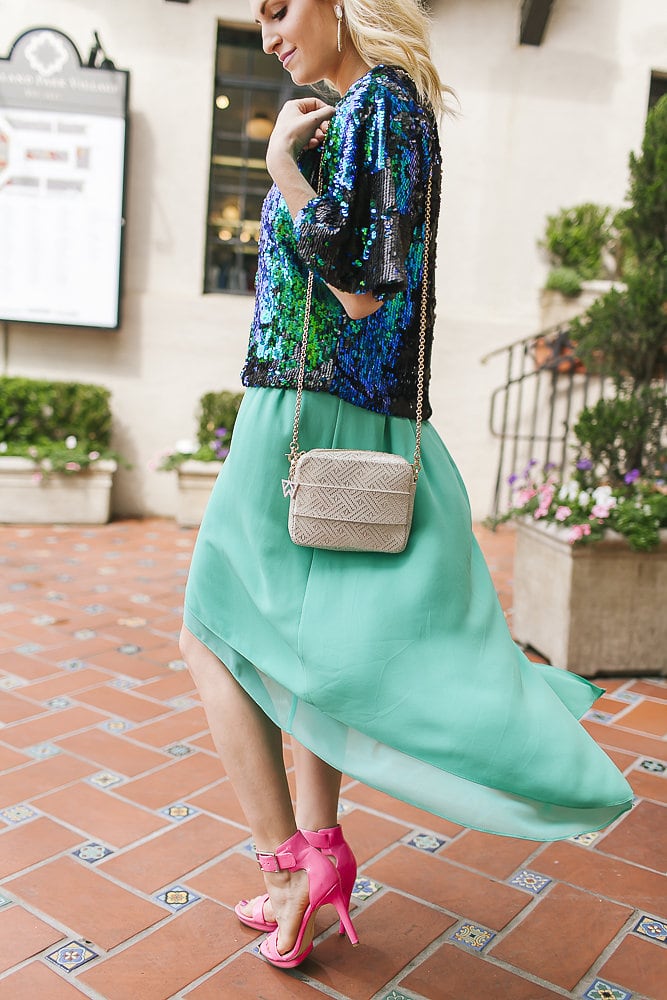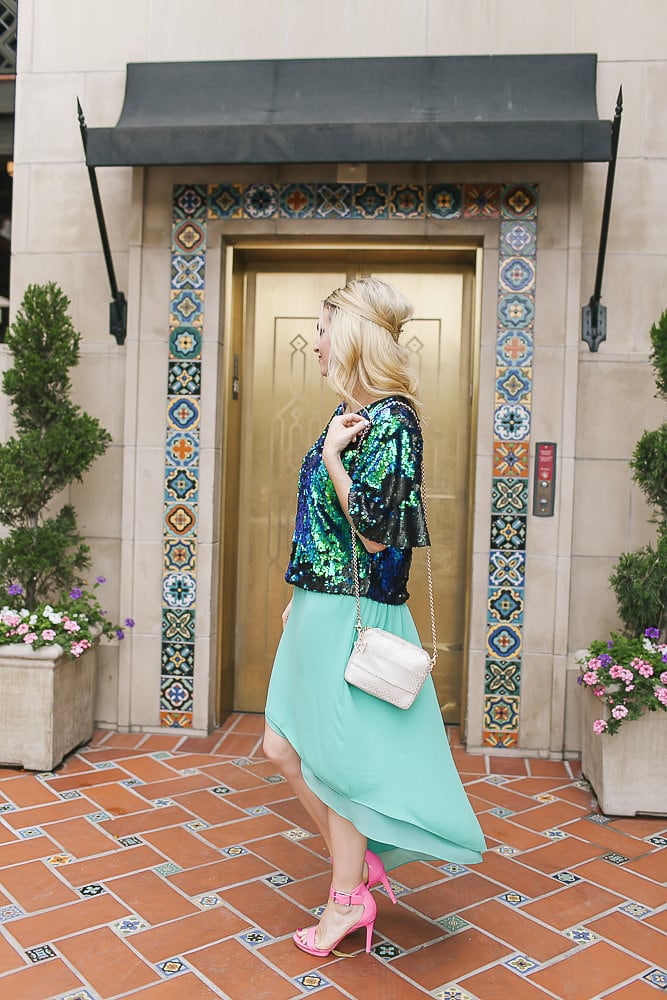 Bag: [c/o] Kelly Wynne | Dress: Similar, Similar | Top: Similar, Similar, Similar, Similar | Shoes: Similar | Necklace: Neiman Marcus | Earrings: [c/o] Kendra Scott | Lipstick: Nordstrom
Weddings season is almost here and I've got three "rules" that can get you from the pews to the dance floor in one chic piece.
1. Don't wear white.
We all know that, but I seriously saw a store tweet the other day that one of their white dresses was great for wedding season. No ma'am, missy! No ma'am! And to stay safe, don't go the blush, cream, nude route either. Let the bride have her moment and you can rock your lighter hues to Sunday School. Gold or prints are fine, but an all "cream" look can appear white and like you want to steal her thunder.
2. You can be an outfit repeater, just layer!
You don't have to break the bank with wedding season. Each "I do" doesn't have to require a swipe of plastic at BCBG. I say invest in a dress or two, and layer over! I actually wore this green number to a few weddings last year and for this season, I'm throwing my sequin blouses over for nuptials this year. I pulled lots of options at the link because my exact looks are old, but so many similar ones are available! If sequins aren't your thing, add a bright crop top like this.
3. Invest in the clutch of all clutches.
Clutches can be difficult. I love them, but they are sometimes way too teeny and I can never decide what is more awkward, to carry it around or leave it at the table so I can dance? And what about when your favorite clutch is silver but you have to wear gold earrings? Kelly Wynne fixed the problem. She designed the AfterGLOW collection for her own wedding and I have the Princess bag in Golden Jubilee. It is designed to work with either silver or gold and fits everything from my wallet to 6 lip glosses. I love that it hangs long off my shoulder, but the strap is adjustable to be whatever length you desire!
What are your favorite things to wear to weddings?!