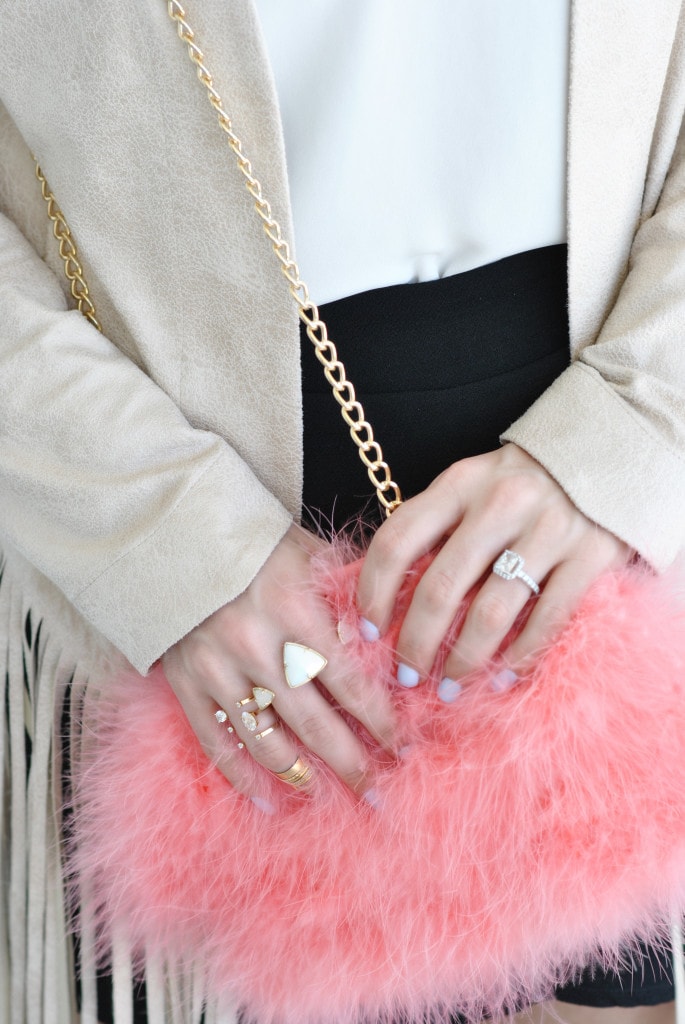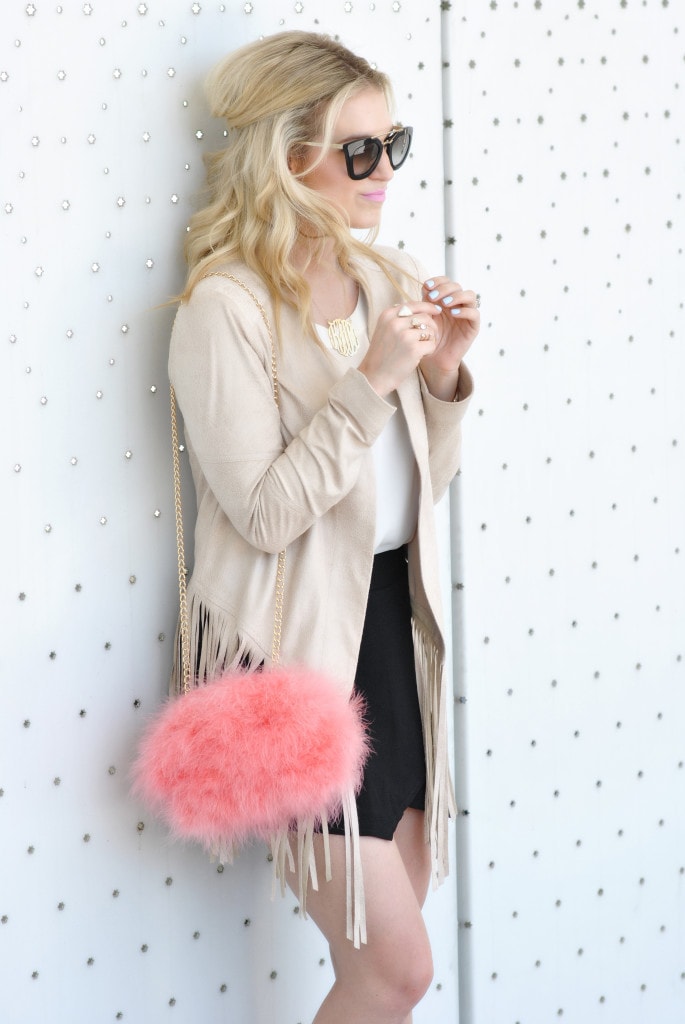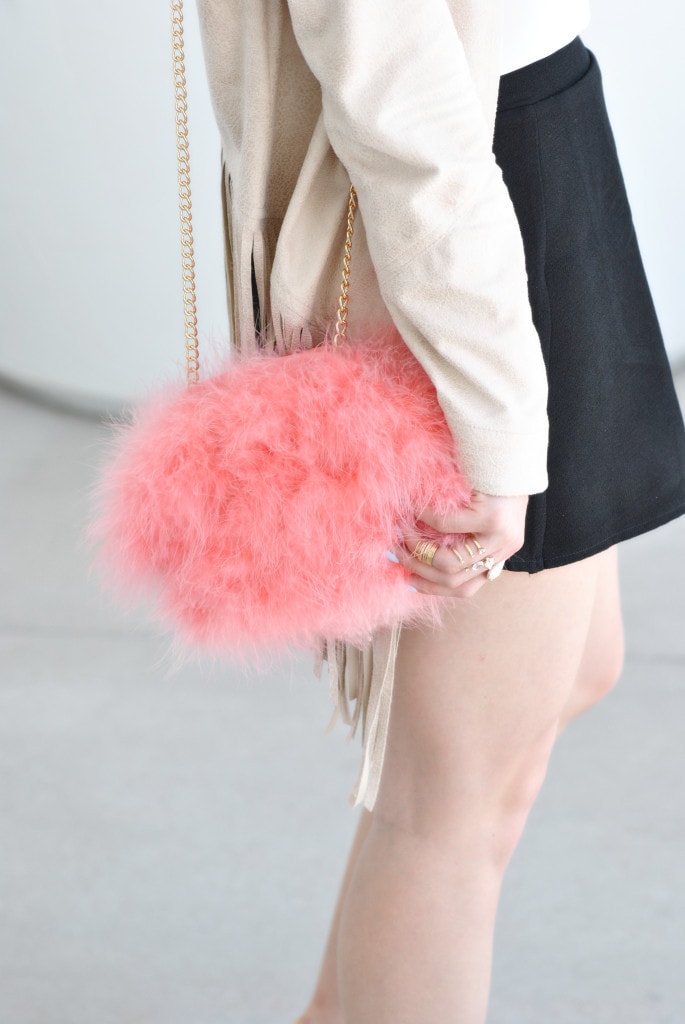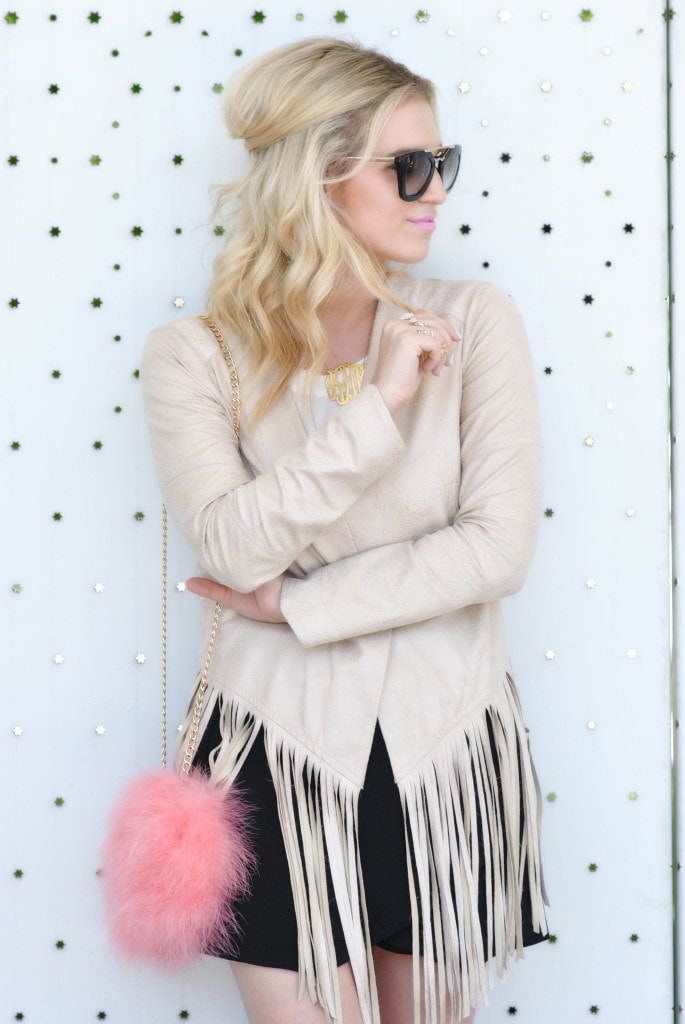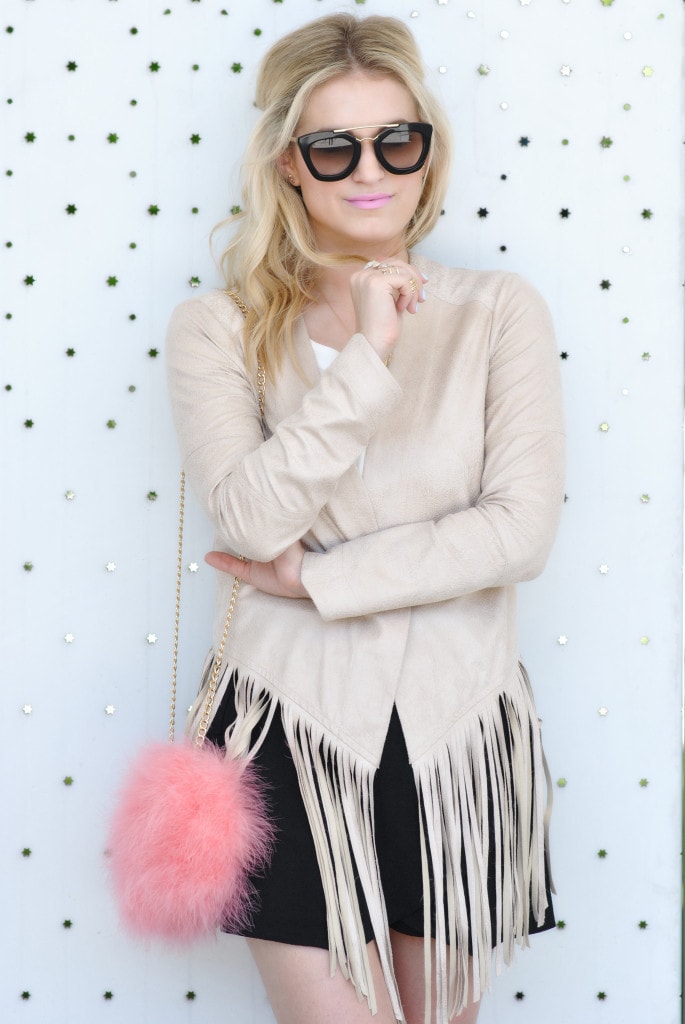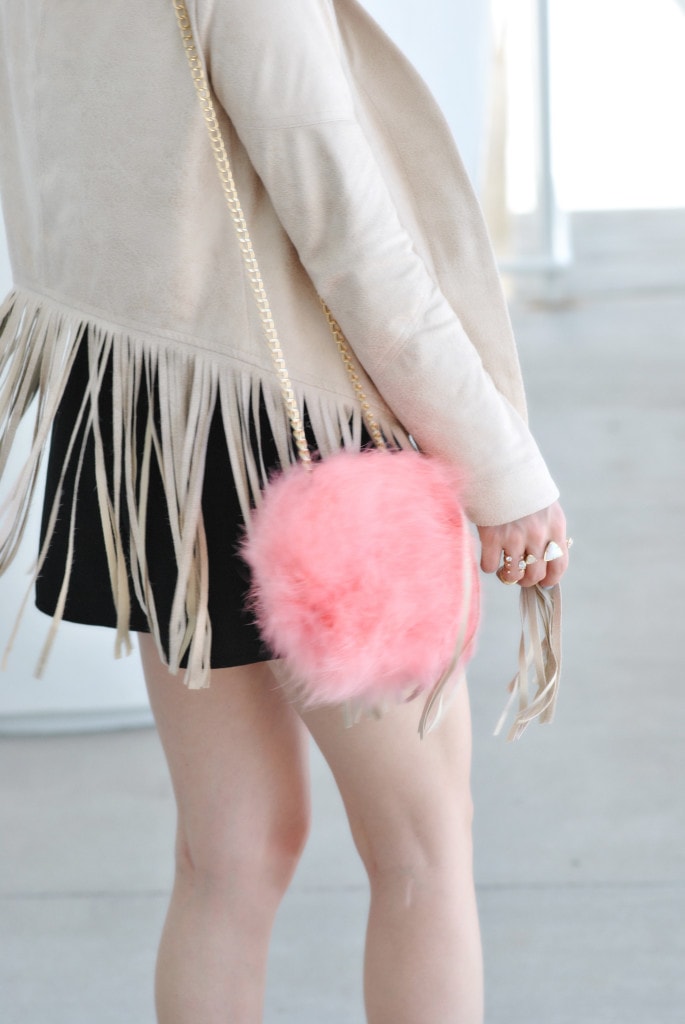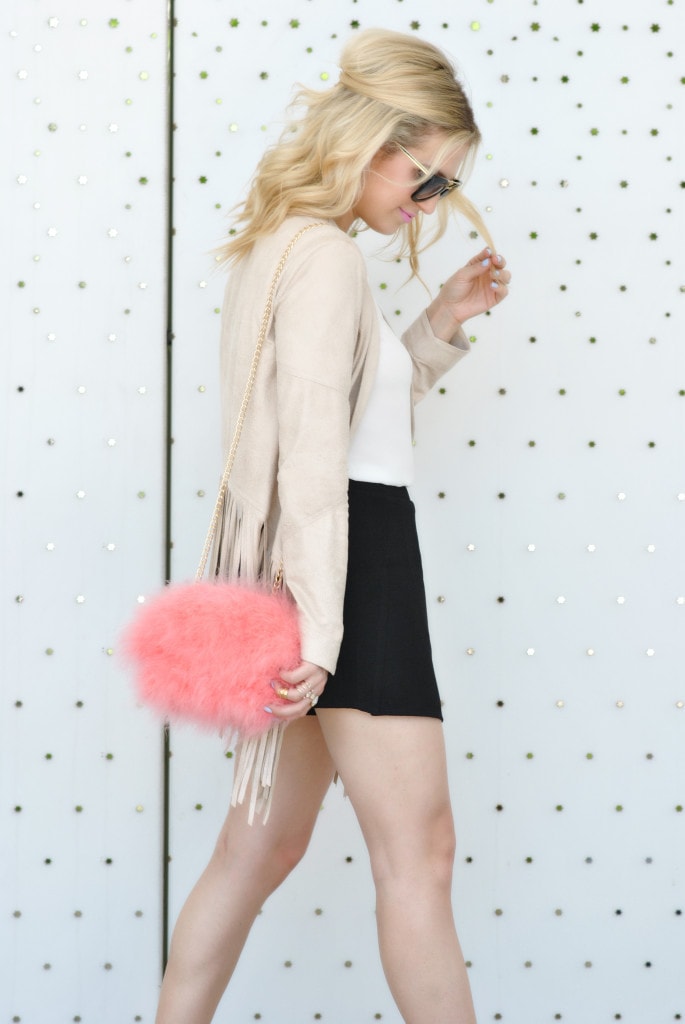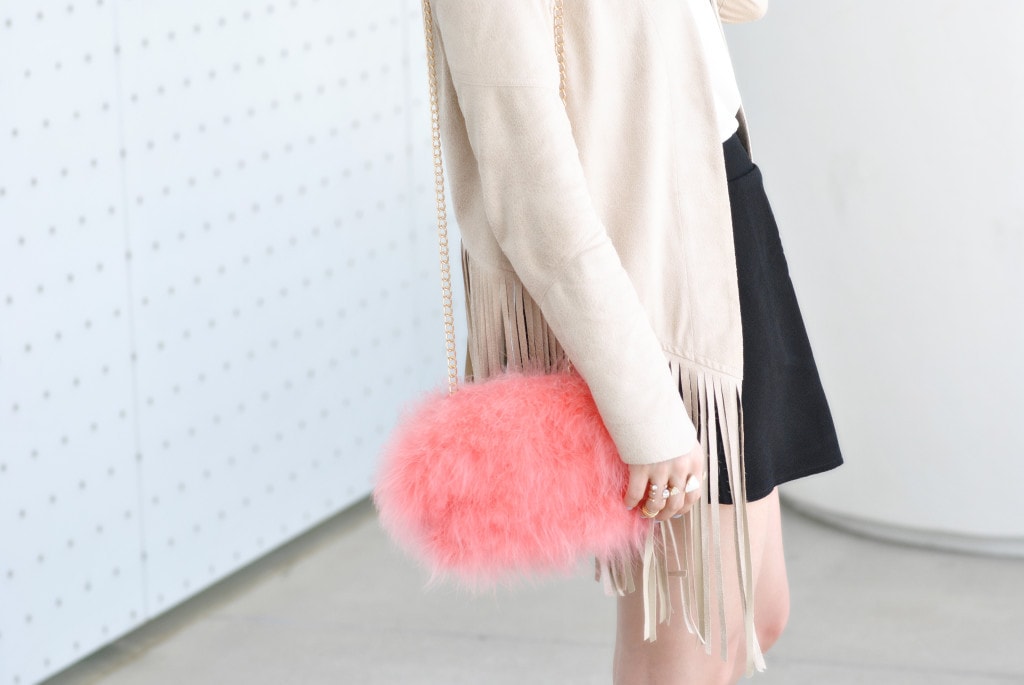 Bag: [c/o] River Island | Jacket: Shopbop, Saks | Skort: Necessary Clothing | Mules: Chloe, Similar | Top: Nordstrom | Necklace: Neiman Marcus | Sunglasses: Nordstrom | Lipstick: Nordstrom | Ring: [c/o] Kendra Scott
A few mid-week thoughts!
1. Yes, you need a pink pouf purse. haha! I got this bag at the conference this past weekend and when I brought it back to my apartment Paul said, "That looks like you so much. Let me guess we are about to shoot it?" Yes sir, he was right! It's such a fun little going out piece when you feel your outfit is bland!
2. Moving makes you look haggard. So. So. Haggard.
3. You always played this game with your girlfriends at brunch and now you can take the quiz! 😉
4. I'm always cold, so I knew I would still need something light in the spring/summer for being indoors! I wanted to bring some fringe and summer suede into my wardrobe and I found this the other day! I wore at the conference and felt super cozy with a Pocahontas married a Dallas Cowboy vibe.
5. I'm all about the flatform! I had a pair last year and donated them and keep slapping myself for doing so. These are a great price point and I love the nude.