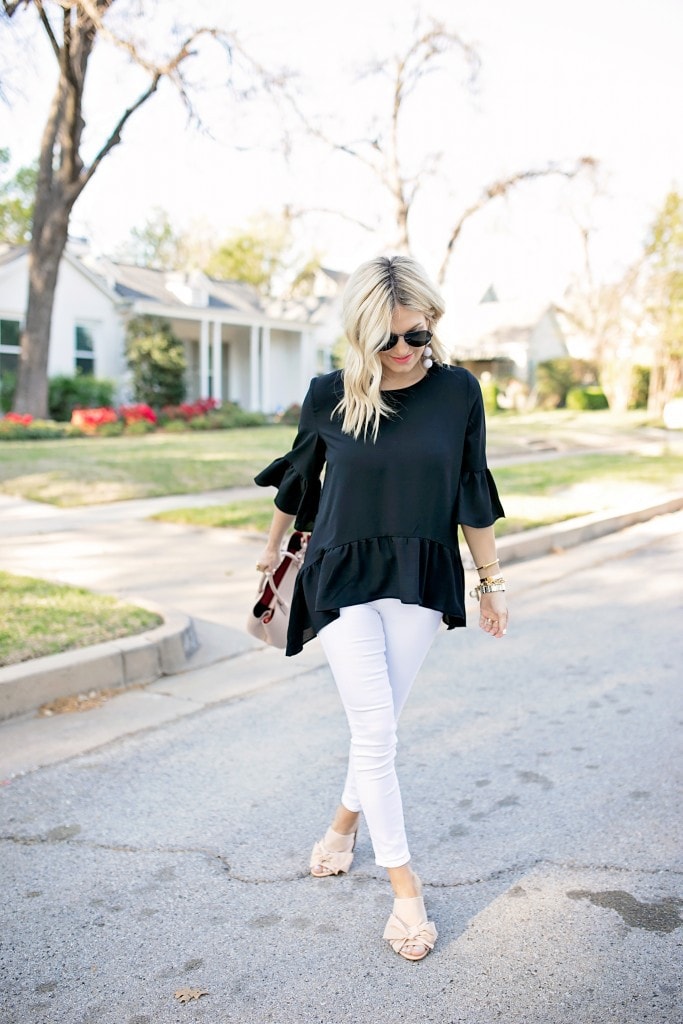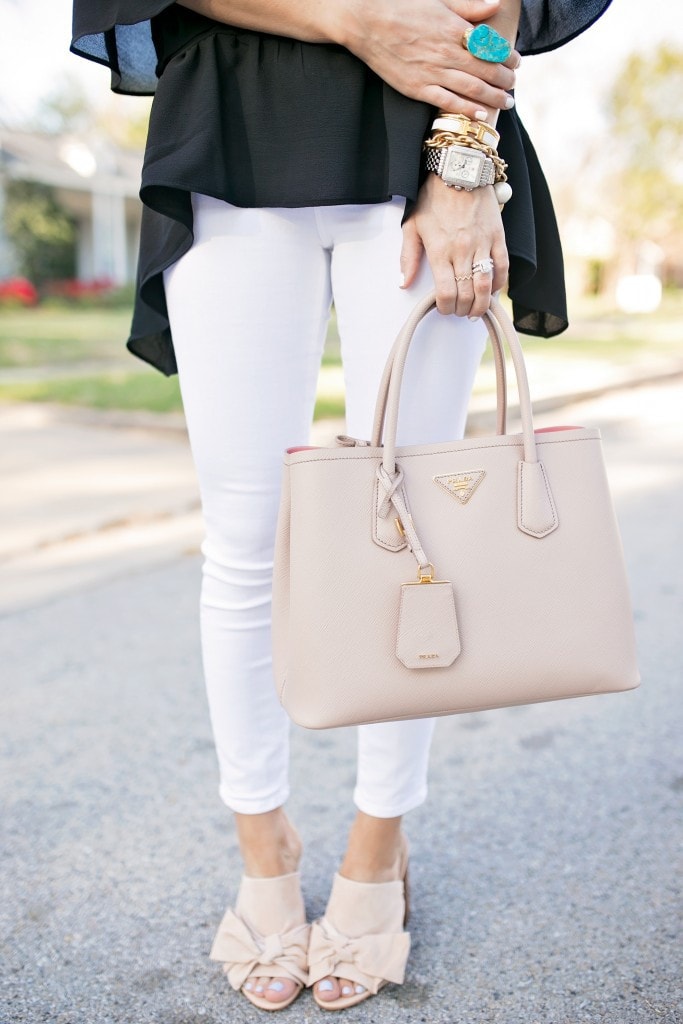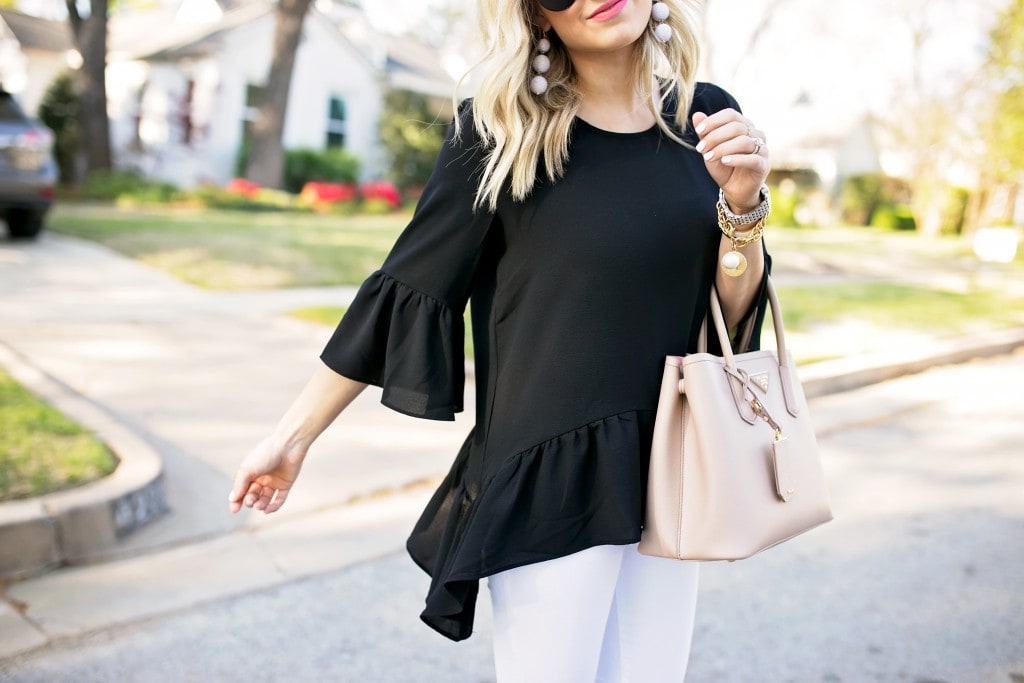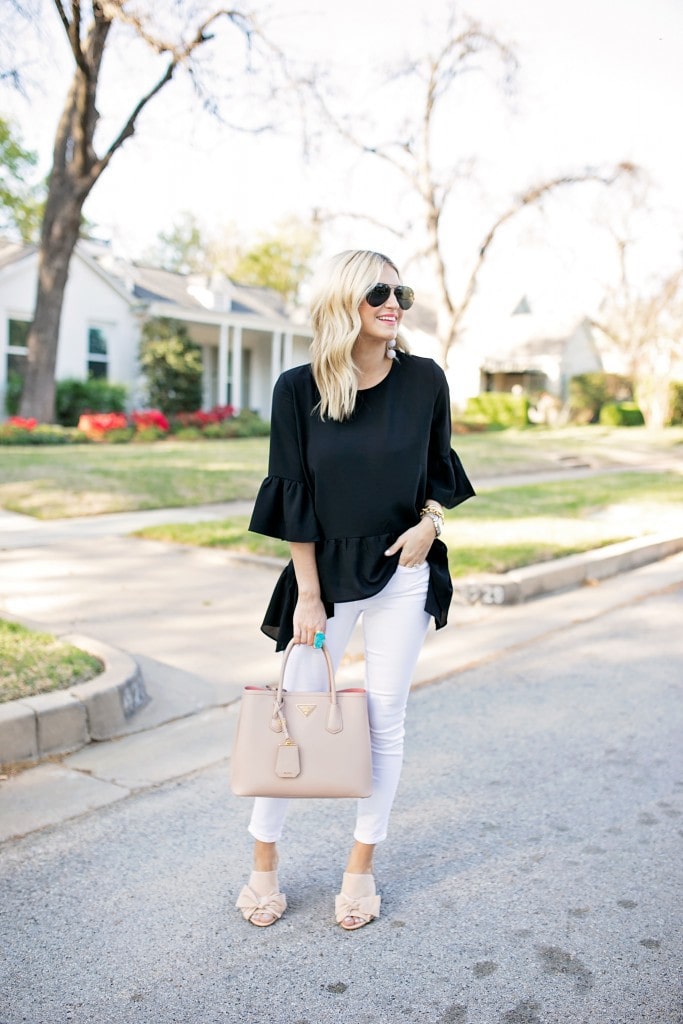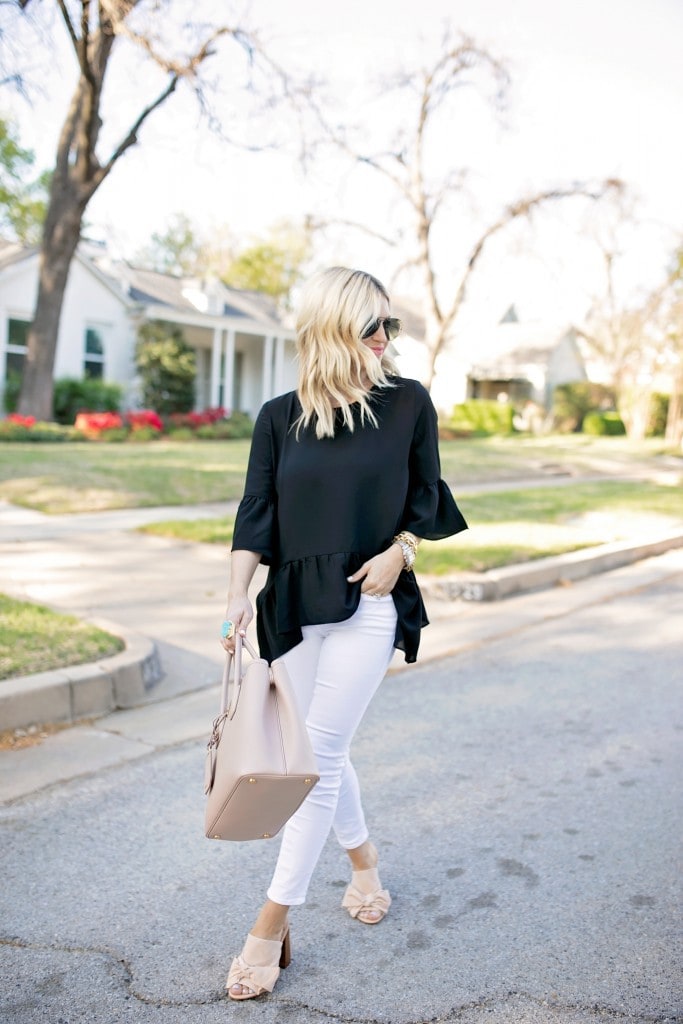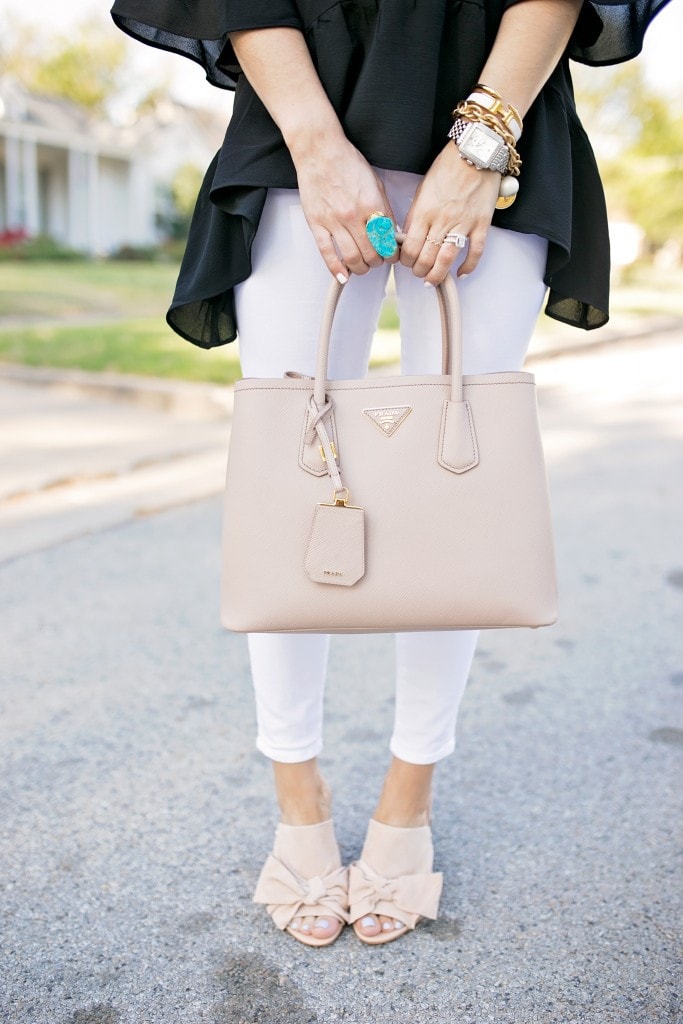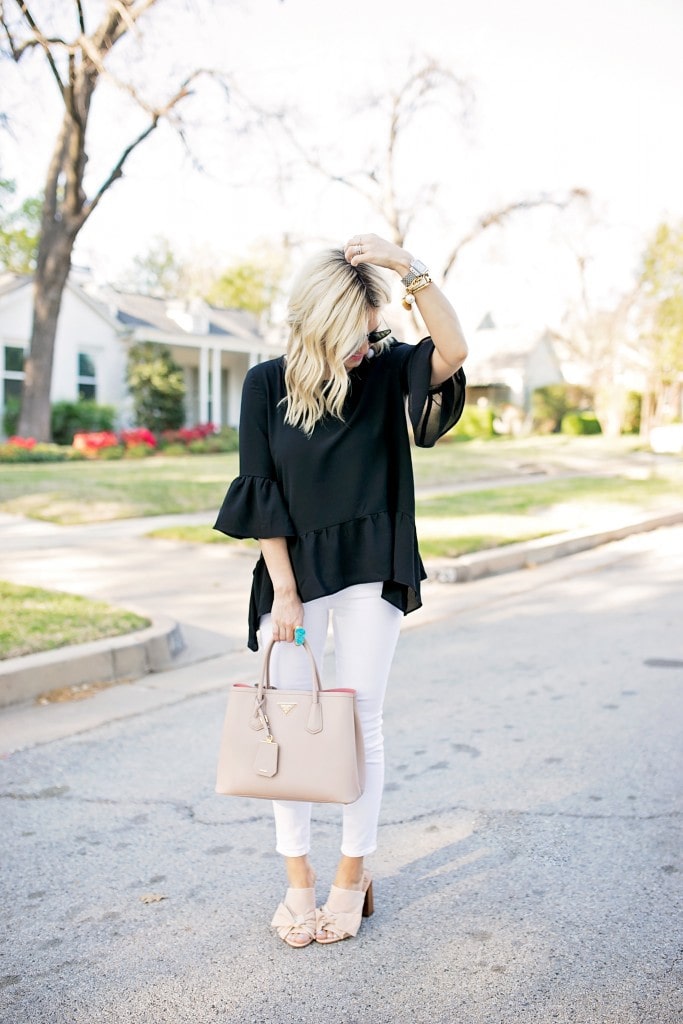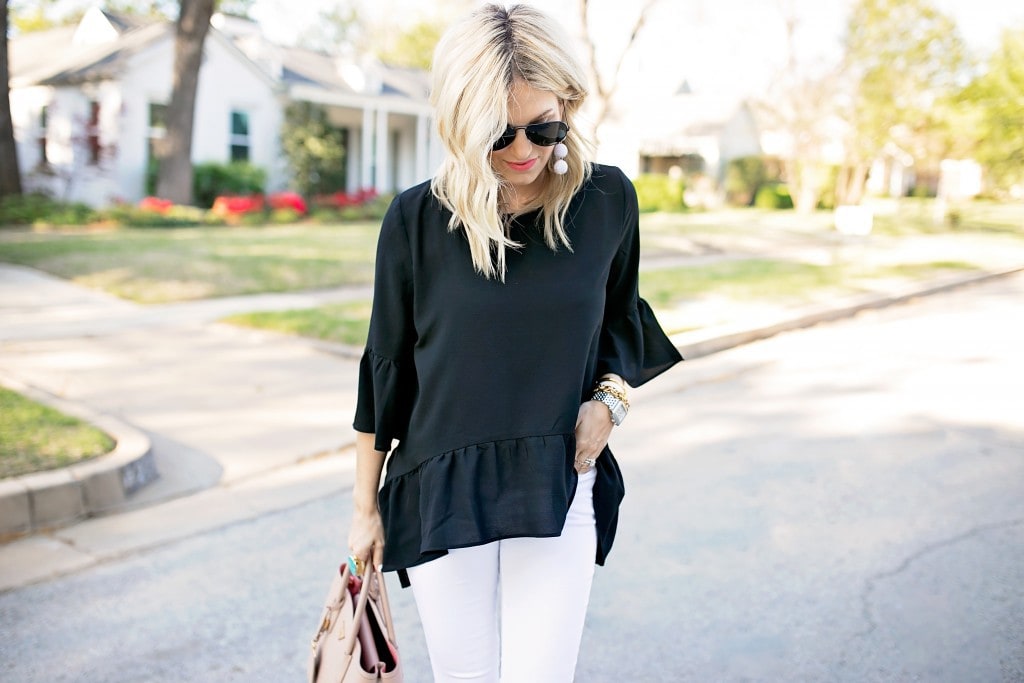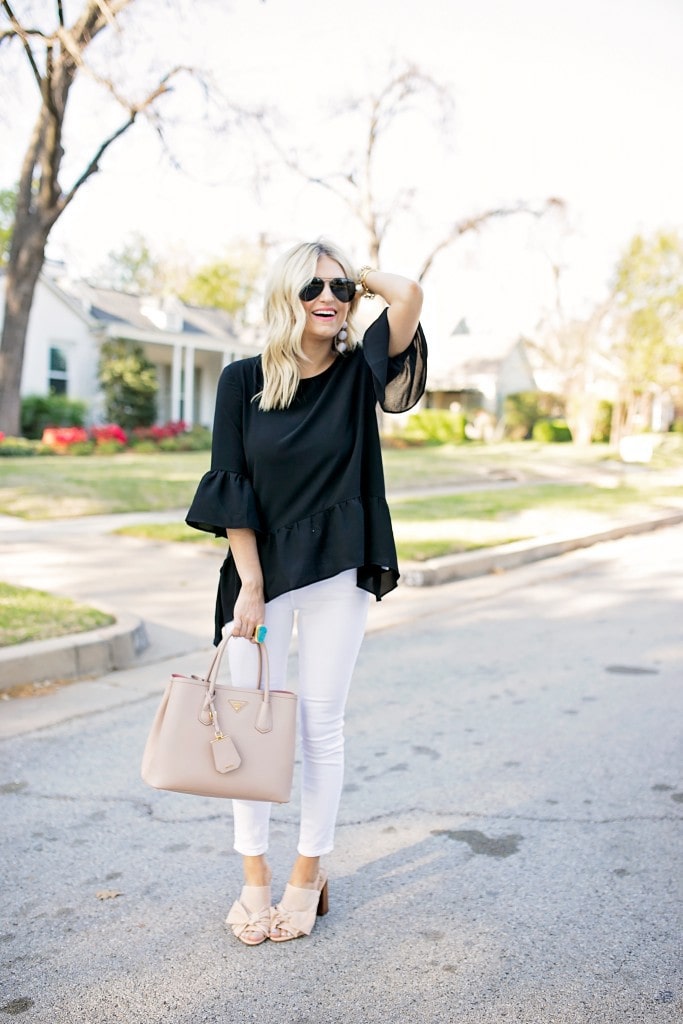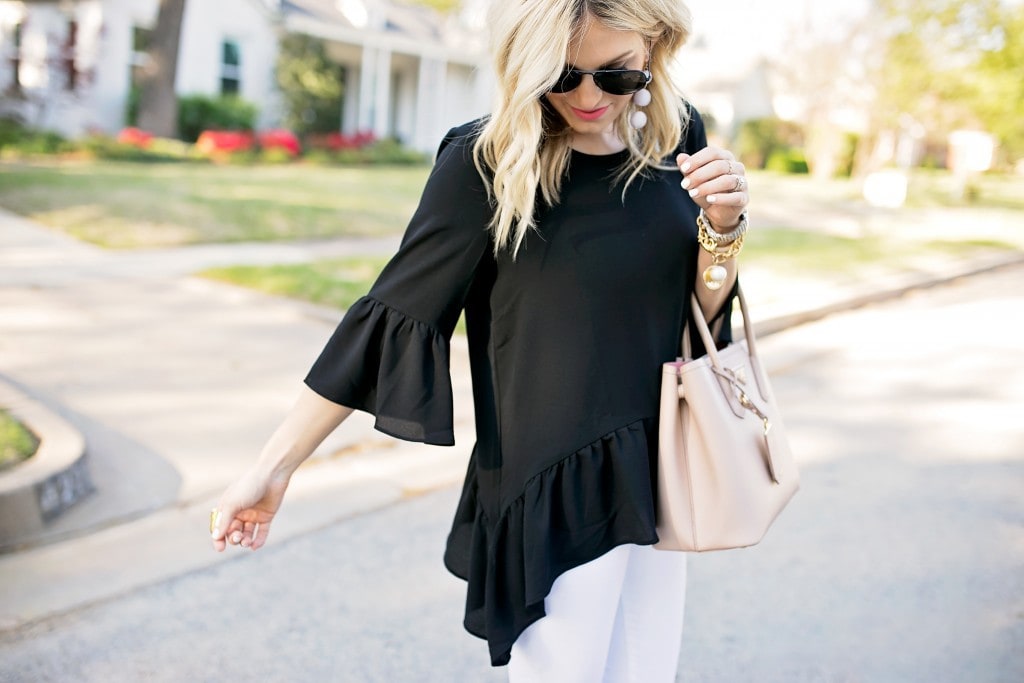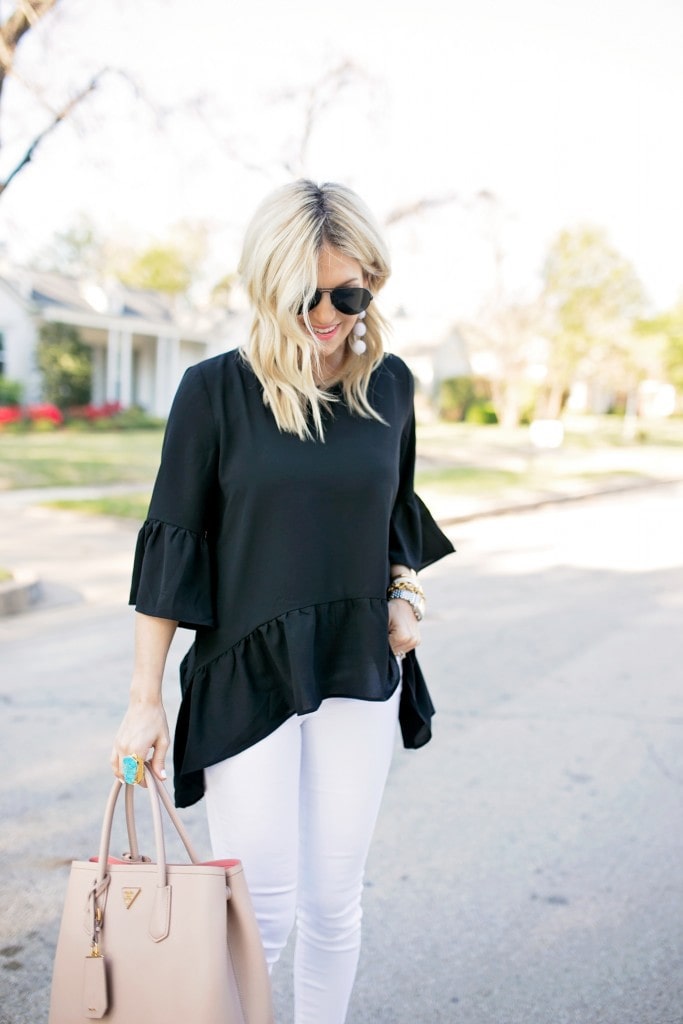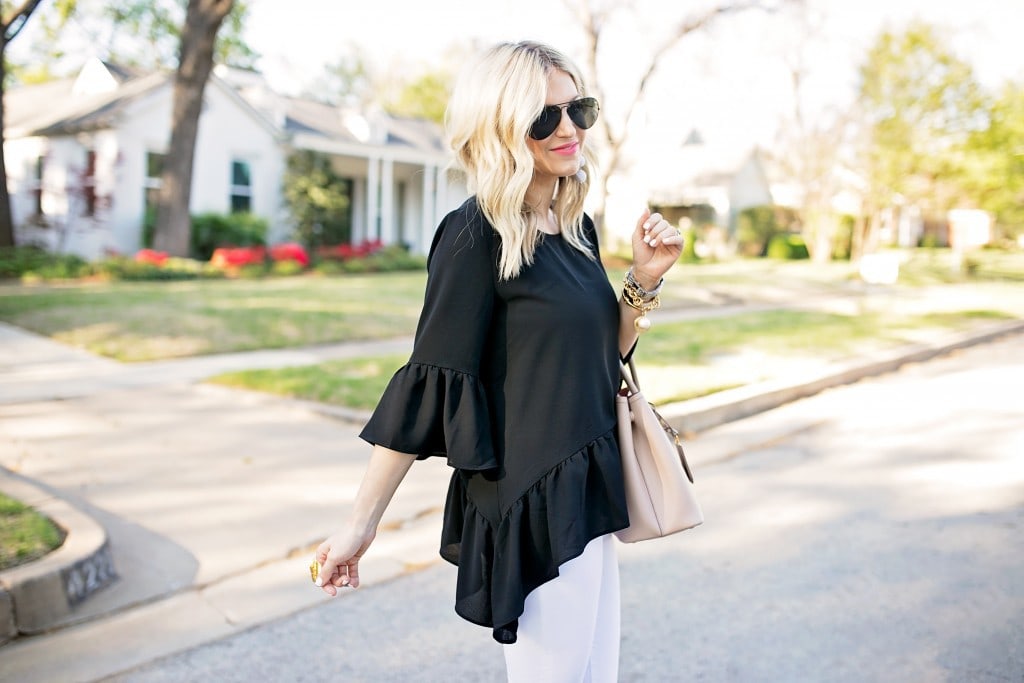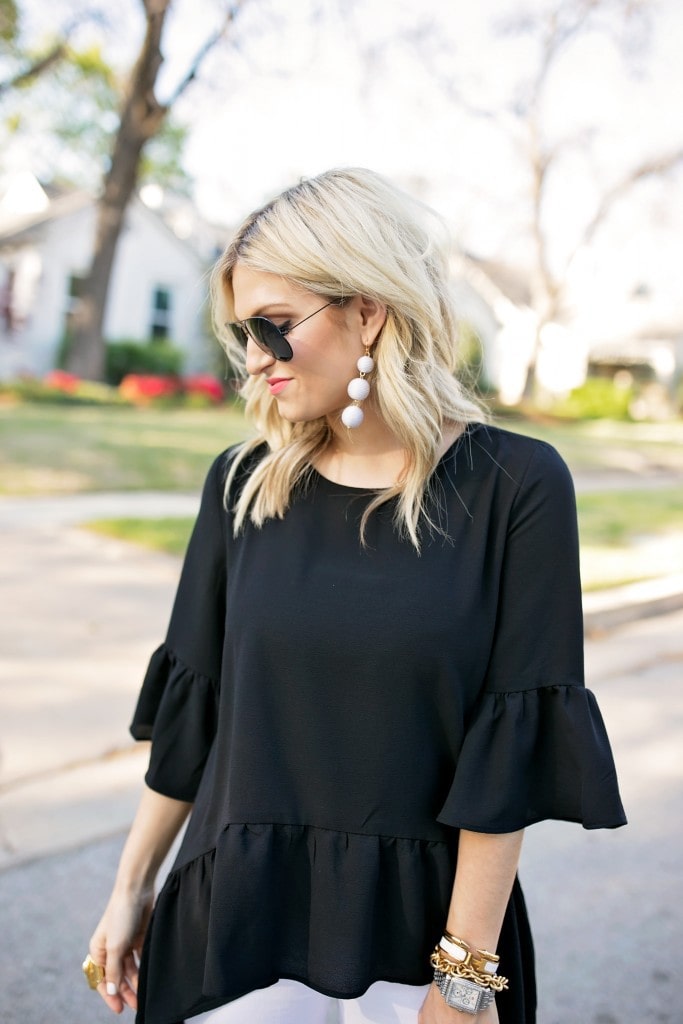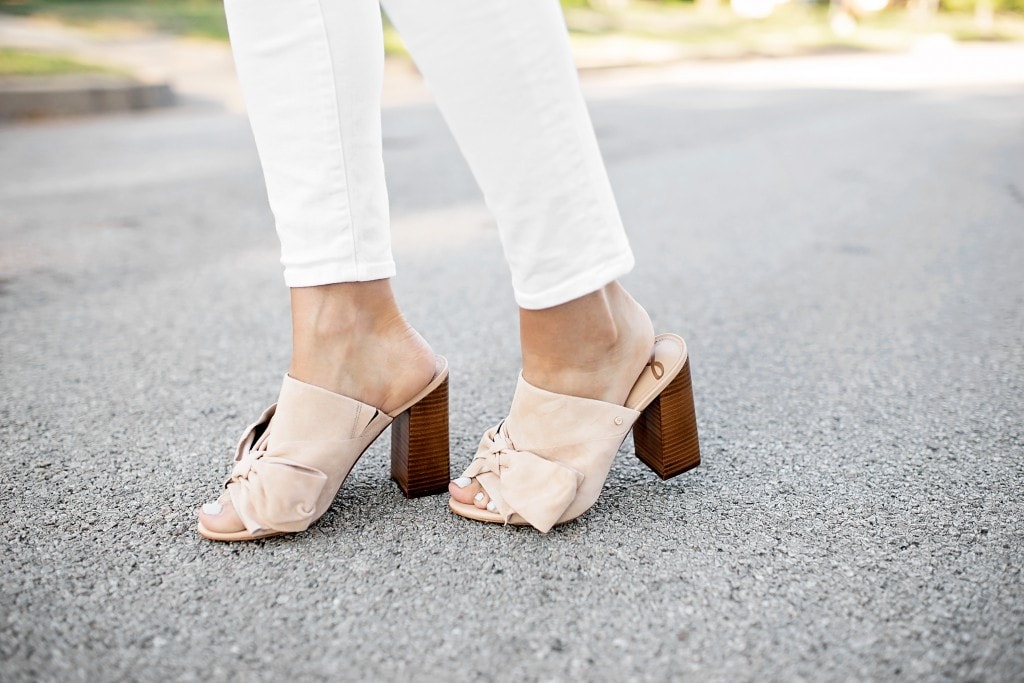 Top: Nordstrom [wearing Regular S, runs large go down a size for a more fitted look] | Jeans: Shopbop | Mules: Sam Edelman | Earrings: Baublebar | Bag: Prada, Similar | Lipstick: Infatuation | Ring: Shopbop | Bracelet: Moon & Lola | Sunglasses: Similar
Photography by: Angie Garcia
---
 If there is one thing I've learned as a style blogger it is that the age-old saying, "You get what you pay for." is painfully true. RIP to all the $30 tops in my closet with frayed hems, holes and snags after one wear. I still love you even though you let me down. But just as true is the fact that I am a girl who likes to budget! There are plenty of times an affordable top or sandals work because I'm just looking to wear them through the season or try a trend! However, 9 times out of 10 I'm purchasing something because I want it to last me years. So I'm always on the hunt for items that can falsify that statement. This top? You get what you pay for and more!
This Gibson Ruffled Handkerchief Hem Top is only $42, comes in regular and petite AND 4 different colors. Best part? It looks like it comes from a fancy schmancy boutique for a lot more than $42! 😉 I wore this top twice last week and had girls stop me everywhere from Target to the dry cleaners asking where I got it. Now while ordering, I didn't even realize they had petite. I was just so excited when I found it that I click "add to cart" a bit too quickly. I'm wearing a Regular Small, but it's a bit oversized and that's because I'm shorter and should have probably gotten petite. But I honestly have no complaints with this top – that's just if I wanted to be extra picky! If you work in a more casual office the blush shade would be gorgeous with work pants and I'm picking up the green for spring.
And the bows on my toes? This designer-dupe mules are so comfortable and run TTS! I keep thinking of all the dresses I want to wear these with to church. Lastly, this lip color is a new little addition to my makeup bag! I picked it up two weekends ago while Paul and I went to shop for Maxi's Easter Dress. I seriously wanted her and I to wear matching mommy and me looks but my child is so stinkin' long and skinny, nothing fit her. Maybe next year?! I joked with Paul we could get her dress tailored to fit her and I think he looked at me like I had just said we were moving to Uruguay next week.
I can get my man on board with leopard pillows in the house but tailoring a 2-month old's dress? Not so much. Fair enough! 😉
But this lipstick more than made up for our shopping fail. I always want to wear a coral lip, but with a fair complexion and blonde hair it just makes me look ill half the time. This matte lip color by Laura Mercier in Infatuation is the perfect cool-toned coral! It's also more moisturizing if matte lipsticks dry your lips out.
I hope you have a great rest of your day, thank you so much for reading!