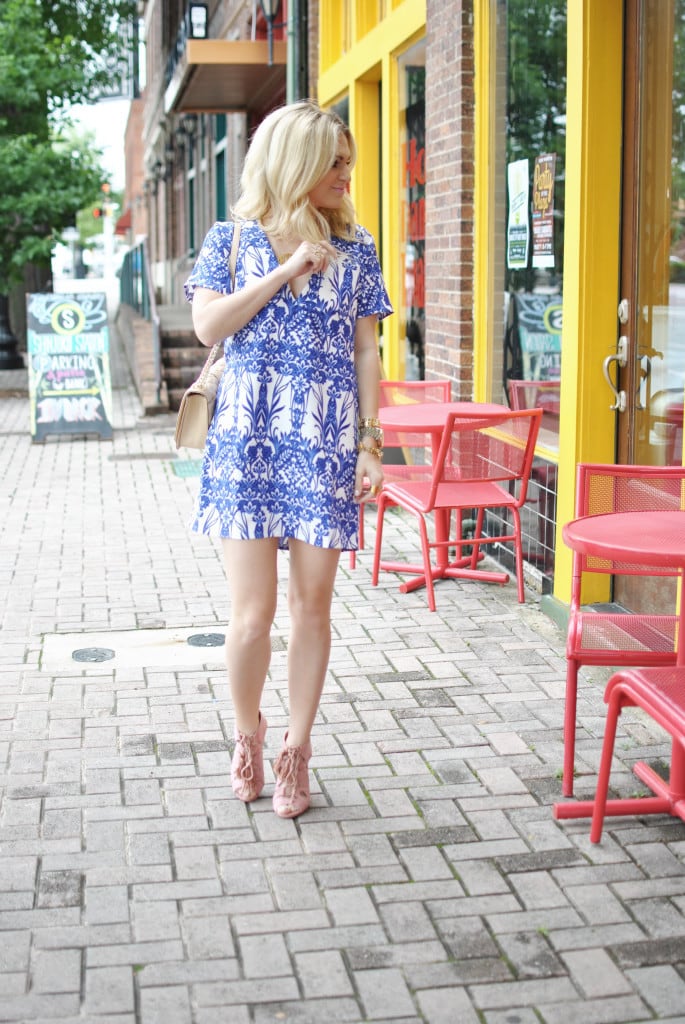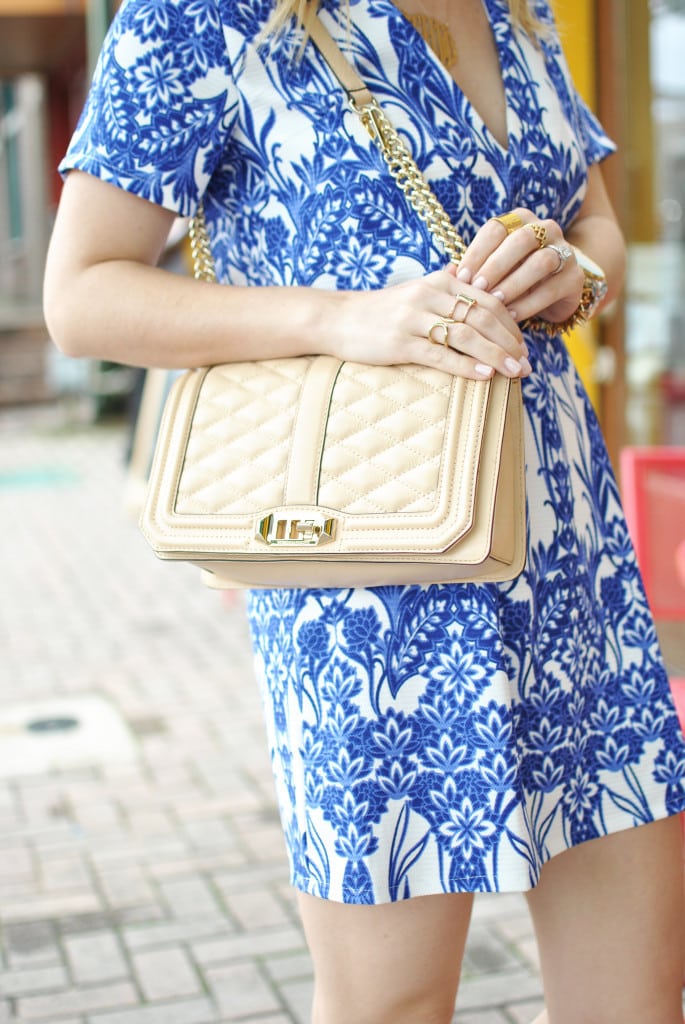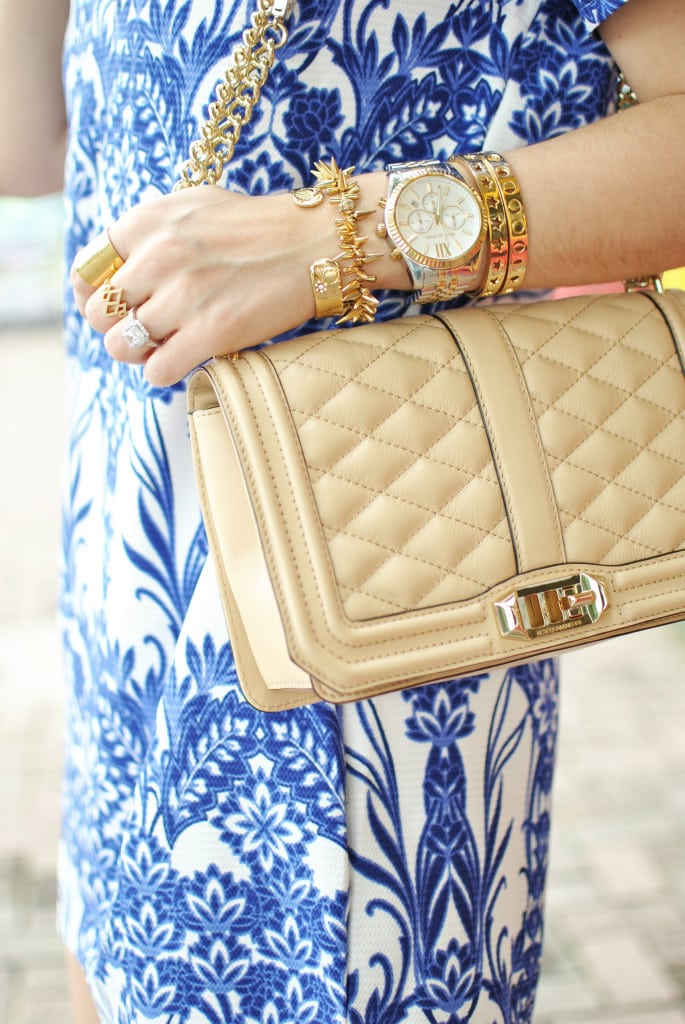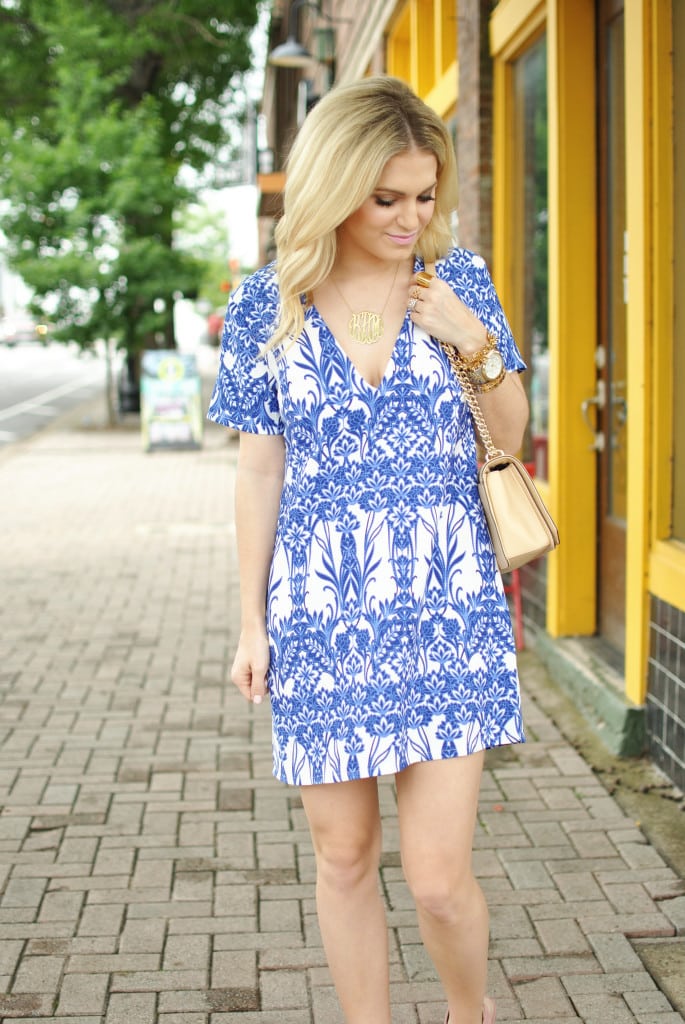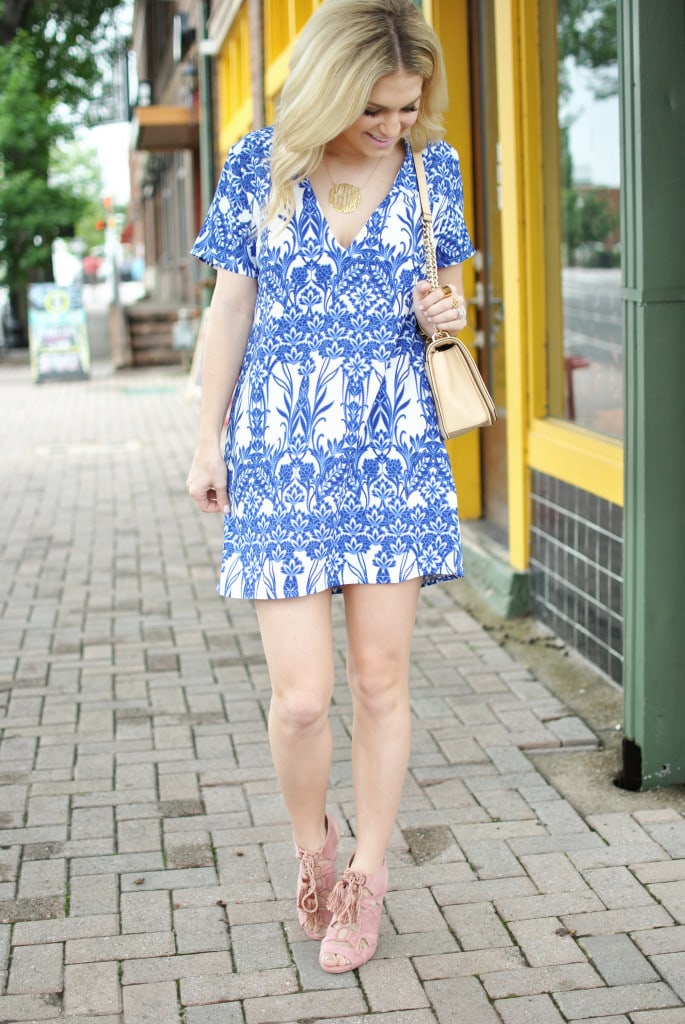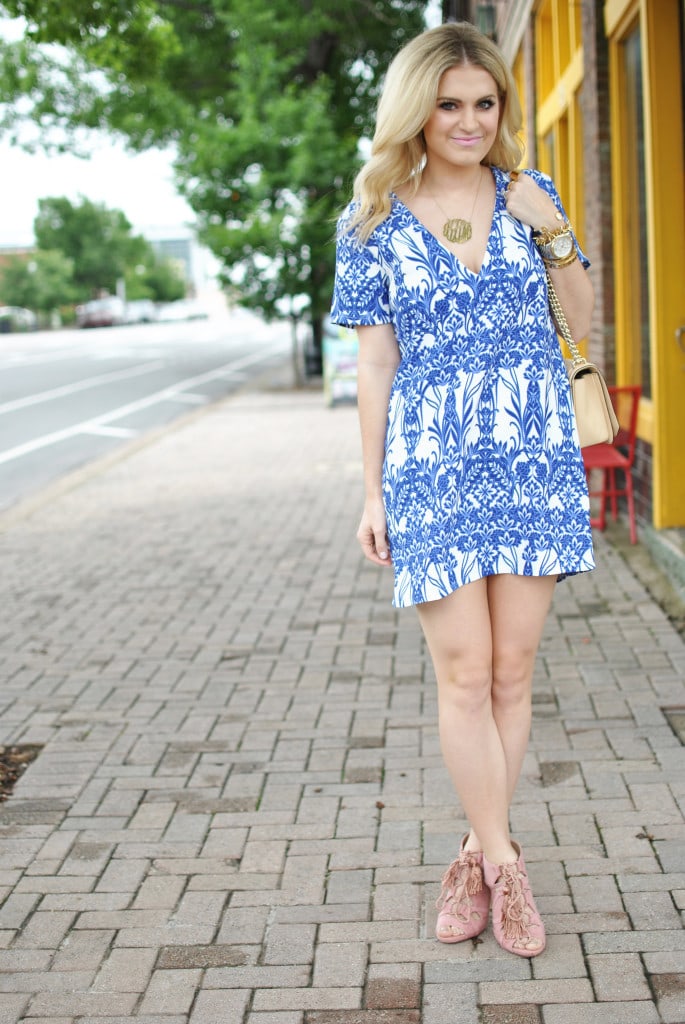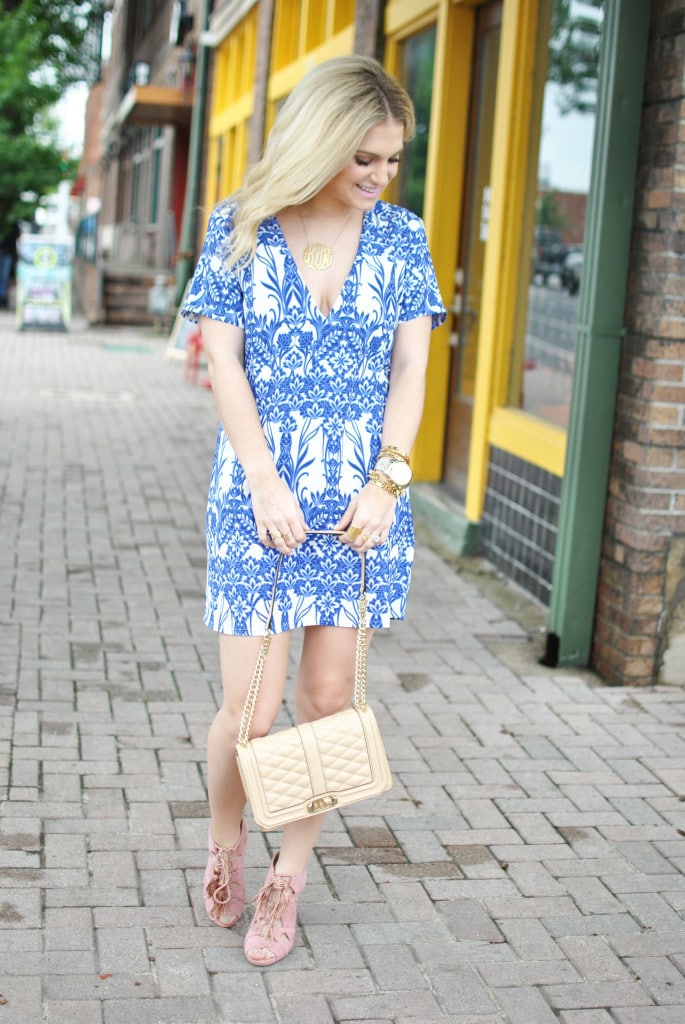 Dress: [c/o] Missguided [if you are a tall girl go up a size!] | Shoes: [c/o] Missguided | Bag: Nordstrom | Necklace: Neiman Marcus, Less Expensive Version Here | Bracelets: [c/o] Baublebar, [c/o] Baublebar, Stella & Dot | Watch: Nordstrom | Rings: Kendra Scott, Nordstrom | Lipstick: Nordstrom
Hi beauties! I kinda sorta can't believe I made it to Friday. This past weekend was dramatic, to say the least.
Our home is really old and hadn't been lived in for over a year. So of course in the first 2 weeks of me living there everything decides to retire and stop working. Everything from our roof to our AC needed to be replaced [and yes our inspection was fine! But when you buy an older home 99% of everything on the inspection says, "This is good for the age. You'll eventually have to replace. Could be a year, could be 3." So everything just decided it wanted to be replaced the same weekend. Paul and I had come home from Mi Cocina and he said, "Hmm…that's weird. The air isn't working. And then in every room in the house we walked in we noticed 5 other things that broke.
At that point it was just comical and we had to laugh. [Not that it's ever funny to come home to another home downpayment worth of repairs] But honestly, what else could we do?!
So this week I got to live with no AC, while so and so AC man had to order a part that he couldn't get in until today. It was quite the humbling experience. [In the DFW we have been having historical rain and humidity, so basically my house has been like the rainforest, but with no sight seeing.]
So here's to hoping this weekend nothing happens?! haha.
Now on to this little number! Have y'all heard of Missguided?! They are the cutest European company [they ship to US! :)] that has unique pieces for an amazing price point. When I shop at stores that have more affordable price points the only bad thing is I feel as if I've seen each piece 500 times. When shopping at Missguided my thoughts are more along the lines of, "Where have you been all my life?!" My shoes and dress are from Missguided and I've pulled some favorites of my looks from the retailer below!
I wore this last week to a meeting with my mom and then I threw on these for a little afternoon shopping. I love shift dresses for that exact reason [you can take them anywhere] and I love the low v on this one because it slims you! It is a little short, so if you are taller I would go up one size!
Have you tried any Missguided pieces?!