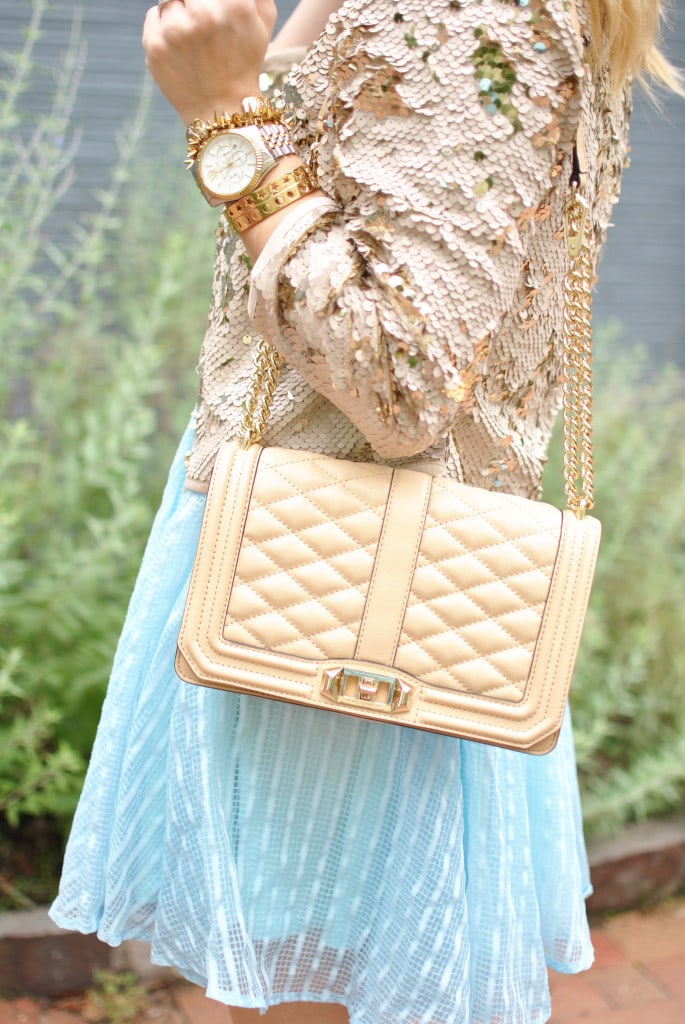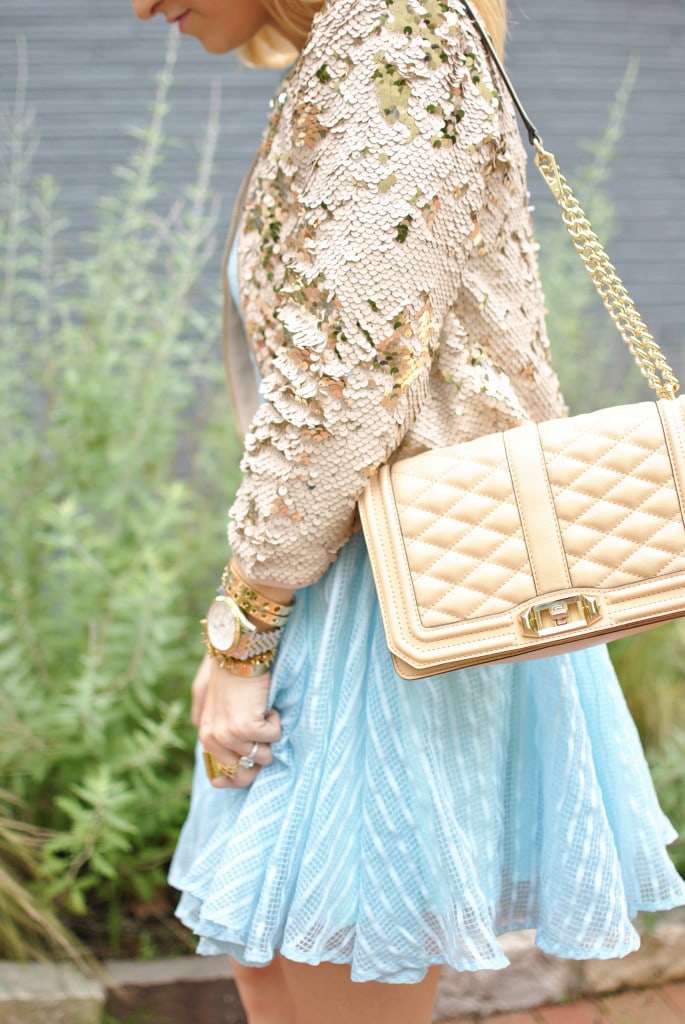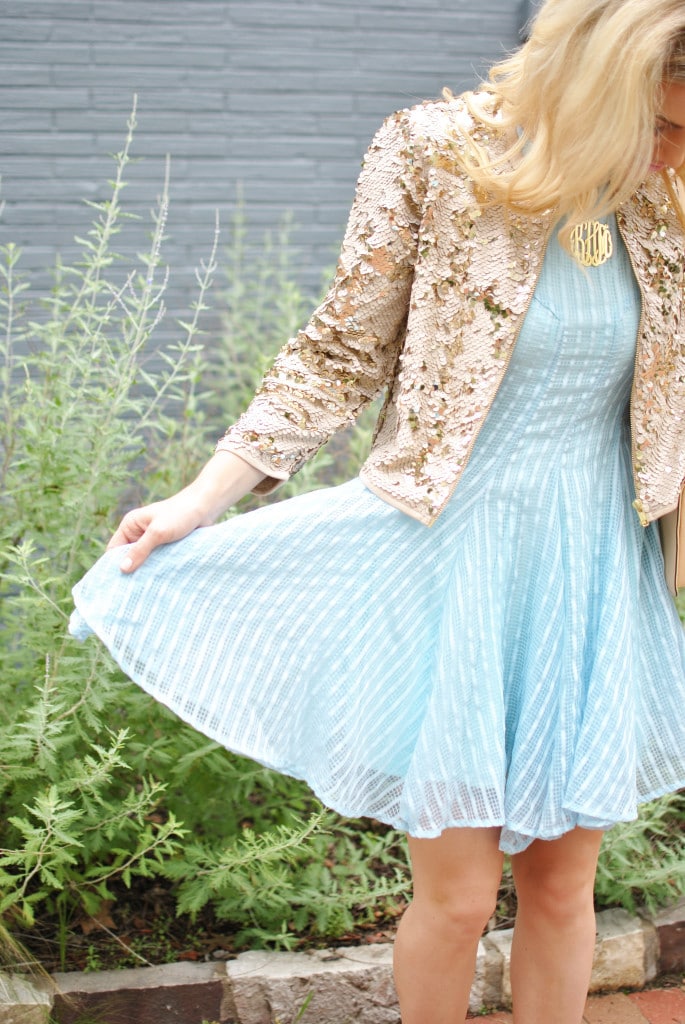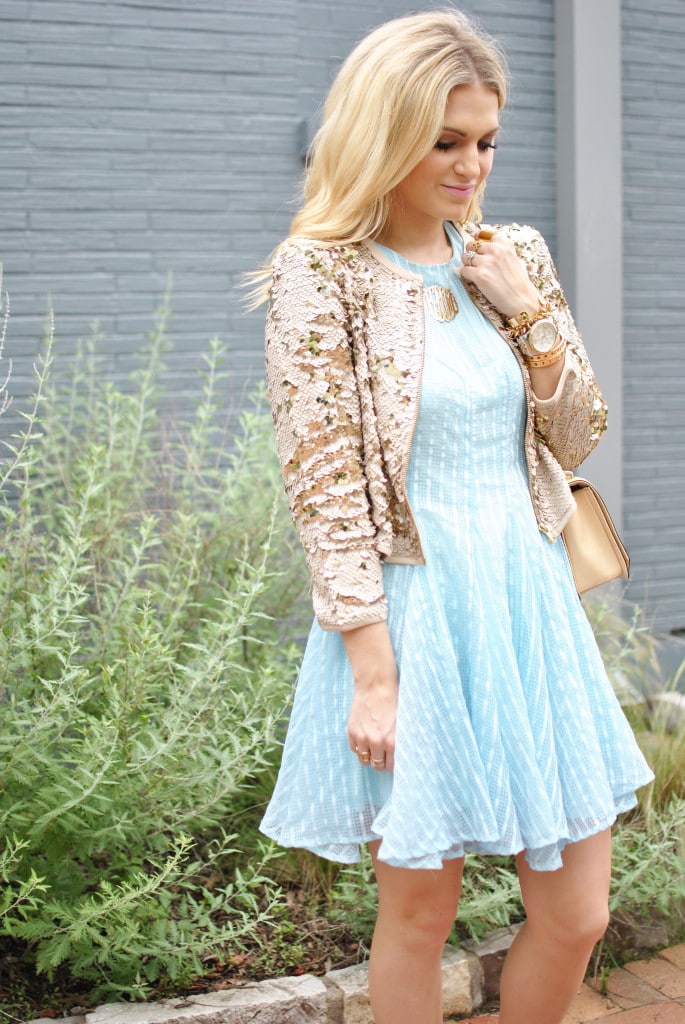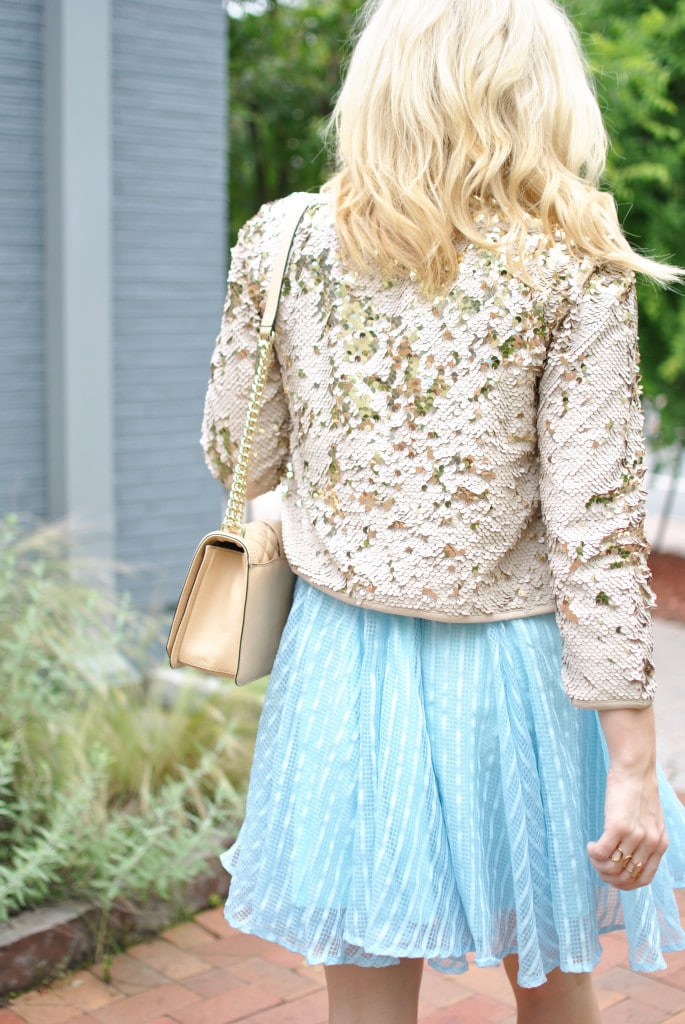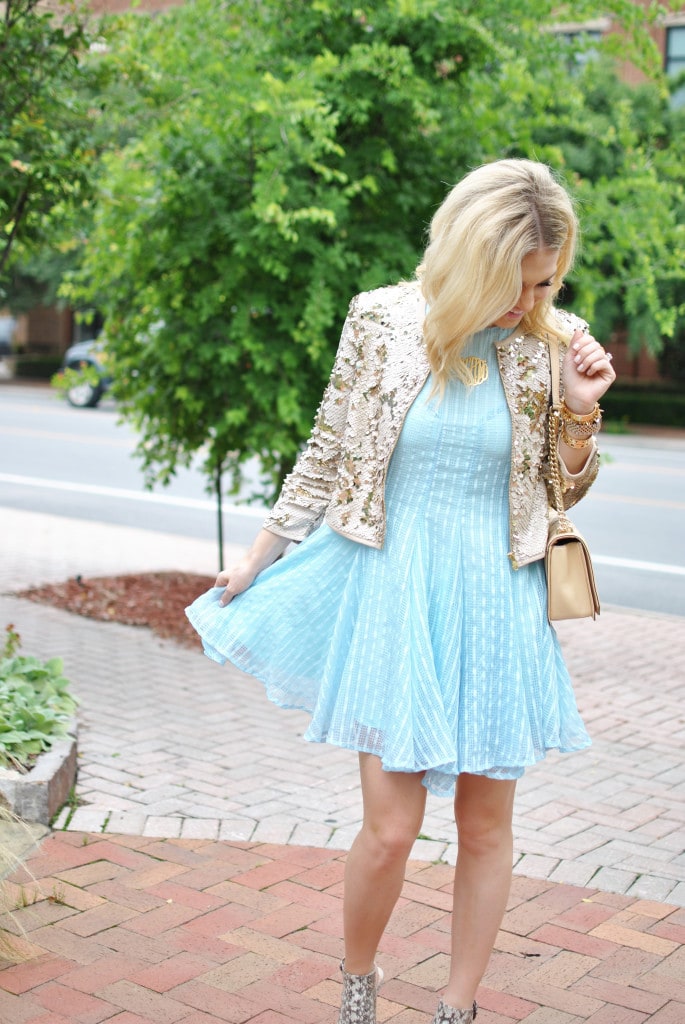 Dress: [c/o] Pale Violet [size: small] | Shoes: Nordstrom, Nordstrom | Sequin Jacket: Forever 21 | Bag: Nordstrom | Necklace: Neiman Marcus, Less Expensive Version | Rings: Kendra Scott, Nordstrom | Bracelets: [c/o] Baublebar, [c/o] Baublebar, Stella & Dot | Watch: Nordstrom | Lipstick: Nordstrom [shade: chastity]
Blue is a color I neglect way too often. My eyes glaze over the baby boy hue, and I have no idea why! Each time I see a girl in this pastel shade I'm immediately envious of all that she has going on. I also love when I wear it because I find it softens my entire look no matter how many sequins I have piled on! 😉
I received this dress from Pale Violet boutique a few weeks ago and I wore it to my girlfriend's graduation party! I paired it with a leopard belt to give the Betty Draper-esque number a more "eclectic" touch! I was so happy this dressy was a baby blue, because not only does it make your entire ensemble have a "cooler tone," I finally got to wear a piece that mimics girls I envy! 😉 I don't really love a lot of "warmth" in my face, and if you're the same way this dress takes that away from it! The other great thing? It's a fit-n-flare dress so it's made to slim you and highlight your waist, which is always a warm welcomed feature.
I paired it with a fun sequin jacket and snake heels for a little outing with my mom last week and loved the mix.  I've also got a case of serious Instagram envy with Pale Violet, look at all the pastel hues! So luckily they are giving Chronicles of Frivolity readers 15% off their entire purchase until May 28th! Just use code KateyMcFarlan at checkout! 🙂 I know I'm getting this!
I hope you are having a wonderful end to your week, just one more sleep 'till Friday!!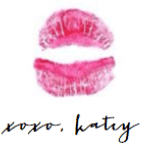 Thank you to Pale Violet for sponsoring this post!