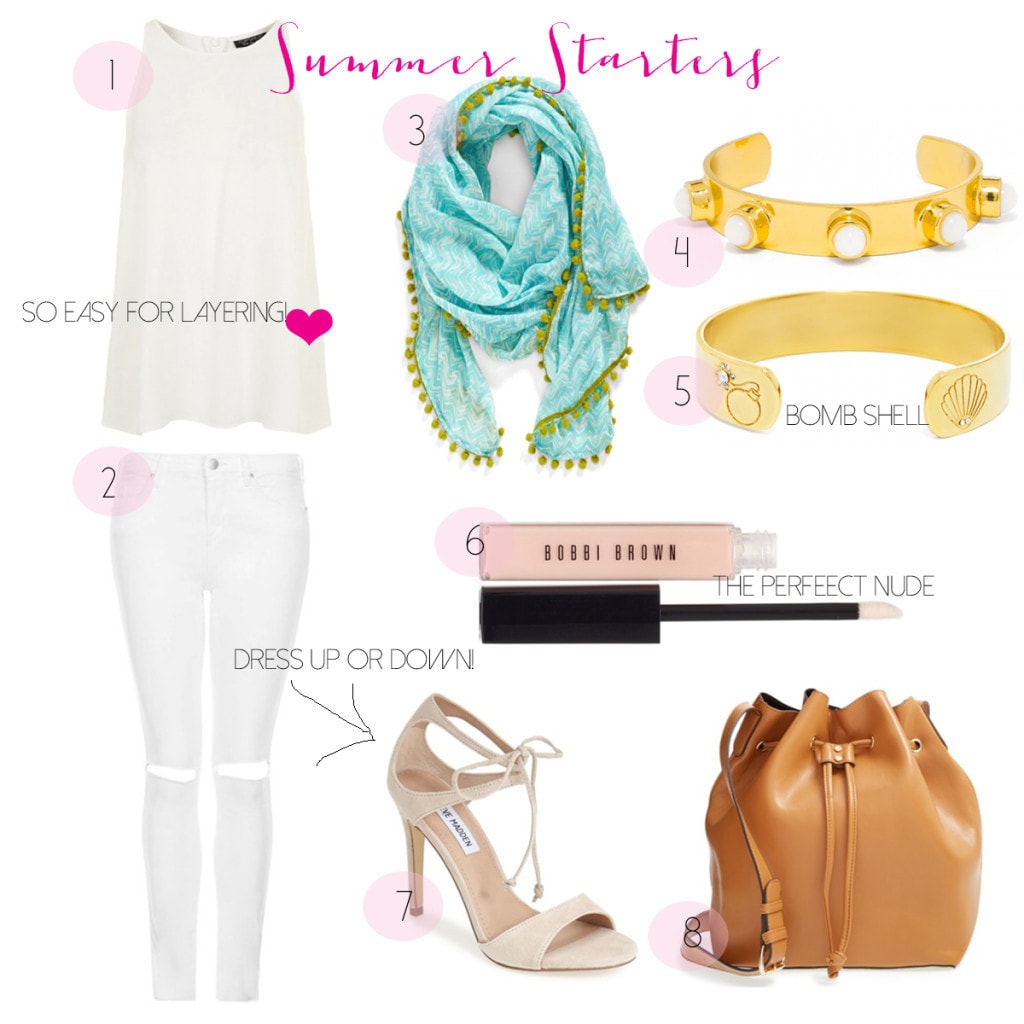 Happy Thursday pretties! Yesterday was the first day that I was able to get up and work normally. And by normally I mean without tripping over boxes, having to call AT&T 5,00 times to get my internet working or dealing with renovations. Old homes are precious but they have more issues to fix than Regina George.
It's almost summer [Ummm, what?! Bride crunch time. Gotta break up with the Diet Cokes. #RIP] and so I've been trying to find some little touches of turquoise, pink and white to add in here and there! If you want to add some to your arm party these are perfect and come in all shades!
Light scarves are some of my favorite summer accessories, whether you pair them with chambray and shorts or a little sundress. If your hair gets way too beachy [me!] throw it up in a bun and throw this scarf on. Once I found it I knew I had to create a little wish listed outfit around it. Ohhh and can we discuss this little bombshell bracelet? It has summer mermaid written all over it.
What are your favorite shades to add in for summer?!