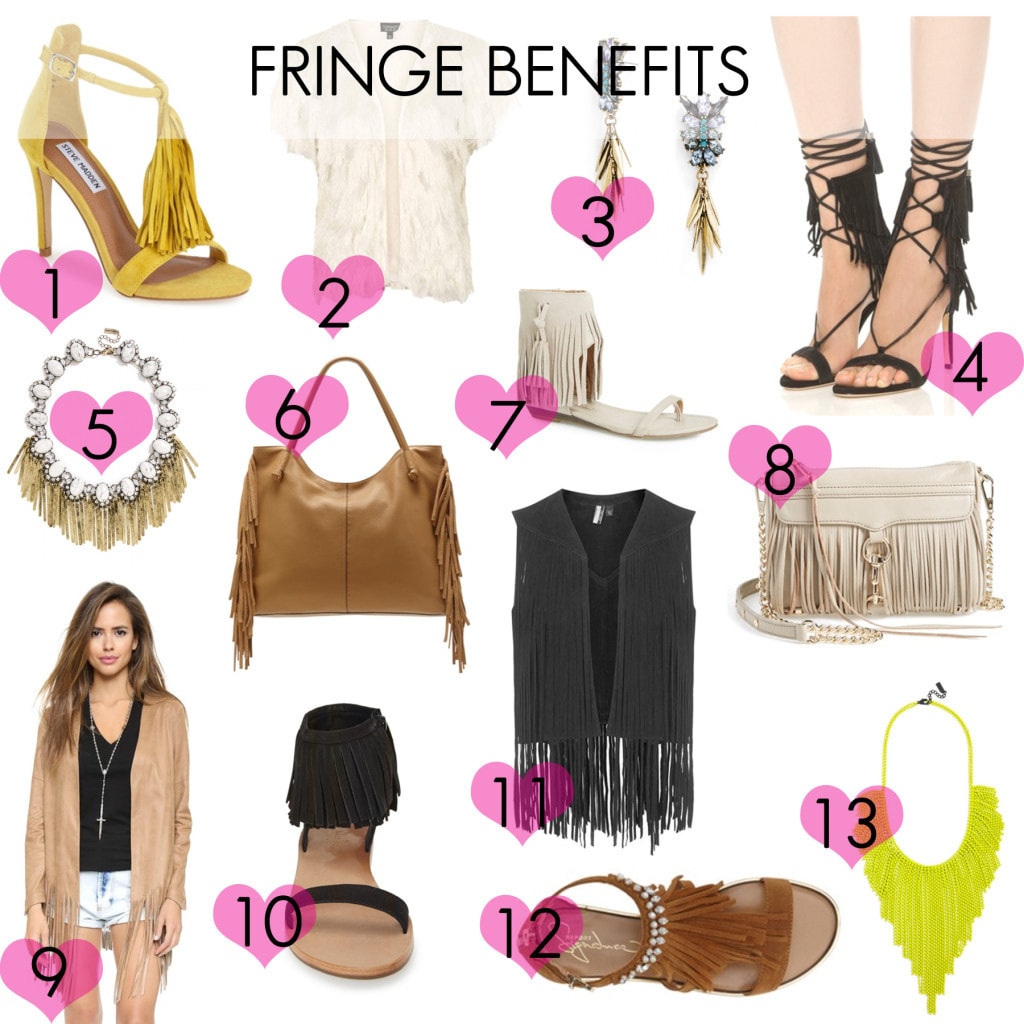 1 / 2 /  3 / 4 / 5 / 6 / 7 / 8 / 9 / 10 / 11 / 12 / 13
The Seventies is a key underlying theme for summer style. Fringe is equivalent to The Seventies first born. It's on everything from sandals to our necks and this isn't a trend that will be gone come fall. It's my favorite one to splurge on for summer because fringe can be worn year round, whereas turquoise and all white isn't totally your bff in December. [But you CAN rock it!]
I styled one of these pieces a few weeks back here and am still so happy I invested in it! From cut offs to Sunday dresses it keeps me warm in cool buildings and I can easily throw it in my bag for when I'm outside. I rounded up my favorite fringe pieces in an array of prices so you can find one that fits your style! The perfect thing about fringe is you can incorporate it in your wardrobe no matter how hippie chic or glam your style is! Just find whatever speaks to you and keep the rest of your look true to your personal style.
Which piece is your favorite?!
And on to another summer favorite, a statement watch! Wristology is a company [I've shared their pink-faced watch I have!] that specializes in beautiful watches, for a really reasonable price point!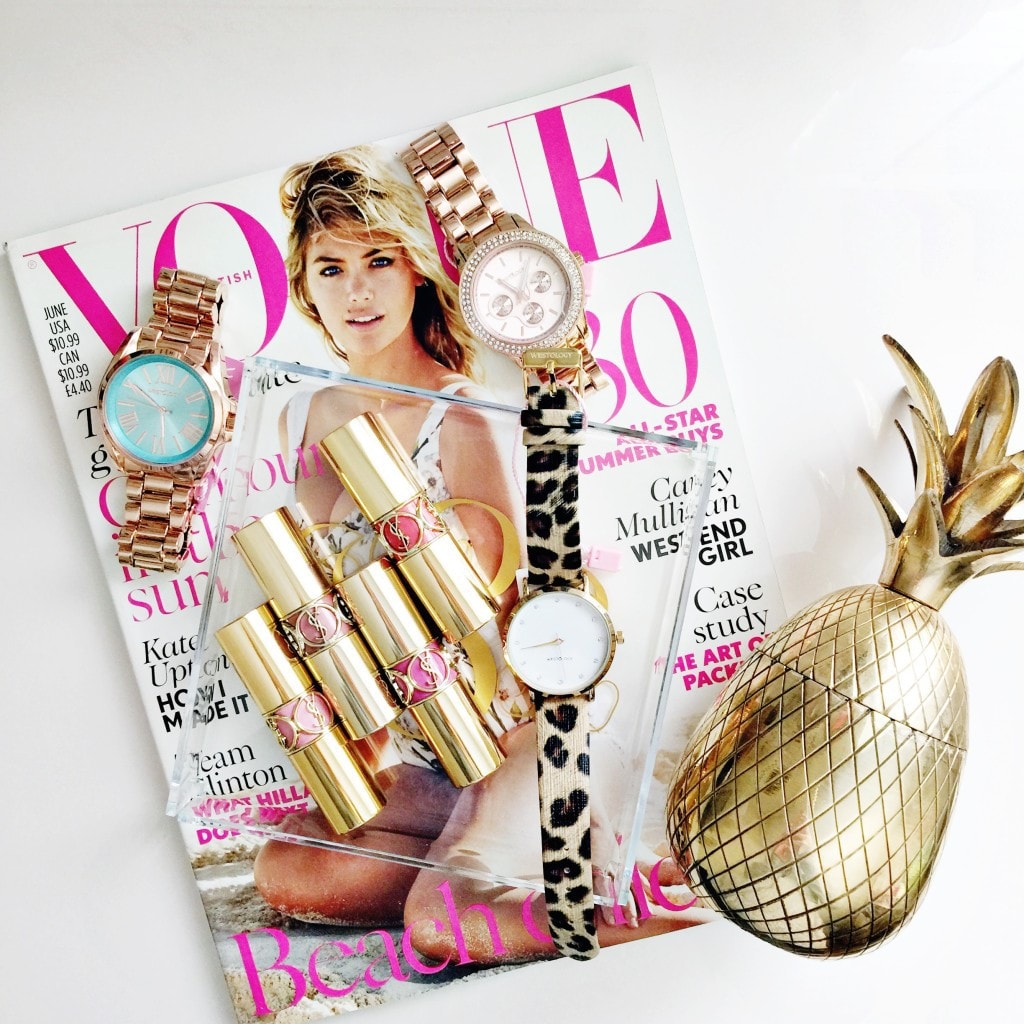 From rose gold to turquoise, there are so many different watch styles with the same structured shape! When I shared their pieces before I got so many e-mails! Y'all loved them, and they wanted to share some love right back! One Chronicles of Frivolity winner will win THREE WATCHES of THEIR choices with a monogrammed jewelry tray as featured above! [If you win feel free to split with me ;)]. This is such a great gift to yourself to start the summer and style your vanity differently! To enter, enter below, and for an extra entry follow the Instagram giveaway on my page later today! They are also extending a 20% off coupon to my readers! Enter code: Katey20 at checkout!
You can keep up with them on their social sites here and shop their website here!
Good luck!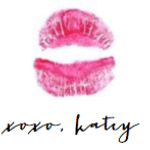 Brought to you by Wristology!