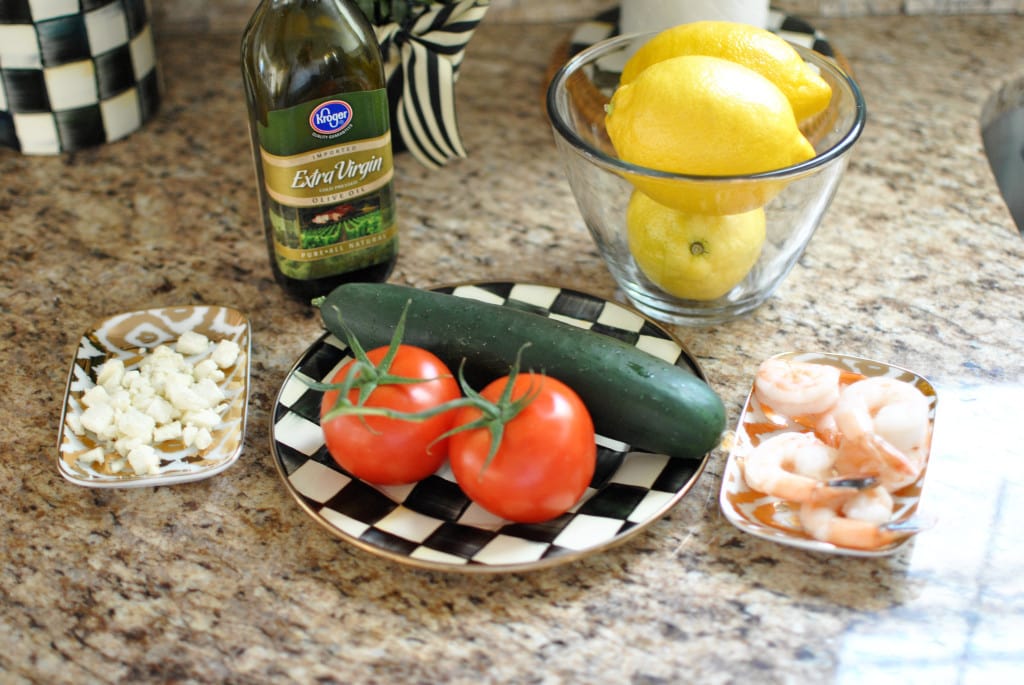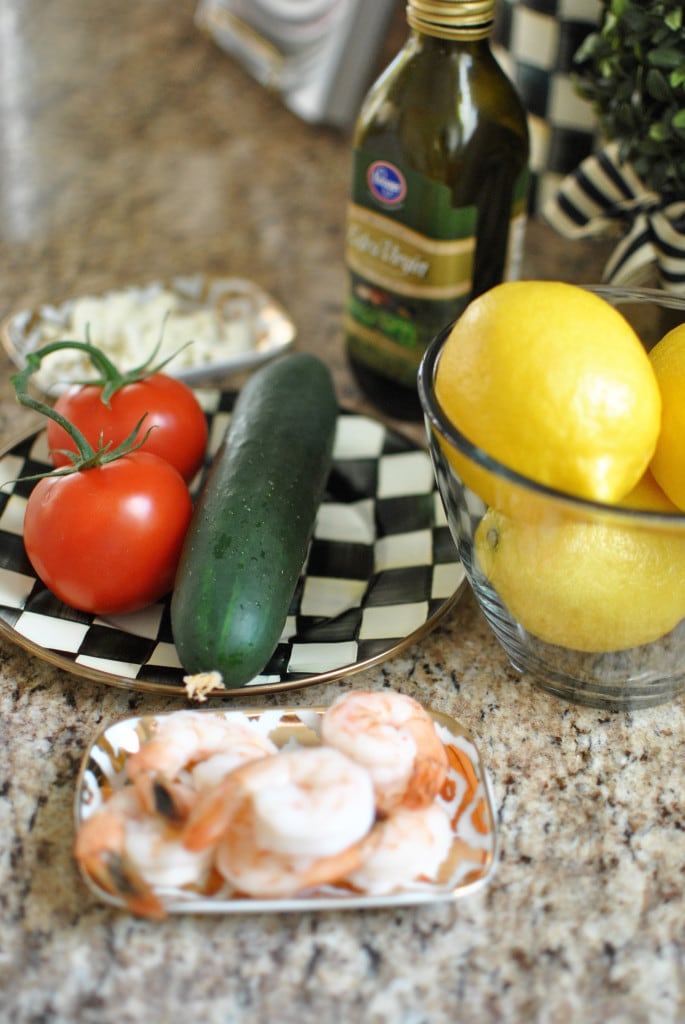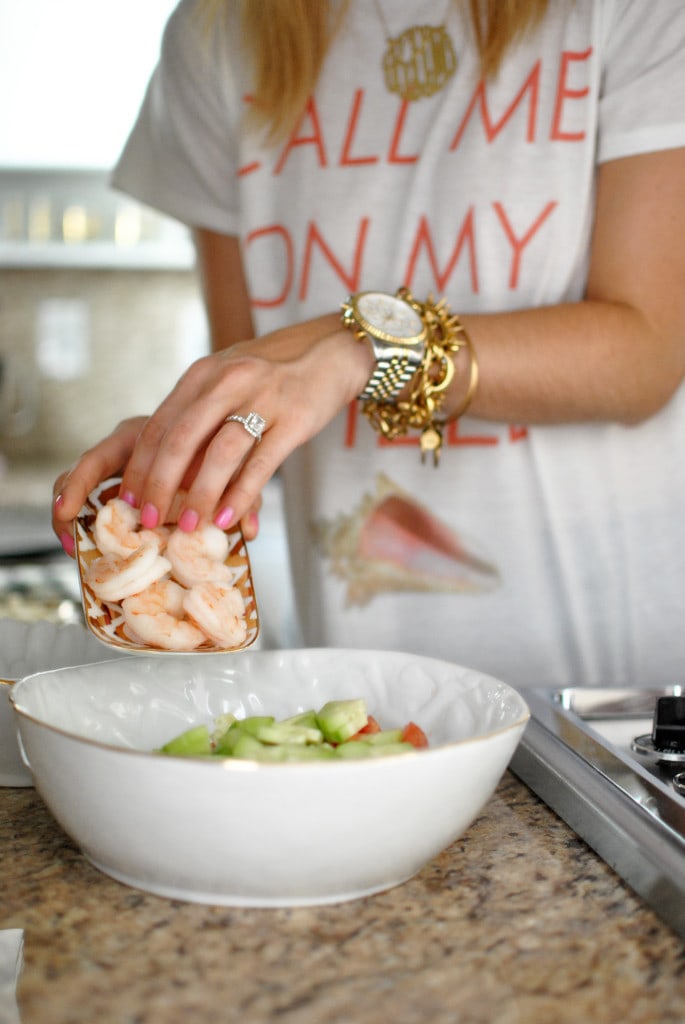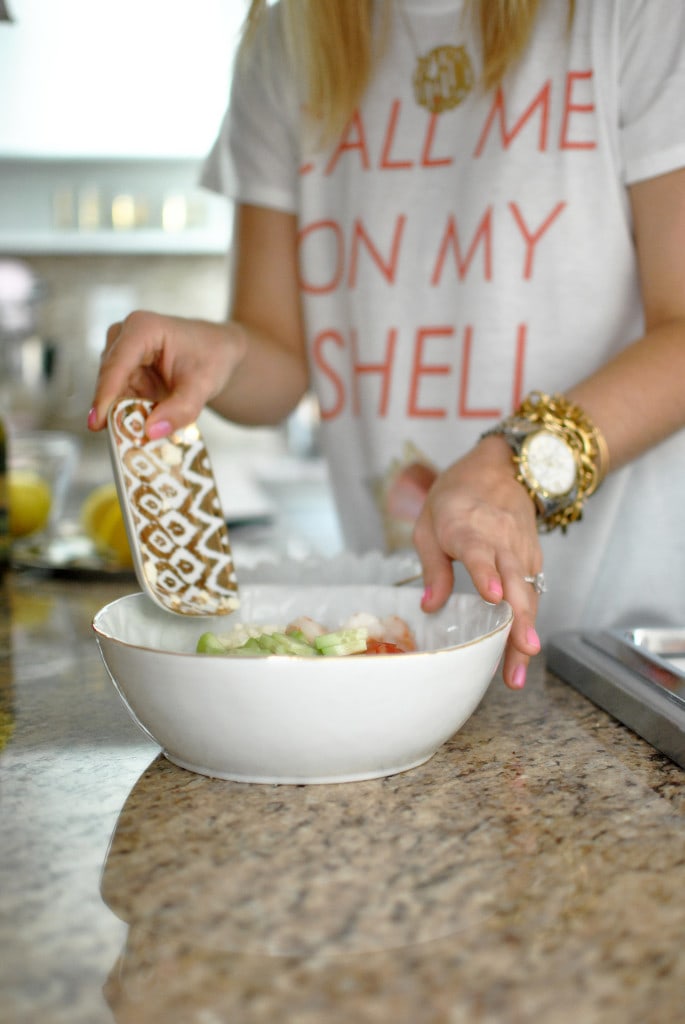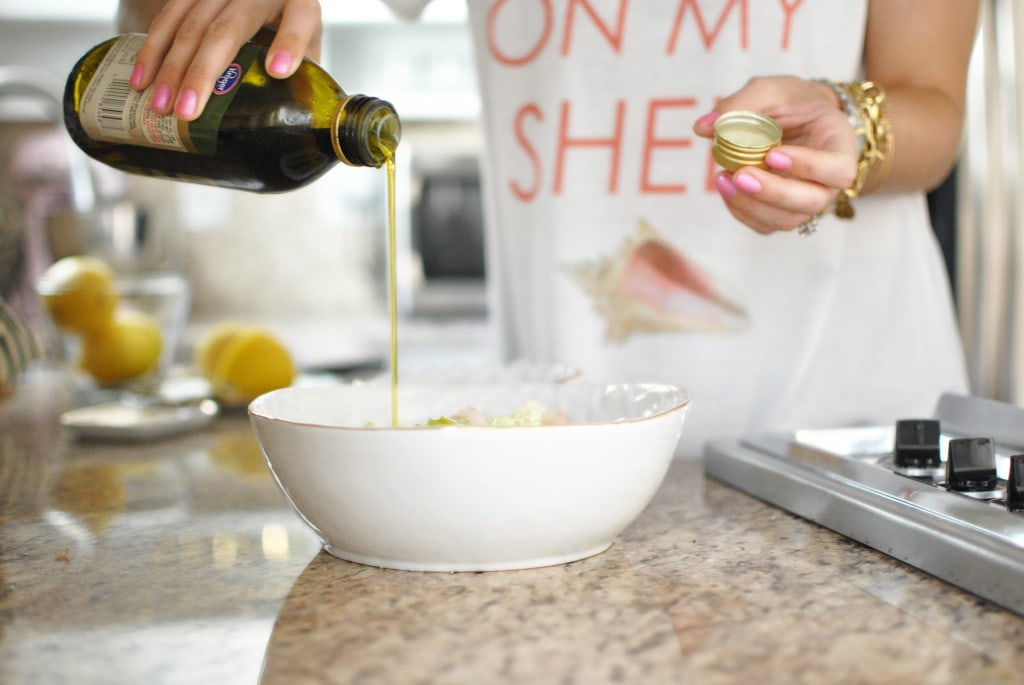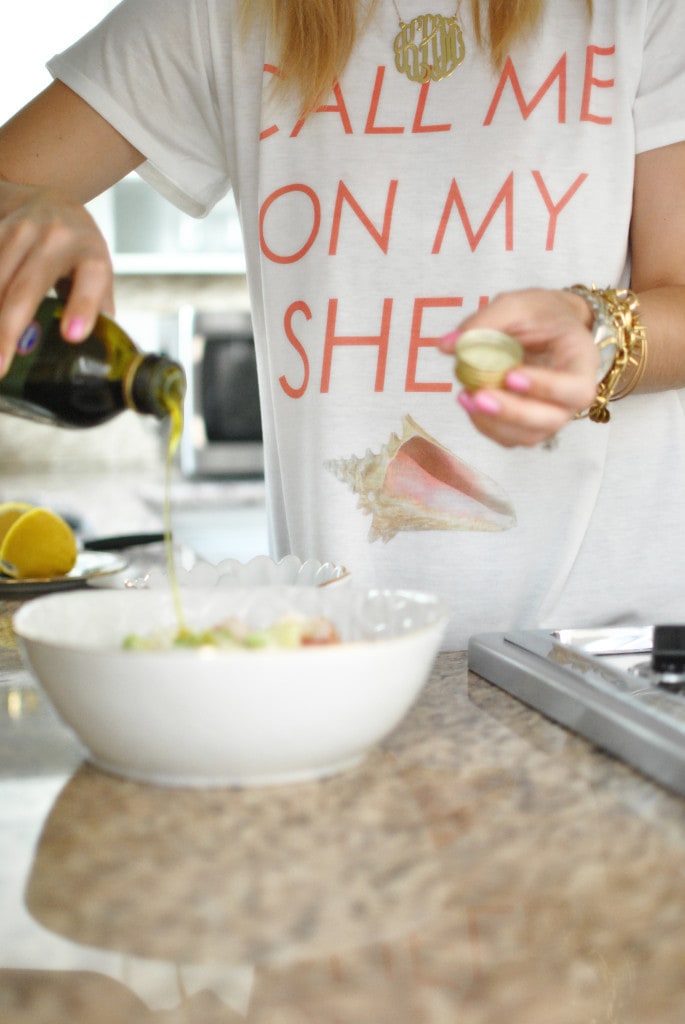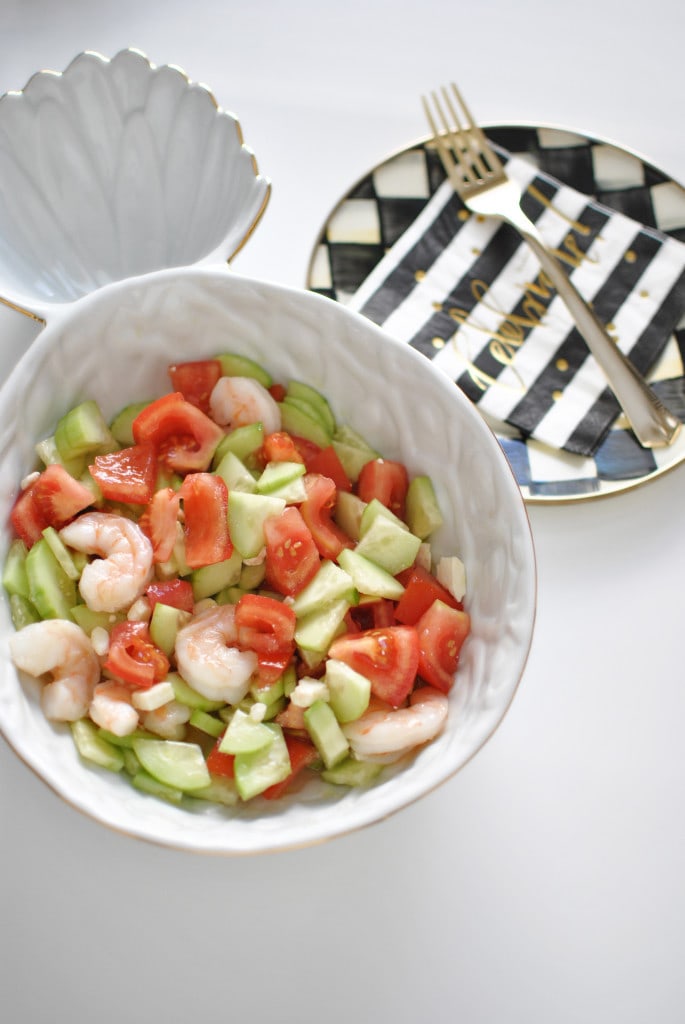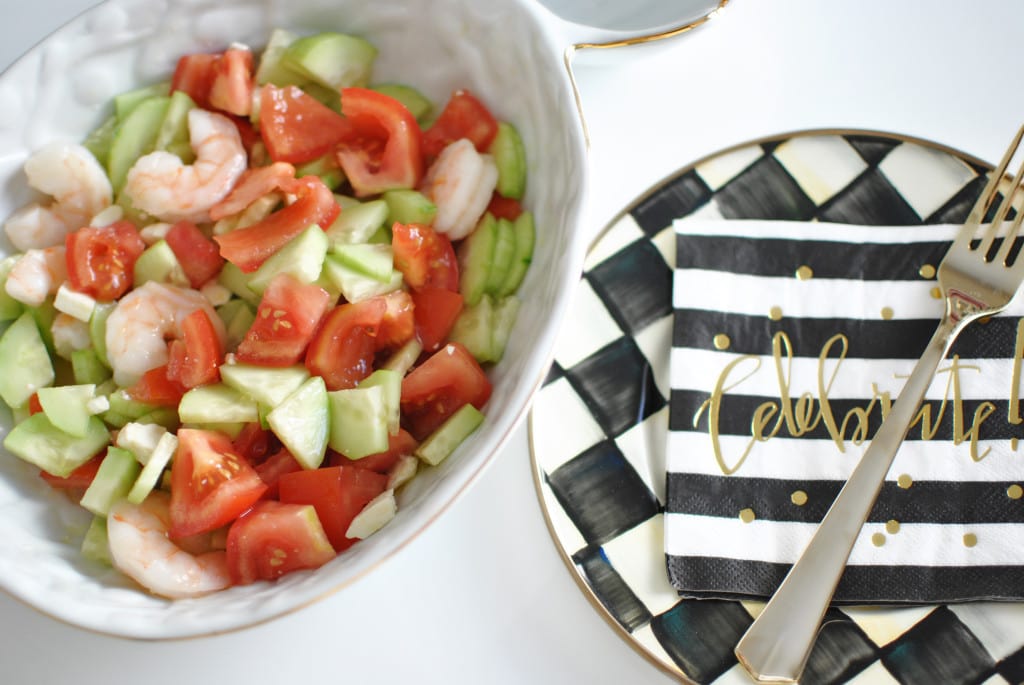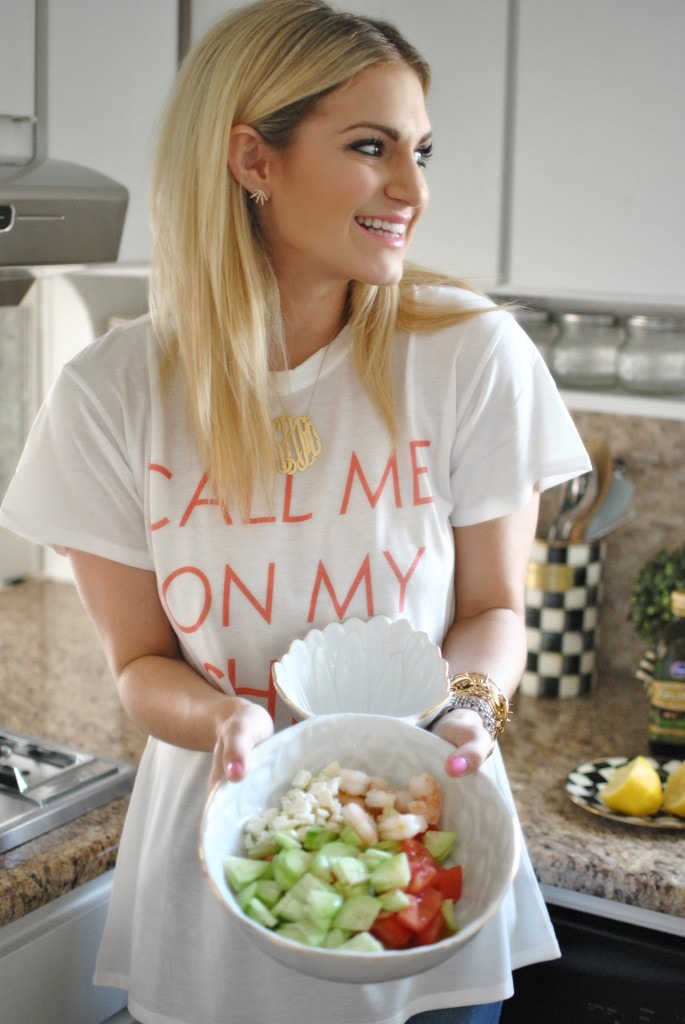 ---
Top: [c/o] Riffraff | Jeans: Shopbop, Similar | Watch: Nordstrom | Necklace: Neiman Marcus, Similar | Bracelets: Similar, Stella & Dot, Nordstrom | Lipstick: MAC [sweet & sour]
---
 The month of May wasn't easy for the #bridediet. To be fair I did move in a new house and had to wait TWO WEEKS for my fridge to be delivered, but I might have made one too many Chick-Fil-A  runs while I was waiting. I was also super busy unpacking and trying to work/plan a wedding so working out every day was more like 2-3 runs a week. I also was pretty sad that I had left all my workout spots in Dallas when I came to Fort Worth. Why is going to a new gym so awkward? I would think, "Hi. Please don't look at me." So when June came I was super excited to be able to start on the right foot again!
I've been making lots of mermaid salads ahead of time so that I can always grab and go when I have to run an errand or eat on the go. You can add shrimp or chicken in these salads and use as much or as little of each ingredient, but I try to steer clear of the dressing! I just use 1/2 tbs of olive oil and squeeze an entire lemon onto the salad which is plenty of dressing! Lemon is a detox and helps keep your body free of toxins.
Mermaid Salad #1:
Shrimp
Cucumbers
Tomatoes
Lemon Juice from 1 Lemon
Feta
1/2 TBS Olive Oil
Mermaid Salad #2:
Avocado
Shrimp
Feta
Walnuts
Cucumber
Apple
Spinach
Lemon Juice from 1 Lemon
Mermaid Salad #3:
Arugula
Cucumber
Black Olives
Tomatoes
Feta
Shrimp [or chicken]
1 Garlic Clove Chopped
Red Onion [optional]
Lemon Juice from 1 Lemon
1/2 TBS Olive Oil
---
And onto the most exciting part: my new workout. I'm super picky about my workouts. I was a dancer my entire life so I love anything with lots and lots of cardio. I had asked about spin classes a month ago and went ahead and tried a studio by my house: ZYN22. I. Am. Addicted. I'm so happy y'all told me to just go ahead and do it! It's a beat-based spin class and everyone rides together in synch. The classes are 45 minutes and you do a mix of straight riding and then riding while using weights. I'm not even lying when I say one week I ate like I was the CEO of IN N OUT and still lost 3 pounds. I also love that they are 45 minutes, because it's just an hour and a half of my life to drive down, work out, drive back and shower, so there isn't an excuse to skip! So many ex dancers actually teach the class, so if you danced, cheered, did drill team in high school you would do so amazing in the classes! Of course, you can be amazing at it even if you don't have any rhythm! I just think dance spoiled me and made me get bored of the gym very easily. I'm always wanting to just move around to some Backstreet Boys, which you definitely get to do in class! 😉
Let me know if you try any of these! And how fitting is my "Call Me On My Shell" shirt?! I wore it the other day and everyone kept saying, "Oh wait! I get it! So cute!" I kept cracking up! haha. It's super soft and cozy and I got it at Riffraff!