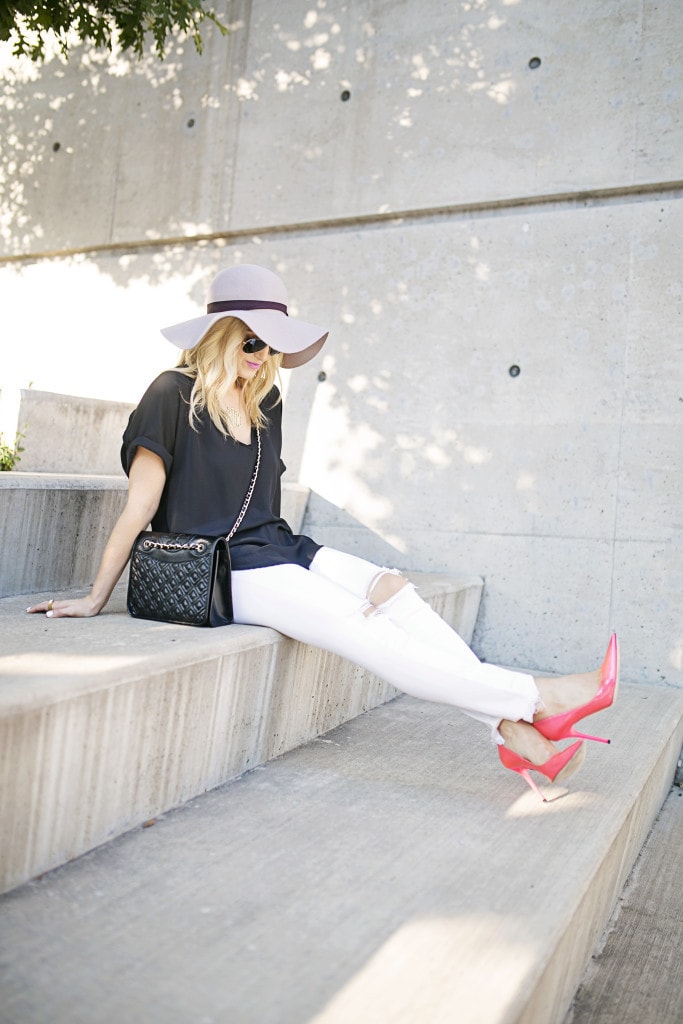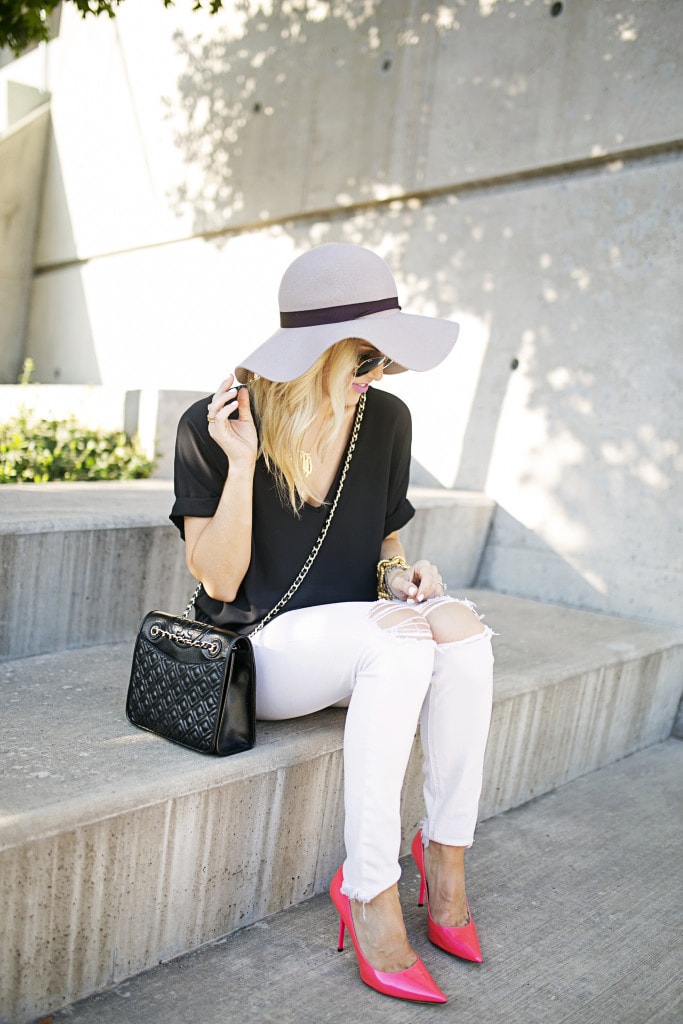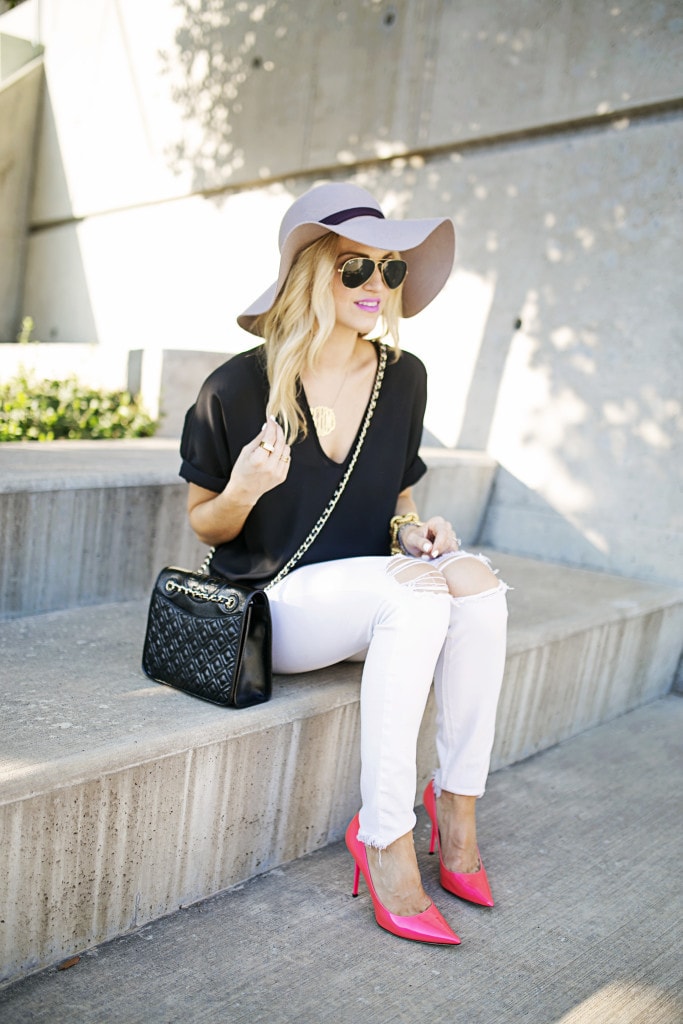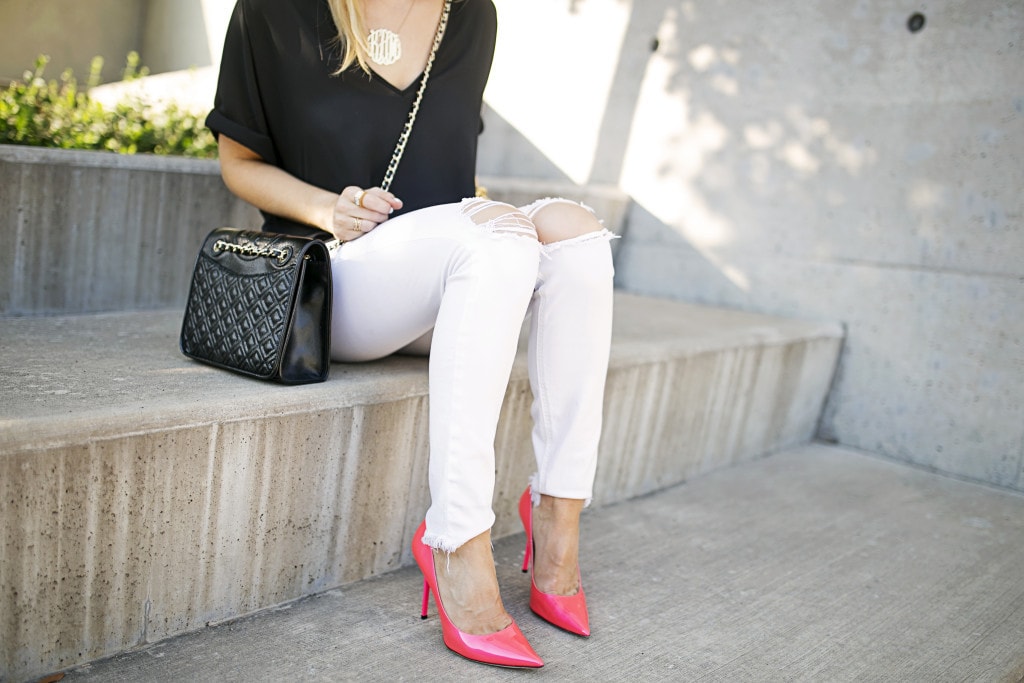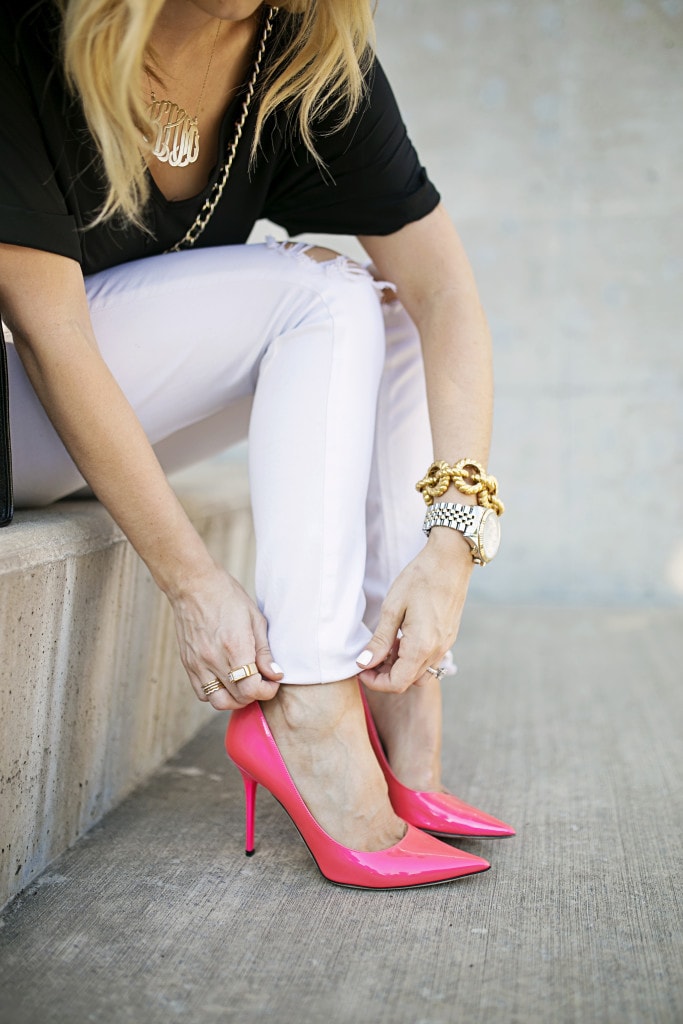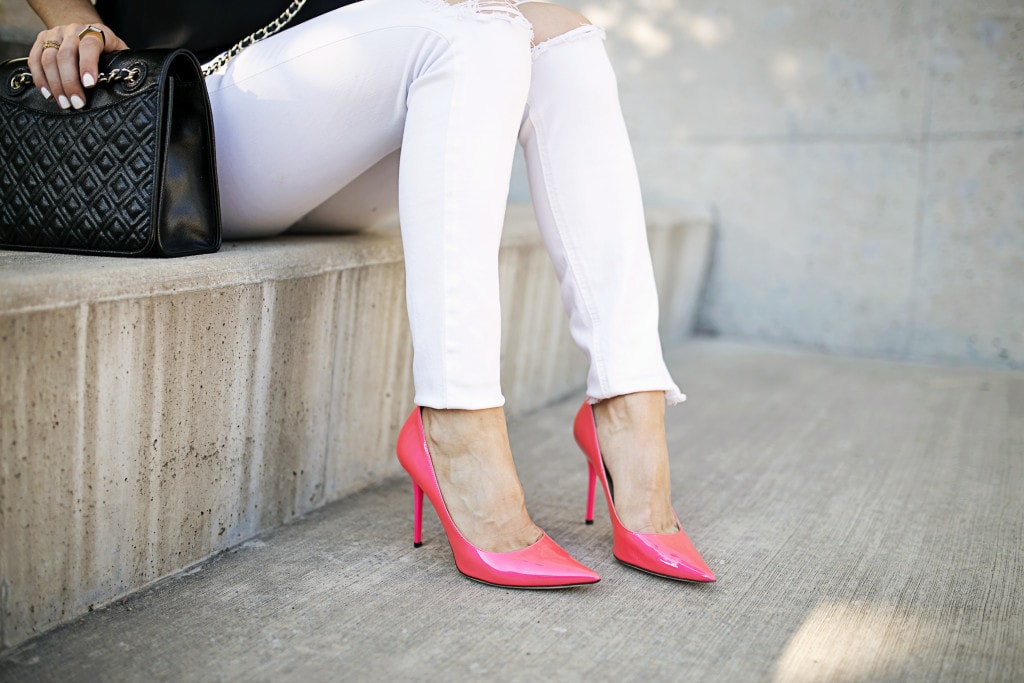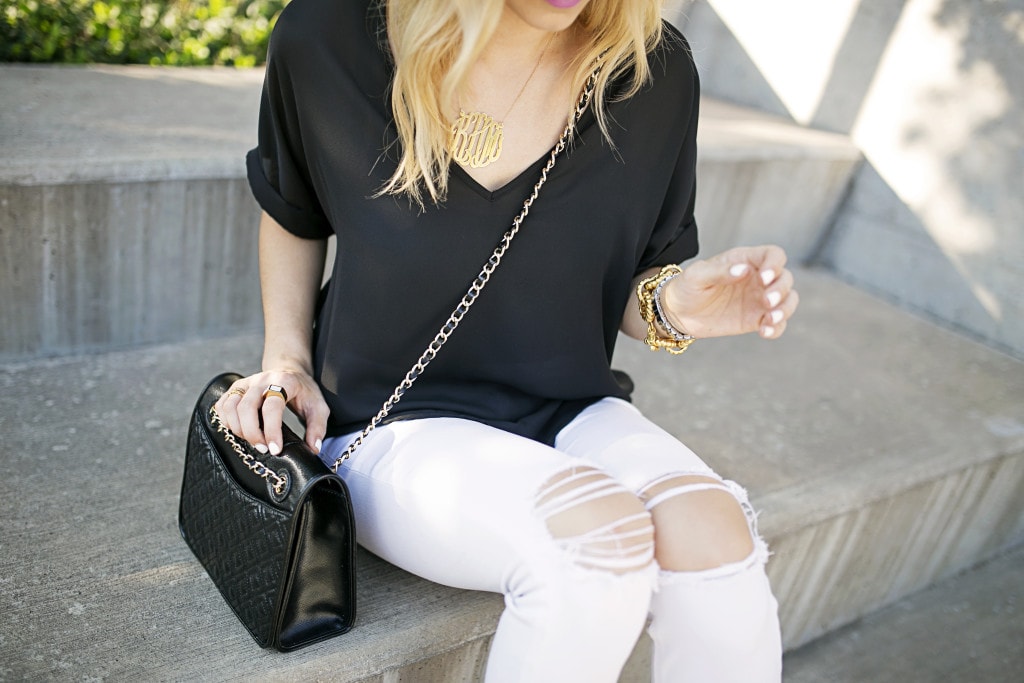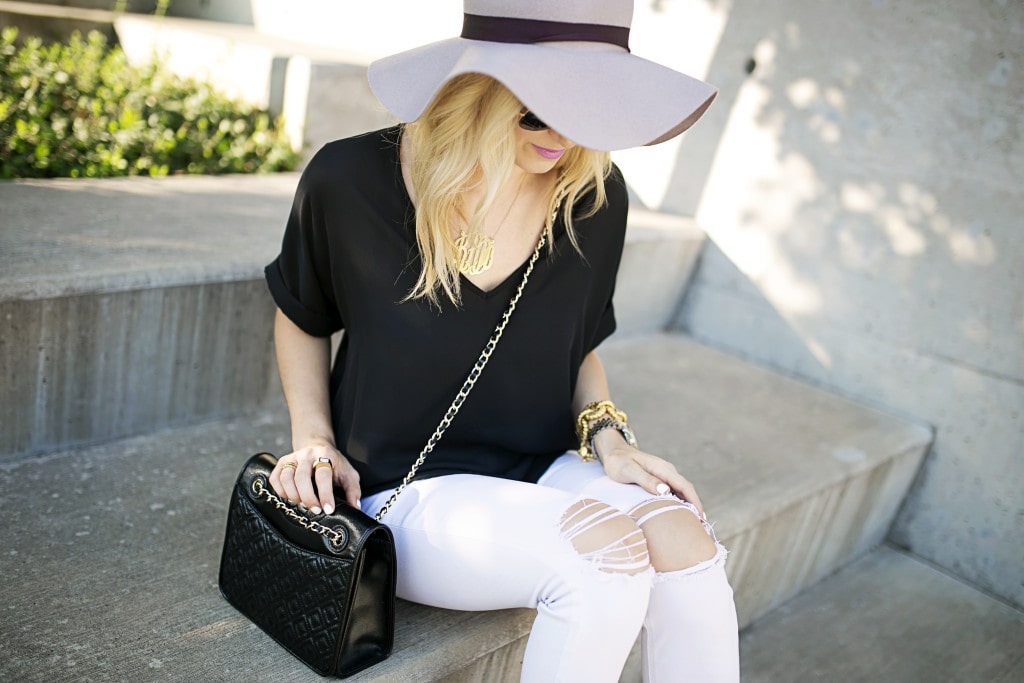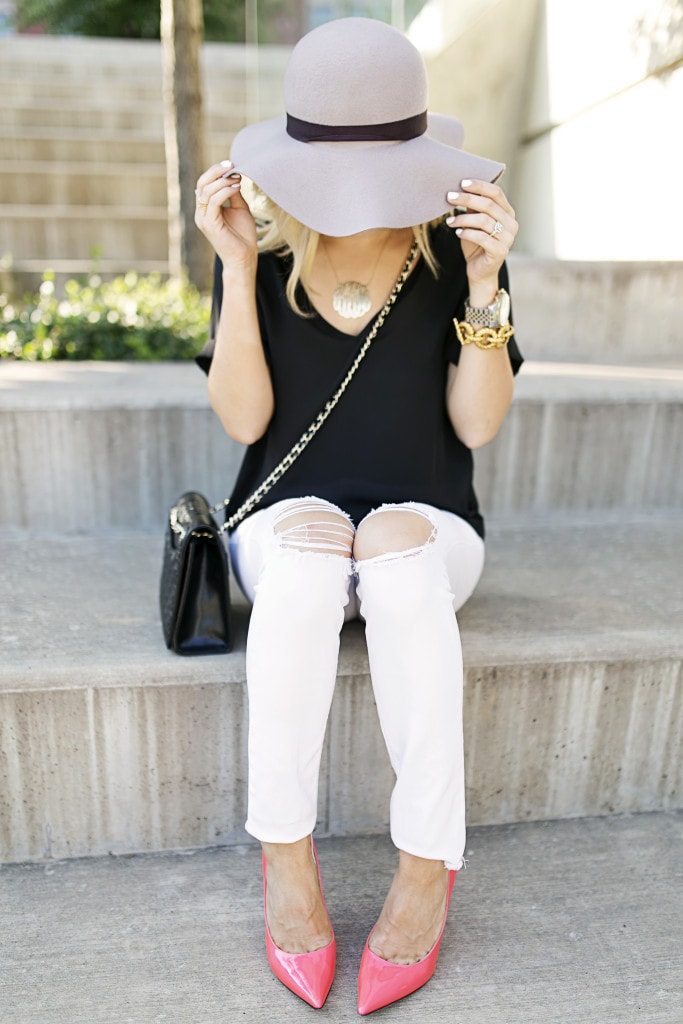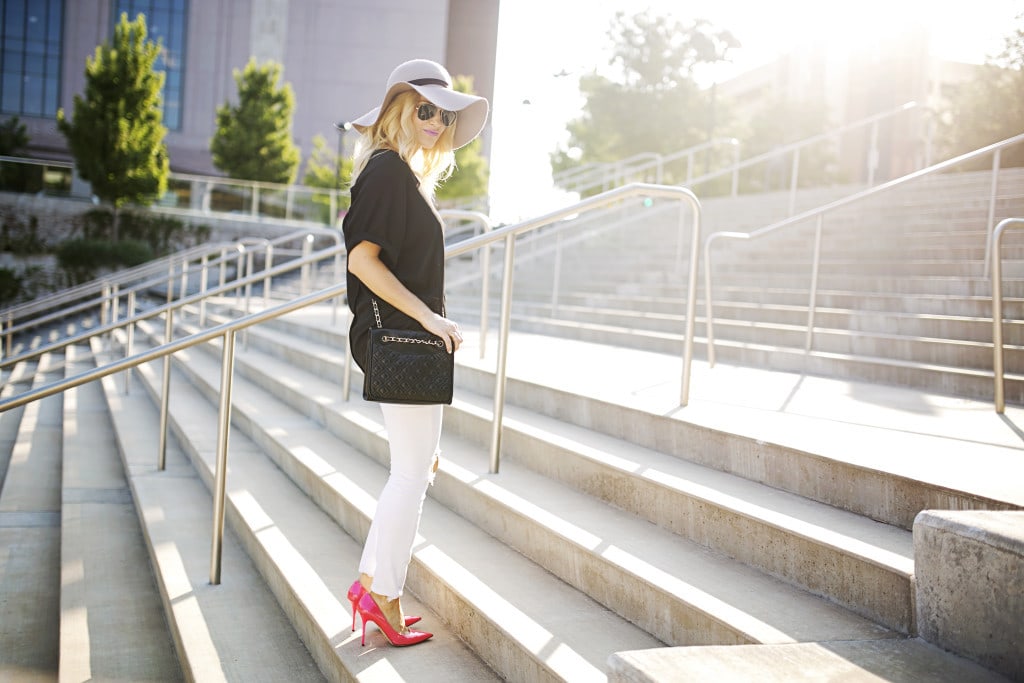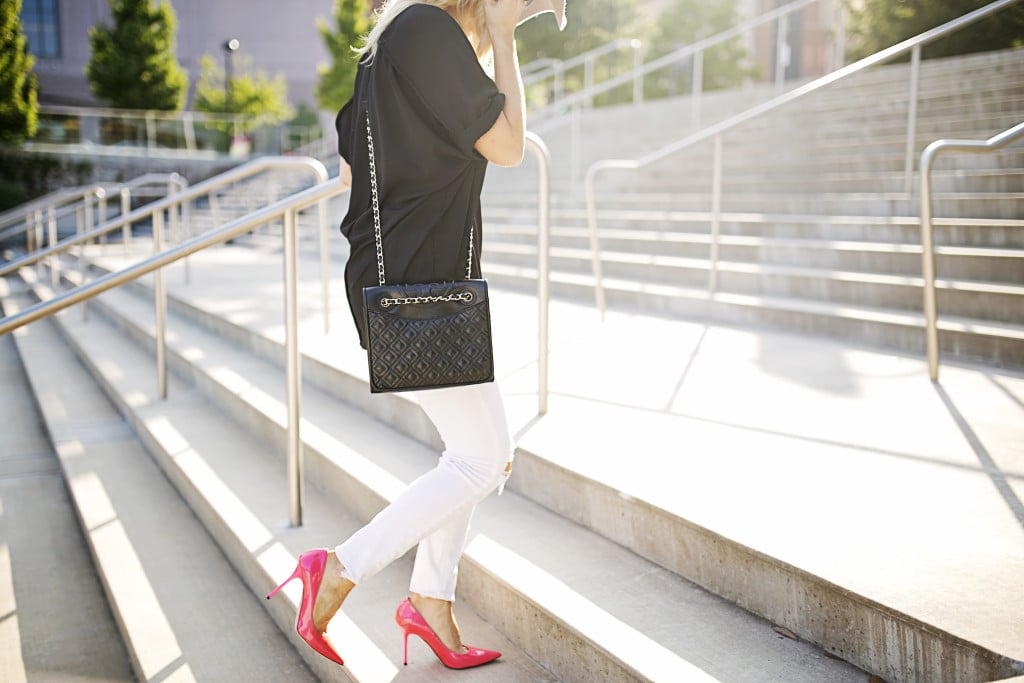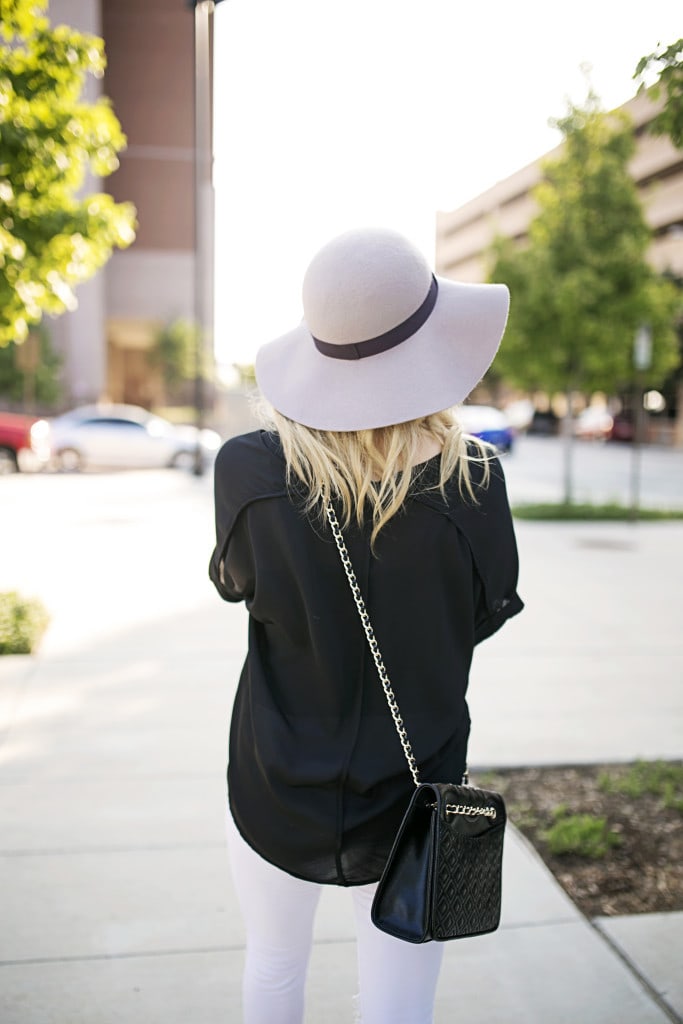 Hat: Nordstrom | Top: Nordstrom | Jeans: Similar | Bag: Tory Burch, Less Expensive | Necklace: Identical [get size 3xl!] | Lipstick: MAC [shade: Make Men Melt] | Shoes: Jimmy Choo, Less Expensive | Bracelet: Julie Vos [c/o] | Watch: Michael Kors
Photography by: Angie Garcia
---
Hats aren't my thing.
It's not that I don't like them. I LOVE floppy hats. Whenever I see them on every single girl who isn't me I think, "She is the cutest thing I've ever seen! I should buy a floppy hat." Then I go drop $60 on a hat and look heinous. Vicious cycle I tell ya! Vicious cycle. haha!
But I'm stubborn, so I saw this hat and decided to try again. I'm so glad I did because it is the first hat I've purchased that really formed to frame my face and I didn't feel absolutely ridiculous! I tried it on my mom and she looked so cute! I thought I'd share in case you are looking for a versatile hat too! The way it lays looks great on any face shape! 🙂
This top is a steal and comes in a ton of colors! It's oversized, so you can get your size or one size down if you want a regular fit. I love little tops like this because you can tuck them in shorts now or jeans later. It takes you through each season.
Thanks so much for stopping by, I hope your Tuesday feels like a Friday! 😉