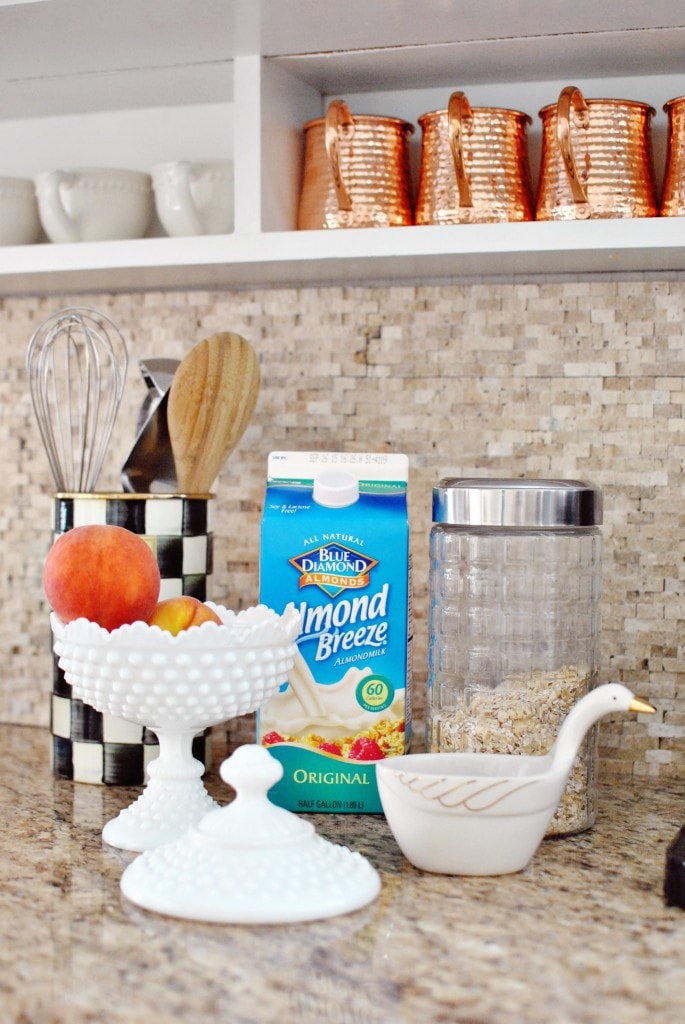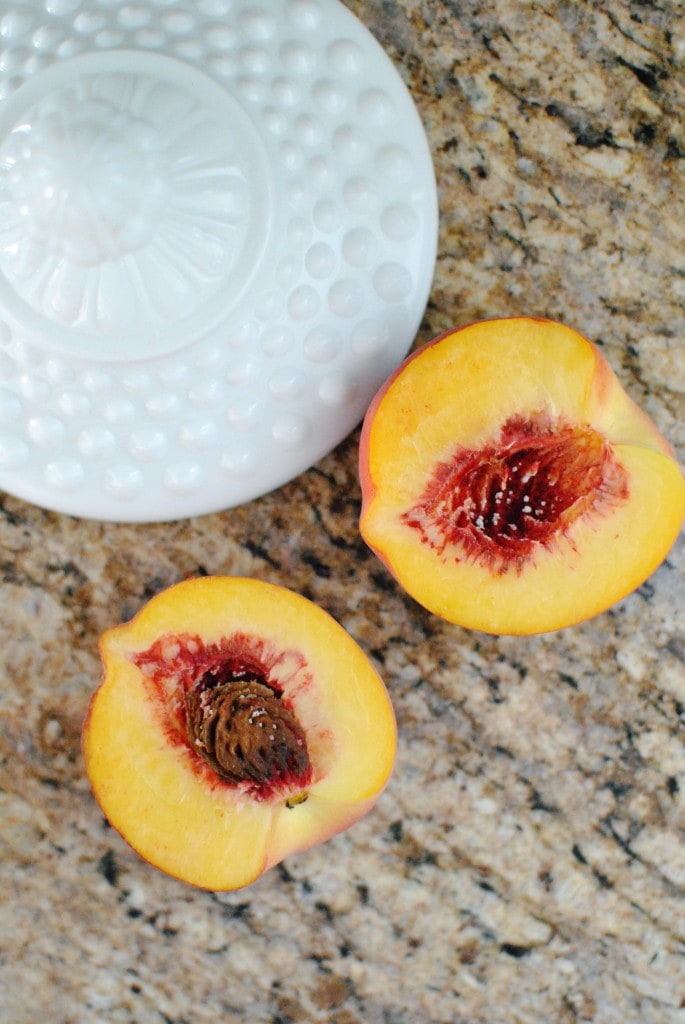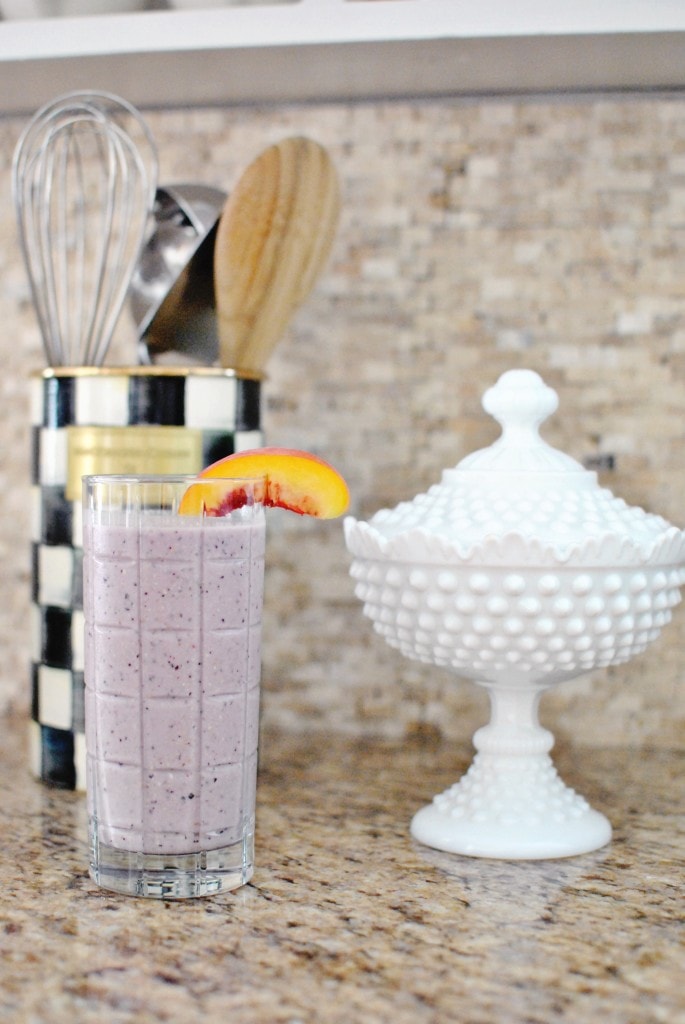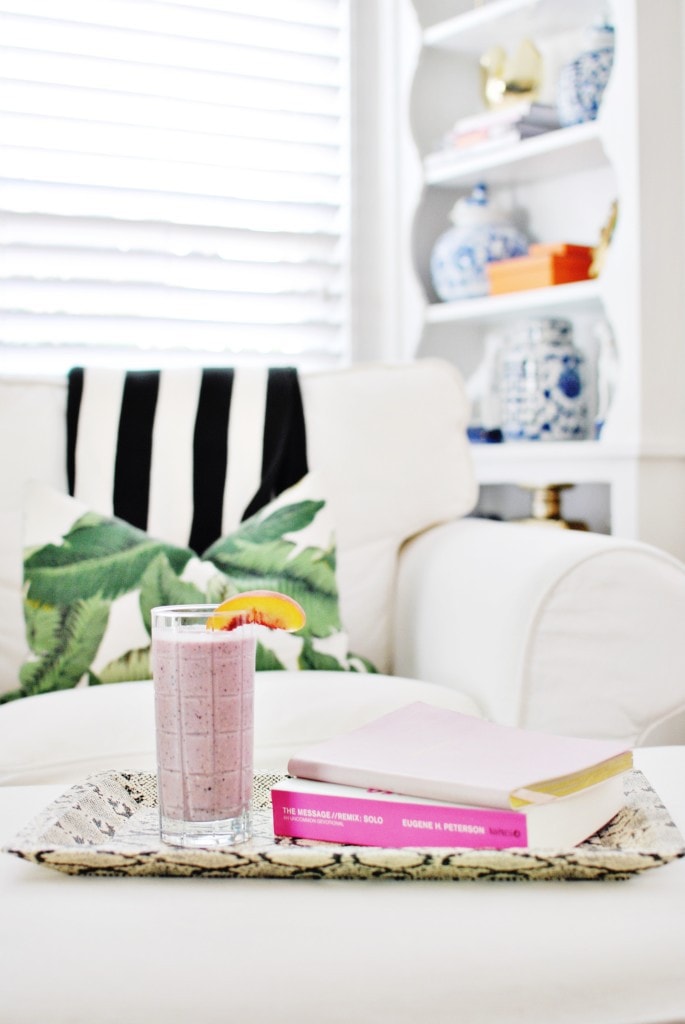 Mornings have become my favorite. Not in the, "I lOVE WAKING UP EARLY" way [does anyone? seriously? anyone?!] , but definitely in the, "It's the only time I feel productive" way. Finding a morning routine post grad can be difficult. Granted, I haven't had an 8 a.m. class in years so I shouldn't use that excuse anymore, but It did take me awhile to figure out when I would work out/have my quiet time/clean/ etc!
My morning routine does look a bit different to some because I work from home, but I thought it would be easy to incorporate a few pieces here and there from it in your own schedule. Plus, I recently found a smoothie recipe that actually keeps me full until noon which is a miracle in and of itself, so I had to share. Right?!
5:30 Alarm
I hate my life at this point. But I have to work out in the morning. My schedule is too crazy and hectic not to. When you work for yourself you have the luxury of going to Target midday, but you also never really stop working. If I book a workout class at 5:30 p.m. 99% of the time some work conflict will have come up that doesn't allow me to go. So, I sign up for the 6:30 class at Zyn22 every. single. day. I swear I hope people come up to me at our wedding and say, "You both are so in love and Katey, I can totally tell you wake up at 5 a.m. to work out." #pleasetellmethat #please
5:45 Smoothie
After I throw my hair up, brush my teeth and put on some mismatched workout clothes [You can't look cute before 7 a.m. It's a sin. Jesus said so. Mark 4:something.] I make a smoothie. This is my favorite one as of lately because I'm actually full! I had been using greek yogurt in smoothies for months and come 10 a.m., I wanted to make a mad dash to Chick Fil A. This bad boy keeps me full until noon, at least! Aside from smoothies, you can also get yourself one of those plant based protein powders to fill yourself in the morning.
1 peach
1/2 cup blueberries
1 cup almond milk [or coconut milk for you mermaids!]
1/4 cup quick oats
6 ice cubes
1 teaspon chia seeds [totally optional and I use this on days I really don't know when I'll have time to eat next. Chia seeds fill you up a lot so if you have a 11:00 lunch I'd skip this!]
1/2 cup spinach leaves [If you want! I didn't use them this morning I photographed because I didn't have any on hand, but I try to keep some sort of green in my smoothies! You won't taste it.]
Blend and sip. Works every time.
6:15 Zyn22 Time
I've wrote about my workout routine here but after almost 4 months at Zyn22 I think I can make a fair assessment! Before I started this spin class I was worried my legs would bulk. I snapchatted I was worried. I tweeted I was worried. I blogged I was worried. I was a dancer for 18 years so honestly, my legs are the one part I don't focus on too much in any workout, mostly because other parts of my body are so much more difficult to get results with.
I noticed after a month they weren't bulking and I was pleasantly surprised.
After two months I noticed my arms were slimming. My arms? Really? From a spin class? But the great thing about Zyn22 is the instructors are really focused on toning all your key muscles while you ride. They are constantly walking around and making little adjustments here and there so you can tone what you want to tone. So as crazy as it sounds, my arms are the biggest difference I've noticed! That is music to a brides ears, since that is the part seen the most on the big day.
My weight is down to where I wanted it to be, but I've found that I've gotten a lot more from these rides than a number on a scale. I feel really strong and confident working out [which is normally the last thing I feel when I work out]. I get excited to set new goals on parts I want to focus on during the ride and areas I want to make stronger. I guess that means I'm 100% guilty of drinking the spin kool aide.
Dallas will be opening soon [I promise I'll share!] and I'm going to come ride there with some of my girlfriends! Let me know if you ever try a class, I'd love to meet you! Just don't judge me for how I look after class. I literally sweat my entire Freshman 15 off in 45 minutes. #notevenkidding
7:30 Quiet Time
I'll get home [I'm spoiled! I live 3 minutes from Zyn!], shower and have my quiet time. Sometimes it's 30 minutes and sometimes it's longer. I don't really like to "set" times with it, but of course we all have schedules we have to work around. Right now my quiet time is filled with premarital counseling devotionals/books they have given us! If you are engaged and contemplating doing it through a church, I can't recommend it enough! It has been Paul and I's favorite part of the entire process. It was hard for us to find a place to do it at first, but once we did it was such a great experience. Paul and I never really fought to begin with. We both agree on all of our lifestyle preferences, but with marriage will come big life decisions and responsibilities. Learning how and why he thinks certain ways has already been a big help and changed the way I think about things in our relationship.
8 Get Ready & Work
At 8 I get ready and then start my work day. I'm almost tempted to start going to the 5:30 spin classes so I can get more done before work starts, but I know I might look a little too haggard if I did that! haha.
What are your favorite parts of your morning routine?!
I also listed my favorite workout clothes for spin below if you haven't tried it before!