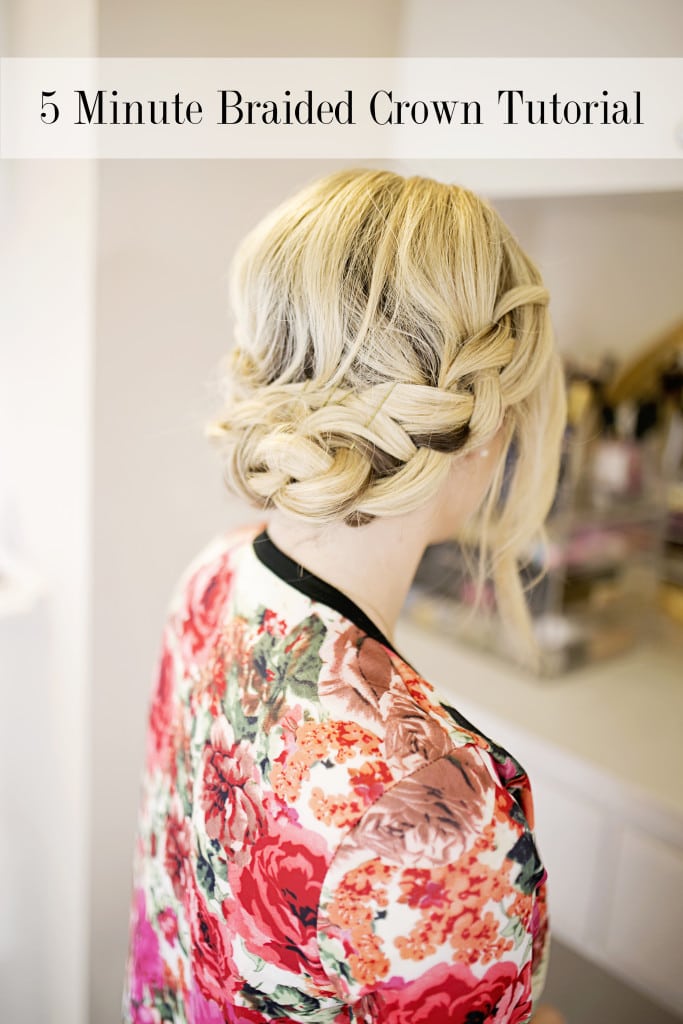 Blazer: Choies [sold out] [c/o], Similar, Similar | Tank: Express | Makeup Box: Glambox
When I like to give my hair a break and not put heat on it, I live in this braided crown! I only wash my hair three times a week and really try to only put heat on it two or three times. When I do I always use this first, it is my favorite heat protectant! I also use this curling iron. I had used a cheap one for years and then my hair stylist told me how they can burn the ends of your hair. [I'm sorry, WHAT?!]. So I invested in this and have noticed a huge change in the texture and frizz level in my hair. The other days I either try to tease the bed head or I do this! It's one of my favorite looks because it only takes 5 minutes and still looks dressy. 🙂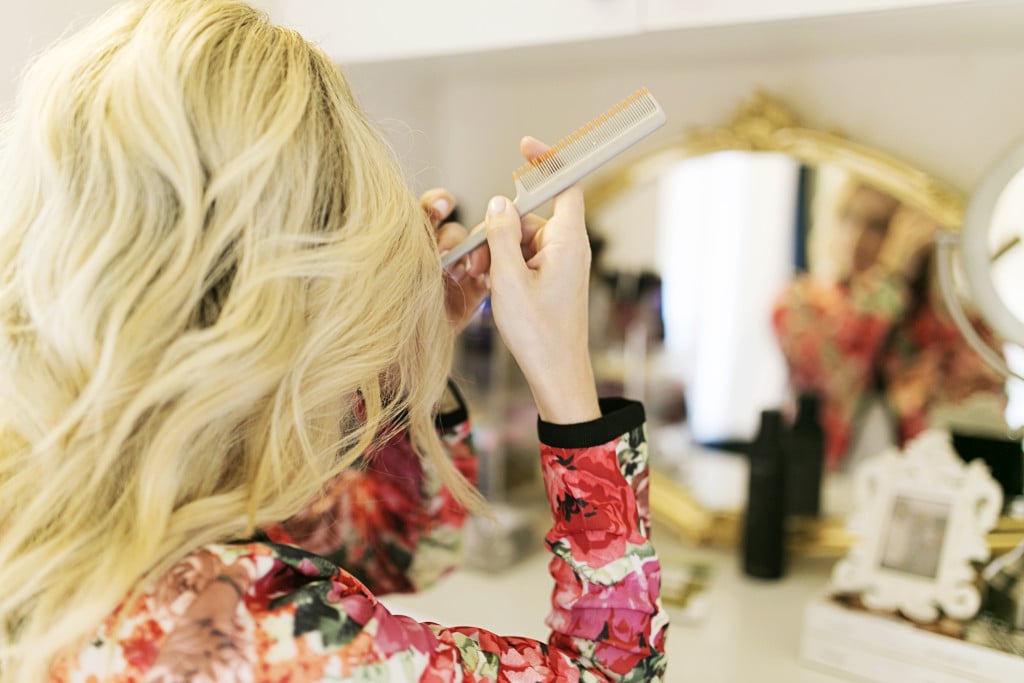 To start take an inch of hair on each side to frame your face and separate it from the rest of your hair. I always have to have hair framing my face when it is up or I look ridiculous, this is an easy way to make the look more romantic and less structured.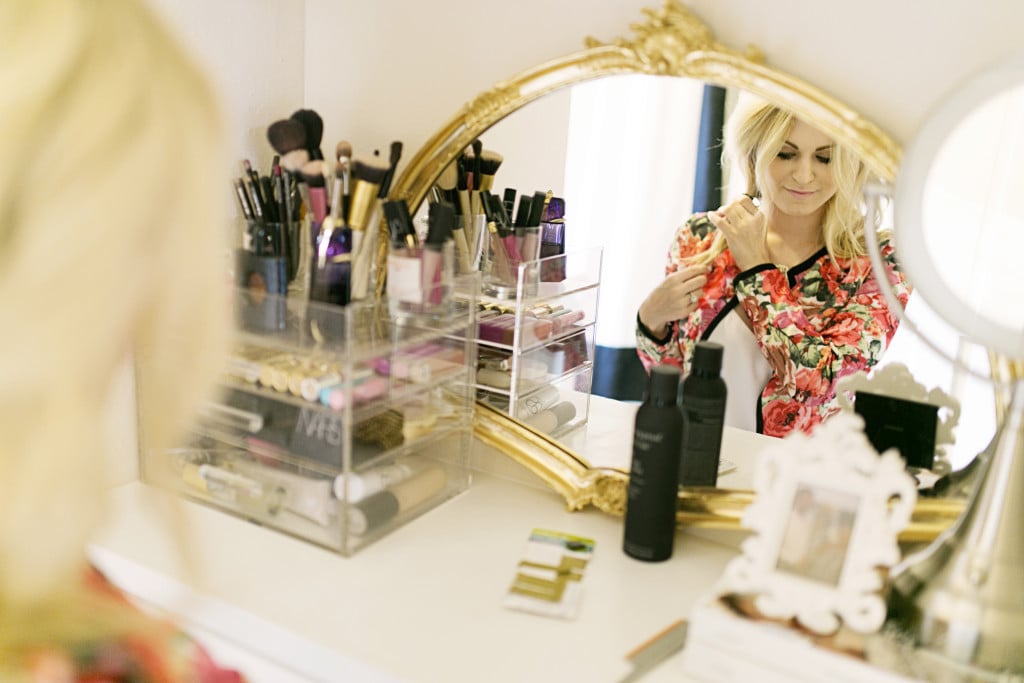 Make two loose pigtails!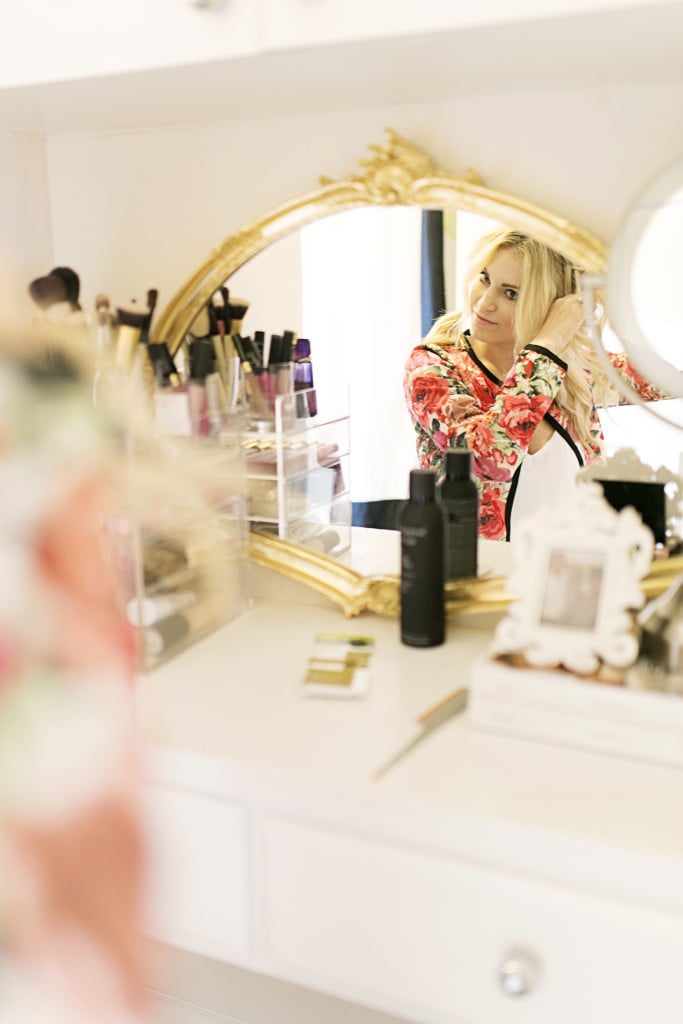 Leaving the face-framing hair out, take your pigtails and turn them into french braids. These can be messy and don't have to be tight because you will pull it apart soon.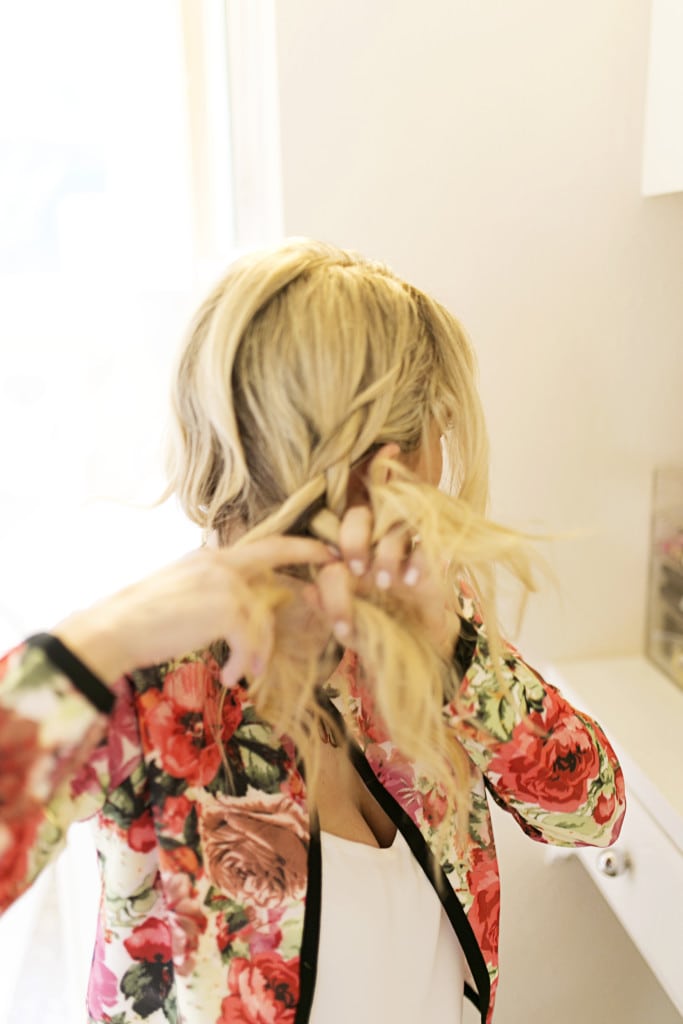 If you have layers leave a bit out of the braids in the back. If not just make sure the back part of your hair [the crown where you tease] is loose and not tightly braided. You should check these Best Mousse For Braids to make it easier for you to style your hair.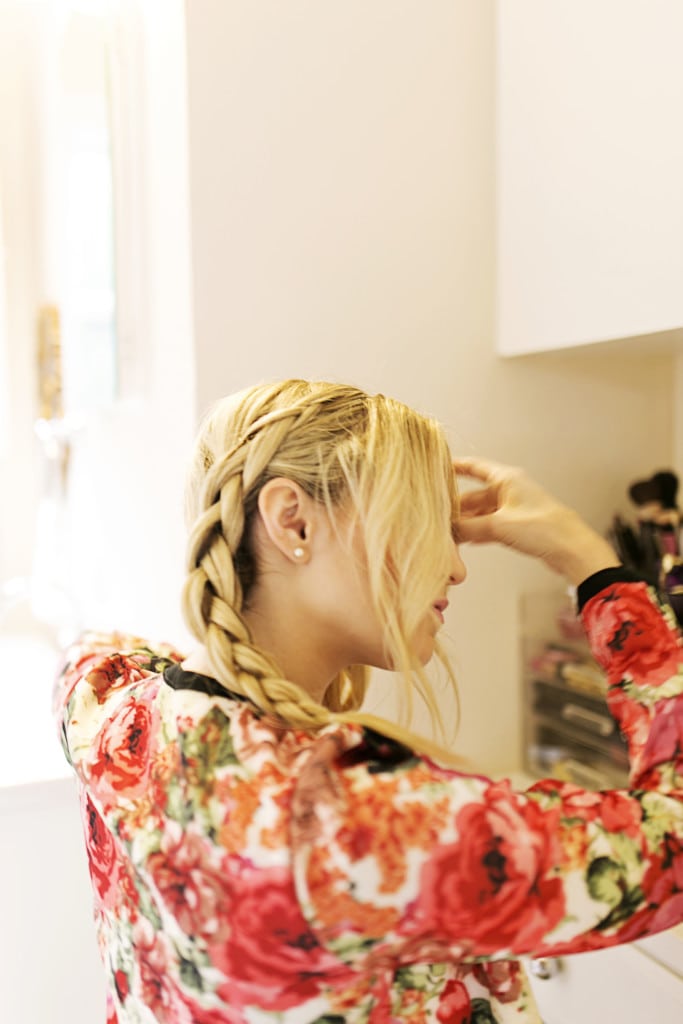 Braid the other side.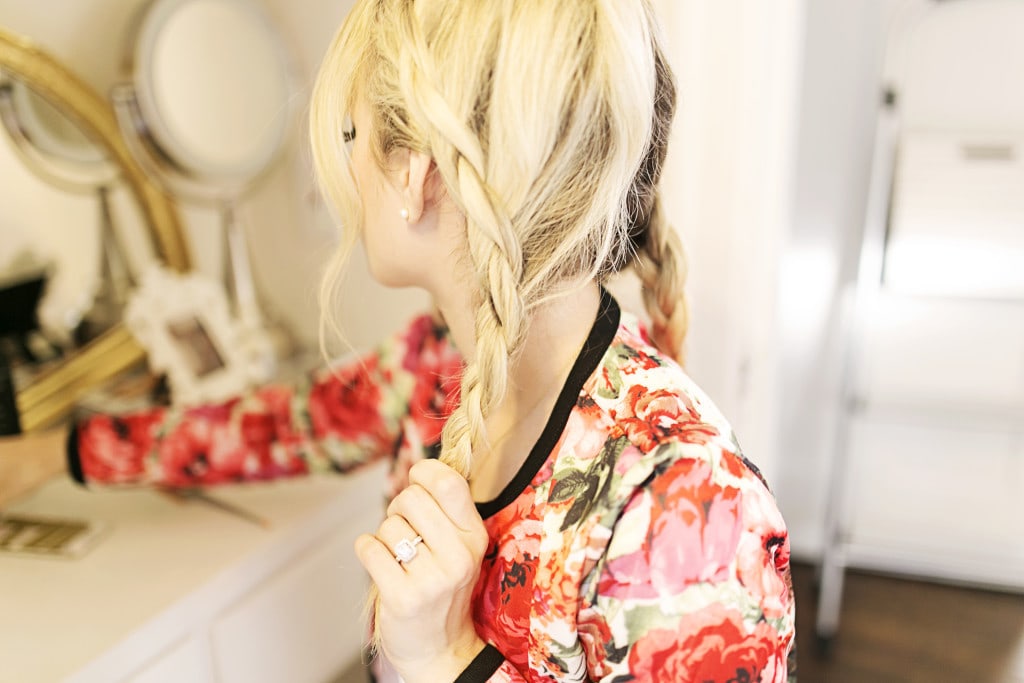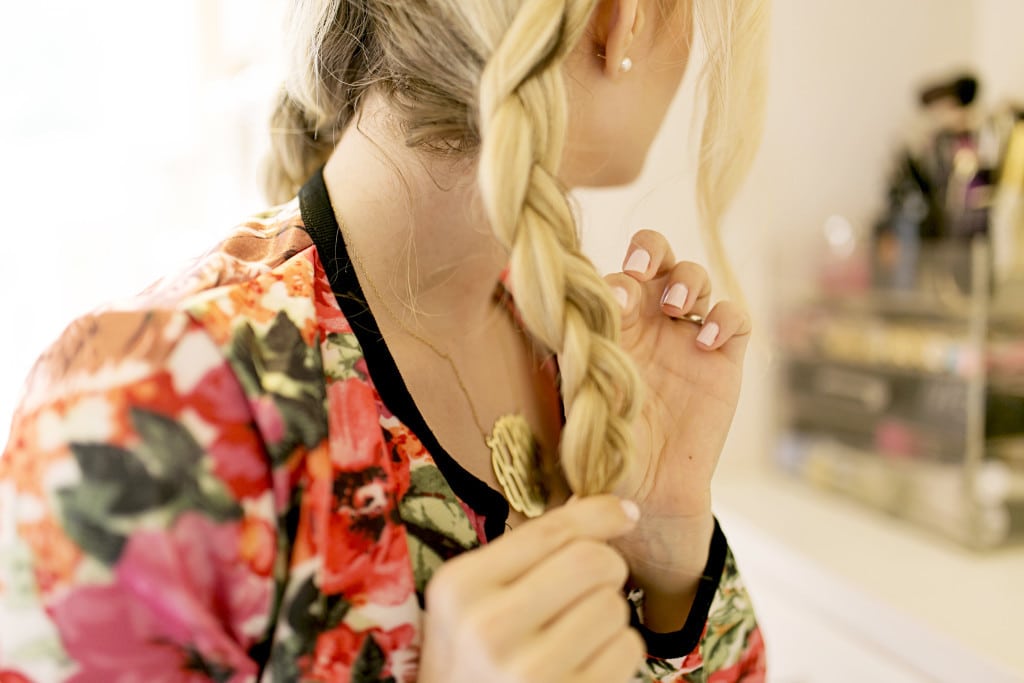 This is where you make your braid look thick! Take each piece of the braid and gently tug it apart. It doesn't have to be even.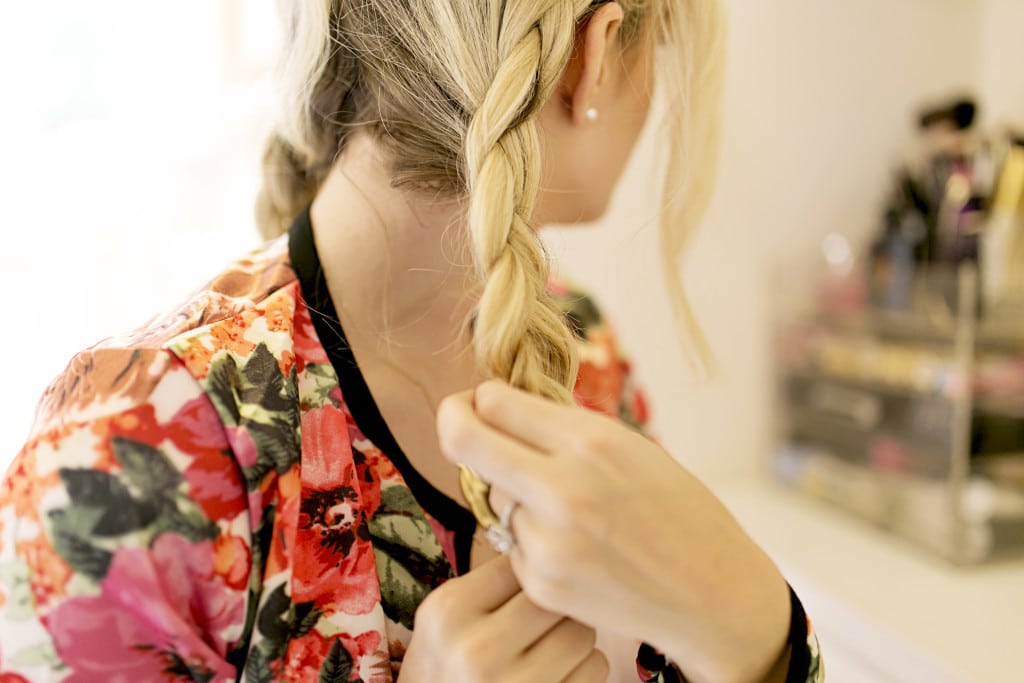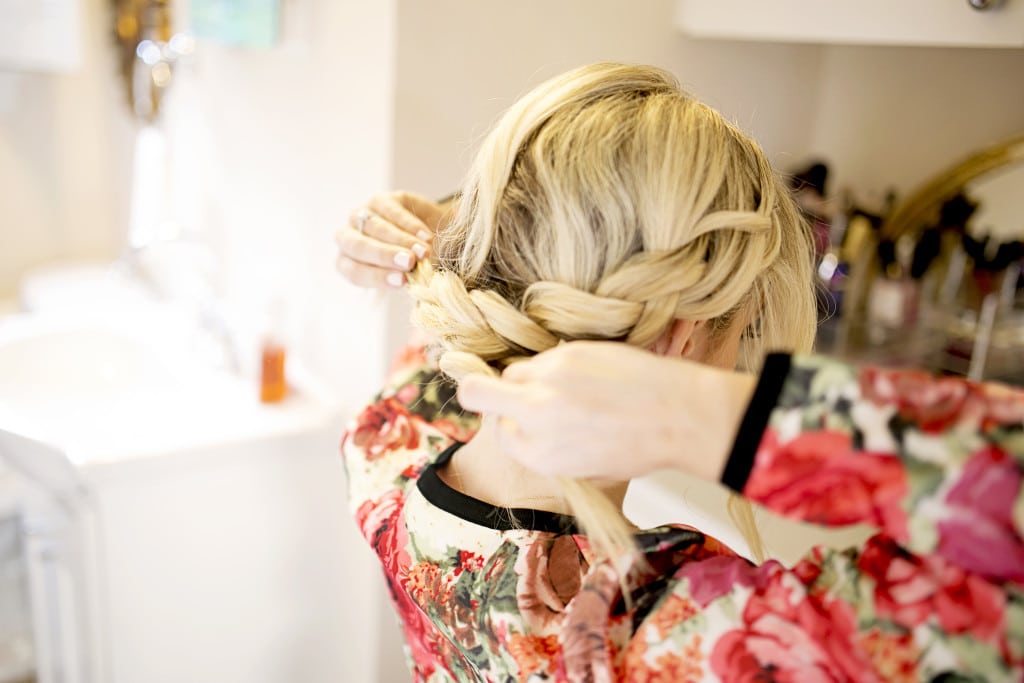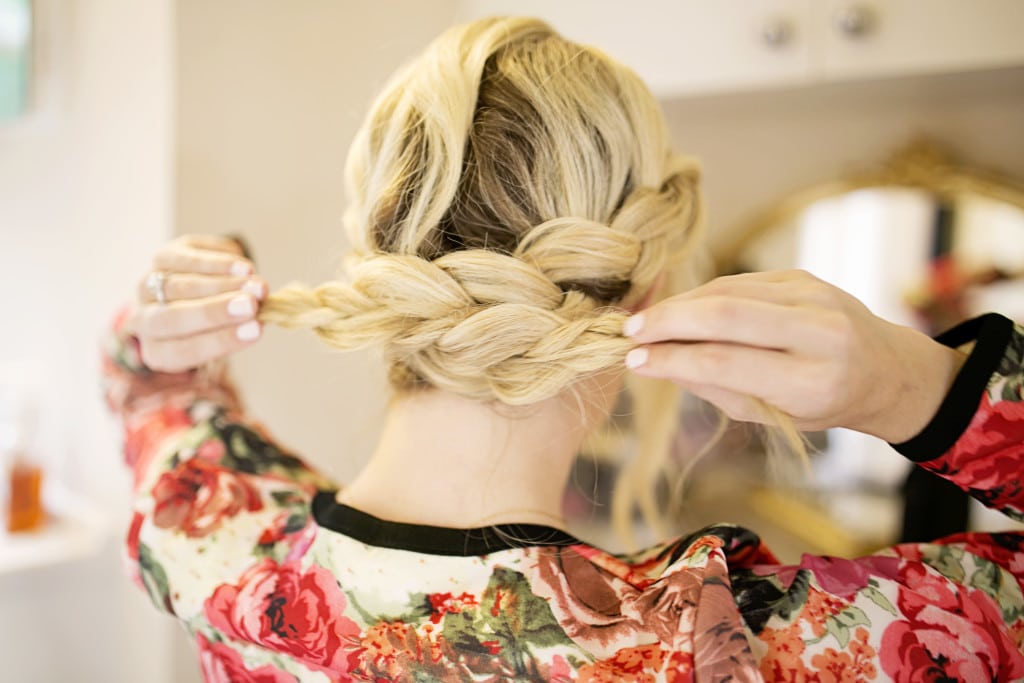 Cross each braid over one another and then take the little tails on the end of your braid and tuck them on top of the opposite braid. It will make more sense in the next photo. 🙂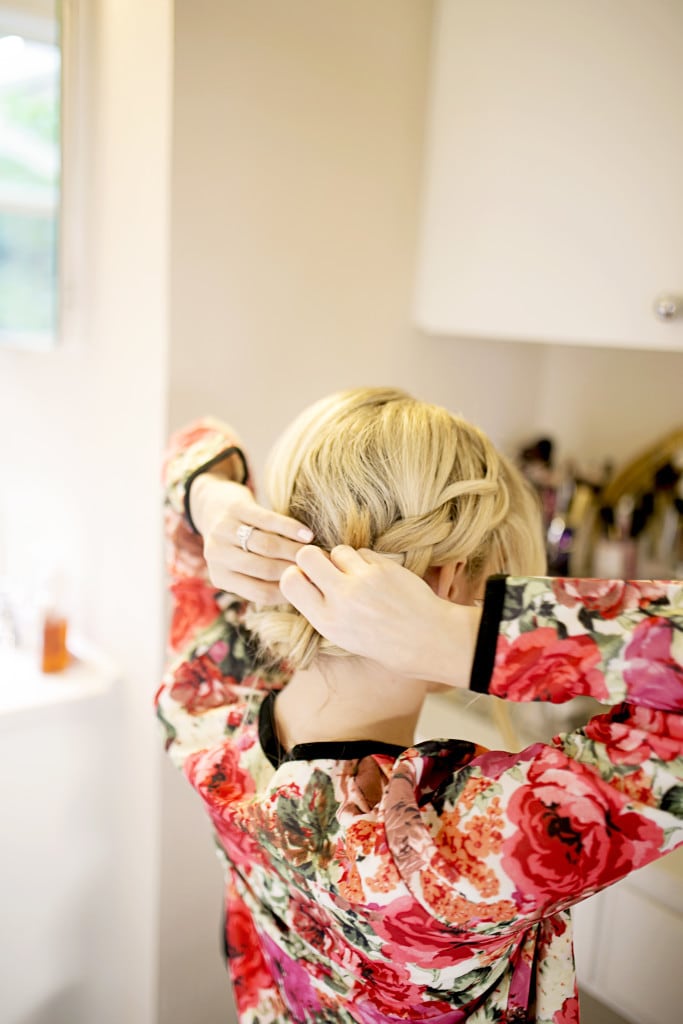 See how the bottom of the braid on the left is tucked into the top of the braid on the right. Then pin it in with a bobbi pin.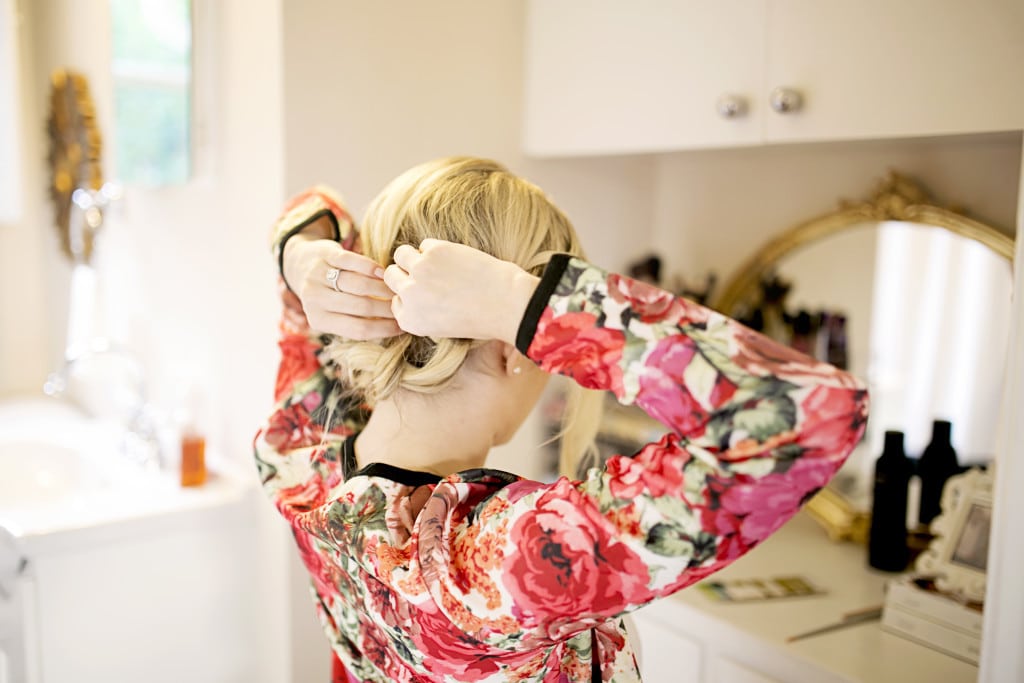 Then take the top of your hair in the back and pull it a little loose so the back looks even. You can bobbi pin a few of the pieces into your braid if you need to.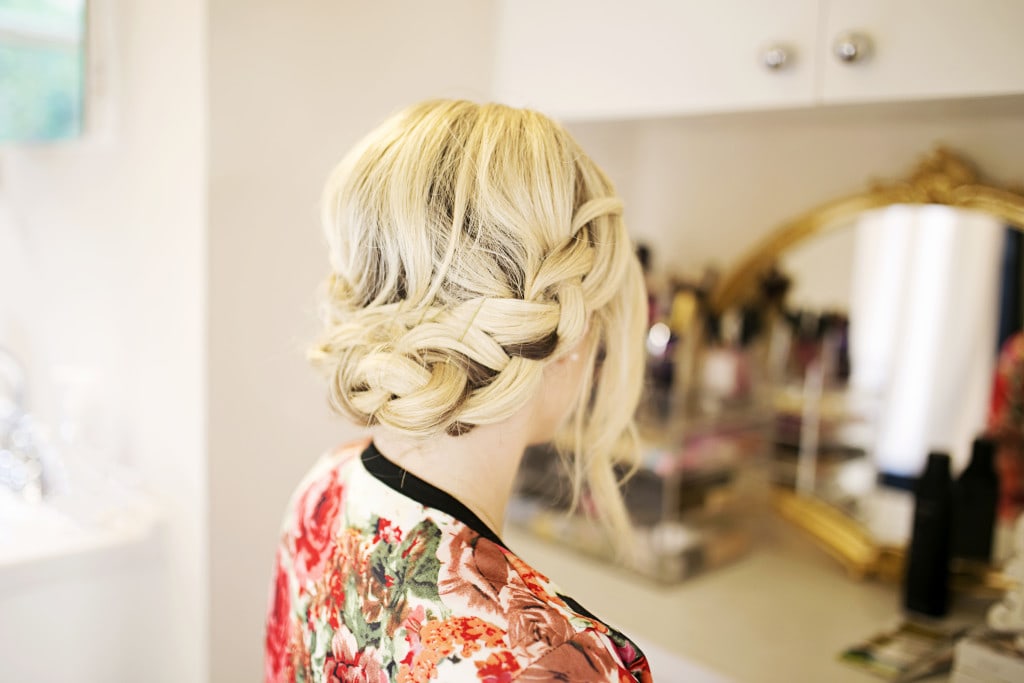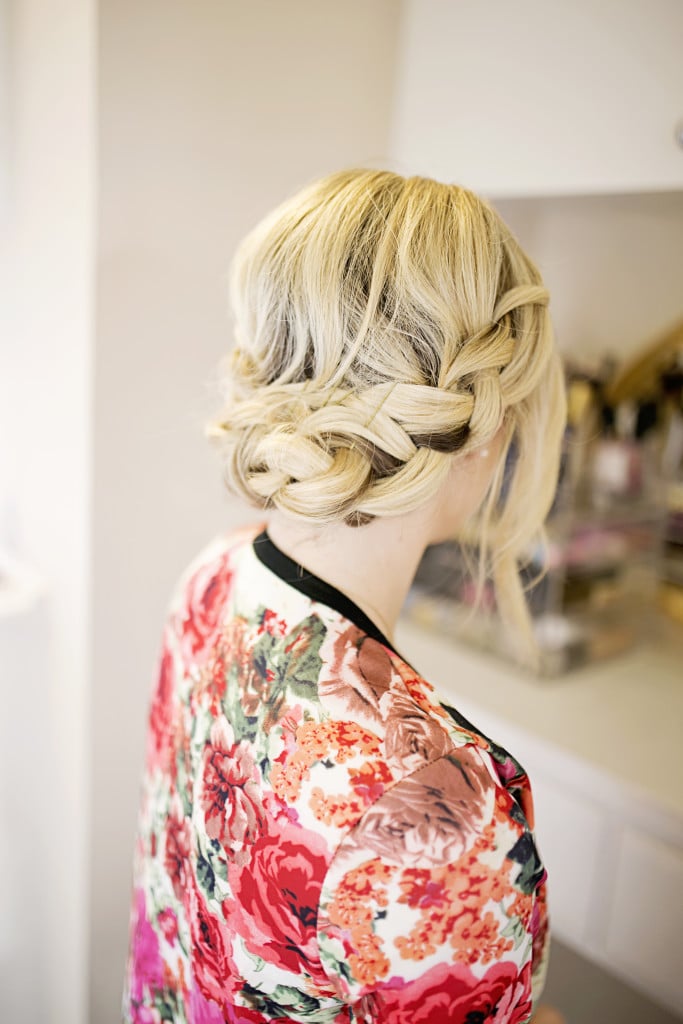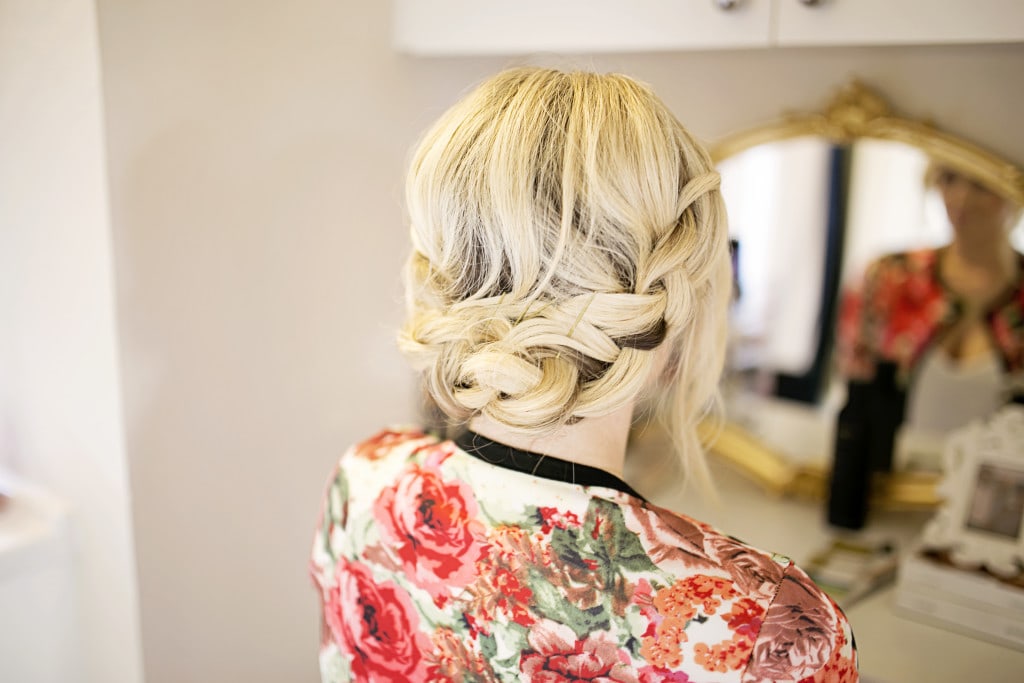 Set with hair spray and you are finished!
I'll link my outfit and hair care products below!