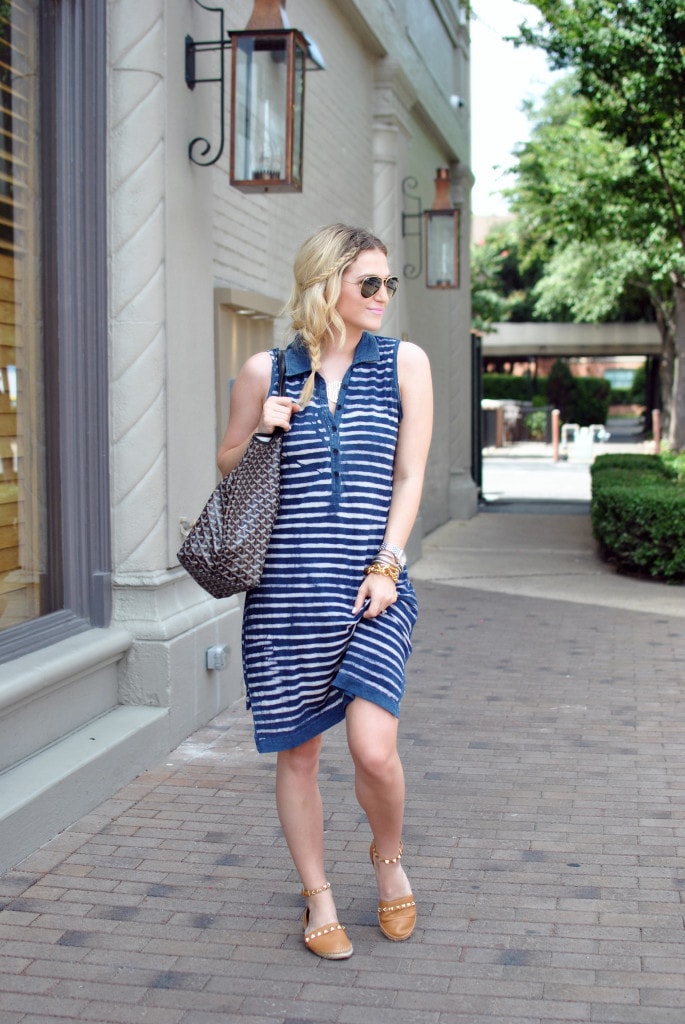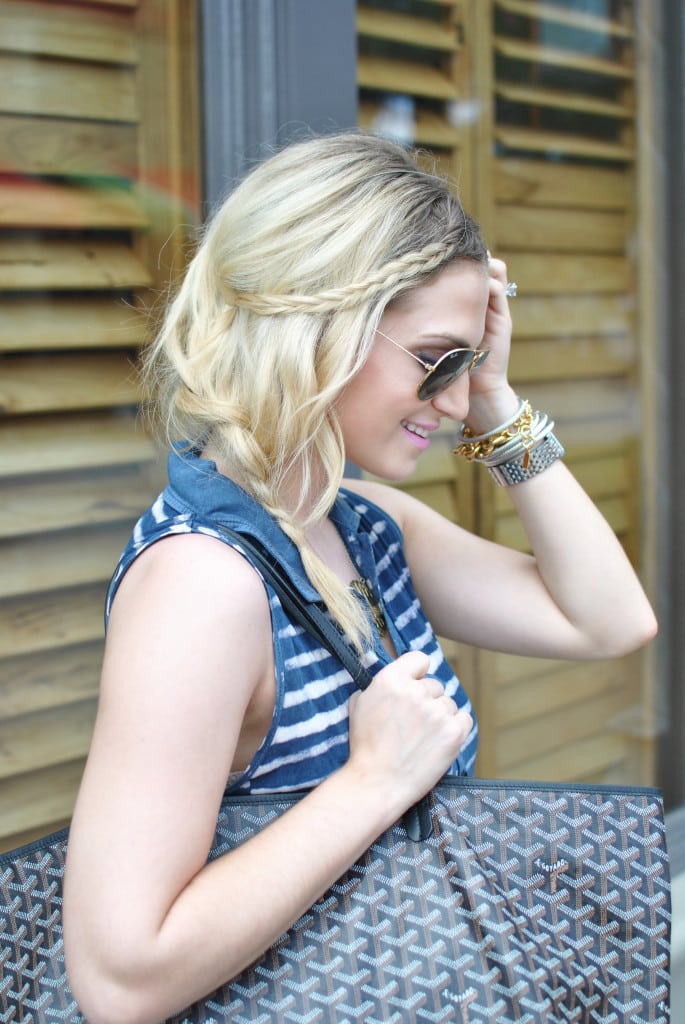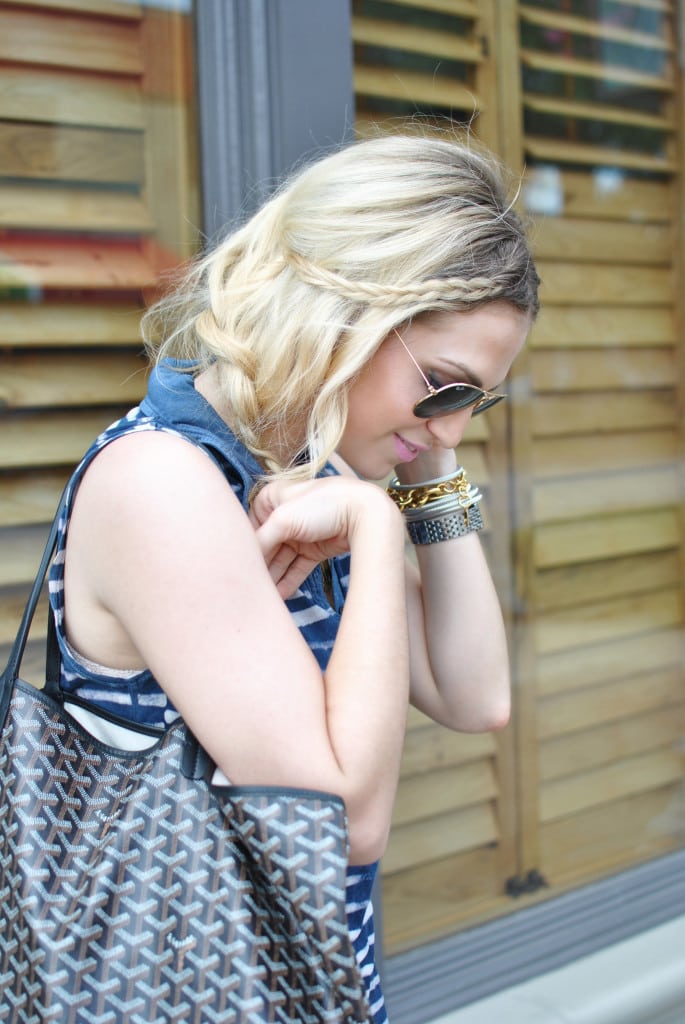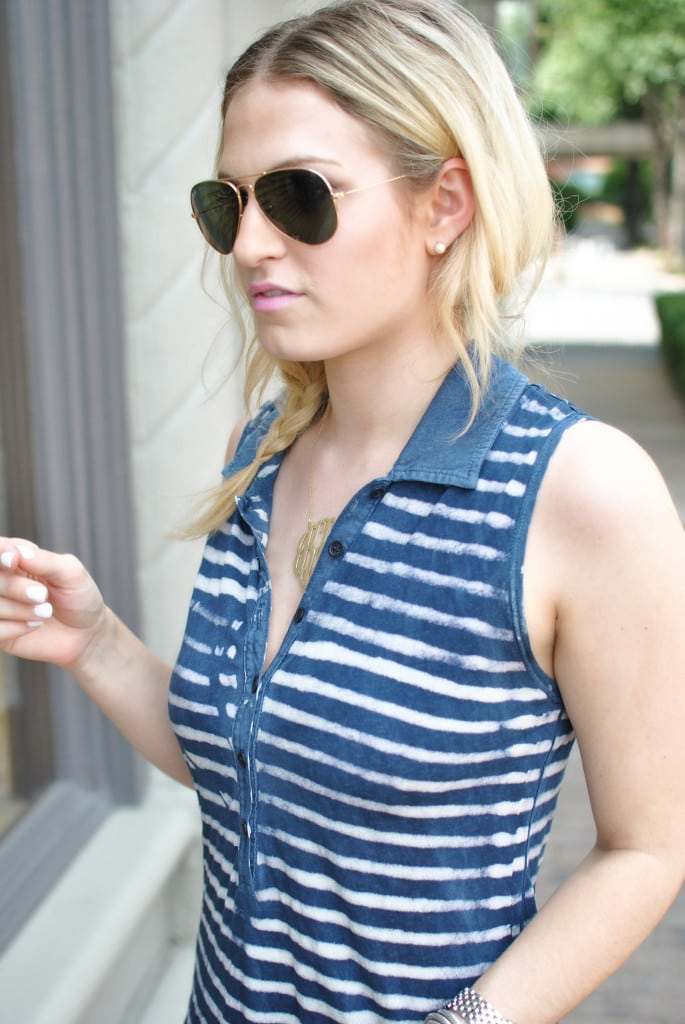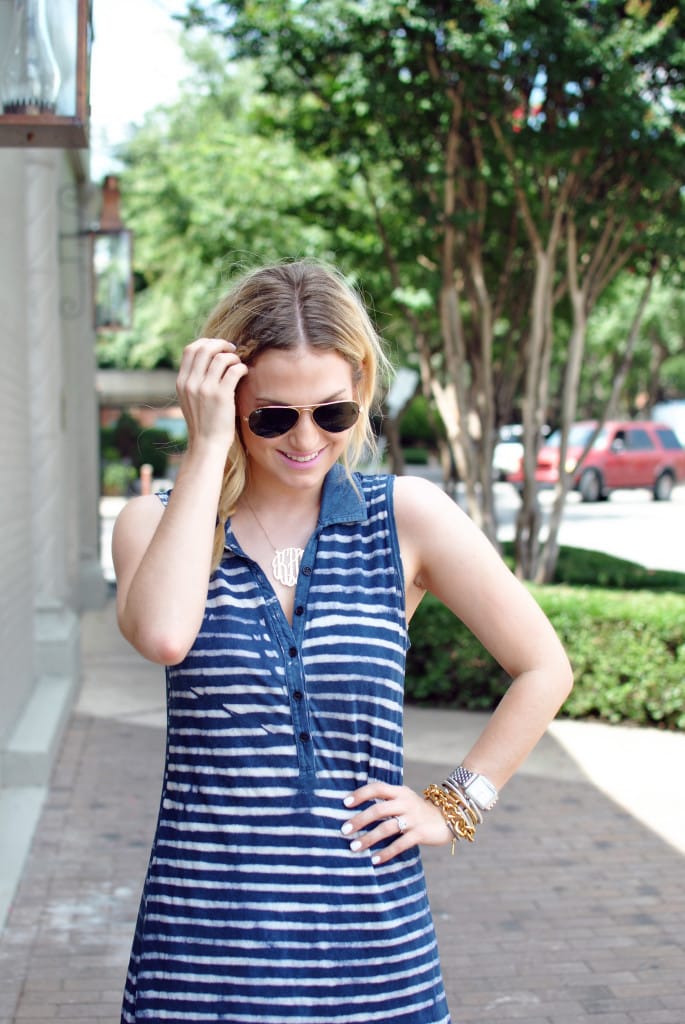 ---
Outfit Details:
Dress: [c/o] George Loves | Shoes: Aldo, Similar | Tote: Goyard, Similar, Similar | Watch: Michelle | Bracelets: [c/o] Wanderlust, [c/o] Baublebar, David Yurman | Necklace: Similar [Get Size 3 XL] | Sunglasses: Ray Ban | Earrings: Nordstrom
---
Currently I'm 3 days in [by this post it will be 5!] of my no heat in July challenge!
My hair dresser, Britany, and I decided we would give our hair and schedules a break from heat this month. I'm not too sure what caused us to make this anti-Texas decision [In Texas curling irons are our BFF], our hair wasn't damaged, but we thought it would be nice to let our hair be free of color and a curling iron for a bit! We decided we could cheat once a week [I have my bridal portraits and a few other times I have to cheat! So if you see some photos with curled hair that's why! :)]  and I'd love for you to try it with me!
It's been so weird getting ready and not curling my hair, the free time I have in the morning is a bit of a shock! haha. I'll be sharing lots of braids and styles to do without heat, and trust me I don't have perfect air dry hair! I get so mad when I read articles in magazines that say things like, "Just braid your hair before bed and wake up to Disney Princess waves." NO, COSMO, NO! If you can do that to your hair and it be perfect, you had Disney Princess hair to begin with! haha. So I'll be sharing what I have to do to be presentable in public. 😉
I love doing a side braid and fishtailing my hair out of my face, which is what I did hear running some errands last week. I slipped on these espadrilles I picked up two weeks ago and I am in love! Everyone keeps asking me if they are Valentino and I smile and tell them how much of a steal they were comparatively! I also have worn this dress 3 times in the 1 week I've had it. That's a record! The back is higher than the front which is such a change [if you are pregnant this would be AMAZING!] and I think it adds a flirty touch to a simple cotton dress. The fabric is so breathable for summer but it's still so soft [I've definitely napped in it!].
I hope you had a relaxing 4th with family and friends! Thanks for stopping by for some girl talk!