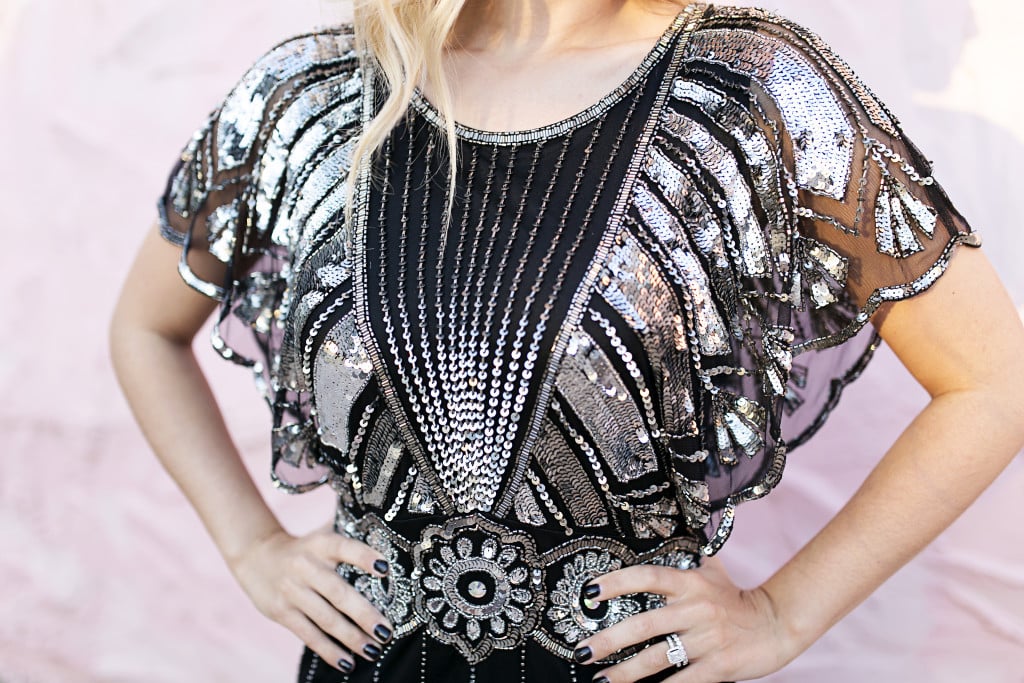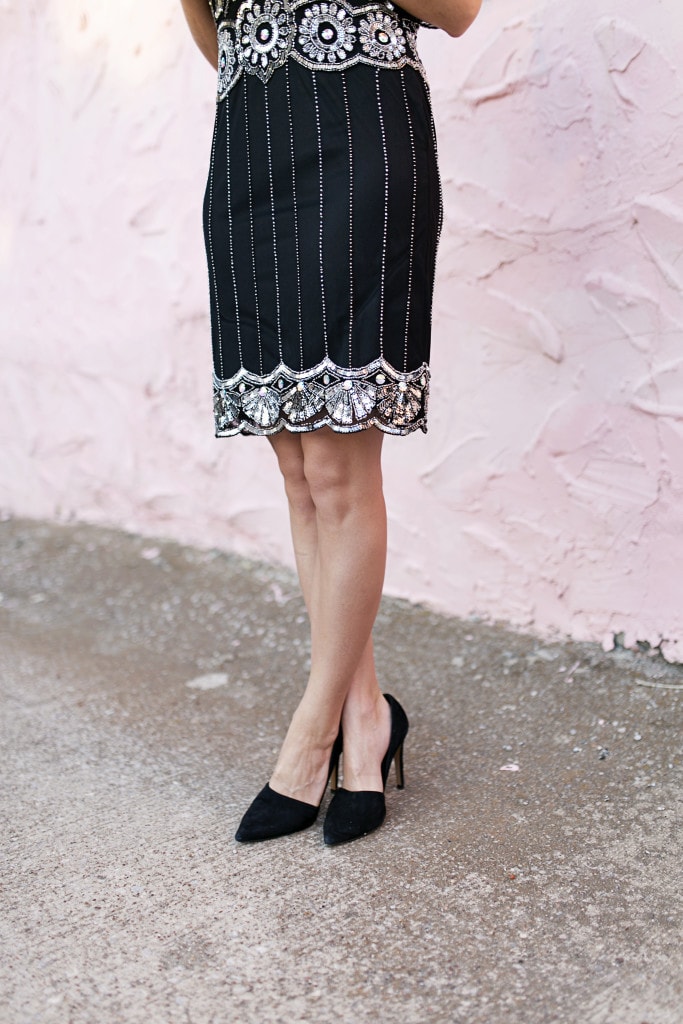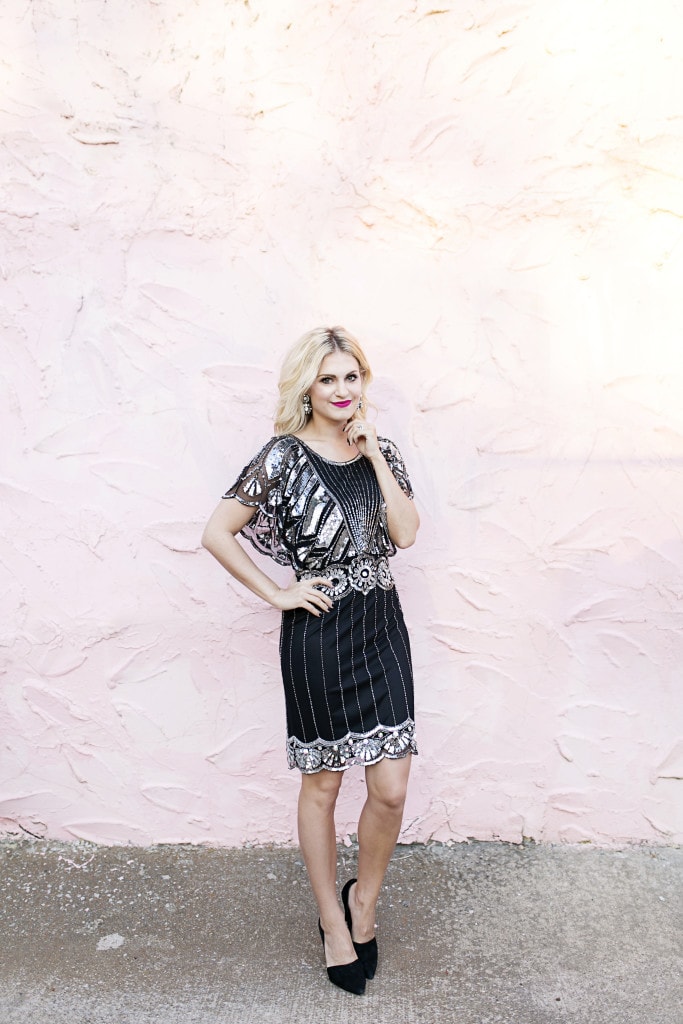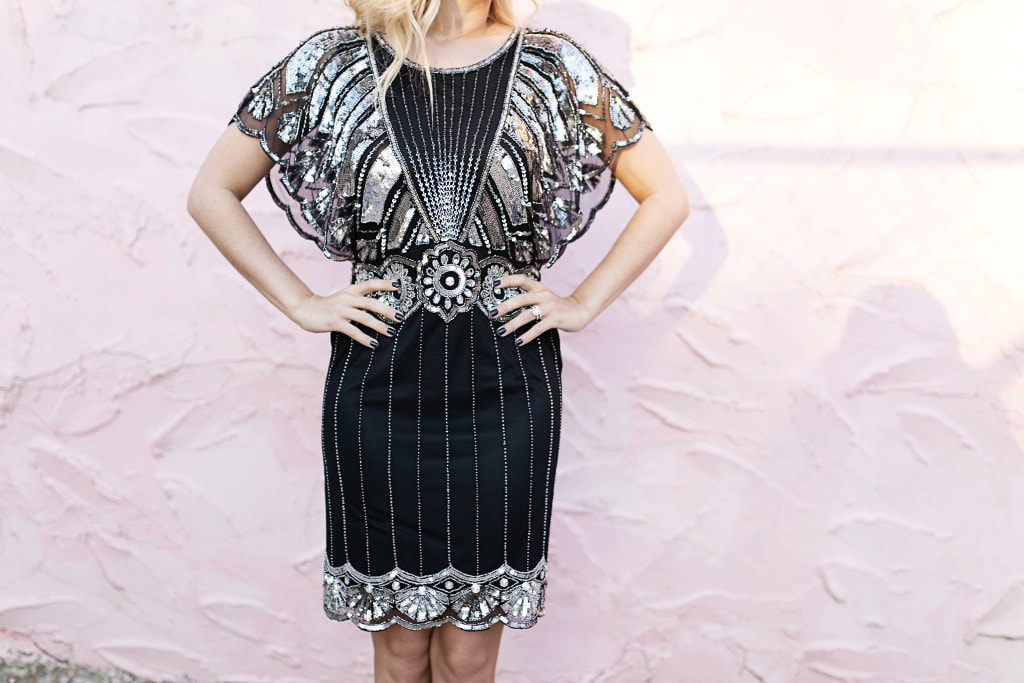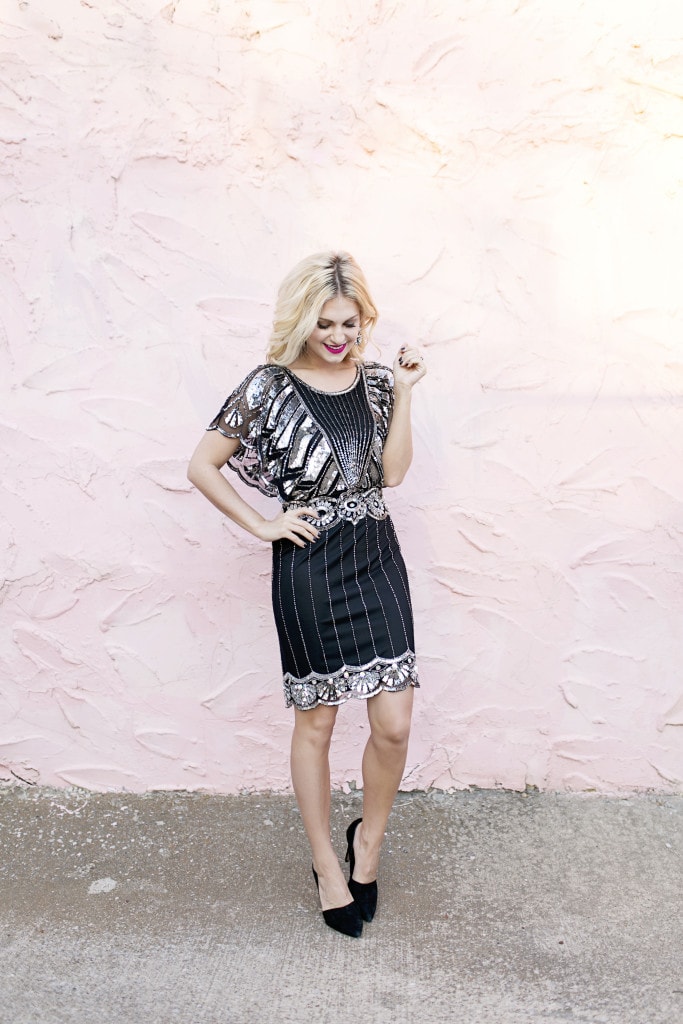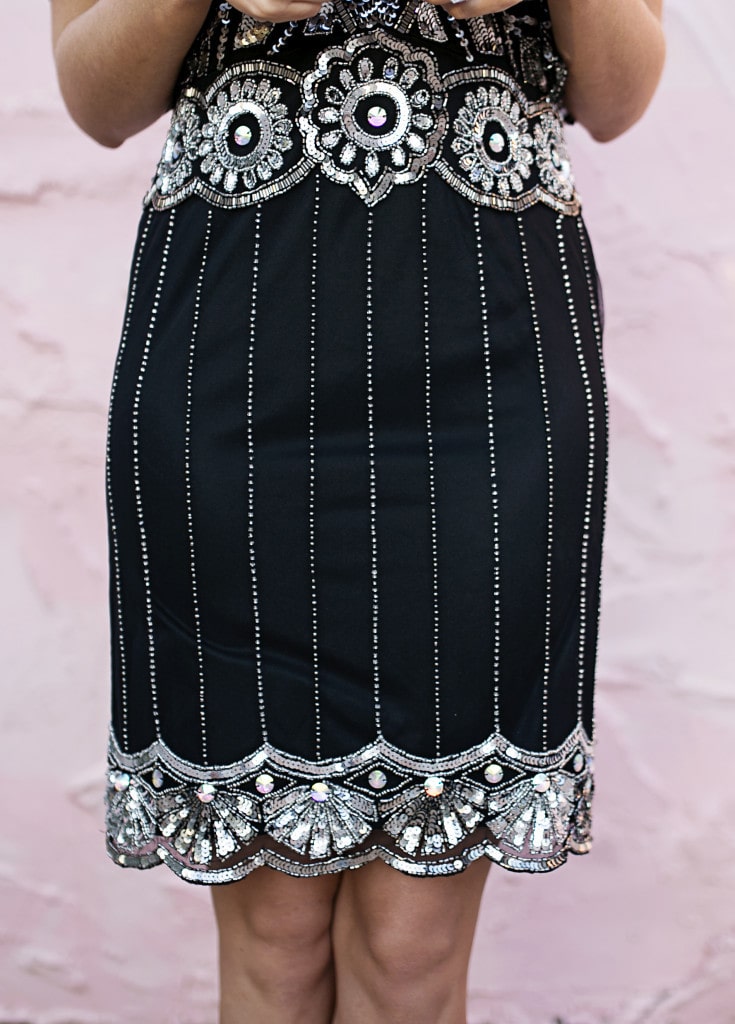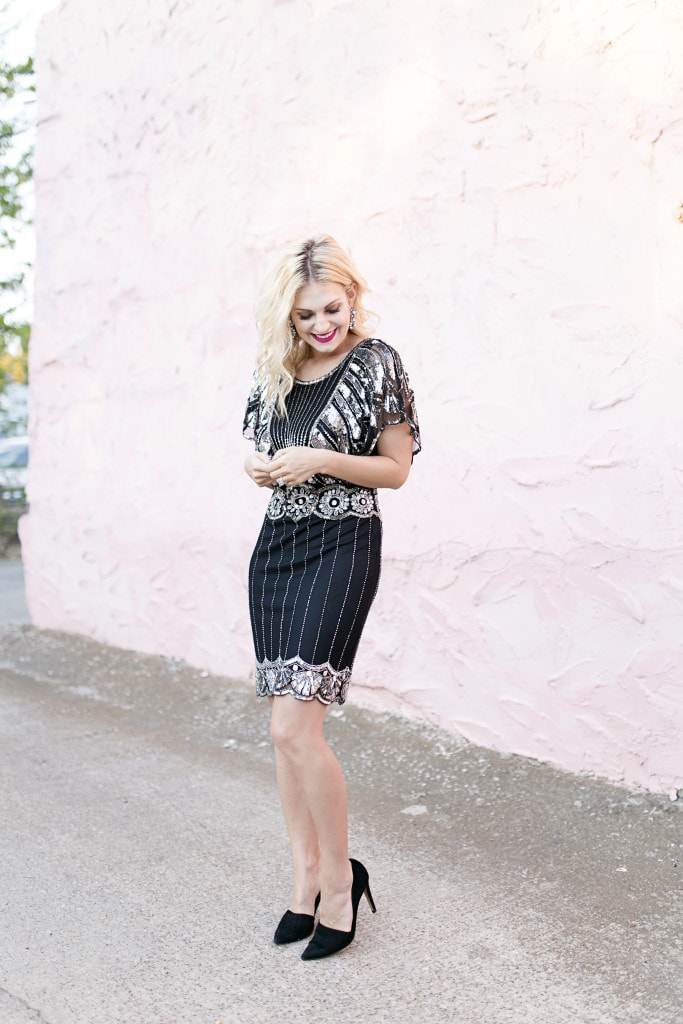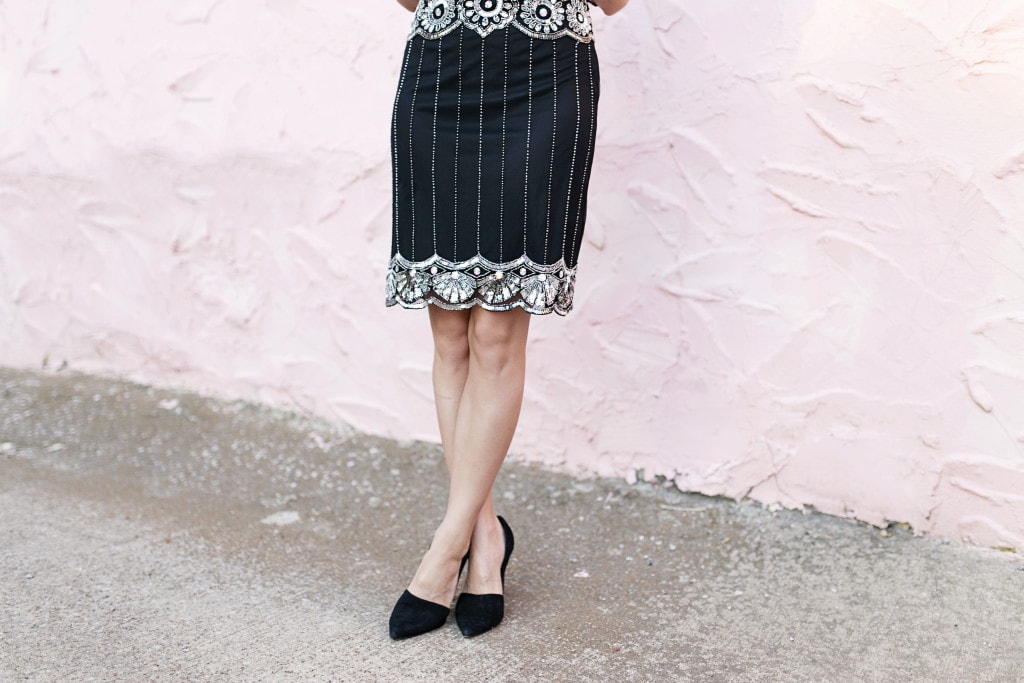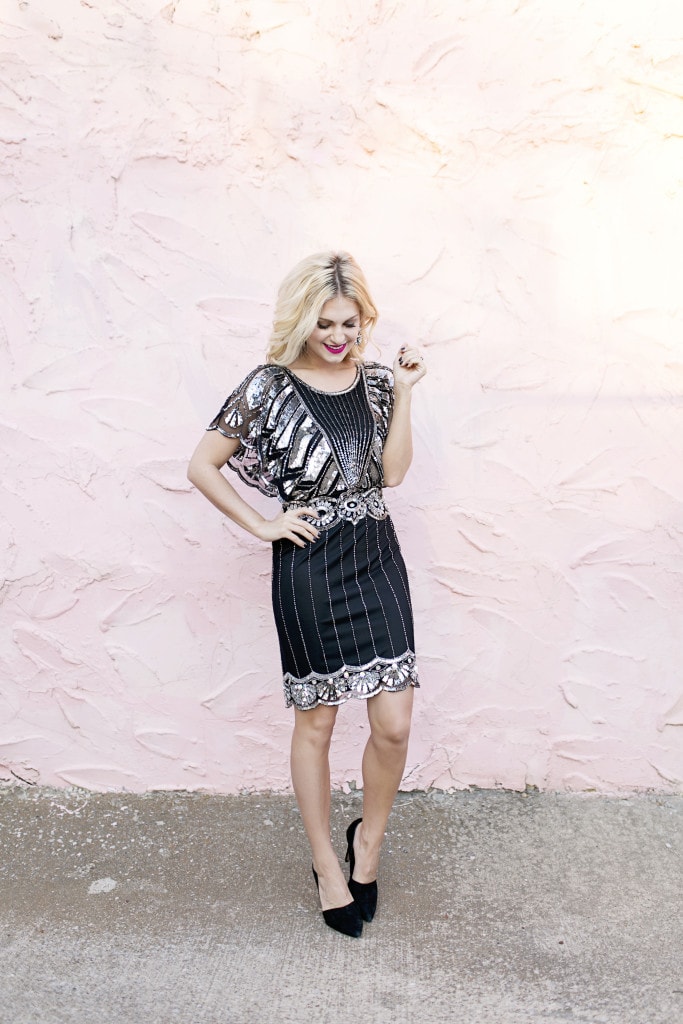 Dress: Modcloth [c/o] | Earrings: Baublebar Similar [c/o] | Shoes: Similar | Lips: Stila [shade: Bella]
Photography by: Angie Garcia
---
When I first met my husband I played hard to get.
And not the "cute" kind of hard to get. I was flat-out obnoxious.
I told him he had to take me on thirty actual dates before I would consider him my boyfriend. [I had convinced myself that thirty traditional dates was what I needed to know if we were "meant to date." But after the first date I told him we were getting married so he might as well plan our next date. So I was more like 30 shades of crazy.]
So although I started dating him in May, he wasn't my boyfriend until October. He kept a list and wrote out what each one was so he could "count down." It was so cute and what I love most about this month is that we officially started dating in Chicago.
He had to be in Chicago for work that month and he told me he would fly me up there to see him. I thought it was a little strange because he was coming home in a few days anyways, but this girl never turns down a trip to a city known for pizza, so naturally, I packed my bags.
Apparently that Saturday would have been 30 dates but I had completely forgotten. We went to dinner and somehow ended up walking along on the Michigan Avenue Bridge after. He pulled out his list and told me how that marked number 30 and asked if I would be his girlfriend. It was one of my favorite moments and something I will never forget.
That night I was wearing a little black dress with beading on it and when I got back, I took it where all special pieces go to die: the dry cleaners. Ever since then I've been on the hunt for something similar.
I found this dress from Modcloth which reminded me of that dress I wore that night in Chicago with him! I was actually on the Modcloth site because I needed some cozy sweaters [so many of mine were damaged during my move/stolen by my sister] and cardigans. But I ended up being blown away by their dresses. Typically if I want a dress for a baby shower I have to go to a different site than I would get a dress for a wedding at. However, their variety is amazing [this would be perfect for bridesmaid dresses!] and I got this beaded LBD to replace the old and start new memories with!
Although clothing can be frivolous, I love how certain pieces coincide with our memories and take us back to the place we were when we wear them. That's how I imagine our wardrobes will be when we are older. Not closets full of "stuff" bur rather, closets filled with weddings, job interviews, trips and kisses on the Michigan Avenue Bridge. 😉

This post was brought to you by Modcloth! All opinions are my own.