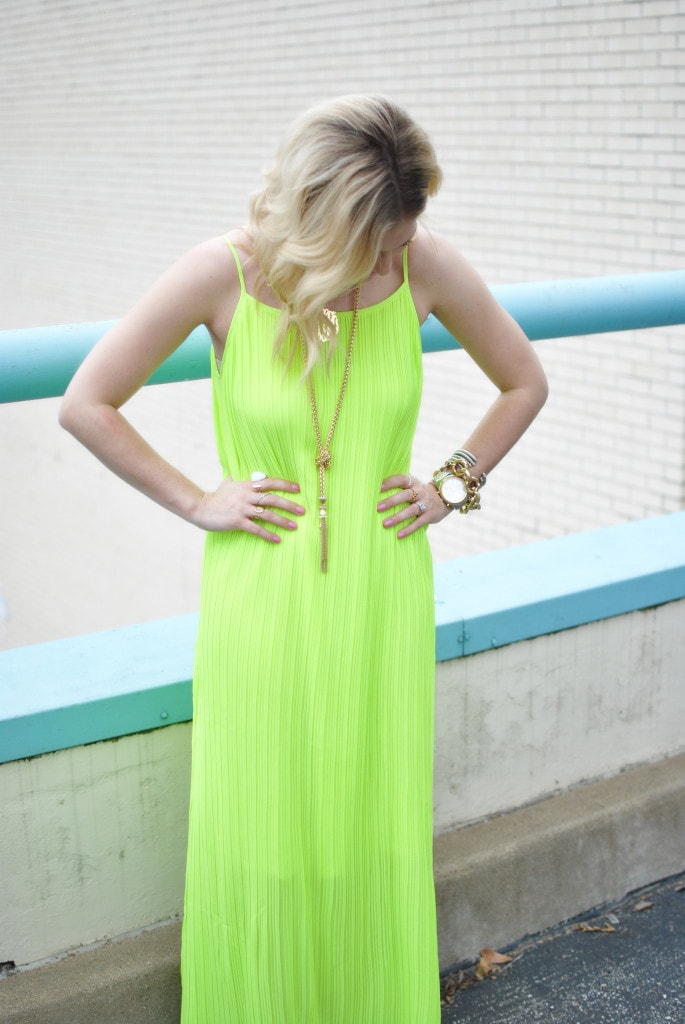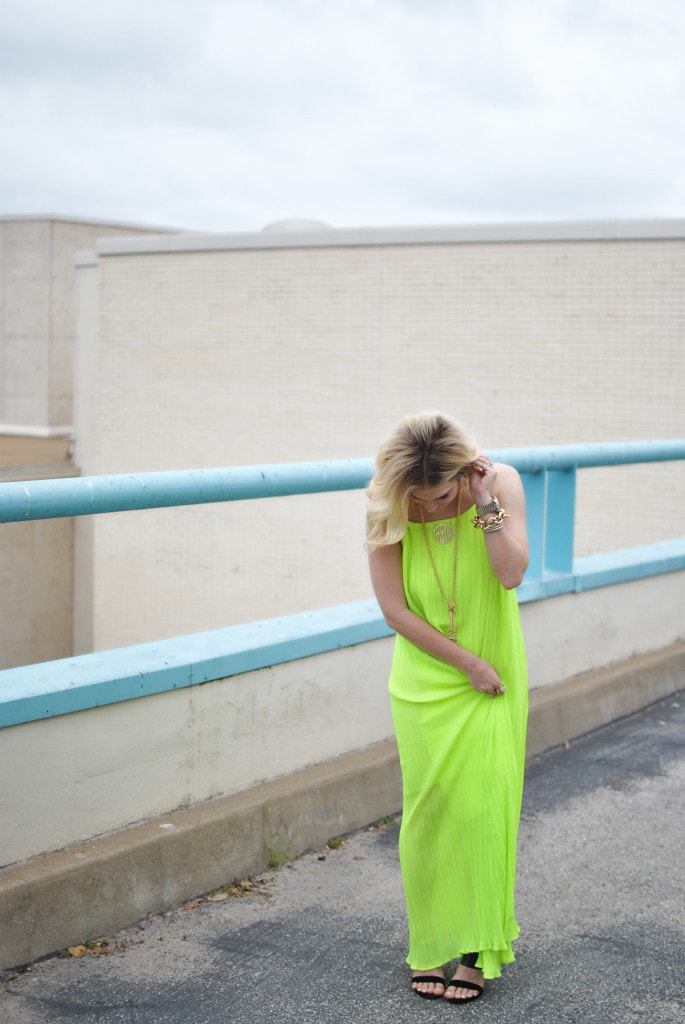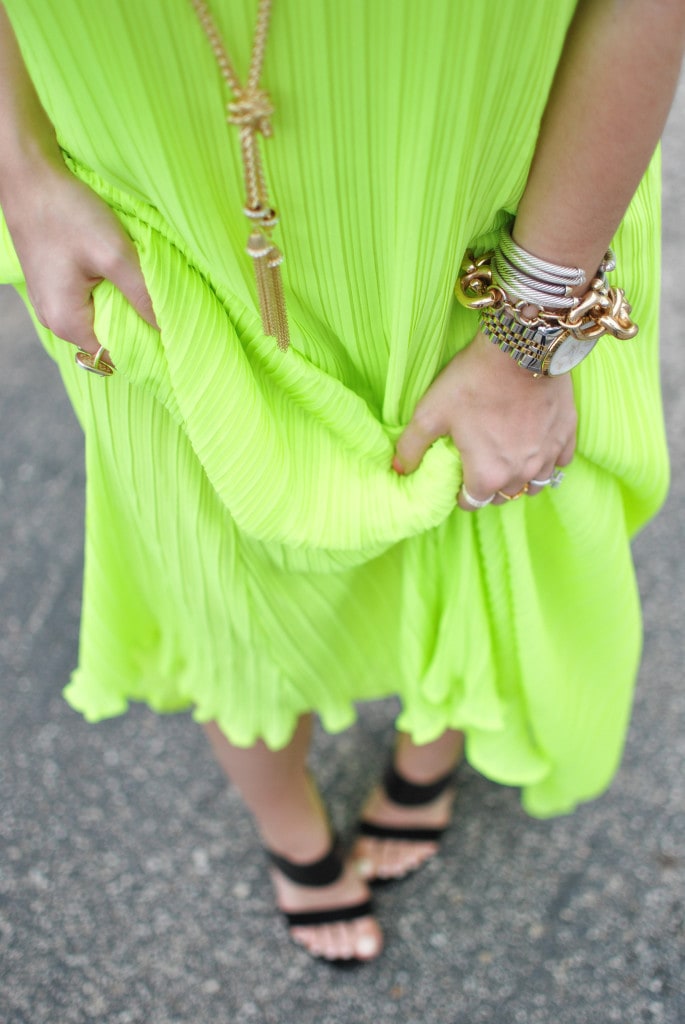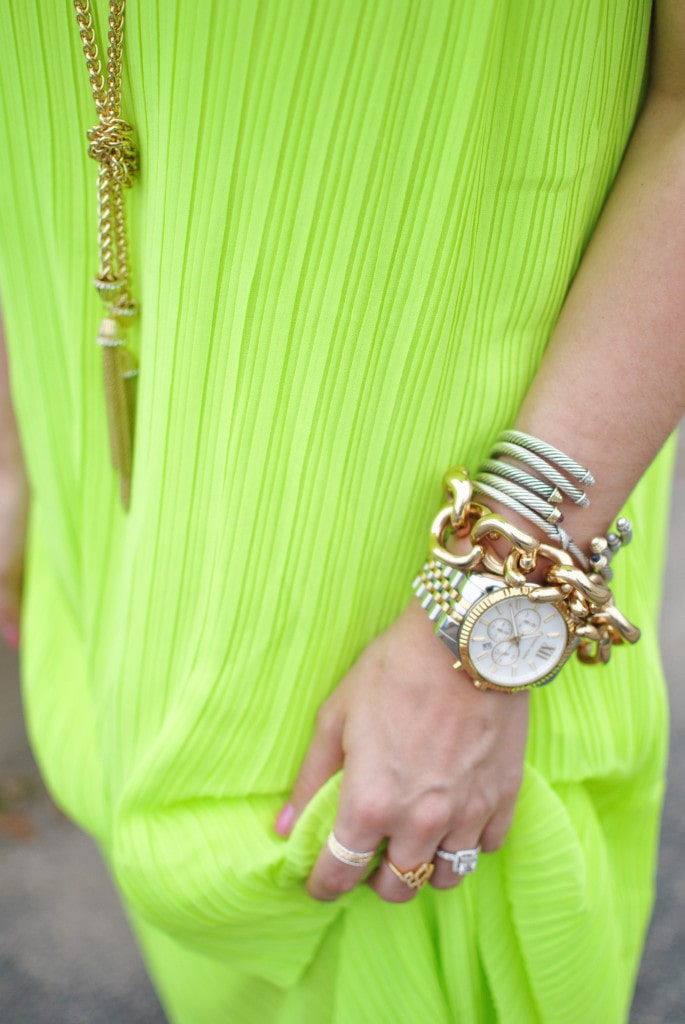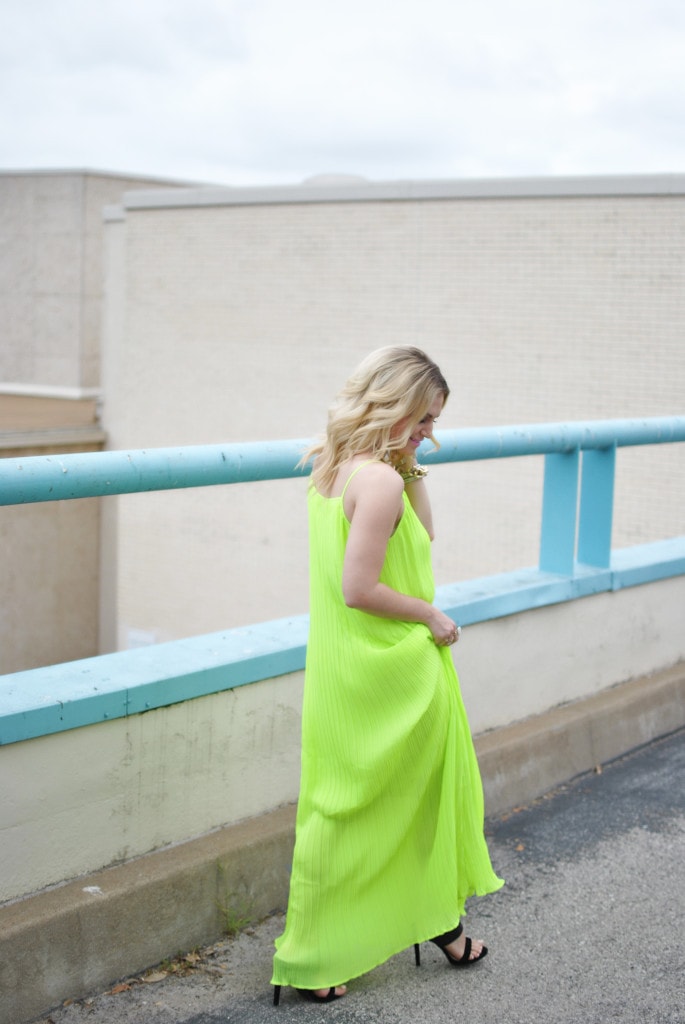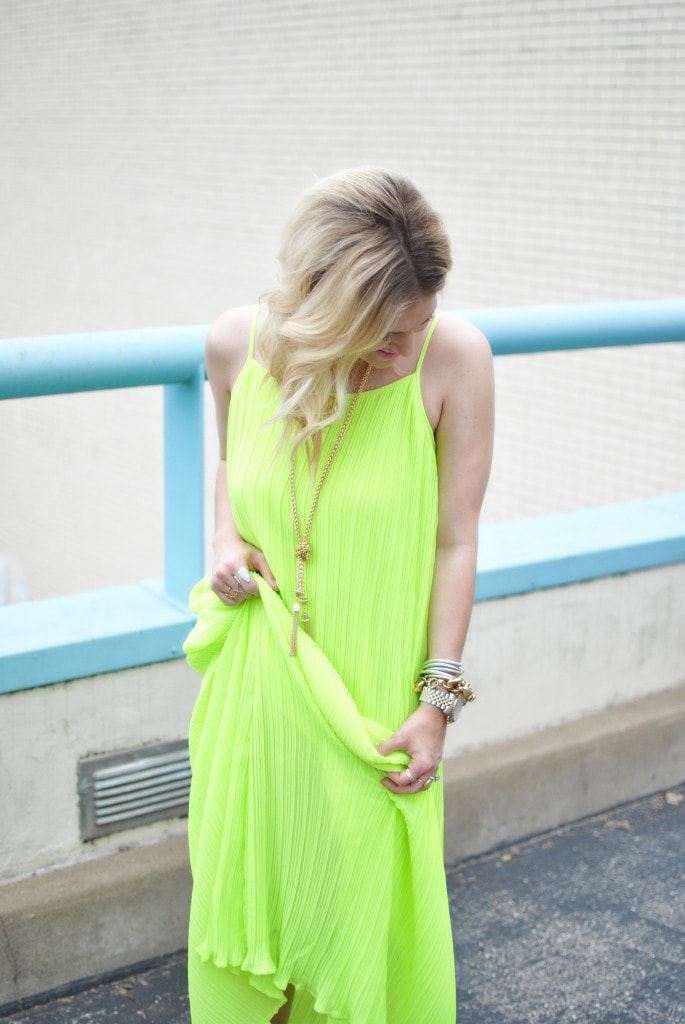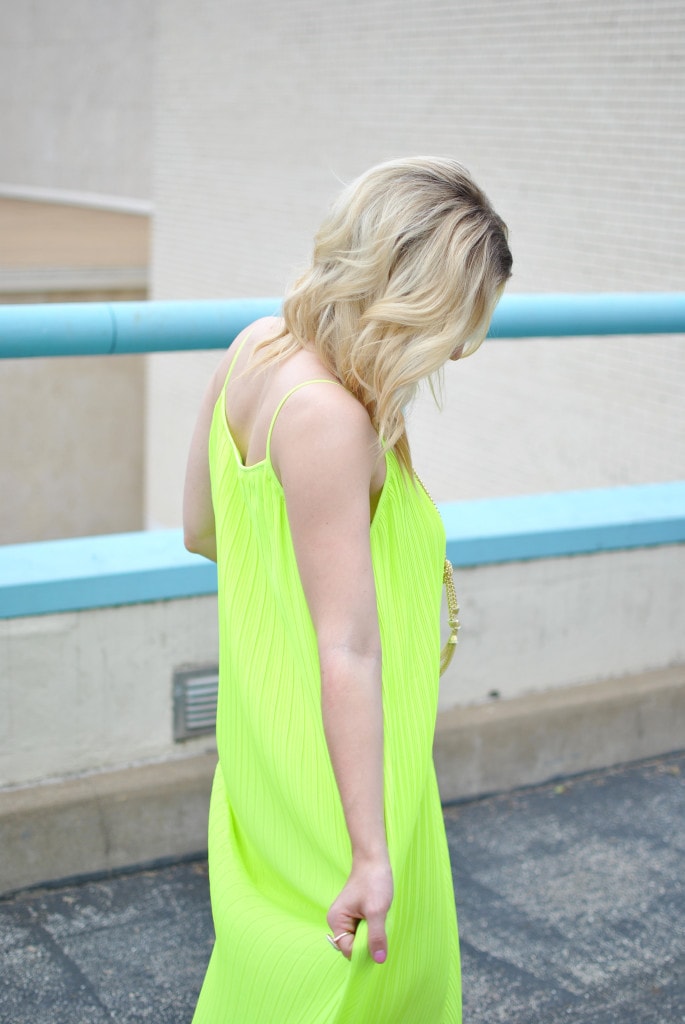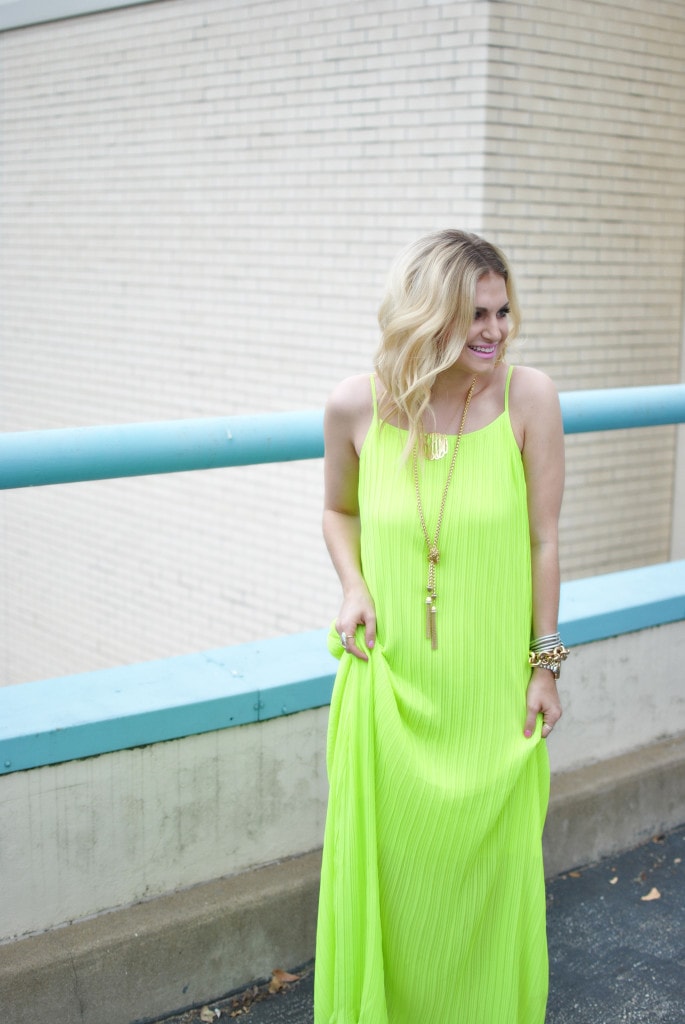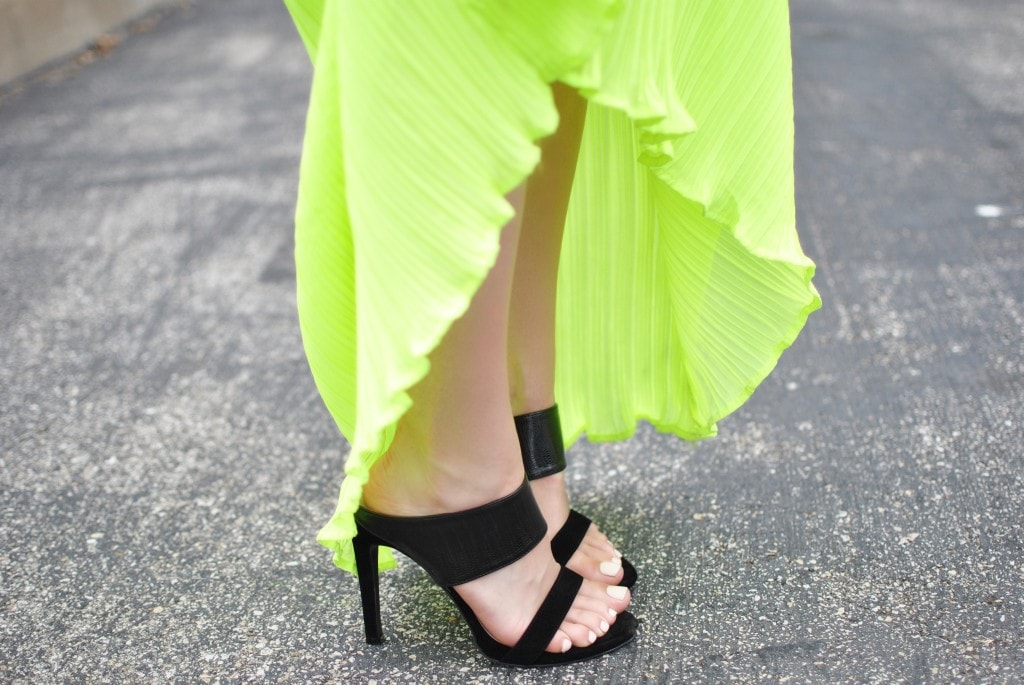 Dress: [c/o] Choies | Shoes: [c/o] Maude Boutique, Similar, Similar | Necklace: Similar | Monogram Necklace: Identical | Watch: Nordstrom | Bracelets: [c/o] Accessory Concierge, Similar, David Yurman | Rings: [c/o] Kendra Scott, Nordstrom, Baublebar
Maxi dresses are the boyfriend your mom doesn't want you to date. Your drawn to them [comfort, easy to look like you actually tried this morning] and yet, sometimes typically mother knows best.
The problem with maxi dresses is that they aren't built to be flattering. It's essentially a long tent of fabric. Each time I wear one my mother goes on a long rant about how she paid for 16 years of dance classes and she didn't intend on me wearing a tent to thank her. If you are really tall you get the high water effect, if you are really toned it just clings to you like spray paint and if you're like me you just look like you're swimming in it and need to call the lifeguard for help.
How do we prove mom wrong? 2 ways: with a sheer maxi [one that features the slip underneath] and a bright color.
A sheer maxi gives the illusion that no one really knows what size you are. You can be 2 days post partum or 2 days post fitness competition and it's forgiving on all. The slip underneath [which you can't see in the photos] is shorter than the rest of the dress so in person people are seeing your legs, which always lengthens you! I picked this dress because it was chartreuse and chartreuse can do no wrong in my book, ever. Anything bright and yellow with a hint of lime is something that has to be added to my closet. This one? Also only under $20. Maybe mom isn't always right! jk. [Mom, if you are reading this you are always 100% without a doubt correct.]
Do you have any fun plans this week? My week is pretty wedding focused! My Nana is in town to help with bridal appointments and on Friday we have my hair/makeup trial as well as a bridal shower this weekend! I'm definitely going with the Kate Middleton approach for my wedding makeup/hair. I just want to look like myself. Just a tanner, blonder, brighter, glow-ier version of myself! haha. But I definitely won't be walking down the aisle with an insane undo and red lipstick. Brides, any tips/tricks or things you regretted/loved that you did with your hair and makeup?!
Follow along on instagram so you can help me make these decisions! haha I need it!