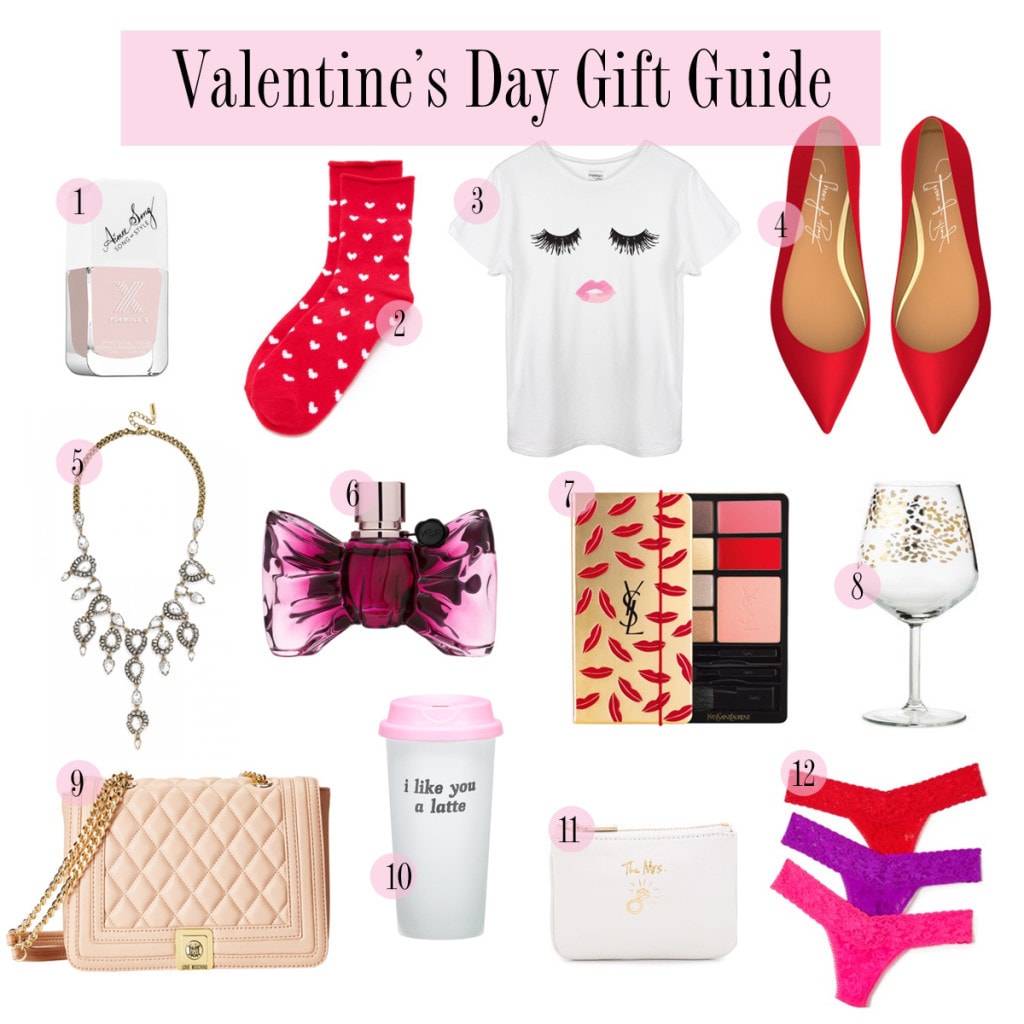 1 | 2 | 3 | 4 | 5 | 6 | 7 | 8 | 9 | 10 | 11 | 12
---
Alright girlfriends, be prepared to get spoiled February 14th. I have had husbands and boyfriends e-mailing me the past two weeks like crazy asking what to get their ladies! So I decided that now is the perfect time to make a Valentine's Day gift guide!
Valentine's Day and Easter are my two favorite holidays. Growing up, my mom always made February 14th really special and not necessarily about "romantic love." She made us baskets filled with our favorite treats: cookies, lip balm, bracelets, glitter body wash from Bath and Body Works. Naturally. And she'd take us out of school early to go on a little date night with my sister and I. My mom always made it a point to express how much she loved us and how we needed to use that love to care for others because not everyone else received it in life.
This made such an impact that it has stuck with me to this day. As I was booking my tickets for fashion week this spring I looked at Paul and said, "I'm going to skip." I decided that fashion week happens twice a year, every single year. I had so much fun when I went last year, but my first Valentine's Day as a married lady only happens once! Material items and fashion shows come and go, but moments with people don't. How cheesy am I?! [If the fact I haven't missed a single season of The Bachelor wasn't already a dead giveaway.]
So as you can see, I'm a sucker for Hallmark holidays and a date night with my husband! And now I have to ask, do you like or loathe Valentine's Day?!