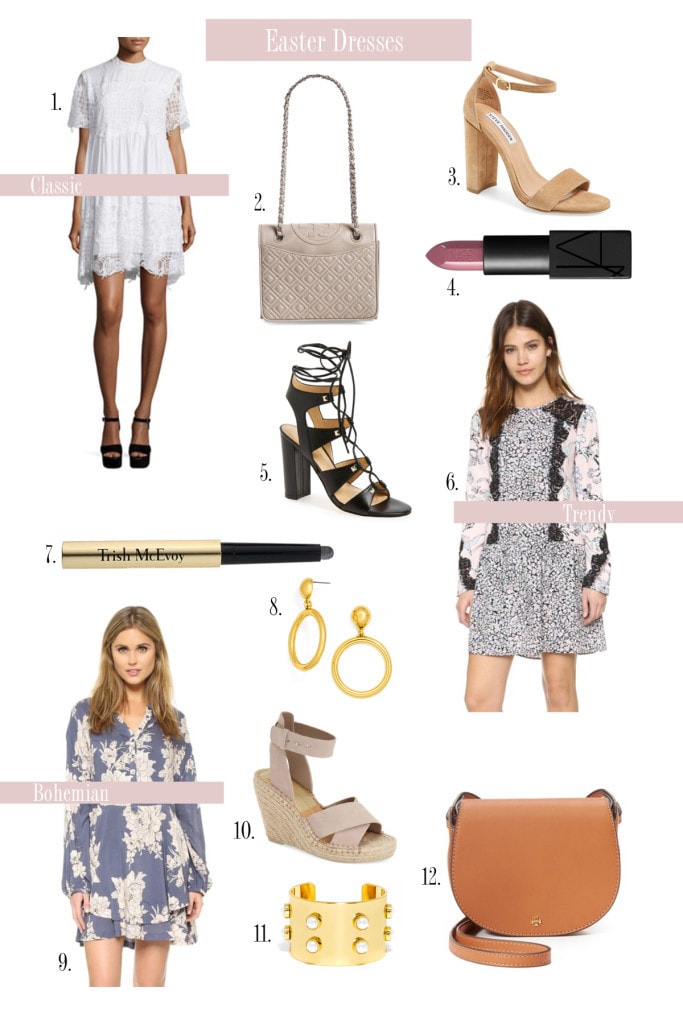 ---
Easter is my absolute favorite holiday! It's no secret, I'm a Christian and Easter weekend is a holiday filled with so many emotions- from Good Friday to the excitement of Easter morning. I also love Easter because I think it is a holiday void of distraction.
So many holidays can seem filled with to-do lists and exhausting preparation. I love Easter because I think we truly get to enjoy family and what the holiday means to us, without worrying if our 15th side dish is burnt.
I still stay at my parents' house the night before and my mom hides Easter baskets for all of us-Paul included. haha! We have to go find them and then she has cinnamon rolls waiting for us. We head to church as a family and then a big lunch with our cousins.
I think little traditions like Easter dresses and Easter baskets make the holiday exciting, but it still doesn't take away from the meaning. My sister and I still love to coordinate! I love white dresses and she loves pastels, so we will play off of that. My mom always wears pink and those colors blend together so easily! I wanted to pull different looks that are easy to coordinate with family [light blues and whites] for any different style from classic to bohemian.
Do you have any Easter traditions you and your family follow?! I'd love to hear!