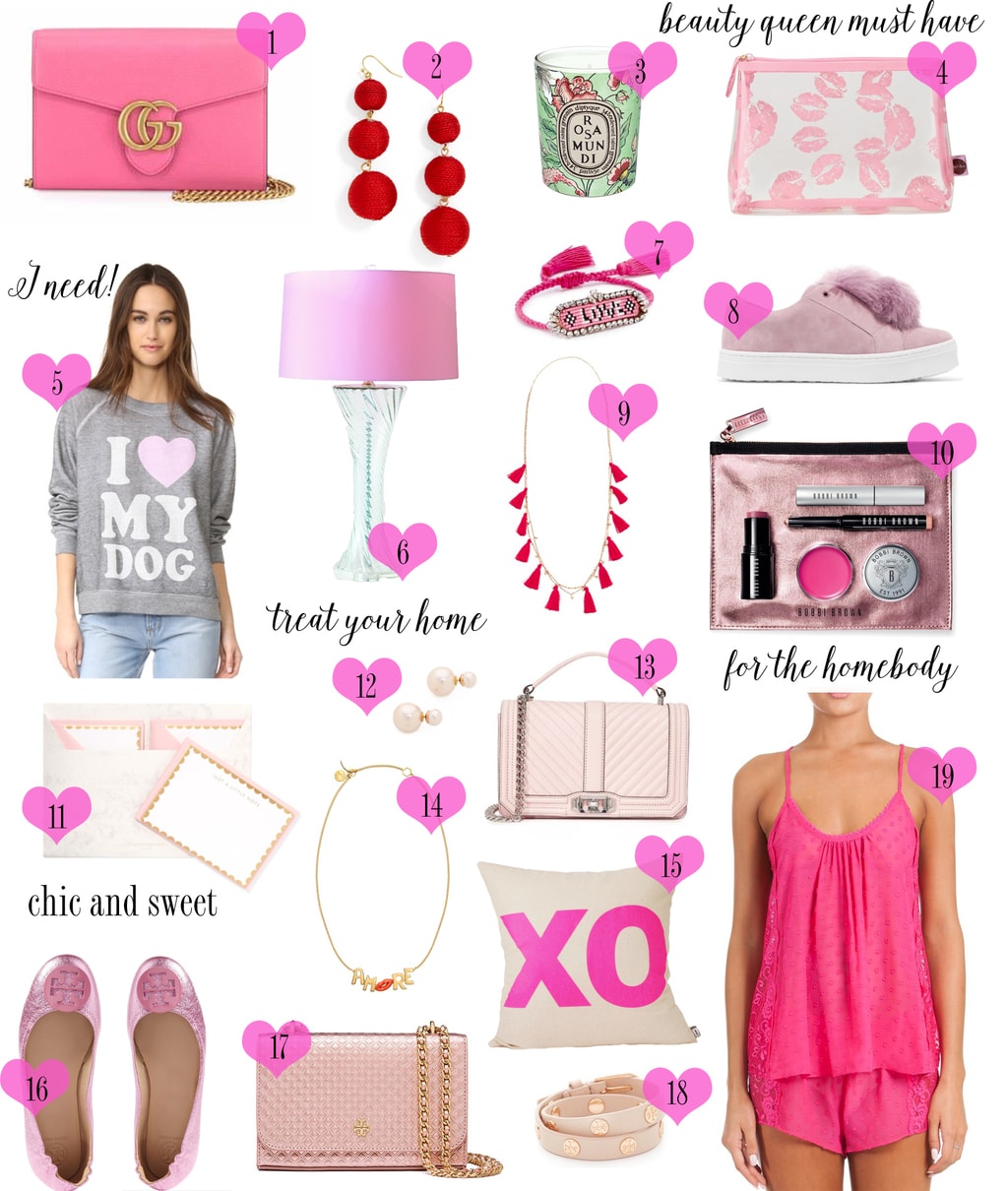 1 | 2 | 3 | 4 | 5 | 6 | 7 | 8 | 9 | 10 | 11 | 12 | 13 | 14 | 15 | 16 | 17 | 18 | 19
---
 I'm sure it's no surprise to you that I am all about Valentine's Day! Being a girly girl that loves anything pink and feminine means this holiday is right up my alley. Growing up my mom made us Valentine's Day baskets [and she still does!] and would fill them with cookies, little pink and red goodies and candies. I definitely will carry on that tradition with my little one because I always looked forward to it. She'd put it at our kitchen table while we ate cinnamon rolls before school and my sister and I would go through our baskets seeing what she found for us. Then I'd shove as many Swedish Fish in my Hello Kitty backpack as I possibly could so I could eat them during lunch. haha!
Even if you aren't in a relationship, I think this holiday is fun to just celebrate love in life in general! Love yourself and splurge on this bag. Love your mom and treat her to beautiful stationary. Love your couch and treat it to a sassy pillow! 😉 I honestly just associate Valentine's Day with those sugar-filled baskets my mom made my sister and I, so I really don't think it has to be the Hallmark holiday everyone labels it as.
I'd love to know what you prefer to do on Valentine's Day as well! My girlfriends and I have a "Galentines" dinner every year at our friend Lindsey's house, however this year I'll have to skip out of course! It's usually the weekend before Valentine's Day. Paul and I have celebrated every which way from fancy dinners to meals at home. Last year I was doing Whole 30 so the poor guy had to eat some dairy-free, grain-free, bland concoction I had thrown together. But he was such a good sport about it and we laughed that we would always remember the Valentine's Day I was on Whole 30!
If you have a special someone, I'll include some gift options for guys below as well!