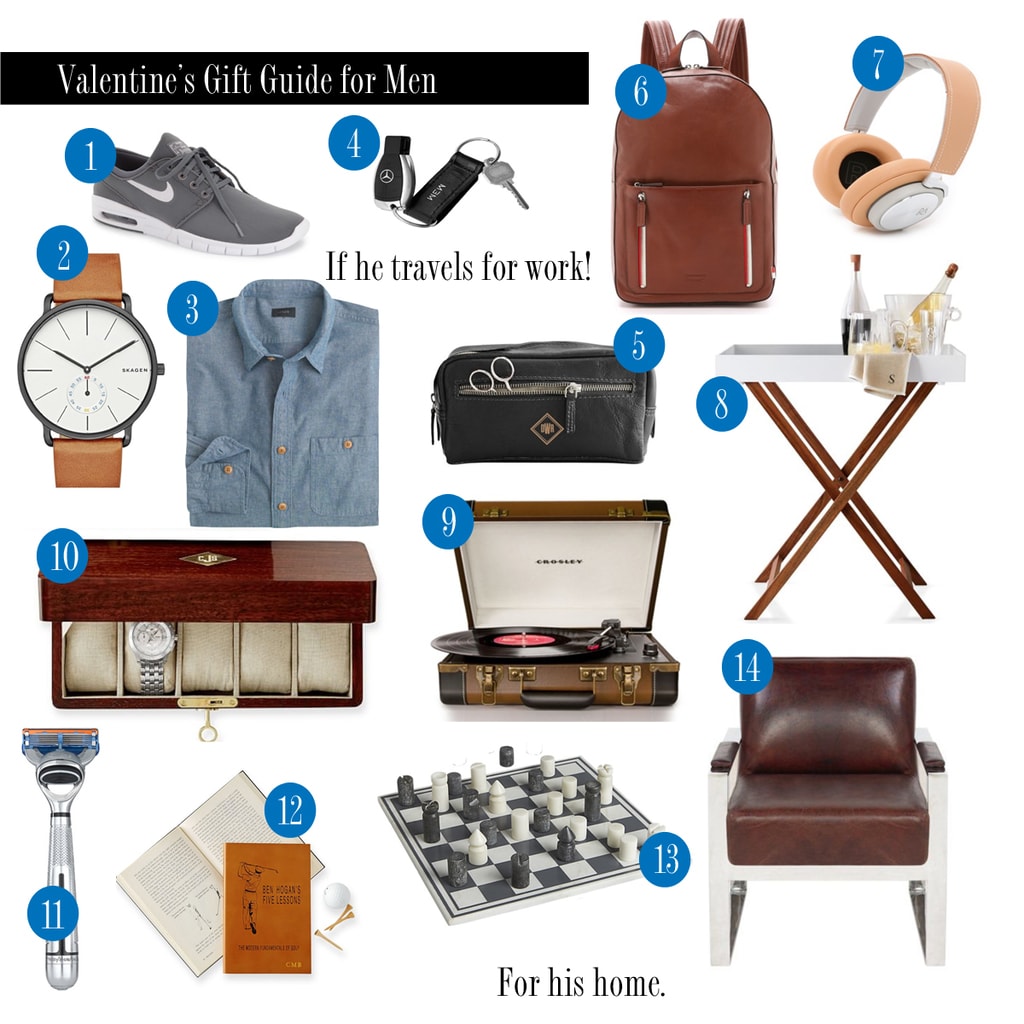 1 | 2 | 3 | 4 | 5 | 6 | 7 | 8 | 9 | 10 | 11 | 12 | 13 | 14
---
My two favorite holidays are Valentine's Day and Easter. So I just need to go ahead and warn you there will be lots of Valentine's posts on the blog! I've got what to wear on a date, what to make for a romantic dinner and what to get a gal pal if you are single celebrating each other coming up! You can never be too prepared, right?! 😉
I got so many requests after I did a Valentine's Day guide for the ladies to do one for men! I'm torn between a few of these gifts for Paul, but what I found marrying Paul is that men really appreciate updated items! They aren't dying for a new item per say, like we are when Sephora launches new highlighters! But they do appreciate luxury in daily items they utilize.
Paul either wants an experience gift [like tickets to a sporting event!] or something he wouldn't typically spend money on, but needs. I got him this razor for Christmas and he seriously says thank you for it every time we are getting ready. A well-made toiletry kit or even a watch box says, "Hey, I noticed you could use this and you really deserve it."
I also threw in a few home decor items just in case you see yourself married to him living together in the future! 😉 A nice arm chair, bar tray, chess set, or one of these bobcat mounts can easily blend with your decor in the future.
I hope you're having a fun weekend! Have you picked a gift for your guy for Valentine's Day?!