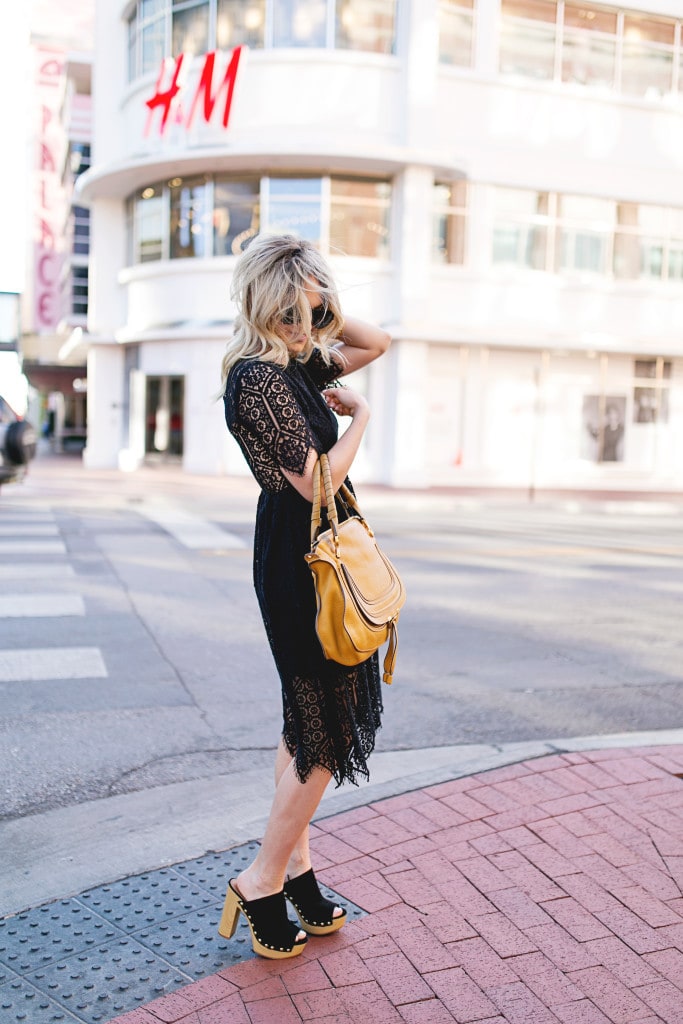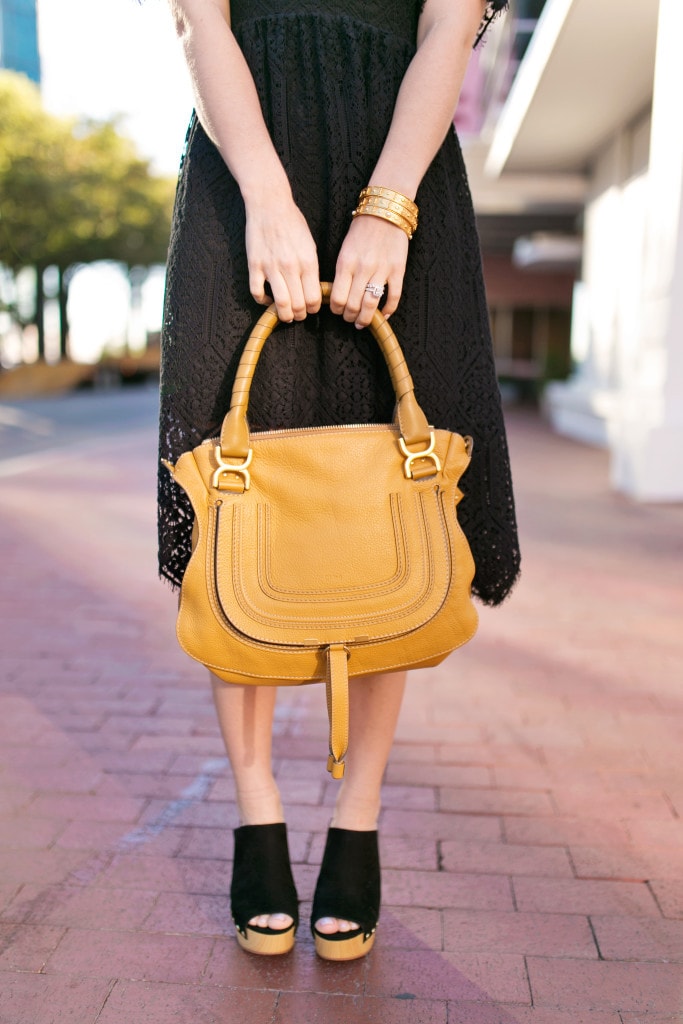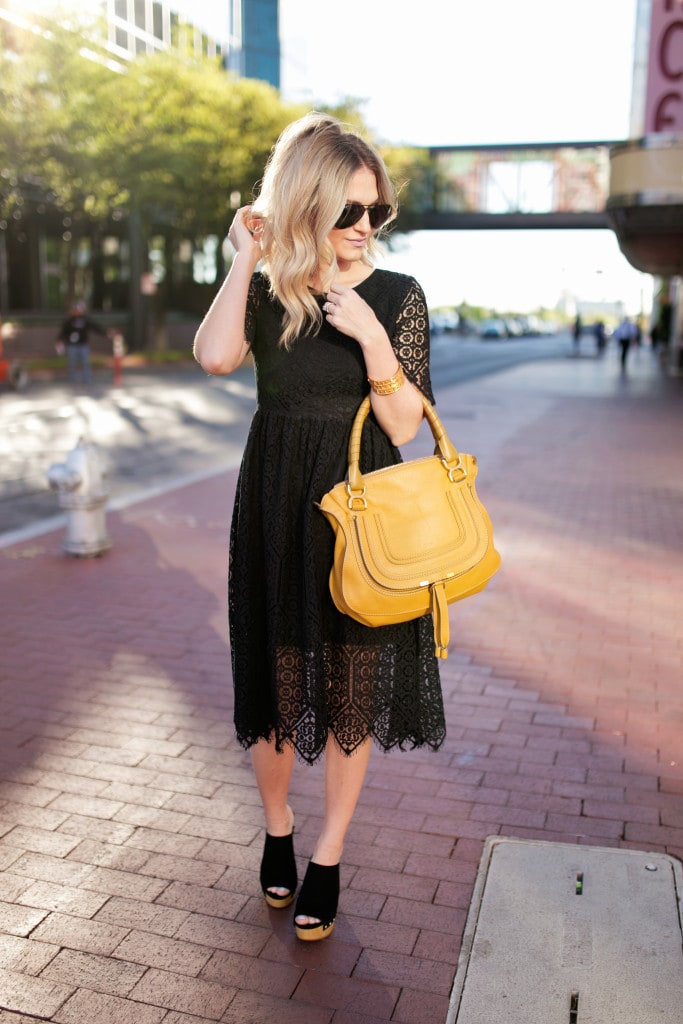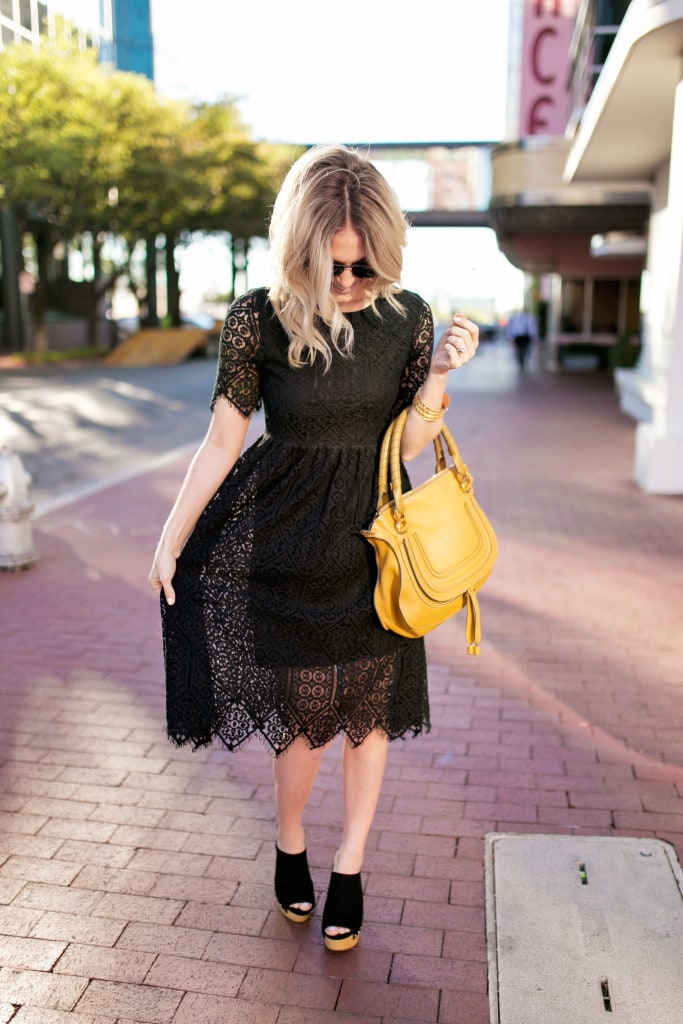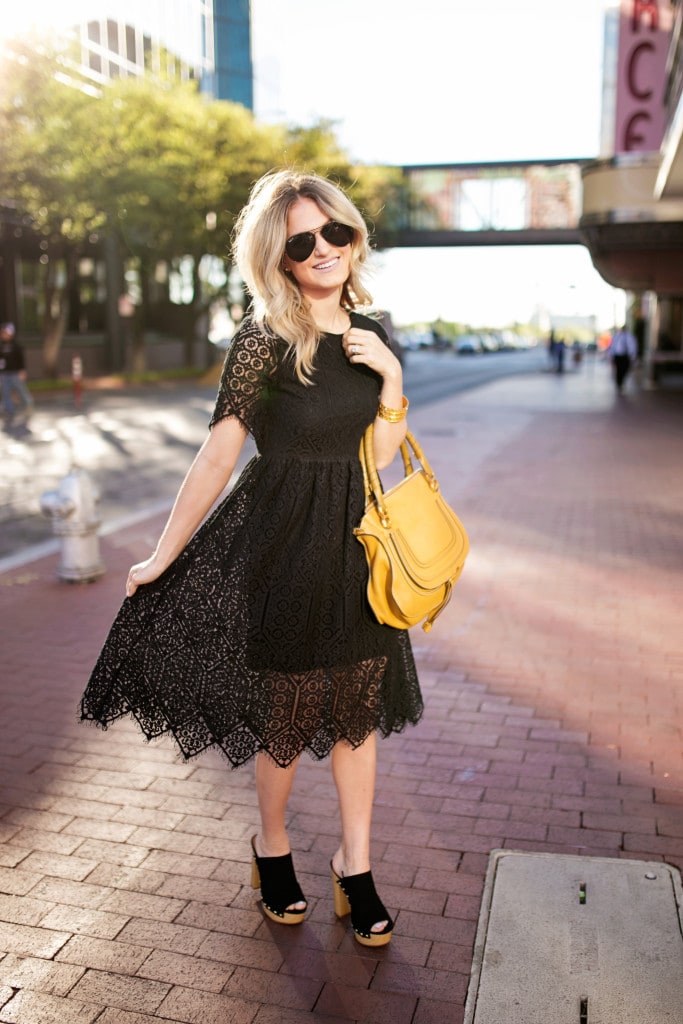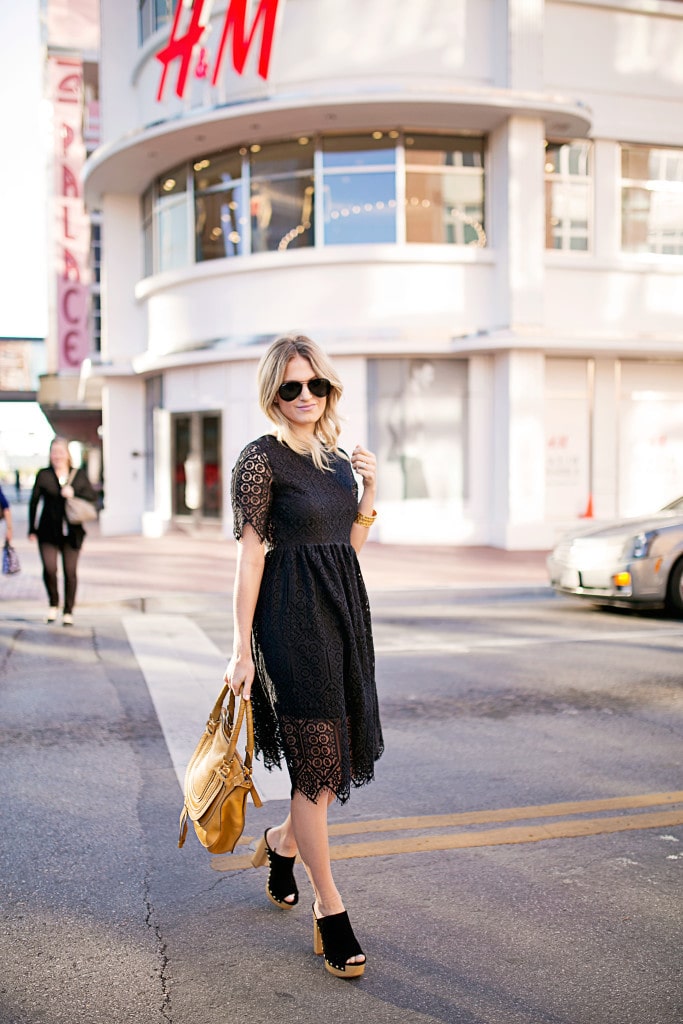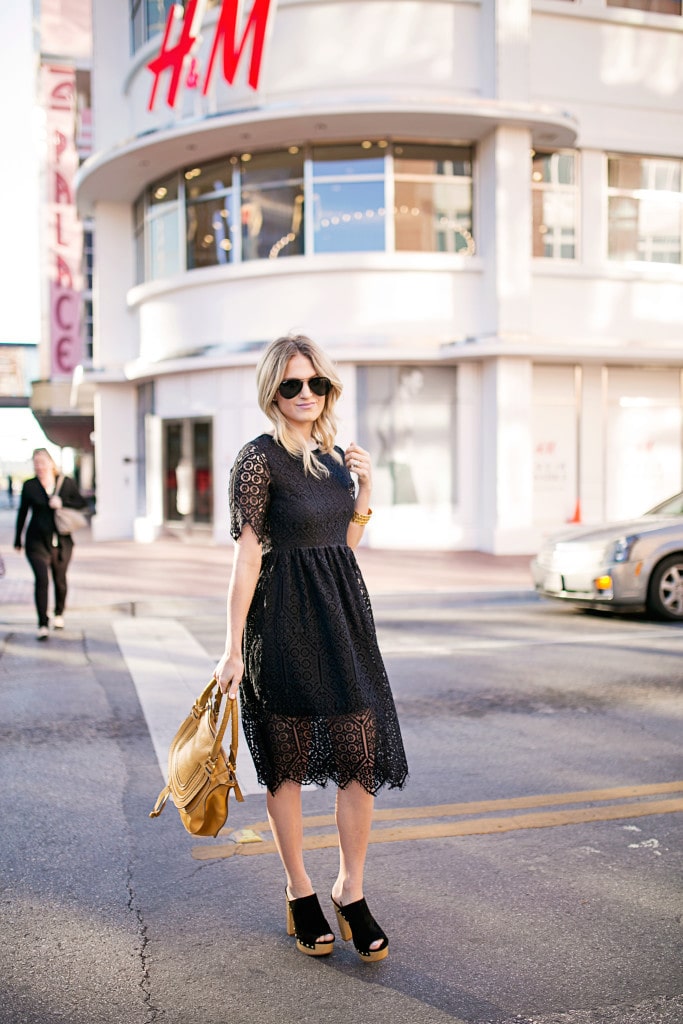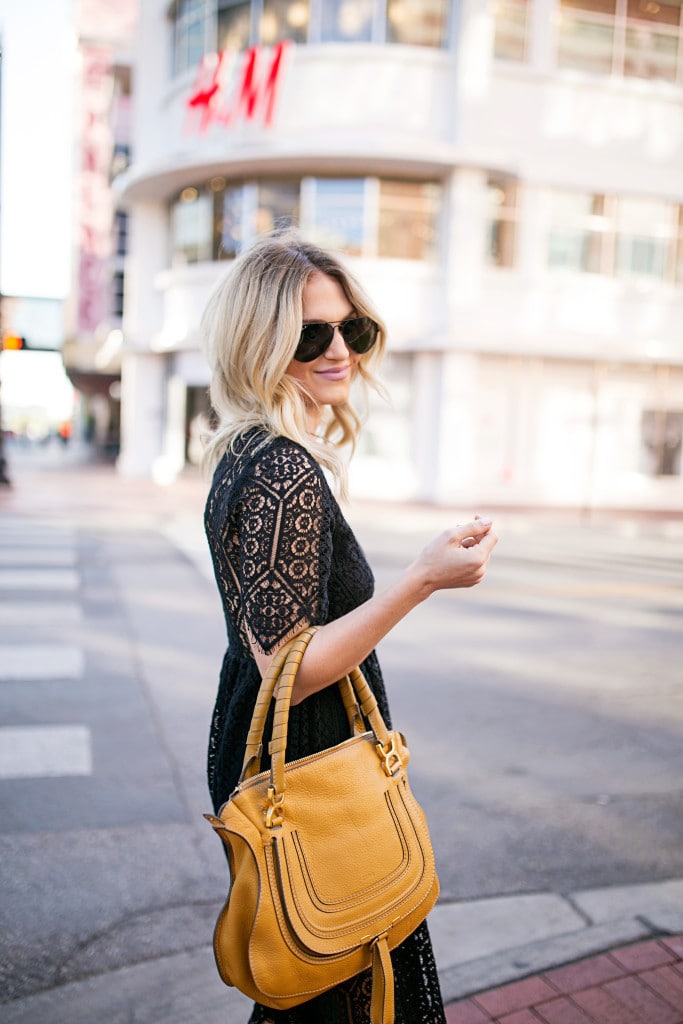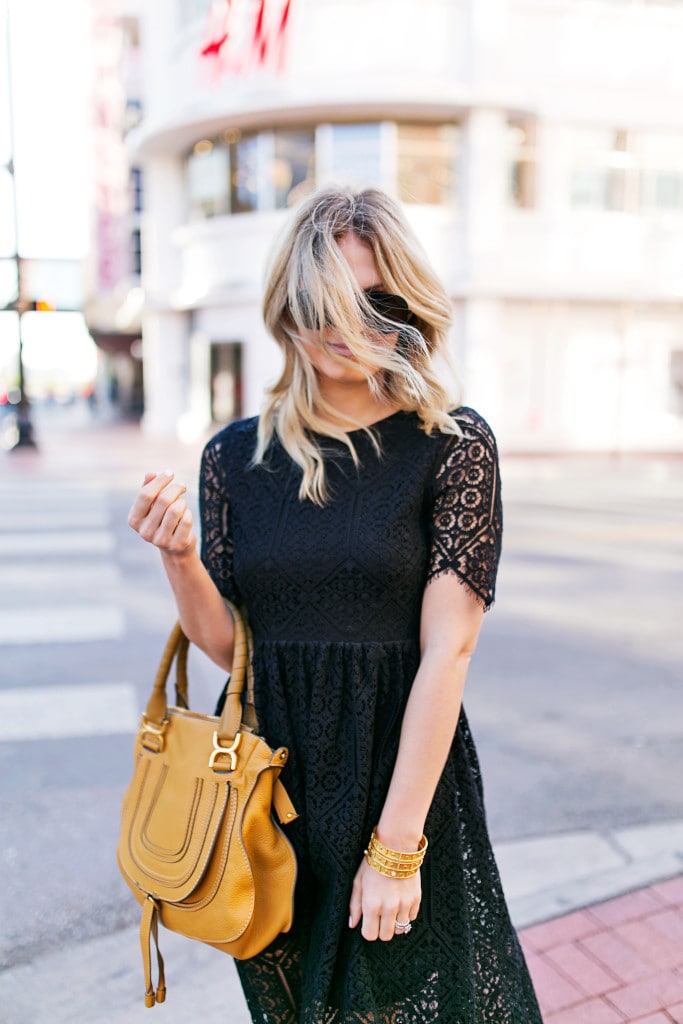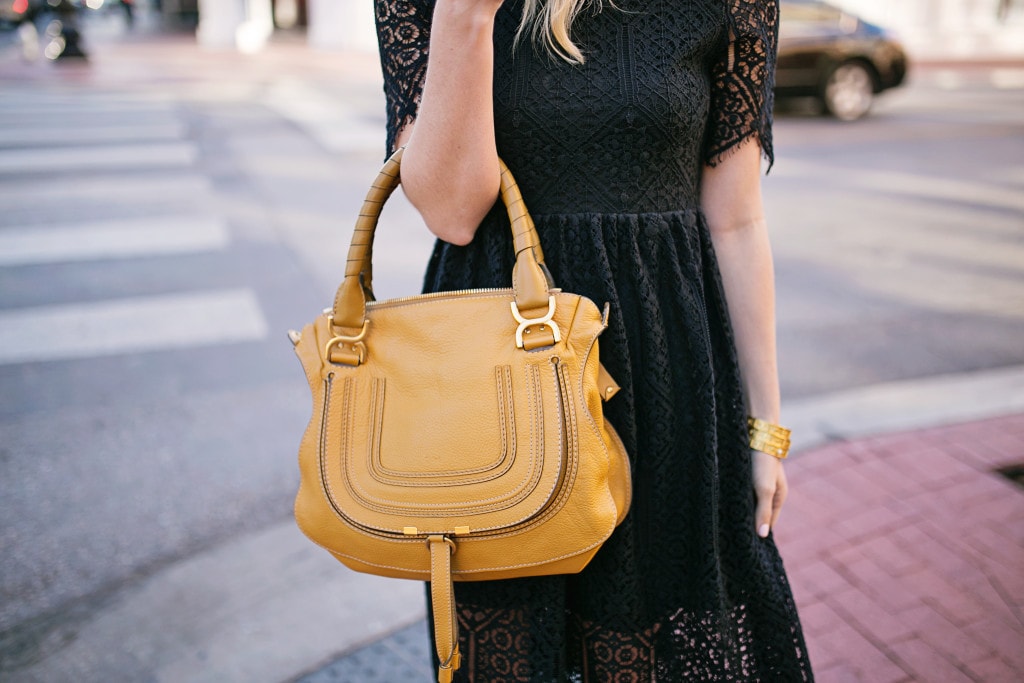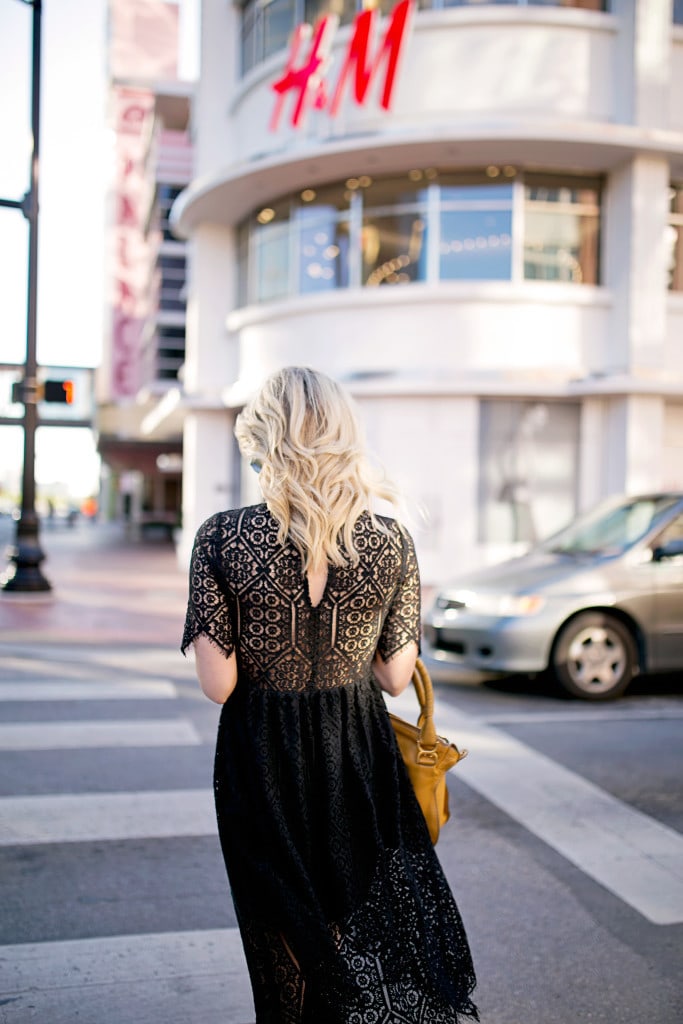 Dress: H&M [true to size!] | Shoes: H&M | Bag: Chloe | Bracelets: Julie Vos [c/o] | Lipstick: Requiem
Photography by: Angie Garcia
---
Y'all know I'm a Fort Worth girl born & raised. I had a little stint in Dallas post grad, but then I got myself back to my stomping grounds! There's so many reasons I'm proud of the city I'm from and live in, but one huge bragging right I think Fort Worth truly owns is their downtown area.
Downtown Fort Worth is where people work, play, eat and shop. Although I only lived in Dallas for a few years and I haven't lived in many other places, I have to say I've found that isn't always the case in other spots. Some downtown areas are specific to work, but you wouldn't necessarily go on a date night there or vice versa! I seriously love this about my city.
But enough about my love for my roots, let's talk about what to do there. Sundance Square is a huge area I always recommend with lots of restaurants, water gardens, art galleries, live music, etc. And what does Fort Worth add to a spot that's already pretty perfect? H&M.
I get so many requests about what to do in Fort Worth or Dallas for the weekend and I promise I'm working on an updated weekend guide soon! H&M asked me to collaborate to share their grand opening and I was so excited! When I worked in PR I actually had a few clients in this area as it was blooming and we always wondered what shop would take the coveted spot by the pink movie theatre.
I've always been a big fan, and so when we found out H&M was taking that spot as we were walking to one of our favorite date night spots [next door at Del Frisco's Grille!] Paul said, "So this means date nights are going to be even longer since you're going to need to shop before too?" #UmYeahSir It's got over 30,000 sq. feet and 4 stories. That means we go to date night at least an hour before!
P.S. After you shop, go to dinner at DFG  and then head to Thompson's for a cocktail-one of our favorites!
Here's the opening details:
Thursday, April 7th at Noon
401 Commerce Street
To celebrate the opening they will be offering the first 300 shoppers in line surprise offers as well as an H&M t-shirt and Access to Fashion Pass [valued between $10 and $300]. Customers who garment recycle on opening day can also enter to win a gift card from $50 to $250 dollars.
I also wanted to share some career info because I do get lots of girls with request about fashion industry jobs! This is a great place to start as they are named one of the World's most ethical companies to work for and you can get more info at CAREER.HM.COM.
I know that not all of my readers are Fort Worth girls [but I SERIOUSLY wish you were] so I appreciate y'all letting me share this information! I'm always so thankful to be from Cowtown, a city where I think everyone is pretty stinkin' friendly and wonderful! And if you are a FW girl and you see me at H&M every Thursday night for an hour before dinner 😉 please, please say hi! I'd love to meet you!
P.S. I have this shirt from H&M and it is back in stock! I remember when I got it and it sold out girls were calling all different stores to find it, so I wanted to let you know!

In collaboration with H&M. All opinions are my own. Thank you for supporting the brands that allow COF to operate full time.