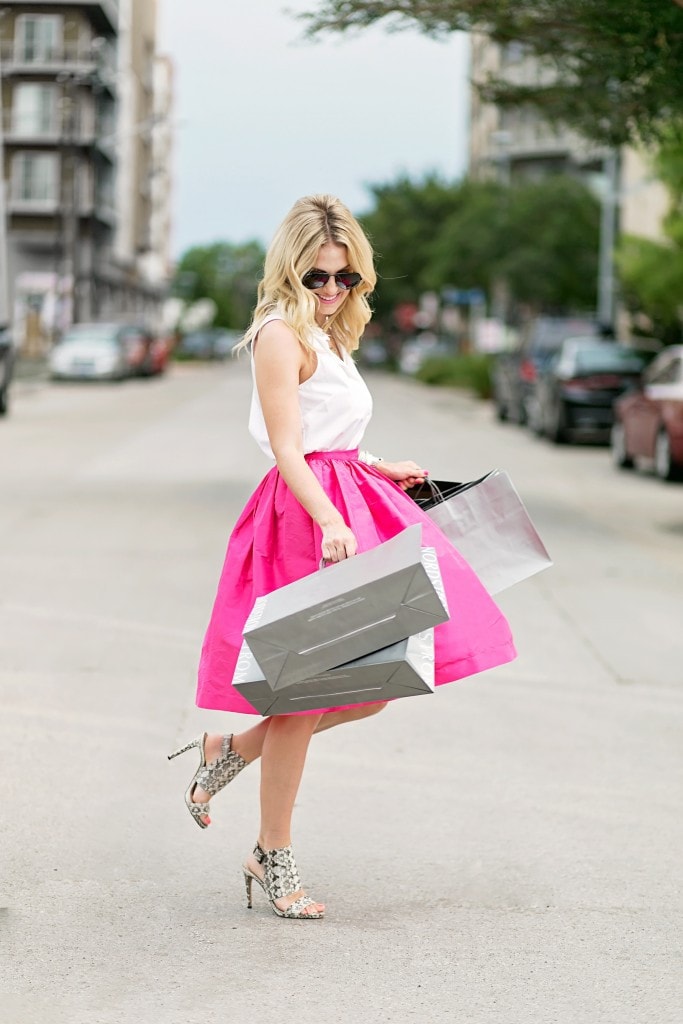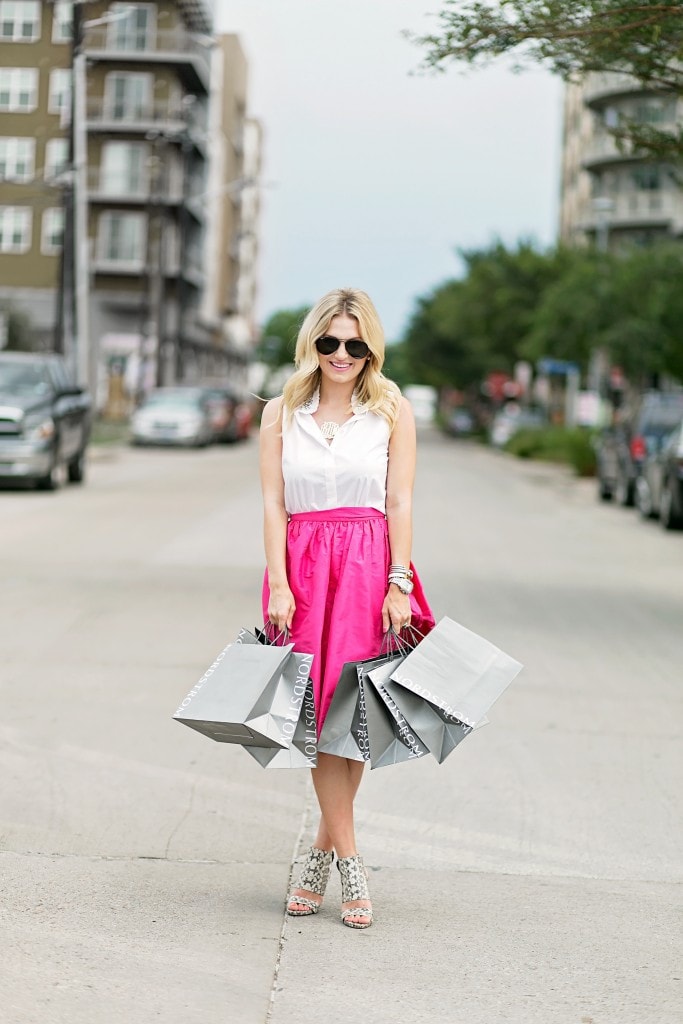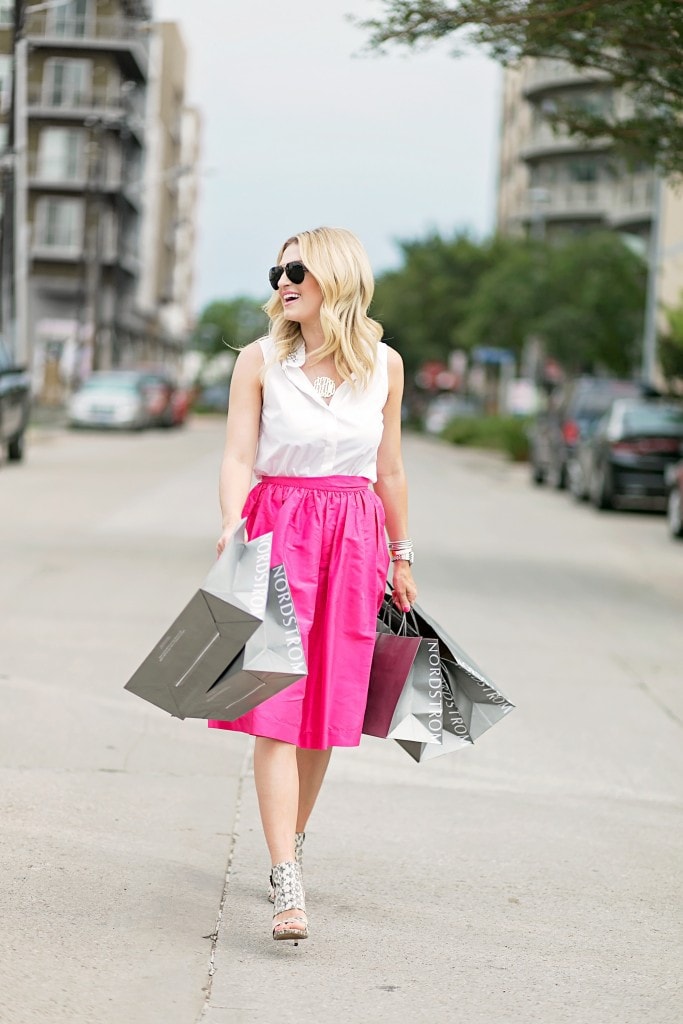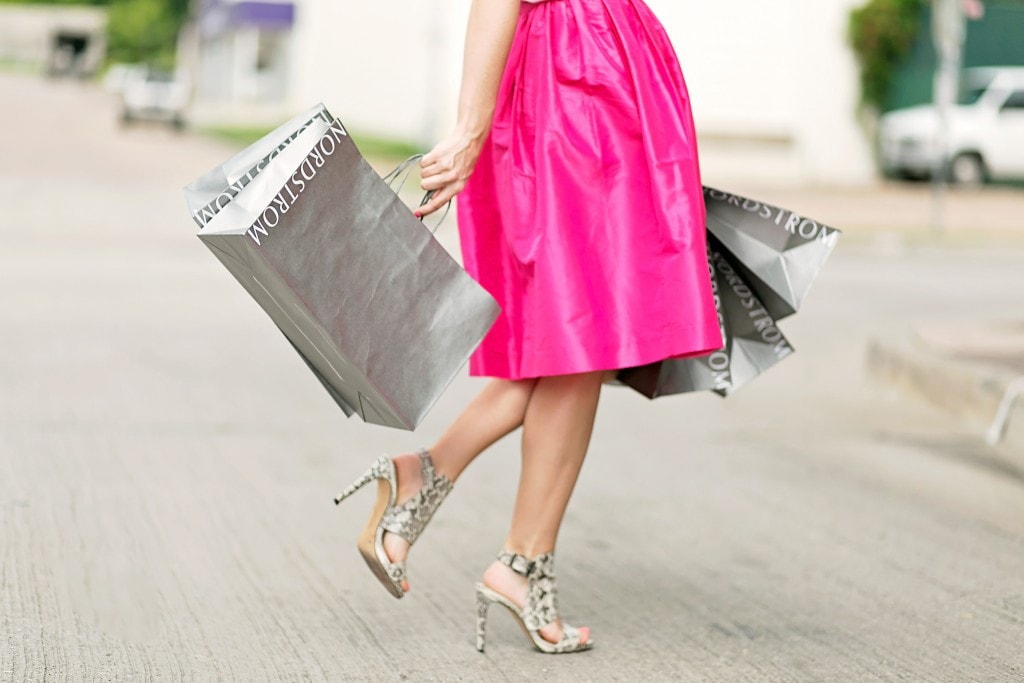 Skirt: Party Skirts [c/o] | Top: Similar | Shoes: Similar

Photography by: Angie Garcia
---
Wallets and wardrobes are both at peace today because the best sale of the year is finally here! I shared earlier that the Nordstrom Anniversary Sale is the best time to stock up on pieces for your closet because these are new season items that are on sale before they go back to full price!
Now let me tell you, whenever this sale goes live I get a little bit of the Black Friday Blues. I jokingly call them that because I can only imagine people standing in line to grab their child the last Taylor Swift Barbie on the shelf HAVE to be nervous they won't get it and their trip would have been in vain.
A few casual thoughts that run through your mind before the sale:
1. What Should I Buy?
2. What If It Doesn't Fit?
3. How Do I Sift Through 500 Pages On A Website And Not Spend 4 Hours Doing It?!
Let me just calm your worries!
First things first, today is the first day of the sale and it is early access. If you are a Nordstrom debit or credit card holder you can shop today, and public access opens up later on. I choose to stock up on my staple items for the first day of the sale. These items sell out fast. Think Stuart Weitzman Over-The-Knee Boots, Tory Burch Riding Boots and Tory Burch Handbags. I don't shop for gifts just yet or even really many accessories. I want to get those main pieces that will define my wardrobe for the following season before they sell out and then I can go from there!
Next, don't worry about fit. Nordstrom is really great on explaining sizes and if things are true to size or if you should size up or down! Secondly, they have free shipping and free returns. So if you need to exchange is doesn't cost you a dime! I love that you can shop this online with all the sale inventory without having to leave your home or sweat pants or you know, wine & Cheetos. 😉
Lastly, I'll be sharing lots of reviews over the next few weeks on my blog and Instagram discussing fit, sizing, my picks and breaking down categories so you don't have to spend too long sifting through!
Now on to the important part, the items on sale!
Here I've broken down my favorite picks and what I'm for sure filling my cart with for day 1 shopping!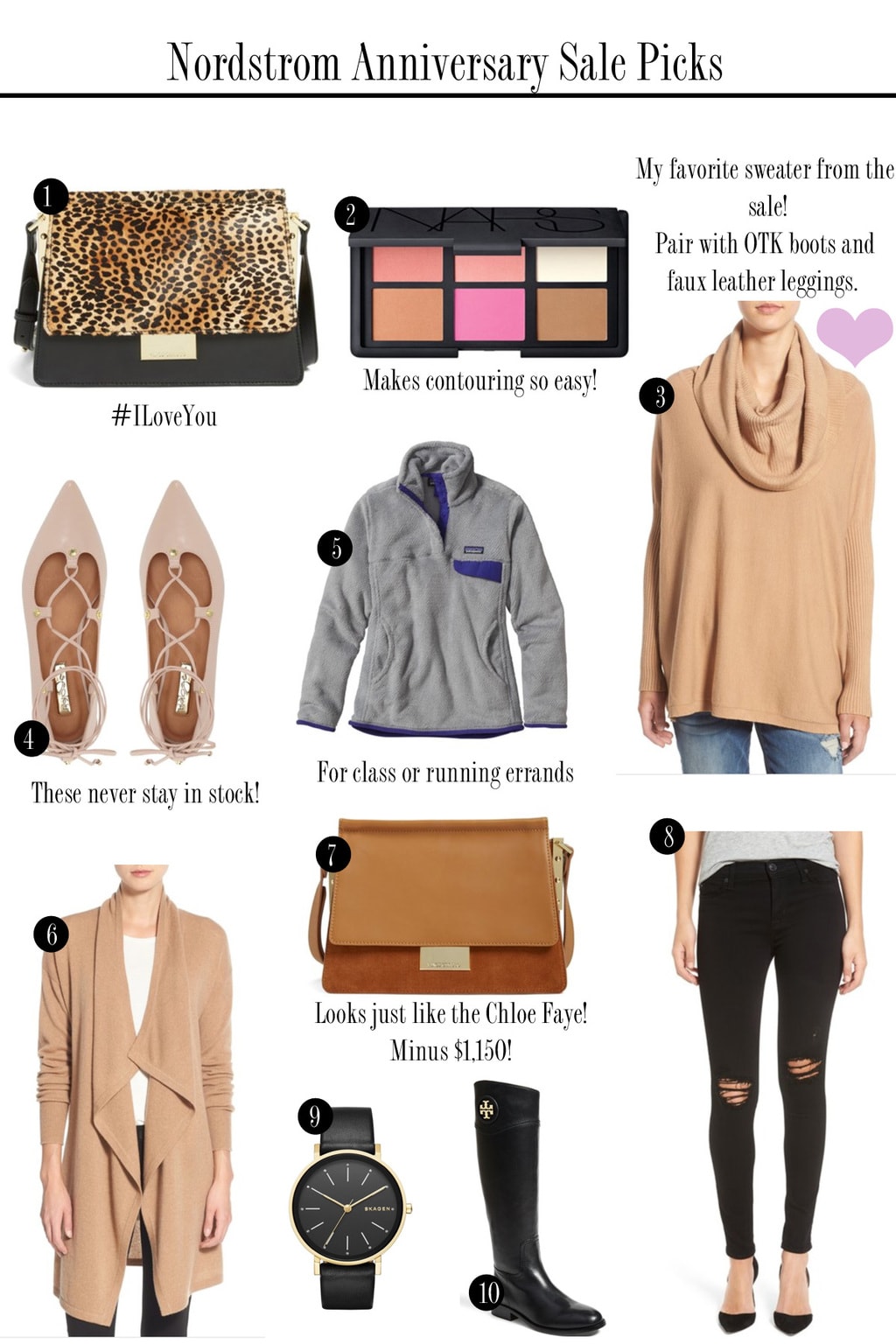 1 | 2 | 3 | 4 | 5 [comes in lots of different shades!] | 6 | 7 | 8 | 9 | 10 [brown version here]

Now you may just want to shop by what you specifically need, say riding boots or a purse! I've divided some more options up of my favorites in those categories.








I hope you enjoy shopping this sale just as much as I do each year! I love knowing that I'm getting fashion forward items at a discount and I honestly think it's great of Nordstrom to work this way! Lastly, I just wanted to say thank you to my readers for being so supportive of COF and of Paul and I and Peaches! 😉 You are all so kind and your comments/e-mails/responses keep me going!
So I thought the best way would to make your Nordstrom Anniversary Sale Shopping even sweeter! I'm giving away a $500 Nordstrom gift card to a lucky lady [or guy!]. To enter head to my instagram! Winner will be announced Sunday!