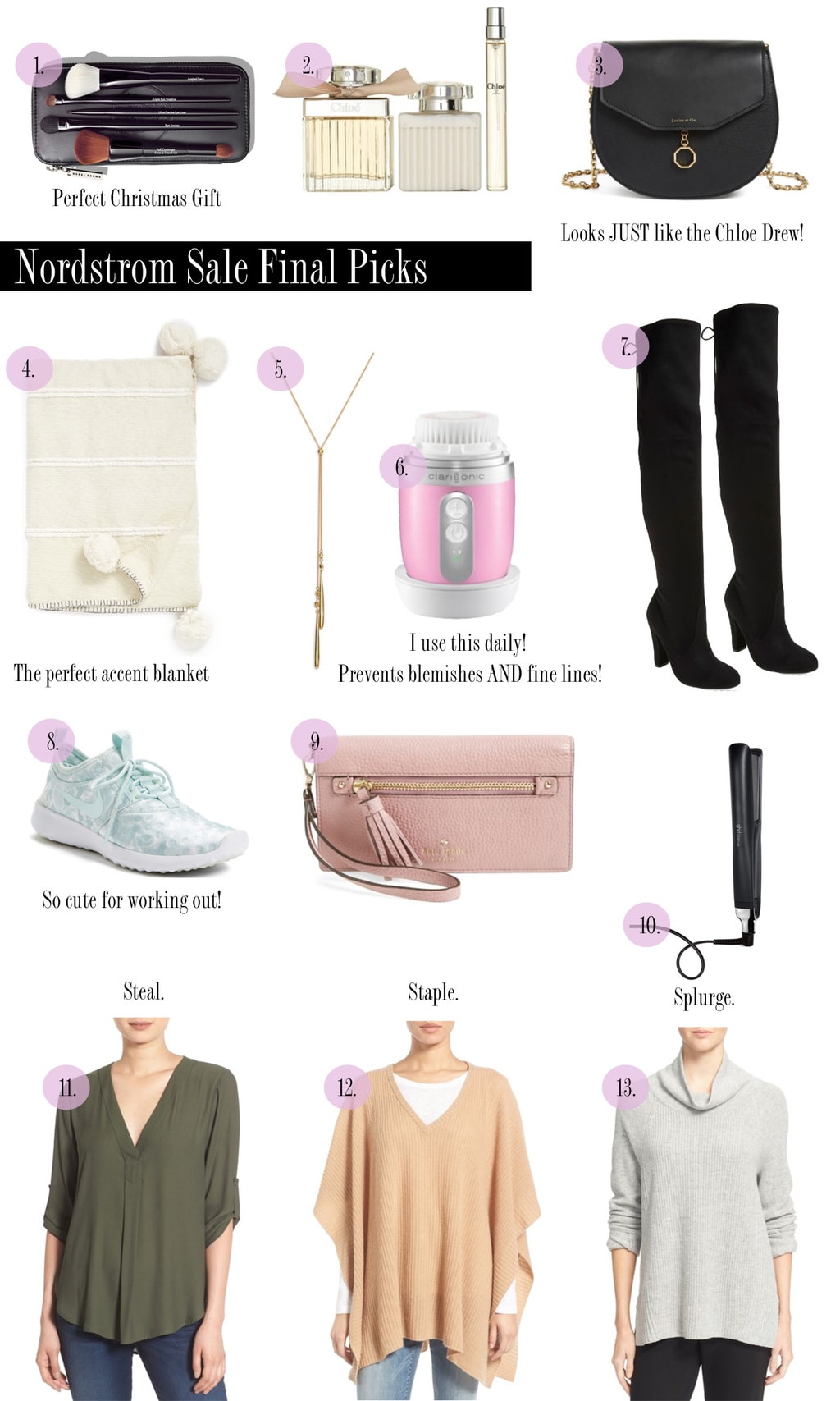 1 | 2 | 3 | 4 | 5 | 6 | 7 | 8 | 9 | 10 | 11 | 12 | 13
---
The Nordstrom Anniversary Sale is coming to an end with prices going back up on Sunday! I thought I'd share my final picks with you all as I finish out the rest of our shopping! A few of these items I have and love and a few are in my shopping cart.
I always love a good gray turtleneck each fall but I typically buy a less pricey one and it pills and stretches and the cycle begins again. I definitely want to splurge on this Vince once and these shoes, y'all! I always love new workout pieces to motivate me at the gym! If you are wanting to stock up on Christmas gifts I can't say enough about Bobbi Brown makeup brushes! They were the first makeup brushes I ever had and they last for years!
Today is filled with lots of shoots and I'm so excited to share them with you, hint hint they are all home related! 🙂
Thanks so much for stopping by, is there anything else you want to pick up from the NSale?!