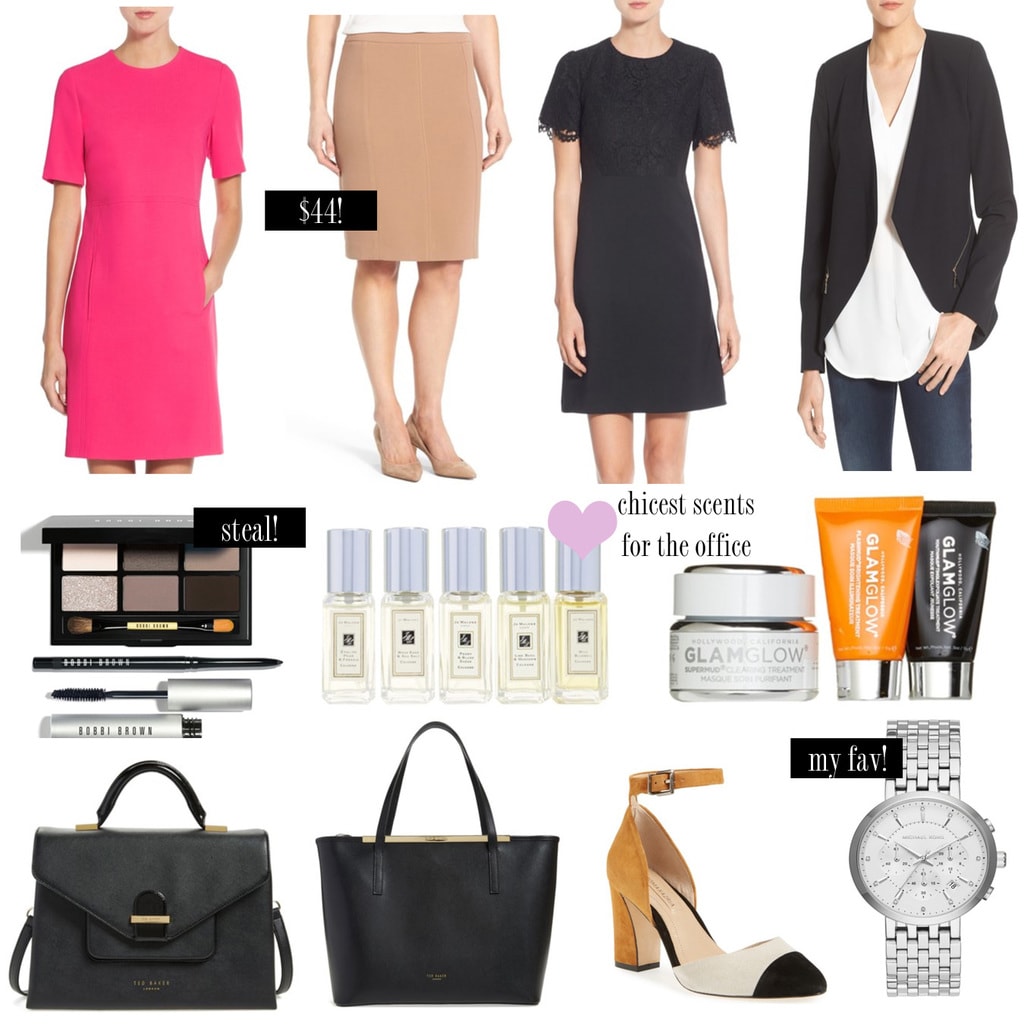 Dress | Pencil Skirt | LBD | Blazer | Eyeshadow | Perfume | Masks | Satchel | Tote | Pumps | Watch
---
I know this is a rare Saturday post, but I couldn't forget about all my office girls too with the #NSale!
So many things have sold out with the Nordstrom sale, but I'm so happy because most of these are FULLY stocked! I thought back to when I worked in an office [I seriously miss the wardrobe! haha] and what products got me through it. From Olivia Pope-esque dresses to a Ted Baker tote I've had in nude, I thought these picks were perfect for your work wardrobe. Also dying over those pumps.
I also had to include some beauty because with work you want to have a professional appearance, but still fake like you've been up for hours even if you hit snooze 3 times before a meeting! When I think of a work perfume, Jo Malone comes to mind! These scents are perfect for layering so if you have a sweet scent you love just top it with the Wood Sage & Sea Salt scent. Or if you want something every day I love his Peony & Blush Suede or Lime Basin & Mandarin. This assortment carries some of his most popular scents and layering them will allow you to create something custom that doesn't putt off anyone who a keen sense of smell!
I hope you have a wonderful weekend!