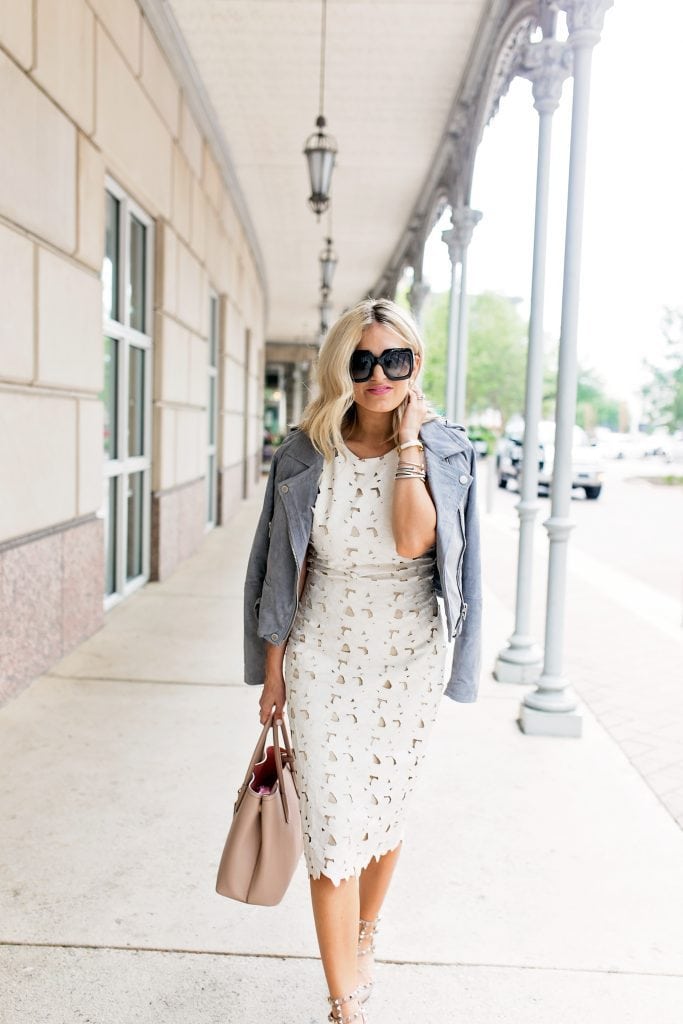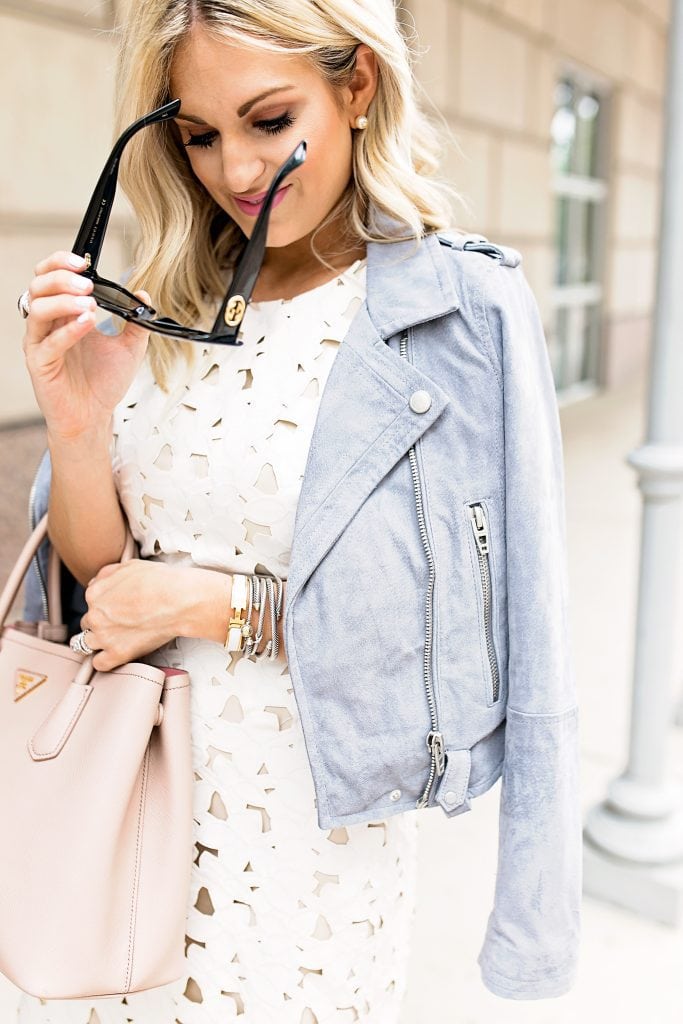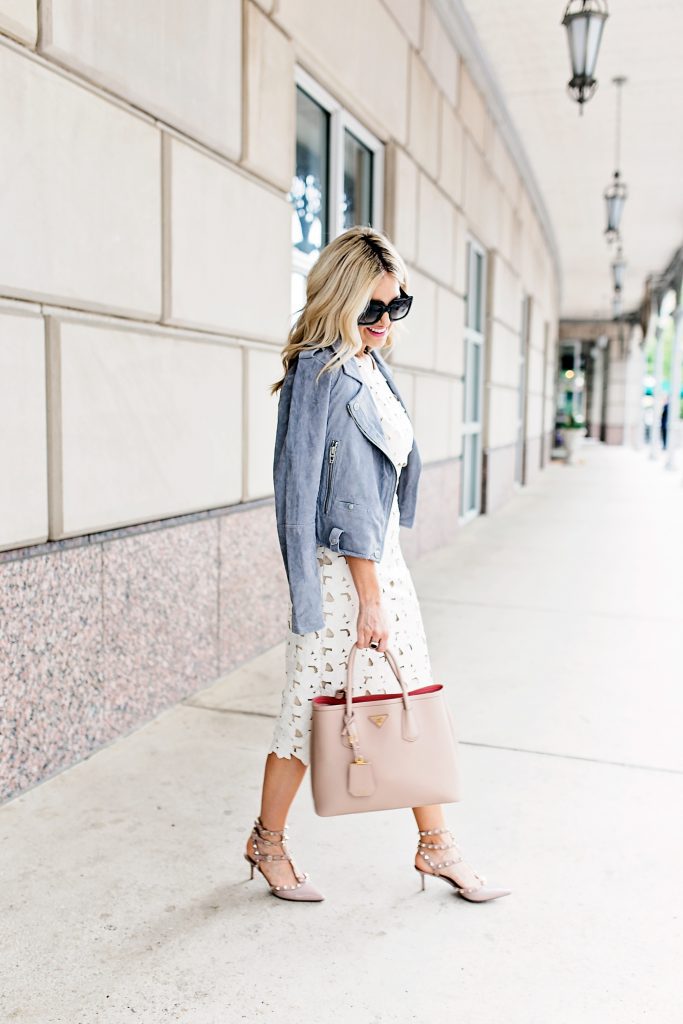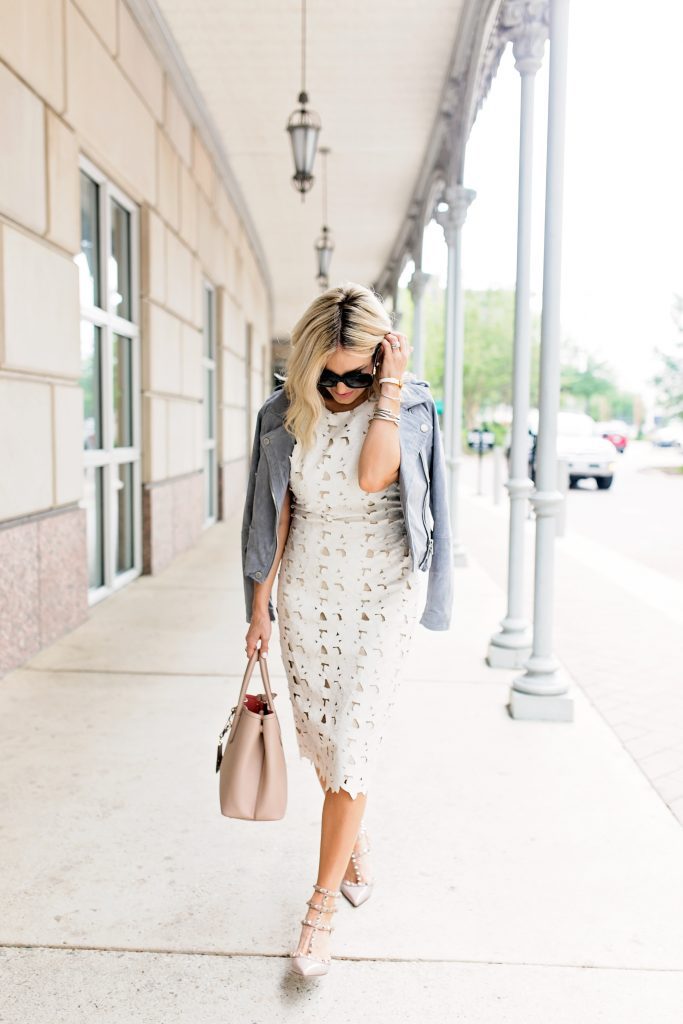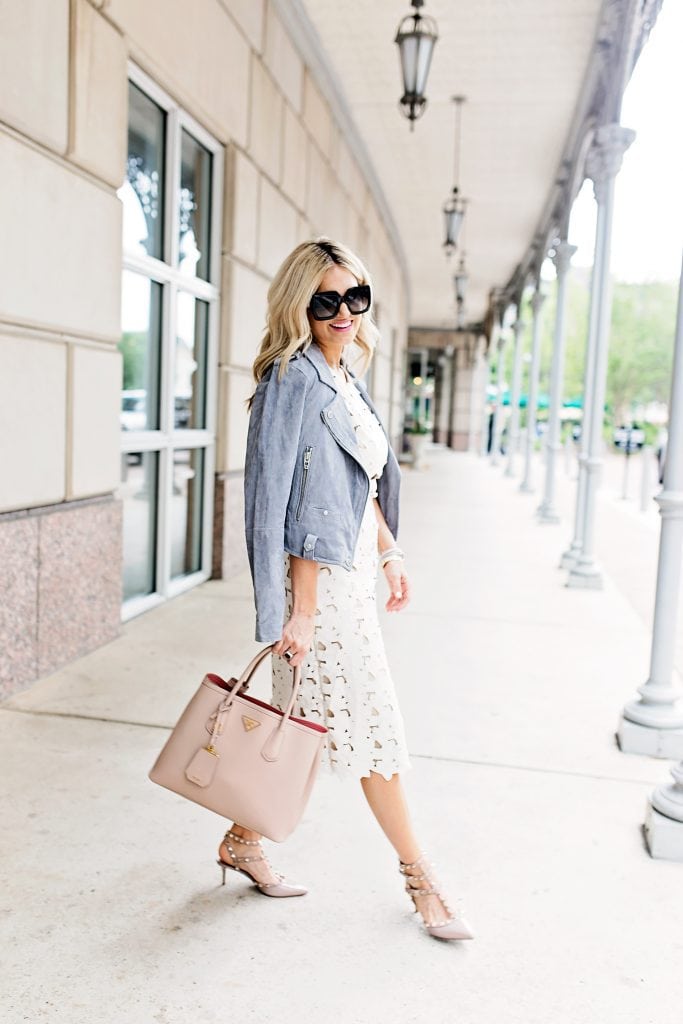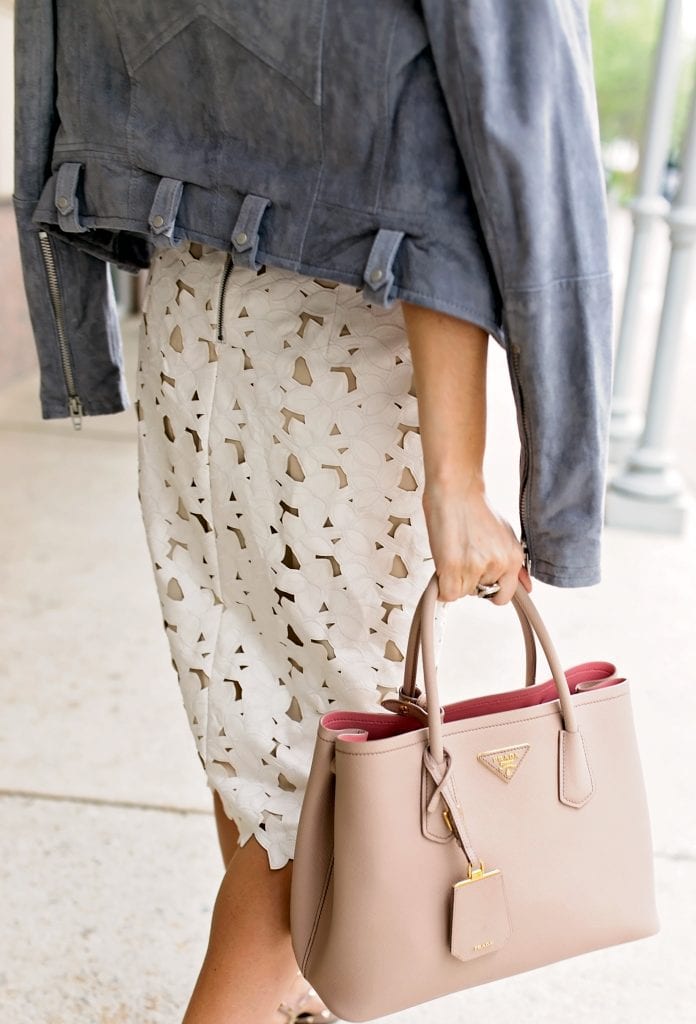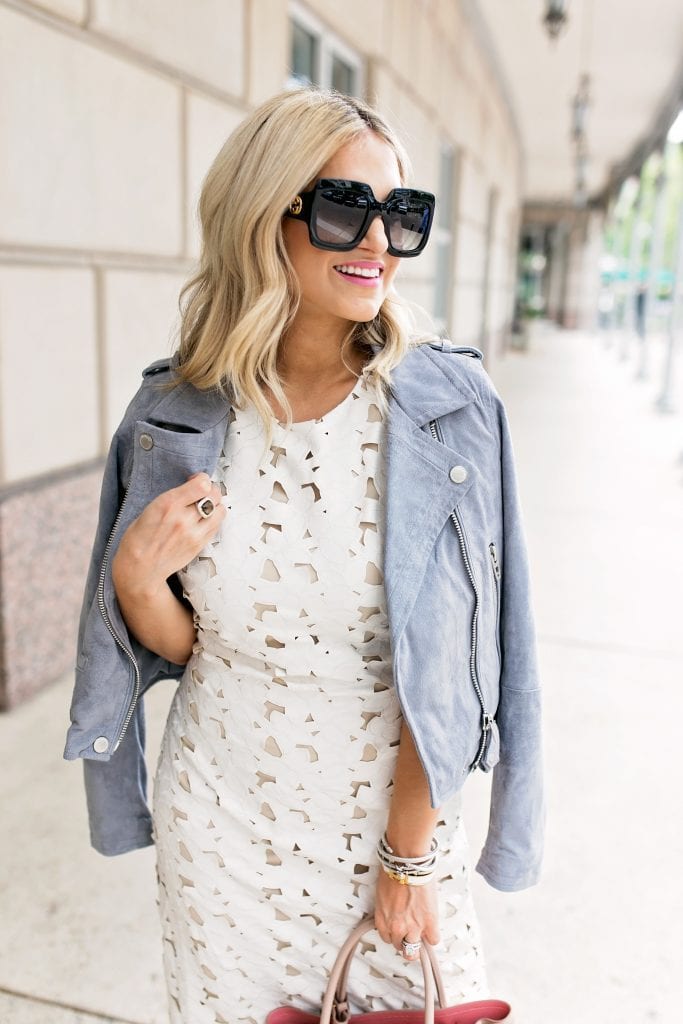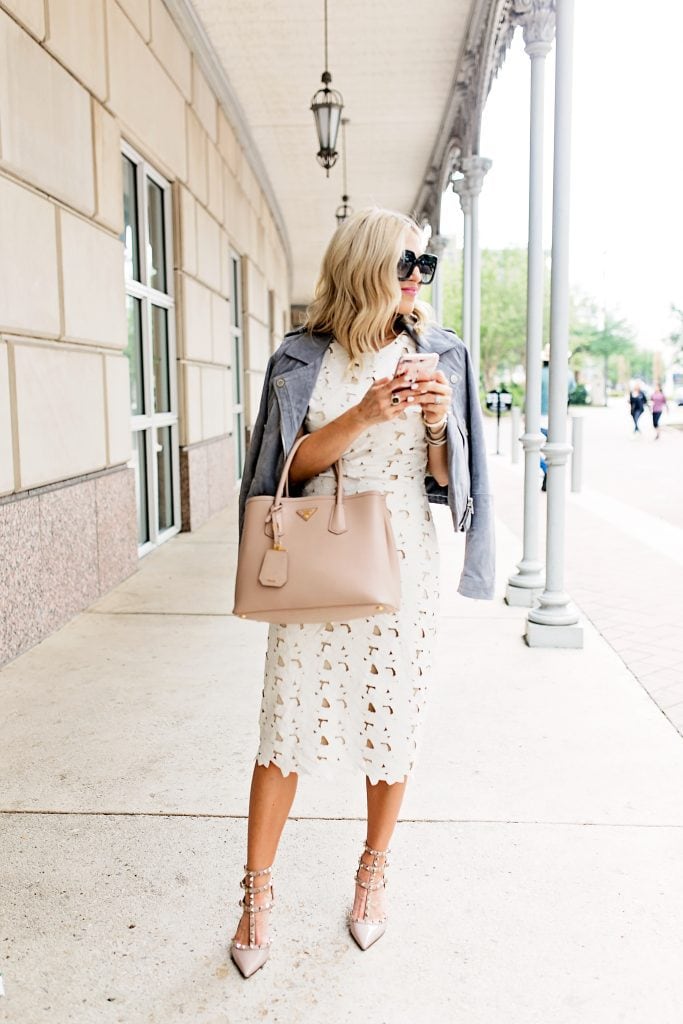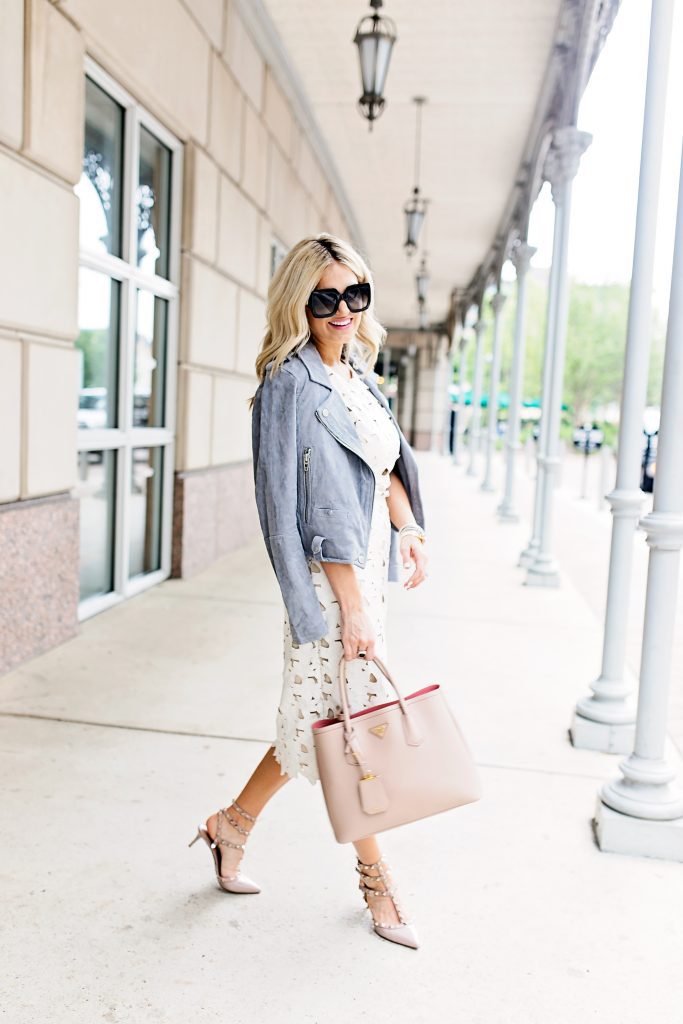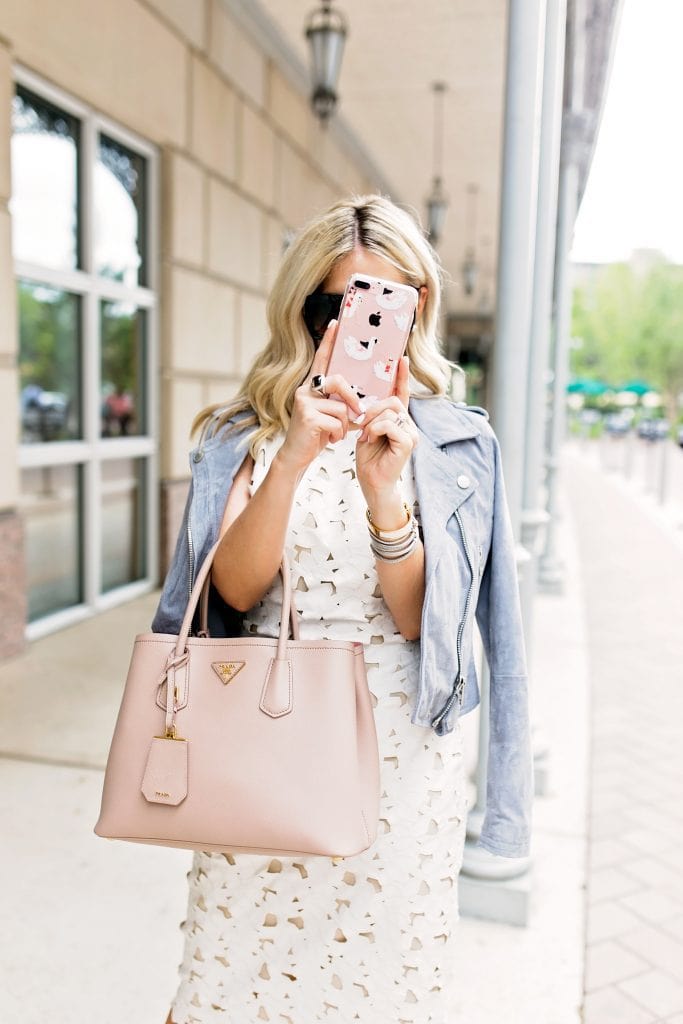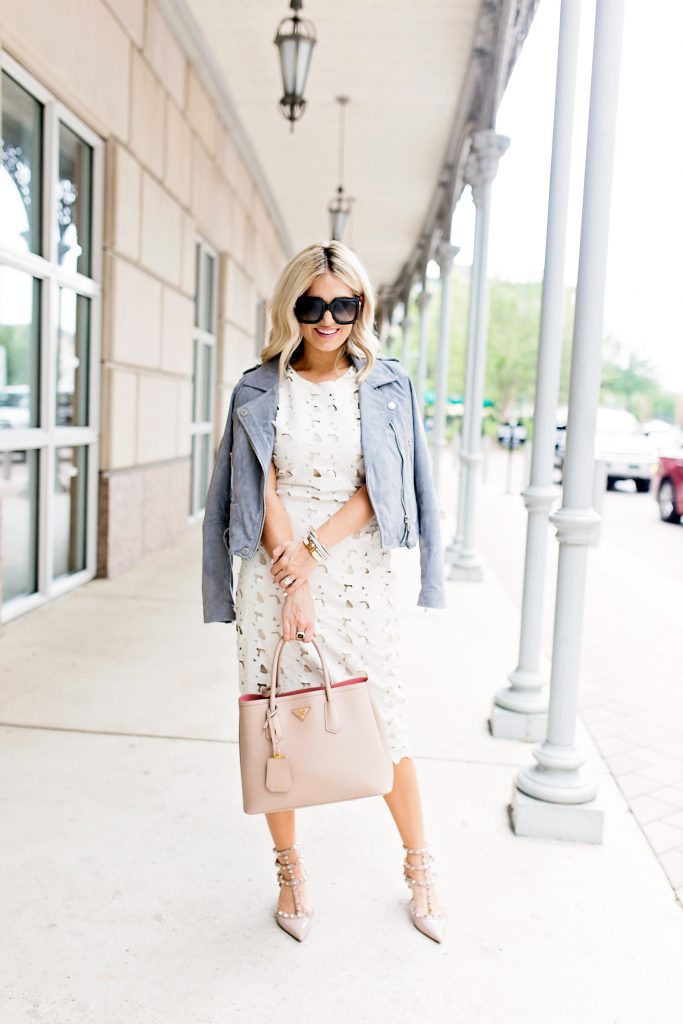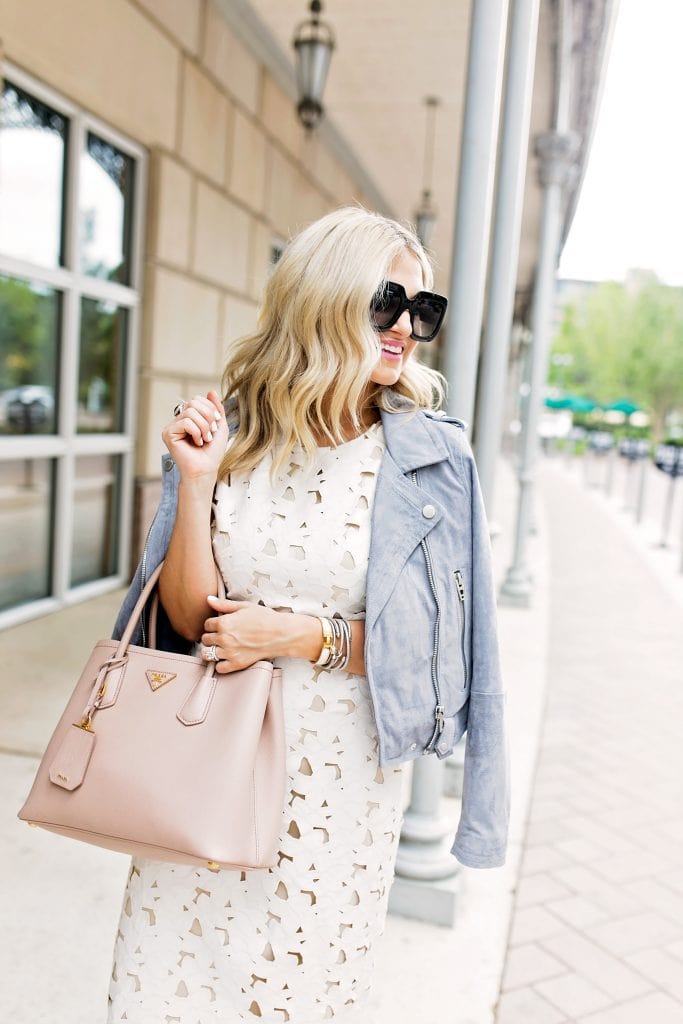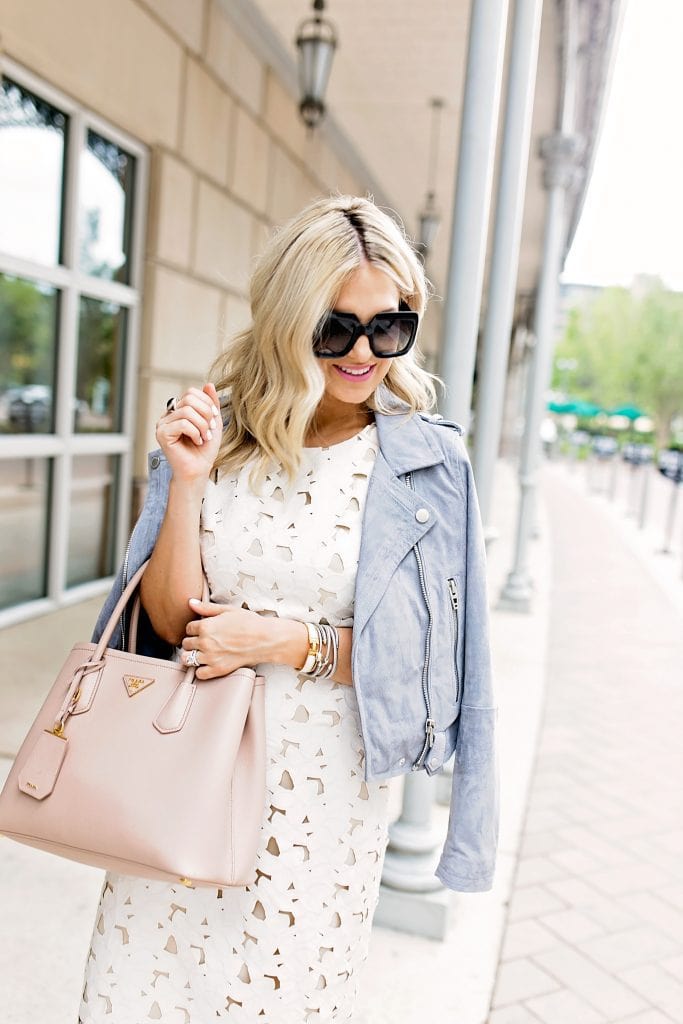 Dress: Alice & Olivia, Dupe, Dupe | Jacket: Nordstrom | Bag: Prada, Dupe | Shoes: Valentino, Dupe | Sunglasses: Gucci | Lipstick: Pink Moscato Liner, Snob Lipstick
Photography by: Angie Garcia
---
I'm not usually one to splurge on clothing! I much prefer to invest in a bag or a pair of shoes just because I know I can wear those pieces time and time again. However, as I get older I really try to make sure I'm bringing pieces in my wardrobe that won't just be fun to style that season. One way I've justified clothing splurges is through special occasions. This way I know that I'm purchasing the item in a sentimental capacity and can safely assume it will be a dress or top that is proudly hung in my closet for years to come.
This dress by Alice & Olivia was a huge splurge for me, but I purchased it for Maxi's baby dedication and it was on sale at the time. I wanted something lace, white but out of my comfort zone. Not that I wanted to make some fashion statement at her baby dedication, but I didn't want to purchase something that looked like every other white lace dress I own. This dress is faux leather but I love the shape of it! I truly don't own anything like this and it made me feel so ladylike!
I styled this dress again for the blogging conference I went to last week and to make it a little edgier for work I added my favorite moto jacket. I have this in the coffee bean shade as well.
I found a ton of similar dresses online to this dress so you can recreate this look for less if you wish. 🙂
I hope you are having a great week!